Being a parent is difficult, especially when your kid falls sick or gets injured. Making them happy and getting their smiles back is the best thing you can do for them. Amusement park moments are always one of the most special moments. People who have been to amusement parks know that there is something about being on spinning rides that excites people. So, why not bring this excitement home? Let's make a merry-go-round for your kid and let them enjoy some fun games and activities with it. There are some different DIY Merry Go Round Ideas you can use to make your merry-go-round, and they can be made from materials you already have at home!
DIY Merry Go Round Ideas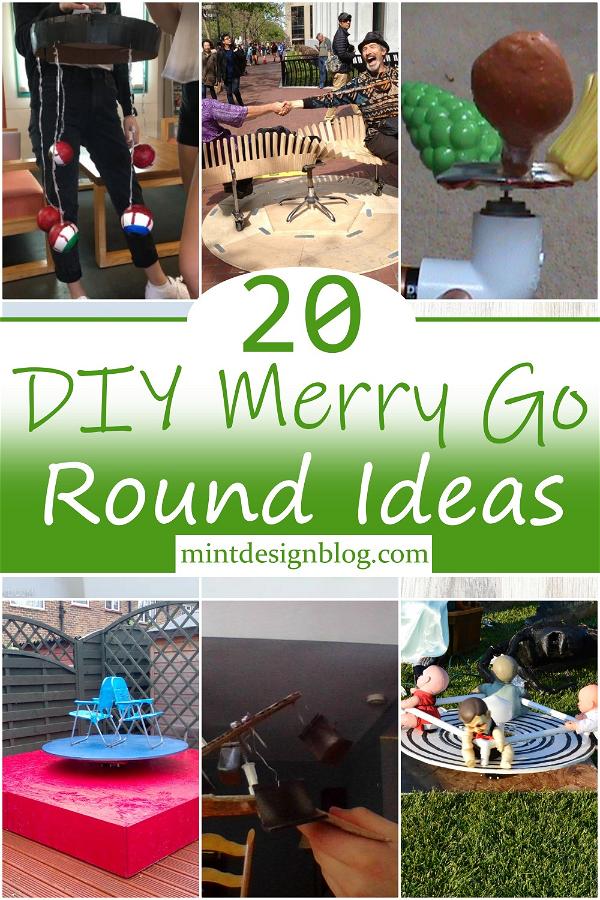 Kids of all ages love to play and interact with the merry-go-round, but sometimes it looks less fun because they cannot make it from different materials. The solution is simple because you can make it from materials you have ready in your house. This is where our DIY Merry Go Round Ideas come in handy because there are a lot of different ideas listed below for you to choose from based on your style preference. Merry-go-round projects provide the thrill of the carnival, the excitement of a fair or amusement park, and the fun of play in your child's room.
How To Build:
The DIY Merry Go Rounds are very popular toys for children and adults alike. You can make them yourself at home, save money and even teach your kids about engineering. Making a DIY Merry Go Round is an exciting project for any child, and the results are worth your time and effort. This DIY craft is not hard to make; you can even create a new one using recycled materials from your garage. These charming toys will make any child playing with them happy!
Uses And Advantages:
The DIY Merry Go Rounds are simple toys you can easily make at home. Also, they are an interesting toy for children because they create excitement. Merry go rounds are fun toys to play with and help strengthen the body's core muscles. They also improve your toddler's muscle strength, training, and coordination ability. DIY merry-go-rounds are a great model for the kids to build on their own, but it's also great fun for adults of all ages!
DIY Toy Merry Go Round
This doll carousel merry-go-round is perfect if you want to spend a day with your kid or even let them play alone. They will be very excited to DIY it in less than 5 minutes. All you need to make this adorable carousel merry-go-round are blank paper, red and white ribbon, a wooden stick, animal toys, and a large container cover. This merry-go-round will give your kids a lot of fun; they can play together with their action toys and pretend to drive on them. If you want to make it more colorful, add some small stickers to this piece.
Make Merry Go Round In Pocket Size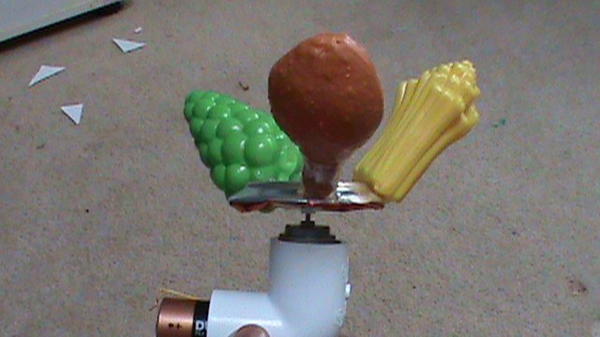 This useful DIY project allows you to create a cool prankster gadget that spins in any direction. The merry-go-round is made of hard plastic, so it should be durable enough to take the beating it will likely take during its lifetime. The mainspring may need some adjustment after use, but generally, this is a very simple device to assemble – just make sure you do not over-loose the screws. This project requires basic assembly instructions, which are included in the pack. This project is ideal for you if you know how a motor works and how batteries work.
How To Make A Merry Go Round At Home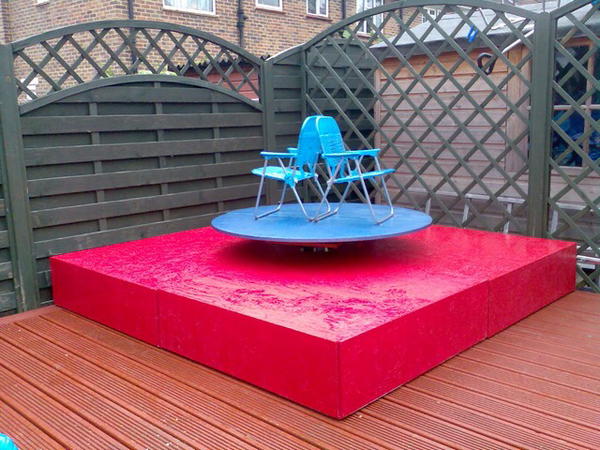 Turn your dining table into a merry-go-round with this highly functional DIY craft. You don't need much - a few inexpensive items from the hardware store and a little elbow grease will do the trick. This merry-go-round is a great way to create a furniture piece for your family, whether it be in their dining room or the backyard. This project can be completed by most any skilled DIYer and provides tons of fun for children and adults alike. The result is an attractive alternative to a kid's ride that offers plenty of grown-up fun for adults!
Playful Bench Go Round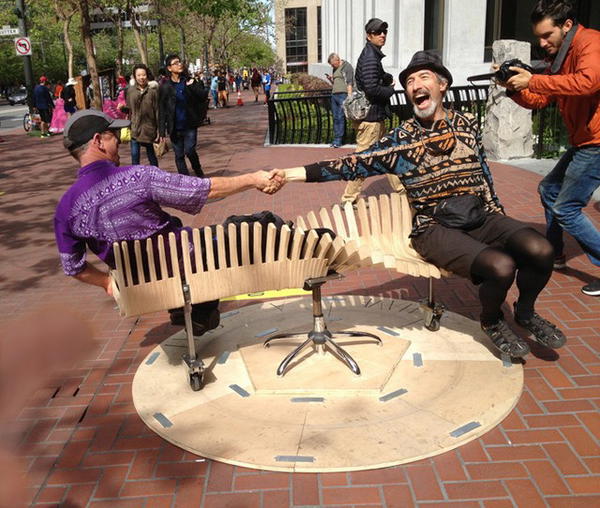 Our Auto-Rotating Seat Bench is the perfect project for you if you want to use your creativity and skills rather than buy a ready-made item. With CAD software and an online time tracker, you can easily create this seat that spins in circles or straight lines! You need a cedar base, MDF slats, and ¾ inch T-molding for the top and seat. The bench is a great place for outdoor entertaining, storing upholstery cushions and pillows, or as a unique entryway bench. Add a floating umbrella pole and a switch, and you have a fun outdoor thing for the whole family.
Cardboard Merry Go Round
This DIY Cardboard Merry Go Round is a fun, customizable project. It's simple to make and requires just a few materials, like cardboard boxes, hot glue guns, bottle caps, glasses, and paint. The instructor in the video below has many skills but teaches you an easy way to make a simple toy that can be customized easily. Just follow the instructions in this video to make a merry-go-round. A great little DIY project to make with the kids, this cardboard merry-go-round is a fun way for the kids to play together. It's fun, and it looks great too!
How To Make Merry Go Round
In this tutorial, you will learn how to build a merry-go-round. Either out of old metal scraps or new metal sheets and make it a designer piece by installing lights inside. The process is not complicated but consists of many power tools that can be improvised with other essential tools with similar functions. And if your budget does not allow for the cost of purchased materials, try using as many reclaimed materials in your design. The project will take many hours because of its size and complexity, but it was worth it all!
Merry Go Round Homemade
This merry-go-round is a great way to keep your child entertained without needing batteries or any other mechanical device. If you want something to keep your kids busy and create endless hours of fun, then this Merry-Go-Round is the perfect toy for them. It does not require any glue or screws to assemble it. You just need a handful of tiny beads, some long pins, and a few wooden pieces to assemble as per the diagram paper's instructions.
Make Kids Merry Go Round
You can make a kids' merry-go-round for indoor or outdoor play using a wooden board and a motor. Drill holes in the pipe, place the motor on the end of it, secure it with screws and then tighten them to the board. Connect two pieces of rope to the motor, fill those up with weights or sandbags, and hang them on mounts attached to the wooden board. Position an animal toy at each end of the wire attachment hanging down from the center tube; you can use anything your children like as accessories.
DIY Baby Go Round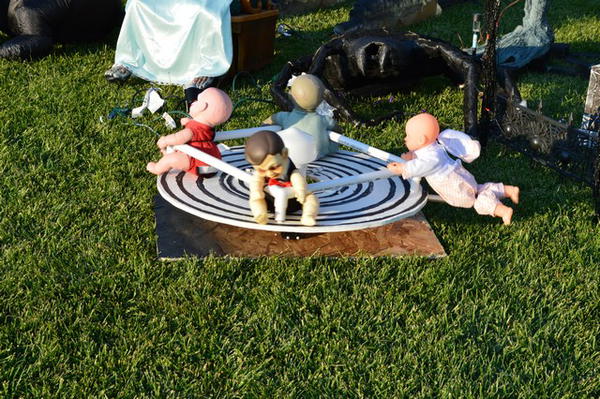 Babies love to spin and enjoy themselves. This baby go-round is a great way for them to have fun while providing you with some peace of mind. It helps young children develop their balance and coordination, in addition to keeping them interested for long periods of time. With a spinning station, music, clock, and glowing star lights, it will keep them both entertained and safe. It's a great way to have fun and make lasting memories with your loved ones.
How To Make Mini Merry Go Round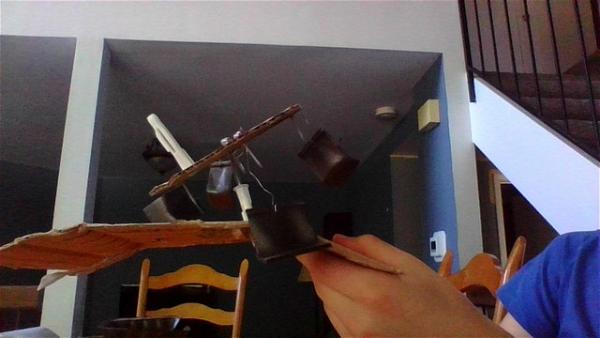 This wonderful wooden merry-go-round will provide your children with hours of fun and entertainment. This DIY Merry go Round is not only a fun activity, but it's a great way to reuse and recycle old items. The horse ride is made from wooden parts that you can use and make your own unique designs. The supplies are affordable and easy to find, so you can start making memories now. Try this merry-go-round and see how good you are at building things!
Merry Go Round Using Eye Balls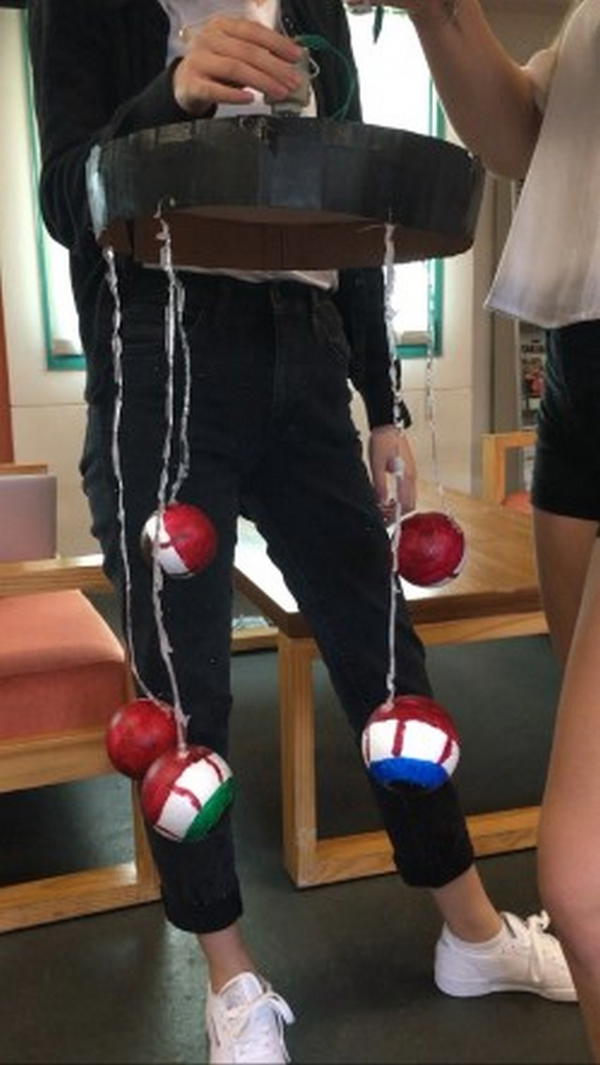 Learn how to make a merry-go-round from Styrofoam and cardboard. You can create this fun activity while learning a few basic craft skills, such as cutting and attaching. This merry-go-round is perfect for Halloween and will be a fun addition to your child's party. The base is made of Styrofoam and painted in any color you like, while the arch is made of cardboard. You can also paint that and add cute little eyeballs to give it a spooky look.
Merry Go Round For Kids
The merry-go-round for kids is very easy to make. To make one yourself, you only need a motor, wire, and other supplies like glue, a compass, and a cutter. Place the motor at the center of the merry-go-round with a lead screw on its axis. Attach a PVC pipe or any material sturdy enough to support a board or carpet. Also, add support so it does not topple over when people stand on it. This type of merry-go-round works very well in parks or schools, where children can play with it. So, make them with your children.
Easy Merry Go Round Tutorial
Sometimes, the simplest toys are the best. This DIY merry-go-round makes it easy for you to give your kids something to play with this Christmas season. A cardboard box, glue, and pencils are all you'll need to make this fun toy! To customize the project as you like, use colored paper instead of white sheets and paint or pencils in any color. Make sure you have the required time because it will take some time before it's ready. Let's go ahead and make this Merry-go-round for our kids!
Miniature Merry Go Round
With a few common household items and creativity, you can create your miniature merry-go-round. This fun project is simple to make and perfect for kids who love to ride tiny ponies. Begin by assembling the base of the merry-go-round with cardboard and glue, then add dowels cut to size for rails. Next comes the infrastructure — paint a dowel blue, attach it to the floor at the center of your base, then glue horse heads on plastic or wooden dowels that will spin around it. Finally, add colorful details by painting gold trimmings onto golden shreds and using them as streamers.
Cardboard Ferris Wheel Merry Go Round
This Ferris wheel is a charming addition to your child's bedroom. It's easy to assemble, relying on basic craft materials like cardboard and paper for its construction, but despite its simplicity, it looks beautiful when all is said and done. This cardboard Ferris wheel is a great DIY project for kids who will have fun moving around in it. You can decorate the wheels of a Ferris wheel with colorful duct tape and beads.
You can also see: DIY pottery wheel ideas
How To Make Merry Go Round For Kids
Now that you're ready to make a merry-go-round, start constructing a wheel ring. This can be done by cutting a large circular shape out of white paper and then splitting the circle into smaller segments. After this, bend your paper until it forms a cone and glues each part together. Make sure to use plenty of glue so they stay together when you spin the cone around! Once your merry-go-round creation is finished, place it on a flat surface and watch it round in circles!
Make A Ferris Wheel At Home
This is another way to make a Ferris wheel at home. To do this project, you will need two bottle caps with tops intact, different popsicle sticks, and small dowels. Then using the hot glue application method, all these pieces of materials will be glued together to the point that the bottle caps are perfectly intact or joined perfectly; this will serve as a base on which to fit the tiny dowels in between. This hole spacing can be done by drilling holes around within the bottle caps and inserting small dowels into them from outside inwards. When these pieces are glued correctly and placed on each other, it will form a central hole where you can insert your pen or pin for spinning that wheel around.
DIY Carousel From Cardboard
This project is a quick, easy and fun way to make a cardboard carousel that you can decorate with your own color, design, or craft paint. You can add paper designs or decorations, such as strips of paper, stickers, etc., onto the horse if you like. You can also decorate the base with gold or silver cardboard cutouts. This amazing carousel is sure to impress your friends and family alike. It only requires a small number of materials, some cardboard, and a little time and creativity to create it.
How To DIY Merry Go Round
This video tutorial will show you how to make your computer chair into a cheap merry-go-round. This is a fun way to spend time with your kids and help them practice their sitting posture while they enjoy themselves. This chair's sitting posture is perfect for helping children stay focused on the task at hand without getting distracted, so they can grow up healthy and strong. The instructor explains ways to sit on a chair that benefits health and posture, including breathing techniques for putting the body into relaxation mode.
How To DIY A Carousel
Here is a fun activity to do with your kids. A colorful carousel is a great way to keep your kids occupied for a long time. This tutorial explains how to make a carousel out of cardboard, hot melting glue, colored paper, a syringe, and tiny dowels. It's super easy and cheap, and the materials are ones you can easily find around the house. Kids will love choosing their favorite colors and decorating their own carousel. It makes a great gift that's extra special since it was made just for them!