Making DIY Pottery Wheel plans will be a great invention for potters and artists alike. The potter's wheel is one of the most common types of wheels. It uses a combination of foot pedals to control the speed and position of a potter's clay as it softens and moves on the wheel, which spins freely. In the modern world, many people still admire and prefer handmade clay essentials; compared to plastic and other items. So for those artistic nature DIYers, this list of DIY pottery wheel plans will be a great blessing.
Make the perfect DIY pottery wheel plans today with these blueprints. These plans include step-by-step instructions, templates, and images to help you with the construction. The template instructions will help you get a professional finish on your DIY pottery wheel; that you can use to produce your ceramics and pottery.
DIY Pottery Wheel Plans
If you've ever wanted to make your pottery, then a spinning wheel can help. They have played an important role in creating beautiful bowls, vases, and other ornamental pieces for hundreds of years. As they are available in different sizes and designs, you can find one that suits your needs and preferences the most. So, without wasting any time, put your hands on this list of DIY pottery wheel plans and have fun regard making them.
How To Make A DIY Pottery Wheel
A DIY pottery wheel is one of the easiest things to build, especially if you are on a budget and have hardly any experience with building skills. Whether a beginner or professional, this homemade pottery wheel will be versatile enough for all your pottery needs. This easy DIY project uses affordable materials and simple instructions to help you make your pottery wheel in no time. It's a cheap and easy project that anybody can do in a day.
How To Make A $50 Pottery Wheel
Do you want to make a beautiful pottery wheel but don't have the money? Then this instructional video will tell you how to do it right. You can make your pottery wheel for under $50 using the parts from one ceiling fan and a plastic bucket. The hardest part is cutting out the pieces since you need precise measurements, but it's worth it when you see how much fun you can have with your very own DIY pottery wheel! Whether you're an artist or enjoy working with clay, this DIY video tutorial will give you the necessary resources to create your pottery wheel.
Quick DIY Potters Wheel
A DIY Potters wheel is the ideal tool for pottery enthusiasts who love throwing pots, bowls, plates, and more. Many people have used this system to throw their beautiful pieces of artwork to be used as decorative pieces or functional ones. With this simple design, you can make yourself a functional piece of art that will spin your pottery on-demand with ease and quickness. This DIY Potters wheel allows you to make your pottery at home and gives you a chance to explore this hobby with your family and enjoy the time together. It is easy to build, durable, and always comes in handy.
DIY Pottery Wheel
If you are one of those who have always wanted to make their pottery or who has recently developed an interest in the art of china painting and making. In that case, the pots or bowls you can create with this DIY pottery wheel will surely impress your family and friends. This video tutorial walks you through everything from assembling all the materials needed for the project to assembling them correctly, then finally mounting them on a table to give you more room for working, and even making videos on how to work with them!
How To Make A Pottery Wheel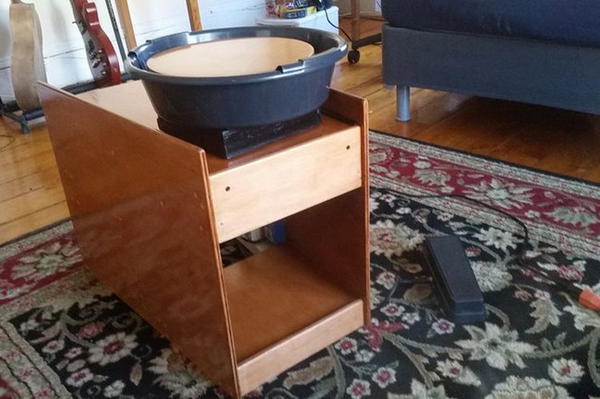 Building a pottery wheel is an easy and inexpensive DIY project. If you have a basic understanding of woodworking and general hand tools, you can build this simple wheel in less than a day. In this guide, we show you how to make a pottery wheel using common materials found in most hardware stores or home improvement centers. The wheels come in different shapes and sizes but are all designed with the same purpose-to facilitate the pouring and decorating of clay bowls and other pottery pieces. In this tutorial, we will show you how to make a miniature pottery wheel that is ideal for children who enjoy arts and crafts.
Pottery Wheel DIY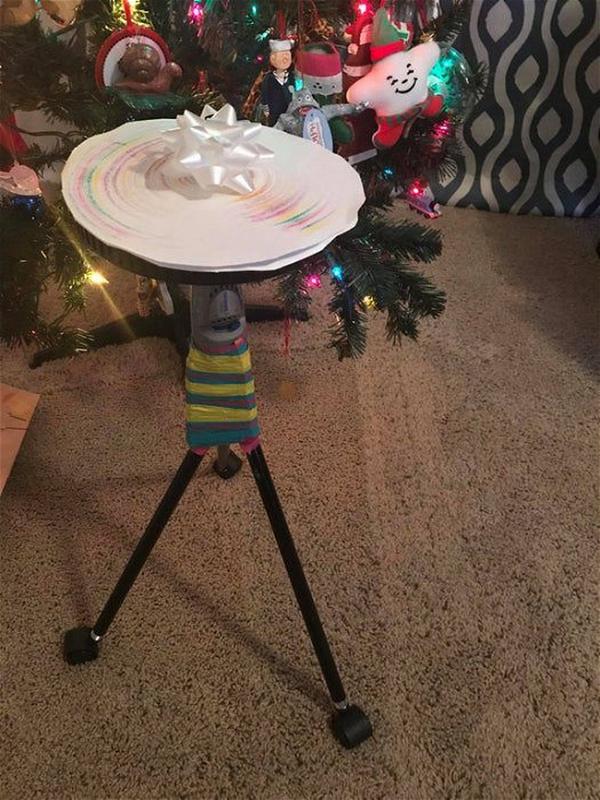 If you have a spare pottery wheel lying around or have simply found one at a garage sale or thrift store, then this DIY is for you. Taking advantage of every spare bit you can find, this is a simple DIY tutorial that helps you work your pottery wheel out. The materials needed are very simple and can be easily found in any home - super glue, duct tape (or any other strong tape), and a small, lightweight wheel. With these three items and more patience than ever, you will end up making a creative gift called the Spirograph!
Homemade Pottery Wheel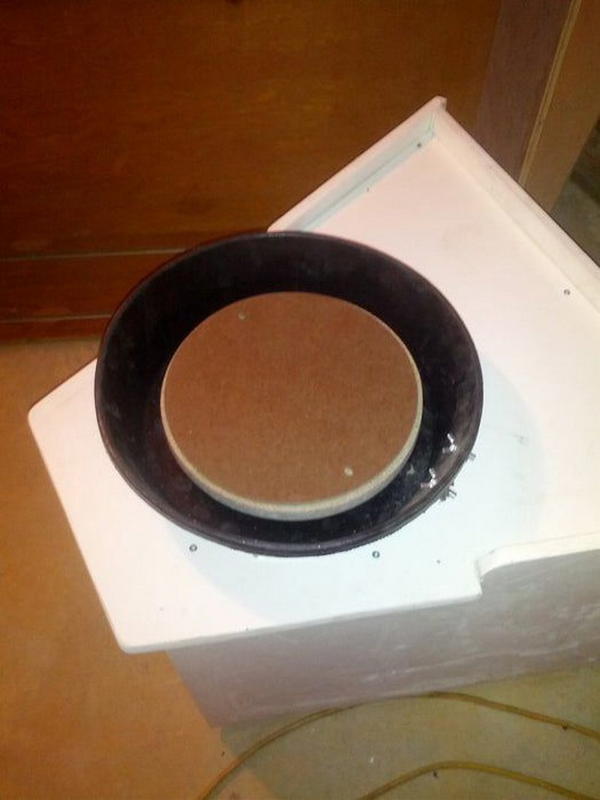 Create your own pottery wheel in this DIY project. Making this pottery wheel yourself is not hard at all. And the best part is that you get to experience its magnificent spinning. There are various parts of a pottery wheel. In this step-by-step instructional tutorial; we will help you make your own DIY pottery wheel in no time. The pottery wheel can be set up and ready to use in less than a day, including paint preparation.
Pocket-Sized Pottery Wheel
The Pocket-Sized Pottery Wheel is the latest invention in down-to-earth and hassle-free pottery making. This revolutionary product combines all the best, from a ceramic pottery wheel to a tabletop kiln, eliminating the time and space that most hobbyists need for their crafty hobbies. The pottery wheel is a miniature version of the traditionally large and expensive pottery wheel, and it is a specially designed small gadget that can be carried anywhere conveniently and operated by one hand. It is portable, easy to use, and clean. With minimal pressure, it forms beautiful ceramics pieces with ease.
Homemade Pottery Wheel
For your own DIY pottery wheel, a homemade pottery wheel is the way to go. With a combination of wood and steel, this DIY pottery wheel is quick and easy to build and does not cost much. The potter's wheel allows you to create beautiful pottery items as well as decorative pieces for your home. It works well with clay that has an air-dry consistency, which makes it easy to use. This DIY pottery wheel can be used to create beautiful decorative pots, bowls, and cups that you can use at home or as gifts to your friends and near ones.
How To Make Pottery Wheel
If you are interested in learning the art of pottery but don't have the budget for a store-bought wheel, this tutorial is for you. Learn how to make a functional wheel with old bike parts and tools commonly found around the home. With the right tools and materials, you can make yourself an excellent and functional pottery wheel. This tutorial will help you in mastering each side of how to make a pottery wheel model that is working perfectly.
Potters Kick Wheel Under $100
For those who cannot afford a pottery wheel but still love doing some pottery work, here is a kick wheel that can be used as a substitute. With just under $100 to purchase all the required materials, you can be sure to use this. The Potter's kick wheel is a cheap tool that can be used to make pottery. It is also very easy to make and works well as a substitute for an expensive pottery wheel. Even beginners would find it easy to follow. All that is required are some basic tools and materials- all of which are available at local hardware stores at an affordable cost.
DIY Potters Wheel
A DIY Pottery wheel not only lets you be creative with your ceramic pieces, but also gives you the freedom to exercise your creativity. This video tutorial shows you how to make your own Pottery wheel using a variety of household items and common tools that can be purchased at any hardware store. With no skills or techniques involved, this is a very easy DIY project that offers endless possibilities. We will be using materials that can be obtained from any hardware store or even home improvement depot, and once you are done with the project, you will be able to make beautiful pottery of your own design.
Homemade Pottery Wheel Plan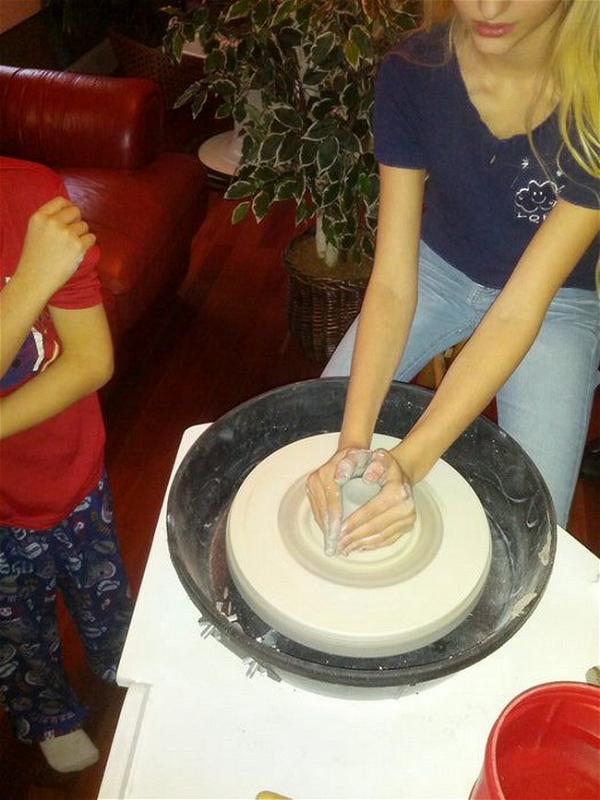 Whether this is your first time creating a homemade pottery wheel or whether you want to expand upon what you already have, we've got you covered! This homemade pottery wheel is a practical, easy-to-build piece that allows you to turn clay on a lathe and shape it into beautiful pieces of art. This plan will walk you through the materials needed; the steps to make your own pottery wheel. And the tools that are required during the turned process. It also includes directions on how to decorate your homemade pottery wheel.
Pottery Wheel DIY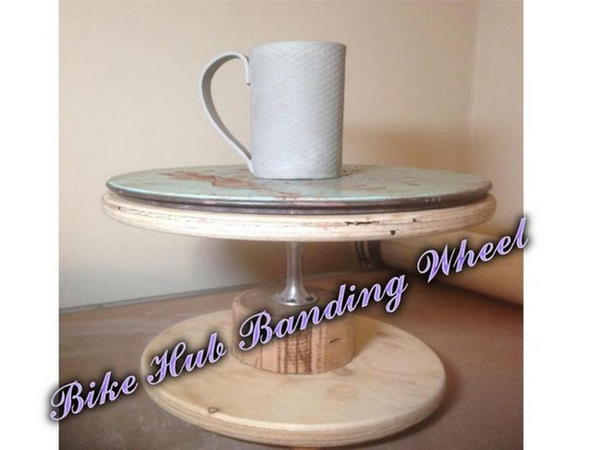 As a creative hobbyist, you probably have a soft spot for repurposing old items into something new and useful. Rather than throwing away an old bike, consider recycling it by creating a stand-alone pottery wheel that would provide hours of fun for kids and adults alike. Recycling old bike frames is a great way to have fun and stay active. This article will guide you through the process of making a very useful and versatile pottery wheel, which can be used for many different purposes.
Solar Powered, Bike Frame Pottery Wheel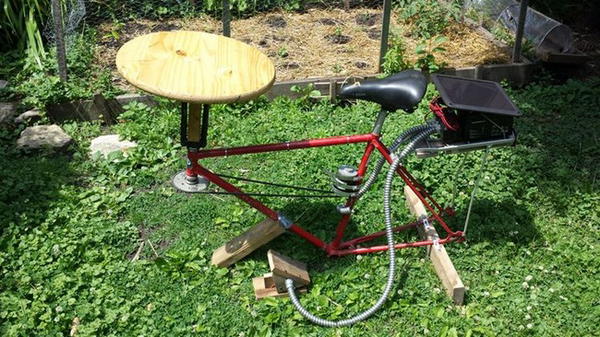 The idea of a solar-powered pottery wheel is not as fantastic as it might sound. If we think about it, our homes are already equipped with the required electricity-providing components, i.e., the solar panel and motor. All that's needed is to hook up these components together, and you end up with a DIY pottery wheel powered by solar energy. Do you want to know how to build a solar-powered pottery wheel for your garden? Read on to find out how you can complete this DIY project at home. The material required can be found easily; the whole setup is easy to install once you gather all the necessary materials. Always start by gathering all the necessary components first before actually starting with the process of doing this DIY project.
How To Build A Variable Speed Pottery Wheel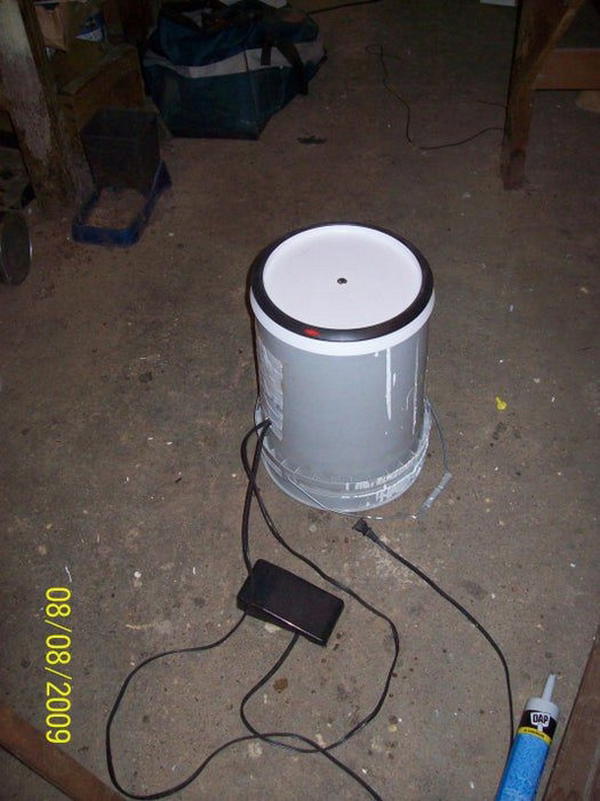 Building a pottery wheel is not that difficult and will give you the opportunity to make beautiful clay creations. You will need to buy some parts and tools, but they are not expensive. I have provided all the details in my step-by-step video tutorial so you can make your own variable speed pottery wheel. This project was born out of the need to find a cheap source of electricity while pursuing love for pottery wheels. The process is really straight forward and simple; it just takes some time and patience to build.
How To Make A Mini Pottery Wheel
This video is a DIY tutorial on how to make a mini pottery wheel. In this case, where the size is small; the process of making the wheel takes less time, and resources are also fewer. The tools you will need are some wheels, glue, and clamps. This kind of mini tool can be used in producing different types of crafts items like mugs and bowls from clay. When you craft on the pottery wheel, it helps your creativity and imagination; by showing you different ways to create beautiful mini mugs, ceramic wares, and much more.
DIY Mini Pottery Wheel Machine
Making a mini pottery wheel machine at home is not only fun and exciting, but it's also quite easy. This video tutorial will show you how to make one yourself with available materials. To begin, you will need a DC motor, a plastic bottle cork or cover, some gears, and other miscellaneous items that you can easily find in your home or garage. From there, the creative process is really quite straightforward and simple in nature. The end result is a fully functional mini pottery wheel that allows for the creation of small ceramic objects; without having to spend a ton of money on professional products.
Homemade Potter's Wheel
The DIY pottery wheel is an excellent and valuable craft item that your family can enjoy. The video tutorial shown here will include all processes of making a potter's wheel at home. You will see how to use drill machines to cut and assemble parts; the main component is used as the motor wheel. In all, after constructing your project, you will be able to get special effects for beautiful handicrafts. This DIY pottery wheel is a project you can do yourself without the need for complex tools or expensive materials. The accompanying video tutorial is extremely thorough and includes all the processes necessary to construct your own.
DIY Pottery Kick Wheel
A potter's wheel or kick wheel is essential for everyone who loves to engage in pottery activities. However, these items may be quite costly for beginners and hobbyists to purchase. Some alternatives are using a tabletop device or building one from scratch. In this tutorial, a DIY project is presented; which requires that you have basic carpentry skills and a few materials; that you can easily find at the hardware store. The machine can be used as both a, toy and a functional craft tool by children and adults alike.