Hey, crocheters, follow this delightful oasis of Crochet Baby Bib Patterns on our blog, where the magic of crochet meets the sweetness of the baby's first milestones! In this superb crochet collection, we've gathered an exquisite collection of charming crochet baby bib patterns that are perfect for the new keeping of those precious little outfits. These adorable crochet baby bib patterns will cater to crochet enthusiasts of all skill levels and add a touch of handmade love to your baby's mealtime. So, pick up your crochet hook, select your softest yarn, and join us in weaving a world of irresistible bibs that will leave you and your little one grinning from ear to ear.
Easy Crochet Baby Bib Patterns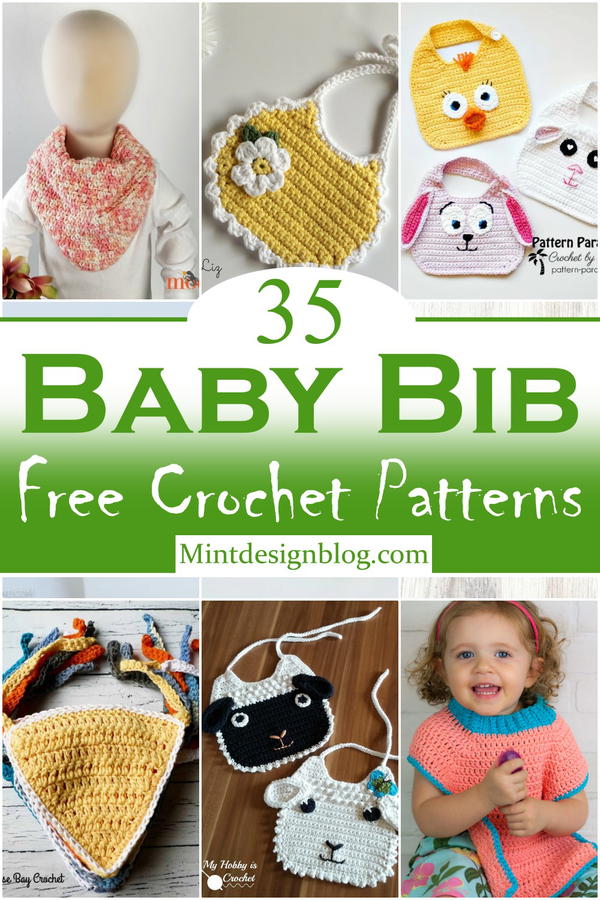 Choose from a large collection of free crochet baby bib patterns to create gorgeous gift sets for all occasions without spending too much. You can also make full-length dresses for your newborn by getting inspiration from our series of easy crochet romper patterns.
Crochet Baby Bib For Beginners
Get ready to make lovely handmade bibs for your little one with these Crochet Baby Bibs for Beginners. This blog post shares super easy patterns to make your baby's mealtime special. These cute bibs will keep their clothes clean while you enjoy learning crochet. So, grab your crochet hook and soft yarn, and join us to create amazing baby bibs step by step. You and your little one will love them!
How To Crochet A Baby Bib?
Crocheting a baby bib is a fun and easy project that can be completed quickly! Follow these simple steps to create a charming bib for your little one:
Materials:
Yarn
Crochet hook
Scissors
Yarn needle
We have provided several amazing crochet baby bib patterns below; follow them, and make loveable baby bibs for your newborn.
Crochet The Wheya Dribble Bib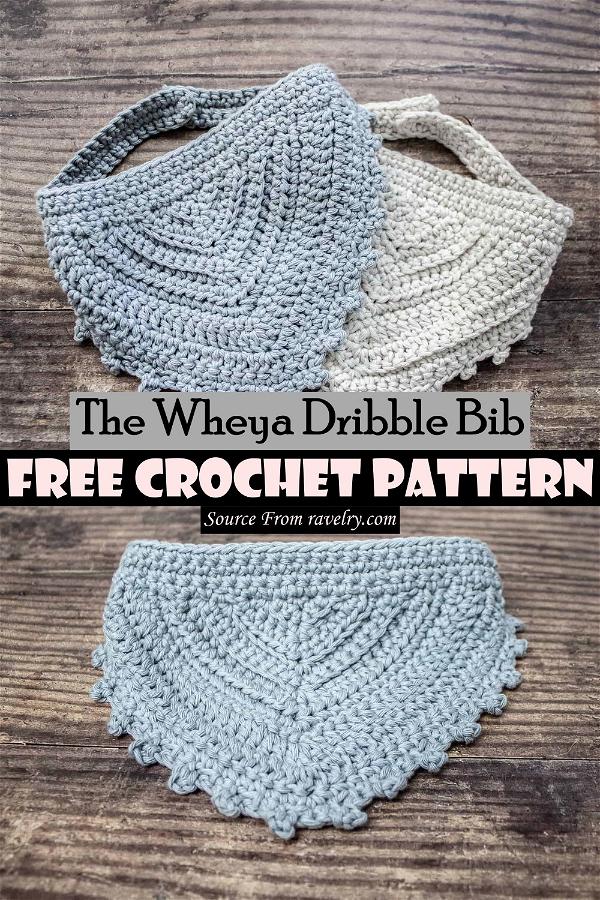 Crochet The Wheya Dribble Bib, so practical and stylish, will soon be the go-to accessory for your gorgeous little one. Adaptable to changing outfits, this bib works quickly and has only one end to weave in. Create a seamless edge to keep dribbles, chins, and necks dry. This bib is perfect for your little one (5 months+) and for teething kids after three months. It can easily be adjusted to fit all babies. Perfect gift for your special little one; this pattern works quickly and only has one end to weave in! The cotton bib features a loop at the back, perfect for attaching it to the diaper as it comes out of the wash to avoid losing all those yummy drool.
Skill level: Easy