If you are the owner of a DSLR camera, then you know the importance of having a good camera strap. It makes your life easier, your image better and it protects your expensive gear from any damage that can occur due to dropping it. Unfortunately, most straps on the market are quite expensive or lack in design or function. Whether you are upgrading a camera strap that came with your camera, or you're looking for a great gift for someone who loves photography, DIY camera straps can be a fun and budget-friendly option. DIY camera straps let you personalize your accessories, and create a unique look. In this roundup of 28 DIY camera strap projects, you'll find ideas for making your own camera strap, as well as great gifts for photographers.
DIY Camera Strap Projects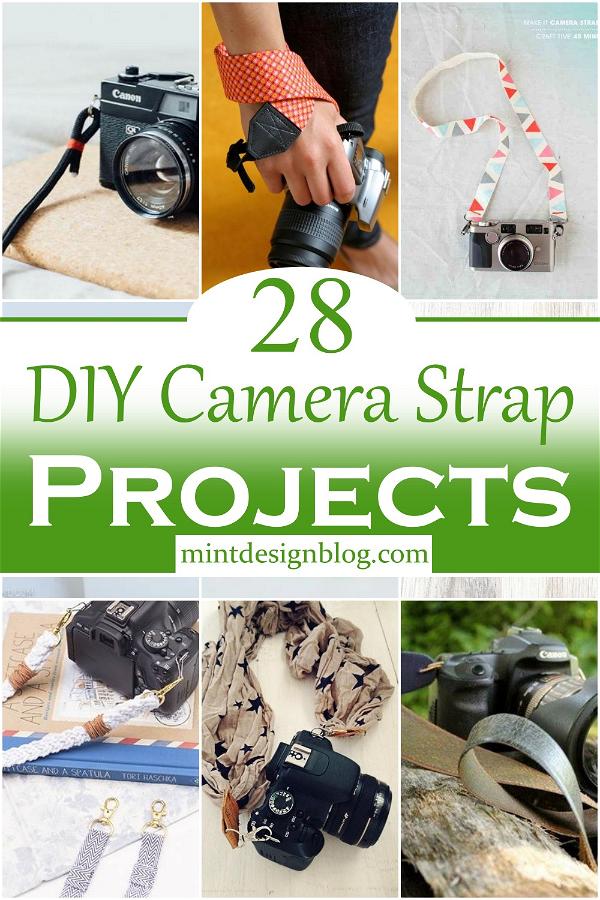 Take your camera everywhere, be yourself, and have fun with the strap that allows you to wear your neckstrap like a ribbon around the wrist or arm. Made of high-quality leather, this stylish wrap-style wrist strap is designed to give you comfort and freedom for your fashion style. With these 28 DIY Camera Strap Projects, you can learn how to make your own camera strap from the comfort of your own home. The camera strap is a small accessory that can change your photography game by allowing you to seamlessly move from one type of shot to another. A sturdy, durable and stylish camera strap is one of the best investments you can make as a photographer.
You Can See: DIY Camera Stand Ideas
Tips To DIY Camera Strap Projects
If you love taking pictures, then chances are you own a DSLR camera. Instead of spending money on a store-bought camera strap, why not DIY one?
Here are some easy tips for making your own camera strap:
 Start with a plain canvas or leather strap. You can find these at most craft stores or online.
 Decide what you want your strap to say or look like. You can use fabric paint or iron-on letters and designs to personalize it.
 Attach the decorated canvas or leather to the metal connectors that came with your original camera strap using pliers and needle-nose pliers.
Use a thin belt or strap as the base for your new camera strap.
Pick a fabric that matches the other colors in your outfit or decor.
Get creative with design elements such as buttons and bows!
Add in some extra padding if needed for comfort while carrying heavy equipment around all day!
Importance Of DIY Camera Strap Projects
DIY camera straps are awesome.
They are quick and easy to make.
DIY camera strap projects are more rewarding and fun than purchasing a custom.
Straps from online stores.
DIYing camera straps will save you money.
DIY camera strap projects are a good way to add personal flair to your gear and make it look classier.
Saves your money and time.
Recreate camera straps you love.
Save money from not having to buy camera straps that are overpriced.
Get creative with DIY Projects.
Adds style to your photos.
How To Make A Camera Strap
A camera strap doesn't have to be boring. Sometimes, simple can be nice, but other times it can just seem like another generic thing that doesn't fit your style. If you're looking for a handmade gift or a way to add your own personal touch to your gear, this DIY camera strap tutorial is an easy place to start. It's a simple craft that can be completed in under 30 minutes and requires just a few items: a piece of fabric, scissors, an iron, and velcro attachments. The result will be an acute and functional camera strap that proves you don't need to sacrifice style for substance when it comes to tech.
How To Make A Leather Camera Wrist Strap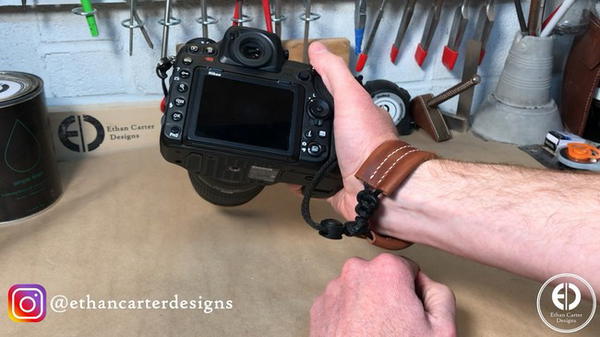 If you're looking for a more professional-looking wrist strap, this one is perfect. It is made of leather and looks quite comfortable. You won't ever have to worry about your camera falling off your hands again. This camera wrist strap is extremely secure, yet also comfortable. It's made of a durable leather cord that will never break. The leather part wraps comfortably around your wrist while the camera hangs securely off the end. You won't ever have to worry about dropping your camera when you use this strap.
Camera Strap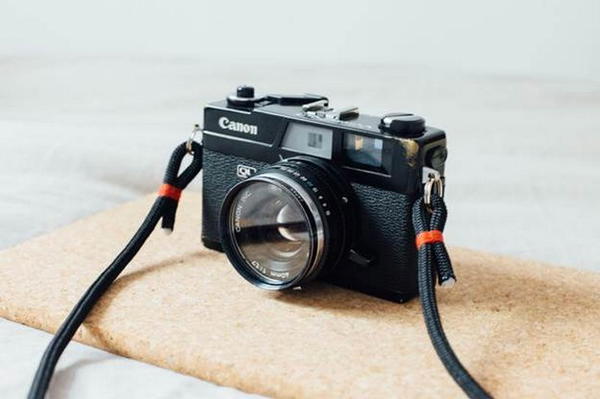 If you want to change out your basic, boring camera strap for something that's a little more stylish and has a little bit of personality, skip the fancy electronics and opt for this easy DIY camera strap. All you need is a length of rope, a needle, and some thread to make your own perfectly personalized camera strap. You can attach the ring to the backside of your DSLR so you can use it as a neck strap or hand strap. You'll only need a few supplies and less than an hour to make this simple yet beautiful DIY camera strap.
DIY Rope Camera Strap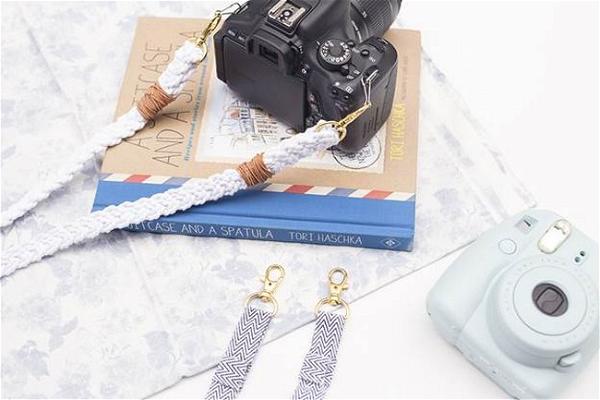 Rope Camera Strap DIY is a unique way to make your own strap for your camera. It is recommended in this process that you choose the rope according to your own choice so that it would match your style and preferences. You can try making something different and also inexpensive and will suit all of your photography needs. You just need some extra tools for making the handles and hooks in this camera strap, the rest of the process is super easy and comfortable for everyone. This handmade strap is perfect for photography on the go, and it looks great!
How To Build A Leather Belt Camera Strap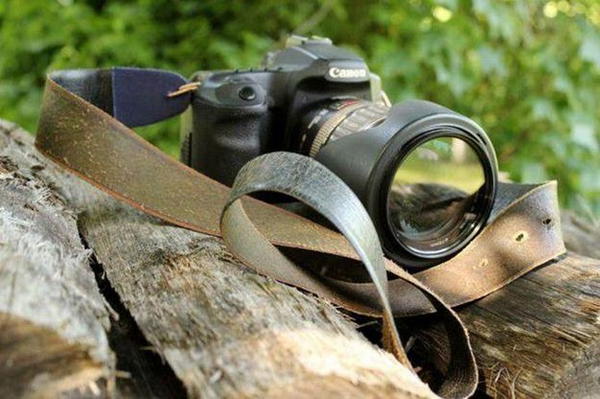 Cameras are great, but if you're going to be serious about photography – whether as a hobby or passion, we recommend you get yourself a proper camera strap. This adjustable Leather Belt Camera Strap is perfect for your cameras. The leather will age beautifully as it is used by developing a rich patina and shaping itself in line with your shoulder or neck. The adjustable length makes this a perfect camera shoulder strap, or neck strap, no matter your height. This is the perfect gift for yourself or your adventurous photography-loving friend or family member.
DIY Camera Strap Cover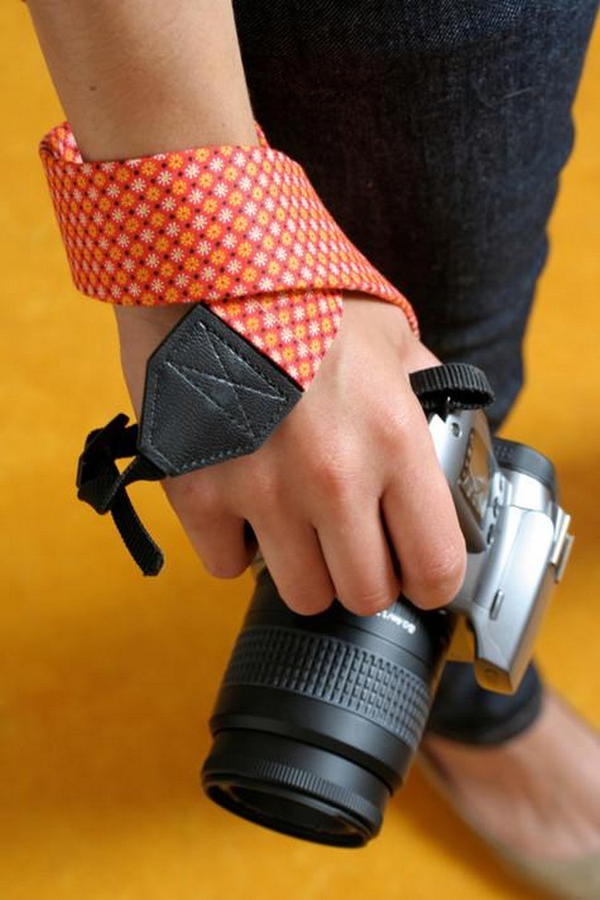 If you are starting to feel jealous of your friend's camera strap, with its cute polka-dotted fabric and button embellishments, we have good news for you.  DIY Camera Strap Covers are a thing now, and a whole new world of camera strap customization has opened up for those who are both crafty and unafraid to wield a needle and thread.  All you need is some fabric, scissors,  a sewing machine, a rubber band, and some other tools. Once you're done, your camera strap will look seriously stylish with its new cover.
DIY Scarf Camera Strap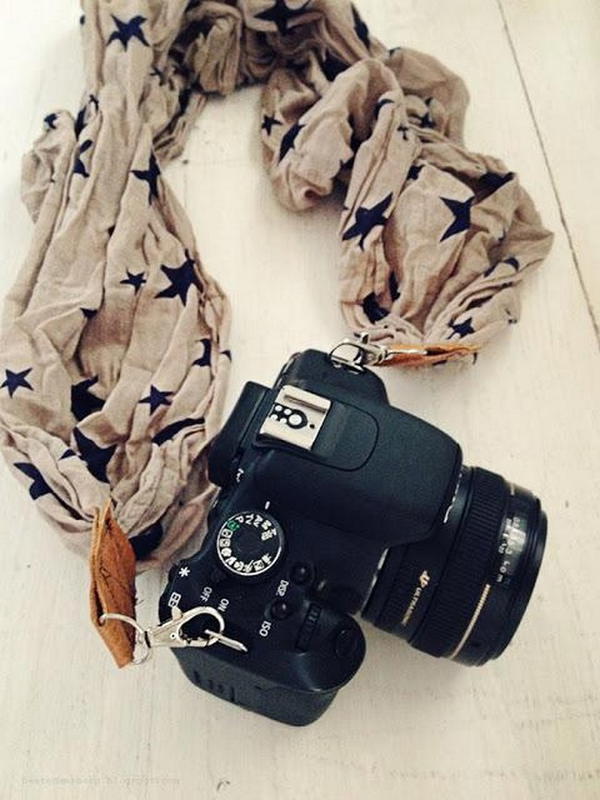 DIY Scarf Camera Strap Turn your beautiful scarf into a personalized and unique camera strap, so you can be stylish as you capture those precious memories. This DIY project is easier than you think: you just need to know the basics whether you have some basic sewing skills or not. This is the perfect way to give your camera a bit of your personality with less work than you'd expect. Take one of your favorite pieces of fabric and with a few simple steps, transform it into a comfy new strap.
Geometric Style Camera Strap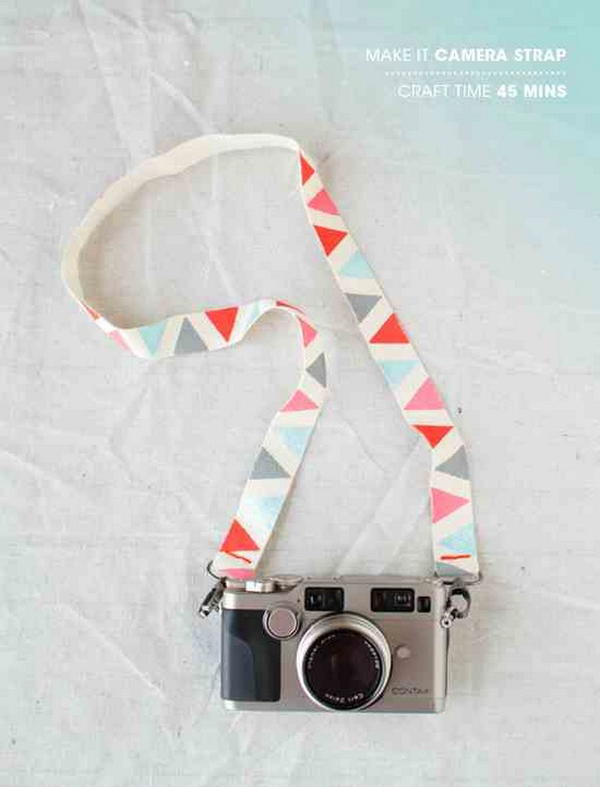 When out shooting photography, we are often so engrossed in capturing beautiful moments that our cameras can get misplaced. With this Artsy Camera Strap, you can be sure to keep your eyes on your camera at all times and be completely hands-free. This handmade, geometric style of Camera Strap makes this a perfect accessory to add a pop of color and pattern to your camera. In addition, the leather tabs on the ends of the strap ensure that it can easily clip onto your camera. You will truly appreciate it whenever you go out to shoot.
No-Sew Sequin Camera Strap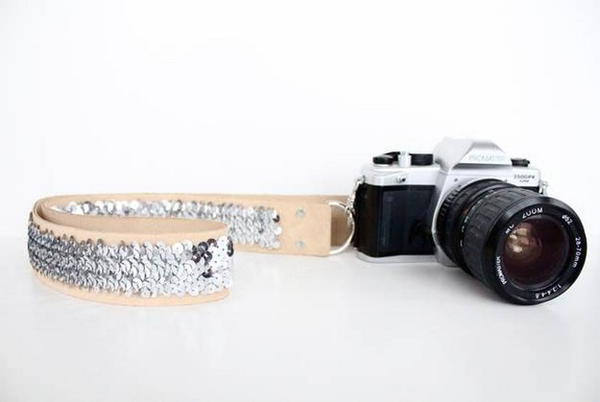 This dazzling camera strap has everything you're looking for…style and comfort. Make your camera stand out with one of these no-sew sequin camera straps! You can use any color or pattern you want, and make it so each of your cameras has a unique strap. Or, even better if you're a photographer, once you master this skill you could use this same technique to make fun camera straps for clients. This DIY sequin camera strap is the perfect Christmas gift for your tech-loving friends or family. The no-sew project takes only minutes to complete and adds sparkle and bling to any accessory bag or camera strap.
DIY Paracord Camera Strap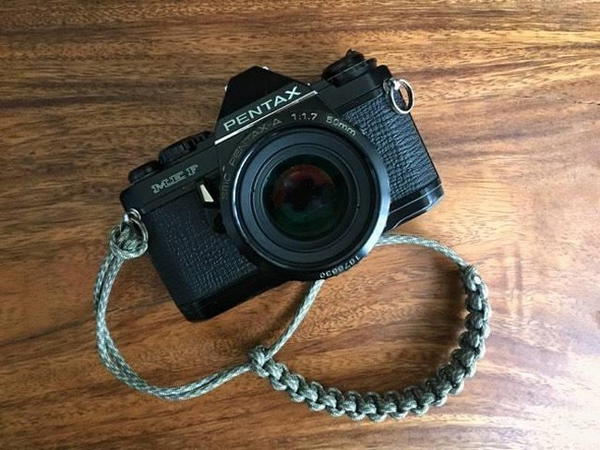 Show you're a photographer, with a touch of color, by making your own paracord camera strap. Photography enthusiasts can easily transform a standard paracord into a stylish camera strap that attaches to one side of your camera. And it won't put all that stress on your wrist, since it's easy to slip the camera off and back onto your neck. This simple DIY project is completed in just a few steps and requires minimal tools. Your buddies will ask how you did it, so get ready to tell them!
$10 Leather Camera Strap
Are you looking for a simple and affordable leather camera strap? This is just that. This leather camera strap is the ideal choice for travelers looking to carry around light and simple cameras in style. The black leather trim makes this strap a solid option for those looking to fit in with their attire, while the internal neoprene padding makes using tripod mounts an easy task. Easy to wrap around your wrist or put on the neck, this camera strap will make it easier for you to transport your DSLR without having to carry it the whole time.
How To Make A Snake Knot Paracord
The snake knot paracord camera strap is a great project for anyone who loves making paracord products. This snake knot paracord is a fun and easy project. Once you learn the first few knots, creating the rest of the pattern is a breeze. The end result is a very nice-looking design that is perfect to wear or hang on a wall. The best thing about this product is the fact that it's not just a camera strap, it's a bracelet with a built-in compass. This way you can easily make sure you don't get lost.
DIY Camera Strap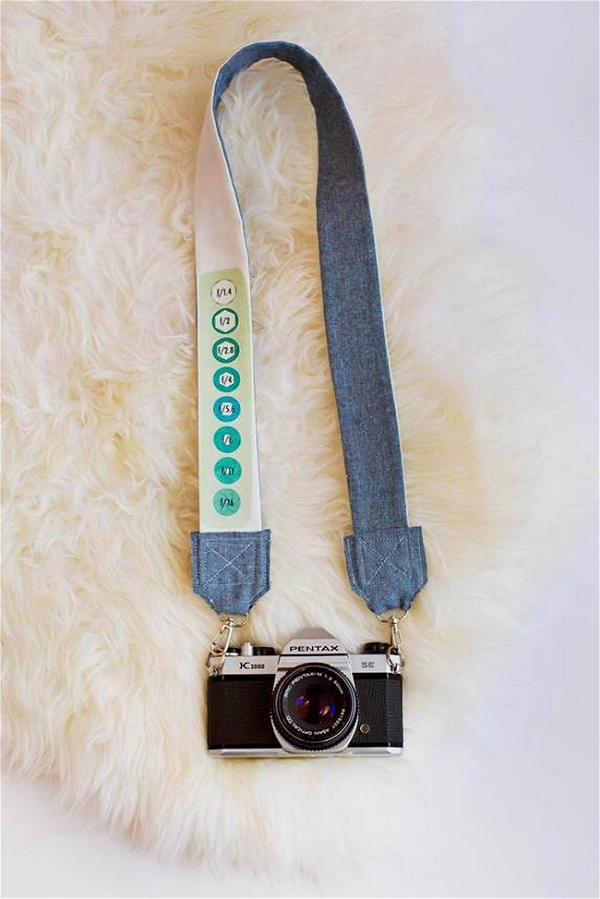 This is the perfect gift for photographers or anyone who loves their camera. Now you can customize your strap with a fabric of your choice to suit your style. This DIY Camera Strap pattern will walk you through making this quick and easy project! All you need is a sewing machine, an inkjet printer, iron, and a bunch of other supplies that you may already have lying around your home. It's easy enough for anyone to do, even if you're just learning how to sew! The strap is also perfect for women who are looking for a classy camera strap that will catch the attention of people.
How To Make A Camera Harness
If your camera is expensive, you might be afraid when taking it out. A camera harness is a great solution to prevent your camera from falling. Although buying a camera harness at the store might be expensive, it's actually quite easy to make one on your own. The making process takes time, but you can control exactly how you want the harness to feel and function by picking out your own materials and designing them yourself. Making a camera harness is one of the safest ways to keep your camera close to you and safe. Buying a camera harness from a store may be overpriced, however, use those materials to make one for yourself.
Riveted Leather Camera Wrist Strap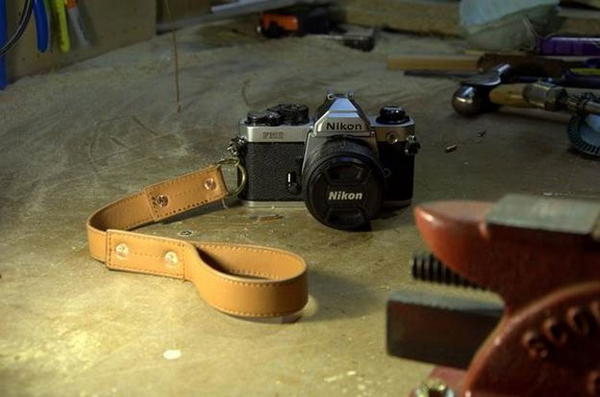 Don't let your expensive camera fall if your fingers slip. Instead, preserve an old favorite or accessorize a new one with this Riveted Leather Camera Wrist Strap. It's aesthetically pleasing and also extremely durable, crafted from a single piece of genuine leather that's secured with tough metal rivets. Most importantly, it'll keep your favorite camera safe from harm — and give you peace of mind. This is a simple project that takes just a couple of hours to complete. All you need are the right materials and basic sewing skills!
DIY Dual Camera Strap Harness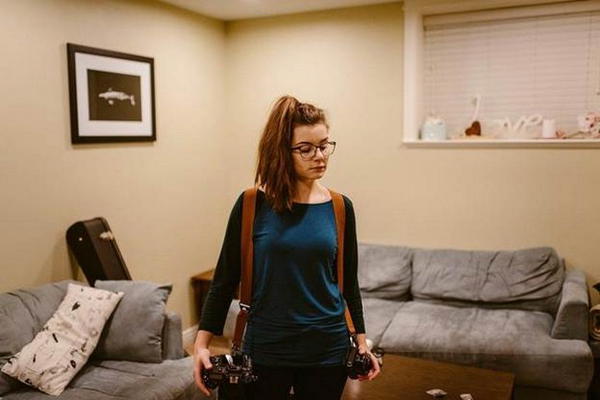 This DIY harness can be used for cameras, or for other things that you might want to hold together. It seems to favor women especially, because of how it is wrapped tightly around the shoulders and waist. Could come in handy for tight shoots where you usually have to carry multiple cameras. It can be made of many types of materials, but a leathery material is best because it looks good and feels great. Making a dual camera strap harness is not as hard as it looks. You need a few tools, such as a camera strap carabiner and a double cap rivet stud.
DIY Custom Camera Strap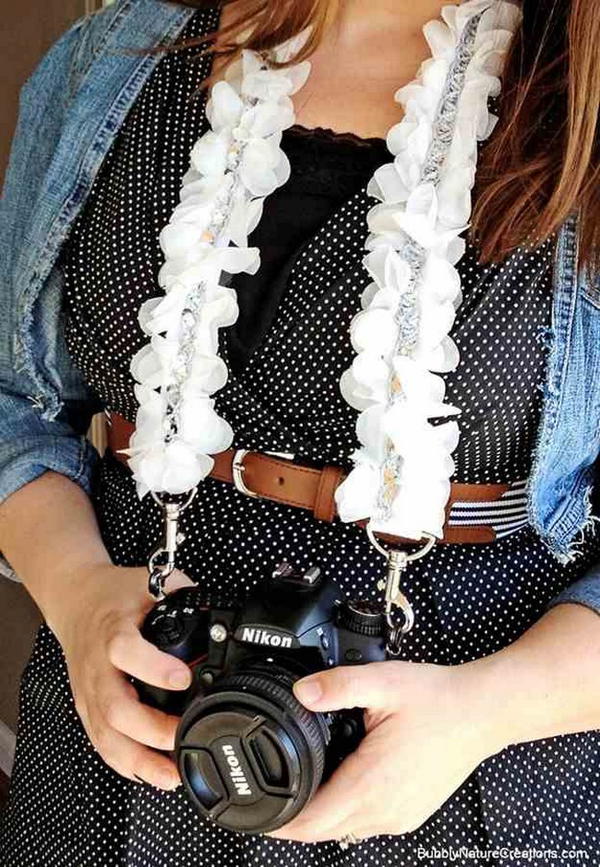 Let's get crafty and make a camera strap. If you have a sewing machine at home, then this is a great project for the weekend. You can easily make one for yourself or give it as a gift to your photographer friends. This silk sequin camera strap has been created for your inner rockstar! It is edgy, fun, and sure to add a bit of bling to your photography. Get ready for the bride and her bridesmaids to adore you even more. You're going to love what this camera strap can do for your next project. It's flexible and won't scratch your skin, making it comfortable to carry. The soft cotton fabric also reduces fatigue. And you can easily shorten it by cutting off the excess strap.
Crocheted Camera Strap Tutorial
This is the ideal addition to a camera for anyone who likes to add a bit of their own personal flair to their collection of photography equipment. The design of this strap – crocheted out of cotton thread – is elegant and beautiful and will definitely get people's attention, which means you'll be getting all sorts of questions about where it came from. The tutorial that goes along with it will help you learn how to make this unique accessory, and it isn't too difficult to learn if you already know your way around a crochet hook or two.
DIY Camera Strap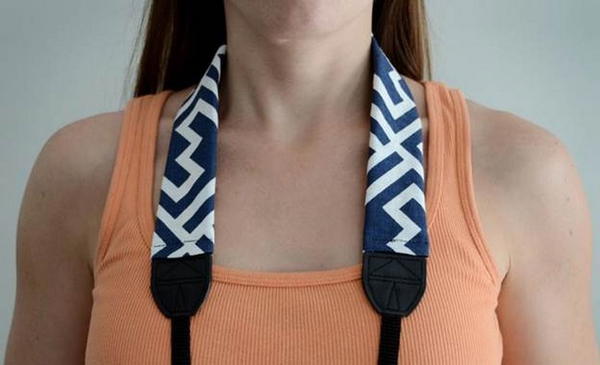 A cool-looking camera strap not only makes a great fashion statement but also increases the grip you get on your camera, thus making you a better photographer. This is easy to make and affordable, unlike the store brought straps. You will enjoy having the ability to personalize your camera strap to be exactly what you want and need it to be. You can use this for your regular camera or for your DSLR camera. It's up to you! All you need is a sewing machine and a couple of other household tools to get started with this project.
DIY Leather Camera Strap
Take your photography to the next level with this DIY leather camera strap. This simple project is a great way to customize your camera and make sure you always have a durable strap on hand. After all, there's no better way to capture memories than with a homemade leather strap. This DIY leather camera strap is for those who own a camera and would like to make their own, custom camera strap. It is not easy, it takes time, and it would also require the use of special leatherworking tools. This tutorial shows you how to make a simple leather camera strap. You'll need basic sewing skills and a few hours of time, in addition to some leatherworking tools that would be handy but technically not necessary.
DIY Macrame Camera Strap
If you love macrame, or always wanted to try it out, this is a great project to practice some basic knots! Macrame material has been used for projects like wall hangings, but in this tutorial, the creator will show you how to use those same materials and turn them into a beautiful macrame camera strap. It is perfect for adding a little bit of handmade flair to your camera. It's a perfect hand-crafted gift for photographers, or even as a nice little piece of arm candy in your own photo-taking adventures!
Making A Leather Camera Strap
This camera strap is built to last a lifetime. With a simple, timeless design and rich texture, you'll want to keep it long after your camera is obsolete. This beautifully made camera strap is crafted from full-grain latigo leather. Perfect as a replacement or upgrade for the strap that came with your DSLR, mirrorless, or film camera, it has an easy-to-use quick-release latch that lets you wear it as a sling strap or quickly convert it to a neck strap. This handcrafted leather camera strap is a dream to use – you'll want to take your camera everywhere!
DIY Colorful Camera Strap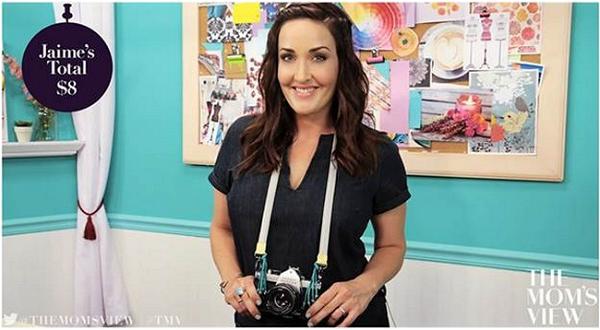 This DIY Camera Strap is a fantastic way to add personality to your camera. The bright and colorful tassels are the perfect pop of color for this chic leather strap. This colorful tassel camera strap will add life and style to any point and shoot. The straps are easy to make, durable, and can even be adjusted to your specifications. This camera strap has got to be the perfect balance of beautiful and functional. You'll definitely be able to take pictures in style with this colorful camera strap. Use different colored cords, which can easily be found at your local craft store, along with some ornate beads and tassels to personalize your camera strap.
Infinity Scarf Camera Strap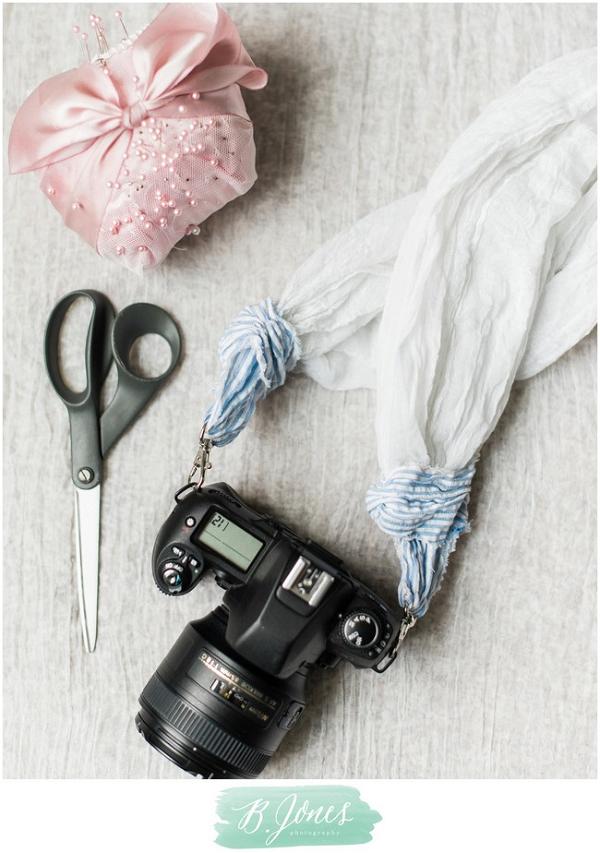 Elevate your wardrobe and protect your beautiful camera at the same time with this stylish and comfortable scarf and camera strap. The soft fabric scarf drapes around your neck like a traditional infinity scarf, while the wide cushion underneath protects your neck. The matching removable camera strap attaches easily to any camera—from DSLR to mirrorless to film—for hands-free photography, or turns into a functional scarf when you're not shooting. The Infinity Scarf Camera Strap design lets you easily access and shoot your camera when you need it. It is made from soft and comfortable fabrics, and looks great on every neck, even if you're not dressed for a photo shoot.
Camera Strap Cover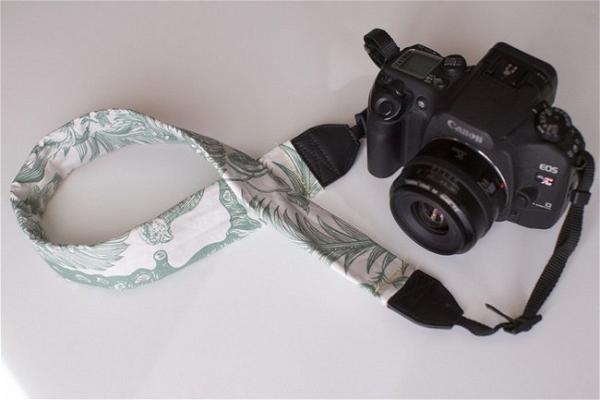 The sling-over-shoulder design distributes the weight of your camera and lens evenly, so you'll always stay comfortable while shooting. And with two different fabric options available—a luxe Italian leather or a durable, water-resistant waxed canvas—you can choose a strap that matches your style. This soft neoprene camera strap cover protects your neck from uncomfortable strap friction and prevents the strap from slipping off. The cover can be put on and taken off of your existing strap in seconds with no effort. Take your photo keepsake along for the ride and you'll be ready for whatever picturesque adventure lays ahead.
My New Camera And DIY Camera Straps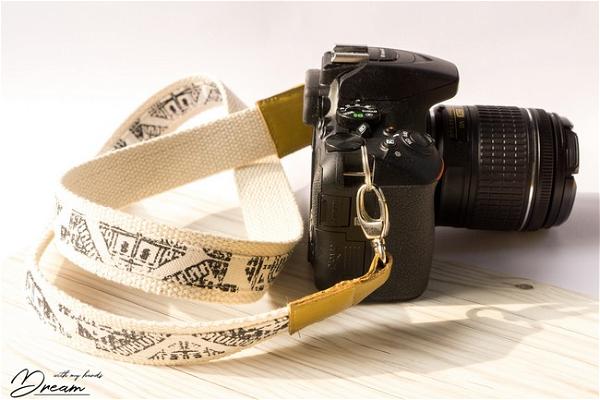 Made for even the most seasoned traveler, this versatile camera strap is perfect for all photography enthusiasts. It features soft padding, replaceable connectors, and a compact size that holds many types of cameras. The detachable pad can be attached to the shoulder strap or neck strap for comfort and easy access. Whether you're out for a stroll in the city or hiking up a mountain path, have fun capturing your favorite moments with this lightweight, travel-ready camera strap. This new camera is a great addition to your photography collection with its high-quality features, it makes the perfect gift. You can also personalize your own camera straps to make sure you have the cutest one around.
Easy DIY Leather Camera Strap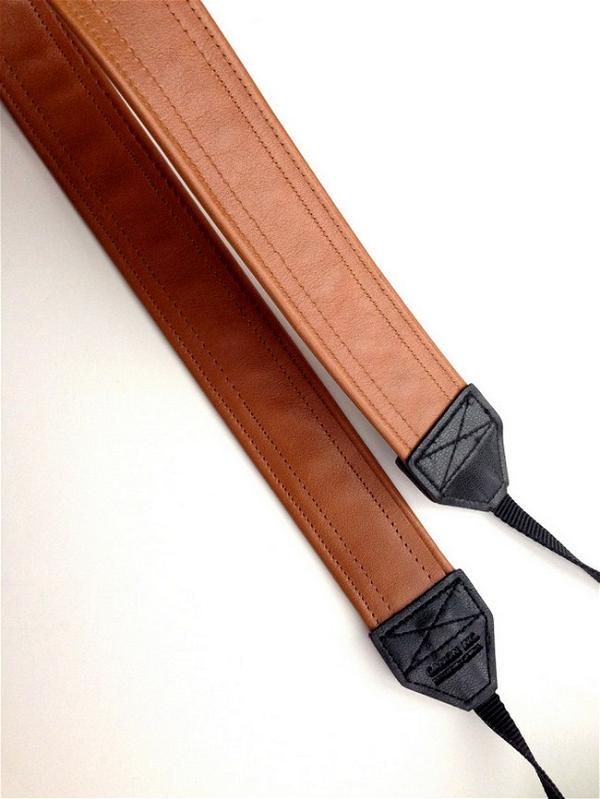 A leather strap adds a touch of class to any camera and keeps it safe from damage. This project is very simple. It only takes a little leather and hardware to make this easy DIY leather camera strap. Be sure to make a few friends who are always asking for your help buying cameras or accessories! You can make this as cheap or expensive as you want with the type of leather and hardware used. You can also dress it up with vintage film rolls or leave it very clean and simple.
Paracord Camera Neck Strap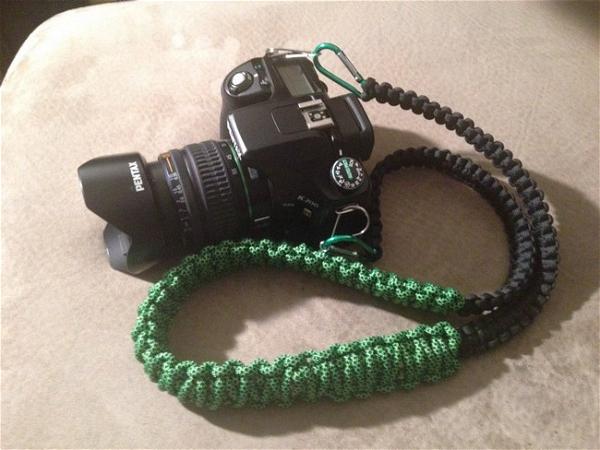 This super handy paracord camera neck strap holds your precious point & shoot camera or phone safely around your neck. It's also very useful in case of emergency. The Paracord Camera Neck Strap is a strong and comfortable option for carrying your camera around your neck all day. The cord is made from military-grade paracord so it's strong enough to support the weight of an average-sized DSLR without any problem, but still comfortable enough to wear when you're not using your camera. This is an especially good feature if you're doing a lot of hiking with your camera as it will help lessen the weight on your shoulders.