Cup holders are essential to any car and can help make you feel like you have everything you need. Plus, they hold your drink upright, so you don't have to worry about unwanted spills. Cup holders are great! They keep our drinks close and upright and help us clean our car of spills. These cupholder projects will allow you to host a stylish dinner party or make your daily commute more enjoyable. Save yourself a trip to the drink dispenser with these clever DIY cup holder projects. Great for keeping your hands free, holders can handle everything from hot drinks to chilled cans.
Homemade DIY Cup Holder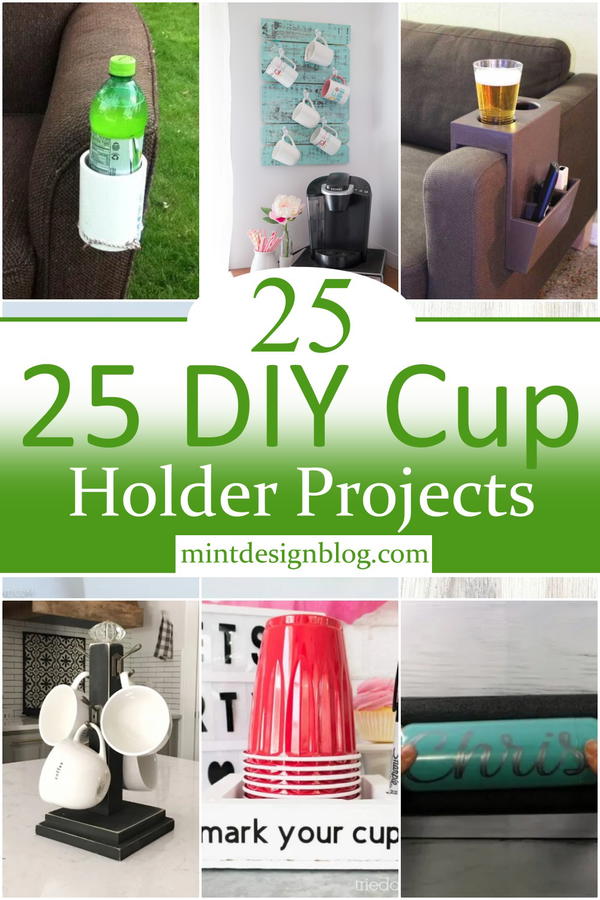 If you have a car, you've probably got one of those cup holders mounted to the dash that's not big enough for much more than a soda can. If you've ever spilled anything there or seen some people try to wedge in a water bottle that's too long, it's easy to see why they're not ideal for carrying much beyond the basics. But the cup holder is not useless: It's underrated storage space! If you're willing to put in a little DIY effort, you can turn your cup holder into a place to stash all sorts of things—even things that are bigger than a water bottle!
Advantages Of DIY Cup Holders
DIY cup holders are a great way to add personality to your car. You should consider DIY cup holder projects to personalize your vehicle.
Here are some of the advantages of DIY cup holder projects:
Personalized - The best part about these projects is that they allow you to customize them according to your needs and preferences. You can choose the material and design so the final product will be unique and personalized.
Affordable - You don't have to spend thousands of dollars on custom cup holders. They're easy to make at home using simple plastic bottles or cans. You might even have some of them in your garage right now!
Fun - These projects are fun and enjoyable if you're into DIY stuff! It's also a great project for kids because they'll learn how things work while having fun simultaneously!
Outdoor Drink Holder Tutorial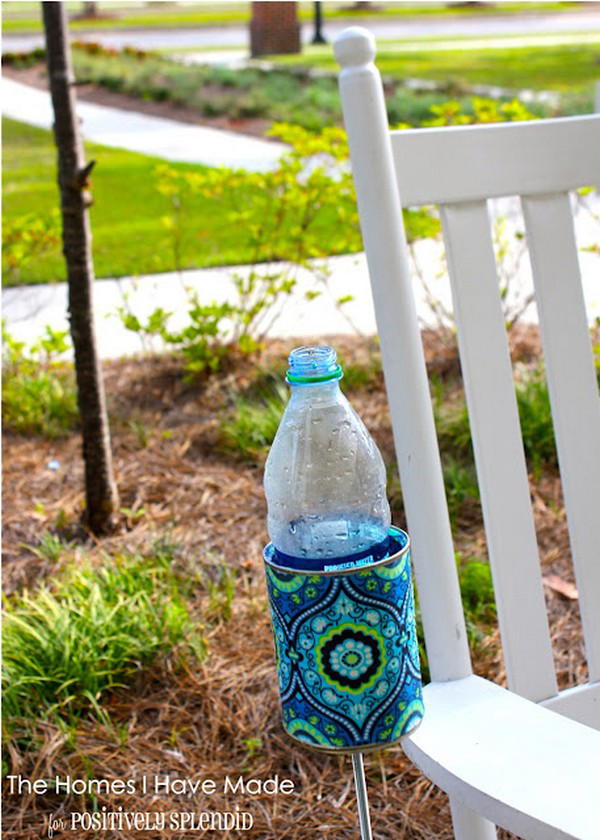 This outdoor drink holder is a great way to keep your drinks ice-cold and safe! It's easy to make and designed to fit any drink bottle or can. Take your outdoor beverages with you wherever you go with an Outdoor Drink Holder. This project is simple to make and is a great way to get kids involved in the kitchen, too. It's the perfect addition to all of your backyards BBQs this summer! This tutorial is for an outdoor drink holder holding wine glasses, Champagne flutes, cocktails, and more!
Easy Diy Mug Holder For Vinyl Crafts
This Diy Mug Holder is perfect for your vinyl crafts. The holder is easy to make and can be made in any color. It will hold any size mug and make a great gift. Crafting is always a great hobby and can be a relaxing experience to relieve stress. Take up your favorite craft whenever you have the time and create something beautiful for home decor or special occasions. Vinyl crafters are very popular nowadays. This article will show how easy it is to create fabulous vinyl mug holders that you can give as gifts or put in your home.
DIY Coffee Cup Holder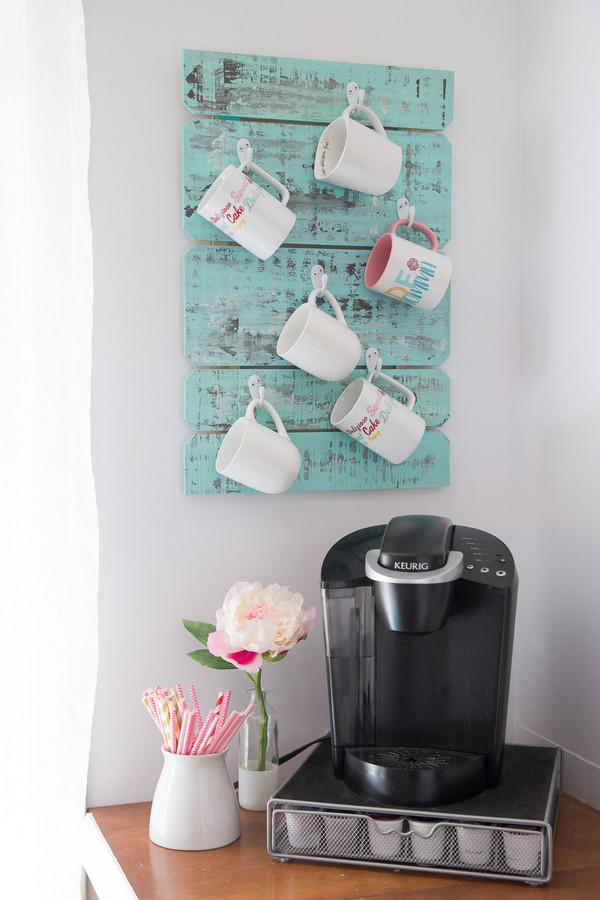 Why not organize your coffee mugs and keep them in one place? This Coffee Cup Holder is a simple and pretty DIY project that will make every morning more cheerful! This project is also easy and quick to do, so it's perfect if you're looking for an afternoon project that gives instant results. This coffee cup holder is a simple and pretty DIY project to help you organize your coffee mugs. It will ensure that you never again accidentally knock down the coffee cup of your neighbor when you're rushing out the door!
Easy Party Cup Holder With Marker
Need an easy project to get the party started? This Easy Party Cup Holder is perfect for your guests to keep track of their drinks. No woodworking skills are needed, and you can use your Cricut machine to make it! Check out all our other Cricut projects at the end of this post! It is the perfect way to keep track of your beverages! Great conversation piece and a snap to make. They are easily made in sizes to fit any beverage cup.
DIY Mug Holder Plan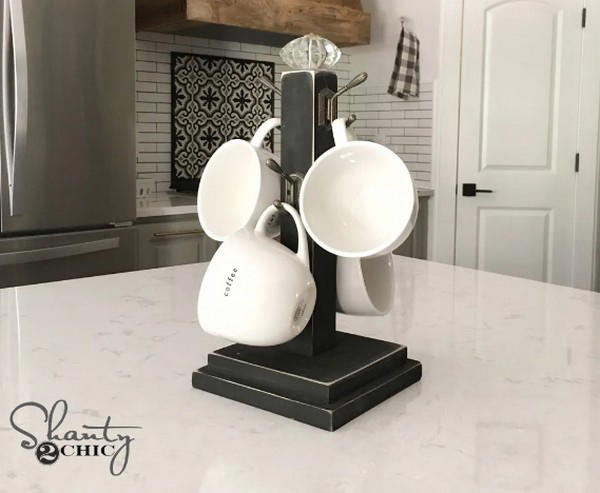 If you love tea but hate trying to balance your mug while also grabbing milk or sugar, then this is the project for you. This plan will teach you how to make a simple, cheap, and effective mug holder that keeps your hands free so you can get on with other things, like enjoying a cuppa! Mug holders are one of the best ways to stop your mugs from sliding off the counter and breaking. They're also a great way to brighten up any kitchen with easy DIY projects, and we'll show you how to make one here.
DIY Tumbler and Cup Holder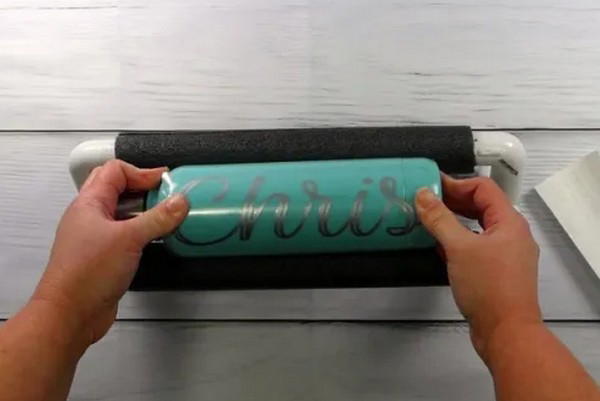 This DIY tumbler and cup holder is a great way to display your favorite mugs, cups, or other drinkware. You can also use it as a bookend or decorative piece to complement your home décor. This simple project teaches how to recycle tumblers into fun tumbler holders with just a few materials. The techniques used are easy, and the result is something you can be proud of for years. It's perfect for the beginner crafter looking for their first project! The best thing is that it doesn't take much of your time to make it. It can be used anywhere in the house – Kitchen, Living Room, or Bedroom.
2. DIY Wooden Sofa Cup Holder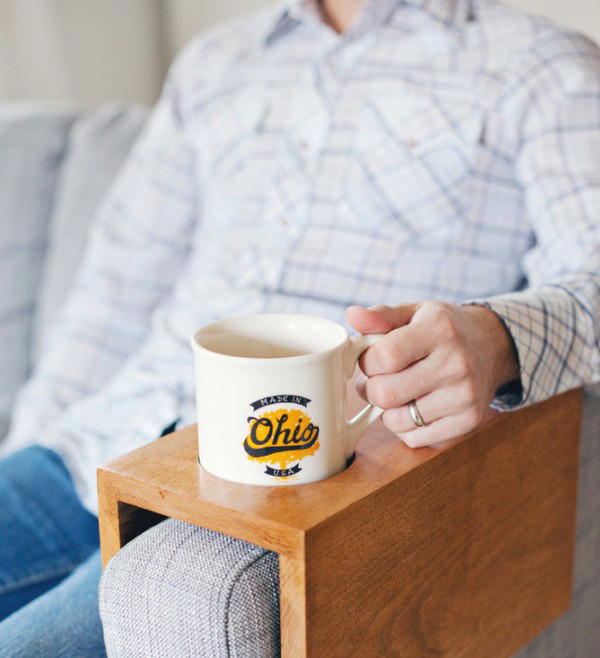 Like any good DIY project, the first step in building this cup holder is to gather your materials. You may need a few extra hands if you're not good with woodworking tools. This is an easy project and can be completed in just a few hours! Keep your cup of tea or coffee close to you with this Wooden Sofa Cup Holder. Made from natural wood, it has a simple yet effective design that will help you enjoy all that relaxation. . It's sturdy, durable, and comfortable for enjoying a cold drink.
3. DIY Cup Holder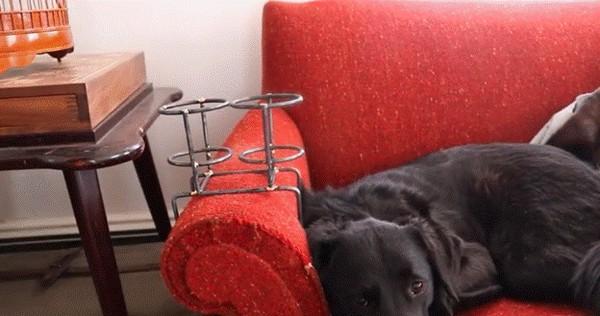 This DIY project is so easy to make and won't take much of your time. All you need are a few simple things in your home. You can easily put it together in no time at all. And the best part is it will hold all of your drinks securely and safely in one place so that you don't have to worry about them spilling on your sofa or carpeting. It is a perfect project for the handyman who wants to spruce up his home. It is easy and uncomplicated but very practical.
5. DIY Chair Drink Holder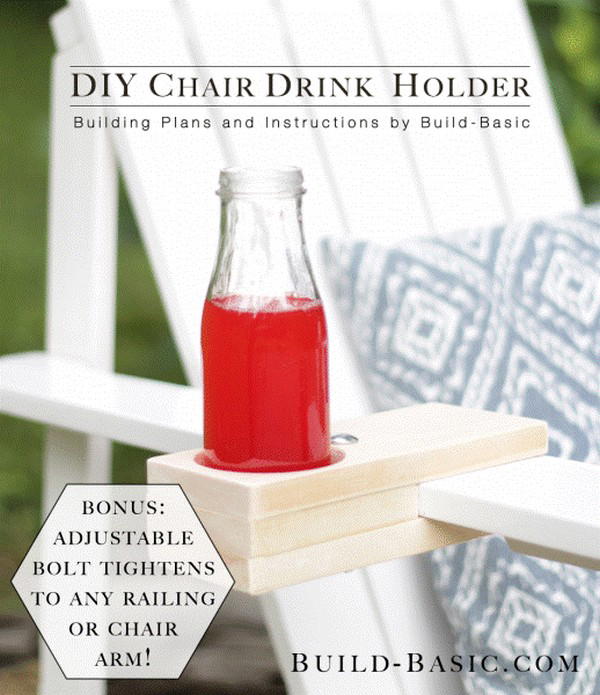 Enjoy your time on the patio with your family, friends, or alone by having this chair drink holder. If you are looking for a DIY project to make extra money, this side business idea can be done as a side hustle. To make your own DIY chair drink holder, you will need wood, tools, and a drill. Cut the wood to the size of your liking and drill holes in it to make room for the cup holders. You can use it on any chair or table with a fork leg like this!
6. DIY Cup Holder For Chair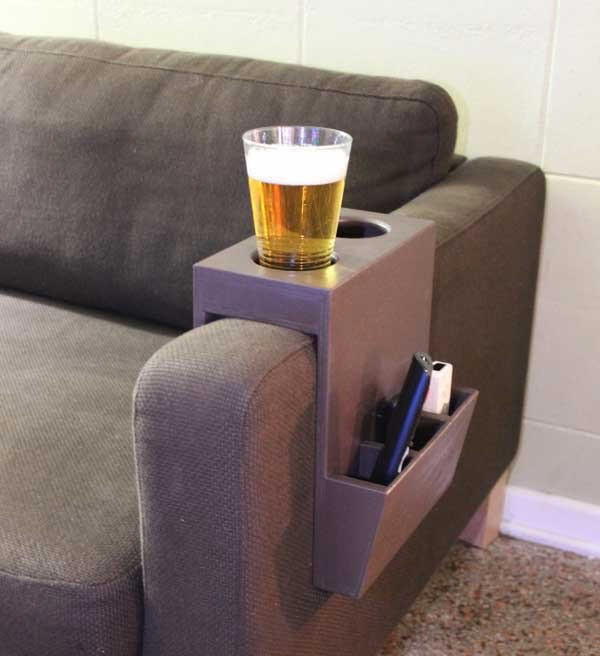 This DIY cup holder project will show you how to make a cup holder with compartments for placing your tv remote and other stuff. This makes it easy to access them so you can sit, relax and watch television while still having a swell of time! This DIY cup holder project is just amazing. You can sit and relax with the help of this amazing DIY cup holder. It has compartments for placing tv remote and other stuff, making it easy to reach, and making you sit, relax, and have a swell of time.
7. DIY Cup Holder Hacks
This guide is great because it shows you some DIY hacks guaranteed to keep the drink in your cup. No matter how much you shake your car, it will not fall out of the holder. To make a DIY cup holder, you should use a leftover piece of wood and drill some holes. Using the screws, fix your piece of wood to the wall. Now that you have fixed the base of your cup holder move on to creating the stand. The stand would keep a standing position using some corks. Once you are done with this step, hold your beverage and enjoy!
8. How To Make A Magnetic Cup Holder
A magnetic cup holder is a much-needed item in your house. It would protect your furniture from stains, and you no longer have to worry about accidentally spilling your drink on the floor or your table. This magnetic cup holder project is easy to make as well." The magnetic cup holder lets you use virtually any type of cup and makes a seamless transition from home to car. You can adjust the device to fit different-sized cups without needing additional parts, making this product a perfect companion for all ages.
9. How To Make A Bicycle Cup Holder
Do you have a favorite cup? Does it fit perfectly in your hand? Yes - great, you can take it on your next trip with you! This simple project lets you easily attach your favorite cup to your bike. This is a quick and easy beginner-level project that anyone can accomplish independently. You're set if you know how to use a drill, saw, and screwdriver! This project only requires a few items you probably already have at home, so it is great for anyone who loves hiking and biking with friends.
10. DIY K-Cup Holder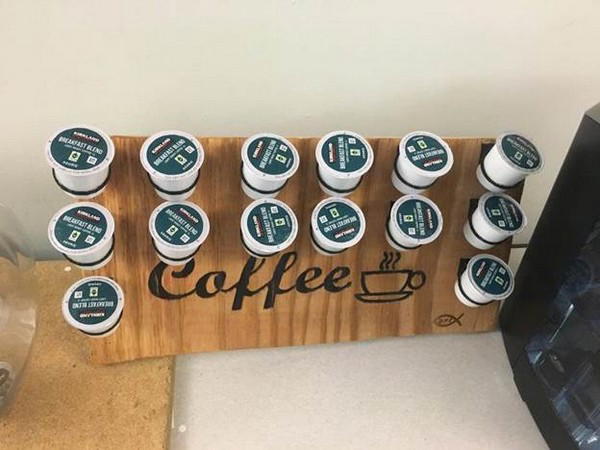 What's a day at home without your favorite cup of coffee? With this DIY K-Cup holder, you can carry your favorite flavors on the go! It's super easy to make, and the instructions are very clear. The making process is quite fun and satisfying too! It is cute and can serve as a great gift idea for your coffee-loving friend or family member. You may also use this holder to store your house's k-cups of different flavors. You can use it to store other things too. K-cups can be used for hot cocoa, tea bags, and even pastries like cinnamon rolls.
11. PVC Chair Cup Holder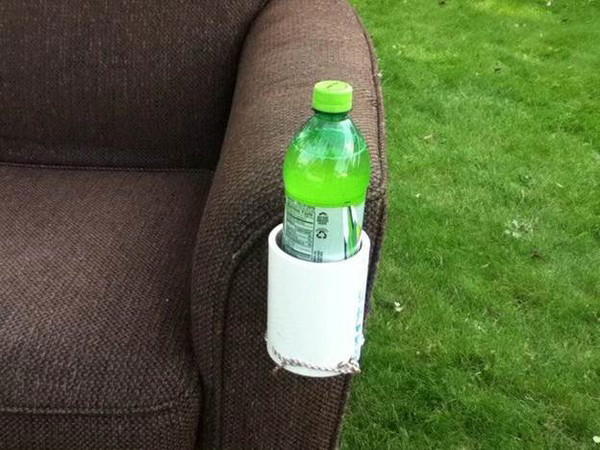 If you love a good cup of coffee or some lemonade in the summer, you know it is tough to drink from a mug while sitting at your desk and working on something. This holder will keep your beverage close yet easy to sip while working. This simple hack will make your next yard party a breeze. You can make a PVC chair cup holder with just a few materials to keep your drinks safe and secure. This cup holder can be made in under 5 minutes and is great for sitting on the deck or patio, watching the kids play sports, or hanging out with friends and family.
12. DIY Crutch Cup Holder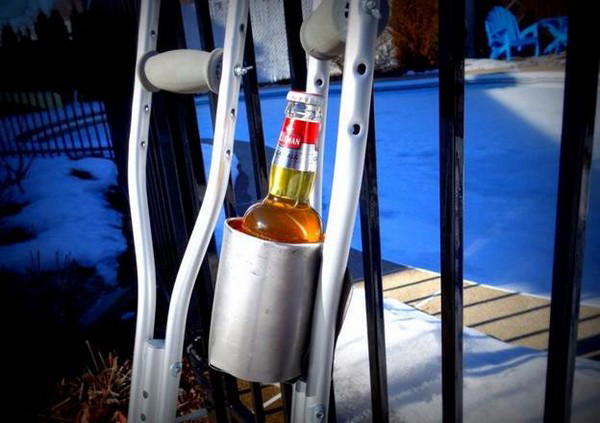 Keep your favorite drink within reach on your crutches with this DIY crutch cup holder. You can use any cup or water bottle, but we suggest a travel mug to keep your drink warm or cool all day. You'll need some felt, elastic, and a ruler to create this handy accessory. This crutch cup holder is a great way to keep your drink on the go. It fits over nearly any crutches and can be easily adjusted for your preferred height, so you don't have to stop and adjust your drink every time you need a sip!
13. DIY Desk Cup Holder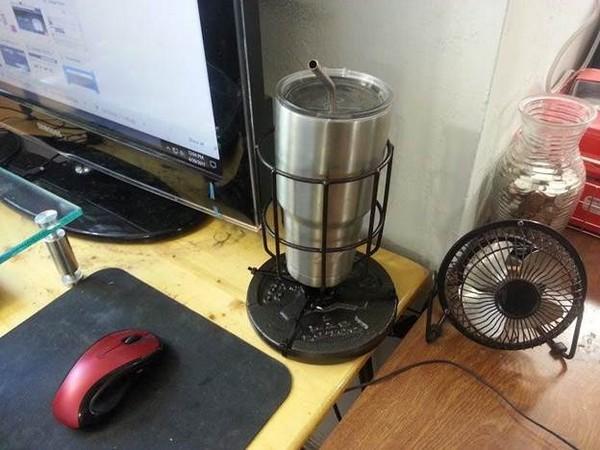 It's a small problem, but it's annoying to see the cups and cans you're drinking from sitting at a weird angle on your desk. Take your favorite drink with you wherever you go without worrying about spills. Quickly and easily make this DIY desk cup holder. You can easily make a DIY desk cup holder with a few simple supplies for yourself or someone you love. This little organization will help keep your desk or work area neat as you sip from this cute mug!
14. DIY Washi Tape Cup Holder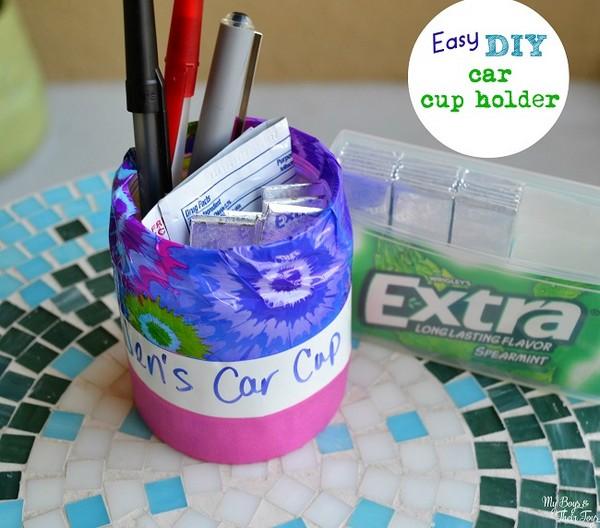 Are you tired of your beverages sliding around in your car's cup holders? These DIY Washi Tape Cup Holders keep your coffee and other drinks safe. It will just take a few materials and some time to create. You don't need to buy any of your cup holders because they are something you can easily make. This is not just another DIY project; it is fun to do with your kids! You only need washi tape, a steady hand, and some cups. Make this DIY Washi Tape Cup Holder. Keep your cup in place; it looks so pretty!
15. DIY Yeti Cup Holder
Get yourself a useful cup holder that gives you an excuse to get out of the house more often. This cup holder is very simple and can be done by anyone. It's perfect for people who would love to carry their drink without holding it in their hands. Make this cup holder, hang it on your neck, and you are good! This cup holder is perfect for people who would love to carry their cups around without having to hold them in their hands. Make this cup holder and hang it around your neck; you are good to go.
17. DIY Outdoor Cup Holder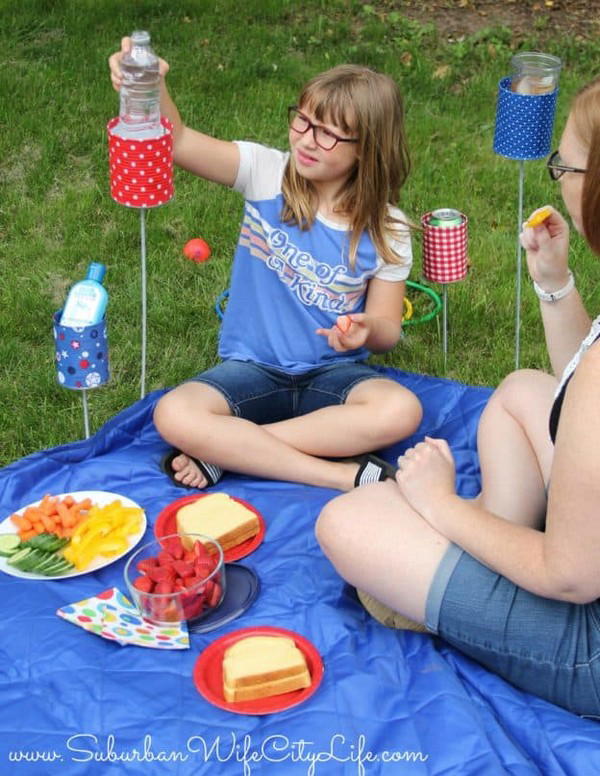 Do you want to build a cup holder for yourself or your kids? If so, then you should try this one. It's not just a cup holder but also an outdoor drink station. The best thing about this DIY outdoor cup holder is that you can customize it and make it fit your budget. You can paint it any color, add flowers, or whatever you want to personalize it. You can cut the plywood, drill holes, and screw it all together to form this creative and stylish holder. This project can be done by kids as well, with some supervision.
18. How To Make A Car Cup Holder
This little car cup holder is a pretty simple design. You can easily adjust the scope of its use to fit your needs because it has such a simple design. This will allow you to make your own specific cup holder that fits all your needs and preferences, even if there is no commercial version available commercially. This car cup holder is the perfect choice if you want to add more utility to your car. It isn't difficult to make and will save you money in the long term by reducing the number of coffee spills in your car.
19. DIY Cup Holder
This is a cup rack that you can make! This DIY cup holder will be the best addition to your home when you want to organize and arrange your mugs. It's designed to hold cups and mugs in style. The great part is that you can use whatever cups or mugs you have on hand, so there is no need to fork out money for any new equipment. It's also great to create space in that cabinet underneath your sink, especially for those looking to sell their home soon!
22. How To Make A Serving Tray Cup Holder
If you have been looking for a new tray that can hold your favorite beverage and offer easy access. This DIY project will help you make a simple but attractive serving tray cup holder for yourself. It is important to have a cup holder to make your life comfortable. But it also does not look good when you walk with your cold drink in hand. This simple DIY project will help you make a cup holder for your dining table or kitchen countertop.
24. Pallet Coffee Cup Holder DIY
This rich and beautiful pallet coffee cup holder can be easily made at home. The making process is simple and doesn't require much of your time or special skills. Pallet wood has so many uses, and this is just another one. This pallet coffee cup holder looks great and is easy to make. All you need is a drill, circular saw, measuring tape, screws and glue, a pencil, and a piece of paper. Follow these instructions and make your own elegant pallet coffee cup holder for your kitchen or any other room in your house that is made of pallets!
25. DIY Neck Cup Holder