Dance floors are usually used at parties, wedding receptions, or social gatherings where people like to dance. The floor can be any shape or size depending on how many people will be dancing and what type of dancing they will be doing. You may also consider having different types of floors depending on whether you will be hosting a party or not. Many kinds of dance floors can be made using many materials, including tiles, wood, glass, etc... Here are some DIY dance floor ideas which will help you create a stunning dance floor for your home: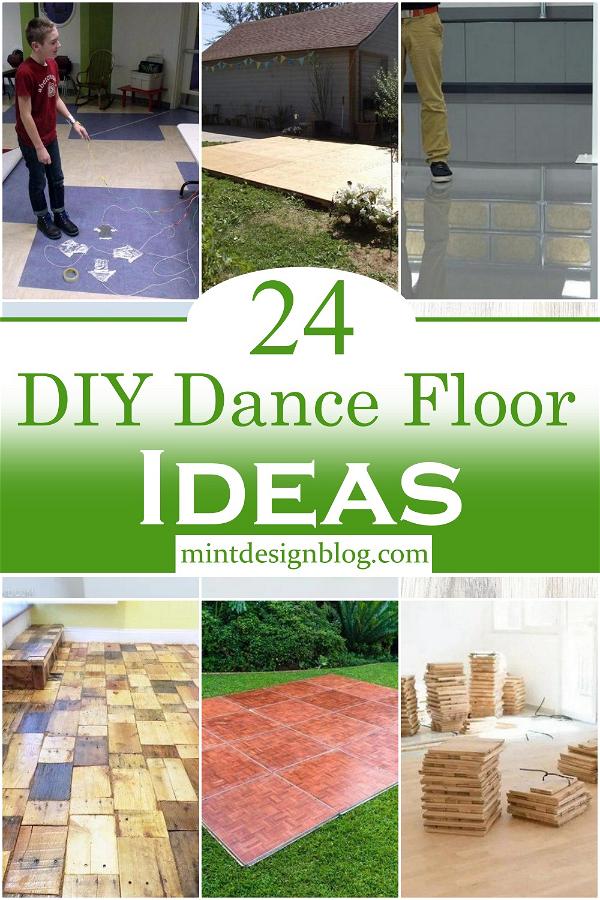 If you want to make your own dance floor, this list of DIY dance floor ideas is what you need! Many people don't even think about producing their own dance floor until it's too late. Before your party, you have to decide whether you want a permanent dance floor or a temporary one. If you decide on a temporary dance floor, make sure that you have plenty of space for it. If you want to make your own dance floor, here are some DIY dance floor ideas which helps you make this:
Here are a simple and beautiful 24 DIY Dance Floor Ideas to make your own dance floor should you ever need one.
How To Make An Outdoor Dance Floor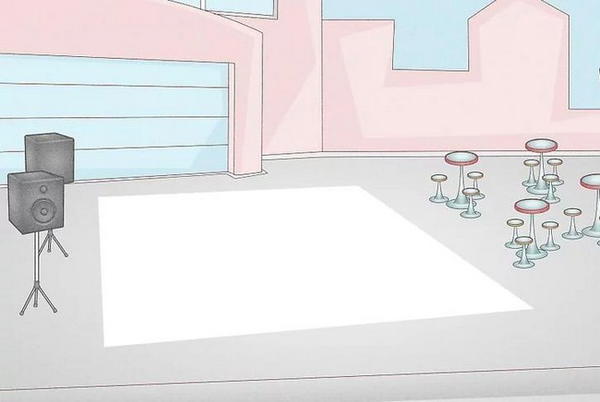 An outdoor dance floor can be used to enhance your outdoor gathering; It will make the party more fun and enjoyable. There are a lot of materials out there that you can use for an outdoor dance floor, but this tutorial will show you how to make your dance floor using wood, pads, and paints. Let's start with the first step: determine the location- it must be a place where you can lay out your party or event. The second step is to choose the size, and it depends on how many people are going to dance at one time
DIY Tap Dance Floor From Scrap Wood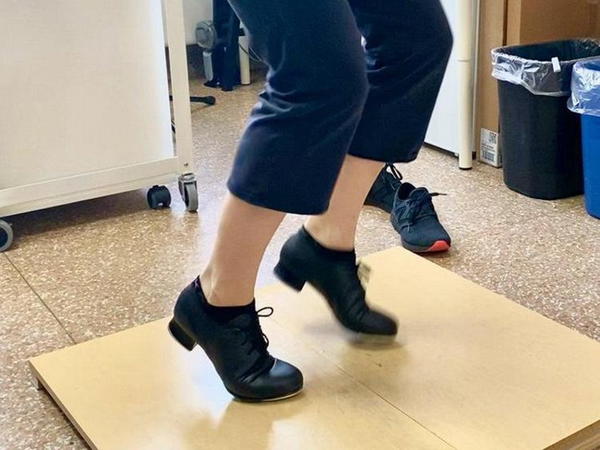 Tap dancing is a lot of fun, but you need to have the right flooring to dance properly. It's a quick and easy way to build a tap dance floor with materials around your home. This tap dance floor is a very simple project and will go together quickly. It is an excellent way to practice your tap routines or play around. The nice thing about this project is that it can be done in as little as an hour.
How To Make A Dance Floor Out Of Plywood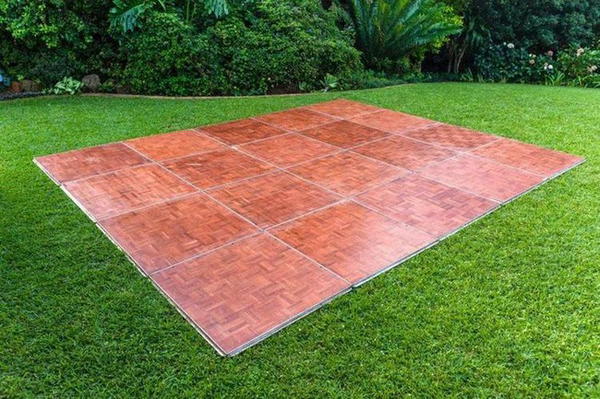 This DIY dance floor project is a great way to get a full-size hardwood floor at a fraction of the cost. The plywood is much stronger than it looks, and by using it correctly, you can build a lovely dance floor without breaking your back. It's also not as complicated as it seems, so even someone with no building experience can do this. This guide will provide you with a list of the steps involved in constructing a plywood dance floor.
Dance Floor DIY
Whether looking for a DIY project or just something fun to do, building a dance floor is a great way to spend your weekend. The first step is to gather all the materials needed and lay them out according to your plan. Once that is done, rough sand the plywood using a belt sander. Then apply to clean up paint to remove the sawdust before staining the plywood in your desired color. Apply a clear coat or wood finish, so it lasts longer
DIY Dance Flooring
It's very easy to make your dance floor! With the suitable materials and a little bit of time, you'll be busting a move before you know it. Pool noodles are an essential part of your dance floor. While they're typically used for water aerobics, they can also be used as a makeshift mat for dancing. The next thing you need is a sturdy material that will stand up to vigorous dancing and not give way. Plywood or cardboard work best,
DIY Ultimate Dance Floor
A good dance floor is an essential part of a dancer's practice. The type of floor you build should give you the freedom to express yourself without constraint. In this video, the instructor started by explaining the type of material required for the dance floor and how you can get them at a cheaper cost. Since money is not always easy to come by, DIY ideas will help you save some money.
DIY Sprung Wood Dance Floor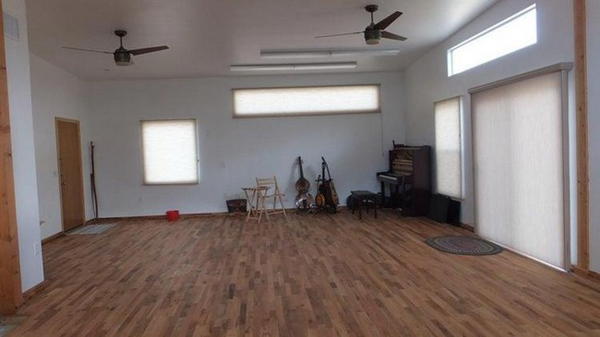 This DIY guide will take you through the process of making a sprung wood dance floor. You will learn how to develop an elevation plan and calculate the size for sleeper thickness. In addition, you will get lots of tips and advice on different materials that can use, such as plywood or particle wood, what kind of glue or adhesive is used for the glue-up, painting, and finishing, as well as how to make the frame for the sprung panel dance floor.
Dance Dance Revolution Floor Pad DIY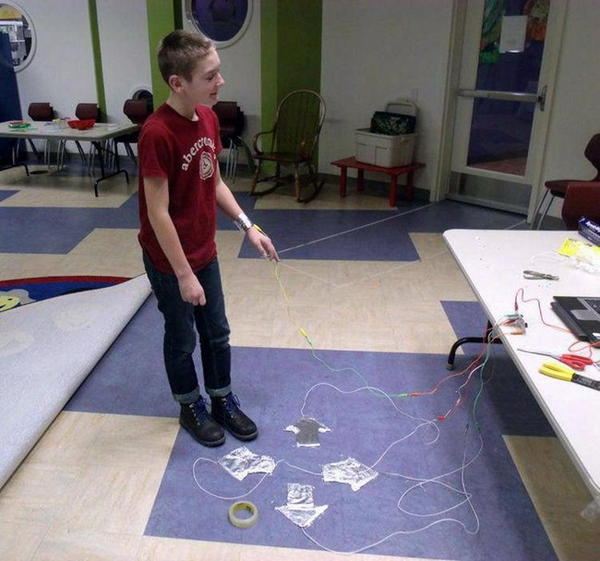 It's time to get your feet moving! The dance pad is a great way to do this, and it also allows you to create remarkable technologies. Make a DIY dance floor pad with Makey Makey kit. For this project, you need the Makey Makey board, computer or laptop, cardboard or aluminum foil, wire (or copper tape), wire cutter, scissors for cutting the wire into small pieces, hole puncher for creating holes on cardboard (or aluminum foil), and packing tape or glue stick.
How To Build A Floating Dance Floor
Are you tired of having a dance floor that is so hard to dance on? Do you wish you could have a dance floor that would give you an extra bounce? If so, consider building a floating dance floor! A floating dance floor is made out of foam pads, and some pieces of wood are assembled together to form a grid. Although it is not as easy as it sounds to make one, it's pretty fun. So what are you waiting for? Start making your floating dance floor now!
DIY Indoor Epoxy Dance Floor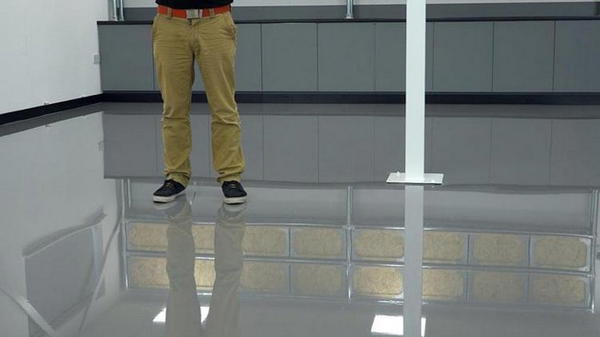 The DIY Indoor Epoxy Dance Floor is a high gloss resin floor with a lifetime guarantee. It can install in any room where you want to feel special. Besides creating a beautiful new space for yourself, the dance floor can also allow you to express your creativity and bring out your inner dancer. You can do it yourself! Setting up an indoor epoxy dance floor is not as difficult as you think. All you need to do is make sure that the environment is in place and appropriate.
How To Build Your Own Dance Floor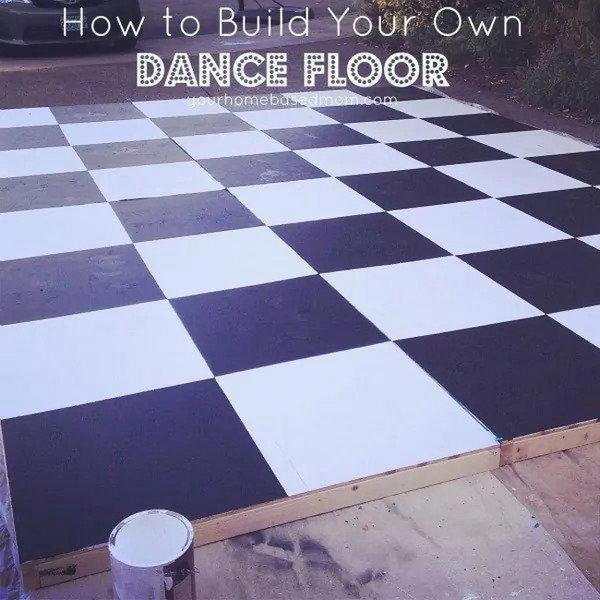 You probably want to have your dance floor if you like to dance. However, buying a commercial dance floor is expensive, and it's just out of reach for someone living on a budget. You can build your dance floors easily, but you need to be patient when working on it as it takes time, especially if this is your first time doing so. Here are some materials you will need: plywood sheets, mending plates, hammers, floor paints, and nails. First, you should choose the right location for the mural and nail down the plywood sheets in place. You can buy or use old pallets as a base or use concrete or bricks to support the plywood.
DIY Dance Floor From Recycled Pallets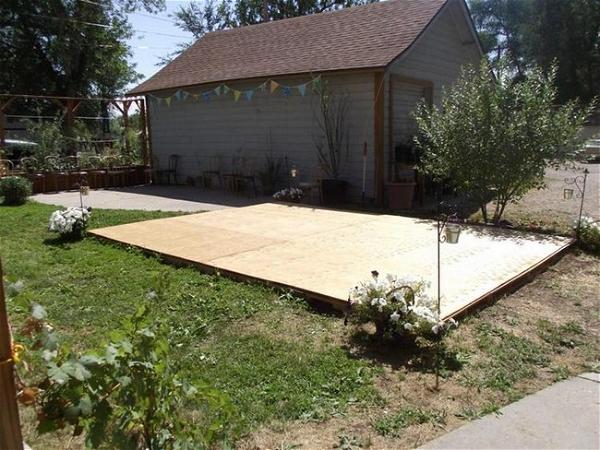 If you love to dance, having a dance floor at home is a must. Building your wooden dance floor can be tricky and challenging. Presenting to you this guide on how to build a dance floor made out of recycled pallets. The steps are simple and easy to follow even by anyone who has no prior experience in carpentry or woodwork. You can get many benefits from building this yourself, such as saving money, but above all, it allows you to customize the design according to your needs.
How To Build A Dance Floor
Build a dance floor with confidence by following the steps. The first thing to do is build a base assembly for the floor. A good foundation is going to make sure that your floor is stable, making it harder for people to trip on it. After you have put together the frame, lay down plywood and then apply a good bonding enhancer. Ensure that the tiles stick well and stay in place for years of dancing fun!
DIY Dance Floor Idea
DIY Dance Floor Idea is a perfect way to save money and have fun simultaneously. The sprung dance floor is made from the raised subfloor, sprung mat, and ordinary mat for this video. The most challenging part of this project is to make sure you leave enough space between the spring and glue it down with solid glue because if you don't, it will not be able to hold any weight. After all, is done, you will have yourself a fantastic dance floor that can resist even the most potent dancers.
DIY Floating Dance Floor
Do you have a dance party coming up? Or maybe you are throwing a housewarming party; then this DIY floating dance floor is just what you need to make your party more entertaining. To build this floating dance floor, you first need to lay a bare concrete floor into square feet. After this, cut pool noodles into thick discs and glue them to every square foot corner. Cover the pool noodles disc with plywood and lay Marley on it. This way, you will end up with a floating dance floor!
How To Build A Dance Floor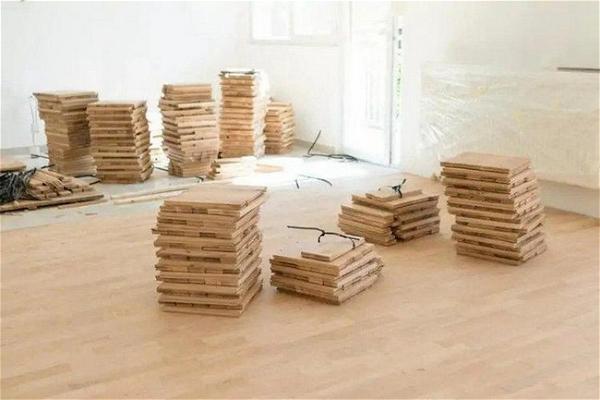 The dance floor is the core of any studio. It's a place where you can showcase all your hard work. You will be surprised at how easy it is to build a dance floor. It doesn't take much money, knowledge, or skill. All you have to have is the ability to follow instructions and some essential tools. This guide has taken all of the guesswork out of it for you. It is time for you to choose the floor that fits your needs and get started building it today!
DIY Individual Tap Dance Floor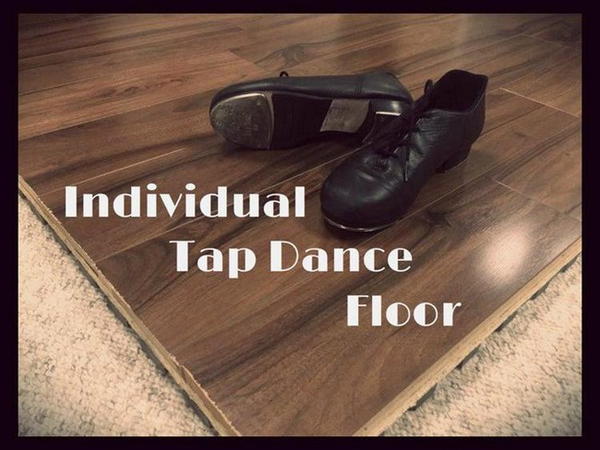 Do you need a dance floor that can bounce, limit fatigue, and limit injury rate? This individual tap dance floor is good for you. It is very simple and cheap to make, with materials that are easy to find in hardware stores and home improvement stores. You will need a saw to cut down the sheathing into a flat surface and hammer as many nails as possible into the sheathing to create ridges that will make it easy to do tap-dancing movements without slipping off (this will take time). Then apply nails onto the ridges you started using your hammer (let dry overnight before using), then smooth over the joints using woodworking glue or a paste made from jointing sand.
DIY Pallet Dance Floor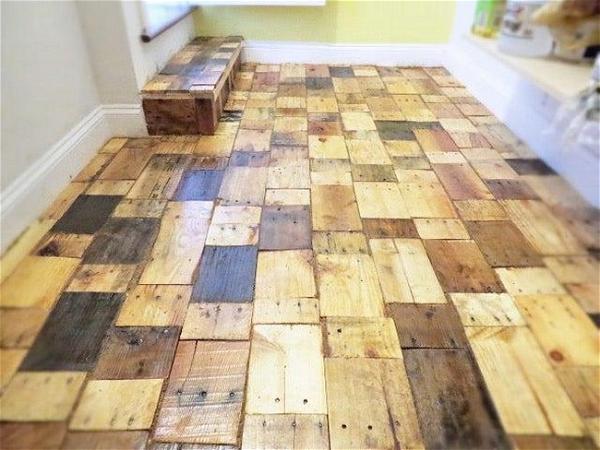 You need to build a base from some scrap wood to do this project. This base should be sturdy enough to place the pallets on top of it. Using some glue, fix the wooden blocks in the pattern of a pallet.  After laying the blocks and everything is intact, the next thing is to grout. This is done by mixing some sawdust, gloss oil-based polyurethane, and mineral spirit; all these three ingredients should mixe well until they form a thick paste, which will apply on top of each block by using a paintbrush or sponge brush (it's better if you use sponge brushes).
How To Build A Dance Floor On Grass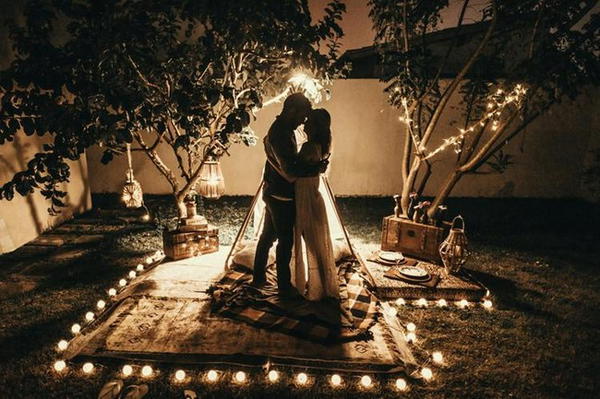 You can easily build a dance floor on the grass, right in your backyard. Keep in mind that this is perfect for parties and events where people need to have both space and comfort while they party. The first thing you do is to prepare the grass. Ensure no weeds or other unwanted objects are in your area before laying down the flooring. You should also check if the ground you are using is even as it takes away from aesthetic beauty once set up.
DIY Pool Noodle Dance Floor
Try using pool noodles if you're heading to a pool party or barbeque and need a dance floor. Make sure you use a jig to cut equal-sized discs out of the pool noodles. Glue discs of a pool noodle to the back of plywood sheets and lay them on the floor. The weight of your dancing guests will keep the noodles in place and provide a cushion for their feet when hitting the floor. It's a budget-friendly way to add some splash and fun to your home, and it's also an excellent project for kids.
How To Make A Pixel Dance Floor At Home
This is one of the easiest projects you will ever run across. You just need to invest in a few pieces of wood, some paint, and a little bit of time to build your pixel dance floor. The result will be a masterpiece that will envy all your friends. So what are you waiting for? Watch this video now to learn how to make a pixel dance floor at home.
DIY Tap Dance Floor
Prepare the plywood and cut the board into the size of your choice. The floor should be even more significant if you have more flexibility and space. Use a box cutter to make an even surface on both sides of each edge so that the rubber can stick to it. Place the rubber mat squares on top of each other and glue them together using a special tap shoe glue so that they won't turn when dancers are dancing on them. Cover all edges with sandpaper so that it will not harm dancers' feet when they are practicing their dance moves
How To Make DIY Tap Dance Board
DIY tap dance floor makes it possible for you to practice your favorite dance independently without having to purchase a complete set. You can easily make the board from any regular wood that you can find and then cut it into boards using a saw. After that, glue a spare foam mat on top of it and let it dry up for some time. You will be able to use this DIY Tap Dance Board to practice choreography in your own way and at any location you want.