Stamps are a popular way of decorating paper, textiles, and almost any other material, they are pretty helpful when you want to make your personal documents look more professional. However, it can be quite expensive to customize one for your business or home use.DIY stamps are easy to make and safe for your kids to join in making. The best part of a DIY stamp is that you can create it with little or no effort. There are also many different things that you can use as a DIY stamp including wax seals, ink pads, and even buttons.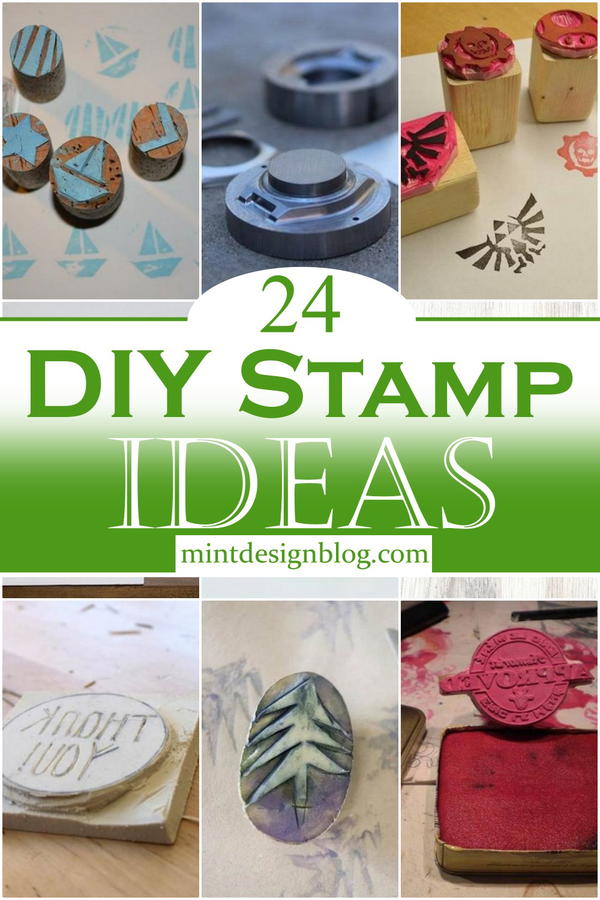 A DIY stamp is a simple yet creative way of decorating an object or a surface. You can make stamps out of almost anything that has a flat surface and lends itself to the design or shape you want to make. A great thing about making your own stamp is that it is not only fun and interesting, but it allows for creativity in terms of design. If you are interested in creating your own stamp, below you will find a list of 24 DIY stamp ideas that you can make even in-home for yourself or the kids using various kinds of materials and tools.
DIY stamps that you can make at home for yourself or your kids, make them from various materials and tools, and use them for different purposes.
How To Stamp Without Stamps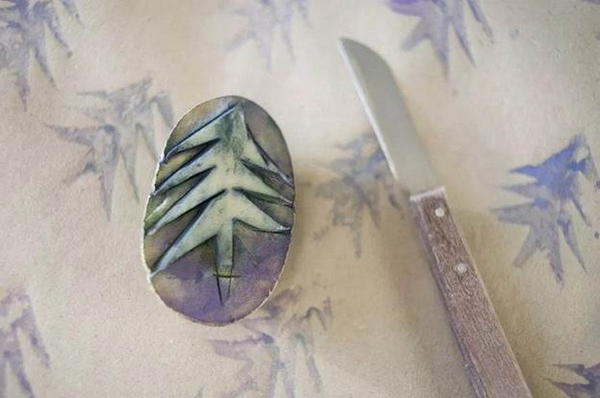 It's possible to make your own stamp without using stamps! So, if you don't want to waste money on stamps, then this might be something for you. If you're planning on making your own stamp, then here are some ideas: get creative with everyday materials such as bubble wrap, cardboard inner foam, a roll of paper, and some more things. Here's a fun project that allows you to make stamps without using stamps! You will be like to creating this because it gives your boring papers a little bit of style.
How To Carve A DIY Rubber Stamp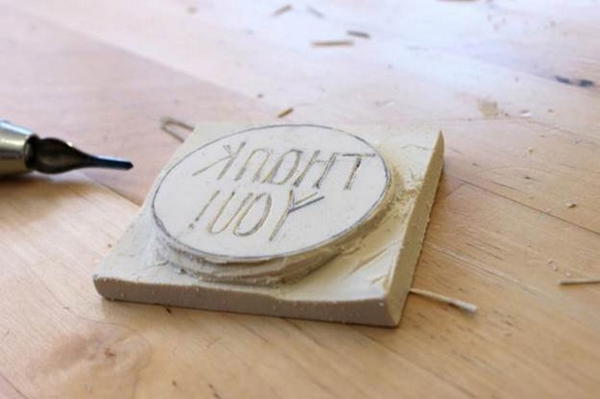 You can make your own DIY rubber stamp with a few simple tools, all you need for this project is a carving rubber, any design you want on your stamp (hand lettering works great!), a pen or pencil, and an ink pad. After you're done, you can use it on your crafting to add a personal touch. One of the best parts about making your own stamp is that you can customize it however you like. you can go through this guide to know the basic tools you need to start carving your own designs.
DIY Rubber Stamps From Erasers
The most basic of stamp-making materials is an eraser. They are affordable, readily available, and make for some of the easiest stamps to create. Eraser stamps can be used for all sorts of things, the possibilities are truly endless. This is a simple DIY project that can be done in a short amount of time, the best part about it is that an eraser from the dollar store is all you need to get started! This video shows the step-by-step instructions for creating a rubber stamp out of an eraser. Includes details on needed materials and supplies.
DIY Homemade Stamp
You can make a stamp for creating whatever you need at home, school, and even office, this project turns a sponge into a stamp. Homemade stamps are inexpensive because all you need to do is create the design and press it onto paper Making a custom stamp like the ones available in the market nowadays is relatively very easy. It's simple and easy to create. If this sounds like you, check out this video to learn how to make a stamp using ordinary household materials.
DIY Cork Stamps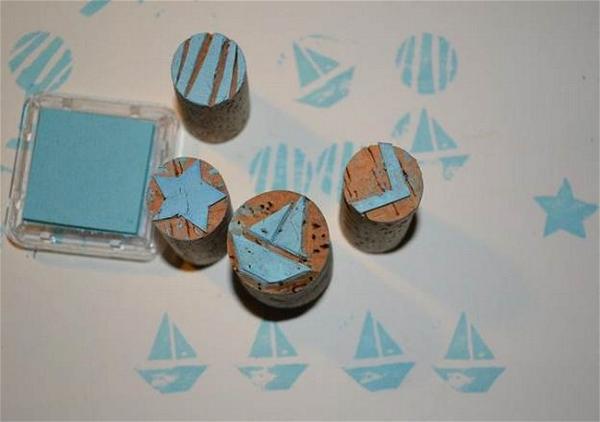 The cork DIY stamp is made with the use of a wine cork, which when cut to the appropriate size, creates a simple yet detailed stamp, these stamps are a great way to make your own personal logo for your books and papers. They also make great gifts for friends and family members. Cork can be purchased in wine and liquor stores, while a cork cutter is available in any home improvement store. With this DIY you are sure to create your own unique stamps. These stamps are more eco-friendly as no paper is wasted.
DIY Rubber Stamps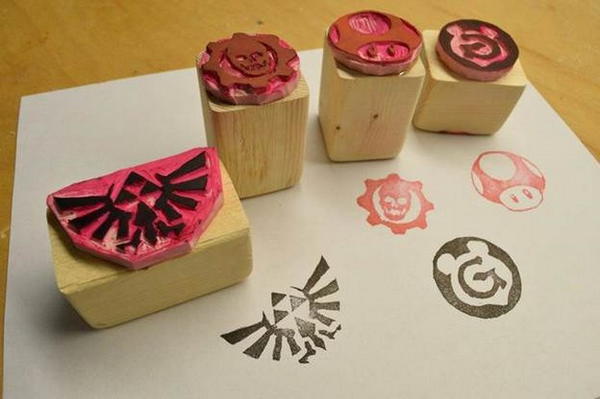 Thinking of a gift that you can give or make with your own hands? Making a rubber stamp out of your favourite logo or symbol can be very exciting. In making a rubber stamp your first step is to select a favourite symbol or logo to use as a stamp. The essential tools for this project are a speedy carving the block, a linoleum cutter, and carving tools. You'll also need an epoxy, marker, or paintbrush to prepare the surface and a stamp handle. This guide will walk through you the complete step-by-step instruction and steps involved in this DIY project.
How To Make A Steel Stamp
You can make your own steel stamps in just 30 minutes with the right tools and a few materials. The recommendation is the use of high carbon steel to create your stamp. The process is easy and you'll be stamping designs into lots of things! Steel stamps have been used mostly for industrial purposes. It is strong enough to stamp in a variety of materials that including steel, iron, brass and bronze. This video tutorial shows, how To Make A Steel Stamp and provides step-by-step guidance for the making of professional steel stamps.
Eraser Stamp DIY
A DIY Eraser Stamp is easy to make and fun to play with. You can draw or design a pattern or object on any type of paper and then transfer it to the eraser. You can create stamps on any kind of foam, but it is best to use double-sided tape to keep everything in place. Eraser stamps are a simple yet unique way to make a design on your foam. This easy to follow tutorial will show you how to make your own eraser stamp for your projects.
How To Make A Stamp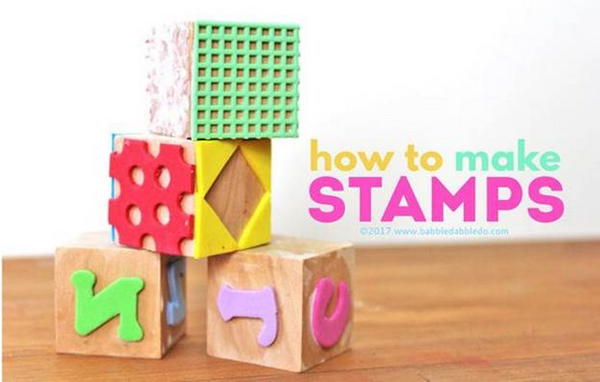 Making stamps can not be difficult if you have the right materials and nice instructions, this can be very rewarding and helpful for those who take interest in artwork. Stamps are used for various things such as postage, signatures, and much more. Many people who are interested in writing letters or cards enjoy using stamps as a form of personalizing their letters. Follow this complete guide to assembling the letter stamps so you can make an easy DIY gift.
DIY Stamp | No Carving Required
This DIY stamp is so easy to make and is produced without any difficulty, you could make dozens of them in all shapes and sizes lying around, you just need the right tools. Make custom stamps for your work or play. . Nothing is better than customizing your own stamp and using it to make original drawings, decorations, or crafts. It's a fun activity that anyone can do in less than 30 minutes. Watch this video tutorial to know about the required materials and follow-up steps.
DIY Custom Rubber Stamp
The DIY Custom Rubber Stamp is a great little project that lets you personalize your own stamp or take a blank one and use it to make custom stamped creations. It's simple, fun and cost-effective! there are several ways to make these stamps. You can use different materials for making this sticker, like petroleum jelly, silicone and cornstarch etc. Petroleum jelly is some of the ingredients that you can use in making the stamp pad. Make your own DIY Custom Rubber Stamp and always be unique.
How To Make A Stamp In 3 Ways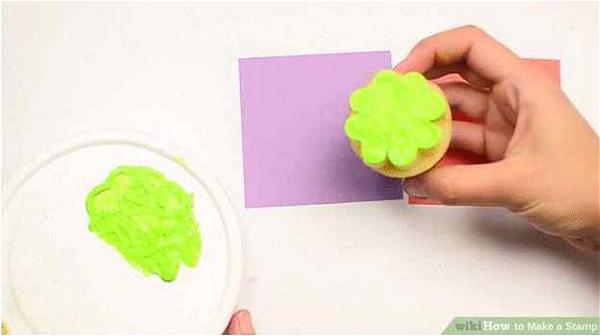 Making stamps at home is not difficult. There are many different ways of doing so and each is demonstrably easy to do. Often, a combination of habits may lead to the best stamp. Making this DIY project is fun and creating them yourself requires very little artistic talent  If you're planning to design your own stamp, you can go through this guide which demonstrates 3 of the most basic methods with pictures and diagrams!
How To Carve Your Stamps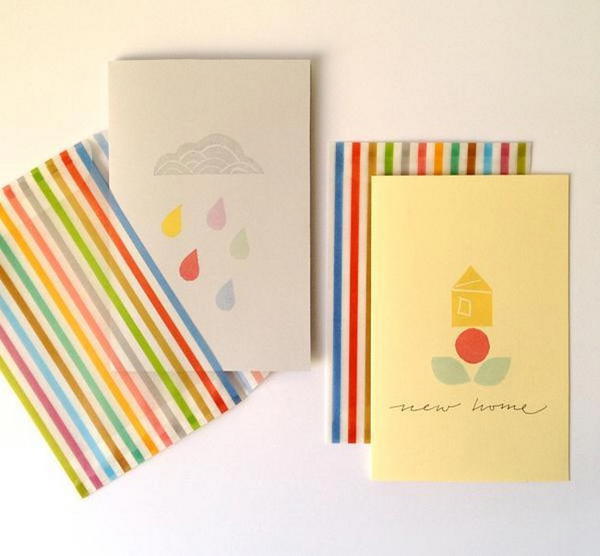 Creating stamps out of erasers is definitely a good way to make interesting and cute stamps. By creating your own this way, you get the opportunity to personalize your stamp by writing the name of your company or making other designs on it. This is a fun activity for children, as long as they are old enough around the age of 10 to hold a craft scalpel. Encourage them to be creative and use an eraser, this guide will walk through you the complete step-by-step instructions.
How To Make Words Stamps From Foam
This is an easy craft and it will give you a word stamp with your handwriting. You can also use other type size and fonts as well. Many would say that this is actually an exciting craft. To make a word stamp out of foam, you first need to draw your design on some paper. By the way, making a word stamp is very easy. You will get a good-looking stamp that you can use many times. Be as creative and elegant as you want. This is a fun process and all you need to do is follow the instructions in this guide.
DIY Stamps
Stamps are a great way to personalize your correspondence and make cards for friends. They are relatively simple to make but excellent in their ability to add that extra personal touch. These DIY stamps require little talent, just a steady hand, and some patience. The craft itself is pretty straightforward, however, it needs time, so patience is key! In order to make these stamps, you will need some variant materials including tracing paper, scalpel, eyeshadow palette, scissors, etc, and some other things. With these things in hand, you can get creative.
DIY Rubber Stamps
Creating your very own DIY rubber stamp is a cheap, fun, and easy project with limitless possibilities. It allows you to personalize and customize your planners, journals, notebooks or just about anything else you can think of. This is made up of an eraser and a clear file folder. It can be made with simple things that you already have at home or you can buy them cheap. This DIY is not difficult to make with just a few steps and makes your life easy at work and in school.
DIY Metal Stamping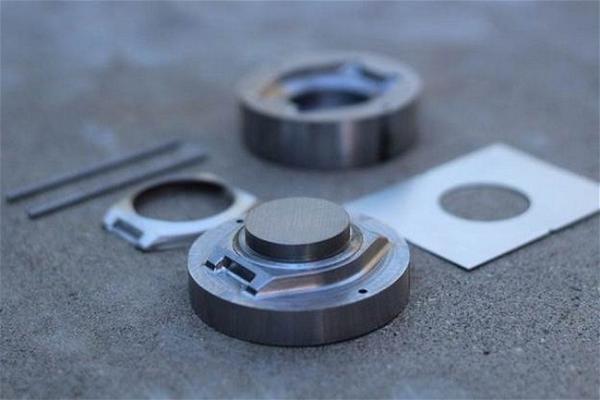 Making a DIY metal stamp can be very exciting especially if you are making it as a gift for somebody; or in doing it for your own collection. Before starting the project, you have to know what to make and at the same time, design the dies; because you cannot use 3D dies without a 3D model. These stamps can be used to achieve beautiful and amazing effects on surfaces of all shapes and sizes, such as wood, leather, foam, and more! In this video, you learned how to make your own DIY metal stamp
How To Make Pro Rubber Stamps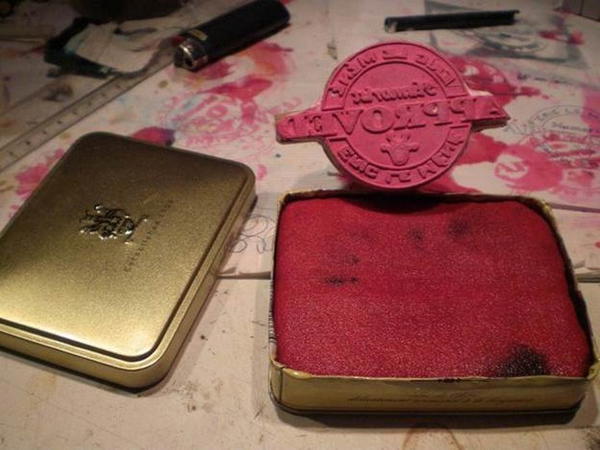 Making a rubber stamp is an enjoyable hobby that is actually very professional. Designing is a very crucial step in making a rubber stamp because designing this is the main factor that makes your rubber stamp look attractive and cheerful. For instance, if you want your rubber stamp to look professional the design must be simple and attractive which makes the sawdust process easier. This guide also shows how to make this DIY project easy and also engrave it on different materials.
Homemade Stamps For Kids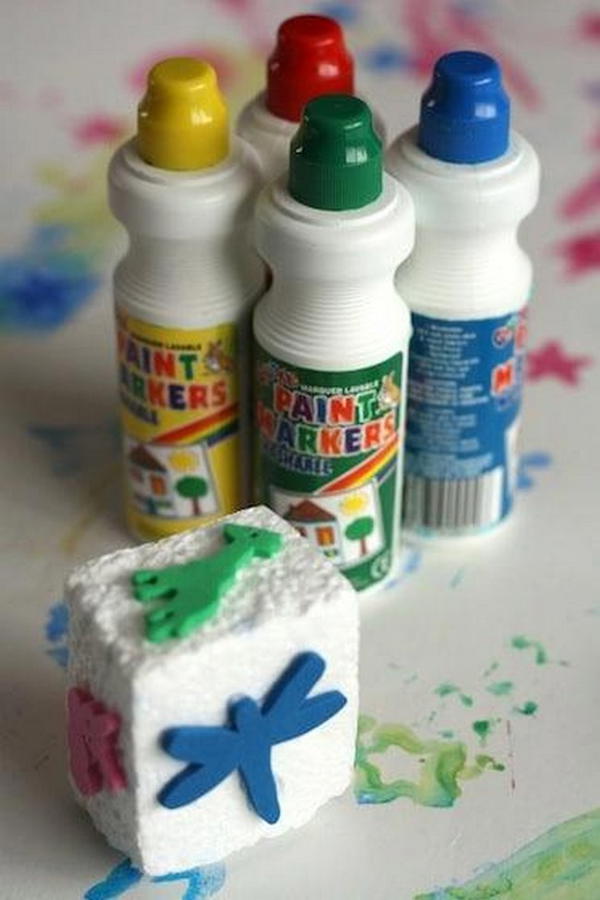 Making stamps is a very simple and fun craft, especially for kids. With your kids making their own stamps, they will respond quickly and enthusiastically when asked to use stamps for their writing projects. You can customize it by using pictures or logos of your kid's favourite characters instead of the foam shapes, a homemade stamp is a great craft project for kids. Especially if you make your own stamp from common household items! You can walk through this guide to follow the step-by-step instructions.
DIY Vintage Foam Stamps
DIY vintage foam stamp is a great project, especially if you want to make something different and useful. You can make your designs, images, or texts on the foam stamps. You can use it to decorate your stuff or give it out as gifts to your friends and loved ones. This can be really awesome to create for your personal use. You do not need to waste money each time you want to make beautiful crafts. Here is how you can do it yourself.
DIY Rubber Stamp Making
Making your own rubber stamp is not a hard job. You need some basic materials and tools to complete the work. There are some general steps that you should follow and these include printing, exposing and developing. The steps required for making a rubber stamp can be followed easily by all the beginners provided they have some knowledge of art and creativity. In this video tutorial, you will see the complete guideline and the follow-up steps.
DIY Silicone Stamp
It is not difficult to make a silicone stamp, and there are many benefits to it. The stamp can be personalized. There is no need to clean or store the stamp when you are finished using it. You can make several stamps for different occasions at the same time because they take little effort to make. This tutorial aims to teach how to make your own stamp with the use of silicone sealant. This stamp is made from scratch, and no previous skills are necessary.
Wax Seal Stamp DIY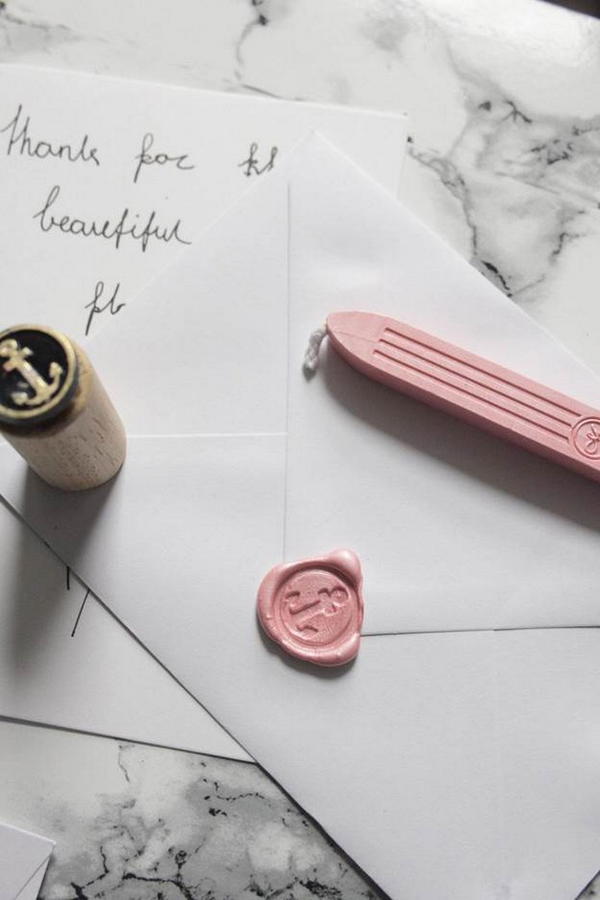 The wax seal stamp is something that is used to decorate letters, envelopes, packages, and more. Creating wax seals is a pretty easy process and can be used to make your letter seem more thoughtful, special, and loveable. Here you will see a really easy and creative way to make your own using some materials that are probably lying around the house right now. It's also a good idea for gifts for kids to add a special touch to their graduation announcements and even cards.
DIY Foam Stamps For Kids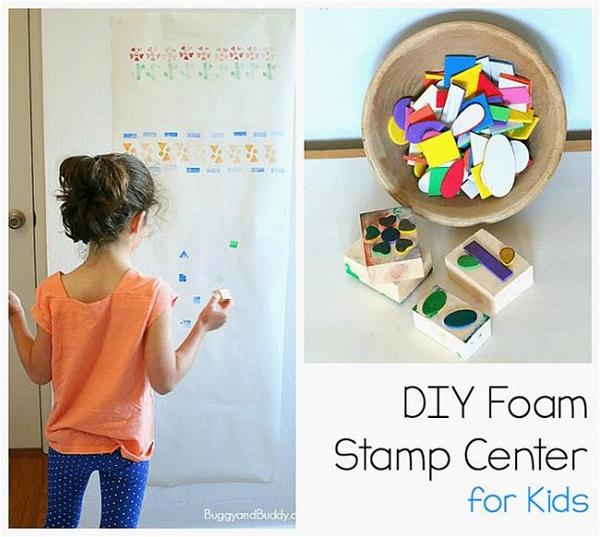 DIY Foam stamps are the easiest stamps to make and a great choice for young children. This is a very easy and funny craft activity for your kids to learn the process of art. You just need to stick the foam stickers into the wooden block and stamp them on paper; then your kids can draw whatever they like. It's so easy that even a child who is 4 years old can make it. And I believe the smile of your kids would be the most beautiful one than any excellent grade.