The witch hat is one of the best Halloween accessories you can wear to make your costume unique. It is also an excellent accessory for any Halloween party, costume balls, and events. The following blog post walks you through 21 DIY witch hat ideas that are fun to make with simple materials around the house. All you need are some materials available at your local craft store or online! You're ready to make your hat. All you have to do is see what catches your eye, from unique styles and shapes to accessible materials purchased at your local craft store; all you have to do is see what catches your eye!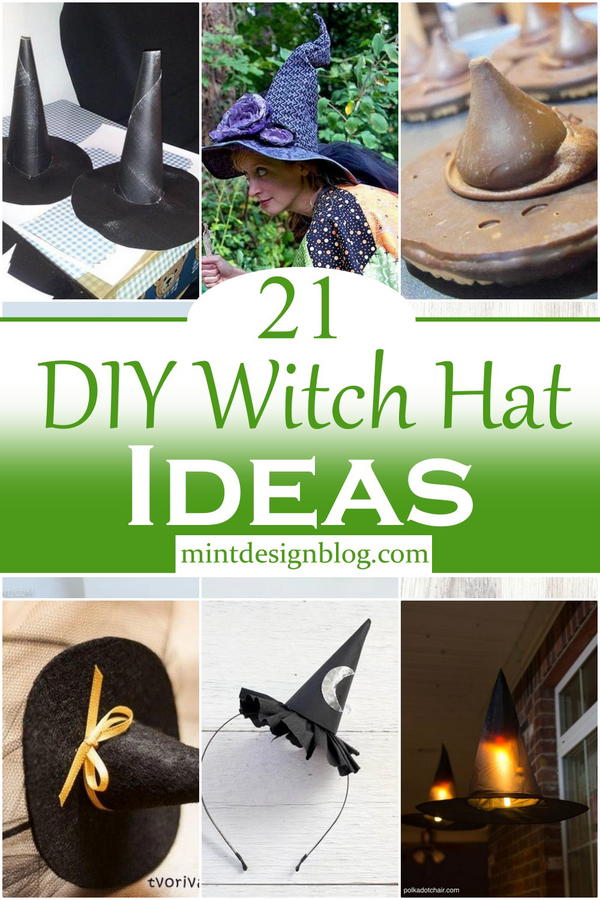 The witch hat looks like a dome that covers the head. To look like a real witch, you need a witch hat. If you are looking for some creative ideas for your Halloween costume this year, this blog post is for you. Here we have collected 21 DIY witch hat ideas that are fun to make with simple materials. This post shares some of the best DIY witch hat ideas that are fun and easy to make. There is something here for all skill levels and age groups, from simple to complex.
You Can See:
DIY Witch Hat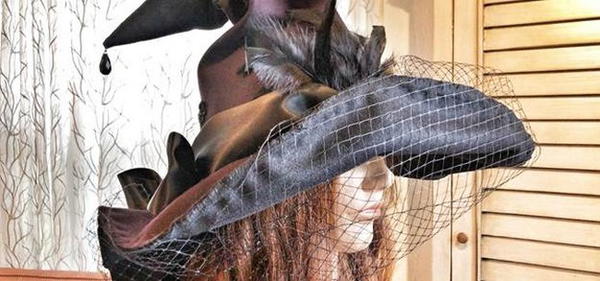 The DIY Witch Hat is a project that will help you make your own witch hat. According to witches, the hat makes or breaks a witch's look and feel. The features of this hat make it look great on your head, and people will be asking you where you bought it from. This DIY Witch Hat will guide you through creating a wearable, lacy, crescent-shaped hat from scratch. With this project, you can use any fabric that you like. No special tools or materials are required, making it ideal for beginners.
How To Make A Witch Hat
These easy DIY witch hat projects come in handy for the seasons. They are creative, simple, and fun to make. If you have kids, these projects can be done with their help. Making a witch hat can be an easy and great gift for both children and adults. You need to get cardboard, cut out the shape of a witch hat from it, paint it black and decorate it with what you like. Watch this video to learn more!
How To Make A Scary Witch Hat
When it comes to Halloween, witches are the most commonly dressed-up characters. And while most of us love dressing up as this mysterious character, some people still have a hard time completing the look. This is why create your own DIY witch hat that is very easy to make and looks creepy! This step-by-step instruction video starts with a frightening witch hat with trim materials and time.
DIY Witch Hat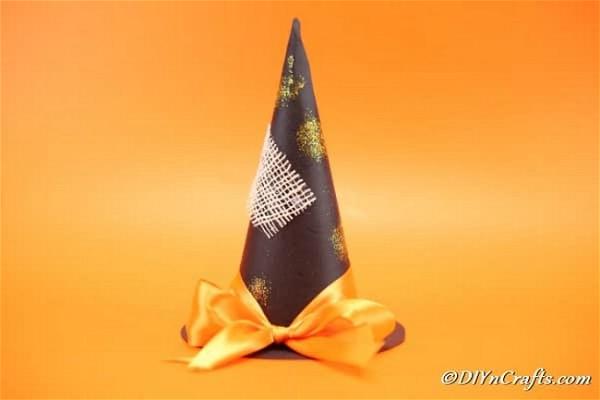 This DIY witch hat is an easy project that you can do with your kids. The whole family will love it. It is not just for Halloween; you can use this hat at any party and make it extra fun. This is a DIY witch hat. It's not that scary but is a perfect touch to your Halloween costume. The ribbon on the bottom gives it a stunning look. Making process of this DIY hat for Witch is easy to follow, even if you are not familiar with sewing. If you have all the tools handy, you can be done in no time!
DIY Dead Roses Witch Hat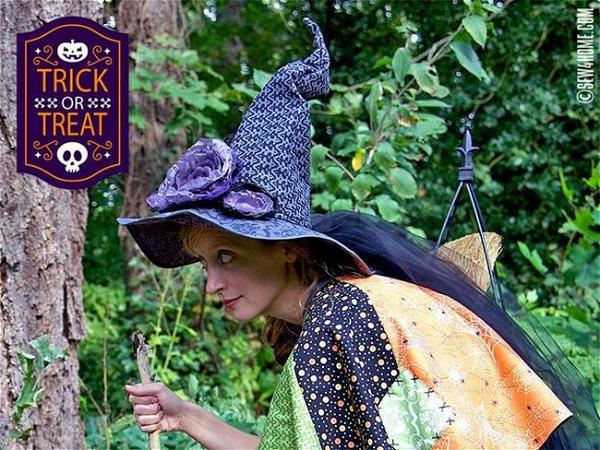 Have fun with this DIY Witch Hat. Choose the roses of your choice and make a unique hat to top your Halloween costume this year. It's an excellent project for beginners because it is easy to follow. You will need a lot of materials for this project, but the result is well worth it – your friends and family will love it! The instructions guide you through making this fabulous Halloween costume accessory with step-by-step photos at every step.
Gandalf's Hat DIY
If you are a Lord of the rings fan and need a hat for Halloween, this DIY guide will show you how to make the iconic Gandalf hat. The video tutorial illustrates all the steps required to complete the process, including measuring your head and drawing and cutting out a cone on a black poster board. It is an easy process if you have some basic knowledge of sewing. Watch this video to learn more!
How To Make A Witch Hat With Paper
This DIY witch hat project that you can make from the comfort of your home using materials and tools that can easily be gotten. The project is a safe one that you can DIY with your kids. This DIY project is also a great party activity for kids. This witch hat project can be done in just a few minutes with a few materials and tools. If you're looking for a fun Halloween activity, the kids will surely enjoy making this DIY witch hat with paper. This video will walk through your complete process.
DIY $2 Witch Hat
Witch hats are great Halloween costumes and accessories, but they can be expensive if you buy them from other sources. A good alternative would be to make your own at home, which will cost you less money. This DIY Witch Hat is easy to make, but it also looks more impressive than the conventional ones. To make this fabulous hat, you will need to use a few tools like scissors, a headband, a poster board, and other essential items.
How To Make A Witch Hat With Fabric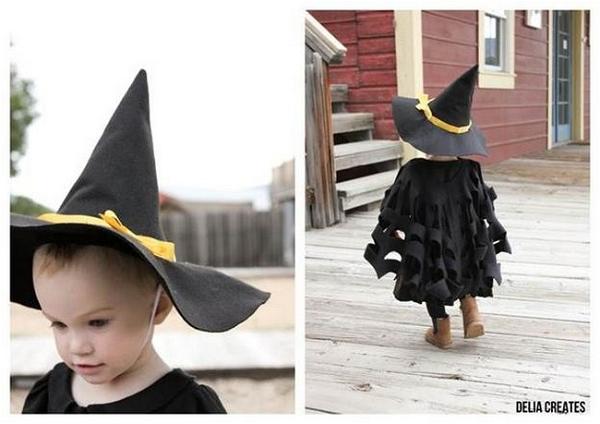 This hat is so easy to make and what's best is that it doesn't involve any sewing machine. Just cut the fabric into a nice triangle, turn the edges and tie them with some ribbon or elastic. You can start from any color of the material you want, but black is best. And then choose any design you like for the hat. All you need is some basic sewing skills and a little time, and you can make an adorable accessory for your little one to wear this Halloween season. This guide shows you the complete procedure.
DIY Witch Hat Decoration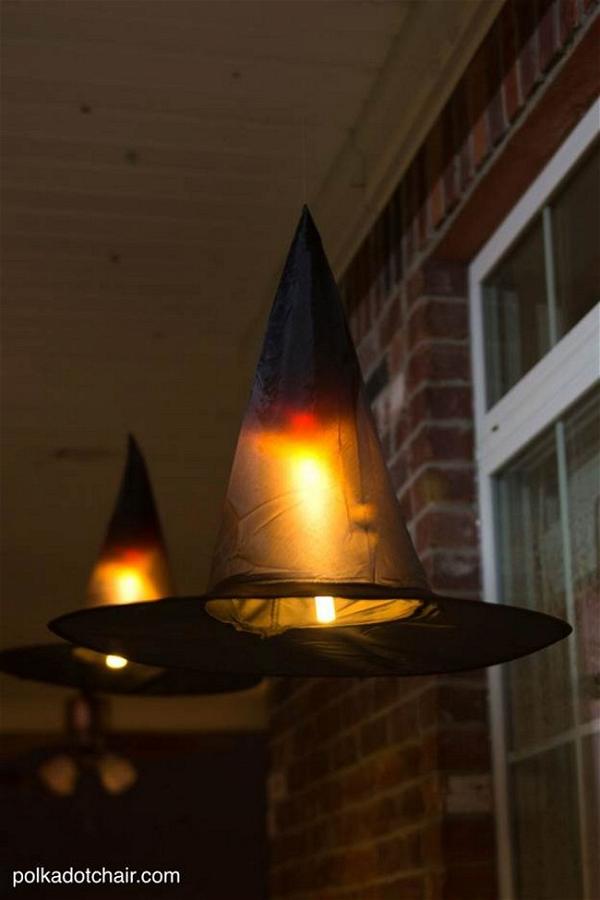 This is an exciting project if you plan to decorate your home with Halloween-themed items. This DIY floating witch hat is easy to make, fun to assemble, and inexpensive. It makes a great addition to your Halloween decorations. This DIY Witch Hat Decoration is the perfect way to add spooky fun to your holiday decor. Use it as a centerpiece for your dinner table, on your vanity, or hang it from a tree in your yard!
How To Make A Witch's Hat
This project is ideal if you want to make a Halloween hat this year or any other party or fancy dress occasion. You can create lots of witches' hats with the help of this tutorial. You can use many colours to dye the black cardboard; making this hat can be straightforward and fun. You don't need to spend too much time on it as you can follow the instructions in this video and makeup up three or five different ones in no time. You will need some black cardboard, a yellow or gold card, and some tools.
How To Make A Witch Hat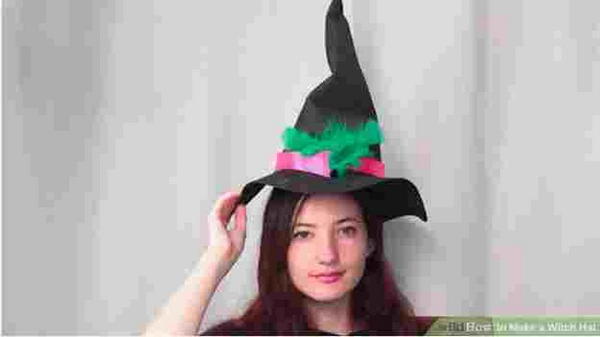 How to make a witch hat is the first step in creating an excellent costume for Halloween or any other time. You only need a few inexpensive materials and some basic sewing skills. With the right supplies, you can custom fit your hat to your head and make it as elaborate or simple as possible. Making this isn't as difficult as it may seem. In this guide, the making process starts with creating the cone and then making the hat brim. The final step involves decorating the hats to your taste.
DIY Edible Witch Hat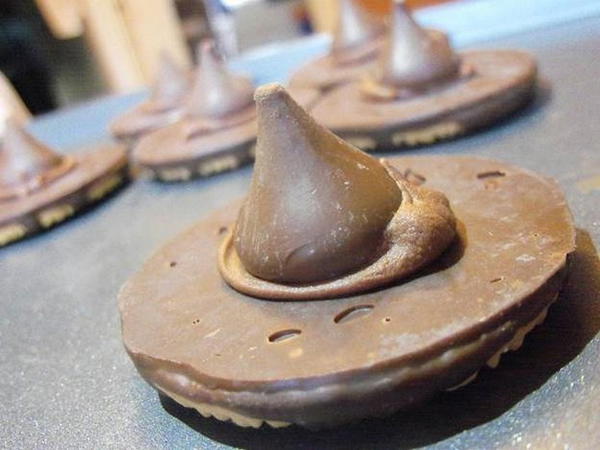 Don't you love Halloween? Have fun with a new recipe! This is an edible witch hat you can try to make for Halloween. Don't be afraid to make adjustments as you go along to suit your taste. It is so easy to follow. You will complete this edible witch hat year after year alongside your witch hat. Make this fun and delicious, edible Witch Hat dessert to accompany your witch hat. The recipe is easily scalable and can be adjusted. Try it out, and let us know how it goes!
DIY Cheap Witch Hat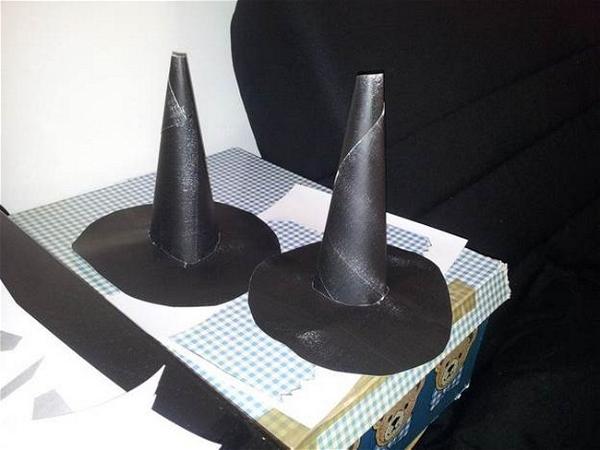 This is a super easy DIY witch hat that you can make yourself, and it won't cost you much to do so. Its colour is perfect for this project because witches' hats are always black. This is a cheap project, but it would be something that looks amazing on anyone who wears it. While you could buy a witch hat, it will cost you the same amount to make it. Let's face it; witches' hats are always black, and you are more than likely to find one that fits your budget.
DIY Mini Witch Hat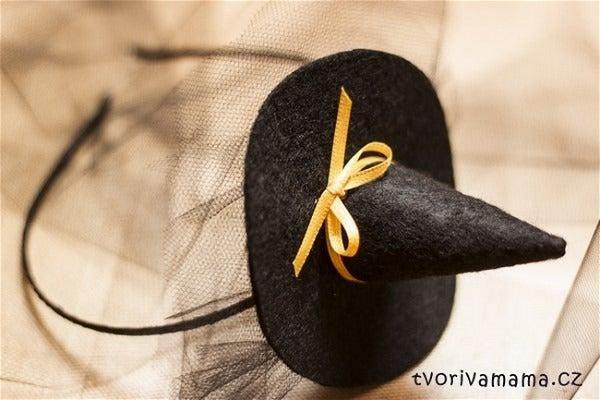 Wearing this DIY Witch Hat is an excellent idea as it could be used at all kinds of parties or get-togethers, either at home or elsewhere. You don't have to be a professional seamstress to complete this DIY project. The instructions are easy to follow and understand, even if you're an amateur sewer. There are no hard and fast rules, but it's better to make the edges of the brim a bit sharp so that it can resemble the real thing.
DIY Witch Hat Headband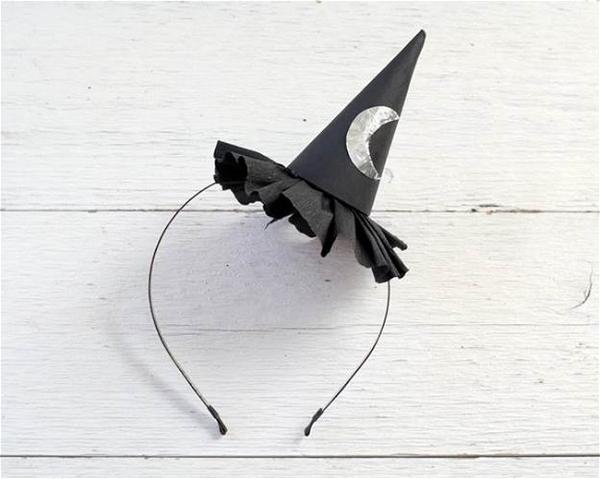 If you like to dress up, this DIY Witch Hat Headband will add the perfect touch of Halloween to your costume. This craft allows for a little artistic freedom, but it takes some time and practice to get the look right. This Witch Hat Headband is an excellent project for Halloween or anytime you want to wear a fun, stylish hat. You'll need a paintbrush, black craft paint, black crepe paper, scissors, foil, etc.
How To Make Felt Witch Hat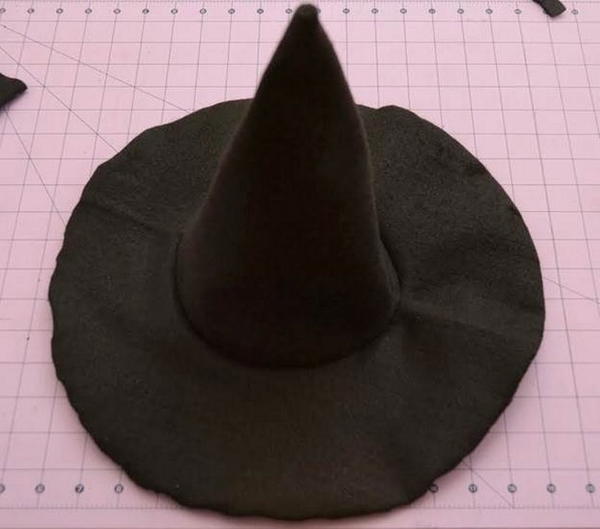 This article will show you how to make a witch hat using felt. Of course, you can use any other fabric or material. It will teach you how to draw and cut out your pattern. After that, sew the pieces together and finish a final decoration. In this tutorial, you will learn how to make a witch hat using felt. You may need to draw many lines and circles to come out correctly. This is not an easy project, but you can make a very cool looking hat with enough time and effort. Be sure to measure the head of who will wear it to fit correctly."
DIY Witch Hat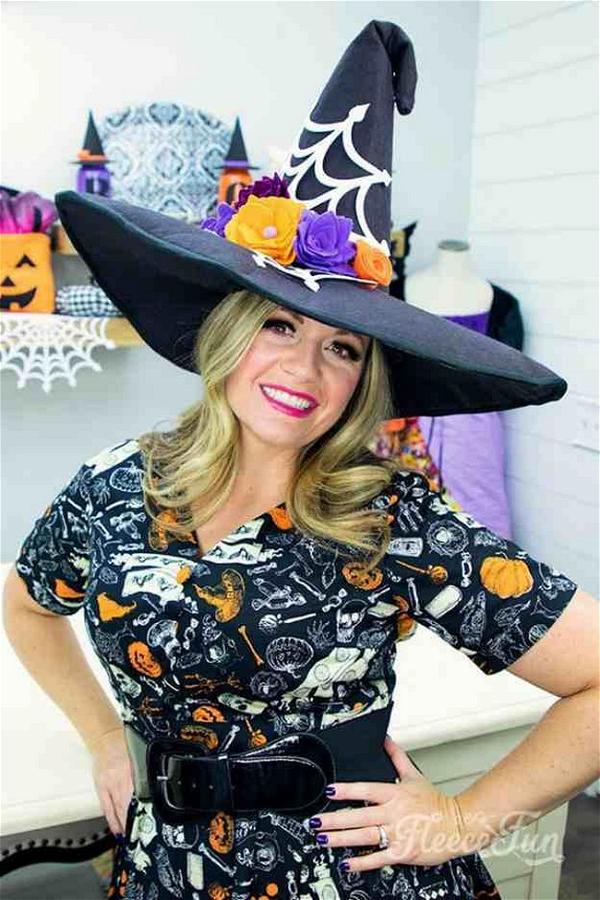 This DIY witch hat provides an easy guide for creating your colourful hat. The tutorial includes a free pattern as well as step by step instructions on how to make it. It is a fun project that would be great for kids. This DIY project is an easy way to make a woman's witch hat. The creator used colours and textures, some roses and a faux spider web, to create an adorable hat that would look great for any costume.
DIY No-Sew Witch Hat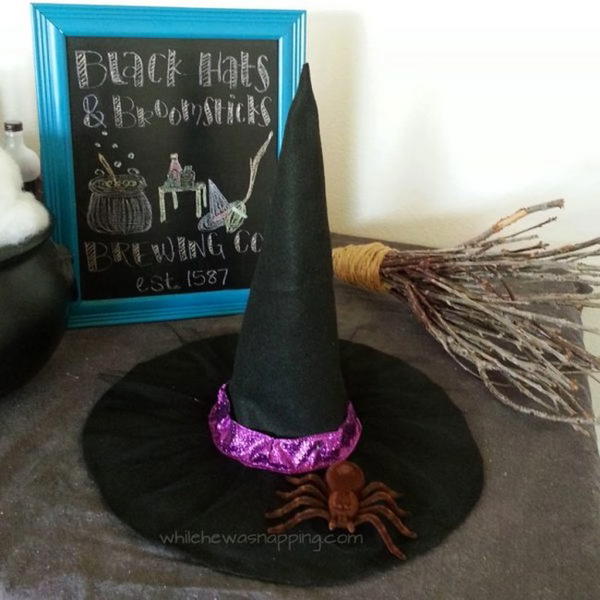 Let your imagination explore by making the DIY Witch Hat. It's a fun craft for all ages and a great addition to your Halloween décor, or wear it on your head dressed up as a witch for cosplay. The spider on the hat gives it a scary look. Make an easy no-sew diy witch hat out of felt and a spider. Use this Halloween decor as a party favour, or wear it on your head dressed up as a witch. Either way, you are sure to get a few comments.
DIY Witch Hat For Dog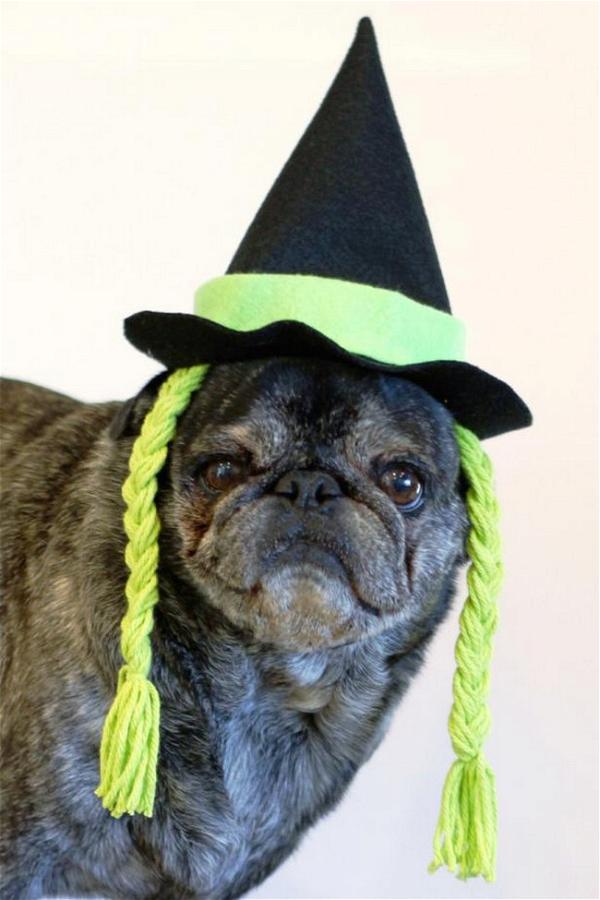 If your dog is a bit moody and you want to dress him up in costume, this Halloween Witch Hat is perfect. First, cut out a large circle from a black piece of felt or fabric, then glue ribbon onto the hat. Then, use black Sharpie to draw designs on the cap, like the triangle designs on the brim and the stars around it. Let it dry completely before putting it on your furry friend's head!