Whether you're looking for gifts or want to have some wonderful new treasures in your home, you'll find plenty of Broken Glass Art ideas here. You'll learn to turn unwanted, broken china into gorgeous art pieces for your home and garden. This collection features step-by-step photos, suggestions for making seasonal décor, and ideas for how to use your broken glass in small projects like vases, candle holders, planters, decoupage accents, and even mosaic birdbaths. The possibilities are endless with enough determination and imagination to take something ordinary and make it extraordinary. I've found all kinds of things that can be made from old broken china, including table centerpieces, wind chimes, candle holders, jewelry, candles, picture frames, and mosaics. It's amazing how versatile this kind of "trash" can be.
Broken Glass Art: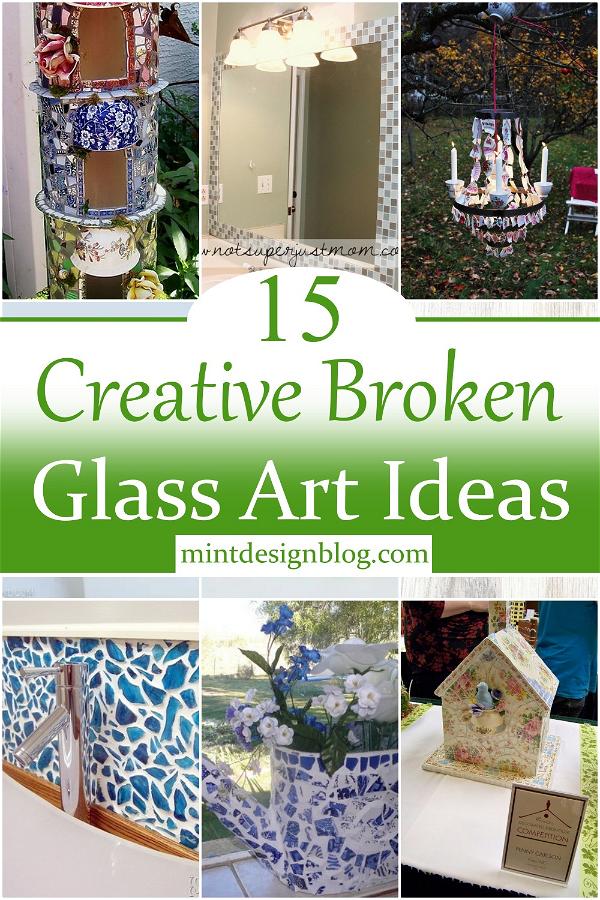 Old broken china is no longer trash but treasures to be re-imagined as art. Here we come with the art made of broken glass to flourish your sense of creativity with some impressive and unique decoration ideas. These gorgeous broken glass art pieces are decorative home accents, made from vintage china that has been repurposed into something completely new! All these unique DIY broken glass ideas will be stunning to make trending decorative additions to your home décor; you can follow our list to get amazing ideas in this regard; plus some precautions to follow are:
Keep children away while dealing with the broken glass to prevent their hands from getting hurt.
Use high-quality and easy-to-dry glue for these broken glass art ideas or better and more reliable outcomes.
DIY China Mosaic Backsplash: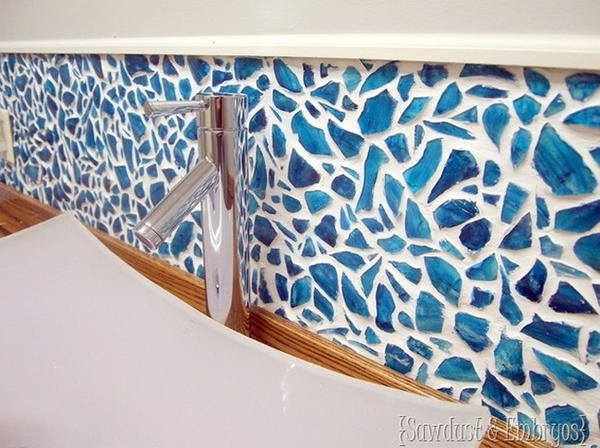 DIY Garden Mosaic Stepping Stones: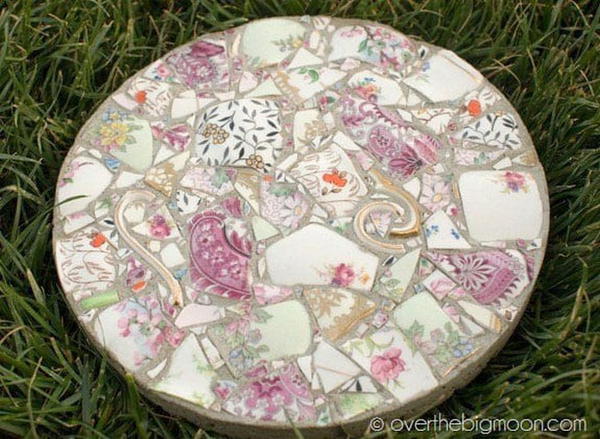 Step into your garden with our DIY Garden Mosaic Stepping Stones. These concrete stepping stones are easy to make and will bring a sense of vibrant color to your garden or yard. Not only does it provide safety and comfort when traversing your garden, but it can also bring life and character to your space. There is no better choice for outdoor use with its long-lasting durability and versatility. Their size is perfectly suited to most home gardens, patios, or walkways. The glass mosaic gives these stepping stones an elegant look that will accentuate most spaces.
DIY Mosaic Birdhouse From Broken China: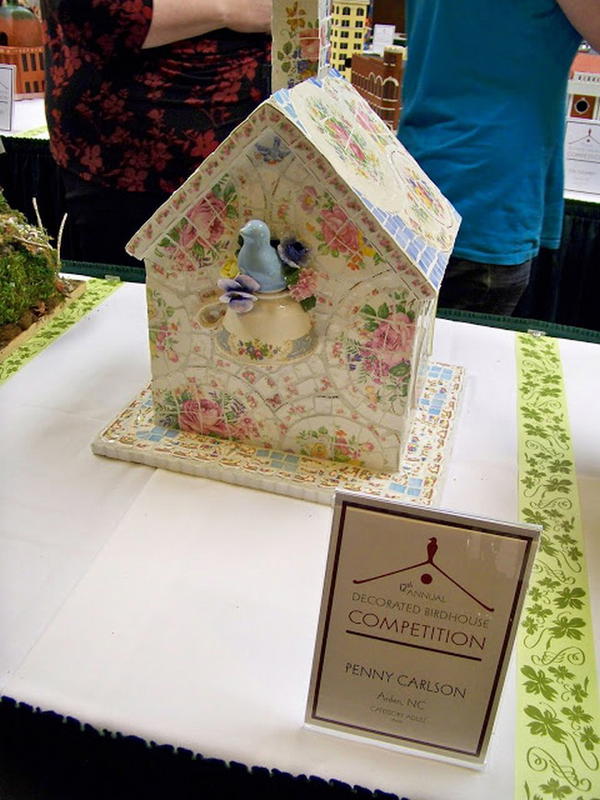 DIY Mosaic Garden Rocks From Broken Glass: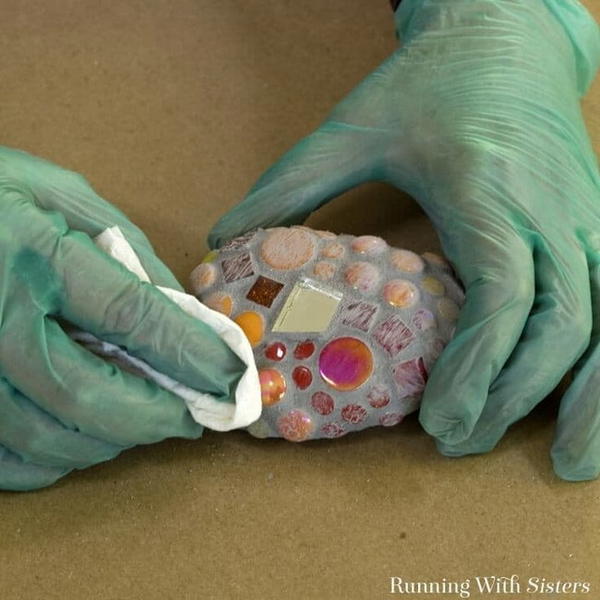 These DIY Mosaic Garden Rocks From Broken Glass are so cool! You probably already have everything on hand. It's amazing how beautiful they turn out, right? If you have tile, grout, and some time - you can give them a try. It's easy, cheap and fun! It will only take you about 15 min per square foot to complete! Watch the process below or click on the link to see the instructions for different types of stones here. It can be used as a decorative piece for home or endless possibilities with this superb DIY project.
DIY Mosaic Memory Photo Frames: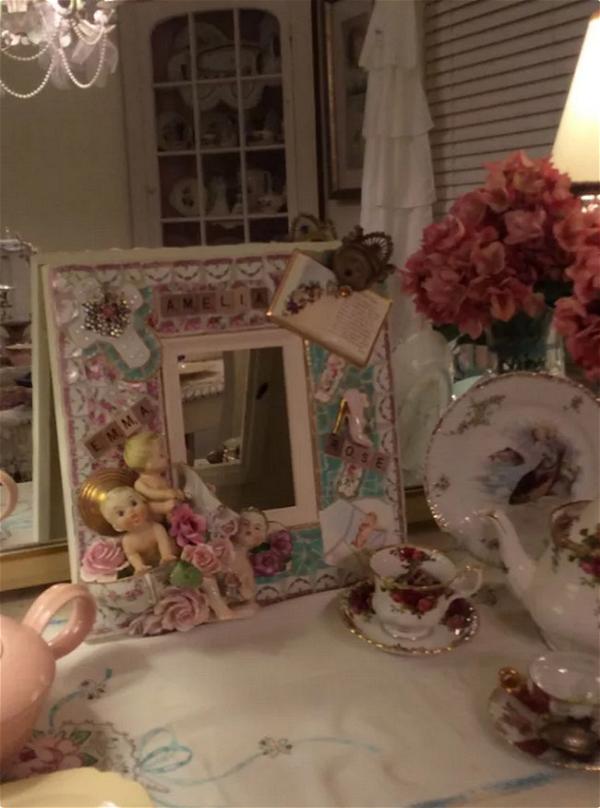 Broken China Fairy House: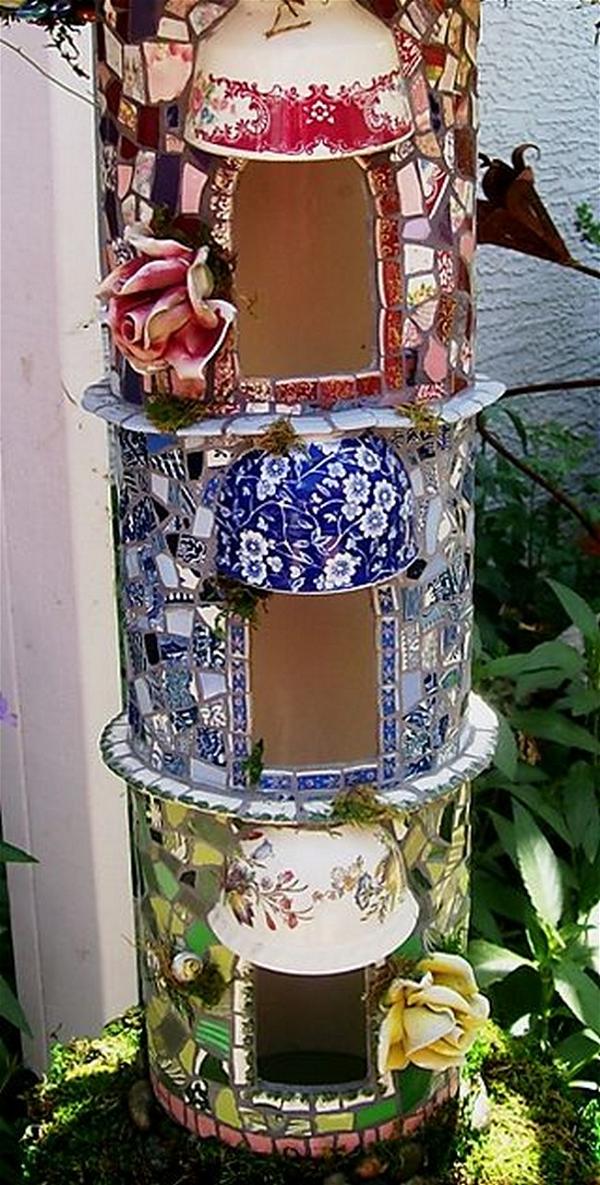 Broken Glass Embellished Mirror: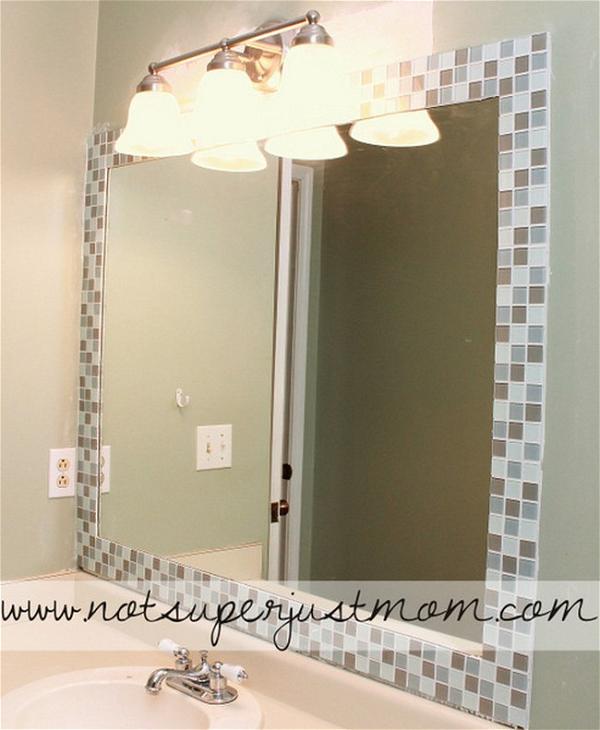 DIY Backyard Chandelier: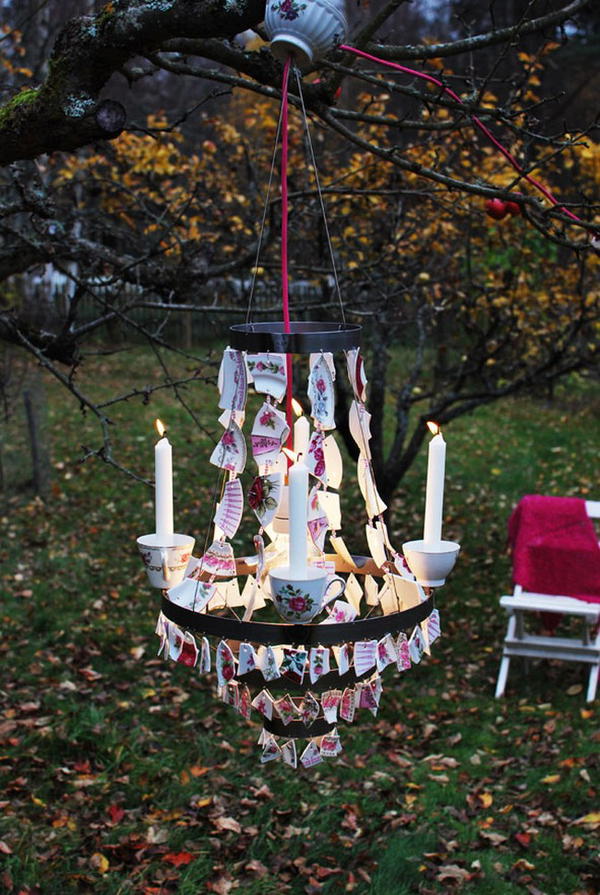 DIY Mosaic Watering Can: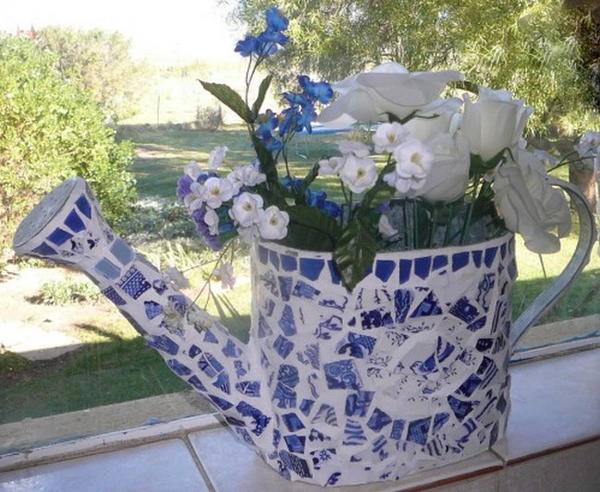 DIY Mosaics From Broken China: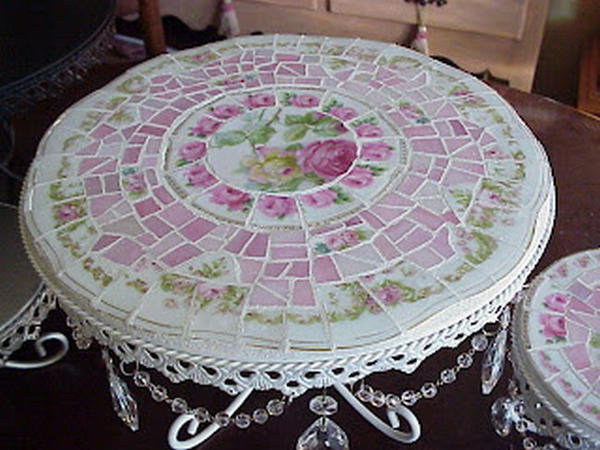 Although the "shabby chic" style inspired this table, it can also be used to create an intriguing modern mosaic on any table. It's made of chipped china and glass glued and grouted to the top of a wooden tabletop. We used flat plates because it worked well with the curvature of our oak table, but you could use whatever kind of vessels you'd like: oval platters, drinking glasses, vases, wine, and liquor decanters—anything that has a flat bottom for gluing. Once you have your mosaic table, take proper care of it. The surface should be cleaned using a soft cloth to remove the grout that may have fallen into it. Then you can polish your mosaic with furniture polish or olive oil.
Easy DIY Glass Fridge Magnets: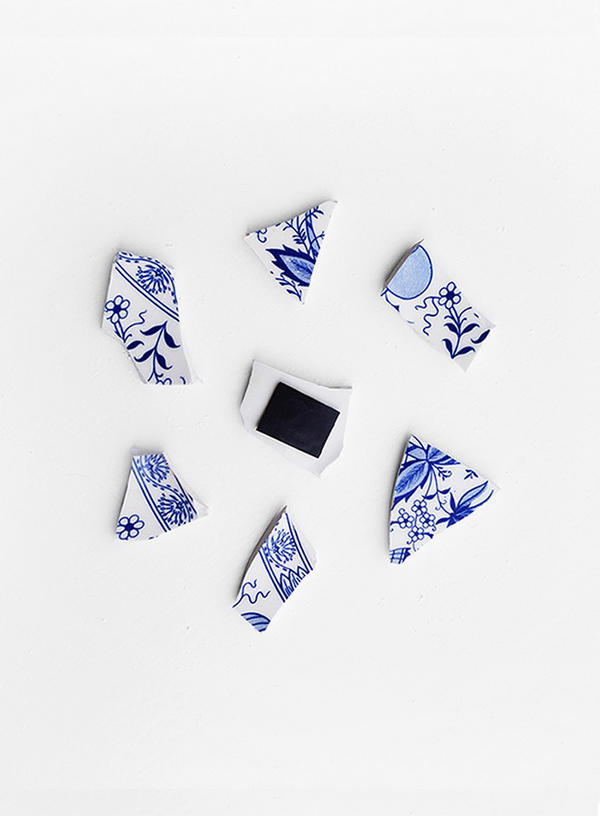 If you have an antique plate collection at home, the pieces may be very delicate, and even a small drop can make them crack or chip. To retain your collection in a safe place, you can convert your priceless plates into fridge magnets. To get started, purchase magnet sheets from arts and crafts stores which cost not more than $2. Then glue the pieces onto the back of the plate and stick them onto the fridge for decoration purposes. The possibilities are pretty much endless, so let your imagination guide you when choosing the magnet pieces. It is even better if these pieces hold some sentimental value for you!
Repurposed China Tabletop: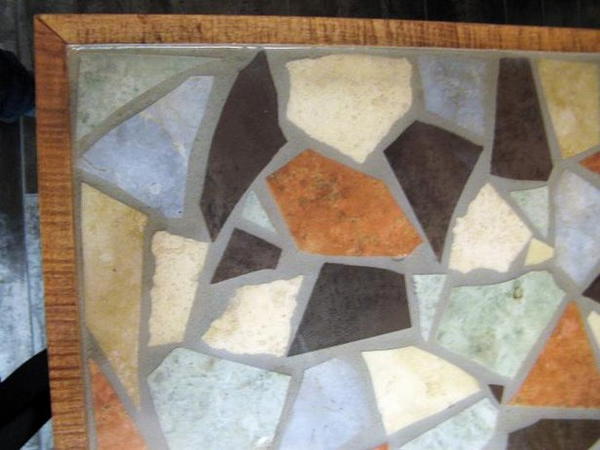 This Repurposed China table is a combination of stone and marble tile pieces glued on an existing tabletop. The mixture of materials can be used for outdoor applications like patios, cafes, restaurants, hotel lobbies, etc. The gluing process needs to be quick; because it is done in an open space like the patio or the garage. This is where the project should be started to solve issues about grouting in between tiles if there are any. The mosaic inlaid outdoor tables are available for everyday use in any place at an affordable price.
Easy DIY Sea Glass Serving Tray: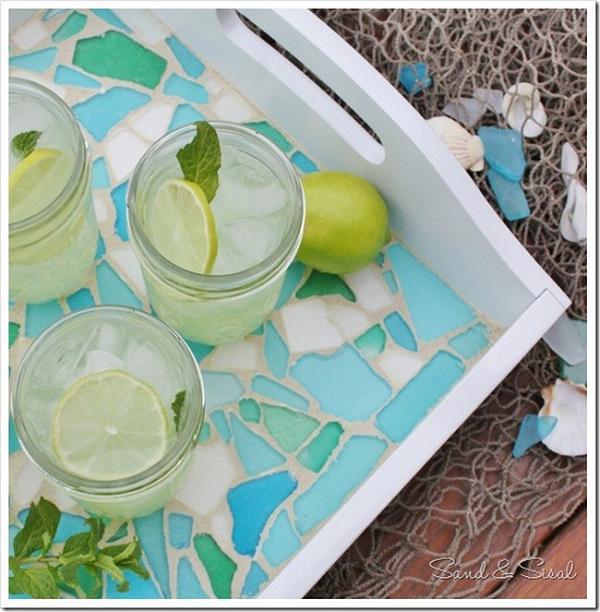 Handcrafted Sea Glass Dresser: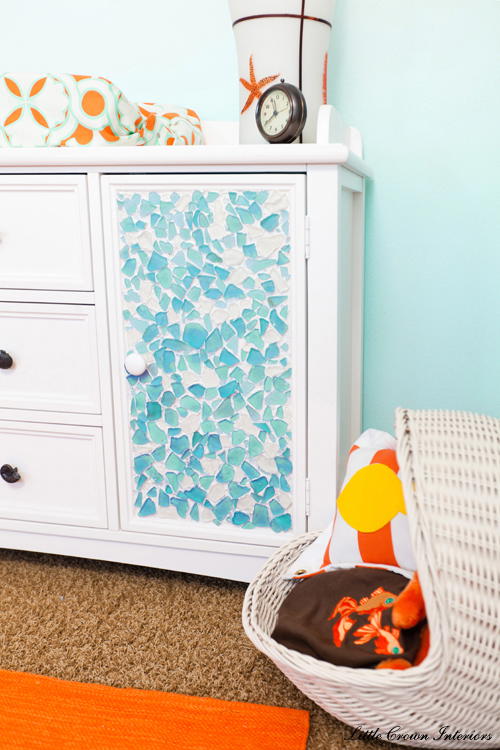 You can have your unique dresser by applying the idea of turning a sea glass piece into a veneer. It will create unique furniture for your bedroom. You can choose to use other layers on the surface, but be sure to combine them with the base layer well. By adding sea glass pieces to your furniture, you will turn your plain dresser into a summer interior and improve the overall style of your room. Let your imagination run wild, and present the result as one of your favorite beach spots for an unforgettable vacation or present it to your beloved family member during one of the upcoming holidays.
Repurposed Broken Glass Garden Art: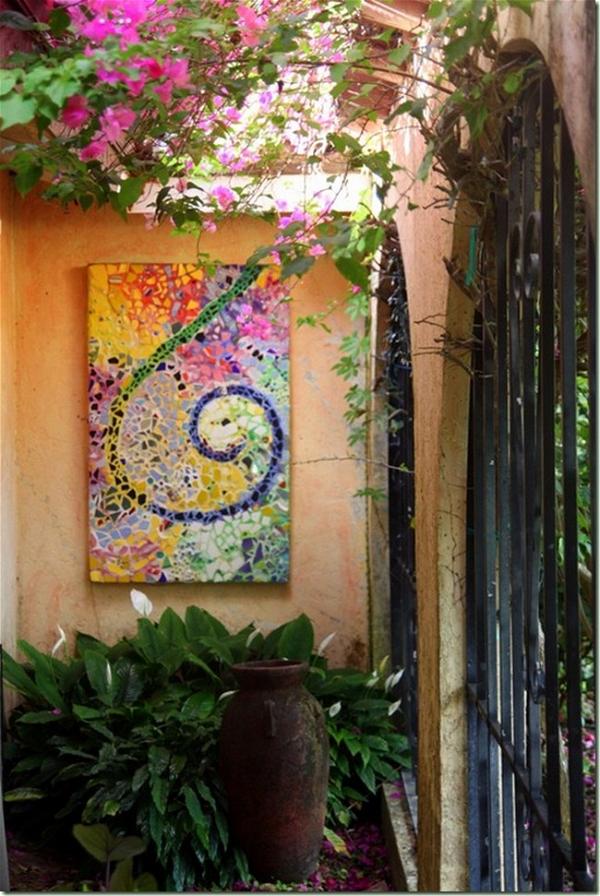 A canvas picture with broken pieces of glass is the perfect way to display your garden art or memories that hold sentimental value. The copper wire hangers are easily attached to the back, allowing you to use the same picture yearly. The Re-purposed Broken Glass Garden Art is made of polyester cotton fabric for durability. Using bits and pieces of broken glass, old wine glasses, or any pattern you have in mind, you can create a true piece of garden art. This one has a couple of my favorites: butterflies and bright red lips.