There is a reason dogs are called "man's best friend." They are fiercely loyal, loving, comforting, and entertaining. Here are some excellent crochet dog patterns you can use to show how much you love your pet or make a fantastic gift for someone who loves their pet. Crochet animals are so much more than stuffed toy animals. These crochet dog patterns will help you show your love for your pet or get a head start on pet-inspired gifts for dog lovers in your life. With these patterns, you can make a special gift for someone who loves their pet. Crochet dog patterns are great because they let you customize colors, sizes, and designs, making them unique. This can help kids, adults with special needs and people with dementia feel more comfortable and happy when interacting with therapy dogs.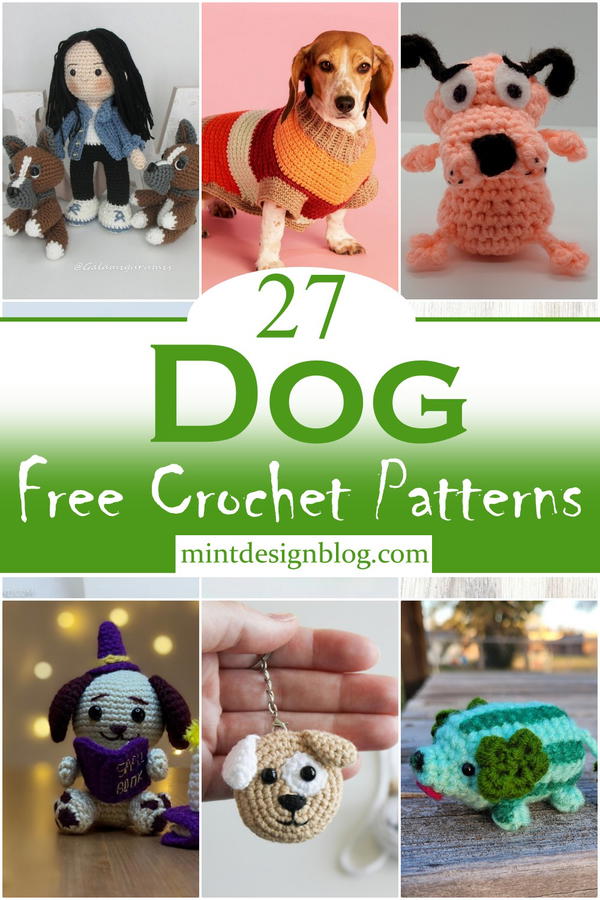 Have a dog lover in your life? These crochet dog patterns are such fun to make. Not only will you be creating something uniquely adorable for someone special, but you'll also create something unique for their home. This collection of free crochet dog patterns will put a smile on every dog lover's face! These 27 Crochet Dog Patterns Feature gorgeous photographs and cute little patterns to make your new best friend! Use these dog patterns to create a custom gift for every pup in your life. So grab your hooks and yarn, and get ready to crochet some adorably cute puppies!
Tips To Crochet Dog Patterns
If you are looking to learn how to crochet dog patterns, this is the right place.
Here are some tips we have gathered over time so that you can make your dog look like a work of art.
Don't use the same pattern for your dog as you would use for a sweater.
You will need to ensure that you don't have too much yarn left on the skein when you start crocheting, or it will be more difficult to work with.
Start with a simple headband and work your way up from there.
Crochet in a room that is well ventilated.
If you are making a sweater for your dog, try to make sure that it covers their whole body.
If you are making a sweater for your dog, remember not to make it too thick, or your dog won't be able to move around well.
Uses of Crochet Dog Patterns
Crochet dog patterns are easy to follow.
It is easy to put together after watching a couple of tutorials
Keep busy while watching TV
Crochet dog patterns allow you to build the perfect item for your pet and will enable you to connect with your pet while sewing.
It gives your pet a unique and different look from other dogs.
Some of the costumes you could make include a hot dog, chili dog, Sausage Links, and more.
Create unique homemade gifts for friends and family!
Crochet patterns for dogs make a great hobby
It can help you spend time with family
Basic Materials Needed For Crochet Dog Patterns
Crochet dog patterns can be a lot of fun to make. It's also a great way to ensure that your dog will fit in perfectly with the rest of your household.
You'll need the following materials:
Basic materials required for crochet dog patterns
Crochet hook
Scissors
Wool yarn
Stuffing
Tapestry needle
Yarn in any color you choose but try to match the color of the dog's fur as closely as possible
A hook that is sized appropriately for the yarn you've chosen
A picture of a dog or diagram of dog parts
Big Red Dog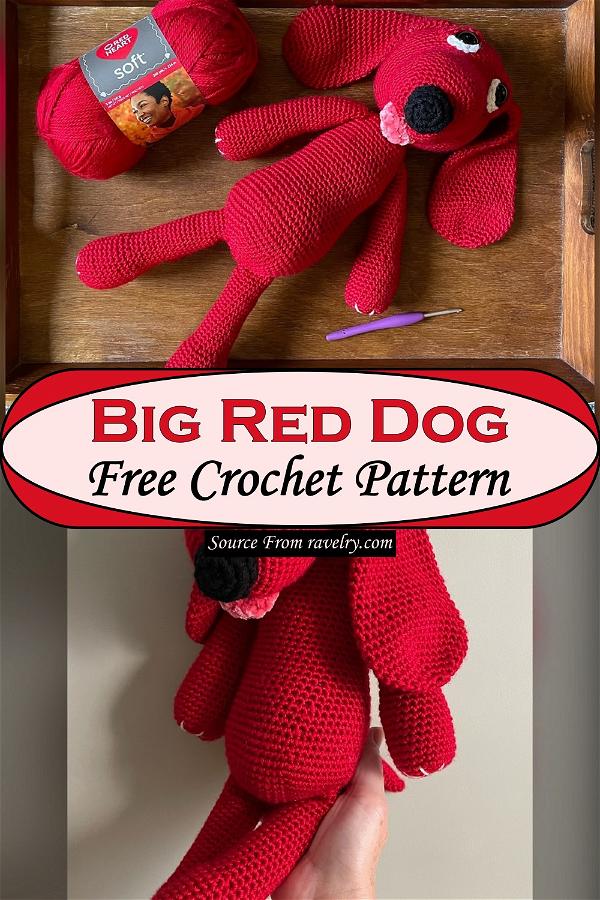 A loyal and cheerful companion to love and keep you safe through the night. This handmade, uniquely designed crochet amigurumi doll is crafted with great skill and love. This beautiful hand-crochet dog features an easy, fun design with simple stitches. This is a great, easy pattern to start your amigurumi skills. It has simple stitches and basic shaping. It is made highly durable and strong enough for play with children and adults and made to last a lifetime, cherished by many generations.
Ghost Sheet Dog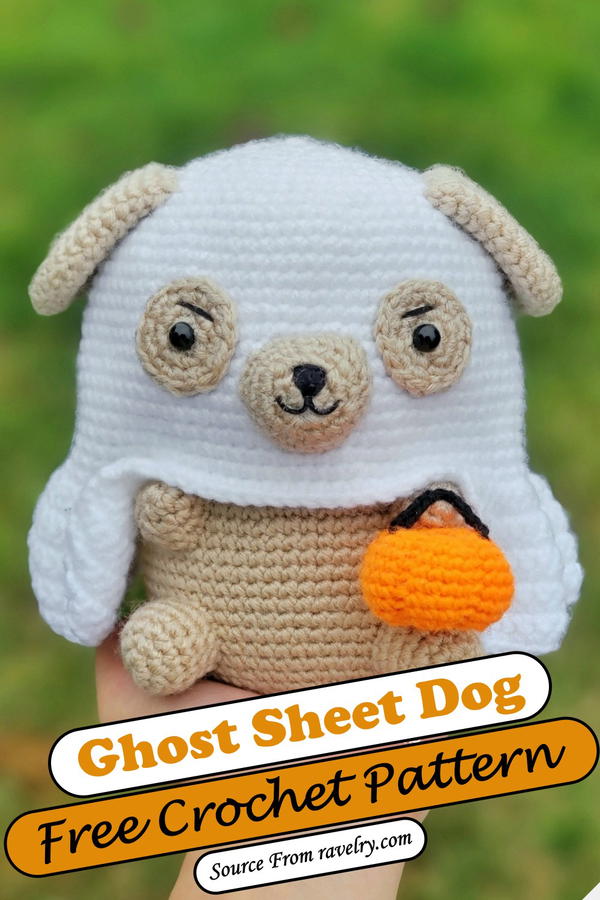 Is there anything spookier than a ghostly-looking dog? Probably, but not to this little guy. He's ready to haunt your nightmares (or maybe just your living room). Spoil your pup with this fun and festive crocheted dog costume. Let your furry friend get into the haunting spirit this Halloween with this ghostly dog costume. Your dog will be the cutest furball at the party, guaranteed to make all of your friends go "aww." It is suitable for dogs, cats, and any other animals that like to put up with clothing you force onto them.
Amigurumi Gingerbread Dog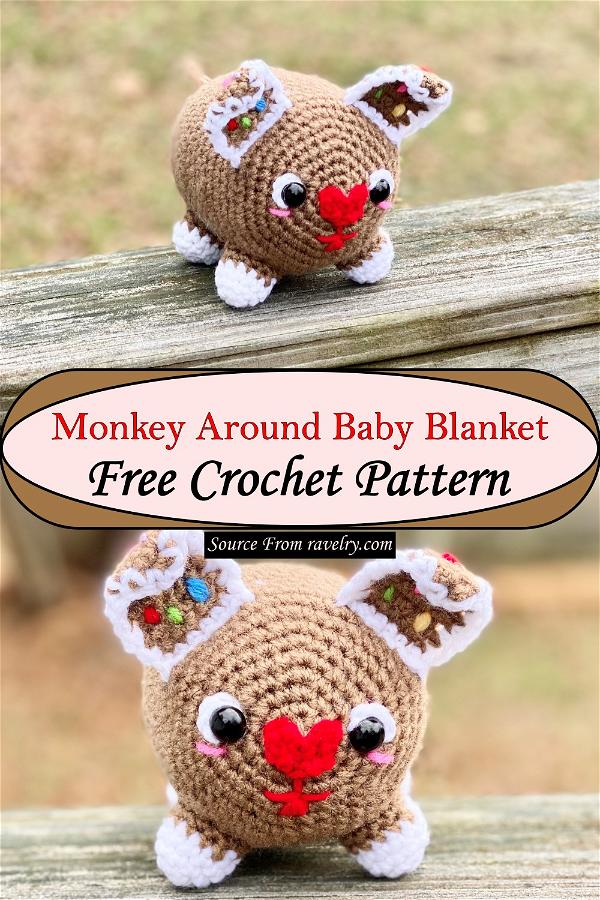 You will love having this adorable crochet gingerbread dog in your home this holiday season. This little doggy makes a great gift, toy, or decor for kids of all ages. This little puppy will please pet lovers with its cute look and gingerbread style. Gingerbread Dog is a cute little plush perfect for dog lovers. It makes a great gift or toy and a fine addition to your home decor. It wop quickly, so it's also great as a last-minute DIY gift! And it's perfect for any dog lover in your life.
Puppy Dog Amigurumi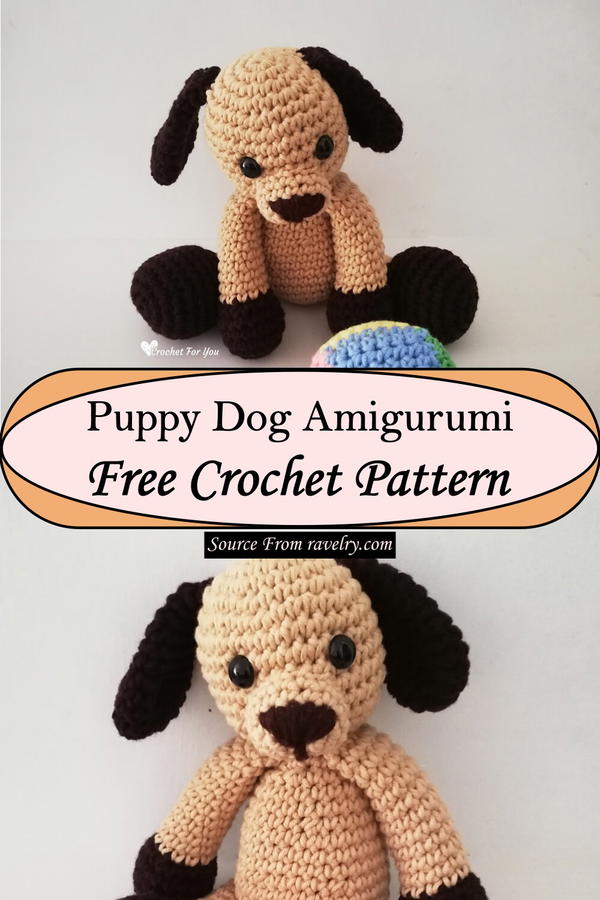 Having a happy puppy dog is a great feeling for everyone. If you like a happy and cute handmade crochet puppy dog amigurumi, this loving crochet puppy dog amigurumi is your thing. This crochet puppy dog amigurumi isn't very big but has a perfect size to cuddle and give as a gift. Kids love to play with it, and it's long enough to attach a leash and take it for a walk. It is made using acrylic yarn and stuffed with quality polyester filler for softness and durability. Suitable for all abilities, it will keep you amused for hours and can be customized with colors of your choice.
Mini Noso Dog Amigurumi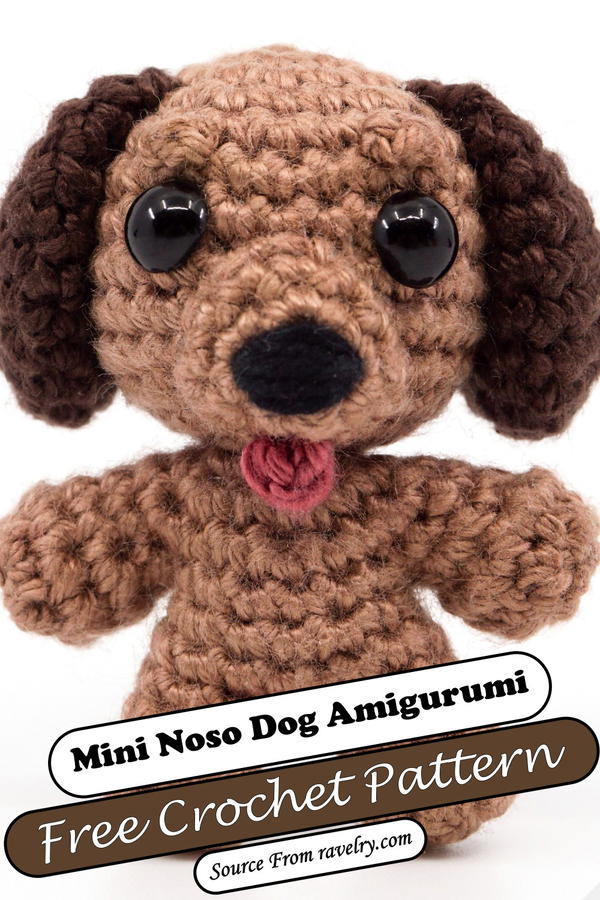 This small crochet amigurumi pattern can be made as a keychain or Christmas tree ornament. It is crocheted in one piece using double crochet stitches and increases and decreases. This mini Noso dog is excellent for hanging on your key chain, backpack, or purse. Its small size makes it easy to take with you wherever you go. This little pup can't wait to go home with you! The Mini Noso is the cutest in a collection of your crochet amigurumi mini dog patterns. It is an easy beginner crochet project, perfect for scrap yarn, and opens up the world of amigurumi to those wanting to try it.
Weenston the Weiner Dog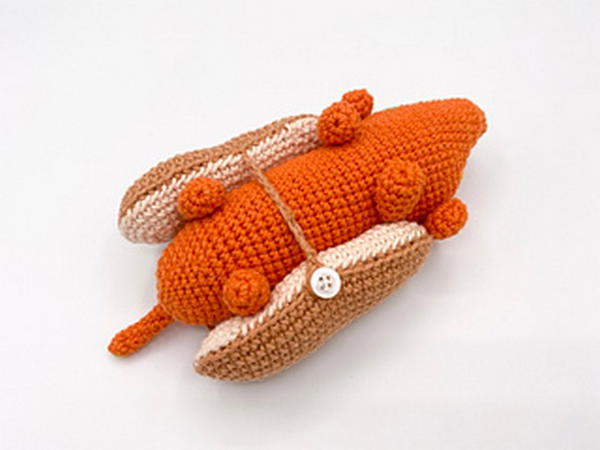 Crochet Weenston the Weiner Dog with a festive Halloween outfit. Choose from a bat, witch, or mummy costume to dress up your cute Weiner Dog! This adorable crochet toy will bring lots of joy to your home this holiday season! Choose from three Halloween-themed outfits to dress up Weenston, your cute Weiner Dog. This adorable crochet project is a fun and festive Halloween toy. Create a cute Weiner dog with the Crochet Weenston the Weiner Dog, featuring three fun and festive Halloween themes. Make a cute crochet toy that is festive and fun using soft yarn perfect for kids to play with.
Dog Labrador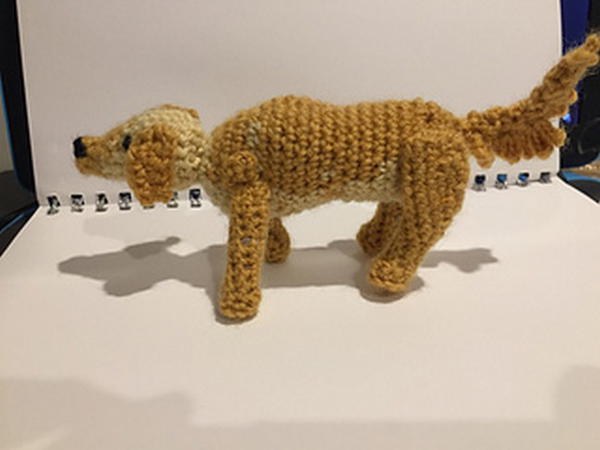 Play fetch with this adorable new stuffed animal, the Labrador! A perfect addition to your family of crochet dogs, this little pup's favorite thing is to spend time getting walked, eating treats, and playing fetch. More importantly, this dog loves attention from you! Made of 100% cotton yarn, Labrador can be washed in the washing machine. Be sure to lay flat and let dry. Then let your puppy get right back to playing with his favorite ball. A loyal friend for life, this Labrador is guaranteed to be the only dog you'll ever need. A realistic puppy with a joyful expression and personality, this dog pattern is perfect for petting.
Dog Keychain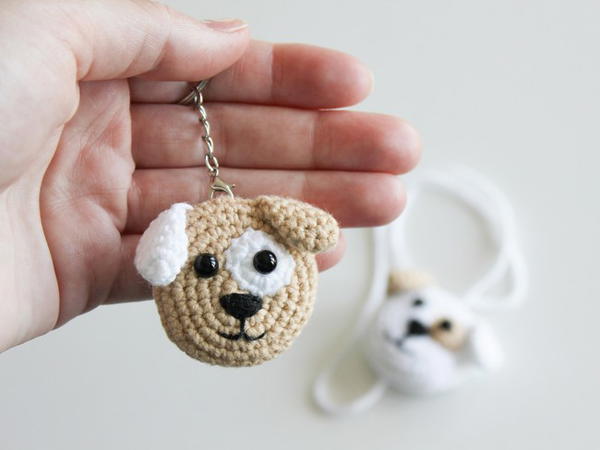 This super cute crochet dog keychain shows off your love of dogs everywhere you go. It will keep your keys together and on hand, so you'll never lose them again! This adorable little crochet dog keychain will keep you smiling all day long. Each dog is completely handmade in a variety of colors and makes a beautiful gift for any dog lover. It makes a beautiful addition to your keys and will make an excellent gift for that someone special.
Undertale Greater Dog Amigurumi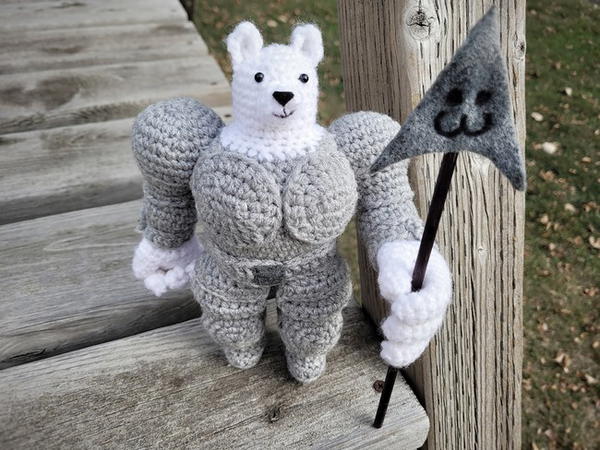 Greater Dog loves to snuggle! This design is perfect for a fan of Undertale and crochet. The simple shape and super soft yarn are great for kids and adults alike, and with felted eyes, it's entirely safe for the littlest fans. This is a crochet pattern for Greater Dog from Undertale. It is an advanced amigurumi pattern meant for people familiar with the craft of amigurumi and felting. This doll looks great propped at your desk, in a car, or on your shelf. It makes a great gift for fans of the game! The clean lines of Greater Dog's coloration make it a simple one-color project ideal for beginners.
Dog Amigurumi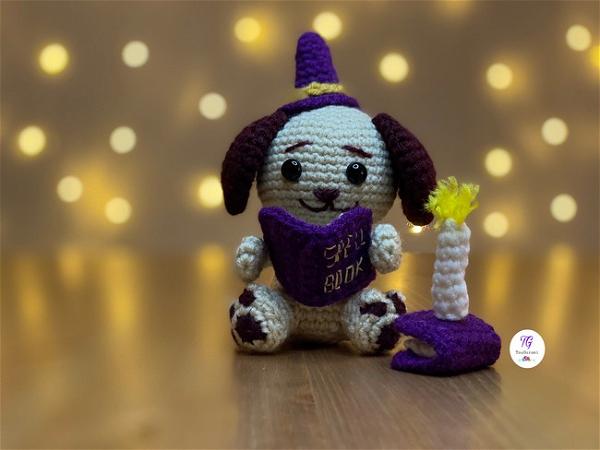 Crochet patterns for an adorable chihuahua puppy, mastiff puppy, french bulldog puppy, and pug puppy! This amigurumi crochet dog makes a perfect gift or decoration for around your house! You can also use it as a keychain or on any bag you want to add some grit. These dogs are so cute in real life and make the perfect gift for a dog-loving friend. This cute little dog is one of my best sellers. Perfect for a child or adult who loves anime, manga, or Asian culture. You can expect to receive it in a different color than the picture.
Watermelon Dog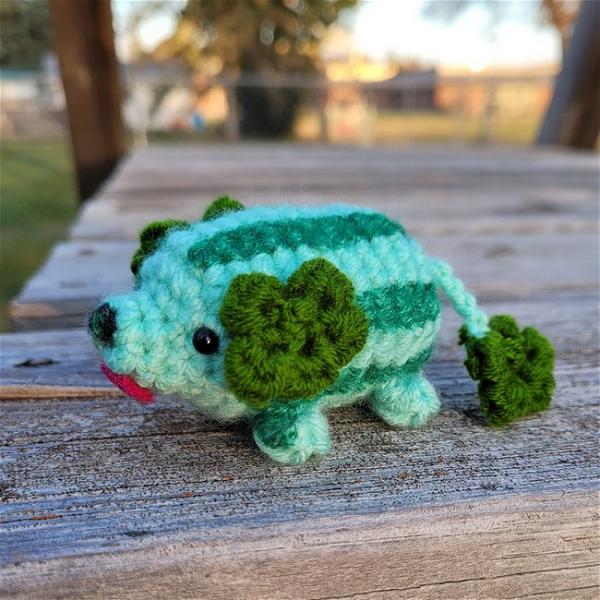 Crochet this colorful and cute summertime amigurumi watermelon dog. It is the perfect surprise for your kids or adds adorable decorations as an accent to your kitchen table or library. This handmade crochet watermelon dog is the perfect friendly dog for your kids to hold and play with. Fits in the palm of your hand. This is a great sleep-away camp toy or good afternoon activity. He is made of yarn, with a bead nose and eyes. It's adorable, and it's perfect for your summertime party.
Courage The Cowardly Dog Amigurumi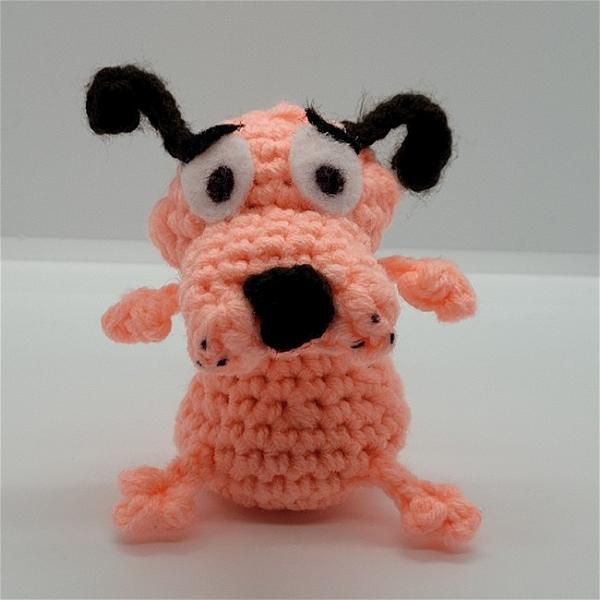 Cuteness that can't be cowed. This crochet version of Courage the Cowardly Dog is proud to stand (or hang!) with any good toy collection, making every playtime more fun. Crochet Courage the Cowardly Dog Amigurumi. Perfect for any fan of the Cartoon Network show, Courage the Cowardly Dog or just a cute stuffed animal. He is a perfectly sized plushie to hold or display anywhere you like. Inspired by that favorite cartoon of many childhoods, this creation is cute and huggable.
Cachorro Boxer Dog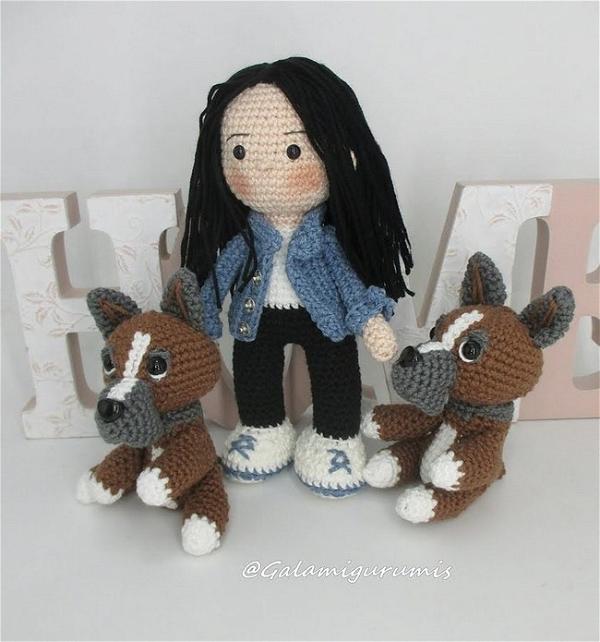 The crochet style is perfect for helping your dog be more active and makes it easy to attract your pet's attention. It a necessary for each family to train their pets. It is cute, fun, and easy to make a crochet pattern for anyone who loves puppy dogs. The amigurumi puppy dog is easy to make, and it is perfect as a collection or gift for kids or loved ones. Best gift idea! Unique crochet Cachorro Boxer Dog. This stuffed animal is handmade with love and special attention to detail. Handmade original crochet doll inspired by the Boxer dog. It is a very realistic item for kids and collectors of all ages. Made with very soft yarns.
Dog Sweater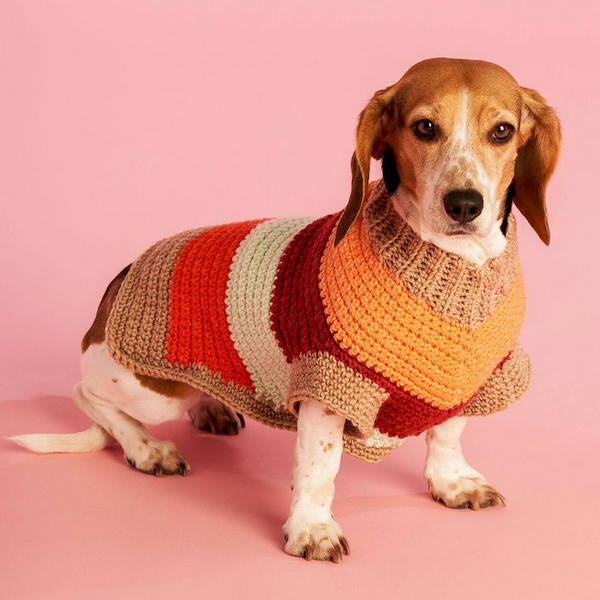 One big dog sweater has so many benefits! It's great for cold weather to keep your best friend comfy and warm. It can also be used to guide the way of a blind or visually impaired pup. Or perhaps they just need one because they're fashionable! Get creative with this crochet dog sweater that uses increases and decreases to create a custom fit for your pet! Depending on your doggo's personality, this cute pattern can be stitched in any shade of Caron Big Donut O'Go.
Three-Headed Dog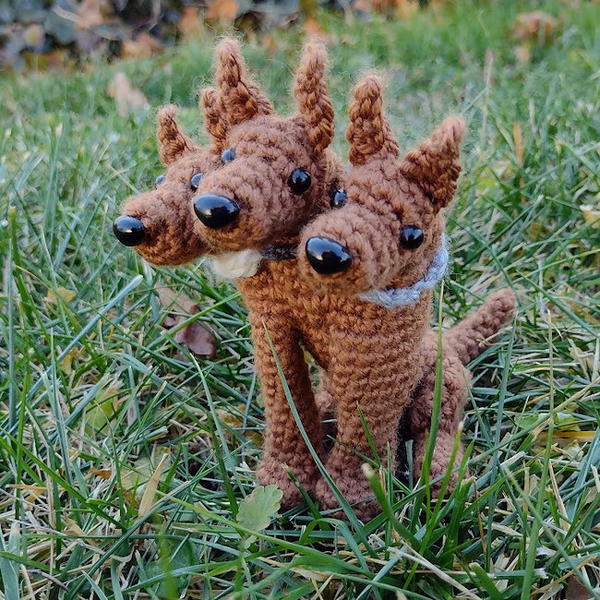 Like a real dog, this guy is loyal, trustworthy, and always happy to see you! This cute little puppy (or puppies) will make you smile! Crochet your little three-headed dog! Three colors of your choice make this cute, lovable, huggable pup a great personalized touch for yourself, as a gift, or for a child you know who loves dogs! This little puppy is the perfect addition to your home. Use the crochet pattern to make a dog of your puppy at home! With three heads, he is sure to be loyal and trustworthy. You can make any dog breed you have at home with different color options!
Lucky The Dog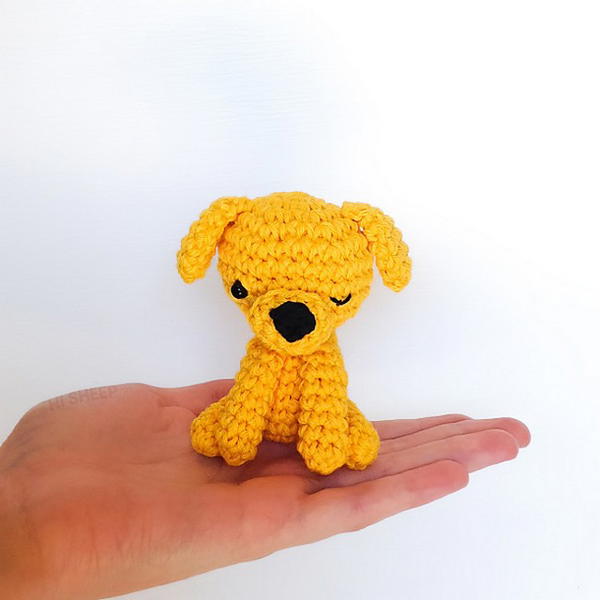 Looking for a fun little crochet project? This Lucky the dog, is so huggable and would make a great little gift for someone. Mini yellow dog with a big smile and front legs! Perfect for adding to a gift, wishing one good luck, or maybe as a Christmas decoration. Every dog needs a friend, and the Crochet Lucky the Dog is your dog's new best friend. This adorable mini-me plushie will be the perfect little buddy to accompany your pup on all its travels. This super cute yellow toy dog is perfect for somebody who loves dogs! This friendly, smiling little dog is sure to make you smile too.
Happy Dog Sweater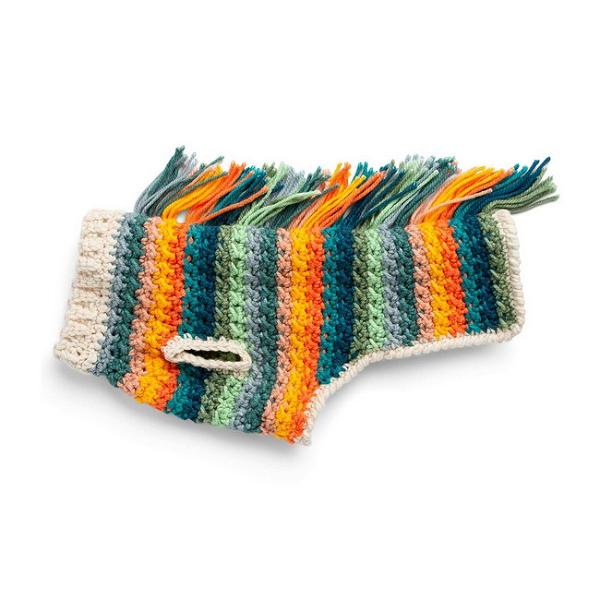 Keep your furry friend warm and fashionable with this pet sweater when the weather gets cold. This is a dog crochet pattern to create this colorful crochet sweater. The primary focus is on your pet's comfort while cozying up in this hooded coat. That smile will put a spring in your step as you watch your pet strut around in this happy dog sweater. Keep your awesome pooch warm and cozy through winter with this joyful sweater. Single crochet is used to create the bright stripes and add the fringe for a truly happy atmosphere! The best part about this project? It's easy enough for intermediate crocheters as well as adventurous beginners.
Round Plush Jake The Dog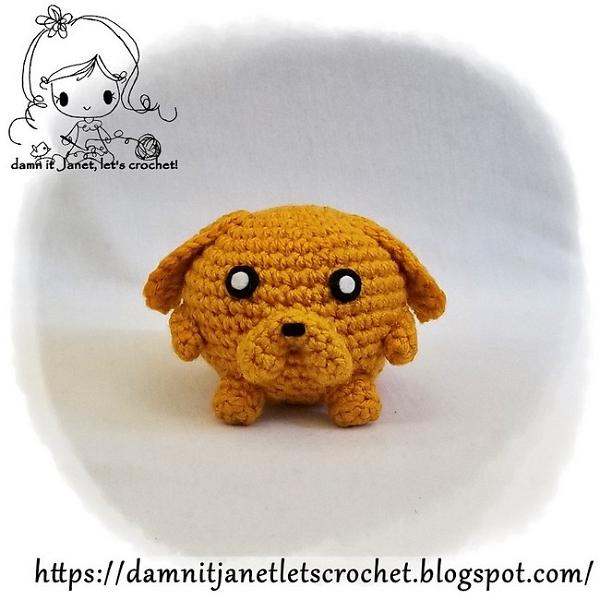 Snuggle up to your favorite character with the Adventure Time Jake The Dog Crochet Round Plush. Enjoy the company of your favorite character with the Adventure Time Jake The Dog Crochet Round Plush. This fully-functional crochet plush is great for play and display. Plush toys are a fun addition to any toy collection and make great gifts! Featuring authentic detailing and made with high-quality materials, this plush toy is durable for lasting fun, again and again. Safe for all ages, perfect for ages 10 and up to ten.
Dog Bandana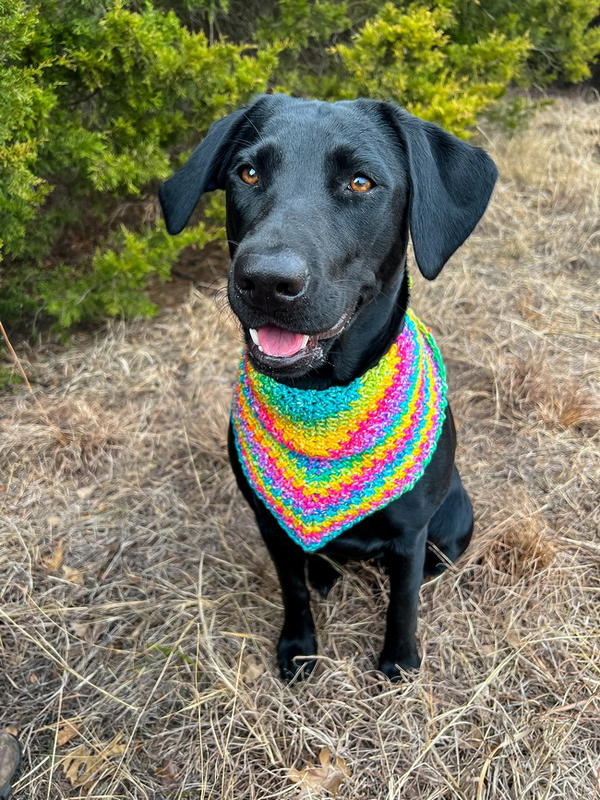 Crochet Dog Bandana/Doggy Neck Scarf in a variety of colors. The perfect accessory for your furry friends! This dog bandana is a unique handmade checkerboard pattern with a multi-color scheme. The bandana center is sewn together to create a great look but no-slip fit around your adorable pup. This is a beautiful, handmade crochet dog bandana. It will make a wonderful accessory for your furry friends! Give your dog a style refresh with this copper choker-style dog collar. This collar offers a comfortable, adjustable fit, designed to withstand the toughest of all play sessions.
Cute Dog Beagle Amigurumi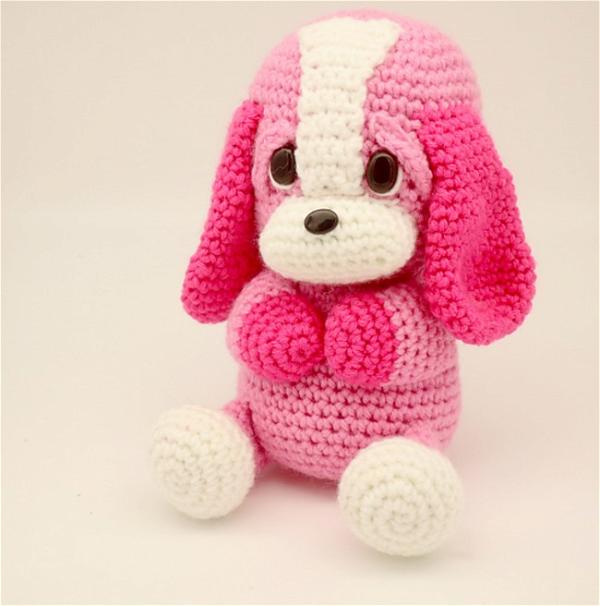 The Crochet Cute Dog Beagle Amigurumi with long ears is a beautiful collection of your stuff toy. This is a crochet pattern for a sweet toy beagle dog. It is easy to work up and perfect for beginners, who are interested in amigurumi, too. This cute dog has a soft face and body. He is ready to move and play together. Certainly, he will be the best companion for your children, and he can become a friend to anyone and, of course, the best gift for any occasion. It is an adorable toy crochet set of the beagle as a hound dog. The perfect gift for the animal lover in your life.
Peanut The Puppy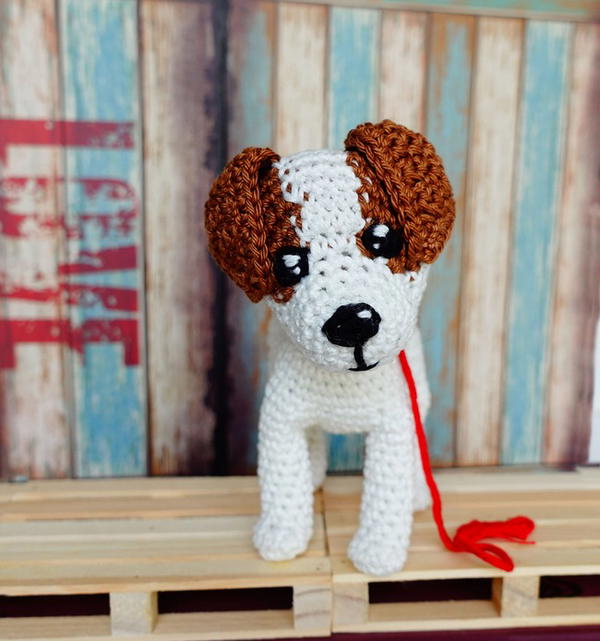 Your perfect playmate, this adorable puppy friend, is just waiting to snuggle up with you. This cozy puppy will be your little one's new best friend. This sweet pup is both soft and safe, made out of hypoallergenic acrylic yarn. Peanut, The Puppy, features floppy ears, a soft tail, and a plush body, making him the perfect companion for kids or adults with sensitive skin. Peanut, The Puppy, features brown and white yarn giving it a peanut-like texture, and its soft body makes it the perfect companion for playtime adventures and long naps.
No-Sew Scrap Dog Amigurumi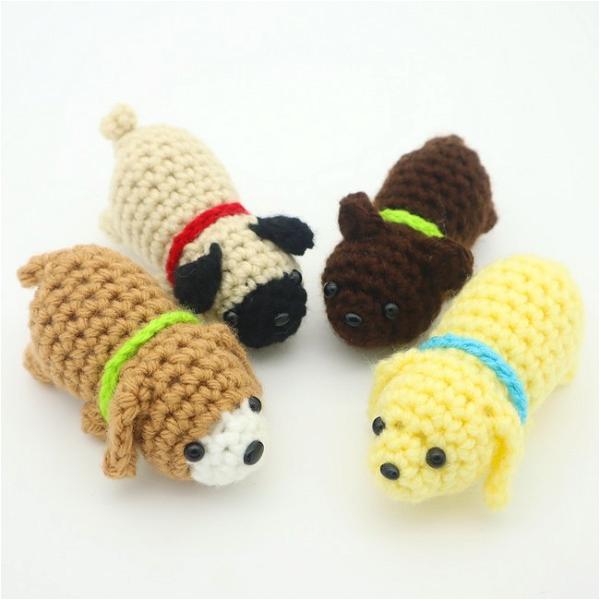 Looking for an eco-friendly crafting project? This adult craft kit turns scrap fabric into precious little pups! With no-sew stitching, the Scrap Dog Amigurumi Craft Kit is perfect for crafters of all skill levels, even those who don't know how to crochet. Crochet dog lovers will love how easy it is to make these adorable no-sew little amigurumi dogs out of scrap felt or fleece fabric! You don't need any special pattern because you can just cut any shape. It's so easy, and they turn out so cute! These furry friends will bring lots of love and joy, and they're much easier to take care of than a real pup.
Puppy Dog Potholder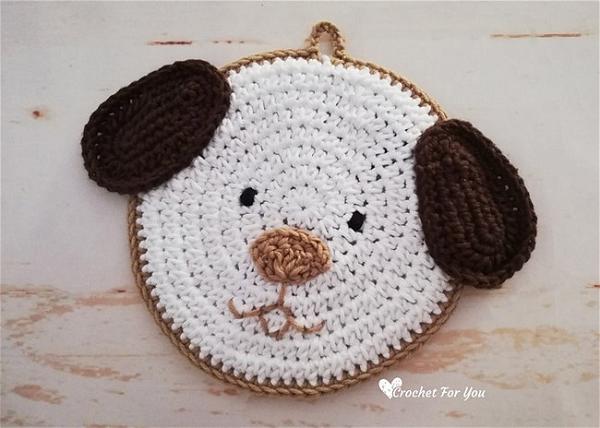 This super cute crochet puppy dog potholder is a fun and unique way to protect your hands in the kitchen! Hand crocheted cute little Crochet Puppy Dog Potholder with black and white yarn makes a great gift for loved ones! It is a cute, versatile potholder. It has a variety of applications and would be a charming addition to any home. This adorable and useful puppy dog potholder will make cooking more fun. This cute dog will catch all your spills, keep your hands safe, and help you cook up some amazing food. This potholder is a fun and practical way to protect yourself from getting burned when cooking. It is shaped like a dog making it much more fun - especially if you are a dog lover.
Buddy The X Mas Dog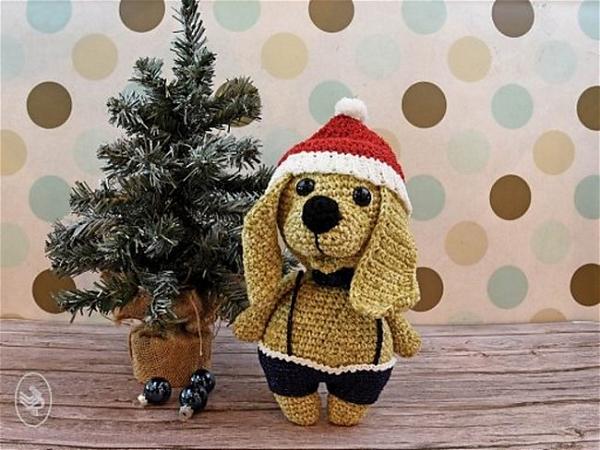 Now you can recreate the magic of Xmas on your floor with Buddy - the Xmas Dog. This Durable Cosy will keep little ones warm and cozy, as they play with their new best friend. This seasonal project and world exclusive from Durable is a friendly dog that will delight your loved ones this festive season and Christmas to come. Buddy, the Xmas Dog, is also a perfect decoration for your home. Get a few and put them in different places or make them together with the whole family. Everyone will enjoy making this adorable piece of art.
Dolly The Dog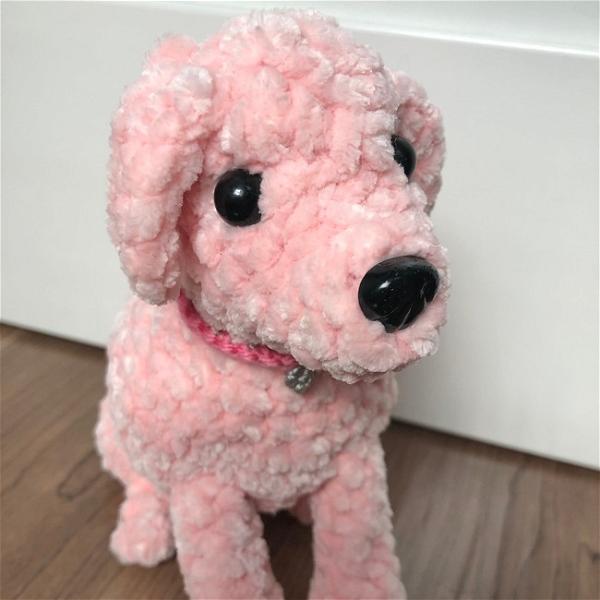 This is a crochet-along pattern for Dolly the Dog! She's an adorable little pup who is just too cute, and she's soft like velvet when she's finished. A simple toy dog crochet pattern to make your very own doggy! This pattern is beginner friendly and designed to look adorable no matter the maker's skills. Add a little cuteness to your home with this adorable crochet dog! It makes the perfect gift for any occasion. She's best crocheted with Yarn Bee Velvety Smooth, but any bulky weight yarn will do.
Crochet Dog Hat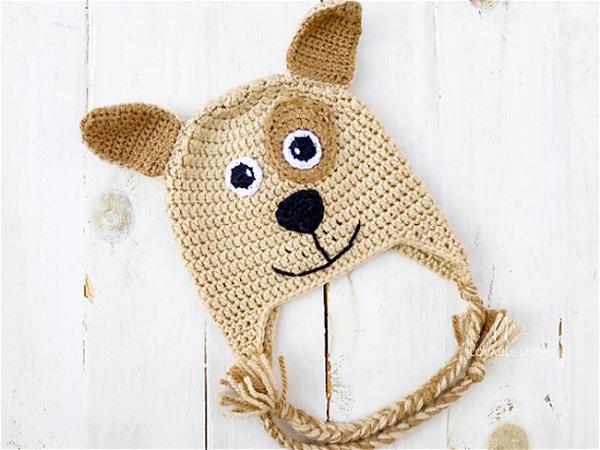 This puppy dog hat is a great addition to your collection of pet clothes! This adorable crochet dog hat pattern is perfect for your little fur baby! The ears are so cute, and they'll envy dogs everywhere! This crochet pattern is a fun and simple project to work up. It is great for beginner-level crocheters that know how to make basic stitches. If you love your dog, you'll love these adorable dog hats. Get your crochet hooks out and get started on these fabulous patterns!
Crochet Boxer Dog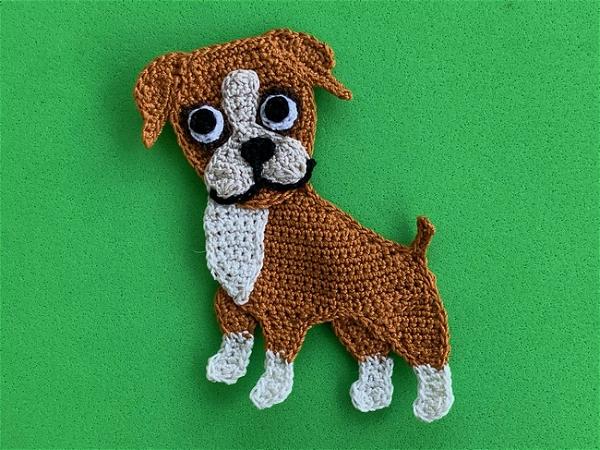 The Boxer Crochet Pattern is for a single crochet piece to create a Boxer Amigurumi style dog. The boxer dog fits young and old, and the knit boxer dog can be made as a toy or decoration. It is handmade, so no two are ever alike. This crochet boxer dog is a great gift for people who love their dogs and are a perfect way to support your favorite breed. Kids will love our crochet boxers, and they're surely enjoy for years to come as a toy.