These 20 crochet Pokemon patterns are wonderful for any of the Pokémon fans in your life. You can use some of these crochet patterns to make fun and colorful, or you can create a whole set of Pokémon toys for your kids to play with. These crochet Pokémon patterns are also great for making handmade decorations for a child's bedroom or playroom. You will find that most of the crochet Pokémon patterns are super easy to make, so they are perfect if you are new to crocheting as well. Some of these crochet patterns may include instructions that require more advanced skills, so you may need to have some experience with crocheting before you start.

These Pokémon Patterns are all very simple and can be made by intermediate crocheters, but more experienced crafters will also find that they're challenging enough to keep them occupied. If you spend your free time making amigurumi characters then why not turn your attention to these adorable Pokémon patterns? Each one is simple enough for intermediate crocheters but also challenging enough for more skilled crafters. You'll love working your way through Jigglypuff, and everyone's favorite Pikachu. There are 20 Crochet Pokémon Patterns in total, so you can adorn your house with the ultimate collection of hand-crafted Pokemon characters.
There is a list of 20 crochet Pokemon patterns, so if you're trying to cut down on craft spending this month then these are perfect for you!
Tips to Crochet Pokémon Patterns
Crochet Pokémon patterns are adorable, but they're not always easy to make. Here are some tips to help you make your own crochet Pokémon pattern!
Choose a simple Pokémon. Smaller or more simplistic ones like Pikachu are good choices, as they are easier to make out of crochet than larger, more complex ones.
Find the right yarn for the job. You'll want to find a type of yarn that is pliable and soft enough that you won't be uncomfortable sitting on it if you're making a pillow or cushion pattern, and yet sturdy enough that it can hold up against normal wear and tear if you're making a blanket or something similar.
Make sure you have the right tools for the job. The most important tools you'll need are your hands and your brain, as they will be both your guide and your inspiration in creating your Pokémon creation!
Uses of Crochet Pokémon Patterns
There are many uses of crochet Pokémon patterns
Use this DIY to make cute gifts for your friends.
Crochet Pokémon can be used as soft toys or ornaments.
These patterns are fairly easy to crochet
Crochet Pokemon is more popular than you might think.
Pokemon can be used when you're bored or trying to get your mind off of something.
You can make money with Pokemon crochet patterns if you're really skilled.
Crochet Pokémon is the BEST Christmas gift ever.
Make crochet Pokémon your new hobby.
Crochet is not just a craft, but an art.
It's a great way to express your creativity.
Use it to make cute Pikachus.
Enton Pokemon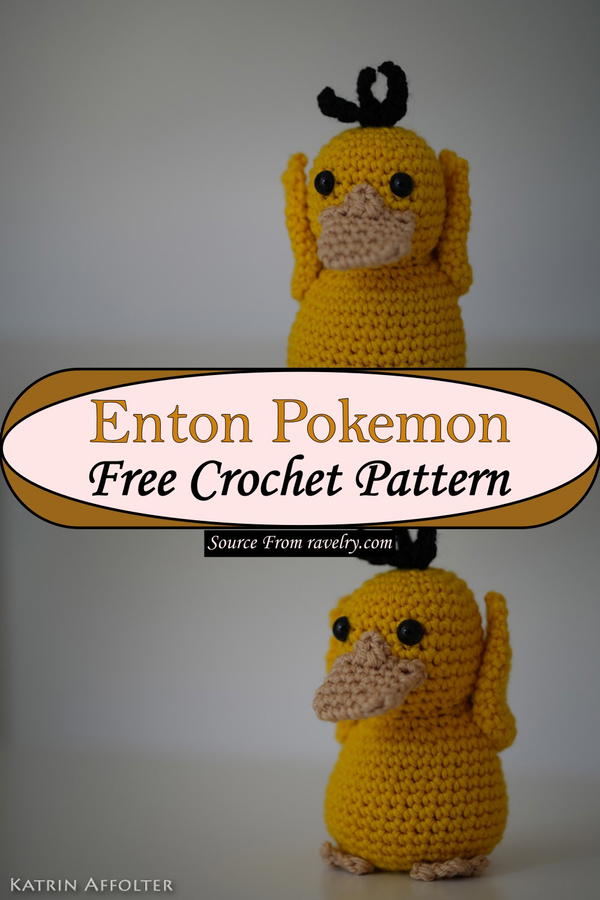 The Pokemon Enton is a great gift for every Pokemon fan! It's made from 100% top-quality single crochet which gives it the perfect look and feels. The Enton is pretty much the size of Pikachu, but very thin in the waist. These are great to carry around with you on the go, or just keep in a purse or backpack. Usually, Pokemon are made to catch, but this Pokemon is made to keep your hands free and have a crochet hook or yarn wrapped around his arm where you could use that instead of a Pokeball.
Chibi Sneasel Amigurumi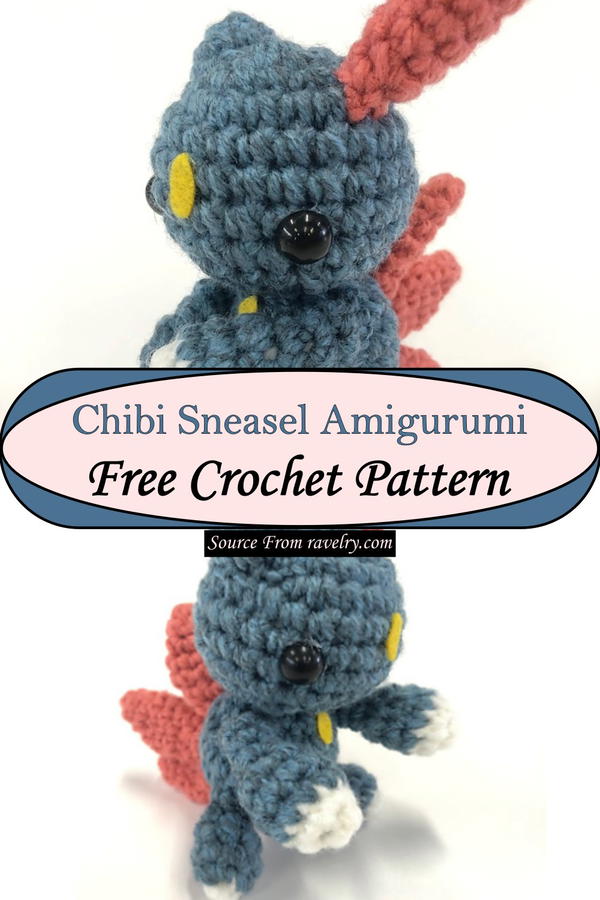 Crochet pattern for a cute and quick Pokemon Amigurumi – Sneasel in Chibi form! This adorable Crochet Chibi Sneasel amigurumi is from the Pokemon games and is perfect for any Pokemon fan. You'll need both teal-blue and dark pink yarns, plus a 4mm crochet hook, a scrap of yellow felt, plastic eyes, and some stuffing. This crochet chibi sneasel is a fun, quick project and would make a charming gift for any pokemon or amigurumi fan. Now get out there and show off your love of this fun little pokemon!
Eevee Pokémon Amigurumi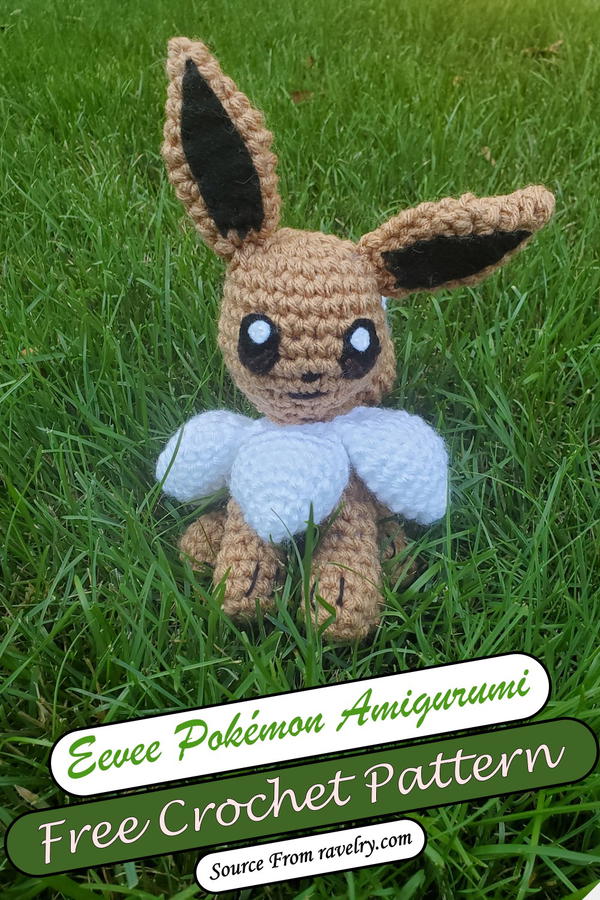 Learn how to make some of your favorite Pokémon, like Crocheted Eevee! This amigurumi crochet pattern is the perfect pattern to keep on hand for those who love collecting Pokémon ami dolls. This easy Amigurumi crochet pattern includes everything you need to create your own adorable Crochet Eevee Pokemon! You'll learn what yarn and hook you'll need to finish your project and get an introduction to the crochet stitches used in this pattern. The pattern includes everything you need to create your own adorable Eevee amigurumi perfect for collecting! As featured on ​Vogue Crochet.
Clefairy Amigurumi Pokemon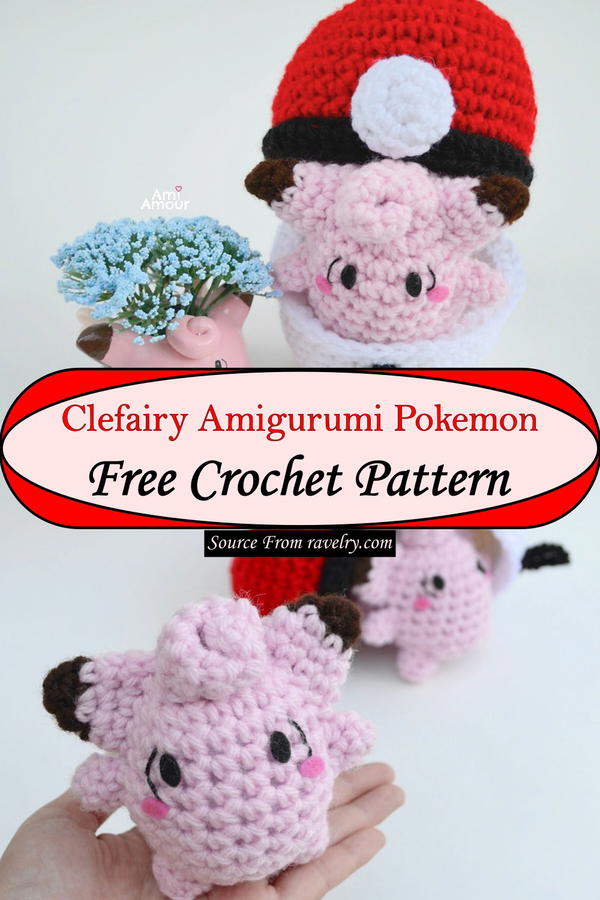 Perfect for a gift, this Crochet Clefairy Amigurumi Pokemon is a perfect choice for the crocheter who loves Pokémon, and wants their creation to be loved by all! It features a cute curl on the top of its head that perfects the look of the Pokémon, while its curved lines around its eyes give it a whimsical look. The little wings on its back add extra sparkle to this stunning creature. If you love it as much, hooking its wings together would give it a pair of fairy wings that even Pikachu might envy!
Pokemon Froakie Amigurumi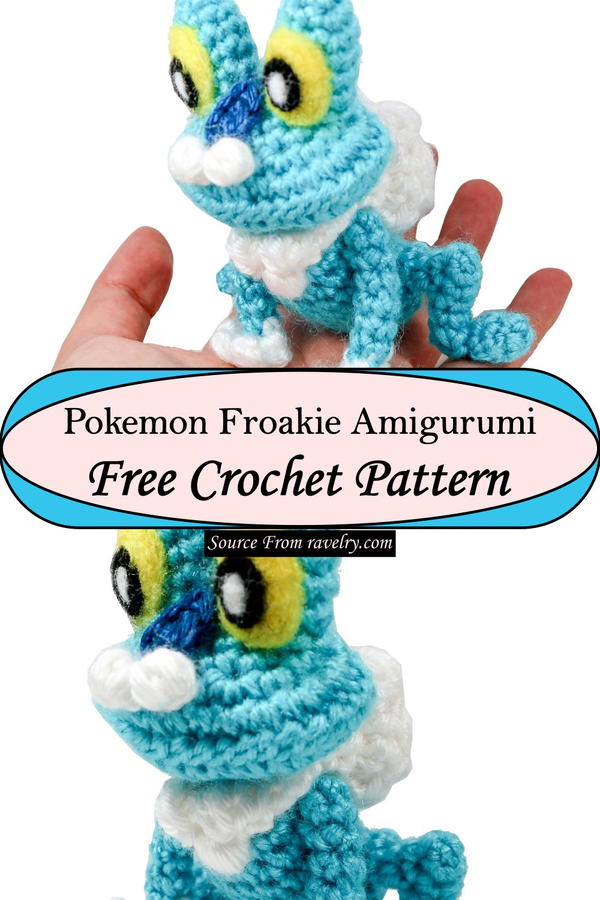 Crochet Pokemon Froakie Amigurumi! This adorable Froakie is the comic character of the same name, as well as a popular anime featuring among others, a cute little green frog. This Crochet Pokemon Froakie amigurumi is perfect for the Pokemon trainer in your life. Give him bubbles for ears, and a cute little frock for the water! It is a beginner-friendly skill level to intermediate project that's great for beginning crocheters! With his smiling face, fun bubbles, and adorable tail, this is the talk of Pokemon fans everywhere! Use worsted weight yarn and hook to make this unendingly popular character.
Dragonite Pokémon Toy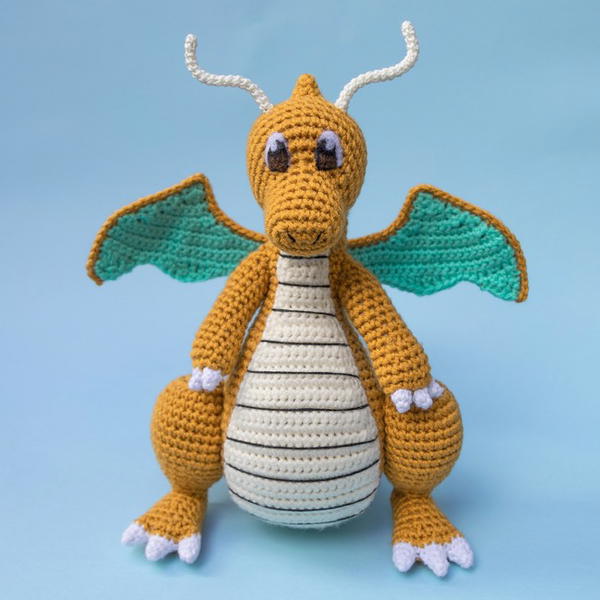 A simple pattern to help you make a dragon-themed crochet toy of your own! Perfect as your next Pokemon gift, gift for a bachelorette party, or custom order. Whether it's a friend who loves Pokemon or one with a knitting addiction, this is the perfect gift. The Dragonite Pokémon could be a great pet for children of all ages! Teach your kids how to crochet and spend quality time with them while they learn.
Pokemon Ferroseed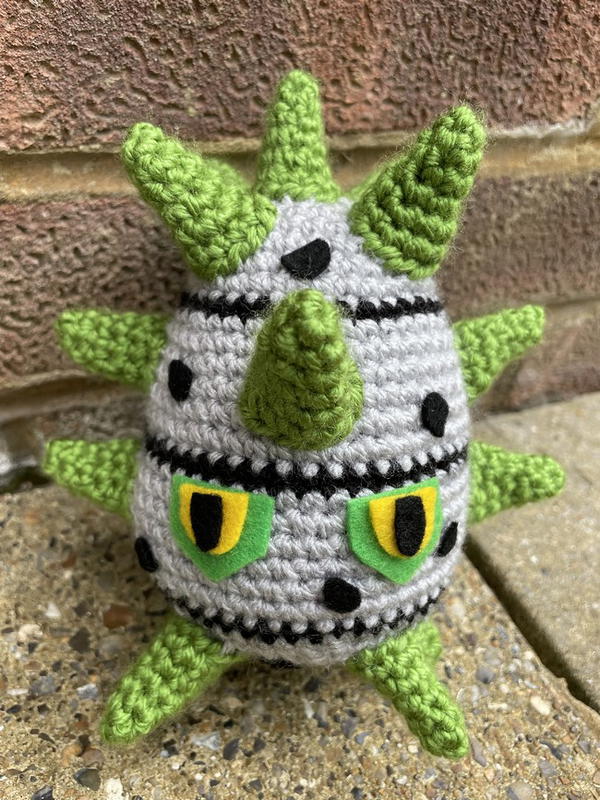 Crochet Pokemon Ferroseed is pretty enough to keep in your purse and strong enough to brave a few baddies! Playful and cute, this Ferro-minimizer mini yarn bag houses a slimy friend. It is a fun and funky Pokemon, a Ferroseed that looks like a grass type. With her little green spikes looking pretty on this Pokemon, you will have to get it just for the look. This is the perfect accessory for cosplayers looking to boost their craft and add a little something special to their outfit. The Ferroseed is a must-have pokemon for any serious pokemon trainer.
Pokemon Ball Keychain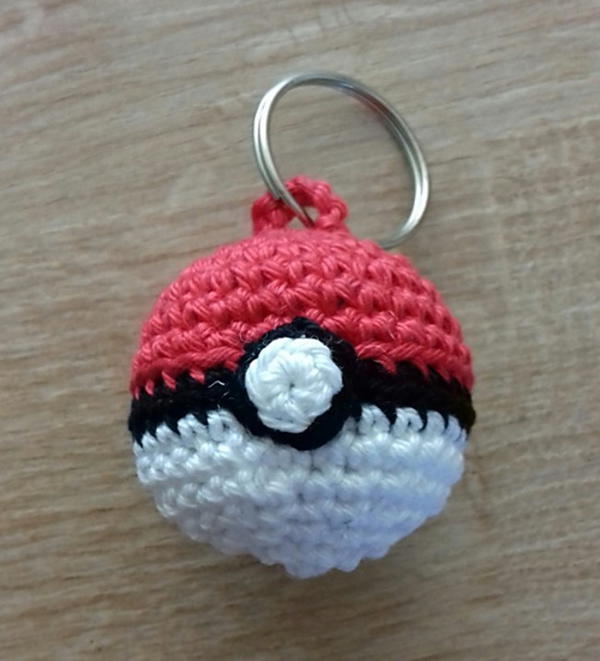 If you love the Pokemon and want to show it off this is the right choice! Join the craze of wearing crochet poké ball keychains with your kid. This keychain is made of red and white yarn and its half upper part of the circle is crocheted with red yarn and the lower part of the circle is crocheted with white yarn and there is a stip at the middle of black yarn. This crochet Pokemon ball will brighten up your locker or car's handle. Crochet Pokemon Ball Keychain is a light-hearted crochet work that serves as a key ring.
Pokemon Grookey Amigurumi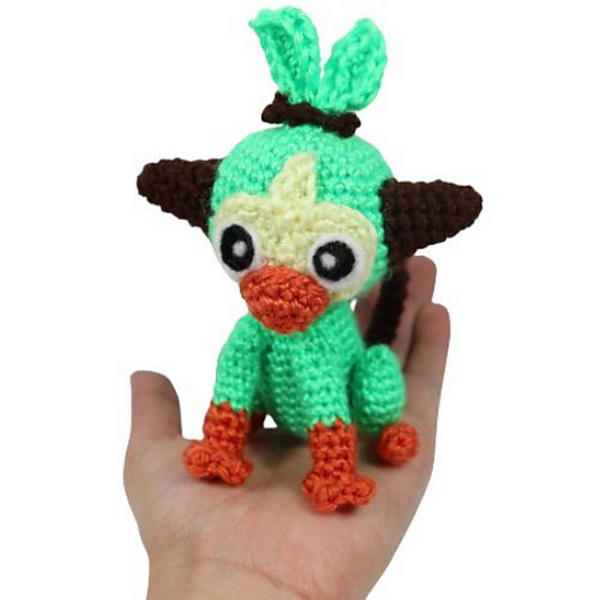 Crochet Pokemon figure! This is a Pokemon character that you can make your own. You can make this amigurumi as little or as big as you want. This crochet Pokemon Grookey Amigurumi pattern is a fast and simple crochet project that is fun to make with your child or friends! You will either have time to perfect your little starter Pokemon/Amigurumi as you work on it, and you may even wish to make another one while they are still in wait mode!
Pokemon Reboot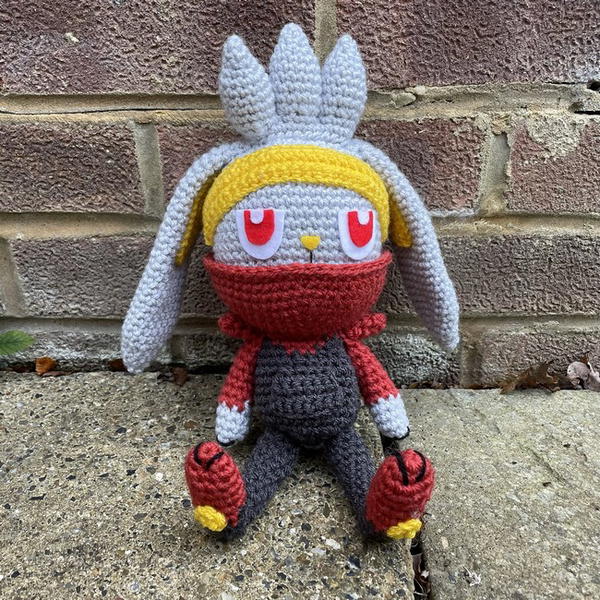 The Crochet Pokemon Reboot is a fun amigurumi doll that you can crochet for yourself or for anyone that loves Pokemon!  With some love for these adorable critters, a little patience, and an endless supply of yarn, you can stitch this case any way your heart desires. Advanced skills will be required to knit up the head and shell. It's soft, cuddly, and is made of ultra-durable plush fabric, without being covered with annoying loose threads.
Pokemon Espurr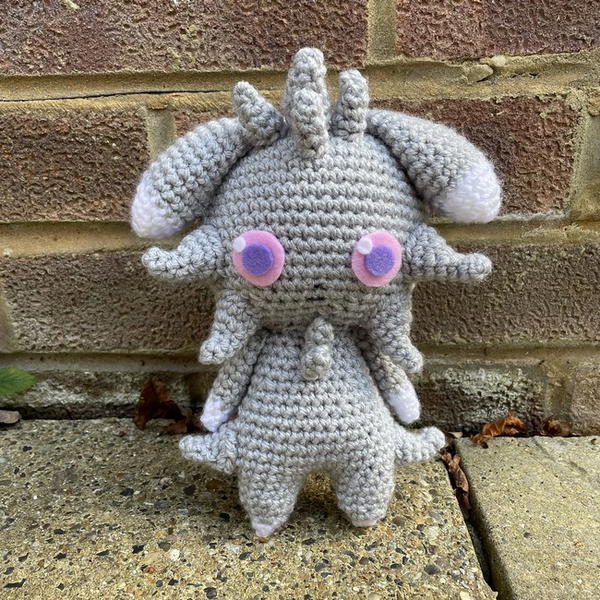 Crochet on! It's always a great idea to make your own accessories with the patterns you find. And this Crochet Pokemon is just one of the many accessories available to crochet and make. You can either make it for yourself or as a gift for anyone you could think of or if you are a true Pokémon fan, it would be fun to share the pattern with those who like Pokemon.
Piplup Pokemon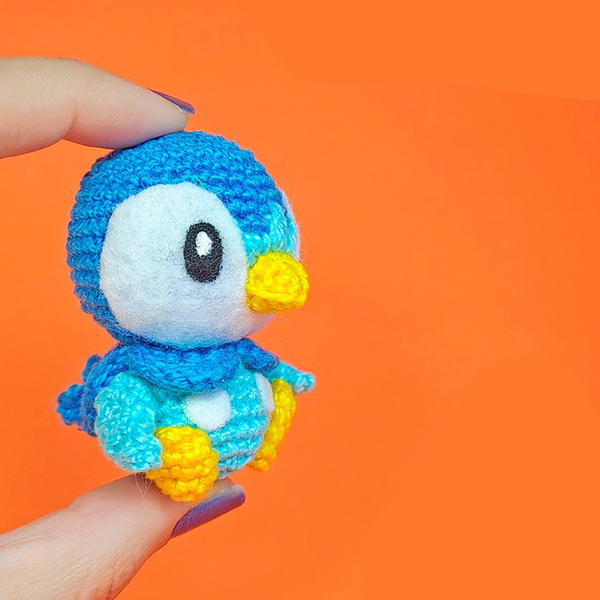 With his cute big eyes and cute yellow beak, he's a perfectly cuddly little Pokemon perfect for your child. Your child can easily make their own version with this pattern. Your Kid's Personalized Crochet Piplup Pokemon Pokeball Plush is sure to make a wonderful gift for any child who loves Pokemon. This adorable plush doll features a soft, cotton-blend yarn body, embroidered nose, embroidered eyes, and frilly neck for on-the-go playtime fun. The cotton-blend yarn body is triple stitched for durability and the tail can be stuffed with care just like a real plush toy. Stuffed with new polyester fiberfill.
Pokemon Rowlet Amigurumi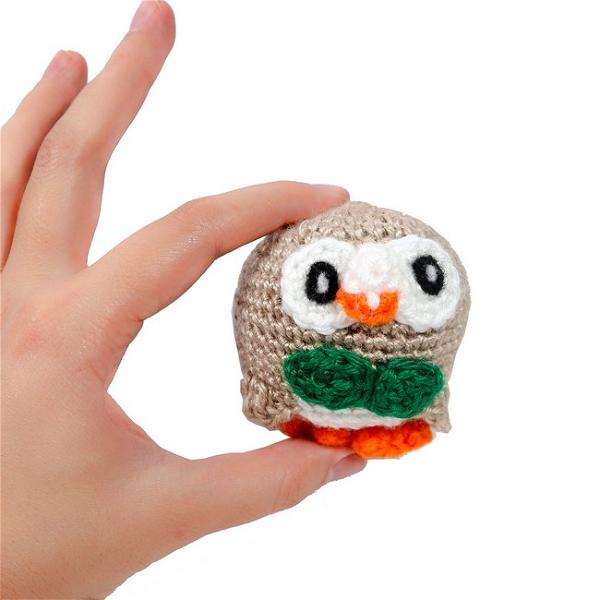 This tiny little Crochet Pokemon Rowlet Amigurumi is so cute. This sweet little model of Rowlet is a color-changing toy that fits nicely on your keychain. This Crochet Pokemon Rowlet Amigurumi looks exactly like its larger counterpart, but is a miniature version of this adorable owl-like Pokemon! With tan, white, orange, and green coloring and a blue face, yours will definitely be the cutest on your keychain! Get started with this handy step-by-step instruction, and design for adorable gift ideas!
Pokemon Toy Bag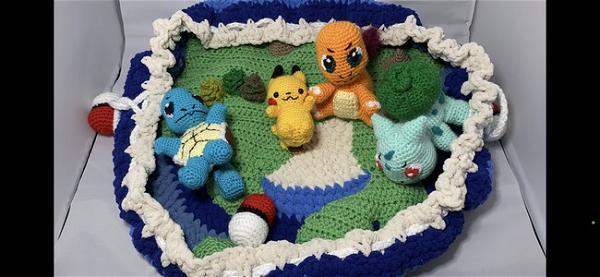 With the Holiday Shopping season fast approaching, here is a fabulous pattern that is sure to get your little one excited. Pokemon Toy bags are cute Pokemon gift bags that are perfect for your Pokemon collection. Bring home the cool style of the Kanto region with this Crochet Pokemon toy bag. Make it for your favorite little Poke-fan, or gift it to your Mom for Mother's Day. This Crochet toy Pack is adorned with a variety of famous Pokemon of the region: Bulbasaur, Squirtle, Charmander, and Pikachu. With two large side pockets and a mesh pocket under the larger pocket, you can organize all your Pokémon.
Magnemite From Pokemon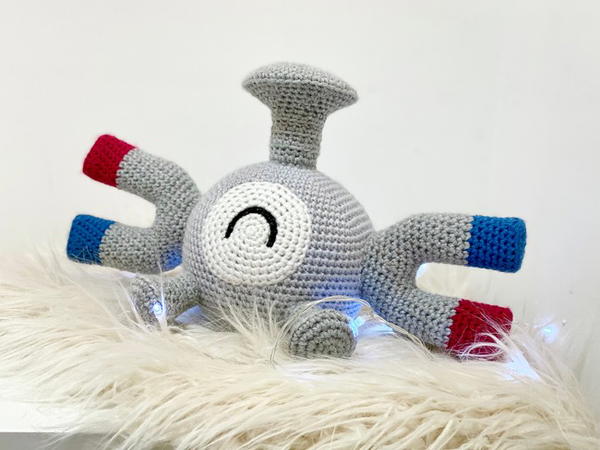 If you're a Pokemon fan and a crochet lover, then this is definitely the pattern for you! The Magnemite from Pokemon pattern is very unique in that it's one of the only Pokemon crochet patterns out there. It brings a cute Pokemon character to your crochet project. This sweet little magnet gets his core in his belly and his arms extend out ready to battle. Crochet Magnemite from Pokemon is a great size when it comes to crochet magnets. Crocheting him in the round allows you to make him with small amounts of yarn. You can easily change him around to add different colored eyes or arms with simple stitches.
Pokemon Sobble Amigurumi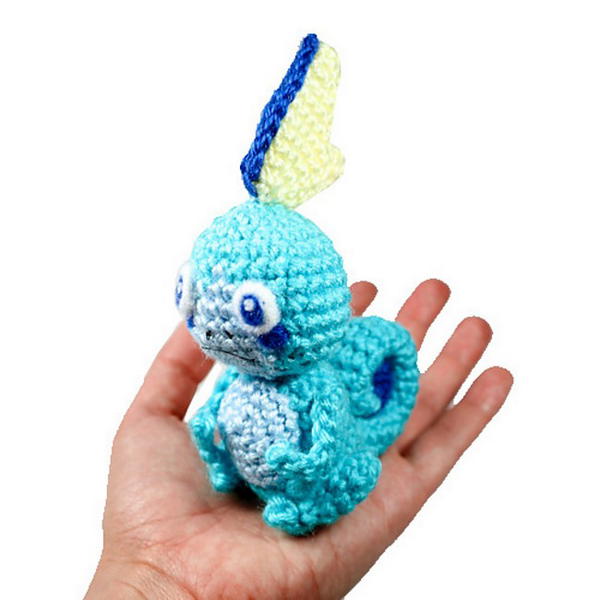 Want to bring a bit of Pokemon action home with you? Need a cute friend for a garden, candy jar, or bedroom decoration? Crochet your own tiny Sobble Amigurumi and make his new gym cap! This cute little Pokemon Sobble is the water type that you can find in the Galar region. This unique and adorable Pokemon Sobble Amigurumi is a great gift for the Pokemon lover!  This pattern will teach you how to make him and other Pokemon the same way if you want to become a pro at amigurumi.
Azurill Crochet Go Pokemon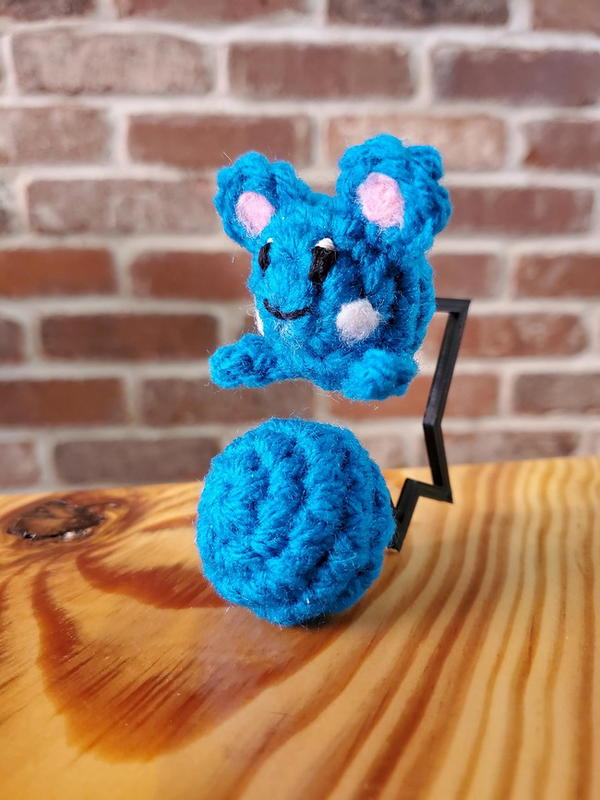 Crochet Azurill is a Pokemon-inspired charm designed to look as cute and cuddly as your favorite Pokemon. This Crochet Azurill makes for an adorable addition to any collection! Crochet Azurill is a Pokémon-inspired crocheted charm that makes for the perfect stocking stuffer or small gift. This whimsical and compact crochet figurine is designed to fit easily on your finger and features paws, ears, an adorable tail tassel. This Pokemon-inspired design is sure to delight any kid who enjoys the hit game franchise.
Mew Crochet Go Pokemon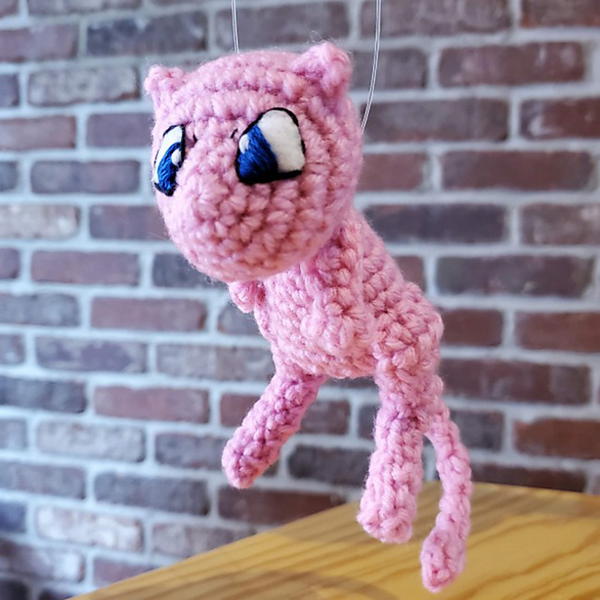 This crochet pattern is a must-have for any fan of Pokemon! The Crochet Mew Crochet Go Pokemon design can be made in any yarn, hook, and style. There are no special rules that the design itself must abide by. Everything is entirely up to you. This pattern will teach you how to stitch Mew and Pikachu in a charming way! You can easily start with a simple backpack or purse, or go all out with a cosplay set! With creative stitches, this Pokémon costume is a fun project for even beginners! Cute designs like these will keep you entertained and satisfied for hours to come, so don't miss out on this opportunity of a lifetime!
Starmie From Pokemon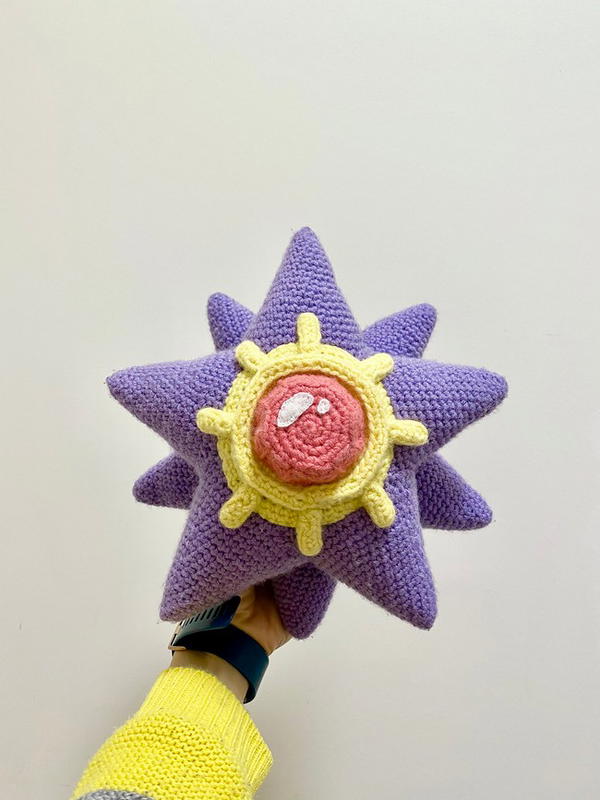 This Starmie from Pokemon crochet pattern is a great way to create a beautiful addition to any Pokémon collection. This adorable crochet pattern for Starmie uses the traditional single crochet technique, requiring sewing skills and box yarn. You'll be amazed at how fast this crochet pattern comes to life. After seeing the Pokemon Starmie, you'll just have to make this awesome creation for yourself! It's a great way to add a touch of Pikachu to your décor as a desktop or wall piece.
Machop Pokémon amigurumi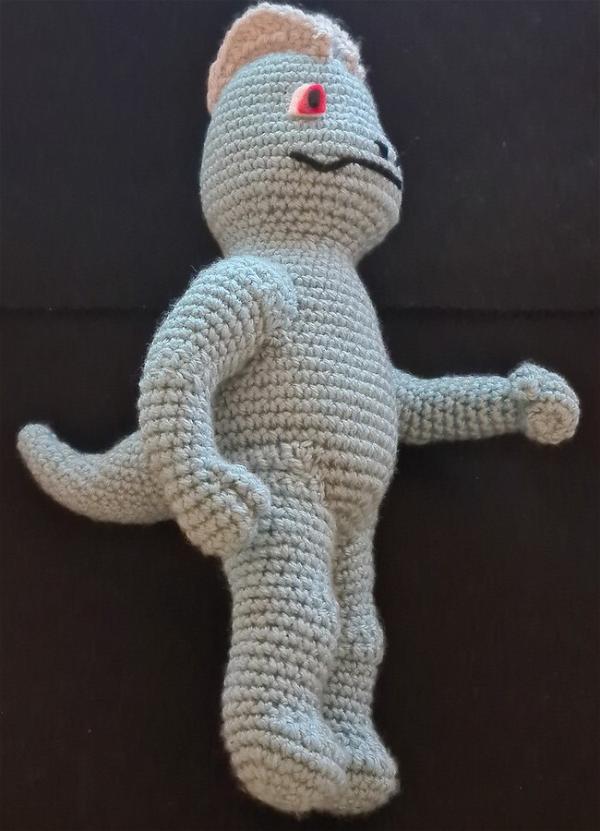 If you want a cute and happy Pokémon, then you will definitely love this cute crochet macho! Crocheters will love the feel of making their very own Machop amigurumi! Machop loves to train hard, and even though he's the size of a human child, his body is mighty too. His two arms are very strong, with his hands capable of lifting heavy weights, and he can also overheat his muscles to create flames! These cute plush Pokémon toys make great gifts for both beginner and advanced crocheters.