If you're anything like me, your wardrobe has a lot of holes in it. Crochet granny square cardigans are a great way to fill them while also giving you a feeling of accomplishment. Crochet granny square cardigan patterns allow you to simultaneously use up odds and ends of yarn in your stash and create something beautiful. They can be crocheted with various fabrics, including chunky and lightweight yarns, making them perfect for every season. Some even include special features like pockets or zippers. There are so many different cardigan patterns out there that there's sure to be one that perfectly suits your style.
How To Crochet Granny Square Cardigan

Whether you're looking for a cardigan to keep the chill at home or a fashionable layer for a night out, crochet granny square cardigans are a fun and stylish addition to your wardrobe. They come in several lengths and are made in various styles, with some featuring collars, zippers, and buttons. Crochet patterns for cardigans often use multiple colors, making them ideal for gift-giving. They allow you to make the garment unique by selecting colors that match the recipient's personality. Below are 20 free crochet granny square cardigan patterns. These garments range from comfortable sweaters to cute and casual cardigans that can be worn any day of the week.
What is a Granny Square Cardigan?
A crochet granny square cardigan pattern is a sweater made of patches of different colors, sizes, and shapes, forming a pattern together. The crochet granny square cardigan patterns were first seen in the late 19th century and were very popular during the 1920s. They were made from wool, cotton, or silk and had different colors like blue, red, yellow, etc. The patterns were mostly geometric shapes like triangles and circles. They were also made with flowers, leaves, or other shapes that resembled nature.
Why Crochet Granny Square Cardigan Patterns?
Crochet Granny Square Cardigan Patterns are one of the most popular types of crochet patterns. This type of project is perfect for beginners who have never tried to make anything or those looking for a simple pattern that can be completed quickly. So many people love these patterns because they are easy to follow, and there are many different ways to make them. For example, if you want a cardigan with pockets, you can add them to your design. Or, if you want sleeves, you can add them to your design. The endless possibilities make it easy for anyone to come up with something unique and interesting!
Granny Square Cardigan Rose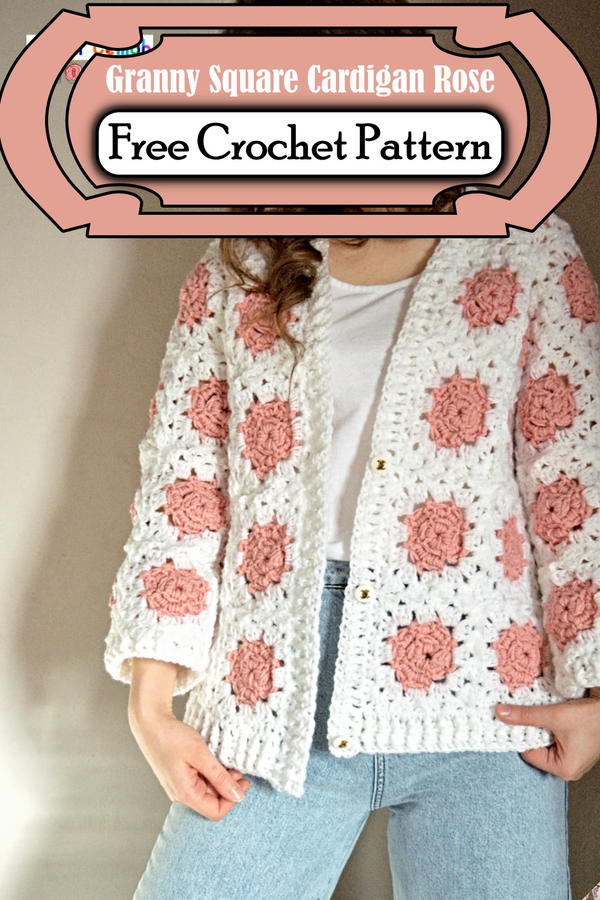 You can wear this crochet granny square cardigan with true friends and family. The cardigan will make you look more trendy and stylish. This basic granny square cardigan is worked from the top down. A simple yet elegant design will draw attention and compliments because of its unusual crocheted construction. Worked in soft yarn and worn over a slim-fitting T-shirt or camisole, this cardigan will be the perfect project for the summer or cool evenings indoors.
Granny Square Cardigan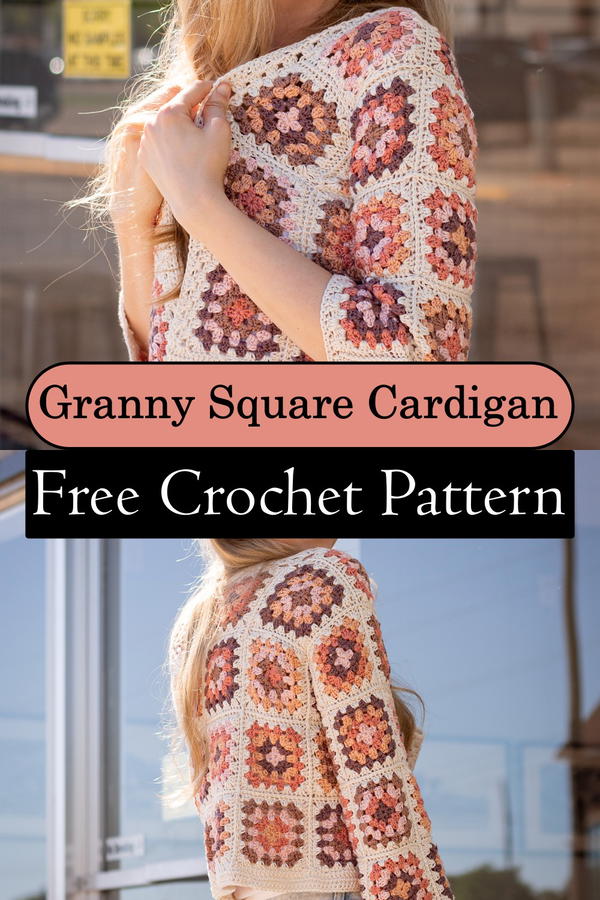 Add some color to your wardrobe with the Crochet Granny Square Cardigan! This sweater is designed to fit a woman's small-shoulder frame. It features a square neckline and button front closures. The versatile design makes it ideal for layering over tanks or other tops for added warmth or on its own, showcasing the colorful granny squares that have become a staple in today's fashion world. With its stylish button-up design and classic colors, this crochet granny square cardigan will keep you cozy as you are out and about all winter long.
Granny Square Cardigan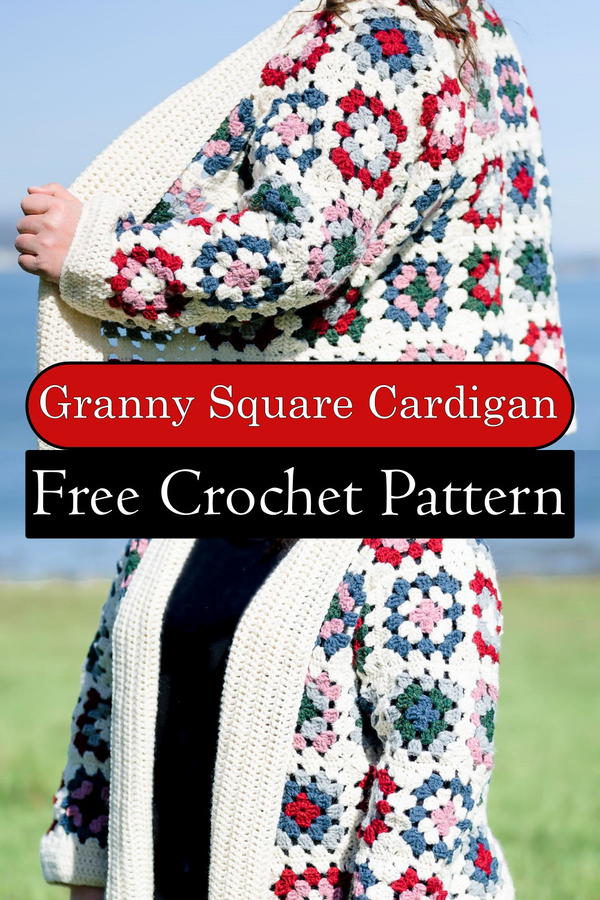 'This is the perfect cardigan for layering. It's flattering, cleverly shaped, and has a beautiful textured crocheted detail that shows off your favorite texture stitch. This crochet cardigan is a simple, classic, and elegant way to add warmth to your wardrobe. Whether you're after something that can be worn all year round or just for special occasions, this preemie size pattern is the perfect option, making it easy for anyone to create his or her own unique piece of art. The recommended yarn is soft, lightweight, and breathable, which makes it ideal for any season.
Crochet Granny Square Cardigan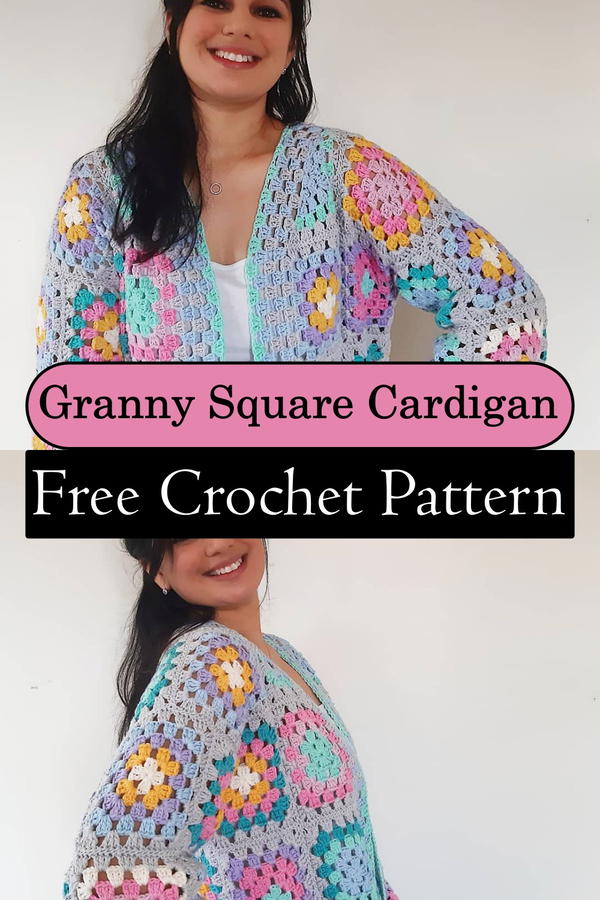 This project is perfect for beginner crocheters and a great way to experiment with color combinations and yarn. You'll be the chicest girl in a cute crochet granny square cardigan at the dinner party. With just one size, it's easy to adjust. This will surely be your go-to crochet Granny Square Jacket pattern! You can use up all those partial skeins and make a blanket, a sweater, or just this gorgeous cardigan. Crochet granny squares and add them as you go, or start from the top with multiple rounds of one color. This is a great project for beginners.
Tulip Square Cardi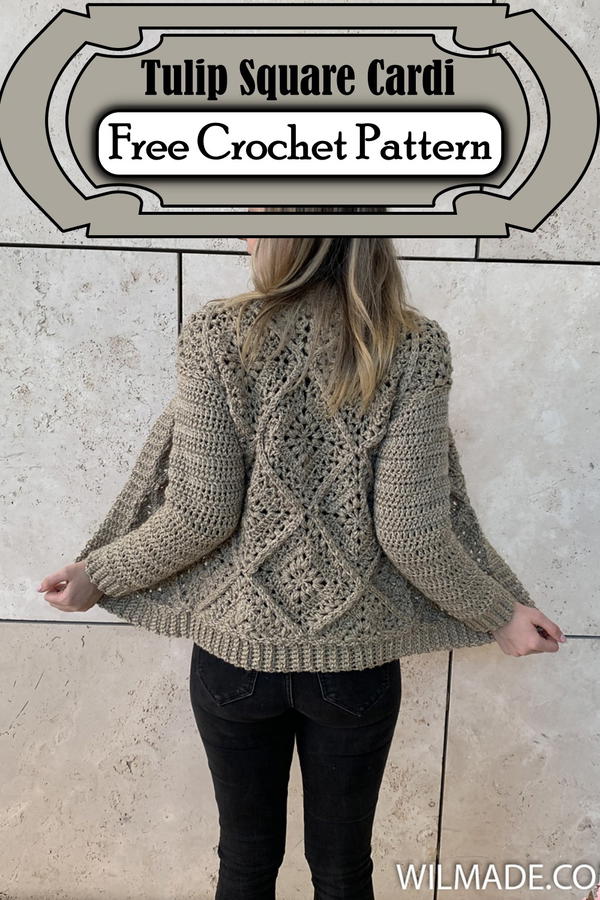 The Crochet Tulip Square Cardi has a super soft and comfortable feel, made from the finest acrylic yarns. This versatile cardigan is great for layering over your favorite dress or tee when you're just ready to kick back and watch tv. This Tulip Square Cardi is a fun and easy crochet project that works quickly in worsted-weight yarn. Featuring beautiful picots, it will make a great layering piece for spring and summer! Its simple square construction means it's a project that can be completed in just a few weeks, allowing plenty of time to do what you love most: wear your Tulip.
Granny Square Blanket Cardigan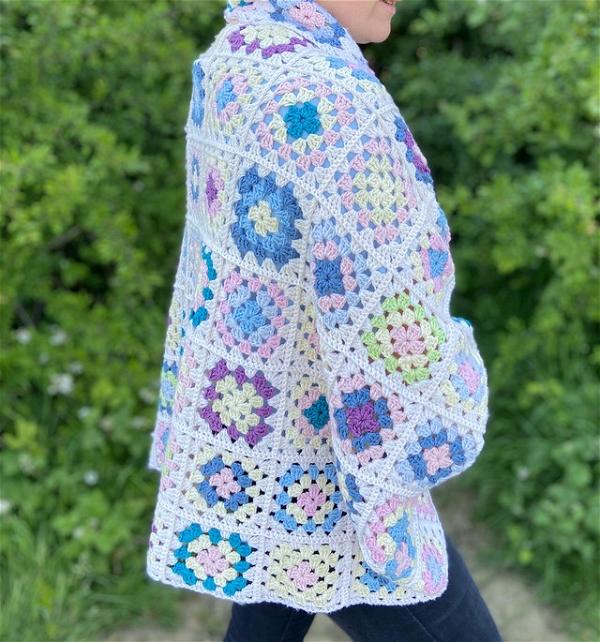 Granny square blankets are always a hit with the kids. But sometimes, you want to make something that will keep them warm in all weather, so how about turning a plain blanket into a cozy knit cardigan? This slouchy cardigan is perfect for using up your leftover yarn from other projects! The simple granny square pattern is easy to follow and super comfortable, and the cotton yarn is light enough for warmer weather but warm enough for those chilly fall days. This is the perfect project if you want something different from your typical blanket. Plus, it's really easy and will make all your friends jealous!
Halloween Granny Square Cardigan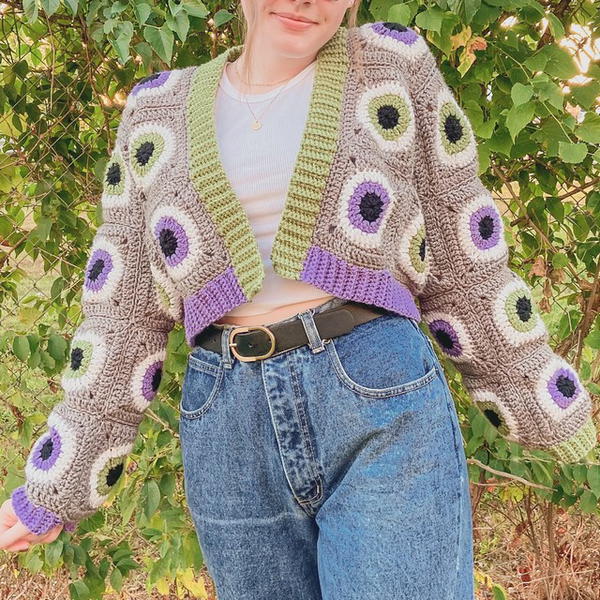 This adorable crochet Halloween granny square cardigan pattern is perfect for all ages, from baby to adult! It's a super quick, easy project you can make in various colors and motifs. This little cardigan will keep you cozy from head to toe on those cold autumn nights or serve as an adorable sweater for your little one! This Granny Squared Cardigan is the perfect easy Halloween costume or adds flair to your day-to-day wear! It's a simple project you can complete in just a few hours.
Granny Lace Cardigan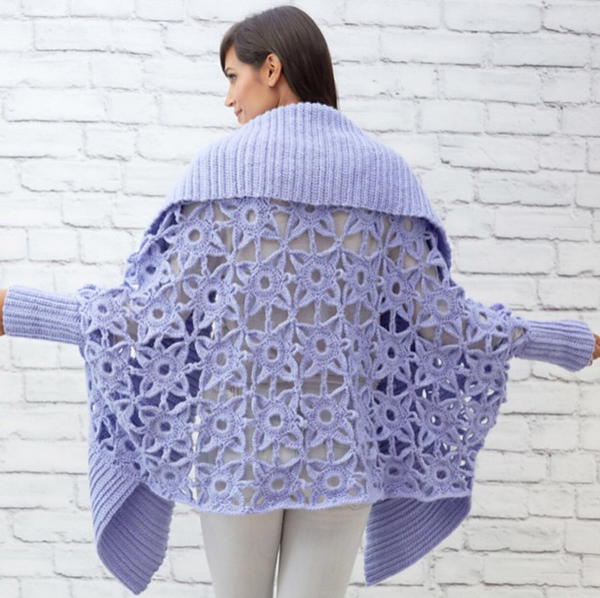 This crochet cardigan combines smart cardigan styling with the comfort of a shrug. It's made from soft yarn and features floral motifs with a soft, brushed texture. Add a touch of elegance and comfort to your wardrobe with our beautiful crochet granny lace cardigan. Featuring a scoop neck, long sleeves, and loose fit, it's the perfect addition to your Spring/Summer ensembles. Complete with simple crochet detailing, this stunning piece will surely be a go-to in your closet!
Simple Granny Square Cardigan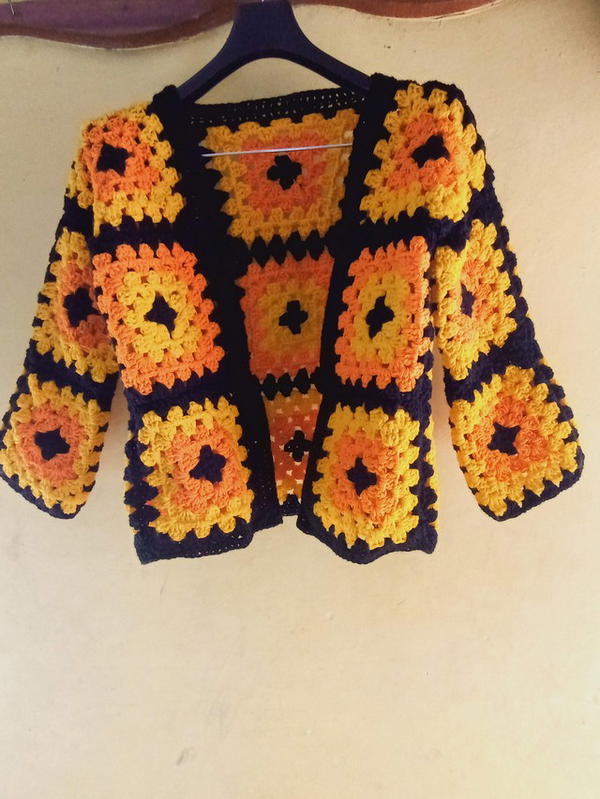 Easy to crochet and fun to wear, this Granny Stitch Cardigan features a beautiful open-work stitch pattern and a simple granny square motif. The perfect garment for any occasion, the Granny Stitch Cardigan is sure to be your new go-to top! Let your imagination run wild! The granny square is a perfect base for a whole range of projects. You can make it as large or small as you like and combine it with other yarns in your stash. Try using the same color family to create a beautiful granny throw blanket, or experiment with pairing complimentary colors to create a unique granny square blanket that's one-of-a-kind."
One Color Granny Square Cardigan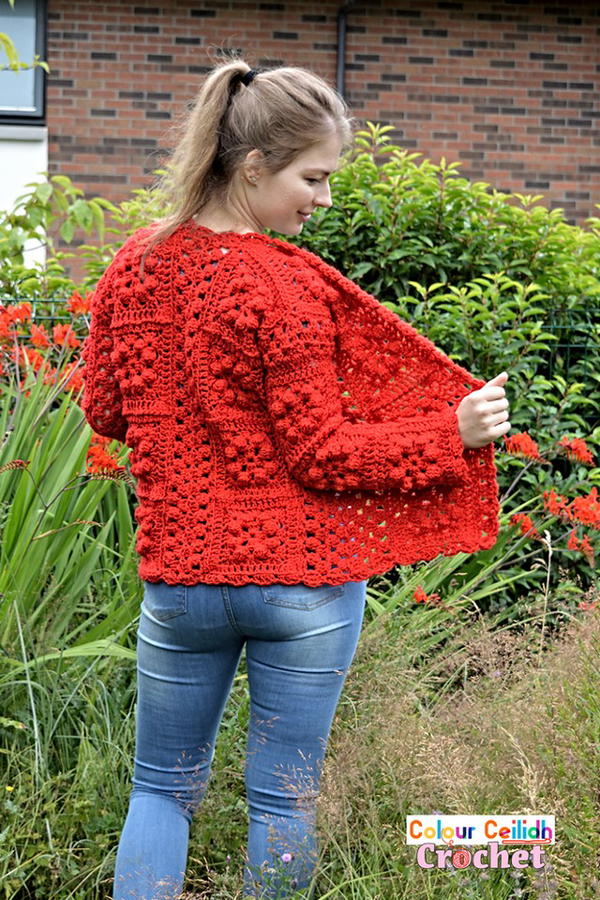 This is an easy crochet cardigan pattern for everyone. This crochet pattern is a great beginner's project with full step-by-step pictures to show you how to create this beautiful one-color granny square cardigan. This crochet cardigan pattern can be made in any size! The best part is that you only need to know basic stitches - chain stitch and double crochet stitch. This Granny Square Cardigan is easy enough for a beginner crocheter but interesting enough for seasoned crocheters. It features timeless, stylish, and versatile granny squares joined in rows to form the cardigan body. The front is buttoned with a shawl collar.
Cotton Candy Cardigan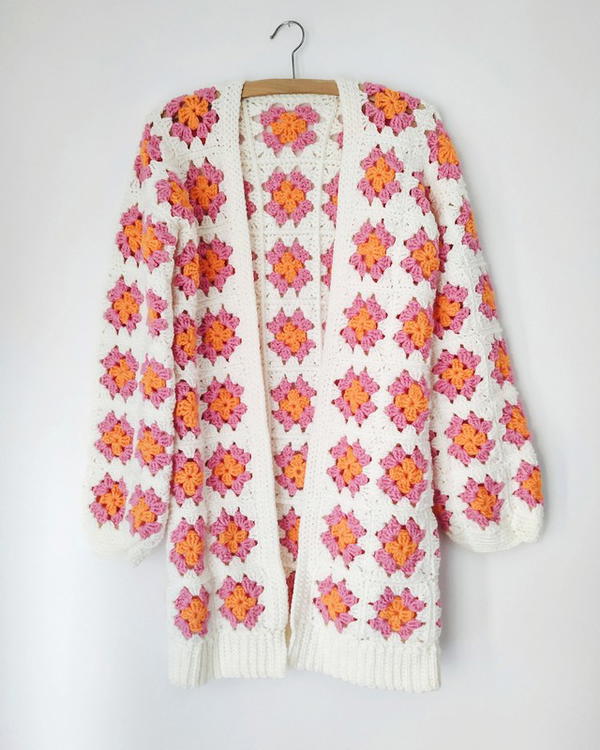 For a cardigan that looks like a cloud, slip into this cotton candy-colored cardigan. Features include a classic raglan sleeve and crochet detailing around the neckline. This adorable cardigan is made with a lightweight cotton blend yarn that creates a cozy, soft feel. The feminine design features thin crochet accents and delicate eyelash edging. This lightweight cotton cardigan will be your go-to layering piece this season. It features a relaxed fit and pockets and is perfectly paired with jeans or dressed up with a skirt.
Granny Gifts Cardigan
The Crochet Granny Gifts Cardigan is perfect for carrying on your shoulders. It keeps you warm and cozy while also serving as a stylish addition to any outfit. The crochet Granny Gifts Cardigan is cute and warm, and that's a great choice for your baby. The cardigan has lovely embroidery detail and decorative buttons on the front. The crochet granny square is quick to work up and makes for a super cute accessory for photo shoots or playtime.
Granny Cardigan
This crochet granny cardigan is easy to make your own with the color of your choice and versatile enough to wear with anything. It also makes a great gift for friends and family. Keep your wardrobe versatile with the crochet granny cardigan. This simple and comfortable laid-back cardigan is perfect for days when you don't know how you feel about dressing up but don't want to look messy. Made of 100% cotton, it feels natural against your skin, allowing you to move freely without worrying that the fabric will snag or itch. The simple design makes this a perfect all-season cardigan that can be worn on its own or layered under a coat.
Two Color Granny Jacket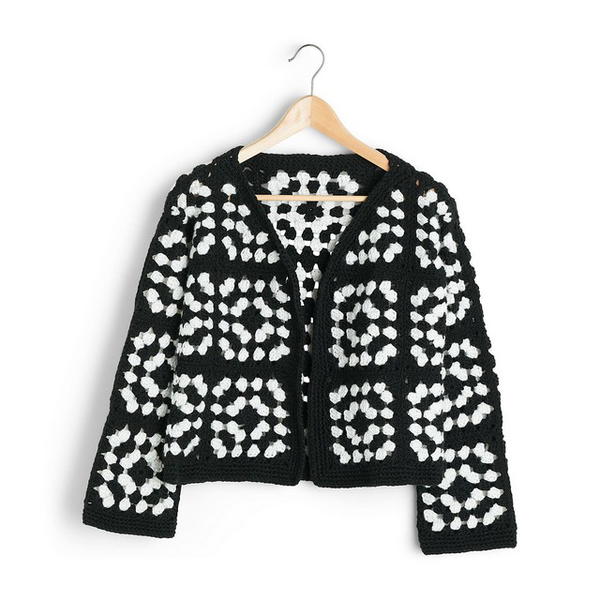 Crochet Two-Color Granny Jacket. Here comes the season to show off our beautiful collection of hooded, quilted, and winter jackets! To complete your winter wardrobe, we offer a range of stylishly designed jackets specially made to give you warmth on the coldest days. The crochet two-color granny jacket is great, and it's completely handmade. The two colors make the crochet granny jacket special and unique. This beautiful crochet jacket features a two-color granny stitch that creates a bold contrast. The ribbed collar, hem, and cuffs show off your style while keeping you warm in cold temperatures.
Granny Twister Cardigan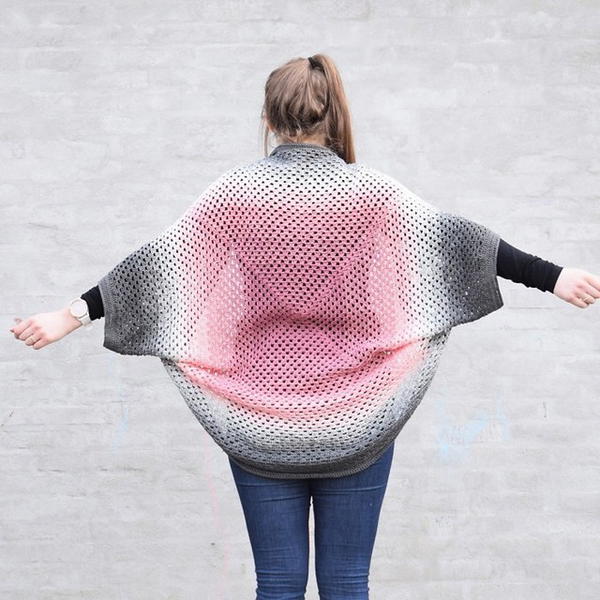 If you like to wear a cardigan, this crochet granny twister cardigan is perfect for your wardrobe. It is soft and smooth, warm but not too hot. This easy crochet cardigan pattern will give you a new appreciation for the versatile granny square. The stitch pattern is a variety of crocheting and twisting, and the result is a stunning piece that does not take long to complete. This cardigan is made from the top, so you can try it on as you go. The cardigan features a simple granny-style pattern combined with twisted stitches for a unique look. Choose your favorite color and start crocheting!
Daisy Granny Square Cardigan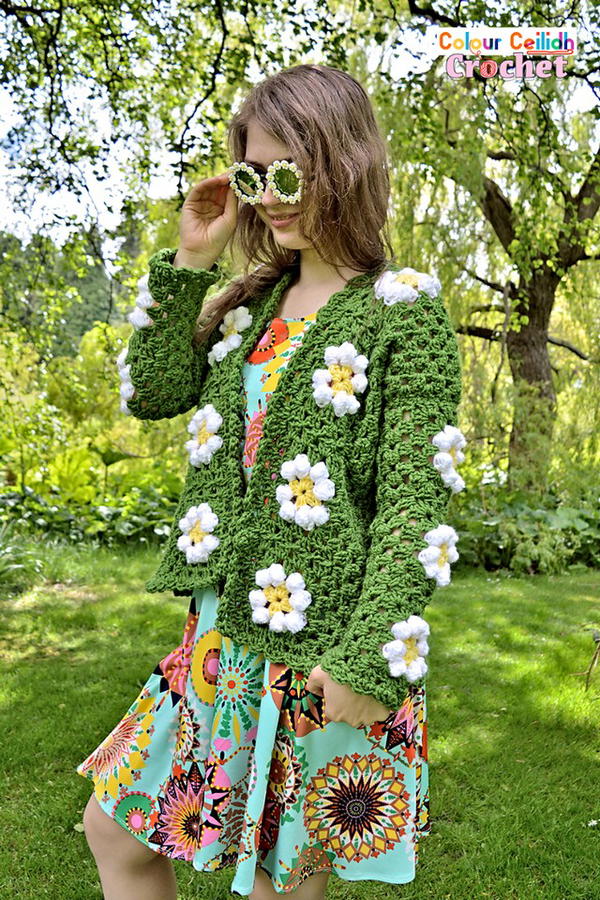 This crochet Daisy Granny Square Cardigan is a fun and easy pattern. It requires medium-weight yarn and a large crochet hook. The finished size fits women's sizes small through extra large. It makes an ideal gift for birthdays and holidays. This summery crochet cardigan jacket is so cute. It's easy to make and perfect for beginners. The crochet daisy granny square is such a cheerful way to layer up in the colder months, and we love how this cardigan gives it a bit of extra style by adding a simple shell border with a button and loop closure.
Maya Cardigan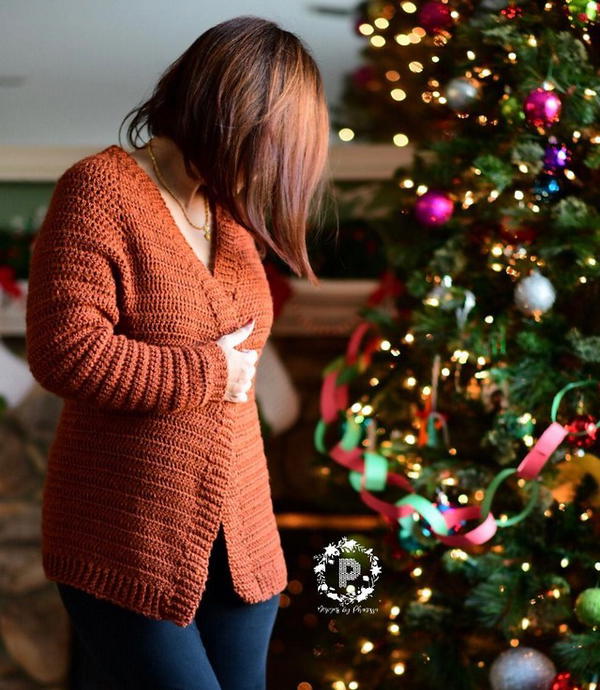 The Maya cardigan sweater is the perfect beginner's sweater. Simple stitches and minimal shaping for a classic raglan-style top-down sweater. The perfect everyday cardigan! The Maya Cardigan is a classic raglan style, top-down cardigan. Simple stitches will use with minimal shaping for the V-Neck. It's a perfect beginner's sweater for those who want to try a sweater pattern. Whether knitting it up in a solid color or with some fun stripes, this cardigan will quickly become your go-to piece in your closet!
Continuous Granny Square Shrug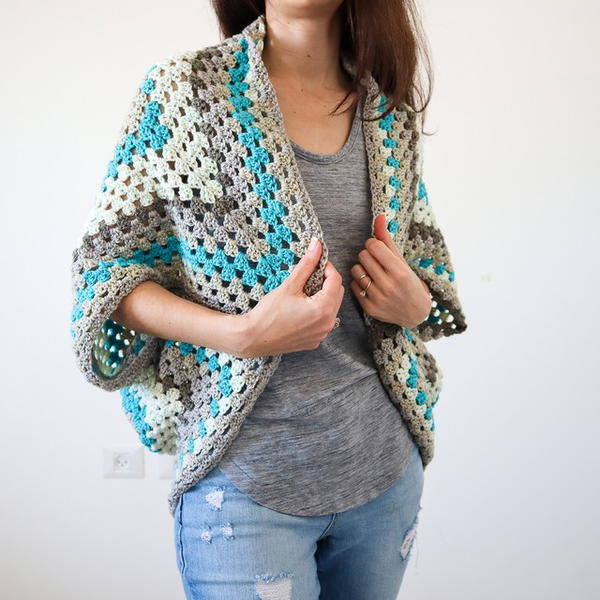 Ever wondered how to make a crochet shrug? This cozy cocoon shrug is the perfect beginner pattern. If you know how to complete a granny square, you'll master this item in no time! This beginner-friendly jacket will teach you all about crocheting with granny squares and making a cozy cocoon cardigan! This crochet shrug is your perfect cocoon cardigan! Made from continuous granny squares, this cozy cardigan is incredibly easy to crochet. It's a beginner-level project, perfect for learning the seamless technique of crocheting a cardigan. The shrug works in just one piece, so there's no seaming add.
Wildflower Cardigan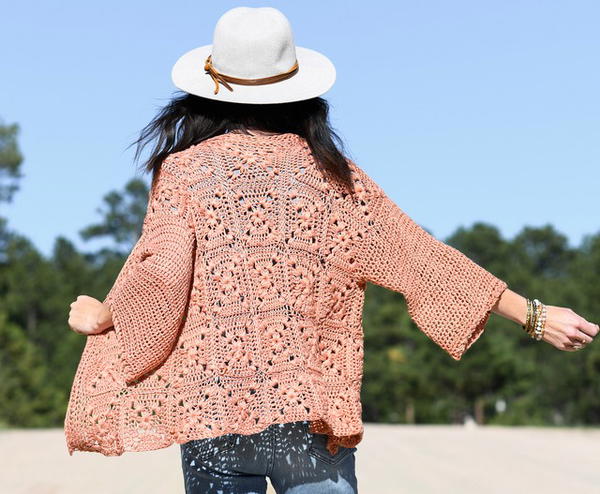 You'll love how breezy this cozy cardigan is. The airy crochet fabric is a dream to wear, and the soft flower granny squares are perfect for spring through fall. This airy and breezy wildflower crochet cardigan is perfect for spring, summer, and fall. Made of soft cotton fabric, this piece can work best in multiple ways to suit your mood. Pair it with your favorite jeans or shorts, and add a boho to your outfit. The flowers are the perfect focal point, making this project portable and wearable!
Every day Granny Square Cardigan.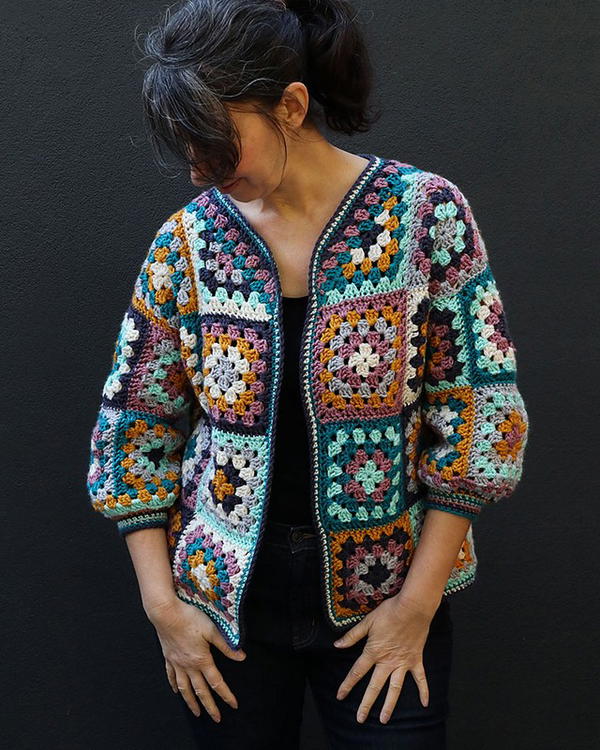 Every day is an occasion to wear a crocheted cardigan, whether you're dressing up or dressing down, so why not make your own? This granny square cardigan starts from the center of the back with a simple crochet stitch all over before graduating into a more intricate design. The pattern for this cardigan is best to fit any shape and any amount of yarn. This easy-to-follow pattern will show you how to crochet a granny square cardigan, no matter your size. No more worrying about whether you're getting gauge or if your pieces will fit together—with this pattern, it's all easier for you. Go ahead and whip up any color combination you like!