Crochet rugs are a great way to add life to your home. Don't think of crocheting a rug as a chore but as an opportunity to relax and create something beautiful, warm, and inviting. Crochet rugs are a perfect way to spice up the look and feel of your home. If you're interested in learning to crochet, or if you're already an expert crocheter but haven't tried this craft out yet, we've compiled some of the best crochet rug patterns that are being used nowadays.
Vintage Crochet Rug Patterns
Crocheting a Rug is an exciting and rewarding process, where all the hard work on making something beautiful with your hands leads to one of your most appreciated home pieces. Whether you're looking for an easy crochet rug or one that's a bit more challenging, we've got plenty of free crochet rug patterns.
Crochet Rug Patterns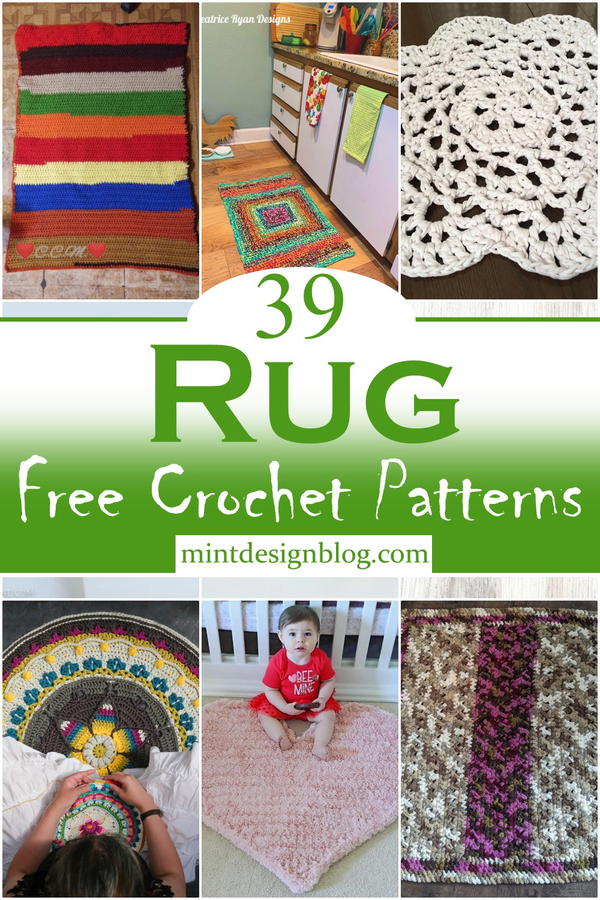 Crocheting is a hobby that anyone can take up, whether you're a beginner or an expert, as it doesn't require a lot of time and can also be used to put a colorful and unique spin on room decor. Choose from popular patterns that come along with clear instructions and photos so even beginners can create stunning rugs. Crochet rugs are a great way to add life to your home. But what's nice about this craft is that it's not just about the crochet itself – it's also about the effort that goes into making something beautiful for others to enjoy.
Let's look at 39 free crochet rug patterns that are the must-knows of the crochet world. These Crochet rugs can make any room in your home cozier.
Diamond Shells Mug Rug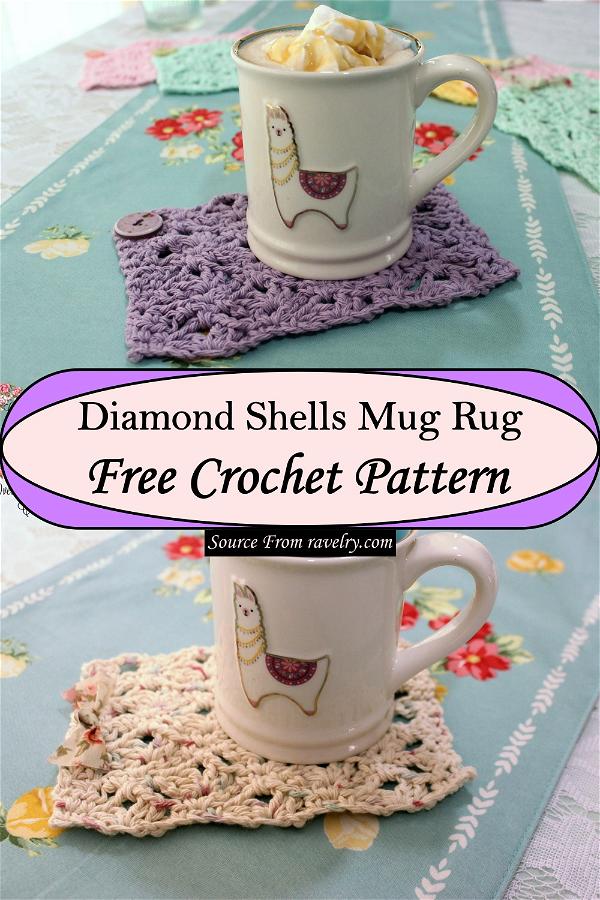 The diamond shells mug rug is a perfect crochet pattern to make coasters for your home decor. This marble-styled coaster pattern is so easy that even beginners can learn this recipe. It will be an exceptional cozy addition to your home decor, and with its unique diamond shell design, it is the best-themed gift for your close ones.
Make it in several colors to make a superb collection of coffee cup coasters in your own home. The unique color combination and lucid designing technique make it a perfect companion if you love coffee with your handmade crochet items. The beauty of this crochet pattern lies in that it is not only a mug rug but also a nice table coaster that would love to add up to your home decor.
Flower Power Mug Rug Crochet Pattern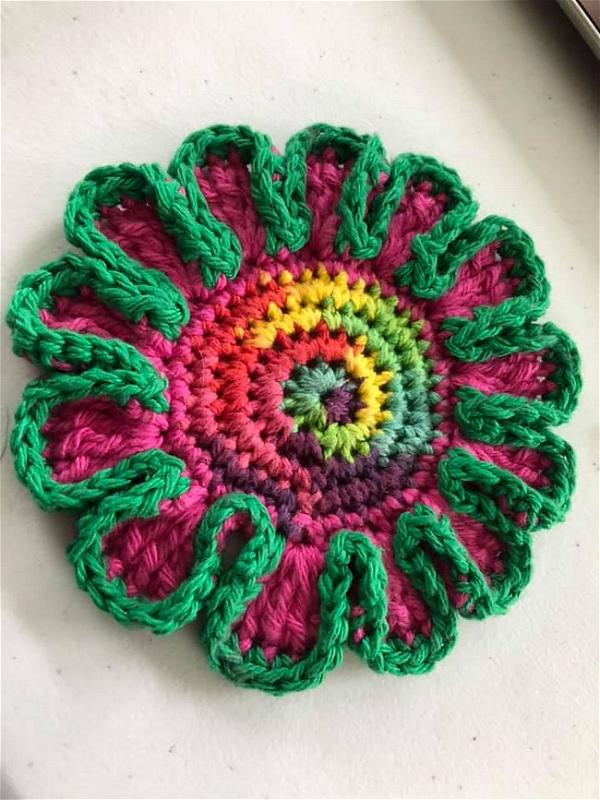 Grace your home with this elegant Flower Power Mug Rug Crochet Pattern to brighten your decor. Perfect as a coaster, you can even use it to jazz up your home as a beautiful decorative accent. This crochet Mug Rug pattern is an undeniably unique design that will have your friends and family thinking this was handmade just for them.
You can make this superbly comfy and colorful crochet flower mug rug in many colors for any occasion, like using it as a coaster or as a decorative accessory to add some zest to your room. Choose the colors of this flower pattern according to your taste; they will also be perfect for lining up the kitchen counter or table space. A charming crochet gift that anyone would love to receive and keep close.
Tiny Triangles Crochet Rug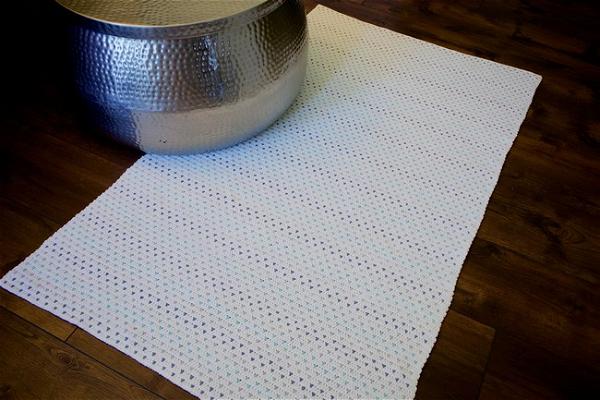 Tiny triangles are crocheted into a fascinating crochet rug pattern. This rug pattern is one of the most astonishing crochet designs. The texture looks chic, and its simple appearance can be nicely fitted in a warmer environment. Are you looking to add some color and cozy softness to your home decor? This crochet rug is just the right one you are looking for.
Make this tiny triangles crochet rug with a simple crochet stitch. Easily you can insert this crochet rug into your bathroom, bedroom, or living room. This beautiful crochet rug is made of 100% cotton yarn, so it is easy to wash and keep clean. You can simply make this beautiful crochet rug by buying the yarn and needle mentioned on the product detail page.
T-shirt Yarn Rug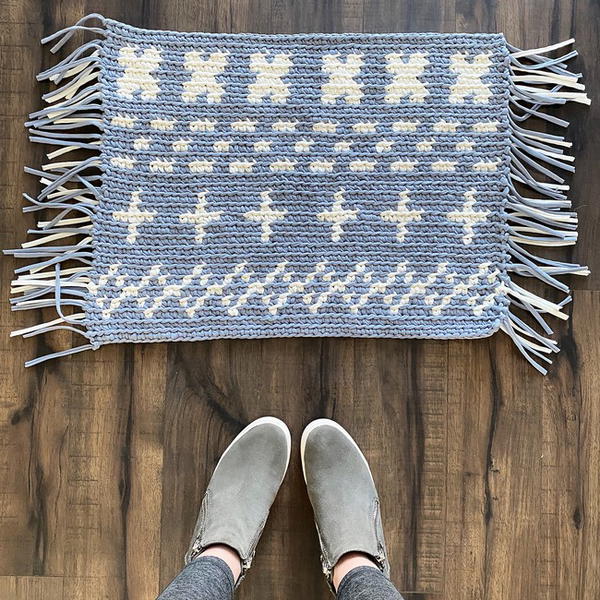 You have so many worn-out t-shirts in your drawer. Why don't you make a rug out of them? The t-shirt yarn rug is an excellent way to use old clothes, which prevents them from being thrown away. This is not only an eco-friendly way but looks too beautiful after finishing the crochet work.
A floor mat with a handmade appearance is great for adding texture and interest to your entryway. It can beautify your bedroom door and looks too cozy in grey-colored yarn; you can make different abbreviations or signs in this rug pattern according to your will. We stitch the hanging fringes on both horizontal sides of this rug to make it look more admirable. The loops of the rug hide dirt and add warmth to the door.
Striped Summer Rug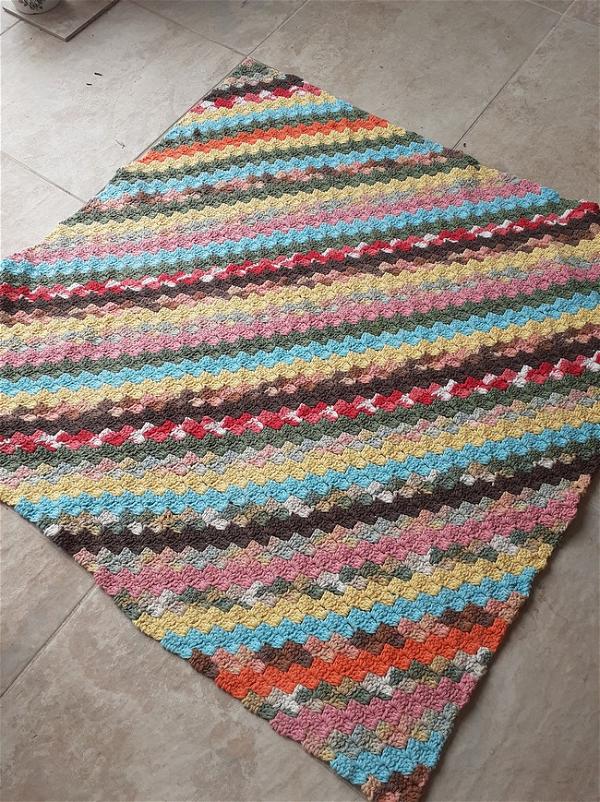 By choosing a striped summer rug pattern and making an exquisite striped long-lasting accessory, you'll surely transform your home and living room space into a definitive statement. This striped and striated pattern is a unique idea for design and decoration. You will work easily with this pattern, and you should go with the diagonal technique to create a beautiful result.
Make it preciseness, and you will be glad about the stunning appearance. If you would like to surprise people with an exclusive summer decoration, this striped and striated summer rug is exactly that. Add a splash of color to your room in the holiday season by making our striped summer rug.
Fringed Doll Rug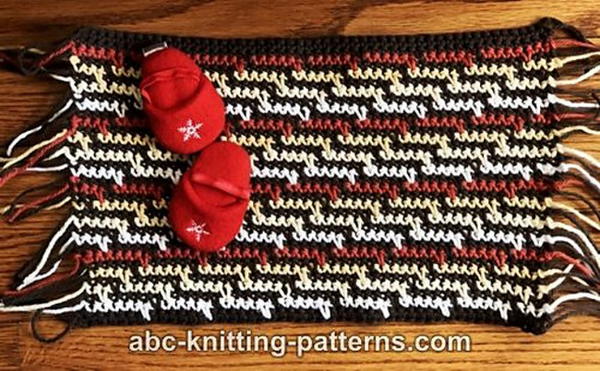 This free crochet rug pattern will make a truly unique addition to your room. It combines both the beauty and warmth of yarn with the practicality of rubber backing, so you get warmth and coziness in a super decorative handmade piece. If you love to make crochet dolls crochet, this must be a good pattern for your daily life. To crochet a new toy for your daughter and decorate a room or wall with these fringed dolls.
This is one of the best handmade presents you can make for your kids, and a very kind touch will make them love it. Or you can also make it as a gift for your friends or family members, which they will really like on your pored-careful handmade. You can crochet this doll rug for your children to put on their bedroom floor, sitting bench, or little table.
Toasty Toes Rug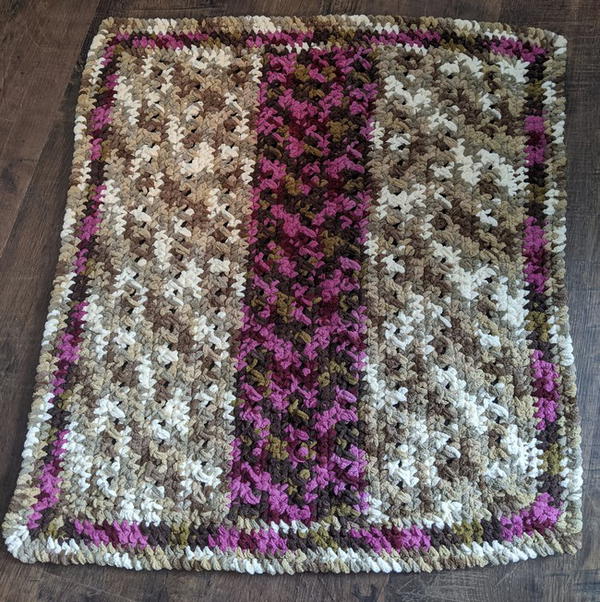 Rug Pattern Make this super stunning decorative crochet rug pattern that will be a toasty addition to your home decor. The crochet pattern is easy to follow and convenient, as it uses only basic stitches used in other amigurumi projects. Great for a beginner crocheter. With a very simple and easy design, you will reduce the time for creating a cozy and warm look for your living room.
This crochet rug pattern will brighten up your living space. Make this fun and trendy rug that will instantly add a unique touch to your room's decor. Perfect for adding vibrant colors to your living room and can be used as a rug or beach throw.
Bathroom Rug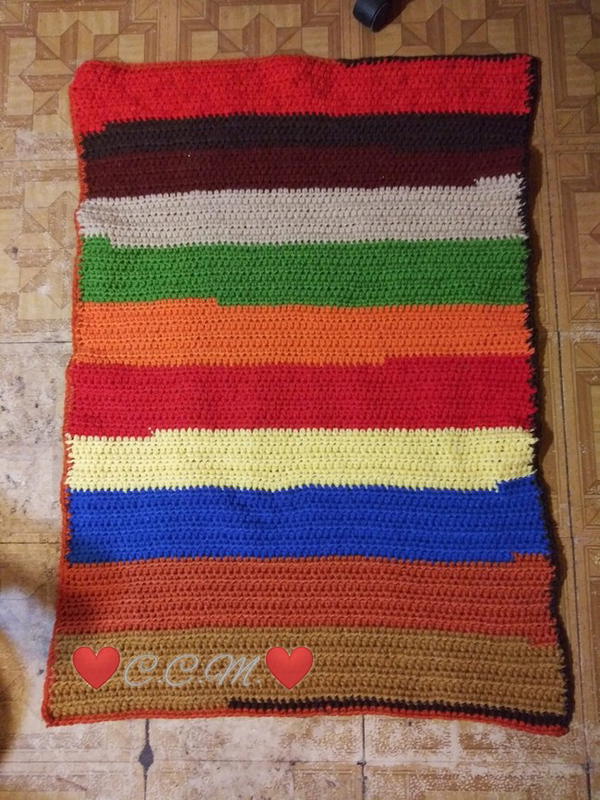 You will be amazed to know about the different crochet bathroom floor mat designs with easy-to-understand crochet tutorials. The best part is that most of the materials used to make these rugs can be found in your home. If you are looking for bathroom rug inspiration, scroll down and find the classic striped design and a different color combination for each mat; you can easily change the color combination. The best thing about the crochet mats is that the colorful stripes will be arranged in random order so that your mat can be cuter in appearance.
The mats made from cotton yarn will give you an absolute comfy feeling due to their fluffy texture. Your kids may take out a great deal of time seated on this beautiful crochet rug pattern in the restroom; certainly, it will look attractive and magical at the same time.
Bath Rug Pattern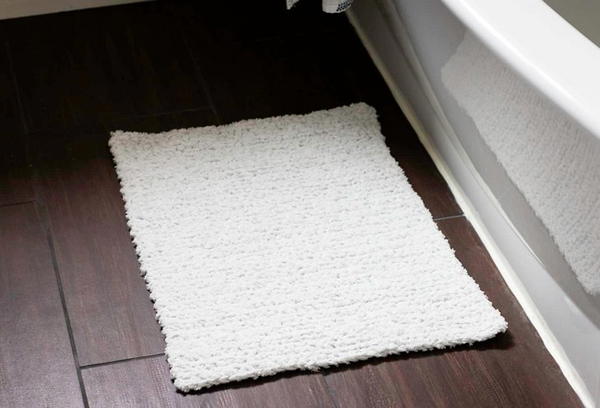 Make a beautiful bath rug with the perfect texture that you need in the bathroom. You will find them a great handmade addition to your home decor and would want to add more rugs like this to your home decor, which can give a distinctive look to the bathroom. It's durable and high quality, and it'll make you feel great every time you walk on it after taking a warm shower.
Create your bath rug today and take the plunge into making something unique today. A nice piece of cotton yarn will do for this soft rug. The best thing about these rugs is that you can make them any desired length, width, and height while using the same basic techniques. This is an ideal bath rug pattern that you can use to boost your bathroom's appearance.
Crochet Faux Heart Rug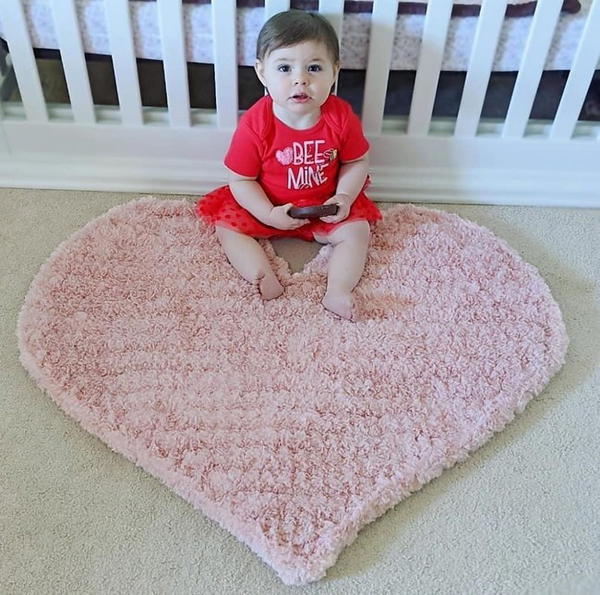 The pattern will help you make your home more charming, creative, and adorable by adding some heart shapes on the floor. This pattern uses basic crochet stitches and techniques. Moreover, this pattern is explained in a simple and illustrated way that even beginners can make easier. You can create this charming crochet rug in a few minutes.
The size of this floor mat can be easily controlled according to your choice, and it will also suit your living room or hallway. You can make this beautiful crochet heart-shaped rug easily. You can even double the yarn weight for a thicker rug or change the hook size to make it thinner as per your requirement, and also, you can use your color choice as you like.
T-shirt Yarn Round Rug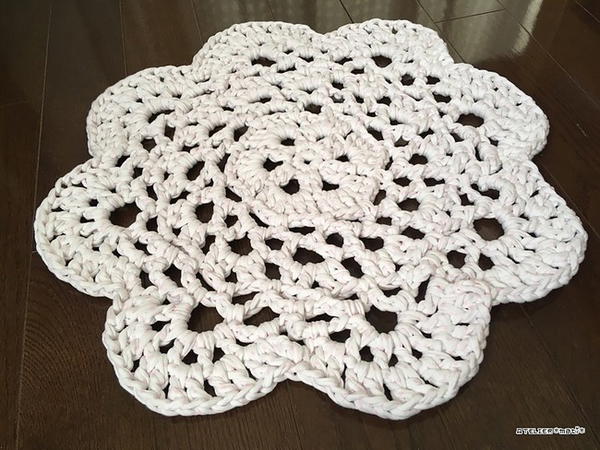 The T-shirt yarn round rug will be a perfect home interior designer as it has been created using the yarn. This round rug will add some unique decorative things to your home. This round rug has an elegant design and is very simple to make, which even beginners can do. This rug works up quickly to crochet for your home in t-shirt yarn. Modify the size by increasing or decreasing the starting chain.
You can even use this pattern for teens and adults to create a beautiful space for themselves for their hobbies, so sit back and explore a wide range of free crochet patterns.
Country Bright Rug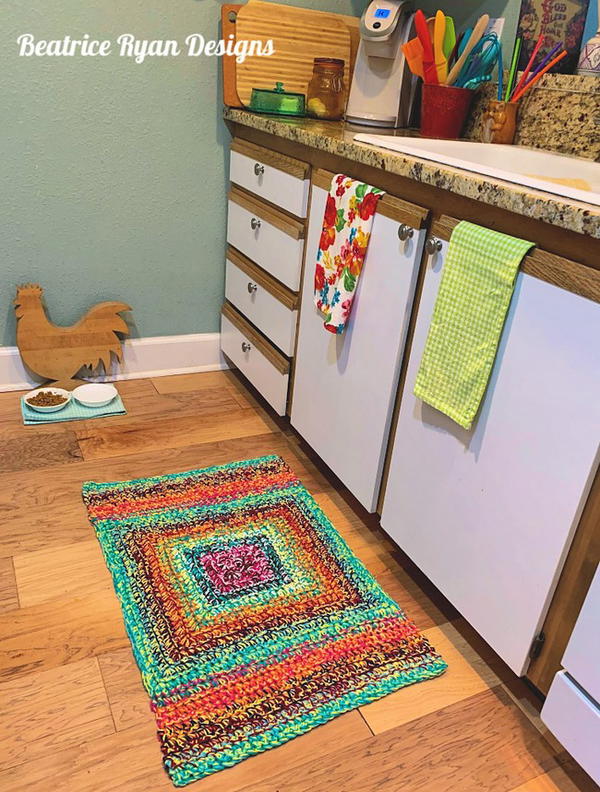 This pattern uses simple and easy stitches and techniques to create a bright, bold, delicate corner for your home. This very useful country crochet pattern is the easiest way to upgrade a room and make it fashionable and elegant in your home. The crochet project is done in simple colors, and the eyelet pattern used throughout the shawl gives it a well-groomed and clean look.
The project can be completed in one day, making it a great choice for gifting or completing small crocheting projects. If you have a spare place in your home, place this crochet pattern in it and make it the most beautiful corner of your home.
Funky Fun Circular Rug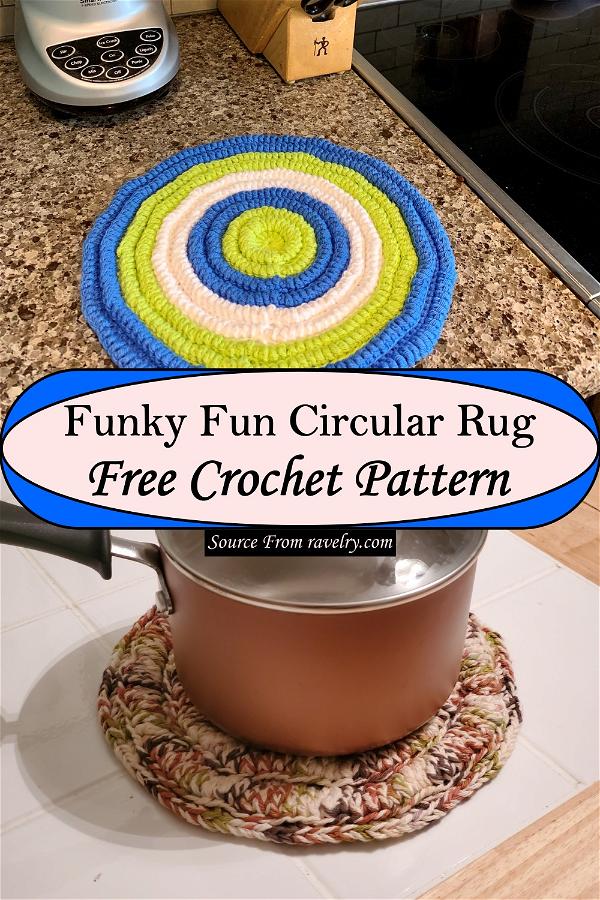 A Funky Fun Circular Rug is not only an original decoration for your home but also an excellent trivet or potholder. It's a great idea, especially if you're into recycling or have a bunch of yarn scraps lying around. It is a great way to use them up and create something useful simultaneously.
To get this done, you need two or more pieces of fabric, preferably in different colors. It works best with wool fabrics to ensure your rug will not slip around on the floor and makes a great-looking decorative accent piece in a room of any color scheme. You can do it with just a single bit, but that's not very original. This is a fun project that can be completed on the weekend.
Crochet Mug Rug Coaster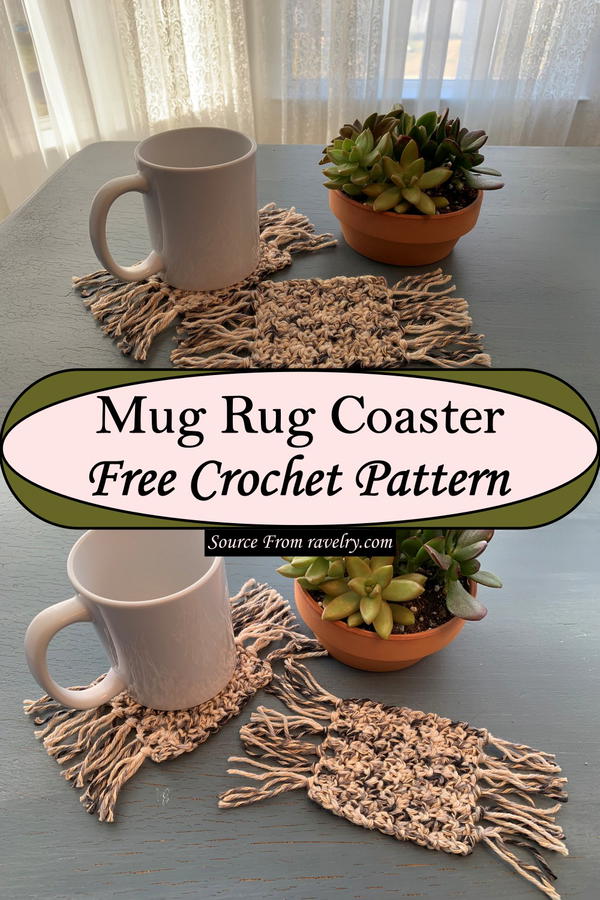 Crochet mug rug coasters are the perfect addition to your home, and they make the best handmade gift for anybody who has a love for crochet. Each coaster only takes an hour to finish up, making them quick and easy gifts to make.
Mug rugs are here to rescue your kitchen countertops. Now, who would have thought that a mug rug would be beneficial and functional too? Everybody has a mug that needs protecting in their household. Whenever a guest comes to your house, you need to serve the best drinks, which calls for the Mug Rug Coaster. The energetic, creative and comprehensive pattern makes it easy to crochet the desired coaster with your own hands.
Outdoor Rug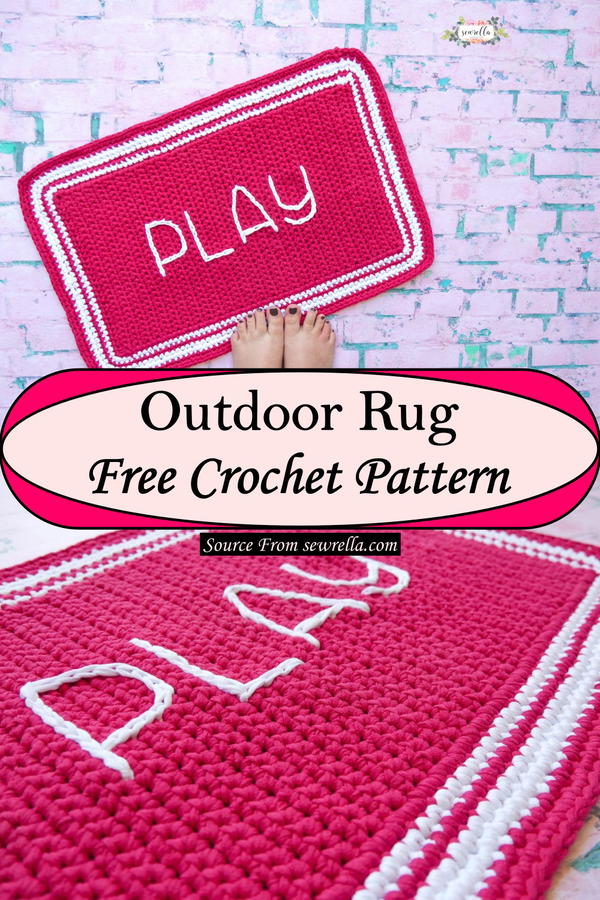 This crochet pattern for the outdoor rug is the best doormat for your home's patio. To create this fine work, you need to know a couple of stitches, single and slip stitch; the design is unique, and the color combination used in this rug is magnificent. The crochet Rug is one of the most important and needed things in our home.
There are different crochet rugs with different styles, designs, colors, and measurements. The design must be chosen according to the rooms and décor of our home. The outstanding color and design will bring more fun and enjoyment to your home.
Crochet Cushy Rug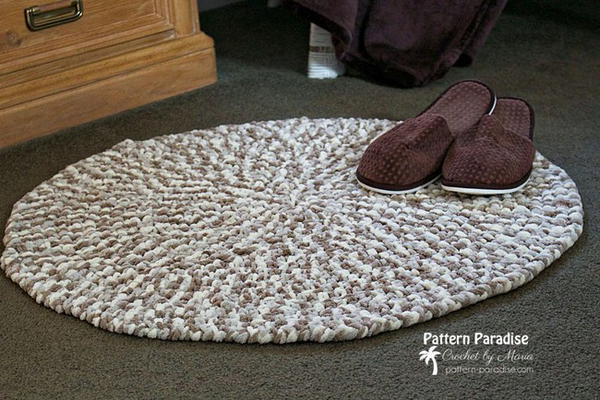 The Crochet Cushy Rug is an inexpensive and fast DIY project. This crochet is delicate, beautiful, and versatile. This would be a real conversation starter for your fellow friends and beloved ones. You are presenting your new crochet rug pattern crafted by you. This rug pattern is a fashionable addition to your rug décor.
This rug is made from high-quality yarns, strong and soft enough to provide you with extra comfort. You can use it in any season, day or night. You can also choose the color that best fits your home interior. It's a perfect idea for gifts. Cushy Rug is the perfect one for you. With so many color possibilities, you're sure to find the perfect look for any room in your home. So join the Crochet Cushy Rug Handmade Revolution.
Kaja C2C Rug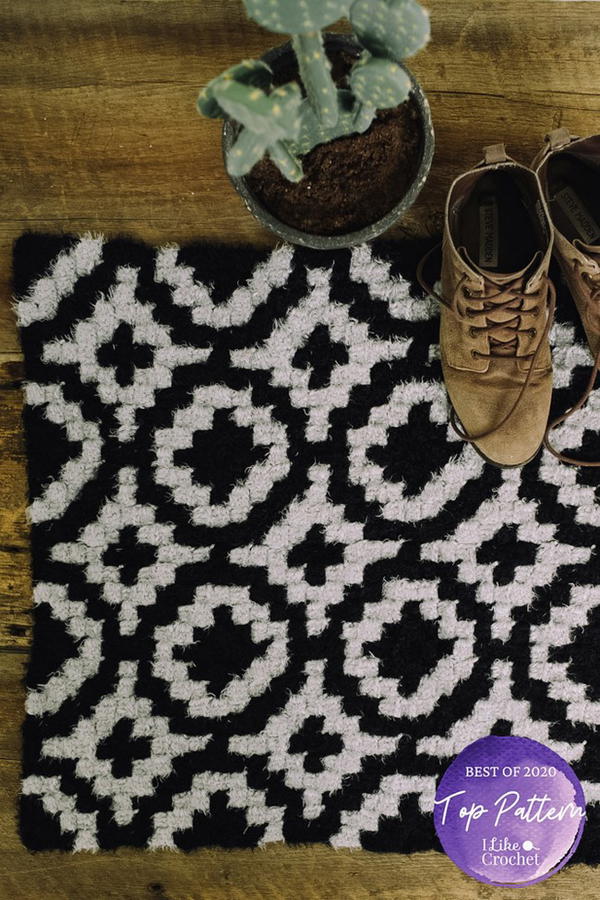 The Kaja C2C Rug Free Pattern is specially designed for those who love crochet and want to learn new skills. It's very suitable for a beginner as this pattern will allow you to learn these simple stitches, which you can use in future projects. Don't give up on your crochet wishes.
It uses basic crochet stitches such as chain, double crochet, and slip stitch that is very easy to make. It's crocheted in a classic color combination that looks rich and can be customized easily. You can use combinations of black and white to create this rug in your favorite colors. Make your entryway or bathroom look royal with this Rug Free Pattern.
Crochet Cloud Rug Free Pattern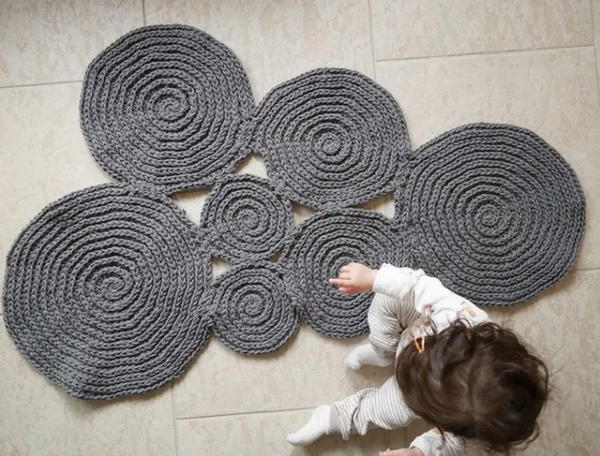 Crocheting is a very relaxing hobby because it calms your mind, but you can let your imagination run free. Crochet pattern cloud rug with this pattern, you can crochet a unique cloud rug. Or to give as a present. This pillow was crocheted with this wool-like yarn.
This pattern is suitable for adults, decorating a child's room and use in their homes or offices. You will be able to crochet this lovely rug in the 'brave blue' color, but you can easily change that with another color of your choice. It is very easy to crochet a cloud rug for yourself or as a present.
Camping In Cornwall Crochet Rug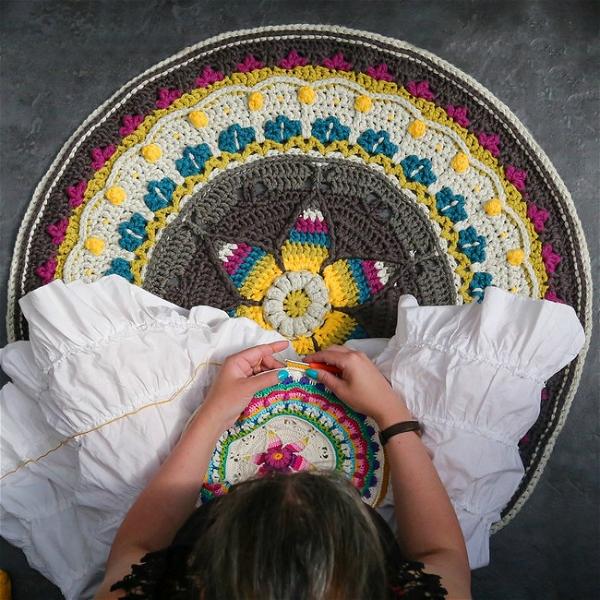 This pattern comes out quite simple and is rather easy to make. The stitches are not complicated. Crochet this fall leaf crochet mug rug and add a fun piece of beauty and charm to your kitchen. It is perfect for fall days and nights and will bring gales of laughter and a blissful mood to the ambiance.
You can use any yarn in the featured color schemes. It is a quick project that will add a touch of color to your home during fall. Coffee lovers will adore your cozy crochet mug rugs, and everyone will marvel at your original crocheted artwork and craftsmanship. Your creativity flow and recreate a fall feeling in your home with this pattern.
Crochet Brancion Rug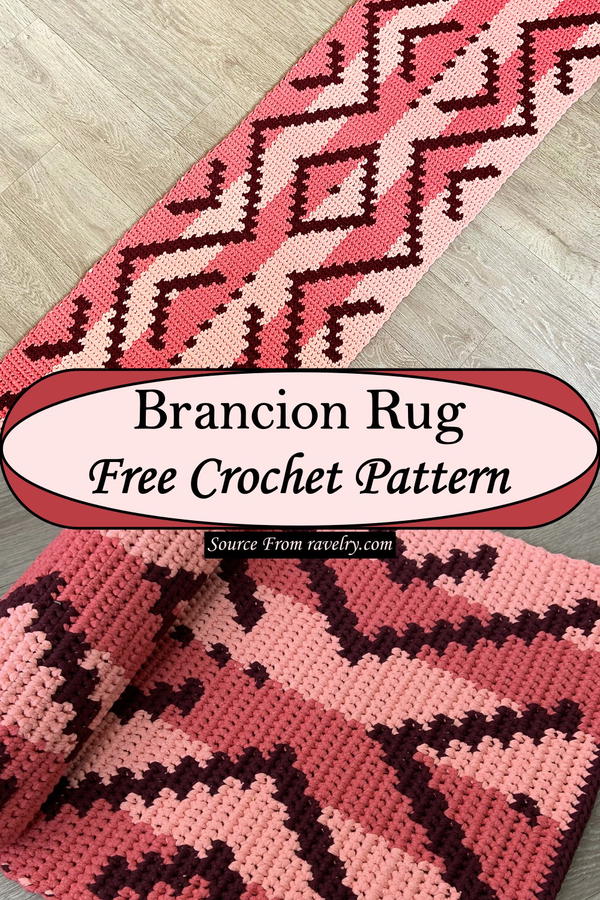 Are you looking for a perfect pallet of color and textures to get your surroundings buzzing and all eyes on your bedside areas? That's exactly what this amazingly stunning Crochet Brancion Rug Pattern is about to achieve for you. You can make as many of these as you'd like or need based on the size of your area. This simple and easy crochet pattern will help you make an exceptionally beautiful space in your home that you can call your own.
The Brancion Crochet Rug Pattern is made using a treble crochet stitch and can be used for creating unique blankets and robes that adorn the bedside area of your rooms. You can use a combination of bright colors. Due to its bright and vibrant color can be placed in any bedroom design or bedroom space for optimum visibility.
Crochet Mug Rug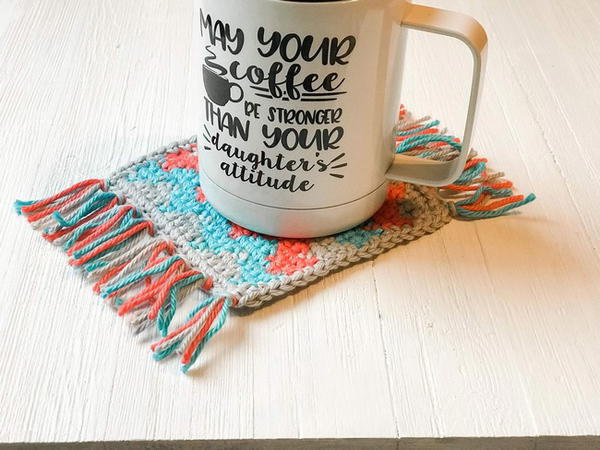 Give your home an innovative and stylish touch with these crochet mug rug coaster patterns. Using this mug rug coaster pattern makes it easier for you to save the dust from your precious mugs and prevents them from getting stained by the coffee residue. Turn your coffee time ordinary and make it extraordinary with this unique crochet mug rug.
Crocheted mug rug coasters can be used as a coaster or simply as a decorative accessory to add some color. These crochet mug rug coaster patterns are fun with stripes, checks, or subtle colors. Make along with any color combination that matches your decor and gives your home a fantastic look.
Merry Go Round Crochet Rug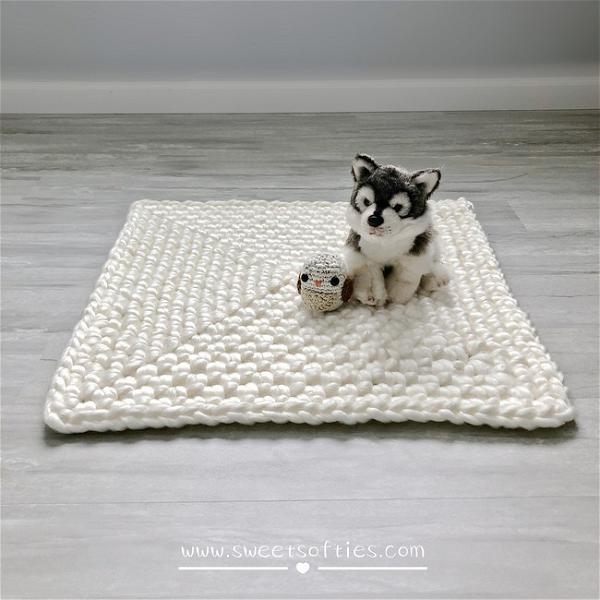 The Merry Go Round crochet pattern is easy and ideal for beginners. Pattern makes a great gift idea for your neighbors, family, and friends to use in their front or back door entrances. The Merry Go Round Rug is a large triangular piece that overlaps to create a beautiful, modern and clean motif.
This crochet rug has an easy pattern to follow, as it is made with a single crochet stitch. It looks small but is large enough to make quite a difference in the look and feel of your room. It makes great use of a brightly colored white color that will instantly update the look and feel of an existing room. Crochet this fabric on your own to add a pop of bright color to your home floor or gift it to someone you care about.
Scissors. Click down!
Country Bright Rug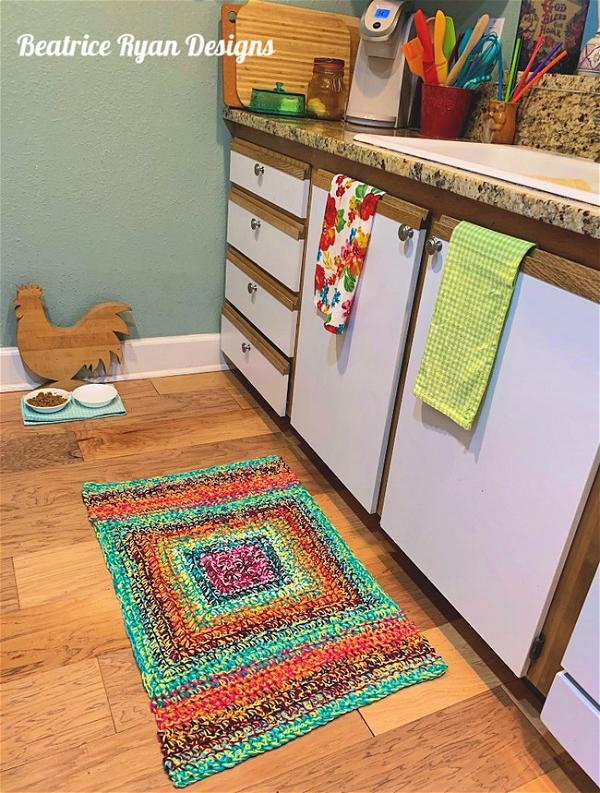 This beautiful heart pattern repeat is easy to crochet and super fun! You can use this crochet rug pattern in any part of the home by using a variety of colors to match your decor. The heart-shaped country medallions will add an eye-catching touch of vivid colors to your room that will impress guests.
It is a simple but beautiful design that is easy to work up with worsted weight yarn and a large crochet hook. It's the perfect home decor project for you to use in any room. The Country Bright Rug Crochet Pattern is an excellent project for all skill levels. This crochet rug pattern is perfect for Christmas decorations.
Pretty In Gingham Mug Rug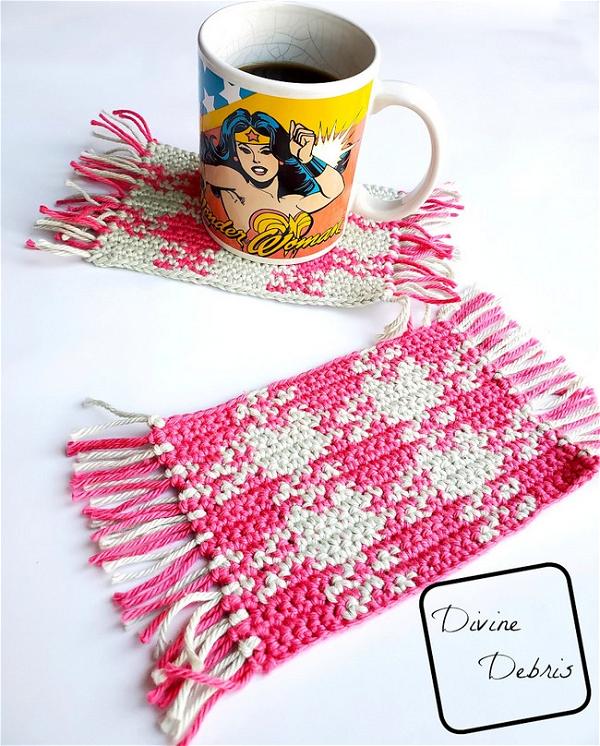 There are many ways to make your home look great. At this moment, it is an easy way to make a floor with single crochet. It is the Pretty In Gingham Mug Rug Crochet Pattern. This rug is beautiful and durable enough for daily use in the house or an office. Your kitchen is a place of beauty. The crochet pattern will give you a feeling of being in the outdoors.
The addition of the tassels is just another reason why this particular crochet pattern is unique from others. It may be easy to make, but it does look difficult and takes a lot of skill. We use the different color combinations of our own choice, but the combination of white and pink looks beautiful.
Monogram Coaster Mug Set Crochet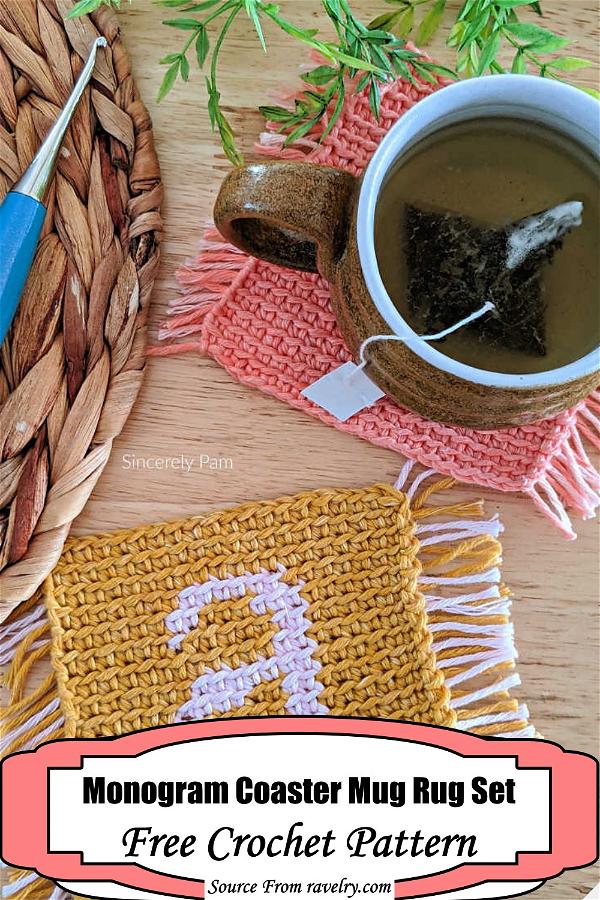 The Monogram Coaster Mug Set Crochet Pattern is that cool and fashionable crochet mug ern that you can use in your home e whole set of the crochet coaster mug rug is ready in a great manner! You need to place an order for the monogram letters and then start with making the crochet coaster mug rug set.
There are many other coasters that you can choose for your home for crocheting them of matching color patterns. If you need to make this stunning mug rug for your house, you can always choose your favorite color to create a good vibe. There are no limits on the measurements, so you can make it as large or small as you like.
Pretty In Pink Pattern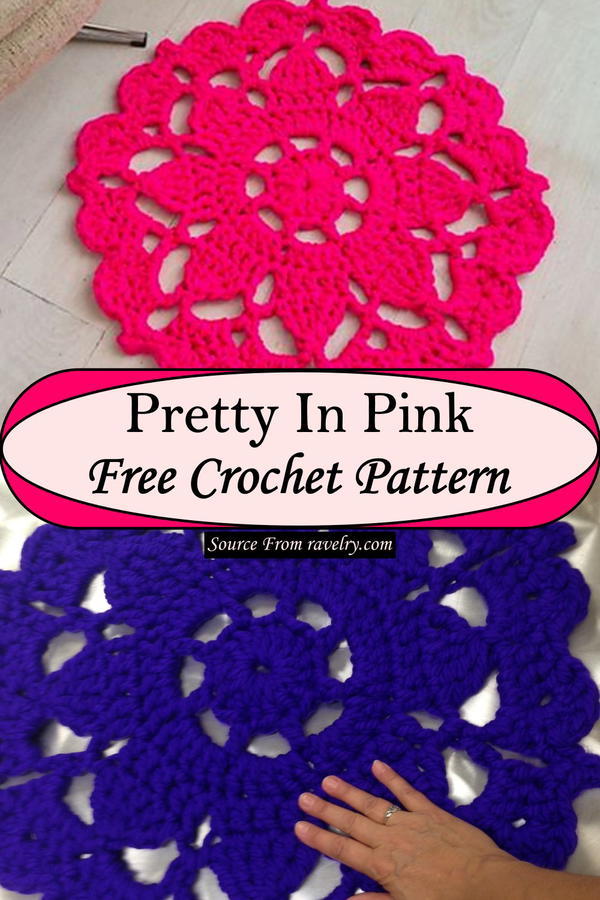 The Pretty In Pink Rug Crochet Pattern will make your home a pretty and exquisite place. This crochet mat is not only for the bedroom, but it can also be used as a living room rug or kitchen rug. The best thing about this crochet pattern is the way it is designed in a manner that looks adorable and vibrant.
This Pretty in Pink Crochet Rug is gorgeous, and the colors are so vibrant. Create it in a blazing array of colors, or pick a single color. It will bring lots of joy to your child's home. Crochet this Pink rug that is the best pattern to decorate any corner of your house.
Round Fringe Rug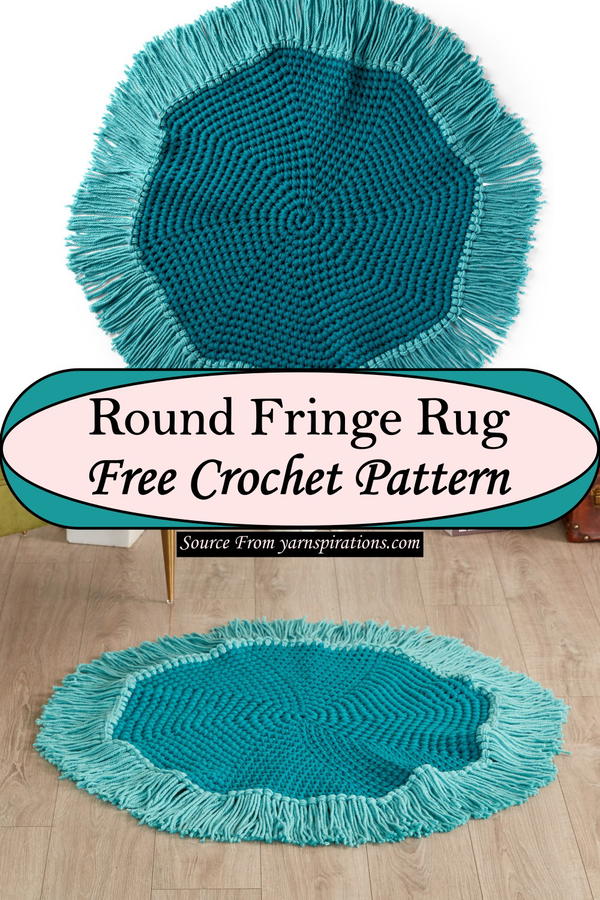 The round fringe rug is a stylish yet simple home decor accessory. Make this unique and easy crochet pattern for a soft, comfortable, warm area rug with chunky yarn. You can easily change the colors to fit your style. The pattern is easy to create and looks gorgeous in any home or office. It worked from the center outward and included chunky, machine-washable Bernat Softee yarn that will add long life to your project.
You can never go wrong with a unique and stylish throw rug. The Round Fringe Rug will add pizazz to any decor, from a traditional home to a modern loft. With fluffy fringes hanging on all sides, this free crochet pattern will brighten up your home decor, no matter the style.
Trendy Oval Pompom Rug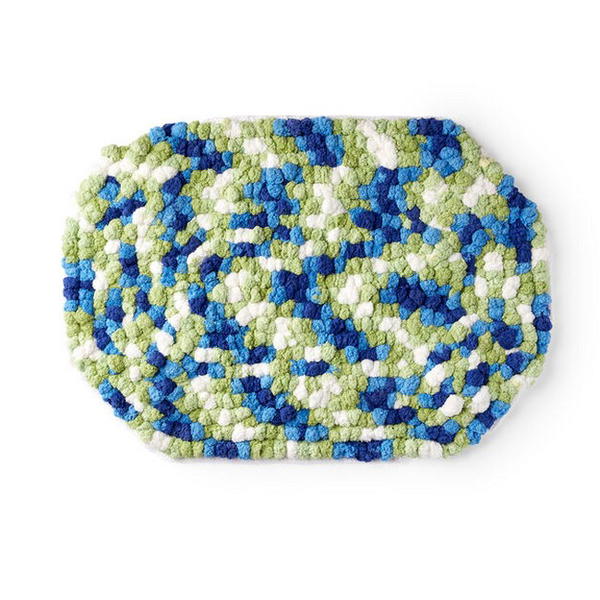 You will feel warm and cozy by getting this unique Trendy Oval Pompom Rug. It's so comfortable to use as a doormat and a feet relaxer while watching your favorite tv show. This trendy and colorful crochet oval pompom rug pattern makes your home more stylish.
Available in multiple color combinations, it can fit any area of your bedroom or living room, where you can enjoy a good reading session. The soft color combination of the yarn used in making it will surely make you smile every time you see it on your floor. If you want to surprise someone you love, this embroidery cat pattern is what you need.
Cozy Toesies Rug Pattern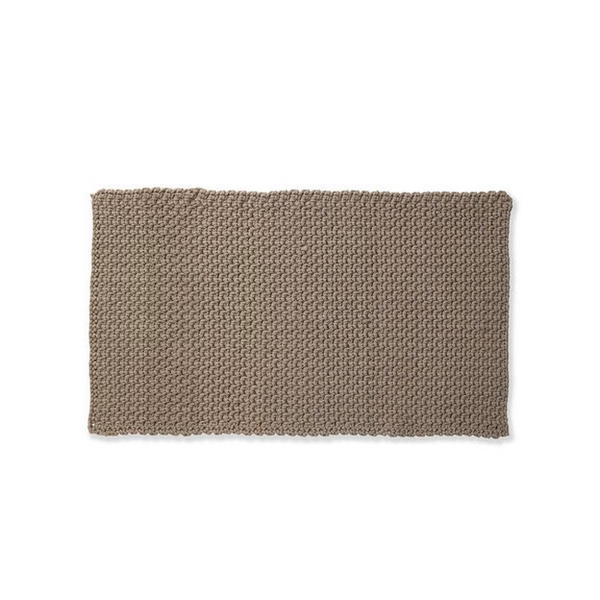 The Cozy Toesies rug is soft and quick to make - ideal for a beginner rug maker! This will feature an impressive texture and design and be a splendid companion to all doggies out there. As you can easily wash it and dry it up quickly, this rug is ideal for your front door as an alternative to a store-bought doormat that easily gets dull in time.
These crochet rugs can also be used as an excellent tutorial on making a crochet rug, and you'll admire how cute your creation looks. These crochet rugs add some style to your favorite seating area while also giving your feet some much-needed warmth when lounging on cold floors.
Textured Waves Crochet Rug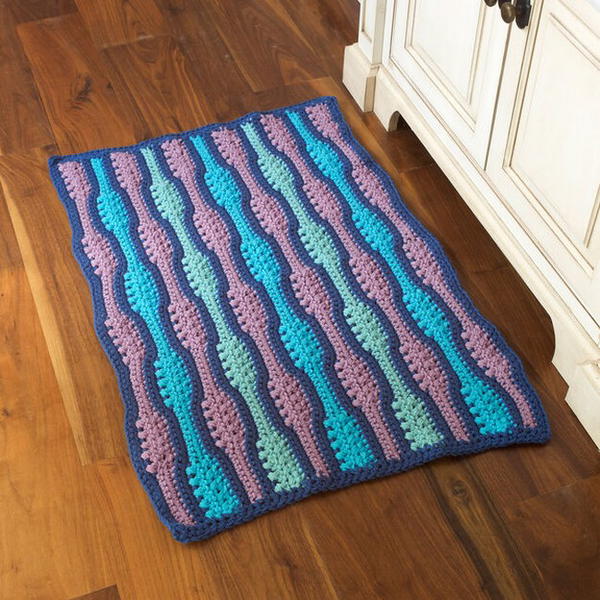 Crocheting this unique textured waves crochet rug will be a daunting task, but beginners would surely enjoy the challenge with proper and clear instructions. The pattern is available here for free and is also a great gift for friends or family members interested in DIY projects. This amazingly pleasant rug will be the focal point of your living room. It will deliver a perfect statement in your decor and a fantastic statement to your guests that you are a true expert at crochet.
This crochet pattern is better for those who know how to crochet since there are also different challenging levels. The Textured Waves Crochet Rug is a gorgeous textured pattern that features great colors, making it the perfect addition to your home as a finishing touch or as a gift.
Round Floral Rug Crochet Pattern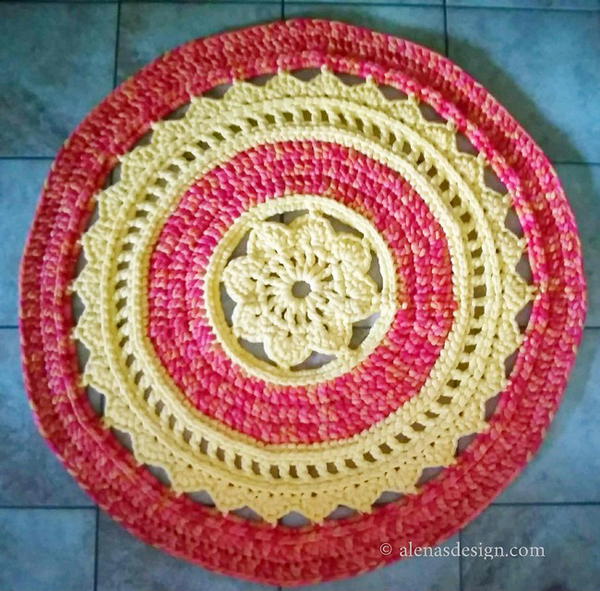 The round floral rug crochet pattern will be a good addition to your home decor. This handcrafted rug provides a sense of coziness and comfort. It creates an image and inspires others to admire it. It will make a striking focal point for your home and something you can enjoy while keeping warm.
If you are looking for something that will stand out from the crowd, consider this beautiful round floral rug design. It comprises a large center accented by beautiful flowers adorning the whole surface in a vibrant color palette, making it ideal for your entryway, living room, or patio.
Circular Rug Crochet Pattern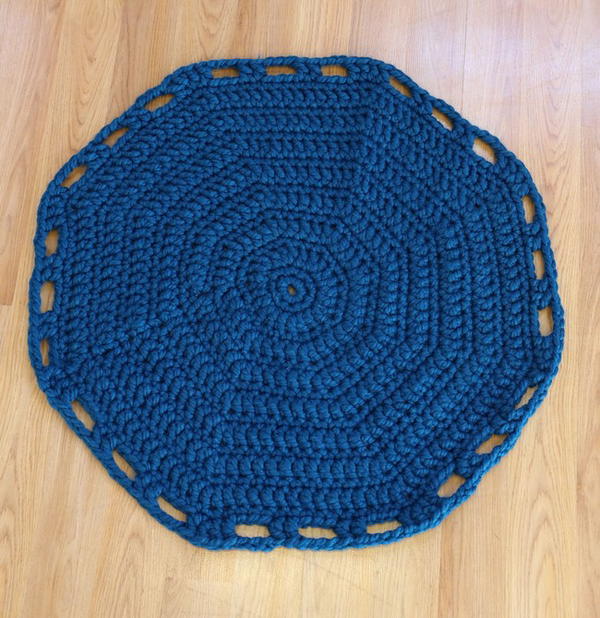 The Circular Rug Pattern is a beautiful addition to your floor decoration. This rug will make a fantastic comfort accessory in your bedroom, study, or living room. An easy-to hookup and colorful floor covering that will adorn your room. A large rug will be a great addition to your home decorating at entryways or for placing under your feet for relaxation after a hard-working day. It is thick enough to prevent the cold floor from raising the temperature of your feet.
You can make it in any color you like as desired. In the following granny square pattern, each row of single crochet was changed to double crochet, allowing this circular rug to look thicker and mossier. It is such a gorgeous piece that no one should miss!
Round Crocheted Rug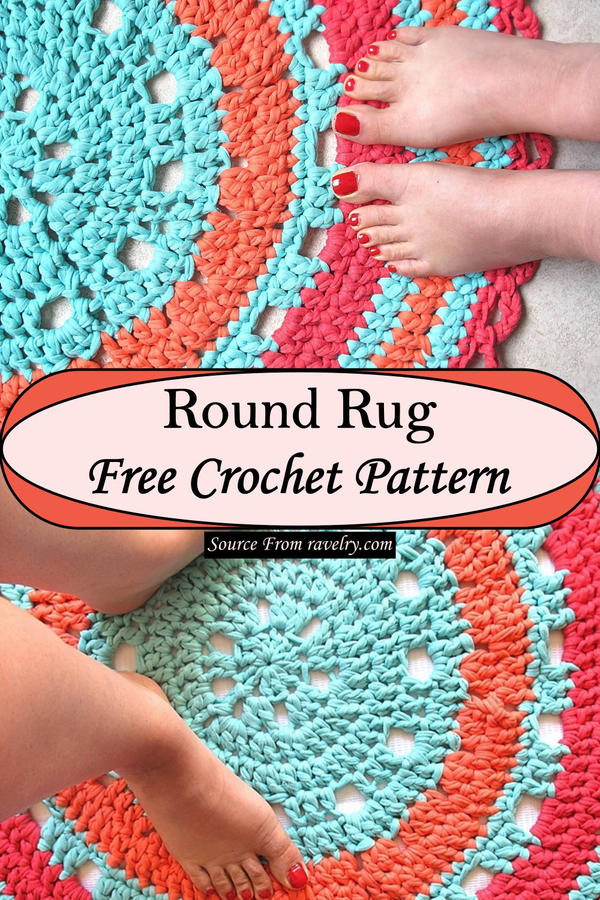 This pattern is perfect for your home, study room, office, and bedroom. This is an ideal beginner project. Bring this lovely love decorative crochet pattern to pamper yourself from head to toe with its beautiful round design, vibrant colors, and softness.
The unique thing about this round pattern is that you can easily make any size you want, from small to large, it depends on the yarn weight and hooks sizeThe square rug with a colorful pattern looks fabulous anywhere. It is so squishy, soft, and fluffy, made from cotton yarn. It will bring your room to life and add color and texture.
Heart Stitch Crochet Rug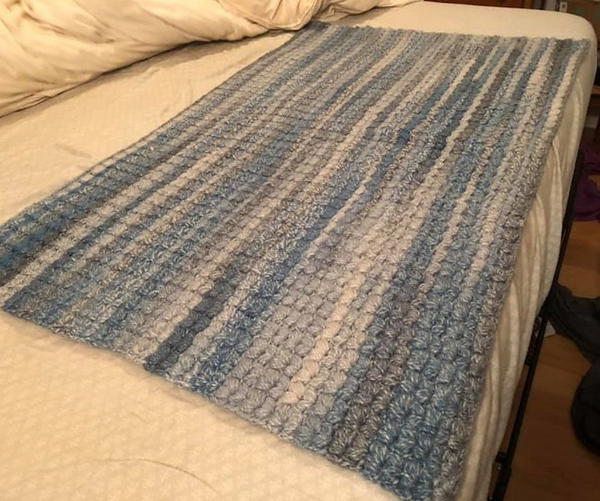 This Heart crochet blanket is a fantastic craft that's very easy and simple to create. You can make this a new craft project for your home, especially during winter. It's also a great crafting idea for people who may want to learn how to crochet or even beginner stuff.
This crochet rug is a fantastic project to practice your beginner crochet skills. The pattern is ideal for those who are just starting crocheting and advanced crocheters who would like to use thick yarn and challenging stitches. Aside from being gorgeous, it is also soft and cozy, making it perfect for using a rug under the kitchen chairs, dining table, or somewhere near your bed.
Fall Leaf Crochet Mug Rug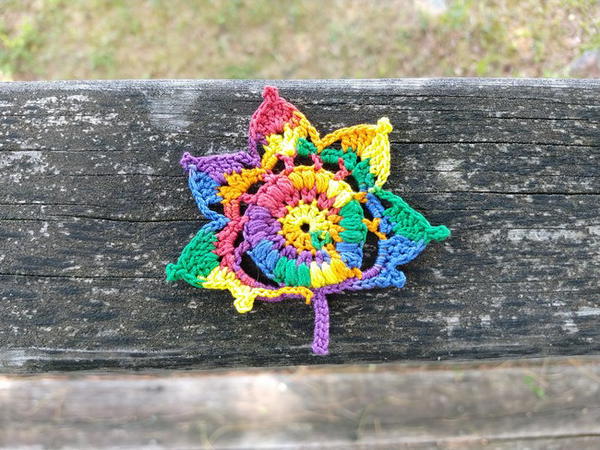 This pattern comes out quite simple and is rather easy to make. The stitches are not very difficult or complicated. Crochet this fall leaf crochet mug rug and add a fun piece of beauty and charm to your kitchen. It is perfect for fall days and nights and will bring gales of laughter and a blissful mood to the ambiance.
You can use any yarn in the featured color schemes. It is a quick project that will add a touch of color to your home during fall. Coffee lovers will adore your cozy crochet mug rugs, and everyone will marvel at your original crocheted artwork and craftsmanship. Your creativity flow and recreate a fall feeling in your home with this pattern.
Comforting Rug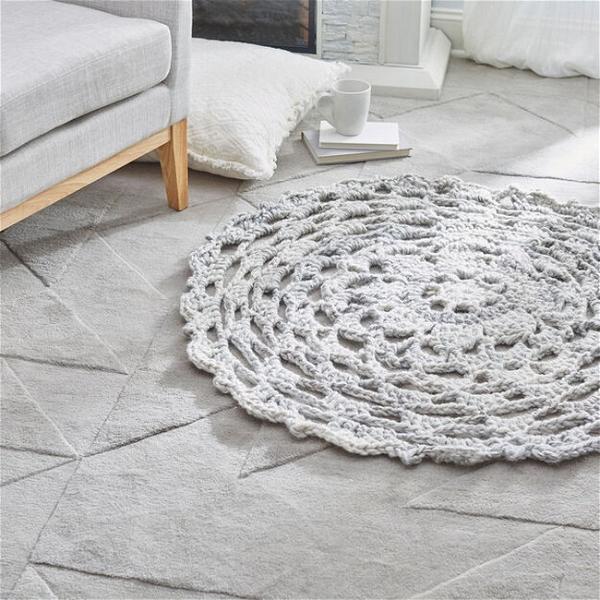 The free crochet pattern for this round rug makes a comfortable and soft home décor decoration. The pattern is available in several different color variations, so you have a wide selection of possibilities. Therefore, if you want to make a magical and real cozy place in your home, the pattern is certainly for you.
The free crochet pattern for this round rug makes a comfortable and soft home décor decoration. You can crochet this one in different color combinations. Use your desired yarn and hook to get the most attractive results. The pattern is so pleasing that you can knit it for your living room or bedroom. If you succeed in completing this wonderful creation, don't keep it for yourself, but gift it to your friends and family and give compliments for your achievement in your home decoration.
Funky Fun Square Crochet Rug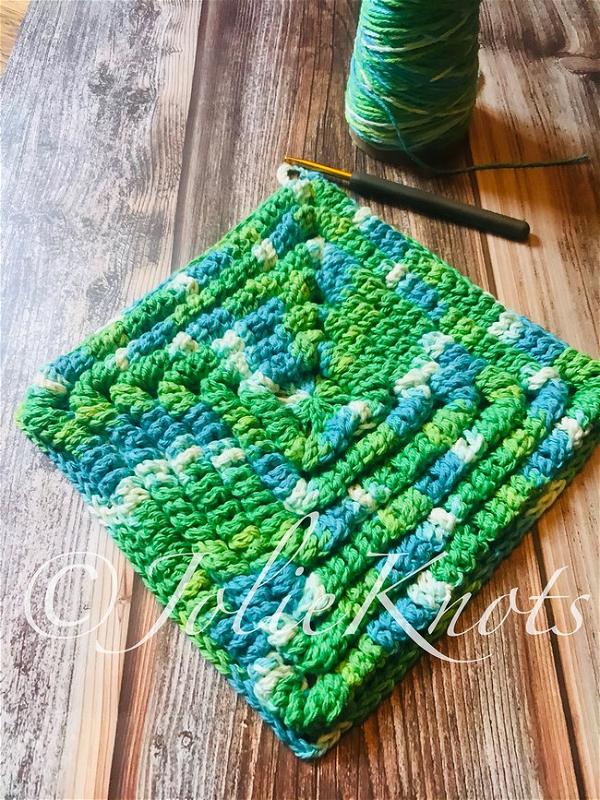 The design is inspired by the classic look of a crochet granny square, but it has a pattern all its own. It's easy to carry the border around the outside of the square to make an even bigger rug. This is a full-size crochet rug pattern that you can start with a basic granny square and add your border.
It is a great design that you want to create something unique of your own. With a little bit of practice, you can make this crochet square pattern in minutes. You can easily customize the color combination of your choice and make it even funnier by changing the hook size or adding an extra row. Hang it on the wall or use it somewhere else; it will look beautiful everywhere.
Loop Stitch Lawn Rug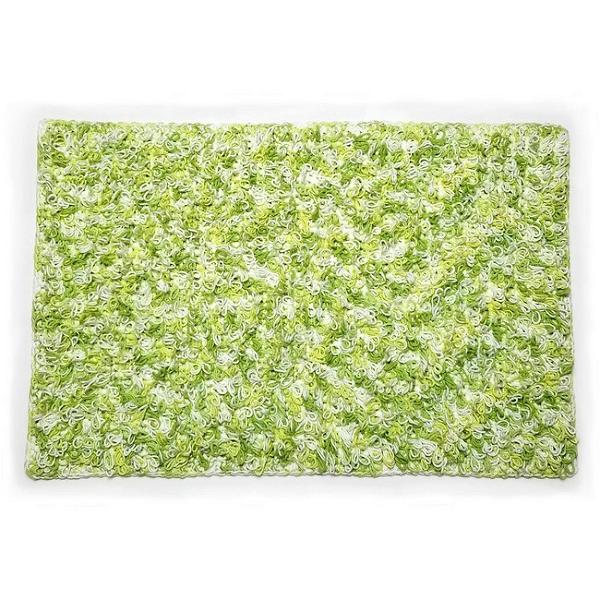 The loop stitch crochet rug pattern is an excellent and easy way to make yourself a beautiful rug for your home or the garden. This pattern is home decor. The great texture gives you a lovely touch to your house, and it will add exceptional beauty to your home. You'll love using the easy loop stitch techniques and the fun color to decorate any outdoor space you have.
The loop stitch creates a rugged texture and the color combination of green goes well with any other color. The Loop Stitch lawn rug features an easy-to-crochet pattern that is great for many decorating styles. This rug is a perfect match for outdoor spaces and will add a touch of bohemian style to any room.
Boho Mug Rug Pattern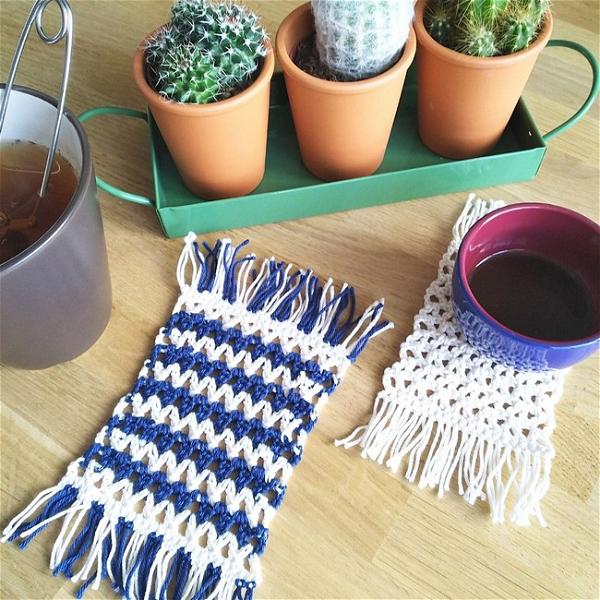 Boho mug rugs are a fun and trendy way to personalize your coffee table or anywhere in your home where you have a little height. You'll love this easy pattern for beginner and experienced crocheters alike because of the unique texture you create when you stitch it together.
Work up this fabulous rug to keep your coffee table, kitchen countertops, and tabletops tidy. Use yarn scraps on hand and get the snuggly texture you love. Slipping stitches make this quick to throw together—washer, dryer, and iron safe. Plus, choose colors that you love to finish off your cozy, boho decor.