Ballet is one of the most popular dance styles in the world, But it can also be one of the most expensive. Ballet classes are hard to come by, and if you want to travel to a professional studio, you'll probably spend a few hundred dollars at least. But with these DIY ballet barre ideas, you can create your own space for practicing at home or in a studio without spending a ton of cash. Ballet barre ideas are also excellent for making your home more stylish and functional. Below are 24 DIY ballet barre ideas that will help you get started.
DIY Ballet Barre Ideas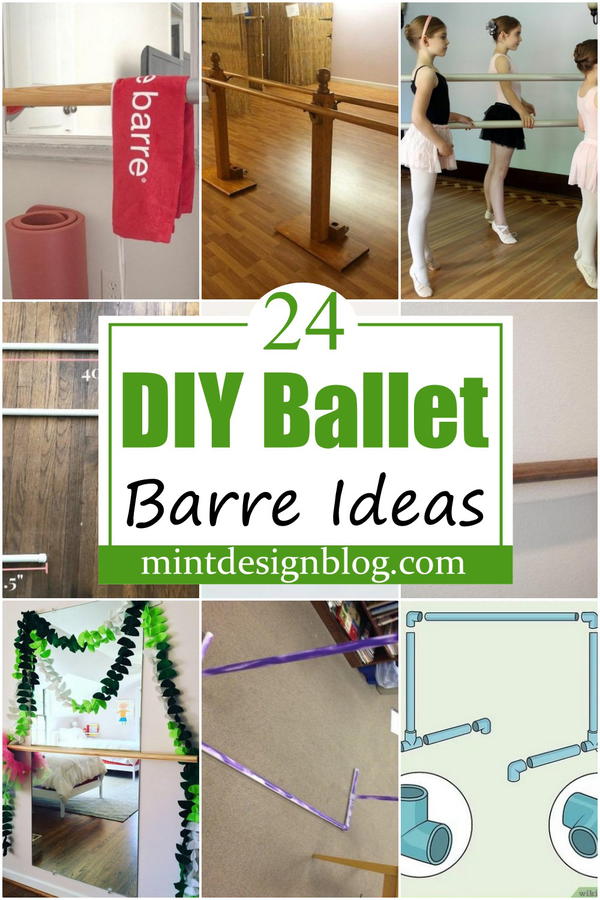 Ballet barre is a great exercise tool that can be used in many ways. It can help you tone up and strengthen your muscles, improve balance and coordination, and be more flexible. This is one of those things that you don't think about until it's too late. When you have a ballet barre at home, it allows you to practice anywhere in the house. You could even take it outside if the weather permits. A ballet barre can be made from various materials, but we prefer PVC pipes as they are lightweight and sturdy.
Here are 24 DIY ballet barre ideas that are budget-friendly and adorable to help you get the most out of your barre experience and save money!
DIY Ballet Barre
Want to get a barre in your home? It doesn't have to be tricky, complicated, or expensive. This step-by-step video guide will help you make your ballet barre with PVC pipes. With this basic DIY ballet barre, you will be on your way to achieving the perfect posture, strengthening your core, and increasing flexibility! It is an affordable way to make one at home that can last longer and help your child grow with their passion for ballet!
Easy DIY Ballet Barre
A ballet barre is one of the most iconic pieces of equipment, and if you're a devoted ballet enthusiast, there's no better way to keep your favorite form of exercise at home. Creating a ballet barre at home is not so difficult; The whole process requires a few everyday items and equipment that you can easily find in the market. You need to follow simple steps while placing them on their desired stations. Watch this video tutorial to learn more!
How To Make A Ballet Barre
Making this ballet barre is easy and can be done at home; You need a few basic supplies and some time to make it happen. This is an excellent project. Whether you are an experienced dancer or just a beginner, this ballet barre will provide everything you need to achieve your goals. There is no need to spend thousands of dollars on an expensive barre; this one is right at your fingertips! Watch this video tutorial as it walks you through making your ballerina barre step by step! Check it out now!
Easy DIY Ballet Barre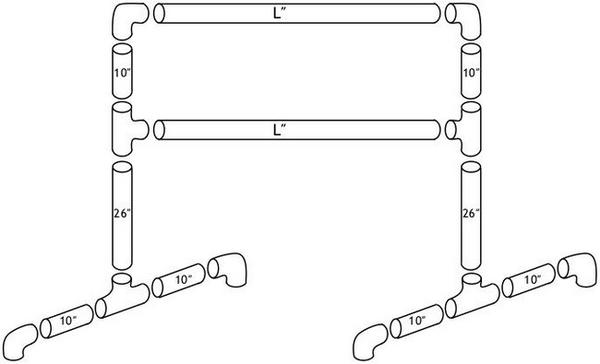 It is easy to make a portable ballet barre. All you need is PVC pipes and connectors. You can get these easily at any home improvement store or online at Amazon or Home Depot. This DIY ballet barre will make practicing your ballet barre exercises more accessible and fun at home. It takes less than two hours from start to finish, and the low cost ensures that you get a fabulous workout without breaking your budget. This project is perfect for anyone who wants to improve their dance skills at home.
DIY Wall Mounted Ballet Barre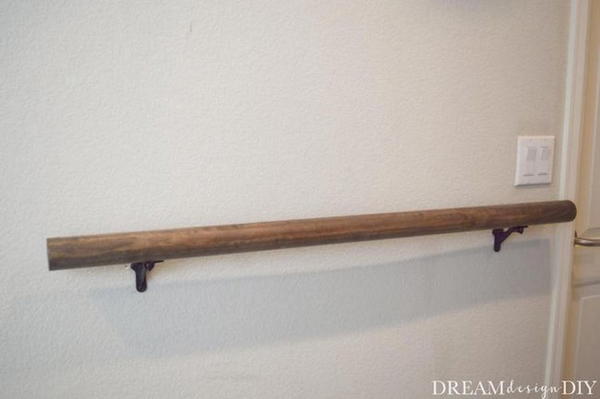 A ballet barre is an excellent addition to any home gym; it looks incredible, allowing you to stretch, exercise, and improve balance. This DIY Wall Mounted Ballet Barre plans are for a simple yet elegant home accessory that offers users the opportunity to perform ballet exercises at their convenience. The height to hang the ballet barre varies based on the person's size using it. This DIY project takes just a few hours and will motivate you to work out more often!
DIY Freestanding Ballet Barre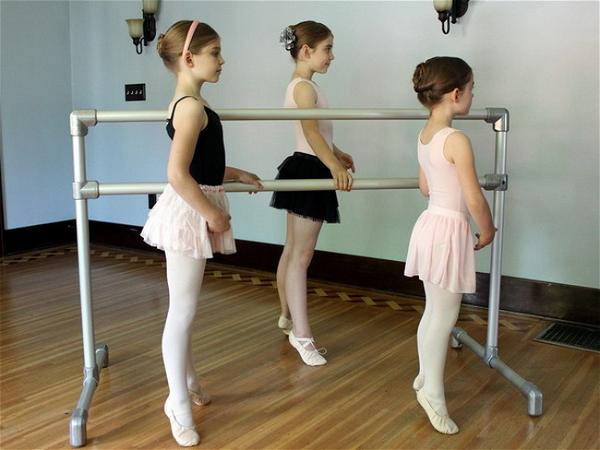 The DIY Freestanding Ballet Barre is a great ballet barre that is the perfect home space and studio accessory. It can easily be disassembled for storage and transport, making it ideal for every room and every dancer. These simple steps have been combined to help you replicate this project. You will get all the pipe fittings cut to the precise length needed to build your freestanding ballet barre. Use this guide to learn more!
Simple Ballet Barre DIY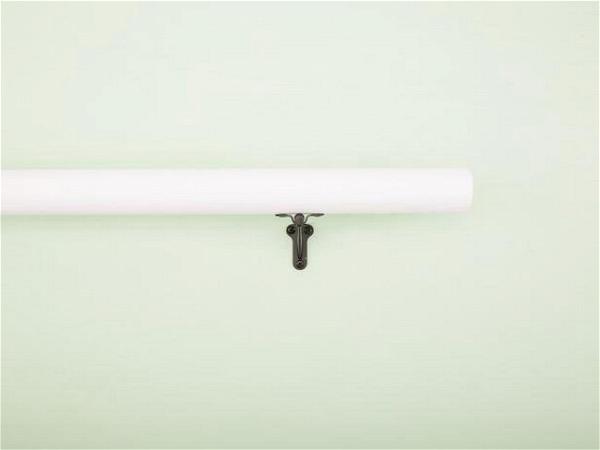 This DIY barre is just what your ballerina has been looking for! There are no limits with this easy-to-make ballet barre at home. It might just be the best birthday present on their wishlist. It takes a few supplies, some simple tools, and a little bit of elbow grease. This ballet barre tool is also an excellent idea for your little ballerina, who can have fun dancing with her friends. The wooden dowels, handrail brackets, and screws will all be needed to create this simple DIY.
Double Metal Ballet Barre DIY
This double barre is perfect for beginners, intermediate, and advanced students alike. The sturdy construction and ultra-low price make this barre a great value and allow you to have a second barre at home in addition to your studio's. This DIY is affordable and can be easily made at home. Use the barre for ballet, yoga, hip-hop, jazz, etc. It's easy to build and will last for years to come! Watch this video which shows the complete procedure.
How To Make A Ballet Barre In 30 Minutes
A ballet barre is a pole mounted against the wall that ballerinas use to practice and perfect their skills. They are also helpful for anyone who wants to teach themselves how to dance or practice yoga poses. For those individuals who are not equipped with the funds to purchase a ballet barre, which can be costly, it is possible to make one in minutes using readily available materials around your house. This video shows complete step-by-step instructions; watch this to learn more!
Homemade Ballet Barre
Ballet Barre is an affordable, creative and fun way to encourage your child to experience ballet and basic dance moves at home. In this project, you'll learn how to create a homemade ballet barre for use in the corner of your living room. It's made from simple wood molding and other readily available materials; it's easy to assemble, adjustable, and easy on your wallet, and the kids say it works just fine! You can watch this video to learn how it is made easy.
Portable Ballet Barre
Here is a fun, easy, cheap project to create your portable ballet barre. You will only need a few items you can find at any hardware store, such as PVC pipes and other related supplies. Build your home ballet barre with just some PVC pipes! Do this project using these easy step-by-step instructions in this video. You'll be surprised how simple it is to make a portable ballet barre that you can use at home anytime.
DIY Ballet Barre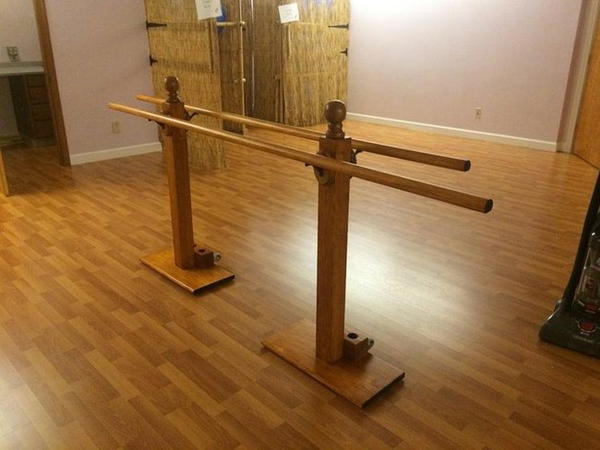 Need a new ballet barre? There's no need to spend big bucks for one, especially since this DIY Ballet Barre doesn't require much work. All you need is wood, some nails, and glue. It's easy to dismantle to easily take it from room to room or studio to studio. This guide includes step-by-step instructions and follow-up steps that will inspire you to make this; use this guide to make it easy.
How To Make A Ballet Barre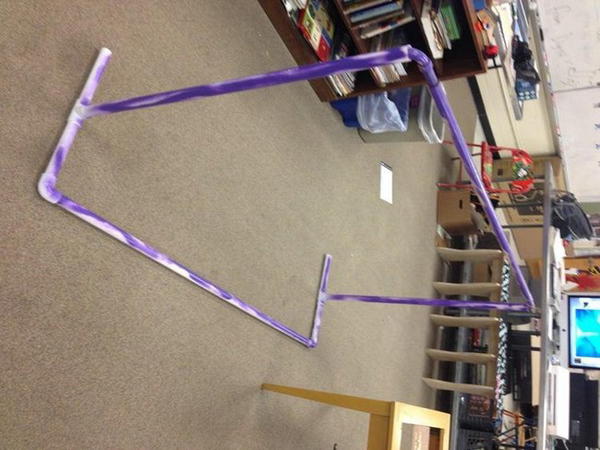 This Ballet Barre is a great item for the beginner dancer and is a valuable tool to help develop proper posture and technique in the ballet studio. The bar can be painted to match any decor and fit in any corner. Its small size makes it convenient to store away when not in use. This project is easy to make, consisting of only three parts: the PVC frame, the Metal Bar, and the Corner PVC pieces. This guide shows you the complete procedure.
How To Build A Ballet Barre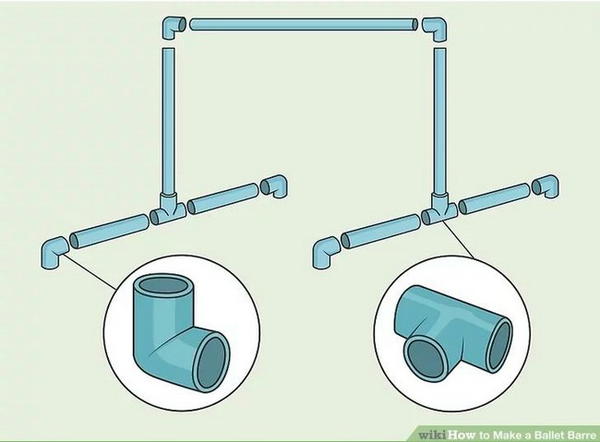 If you love ballet and want to practice at home, this is the perfect project, but you don't have time or space for a full-sized barre. This ballet barre is portable, attractive, and can be easily made with construction materials that you probably already have lying around the house. Build your ballet barre with some simple materials and construction. Go through the step-by-step guide to make your own space for practice, or give it a gift to a beginner you know.
DIY Portable Toddler Ballet Barre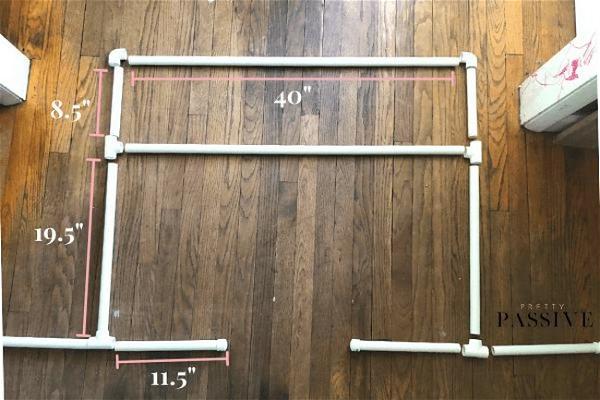 Create your portable ballet barre at home with PVC; This 10′ long portable ballet barre is easy to assemble and can be stored away when not in use. It fits perfectly inside a closet or by the door, so you can step away from the television and make everyday activities more fun. This DIY Toddler Ballet Barre is also an excellent project for the least expensive portable way to get your tiny dancer started, with a lightweight and simple design that is easy to use.
DIY Low Budget Ballet Barre
Are you a beginner? A dancer in the making? If yes, then DIY ballet barre can be your starting point. Being a newbie at something requires one to go through all the steps carefully, and often it seems like an obstacle. The good news is that tackling this project won't take much time and effort. It's super easy to mount this ballet barre on the wall. It's inexpensive and can make easily by even a teenager. If you follow the steps keenly, there are no excuses why you won't achieve it. Woodwork will do perfectly, just fine. Explore the video to learn more!
How To Make A Cheap Ballet Barre
Getting started in ballet can be expensive, But building a ballet barre at home doesn't mean you have to spend hundreds of dollars on equipment, especially if you're only starting. Instead of buying a full-size barre and other accessories, try making one yourself using simple objects from around your house. You can make a cheap ballet barre right at home. Just grab a few pipe fittings, some wood, and screws. It's easy to make, and you can use it anywhere! This video shows you the complete procedure.
Do It Yourself Ballet Barre For Girls
Do you want your little girl to experience the benefits of ballet but lack the space and money to get her into classes? The DIY Ballet Barre For Girls can solve both these problems. This project is easy and inexpensive, and she'll love it! Your kid doesn't need a fancy studio, a long commute, and expensive classes to start ballet. With just a few DIY supplies and the steps in this video, you can make a ballet barre perfect for teaching your little one the dance basics.
How To Make A Ballet Barre
A ballet barre is very useful in helping your child develop their sense of balance and coordination. It is inexpensive to DIY and can be ready within a few hours. With just a few nails and wooden planks, you will be able to create the perfect barre in no time. This video tutorial will show how easy it is to build a barre from scratch. With a drill and some paint, you can make a fantastic place for your child to practice their stretching, plies, and leaps.
How To Build A PVC Ballet Barre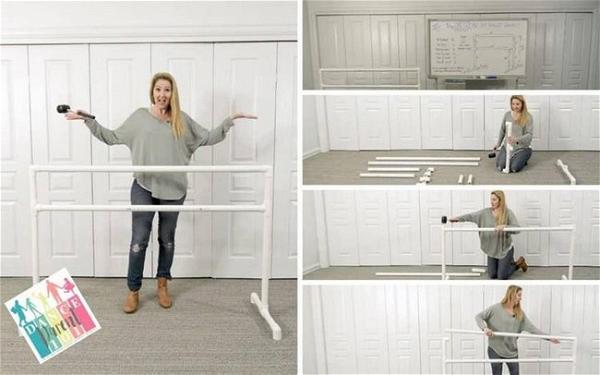 A PVC ballet barre is a great way to improve flexibility and coordination. It can also serve as a support structure for other exercises, including yoga and Pilates. However, all ballet bars are expensive and traditionally made of wood, making them hard to move around. This step-by-step guide will show you how to build a PVC ballet barre that is sturdy enough to support even the most muscular dancers. Go through this guide to learn more!
DIY Ballet Barre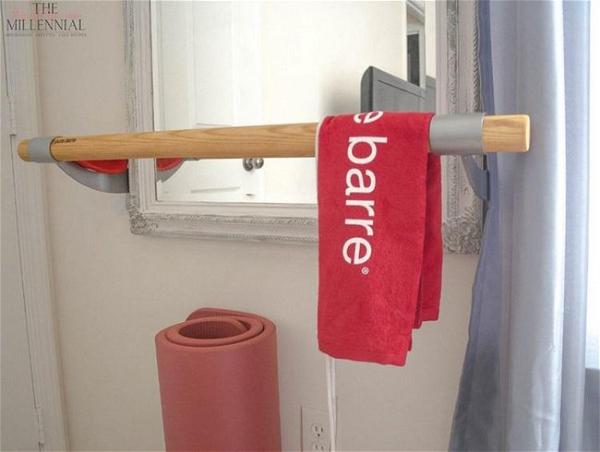 This project is all about the concept of a ballet barre but with a twist. It's fascinating to have this unique barre set up in your home. The location makes this more fun and enjoyable, just by your mirror. So while having your ballet practice, you can have a peek at the beauty you're growing into. Just try this DIY, and you'd love it. Go through this guide which includes step-by-step instructions and follow-up steps.
DIY Ballet Barre And How To Hang A Heavy Mirror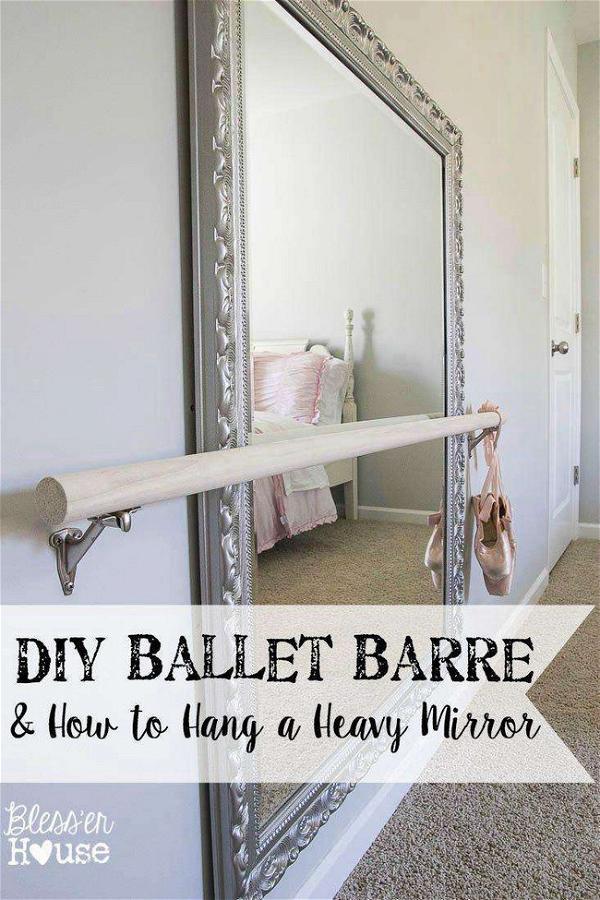 You might think of a barre can place against the wall in front of your mirror for a traditional ballet barre. This is a perfect place to start, but there are also many other options! You'll find out how to hang it on your wall in different ways and choose your placement for the best possible results. Putting a ballet barre in front of a large mirror is perfect for practicing dance moves and poses. You can go through this guide to learn how to construct a ballet barre and hang it on your wall.
Simple DIY Ballet Barre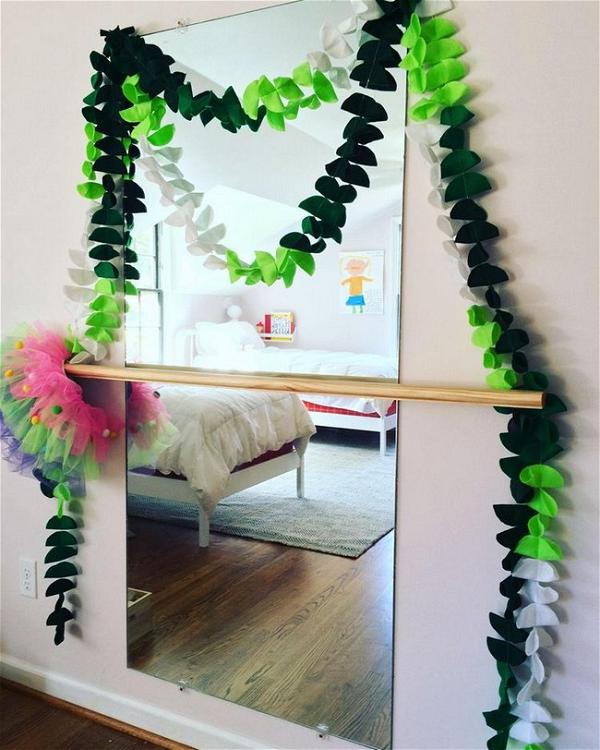 Simple DIY Ballet Barre is a great way to teach your kid the basics of ballet. This project is budget-friendly and straightforward—no need to go overboard on the cash flow. You can get this done within a few hours with the essential steps here. Ballet is a fun activity for all ages and can help children learn coordination. If you have the space to add a barre in your home, then here's how you can build one in no time with simple tools and materials.
DIY Ballet Barre Under $100
This DIY ballet barre is an inexpensive way to have your ballet barre. The materials are available around the house or at a local hardware store and cost less than $100. Enjoy designing and building your barre by using items you may already have at home. DIY Ballet Barre has everything you need for your home workouts. This video shows you the complete steps of making this easy.