Bats are nature's most effective way of controlling pest populations in your neighborhood. They can consume up to 1,000 mosquitoes in a single night, and many bat species eat moths and other agricultural pests that can devastate crops. With these DIY Bat House Plans, you are sure to attract bats to your home and help create a more eco-friendly environment for you and your family! These designs range in size from single-chamber units to multi-chamber condos. This is a great way to help an important species struggling due to loss of habitat and misinformation.
DIY Bat House Plans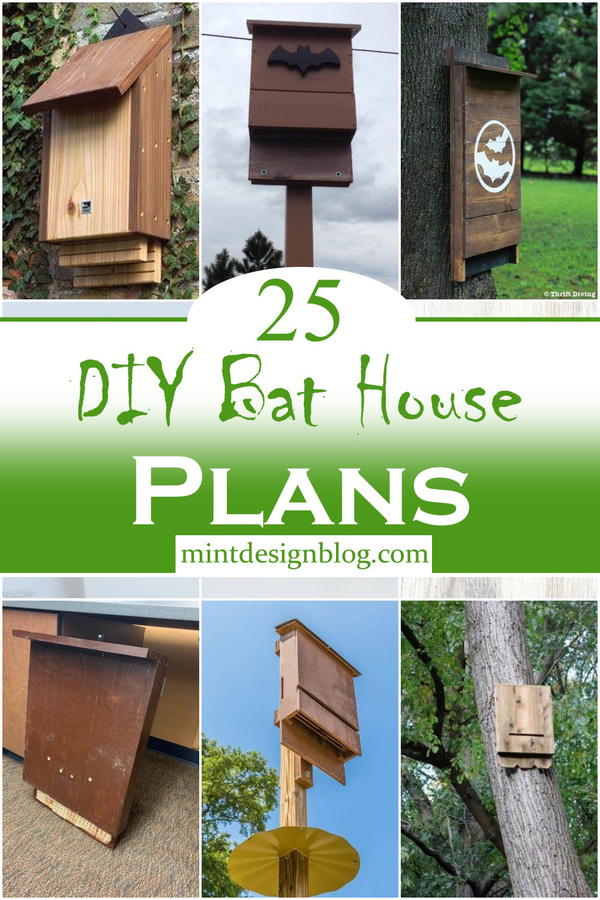 I have summarized all the plans for you in this article, 25 DIY bat house plans to help make the selection easier. These plans will provide you with a detailed overview of building a bat house for your garden that looks amazing. All you need is some wood and a detailed plan to get started, and by following these simple DIY bat house ideas, you can easily make one in no time. These bats house plans are intended to attract bats that can effectively reduce the mosquito population in your home. By following these homemade bat house plans and step-by-step instructions, you will have this project done less than a day.
Building A Simple Bat House
This Bat House is made with cedar and has two separators in the middle to allow you to adjust the space inside to suit different bat families. Use pieces of cedar to start creating the shape of the bat house, then trace and cut out the design using a miter saw. Finally, glue all the pieces together, allow them to dry overnight before painting, and hang up. Our simple, step-by-step instructions for how you can utilize straight cuts and a miter saw to create a beautiful Bat House for your backyard. This project includes a downloadable PDF of the plans so you can build your own!
How To Build A Bat House
Building a bat house isn't an easy task, so it's best to get the proper equipment and materials to do the job correctly. Bat houses can help protect bat colonies from pesticides, loss of roosts in trees and buildings, and loss of habitat due to land development. Bat houses can help protect bat colonies from pesticides, loss of roosts in trees and buildings, and loss of habitat due to land development. This guide helps you construct a bat house that will attract bats, which can reduce the number of mosquitoes and other insects in your yard or garden.
How To Build A DIY Bat House
Building a bat house is a great way to help bats reduce your mosquito population. It's also a fun family project. You'll only need plywood and basic woodworking tools. Once you have assembled the box, it will need to be sanded and stained (or painted). They are painted black and feature ventilation holes at the top, which allow warm summer air to escape the box's interior. Each house has two chambers that provide separate spaces for baby bats, older bats, and pregnant females. Then you can hang the box near your home — at least 10 feet off the ground, on the side of a building or tree is best.
How To Build A Bat House
The bat house is one of the best methods available for controlling mosquitoes. This video discusses how to build a bat house, including the materials needed and the construction process. Step-by-step, how to build a bat house. Start by cutting all the pieces of wood you will need. Make sure all pieces are uniformly planned and smooth to aid bat entry and exit. Join the back and front pieces with screws, with the plastic mesh already in place, covering the interior. Finally, caulking all joints will help to keep bats warm in wintery conditions.
DIY Bat House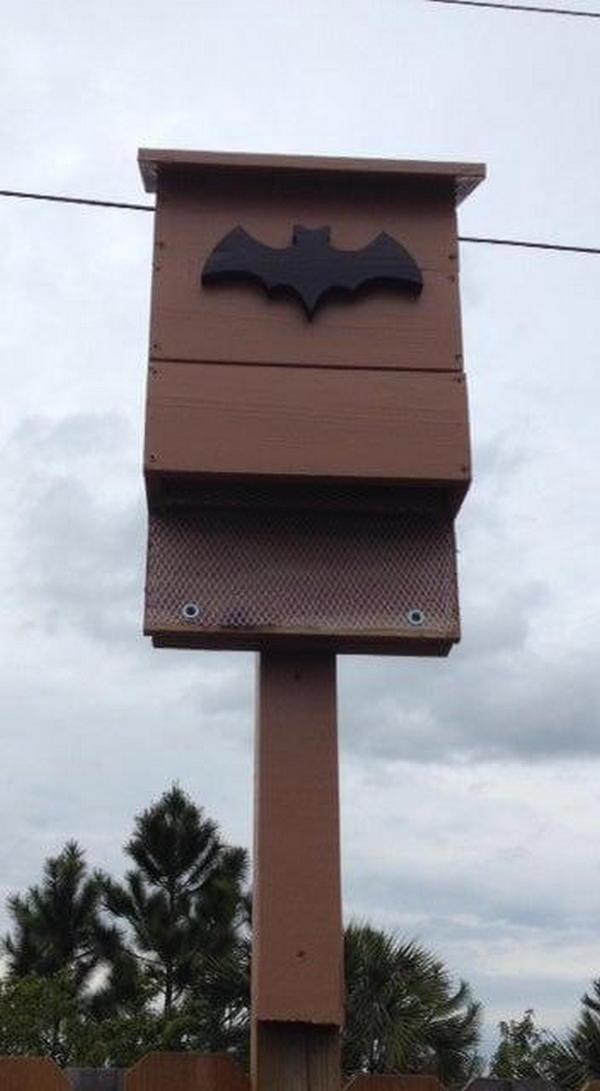 The DIY Bat House is a high-quality bat house designed to attract insect-eating bats. Each roadhouse is made in the USA with wood from sustainably grown sources and has been tested and approved by bat conservation experts for quality and durability. This bat house can hold 150 bats and features an exterior grooved landing pad, drainage holes, ventilation slots, and a back panel that allows it to be mounted on trees, poles, or buildings. This box is made out of exterior plywood and one-inch by two-inch clear pine, with a copper top and two copper vents incorporated into the design. The copper features provide ventilation to keep bats cool.
DIY Simple Bat House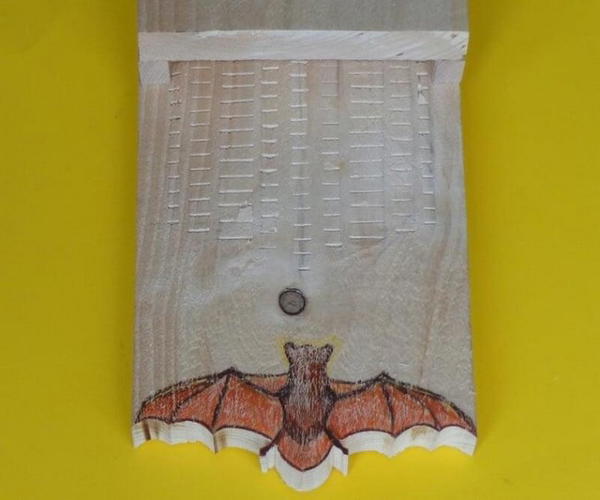 Crafting a bat house is a fun DIY project that takes about 8 hours of work and provides shelter to bats. Be sure to build a sturdy roof and plenty of nesting sites within the house, and hang it in a place where it'll face south but not receive direct sunlight. Your bats will thank you! This bat house can only be installed 15 feet above ground level near water or a wooded area in a sunny location. Please note that you should wear gloves when building this project as the wood may contain splinters.
How To Build A Bat House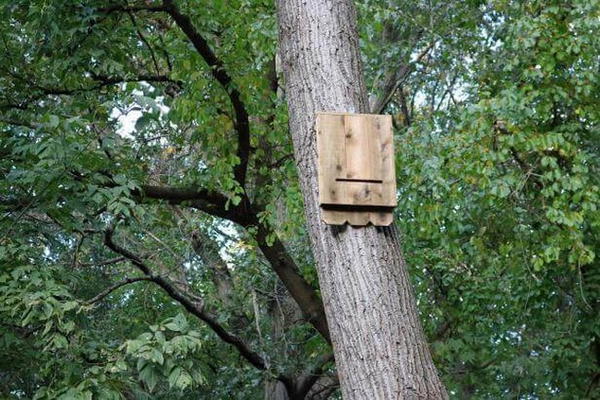 Learn how to build a bat house with this easy do-it-yourself video. A friendly and informative guide shows you how to use basic tools and joinery to construct a cedar bat house that will last for years. From ripping down the wood and assembling it to creating the wooden joinery that holds it together, the steps are clearly explained, so it's simple to follow and complete at home. The bats will be grateful for your efforts, and you'll have the satisfaction of building something special with your own hands.
DIY Bat Box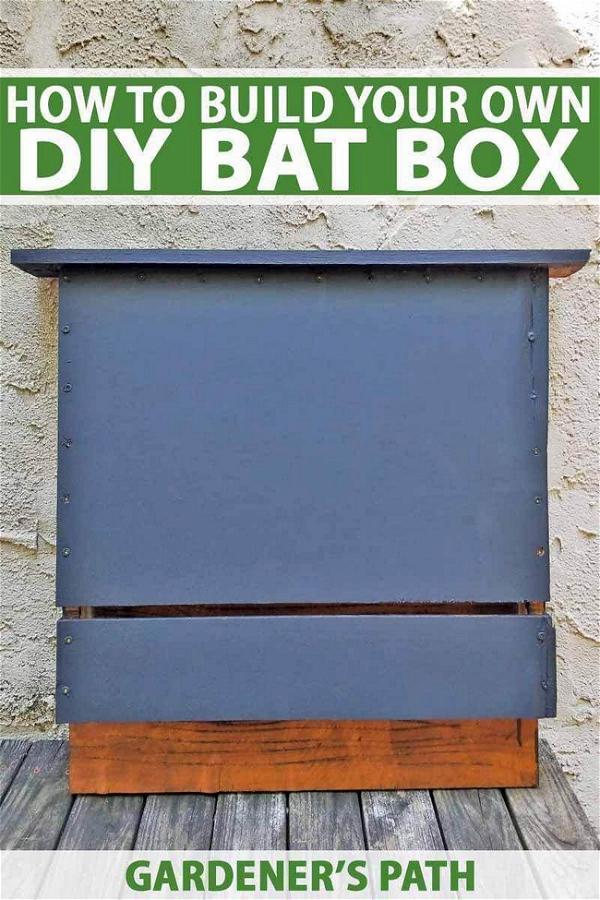 Construct and install your wooden bat habitat with this DIY Bat Box Building kit. This kit is designed to address the needs of bats by providing three landing perches, a small entrance hole, roost compartments, drainage holes, and vent holes to allow excess heat to escape. This project is sized perfectly for wood-loving, insect-eating bats. The bat population has been threatened all over North America; you can help restore the bat population by providing an alternative to traditional roosting areas, such as a safe habitat. You can hang the box on a fence post or tree branch, paint it any color you like, and have fun doing it!
DIY Bat House Build
A bat house provides a space for bats to roost. Unlike birdhouses, not all spots in a bat house are used. Screw the side pieces of wood together and add several more rows until you have something that resembles a box. This design replicates a hollow tree by providing a rough interior surface and several chambers. When all of your wood is cut and ready to go, start assembling your box by drilling pilot holes for your screws. Apply wood glue with a paintbrush and let it sit for about 15 minutes before moving on.
DIY Bat House Build
Building a bat house is easy, inexpensive, and doesn't require a lot of experience with home improvement. Once you have the materials you need, it will take less than an hour to build a single bat house. This bat house is made from a cedar fencing board, dark stain, gutter guard mesh, silicone caulk, and exterior screws. It's a simple project that even first-time DIYers can make in a couple of hours. This type of construction provides the right shelter needed to attract bats to the area.
How To Make A Bat Box
This guide will show you how to build your bat box. The Kent Bat Box is designed with bats in mind, as one of its key features is a removable inner roof panel. This allows easy access to clean and inspect the bat box during the winter months when bats hibernate. This simple yet ingenious bat box is the perfect place for bats to roost and raise their young. The house can hold between 50-and 100 bats, with space for baby bats inside the chamber and a sloping roof to protect the roost from rain.
How To Make A Bat House From Scrap Wood
A DIY bat house can be made from a piece of plywood and some scrap lumber. The house will be assembled with scrap lumber and a back and front piece using chicken mesh for the bats to climb. The roof is shaped like an "A" to keep the rain out, and then it is mounted on a small platform so bats can easily land on the roof. Start by cutting your back, middle, and front pieces, including the roof, from the plywood. Then cut both side pieces of the bat house and the inside divider, slanting top and bottom parts (so you can create a slope) out of the 1 x 4 lumber with a miter saw. Your lumber lengths will depend on what size bat house you desire.
DIY Bat Box Plans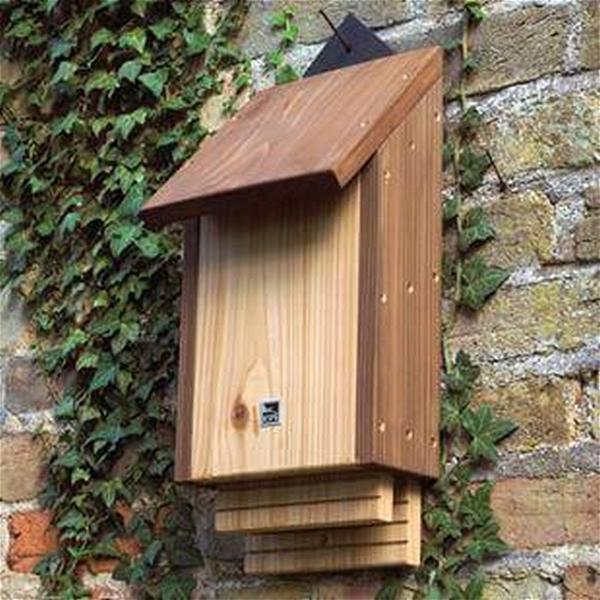 This DIY Bat Box is one of the easiest to build, with all pre-cut pieces that screw together for a solid structure. Hang it on the side of the house or in your backyard within 30 feet of a water source like a pond or stream. Bat boxes offer them a cozy place to dwell. This easy DIY bat box can be made for less than $50 and within one weekend. Get ready for bat roosting! Many factors affect bats' propensity for using bat boxes, so if you truly want to attract them, this step by step is not recommended.
DIY Big Bat House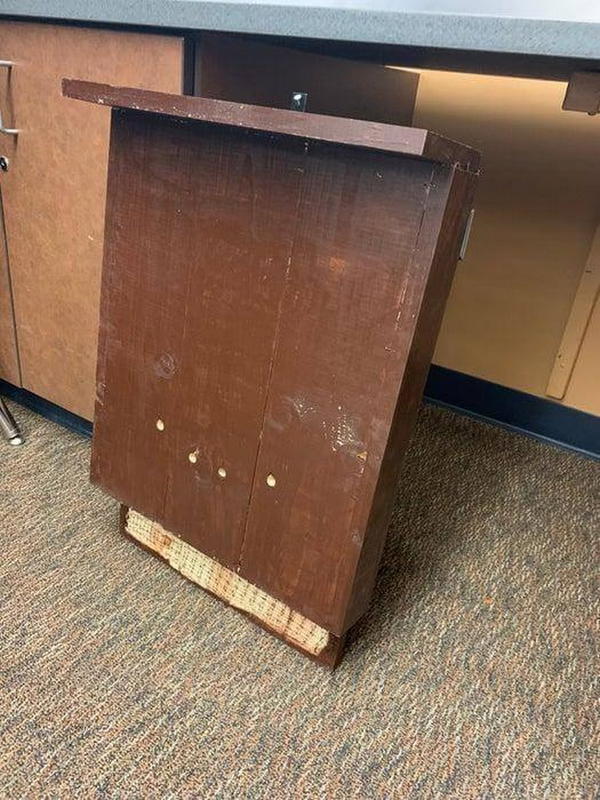 Building a Big Bat House is an easy family project that encourages learning. Use a couple of scout tools (screwdrivers, drill, handsaw) to complete the project. It's fun to see bats roost in the bat house and then watch them come out of their roost at dusk as they start to hunt mosquitos and other insects surrounding our home or cottage. Welcome to our step-by-step guide on how to build a wooden bat house. Bats rely on human structures like tree cavities and attics, but with the loss of habitats, they need new homes.
DIY Bat House For Backyard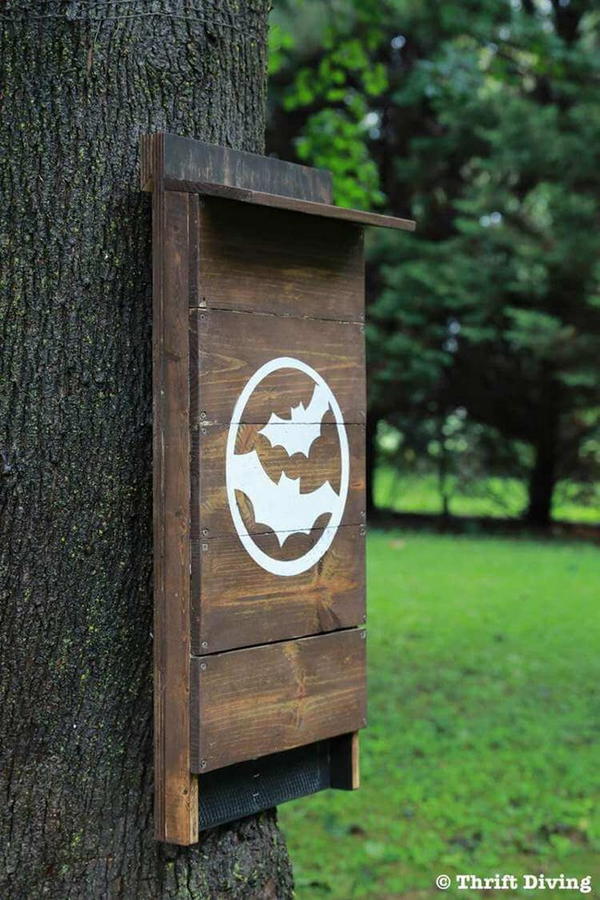 This DIY bat house provides a safe home for bats and keeps them away from your house. Easy to make and an inexpensive way to attract these beneficial bugs-eaters. Bats are not only a character in scary movies, and they can be beneficial to the ecosystem, helping keep mosquitoes and other insects in check. This project is fun for beginners and will help you become attuned to woodworking. Bats are beneficial because they eat tons of harmful insects. We recommend that you mount the house at least 15 feet high on a tree or post.
Tips On Building A Bat House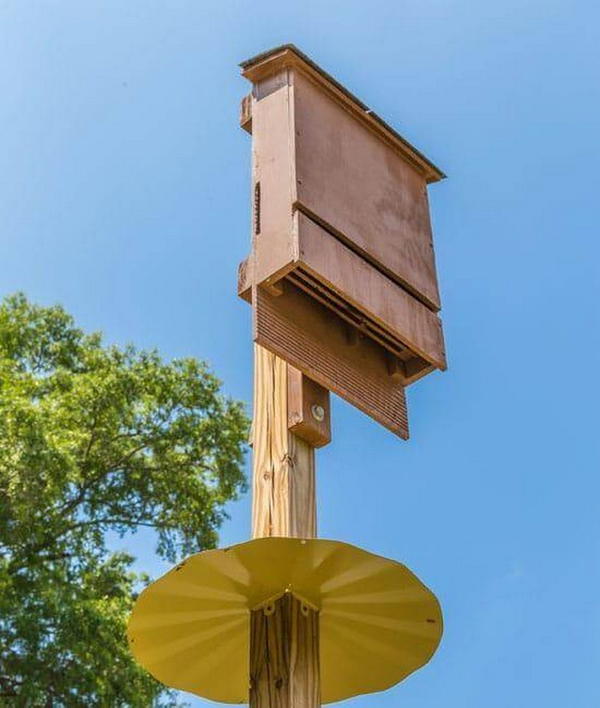 Finding the right place for a bat house is a key component to the bat house being successful. The location must be high enough to prevent ground predators from accessing it and open to the sun to ensure the inside of the bat's house stays warm. The nearby amount of water is another important factor in deciding where to place the bat house, so try and find an area near rivers and lakes. If the temperature is too low, they hibernate and starve to death. Before constructing a bat house, you must determine suitable insects in your area for these bats to eat.
How To Build A Bat House
This Bat House will encourage bats to roost, giving them a safe place. The house can be mounted against a post or wall, hung up in a tree, or even attached to your house. Bats are natural pest control, eating insects in the night sky. Bats will come and go through a small hole at the bottom of this house. The house comes with our unique "hang-easy" design - hang with two screws or nails onto a tree, post, or wooden fence. The wood pieces are already cut, and the kit is complete with screws, an instruction sheet, and black plastic mesh for ventilation. Your bats will love it!
How To Make A Bat House
Bats play an important role in our ecosystem. They eat bugs, pollinate plants, control mosquitoes, and more. Building your own bat house is fun to encourage bats to live nearby. Watch this detailed video to see how to make your own bat house for little or no cost. Join the fight with easy steps that anyone can follow, and learn about the importance of bats in our ecosystem. Securely fasten each form to at least one side of each piece. If staining or painting, apply before assembly.
Bat House DIY
Create a home for bats with this easy-to-follow bat house plan. Bats are very beneficial to your local ecosystem and help control the insect population. This bat house plan is constructed from reclaimed pallet wood and will hold up to 100 baby bats. Hang it out at dusk to attract bats, but do not get discouraged if they do not start using it right away! The dark wood stain creates an aesthetically pleasing statement piece, while the real cedar boards provide a natural shelter that's easy to hang.
DIY Bat House
This bat house measures 16x7x3 inches. The box is made of tongue and groove wood to help insulate the bats during the winter months. The panels are seal with water-resistant caulking around all edges; two coats of latex exterior house paint will apply to the box before assembly. All mounting hardware works well with each piece. This bat house can mount under the eaves of your home or on a fence or a pole near trees. Please make sure you mount the bat house 5-8 feet high to keep away predators and protect the bats within the box.
DIY Cedar Fence Bat House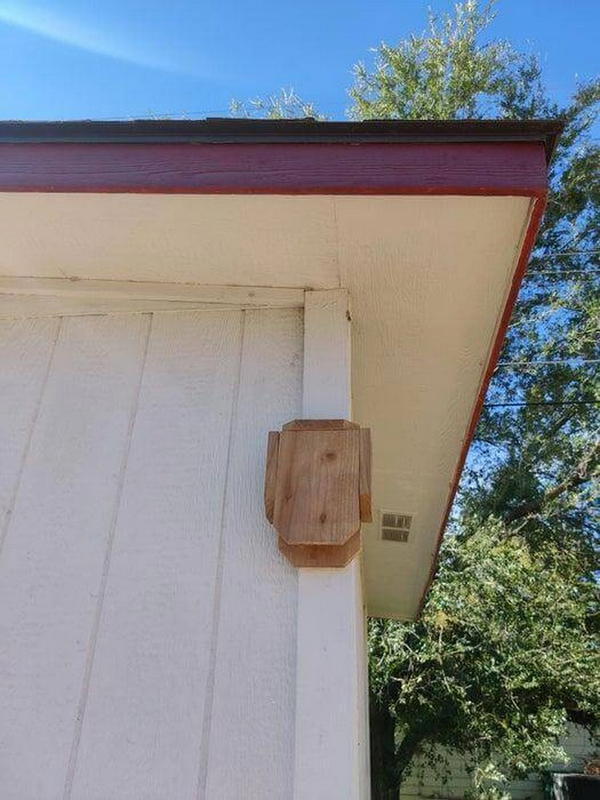 This bat house will provide a haven for bats, and the basis for interesting wildlife observation is fun to build and tells you all about these fascinating animals. It acts as an apartment complex for bats. This can be a fun activity to show your kids the importance of nature and that not all creepy creatures bite or attack people. This kit is a great outdoor project for the whole family, and this kit comes with all the pieces you need to assemble your bat house. You can easily make one with normal tools, and it is good for the environment and will save you from mosquito infections.
Batman Logo Bat Box House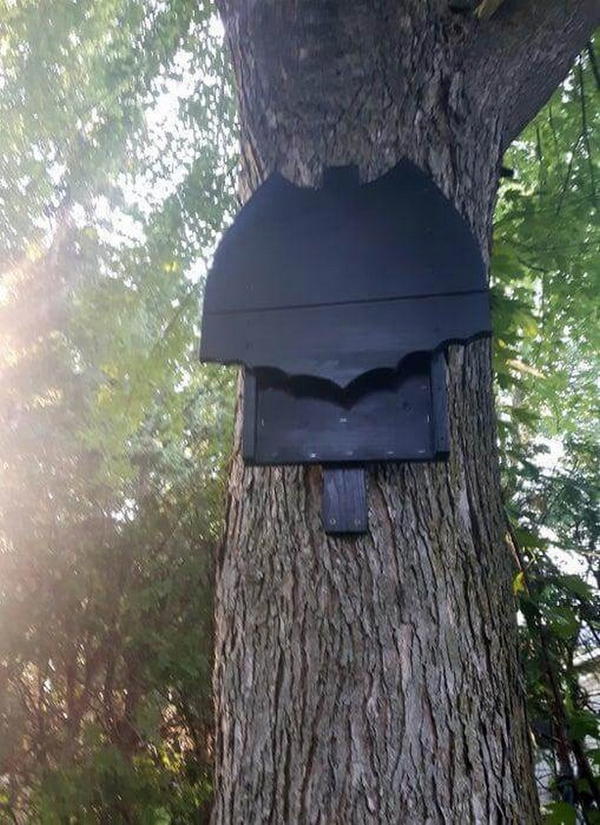 This bat house will be best to improve the overall survival of bats; like other structures that provide a better-quality roosting habitat. Made of cedar, its design with black silicone sealant and weatherproof exterior screws can easily clean with compress air or a leaf blower. Water rolls right off it with its slanting roof instead of pooling on top. This project will take a weekend to build and paint; you'll have a decorative addition to your garden that serves an important purpose. A bat box is a great way to attract bats, which help control pests and pollinate plants.
Building A Bat House With Wood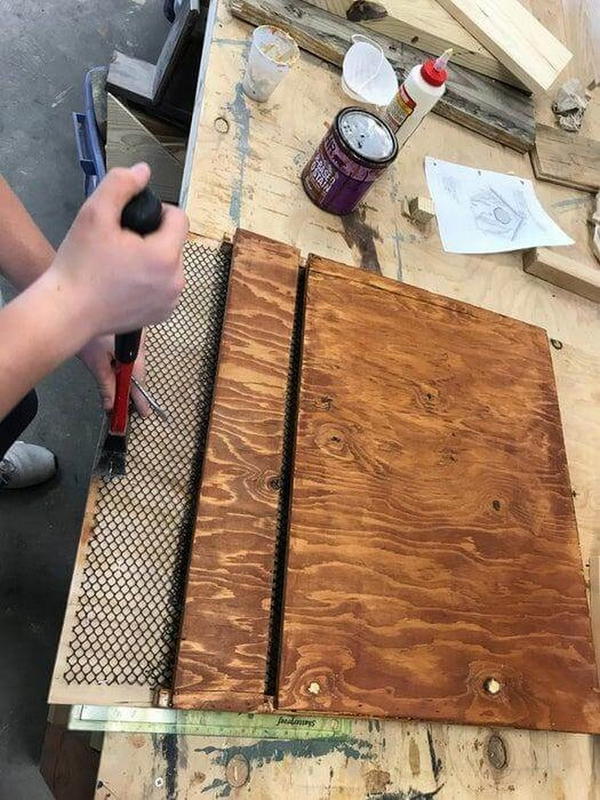 Building a wood bat house is a great DIY project for you and the kids to do over the weekend. It will help you get in touch with your green side and teach you how to care for wildlife. All of the materials needed for this DIY bat house can easily purchase from your local hardware store; it should only take about two hours to complete. All the plywood will secure together with staples at the edges. When all the plywood is cut and attach; you should have what looks like the inside of a birdhouse.
DIY Bat House Plan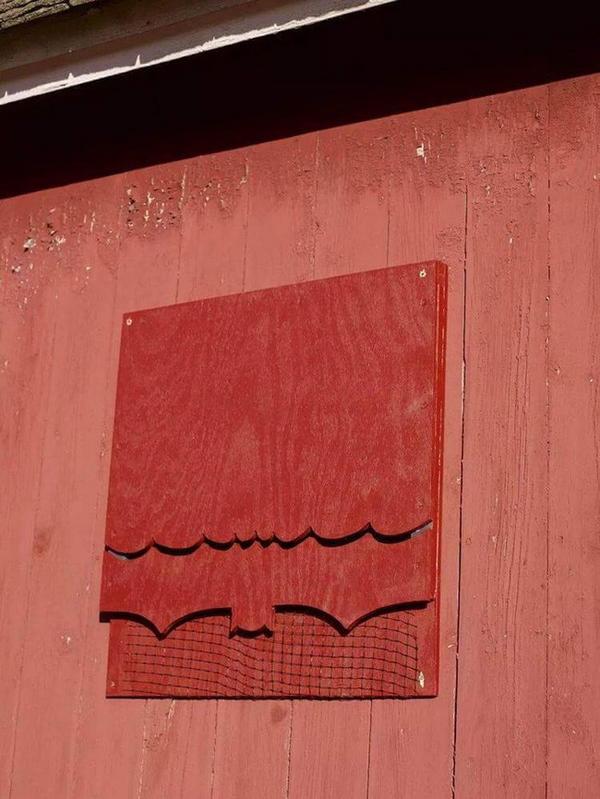 The DIY Bat House Plan is a simple, inexpensive, and easy-to-build bat house plan. It can work easily with more than $60 in about 3 to 4 hours; using materials, you can easily find at your local hardware store. Its multi-compartment design provides approximately 150 square inches of roosting space, great for up to 30 bats. This inexpensive bat house plan is easy to build, inexpensive, and offers great benefits for homeowners. It also makes backyards more attractive by providing a unique natural feature.
How To Build A Bat House
The bat house is a quality structure that provides security and concealment for bats. There are several benefits to building your own bat house. First off, it is the economical way to build a bat house. Secondly, it allows you to include any modifications or upgrades you may have thought of. You can also use recycled materials in the process, making it a very green and eco-friendly project. Not only will you be helping bats, but you'll be helping the planet.
See More DIY Projects For Animals:
DIY Snake Hide Ideas: Explore DIY Snake Hide Ideas to provide a secure hideaway for your pet snake. This affordable project promotes natural behavior and ensures comfort.
DIY Cat Harness Ideas: Check out these DIY Cat Harness Ideas to fashion a unique, budget-friendly safety gear that allows your cat to explore while staying safe.
DIY Cat Feeder Plans: Bring yourself into DIY Cat Feeder Plans for an economical solution to feeding your feline, facilitating portion control, and maintaining meal schedules.