Squirrels can be adorable and entertaining. They're also brilliant, which means they often find ways to get into your home. One of the best ways to deal with these pests is to give them their place. If you have a squirrel that visits your backyard, consider building this 25 DIY Squirrel Feeder Plan. It's easy to make and will keep your furry friend happy and entertained. Squirrels are a cute and fun product to watch, but they can also be destructive. If you have a squirrel in your yard or garden, consider building a squirrel feeder to attract them away from other areas.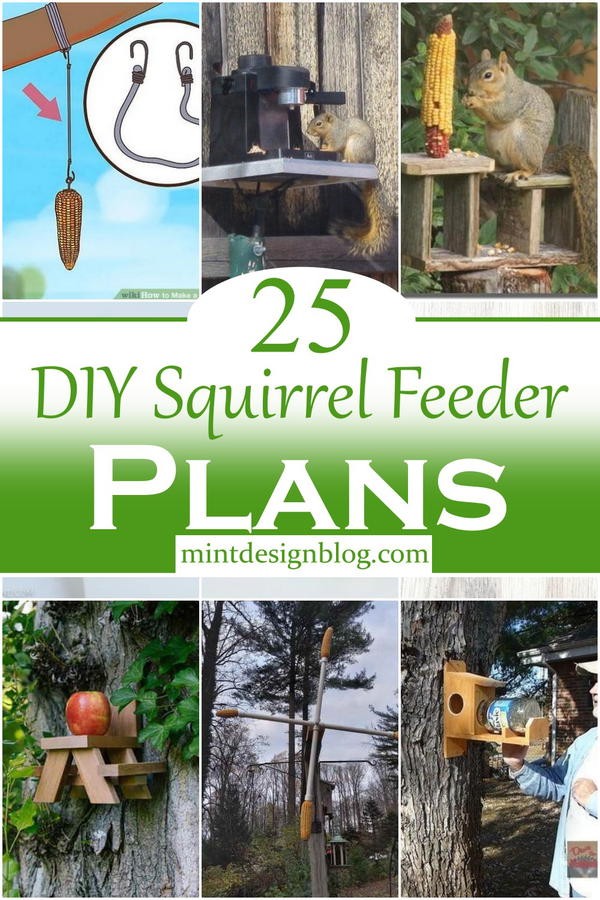 There are many types of squirrel feeders you can make at home. Consider what kind of materials you have available and how much time you want to spend on making it. Some simple designs will take less than an hour, while others may take longer depending on the size and complexity of your design. You should always ensure that your method is safe for both humans and animals before using it. Squirrels love to eat nuts and seeds, so making DIY Squirrel Feeder is easy. You can use any food that the squirrels like, including sunflower seeds, peanuts, acorns, and hazelnuts. These DIY squirrel feeders are cheap and easy to make, so anyone can do it.
25 DIY Squirrel Feeder Plans and Ideas is the ultimate squirrel feeder book so these feeders will provide your backyard squirrels with hours of fun.
You Can See: 50 DIY Bird Feeders To Attract Feathery Friends
Tools and materials:
 PVC Primer
 PVC Pipe Cutter
 Drill Bit Set
 Safety Glasses
PVC End Caps
 Squirrel Bait
PVC Cement
How To Make A Squirrel Feeder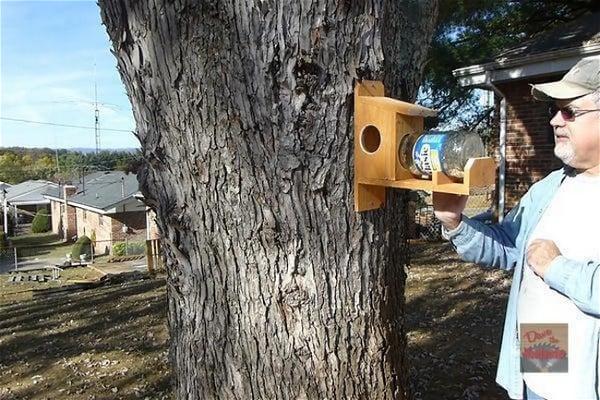 This DIY squirrel feeder is easy to make and will give squirrels a place to eat while playing on your back patio. First, they'll need to gain access by lifting a circular metal disc, but once they're in, they can enjoy their meal while keeping an eye on their surroundings through the nearby window. Make a squirrel feeder using recycled items and some new parts. The parts needed are an empty pickle jar and two pieces of wood. This feeder can be constructed in less than an hour, and you can use your special touch to make it look more decorative. This Squirrel Feeder is an inexpensive and fun project to do. It's unique and a great way to watch the squirrels in your yard.
Skill level: Intermediate
Homemade Squirrel Feeder
This homemade squirrel feeder provides a fun project for kids and adults too. These feeders allow you to watch squirrels at work as they gather food and play, but they also help them with insulation in the winter and shading in the summer. Making this feeder doesn't require much; it just needs some cedar wood, four pieces of different sizes, essential tools, and painting supplies. The materials needed to make this feeder are inexpensive, and you can make several of them. Place the feeder in your yard and pour food on it to attract squirrels looking for a place to eat.
Skill level: Easy
5 Ways To Make A Squirrel Feeder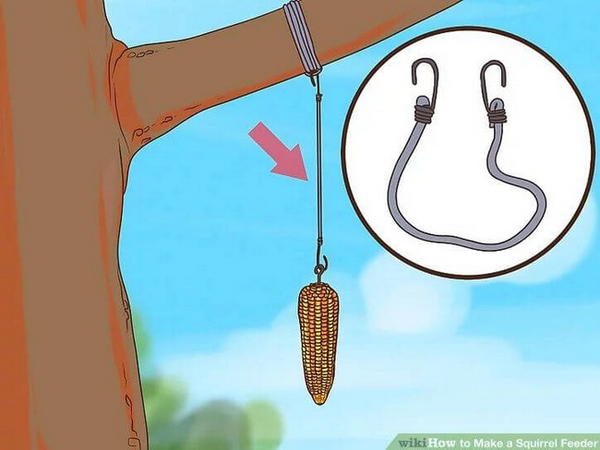 You can make Squirrels one of the cutest little animals you would ever want to see. They are lovely and make great pets, but they are even better when they come to your place to feed themselves. You can make a squirrel feeder in five different ways. These feeders can be hung from trees or poles, held above ground, or made in the form of boxes. It may involve using elementary materials with little effort. On the other hand, it could take more time and energy if you want your feeder to look more stylish or unique. If you wish to get some squirrels in your backyard, or whether you have some already, the feeder is essential for them to eat and survive.
The great thing about a DIY squirrel feeder is that it can be as simple or complex as you want a hanging corn feeder with a rope and hook, so it hangs on a branch. It can also be in the form of a box also that holds grains or nuts for the squirrel to feed on. Finally, making a seed cake holder and letting it hang downwards from a tree branch is another method of having your feeder.
Skill level: Easy
How To Make A Squirrel Feeder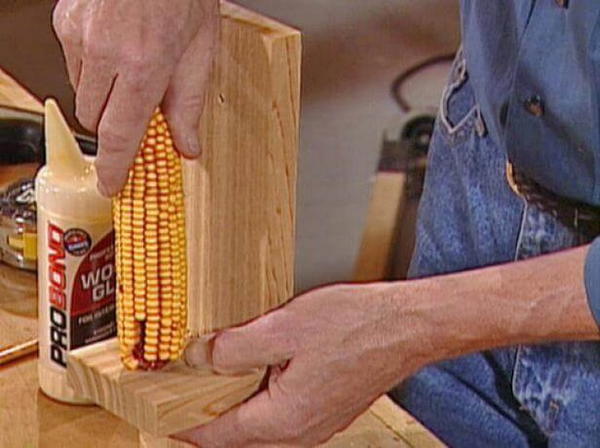 Building a squirrel feeder with scrap lumber is an easy weekend project for the whole family. This design allows for maximum feeding area and can be adapted to fit any size corn cob or kernel. The squirrels will love it, and you will watch them enjoy this simple but tasty treat. Making a squirrel feeder is not a very challenging process. All it takes is a few essential tools and supplies, and you can have your new feeder up in no time. And the only difficult task is to make sure that the corn stays in place. Keep those cute fuzzy creatures coming back by supplementing their natural food supply with nutritious corn kernels and peanut butter smeared on special wooden perches.
Skill level: Intermediate
DIY Squirrel Feeder Plans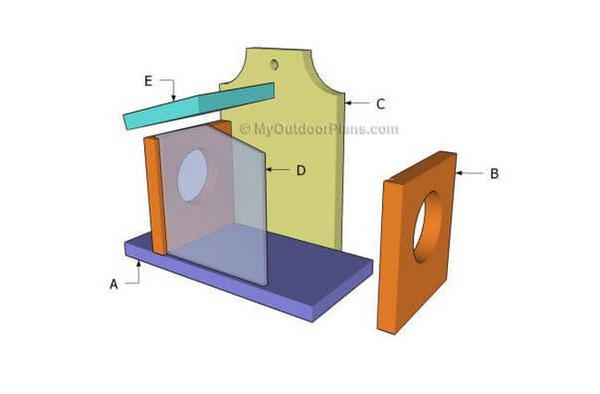 This DIY squirrel feeder is easy to assemble and can be done by anyone. There are no tools required, only the materials listed above, available at your local hardware store or home improvement warehouse. This Feeder Plan features a wood fun shape, with a flat surface on the front for placing peanuts. You can adjust it according to you because it is entirely customizable. This squirrel feeder design is an easy project that anyone can build in a couple of hours. You'll have fun watching squirrels scamper around the bird feeder, doing acrobatics to get at the food you've provided for them. Once completed, this project will blend well into your garden landscape and make a great addition to any patio or porch.
Skill level: Expert
DIY Squirrel Feeder
This DIY Squirrel Feeder is perfect for any backyard. You can easily make this feeder with a bit of carpentry skill, a couple of hours, and some simple tools. This DIY Squirrel Feeder will keep the squirrels from eating your garden's produce and apples. Make your squirrel feeder with simple tools. DIY Squirrel Feeders are fun to make and can be used effectively in various landscapes. The best part is that you can use any old lumber you have lying around, so this project won't cost you a penny more than the time it takes to construct.
Skill level: Intermediate
How To Build A Squirrel Feeder
Build a squirrel feeder out of an empty pickle jar, a piece of wood, and some screws. It's easy to make and adds a little wildlife to your backyard. This DIY squirrel feeder is the perfect project for all skill levels. You'll be amazed at how simple it is to make, and with the help of family, friends, and neighbors, you can build a feeder in no time. There are many ways to feed the squirrels in your backyard. You can put up a bird feeder, but they might not always eat what you buy at the store. Plus, squirrels are notorious for climbing onto your bird feeders and knocking them down. This DIY squirrel feeder lets you bring them their meal!
Skill level: Expert
Easy DIY Squirrel Feeder
Feeding squirrels can be a great way to get outside and enjoy nature. This easy DIY squirrel feeder uses a mason jar and wood strip from a craft store, and duct tape. Tape the pot to the wood strip, place it horizontally on a tree, fill it with nuts or cereal, and watch as squirrels eat out of it right before your eyes. You can move it around to different areas depending on your space or keep it in one place near your home. It is an easy and primary feeder that can be moved around to other spots rather than confined to a particular area. You can make it as long as you want to fit in with your scenery. The pinewood will attract squirrels, so ideally, you want it on a tree branch.
Skill level: Easy
DIY Squirrel Feeder
Squirrels are a growing problem in neighborhoods, chewing on power lines, stealing birdseed out of bird feeders, and invading gardens. To solve this problem, you need to know how squirrels behave and use that knowledge to your advantage. One way to help deter squirrels from your yard is by building a squirrel feeder. There are many types of squirrel feeders available today, but one of the most interesting ones is the DIY Squirrel Feeder Kit. The kit comes with a bit of everything needed to create a beautiful and unique design for a squirrel feeder that will attract wildlife but keep squirrels away. With this kit, you can build your custom squirrel feeder in minutes!
Skill level: Expert
DIY Cedar Squirrel Feeder
Feed the squirrels at your house by making this unique DIY Cedar Squirrel Feeder. These DIY cedar squirrel feeders are easy to make and fun. The cedar is easily cut with a band saw and sealed with a polyurethane finish, sturdy and durable. With a hole saw and glue, you can create an opening for filling the feeder. Assemble the pieces with just one screw, and you are ready to fill it with squirrel food. Once complete, paint or stain to match your yard's decor and install it onto a tree in your backyard. The project includes an instructional article and all necessary instructions on making this craft.
Skill level: Expert
Easy Squirrel Feeder Setup
Squirrels have a hard time finding food in winter. This easy-to-make feeder will keep your squirrel friends fed and happy. The best part about it is that squirrels can eat from above the ground and can be accessed easily. A squirrel feeder is not a challenging project to tackle, especially when following our step-by-step instructions. With just a few inexpensive materials and tools, you can build your own and help keep the squirrels off your bird feeders. Even though this is simple and easy to make, it is pretty functional. It's sturdy, durable, and looks very neat while doing its job.
Skill level: Easy
Easy DIY Squirrel Feeder
Make this homemade squirrel feeder, and your furry friends will thank you. It's made of wood with a stained finish; the corn holder has a place for the corn to sit and hang out until the squirrel comes to eat. Then, replace it with another ear or two when you see it empty. Use this DIY Squirrel Feeder as a fun way to feed the squirrels or chipmunks in your yard. It's simple to, make, so it's a great project for novice do-it-yourselfers. Once you have the supplies you need for this project, it should take about an hour to assemble and stain everything according to your preferences.
Skill level: Intermediate
DIY Squirrel Table Feeder
Your feathered friends will love their new and great home for the handyman squirrel lover! Do-it-yourself piece together this squirrel table feeder as a unique addition to your backyard wildlife. Squirrels are fun to watch, especially when you're putting out their food. This feeder will give them something to do as they wait for their feast to arrive. These feeders have ample room for food and water, featuring cedar boards and a simple birdhouse body made of lumber. Once built, it is recommended that you do not move them as they are challenging to construct in the first place. Transform a couple of scraps into a charming squirrel table feeder.
Skill level: Expert
Easy Squirrel Feeder DIY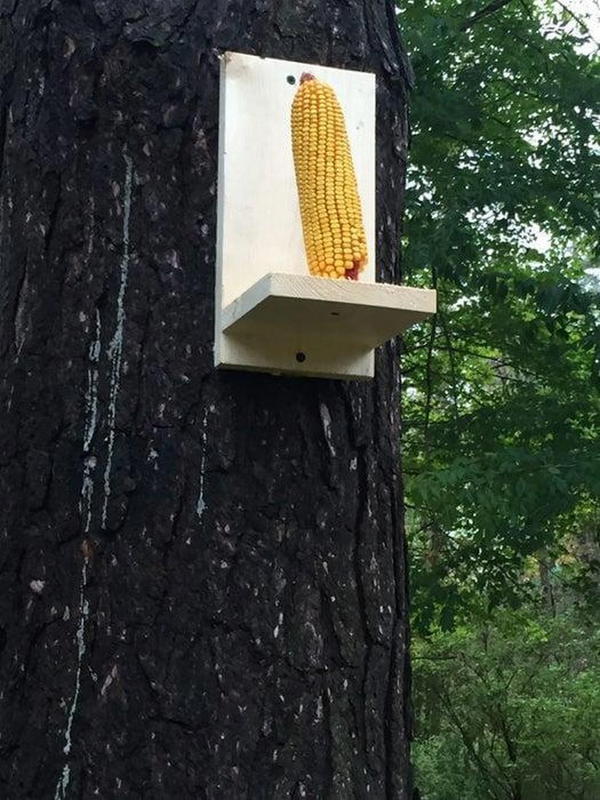 It's time to get your squirrel feeders ready for the upcoming season. This DIY Squirrel Feeder is a fun, inexpensive, and easy project that you can use to make your squirrel feeder in just an afternoon. If you are looking for a quick, easy and cute way to feed your chipmunks without having to go outside in the cold, then this DIY Squirrel Feeder is just what you need. This is a very easy DIY project. It will be a perfect present for you, your friends and family. Get some free time and enjoy working on your project. It is crafted with a saw using standard garden tools, and screws hold the corn in place.
Skill level: Easy
PVC Squirrel Feeder Windmill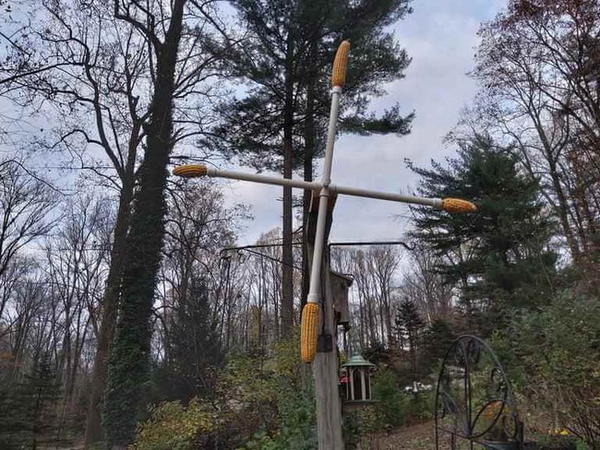 This PVC Squirrel Feeder Windmill is an easy and inexpensive way to feed squirrels while creating a fun addition to your backyard at the same time. It's made out of PVC pipe assembled to resemble a windmill that rotates freely with four ears of corn attached at the ends. This PVC Squirrel Feeder is a fun and stylish way to keep the squirrels from eating your bird feed! The feeder features ears of corn that spin around when the wind blows, blowing away pesky critters. It's made out of durable vinyl to withstand weather and animals. Use this squirrel feeder with corn to help attract hungry squirrels and provide your backyard or garden with a natural, fun feeding station.
Skill level: Expert
DIY Squirrel Feeder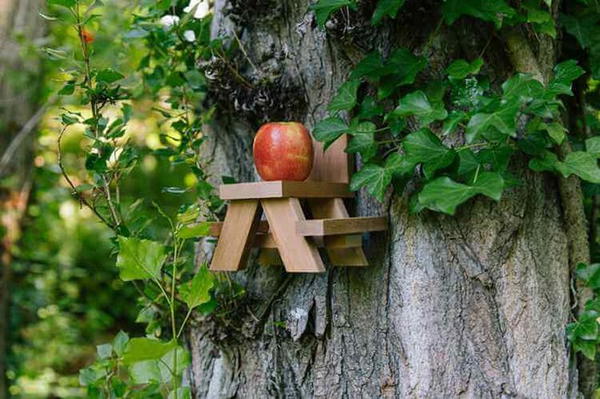 When you want to feed the squirrels in your backyard but don't want your nuts to be stolen by other animals, a DIY Squirrel Feeder is an easy and inexpensive fix. You can make this feeder in minutes if you grab some wood boards, nails, and screws. This project will allow you to get closer to nature while providing an excellent place for squirrels to eat without fear of being attacked by predators. This DIY Squirrel Feeder is designed to help - it's easy to make and filled with peanuts, seeds, or nuts; hang it up and watch as the squirrels hang out by it.
Skill level: Easy
DIY Picnic Table Squirrel Feeder
This DIY picnic table squirrel feeder is the perfect way to attract squirrels to your outdoors and enjoy a nice break. It allows you to share the experience of watching squirrels with all your family & friends, who can turn any tedious lunch into a fun one! This squirrel feeder will surely attract many visitors like squirrels and birds. The DIY picnic table squirrel feeder, made of old patio furniture, is easy to make and fun to assemble. It would be best to have some creativity and a DIY spirit. Take a few standard tools and an afternoon of your time to create a DIY picnic table with an attached squirrel feeder. Now fill it up with sunflower seeds, and let the fun begin!
Skill level: Expert
Squirrel Feeders DIY
Squirrels are hungry animals. They always want to eat, even when it is supposed to be cold and freezing outside. As a squirrel feeder, you can be creative and repurpose some old things around your house to create a feeder that will hold and hang corn in place for the hungry little squirrels. This one is quite simple as it does not have any complex or fancy features apart from its spinning action. The parts are simple, so you don't need much experience or special tools. Shavings from your mini saw plywood scraps from your trash pile, or recycled boxes make suitable substitutes for lumber.
Skill level: Easy
Homemade Squirrel Feeder
Squirrels love to eat nuts and corn, but squirrels can be sneaky, so it's not easy to keep them from stealing from your bird feeders. One solution is to make your squirrel feeder—one they can't hang on or climb in. Squirrels love high-calorie foods and can get into your trashcan, so using a homemade squirrel feeder is a great way to feed your squirrels at home while keeping them off your property. Your homemade squirrel feeder consists of a plastic bottle, some wood screws, and some food items like corn or peanuts. It's easy to make and has the added benefit of helping you save money on expensive birdseed!
Skill level: Intermediate
How To Build A Squirrel Feeder
Squirrels can be a nuisance when they feed in your garden. Building a squirrel feeder might be good if you have tried to get rid of them without success. This feeder has a bottomless box with large slots that make it impossible for squirrels to get into the food. Cedar or lumber is commonly used but always ensure your dimensions are correct, cut out parts and assemble correctly before painting so you can add beauty to the feeder and keep squirrels out at the same time. It is designed to be large enough to hold lots of peanuts so that the squirrels can eat comfortably without the fear of being disturbed by predators.
Skill level: Intermediate
DIY Espresso Squirrel Feeder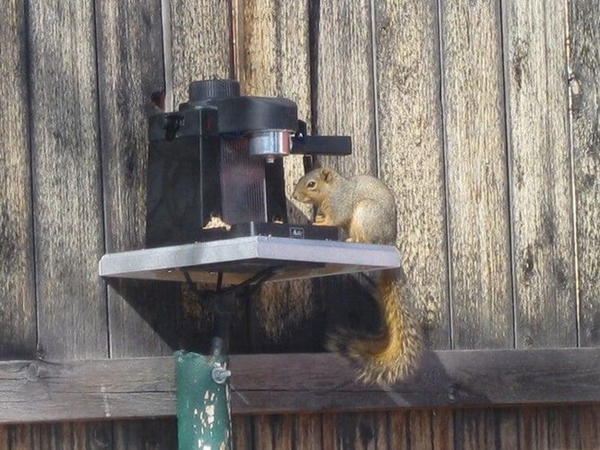 This DIY espresso squirrel feeder is an excellent idea. This DIY feeder will attract more squirrels because they love coffee grounds. This project shows how to make a 2-tier squirrel feeder using an old coffee machine or espresso maker, solar yard light, scrap wood, and other readily available materials. You need to gather the items you need: an old espresso machine, bicycle seat, and scrap wood. After that, it would be best for you if you could weld or even hot glue your bicycle seat into the wooden stand of an old espresso machine or maker. Afterward, paint all of it black to look clean and neat.
Skill level: Expert
DIY Oil Can Squirrel Feeder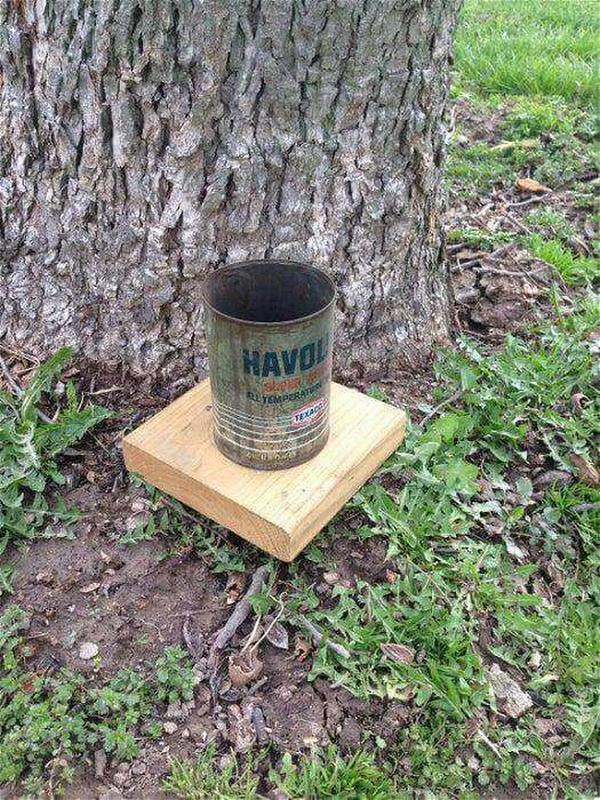 This oil can squirrel feeder is a fun and informative project for you and your children. It will provide you with hours of enjoyment as you watch the squirrels eat from it. It is an excellent project for those that like to try making their food feeders. The idea for this came from an old article I found in one of my dad's magazines years ago. Your kids will love this adorable squirrel feeder. It's simple and easy to make, but the design is so cute that it will look great in any yard. This step-by-step guide will give you all the instructions needed to make this feeder.
Skill level: Easy
DIY Bird And Squirrel Feeder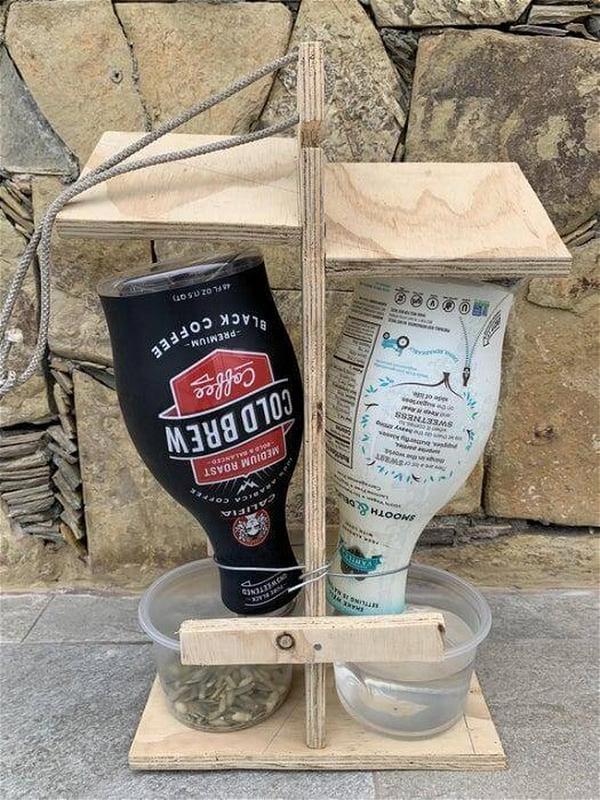 Why not feed birds and squirrels at the same time? This two-in-one feeder is an easy-to-assemble DIY project that will allow you to provide the birds and squirrels you observe and enjoy while keeping them away from your vegetable garden or birdseed supply. You can make this two in one Squirrel and bird feeder. The advantages are that it saves money, is easy to wash, and is easy to refill if you don't use it as a squirrel feeder. You may open the bottom and fill it with bird food. This feeder is simple to make and requires very few supplies. It's perfect for those who want to attract various birds and squirrels to their yard. The feeder can last up to one year with proper care and maintenance.
Skill level: Intermediate
How To Build A Squirrel Picnic Table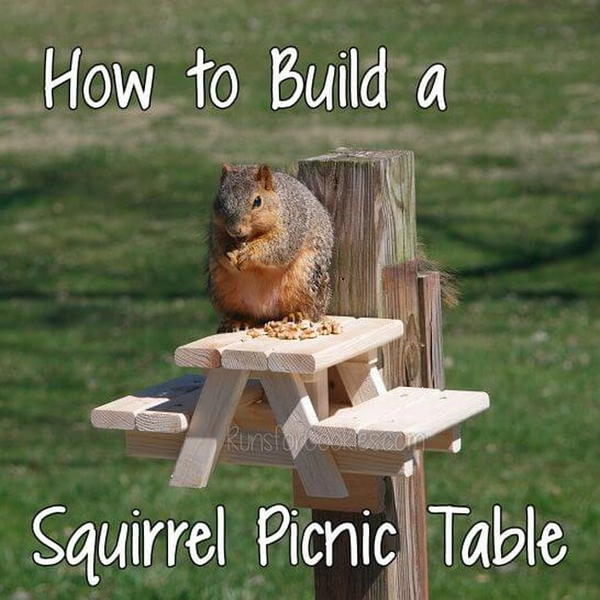 This DIY project will tell you how to build a squirrel picnic table that you can use in your backyard. These tables are straightforward and do not require any special tools or skills. All you need is a warped piece of wood, some nuts, grains, and an umbrella on top of the table. This design will enable them to feed and sit on level ground after scaling a big tree. Since it is suspended from the tree, it will not be anywhere near your bird feeders making it easy to enjoy both. Build your squirrel picnic table using a few simple supplies and these step-by-step instructions. Squirrels love to eat nuts and grains, so you'll want to leave some out for them on this table.
Skill level: Expert
DIY Squirrel Feeder
Did you know squirrels love eating sunflower seeds? They do! They love them so much that they'll climb trees and jump from rooftop to rooftop to get their paws on some delicious sunflower seeds. So if you have squirrels who are constantly growing too fast for their appetite, why not put them on a diet by making them work for their food? You need some wood, a saw, sandpaper, nails, screws, and drill bits. This DIY squirrel feeder will make your backyard an excellent place for your little squirrel friends to visit. It's an easy project to build and looks great mounted on any fence or post.
Skill level: Easy
Conclusion:
Squirrels are the most common wildlife. They have a unique personality and add entertainment to your backyard. They are also brilliant and can quickly get into your home through the tiniest opening if they find food that they like. These DIY squirrel feeder plans are inexpensive and easy to build and are sure to provide hours of entertainment for everyone in your family. The best part is that they even work great if you're having problems with squirrels digging up your plants! Build one yourself this weekend and see just how fun feeding squirrels can be. Getting started is simple—choose one (or more) of these 25 DIY squirrel feeder plans. With no previous experience needed, anyone can build an incredible squirrel feeder to make these little animals come running every day.