There are so many types of belts you can buy in stores and online. The problem is that they may not be the most stylish ones, or they may not have your preferred length, style, and material. Finding the perfect belt can sometimes be a hassle, but when you make your own, you know it was created from nothing but your heart and mind. Below are some of the best DIY Belt Ideas you can make from the comfort of your home. With these different DIY belt projects, you will never run out of ideas when repairing a worn-out belt strap or making one with your preferred material and style. It's worth checking out. You will discover how to make belts from common materials found around your house and how they can transform your look instantly.
DIY Belt Ideas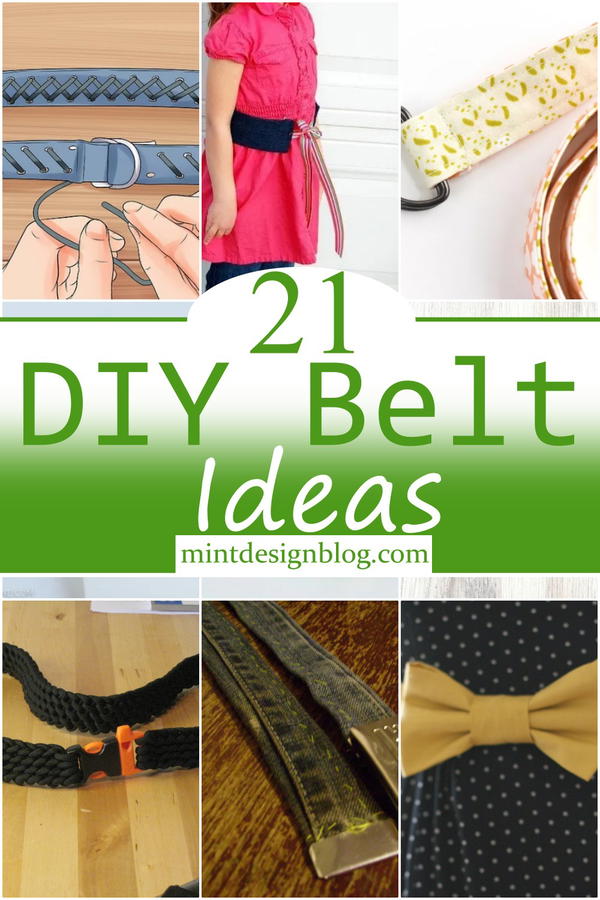 Making these DIY Belt Projects are so easy that you'll wonder why you didn't try them before. You can make your own belt for any occasion or store-bought item. It's always nice to have a backup belt when you don't know how long that one will last! This is a great way to make an adjustable belt with minimal sewing skills easily. These DIY Belt Plans will show you how to make one of these belts so you can wear it repeatedly. With some creativity and patience - you'll be able to create something unique that will make people stop in their tracks and ask, "Where did you get that from?"
Uses Of DIY Belts:
The belt is an essential part of every fashion ensemble. With so many different styles, colors, and patterns to choose from, you can always find the perfect belt to make your outfit more stylish. If you love experimenting with fashion looks, these DIY Belt Ideas are one great way to personalize your outfit and experiment with designs that suit your style. We want to help you look your best while saving money. Some of these belts can be used for work, school, or when you go shopping at the mall!
How To DIY A Waist Belt
This is a very simple design that you can create with leather. You will need a wide piece of leather, and a smaller square piece, measuring how long you want your belt to be. Sewing needles are also required, as well as thread – one color for each side, if possible! Decorate with whatever you want, such as beads or jewelry findings. This simple DIY project will transform any old belt or piece of leather into a bright and beautiful accessory. You'll be able to quickly change the style of your belt depending on the occasion and your mood!
Double-sided Belt For Dress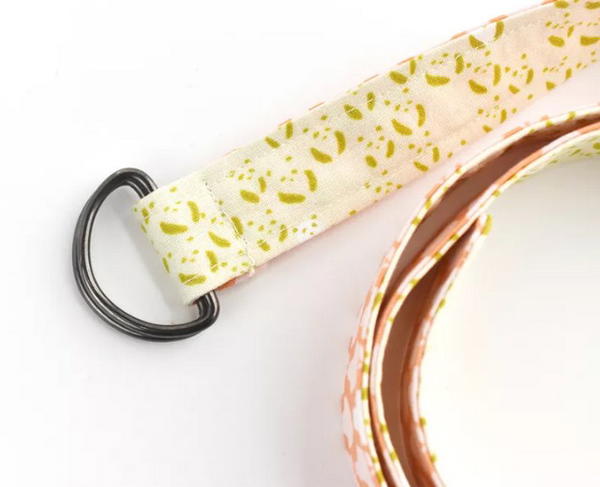 You'll need ⅛ yard of two fabrics, a sewing machine, and a bodkin or turning tool. Cut two strips with the measurement of your waist size plus two inches. Measure the width of the D-rings, then add ½inch to that measurement to get the size needed for both pieces. Then fuse interfacing to the back and sew them together using a bodkin or turning tool. Lastly, fold one end over onto itself before topstitching it closed to form a loop for each D-ring, which can be used to secure your strap around your waist.
Denim Belt DIY
This DIY Denim Belt is an easy way to add an update to any wardrobe. A pair of old jeans or a thrift-shop find will do the trick, and you'll end up with a one-of-a-kind item you made yourself. Choose a durable fabric like denim, then measure your waist to determine the length of your belt. Cut out the width and length of your belt once you have decided what you need, then sew it at least twice to ensure it lasts longer. This DIY denim belt is the perfect way to add fun and excitement to any outfit.
Kylie Jenner Corset Belt
Make a fashionable Kylie corset belt with your own flair. A good belt can bring out the confidence in any woman, and you don't have to spend a fortune to look great. Create this beautiful belt using basic sewing skills and inexpensive fabric and leather. Choose the right matching color fabric and create your pattern following our instructions. Use the following instructions to make the pattern, then cut out your fabric according to the pattern.
Easy Stretched Belt In 5 Minutes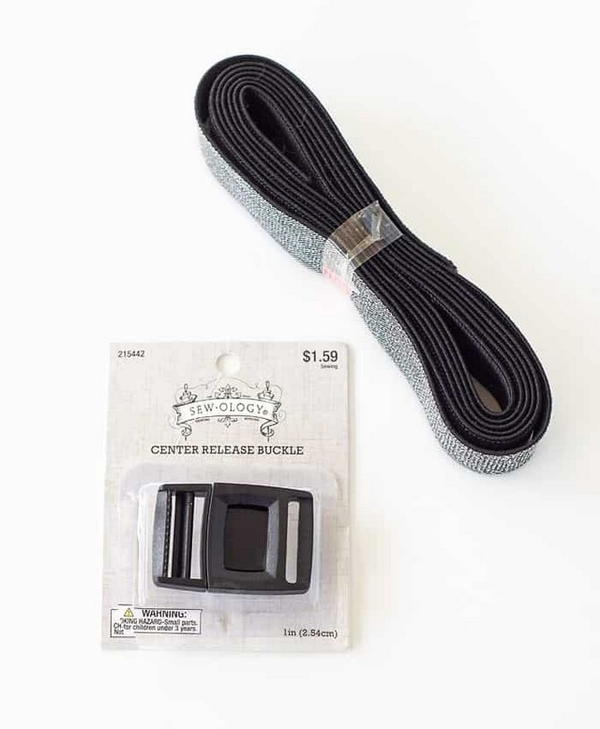 A stretch belt is a great accessory to have in your wardrobe. It will help you add volume to your outfit and make you look stylish. Normally, it is made with a soft woven elastic strip, which means that it can fit over many garments like jeans and skirts. They are very simple to make and require few materials. You can create one for yourself or someone special by following these instructions. Measure your waist and the width of the buckle, and subtract the width from the measured waist again until you have one inch. Sew elastic through the buckle loop at one end and sew the other end to the loop.
How To Make A Leather Belt
A leather belt is a great accessory to wear on many different occasions. It's important to reinforce your belt properly, so it doesn't break or snap. To create a belt, you will need a strip of 12oz leather and solid brass inch and a half roller buckle. Using a slot punch, make holes on one end of the leather to fit the buckle through. Slide your belt keeper through the buckle and tighten evenly, then screw in on both ends. To finish your belt, double-check that each side is even by eye. You're now ready to wear your new leather belt!
NES Belt DIY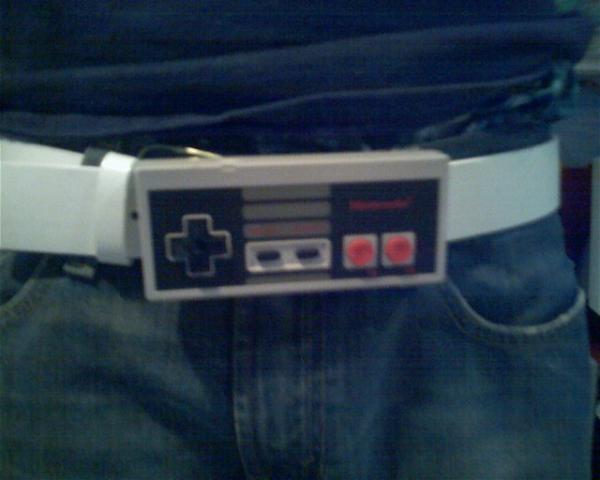 The belt is constructed from a metal hanger and an NES controller. The cord from the controller is removed, and the pliers cut the bottom section off. Two 90⁰ metal corner brackets are soldered to each wire end to form a square on one end. Two brackets are needed for a piece of vinyl or leather that can be attached around your waist. Finally, liquid nails are applied to the back of each bracket so they stick to the board while drying. The result is a cool-looking belt that'll make you feel like a kid while keeping your pants up!
Running DIY Belt Idea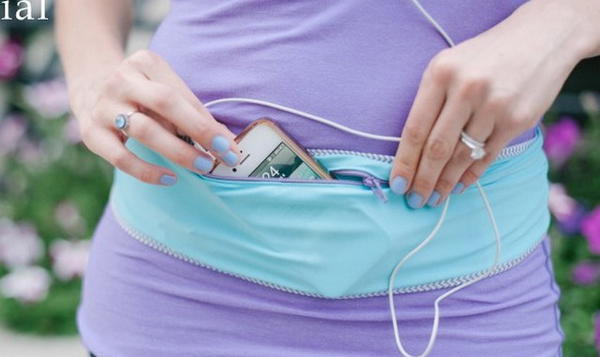 Ever wonder how you could attach a zipper to the back of your running belt? Well, on this page, we will show you step-by-step instructions on how to do just that! This DIY running belt is made using spandex or nylon fabric, a zipper, and fold-over elastic. A running belt is a simple and easy way to keep your phone and essentials, such as keys and cash, within reach while running. If you've never made one before, this simple DIY project will turn you into a pro in no time!
DIY A Paracord Rescue Belt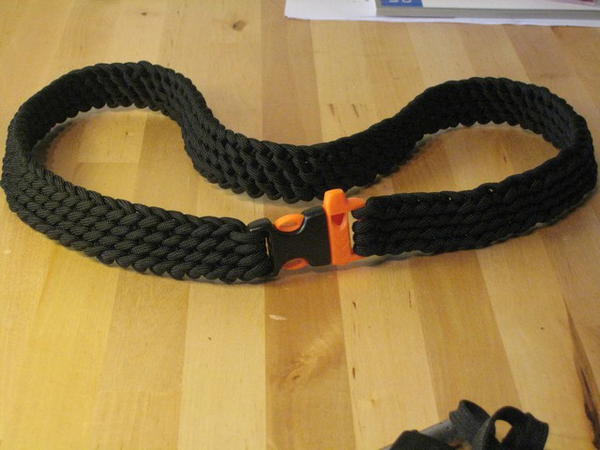 If you have never made a paracord bracelet, here is a quick, easy and reliable way to make your first rescue belt. The belt buckle has several uses: a high decibel whistle, emergency glass breaker, or knife sharpener. You will need 50 feet of 550 paracords for this rescue belt and a lighter to seal off the ends after you cut them. This video demonstrates how to make an emergency belt using 550 paracords and how to attach it with a buckle.
Tread Belt Idea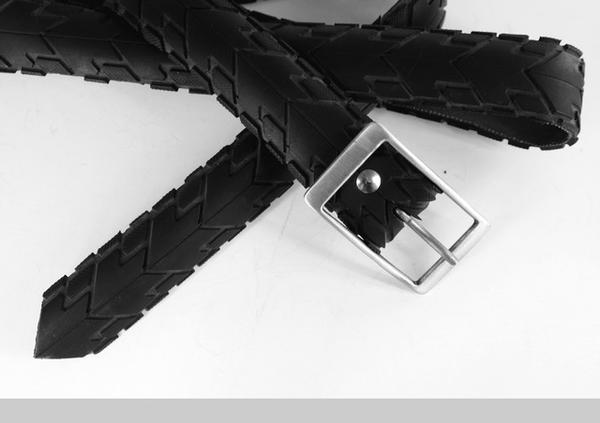 Make your DIY belt as unique as you are with this tread belt. A great gift for any special occasion and a fantastic way to create something out of used bike tires. This is a fun and easy project to do with children, too! This is also an environmentally friendly way to create a beautiful piece of art from recycled materials. By purchasing a belt buckle and Chicago screws, you can easily install the belt and create your own custom design.
Cheap Gucci Belt Idea
The DIY Cheap Gucci Belt will surely give you the most bang for your buck. You can show off your custom belt by placing foil paper on the back and taping it onto the front so that the copy of your double G logo faces outward. This will surely make heads turn (hopefully not just because they're wearing the same belt). The belt is made of simple material and at an affordable price tag. It even comes with a DIY video guide from the creator himself. Follow these easy steps, and you can create your own cheap Gucci-style belt.
Ribbon Belt Plan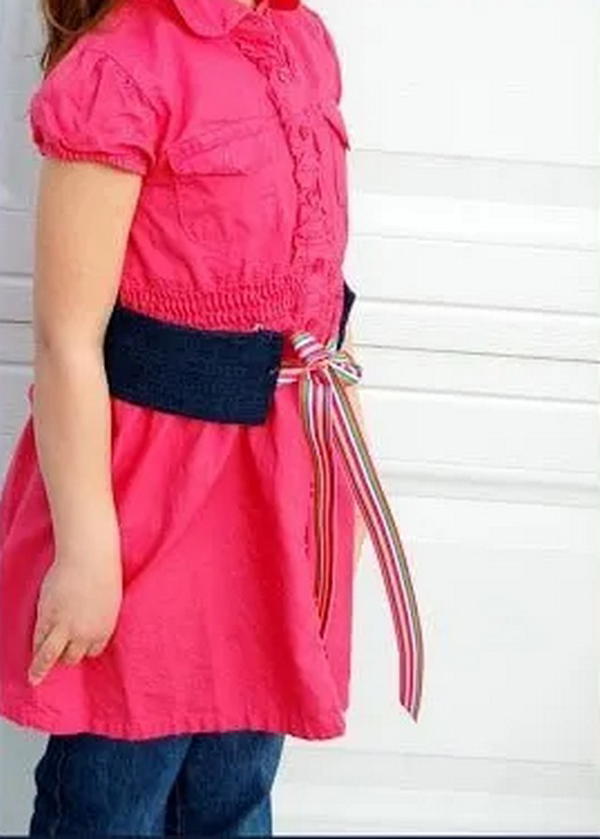 Measure your waist and subtract 3 inches from what you measured. Next to that, measure how wide you want your belt to be. Be sure you select a ribbon that matches the appropriate width of your belt. Cut out the fabric and ribbons, then sew together the two ends of the fabric strip. Make sure that ends are sewn tightly, so it doesn't unravel when worn or washed in the future. Add a couple of stitches on both sides of the ribbon with your sewing machine. This ensures enough space to slide through without getting caught on any edges. The last step is to cut out a piece of ribbon that's long enough to tie around your waist twice and fold over once using your sewing machine or kitchen scissors, then sew it into place.
Easy To Make Fabric Belt
If you love a bow tie for a birthday party or a more casual look, you can easily make your own belt. This DIY Fabric Belt is quick and easy to make – you'll need less than an hour to cut, topstitch and fix the buckle and loop. The padded strap makes this belt comfortable to wear while being stylish. All you need is a buckle and a couple of belt keepers, but certainly, you can make it in any color and design! You can create as many as you want in different colors and patterns. Great gift idea!
LED Belt In Easy Steps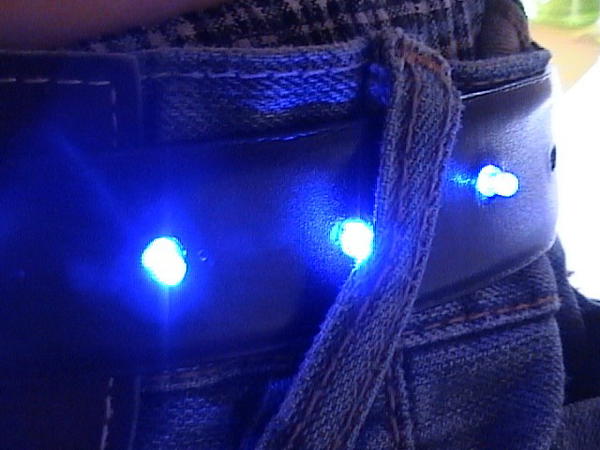 The DIY LED Belt is created to be fashionable and functional. It can be used as a safety light when working or riding at night, or it can be used as an accessory to your outfit. Put the LED into the holes on both sides of the belt and touch them together for approximately five seconds to heat them, then snap them together. Once you solder a wire to a nine volts battery, snap and tape it down in front, soldering wires from the back of the nine-volt battery snap to LED strips, and attach to your alternation. Tape the snap in the front, so it reaches the other side, and tape them together in the back, so they don't become undone. Use this project as a creative way to save money and still look great!
DIY Corset Belt
If you are looking to make clothes and also want to add some style, then the DIY Corset Belt is the perfect project for you. It will be easy to do and doesn't require much work. You just have to cut out a pair of pants in a rectangular shape and stitch them together. After that, add the eyelets on both ends of the material and attach strings across it. This DIY corset belt is a great way to spice up your outfit or make an amazing gift for someone special. It's super easy to make and looks great with jeans or a dress.
You can also see: DIY Corset Ideas
How To Make A Fabric Belt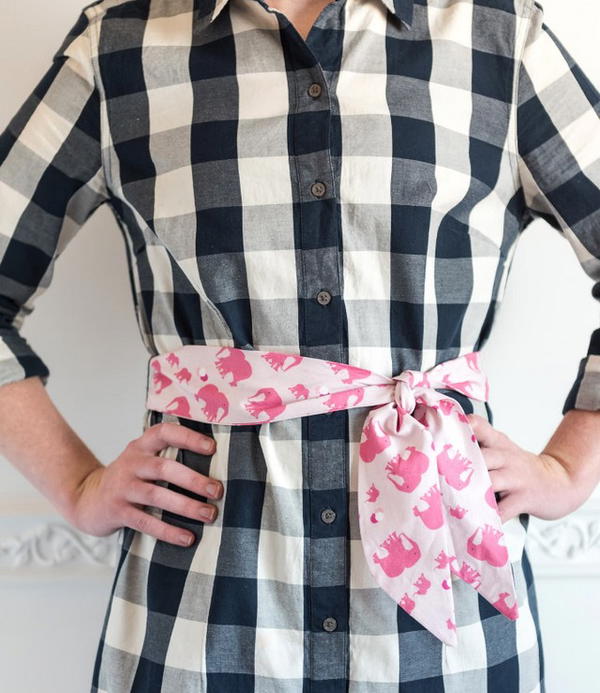 Making a fabric belt is simple and quick to do. When doing so, you're going to double your fabric so that you have two layers on each side of the belt. You'll then cut two long strips at 45 degrees, creating an angle at the bottom of your fabric. From there, secure the two pieces together with a string or ribbon and tie them at the desired length of your belt. You can dress up a simple tee or wear it with crisp chinos to transition seamlessly between winter and spring.
DIY Fabric Belt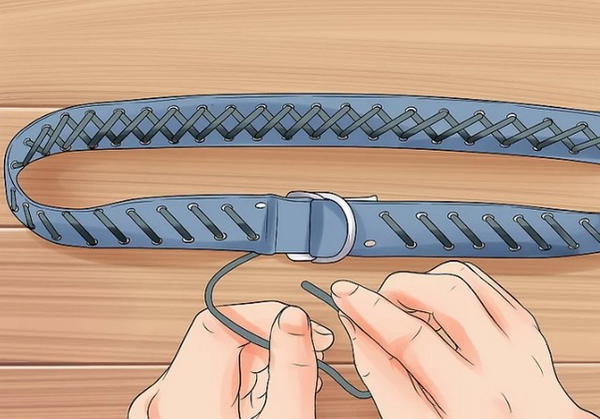 This tutorial shows you how to make a fabric belt. You will need a strip of fabric to start with, with a length 7 inches longer than your waist and 5 inches in width. Fold in the edges, sew together, or tie it into a knot. This is simple enough if you want to add holes to use buckles or O-rings. But be sure to use a sewing machine if you don't want any puckers when sewing around curves! With decorative stitching or corset-style lacing, you can beautify your belt. With just a little extra time and effort, you can have a custom piece that will impress all those around you.
Nike Belt Idea
It is easy to make the belt using a Nike strip. Before making the belt, you must measure your waist accurately and take a strip from the store because this strip can be sewn easily. After taking the strip, cut it into two parts with the size of your waist measurement. The next step is to sew them together end to end with a seam along one side. Then slip the loop onto its buckle and sew that end as well. Now your adjustable belt is ready for use wherever you want.
Make A Belt In Bow Style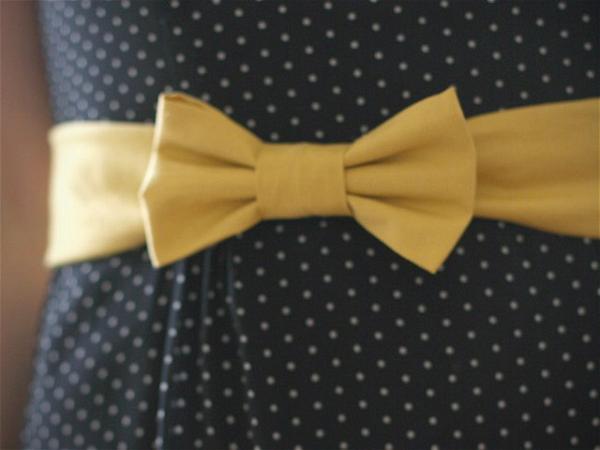 Creating a bow belt is easy, and the possibilities are endless. You can make it out of just about anything, but we recommend using cotton and the same thread or yarn you've chosen for the bows in your project. You can make the bow and belt pieces separately with raw edges for an unintentional look. This means you'll need to hand stitch each piece together, giving it a more organic look and allowing for individual customization. The measurements in the guide indicate what size to draw your pattern on one piece of paper, how long to cut each piece, and what color of ribbon will work best with the bows on your specific project.
Macrame Belt Idea
The Macrame Belt is absolutely necessary for those who enjoy wearing unique fashion pieces. This macrame belt is more than just a piece of jewelry; it's a must-have accessory that will turn heads and make your look pop. While the steps may seem complex initially, they are simple with this easy-to-follow DIY guide. You can make it yourself; step-by-step instructions are included. This project involves macrame crafts and takes some time to complete, so invest your time wisely.
DIY Belt Buckle Idea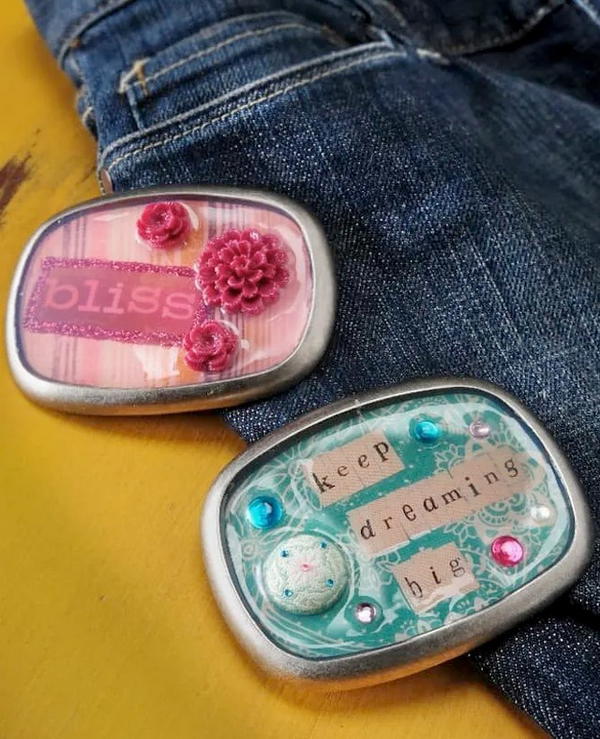 Create your own custom belt buckle in no time with this quick, easy, and affordable project. This DIY belt buckle will look great on any belt, made with a mod podge to give it some extra resistance against the elements, whether you use it for a design on your own clothes or give it as a gift to someone special. This easy DIY craft project is a fun way to add some flair to your wardrobe, and there are endless uses for your new belt buckle. Click on the link below, and we'll give you the tools and step-by-step instructions to make these pretty accent pieces.