Creating beautiful bouquets for yourself and others is a joy. From peonies to mums, there are so many flowers to choose from. To help you find the perfect gift or decor, you can make your own bouquet by following these DIY bouquet projects. If you're buying flowers for a special occasion, like a wedding or shower, work with your florist to source the right mix of flowers in your budget. If you're going to the grocery store or farmer's market, look for tightly closed buds that are just starting to bloom. These will develop into beautiful blooms over time and stay fresh longer than flowers already open. Ensure that all of the leaves are green, not yellowing or browning – this indicates freshness.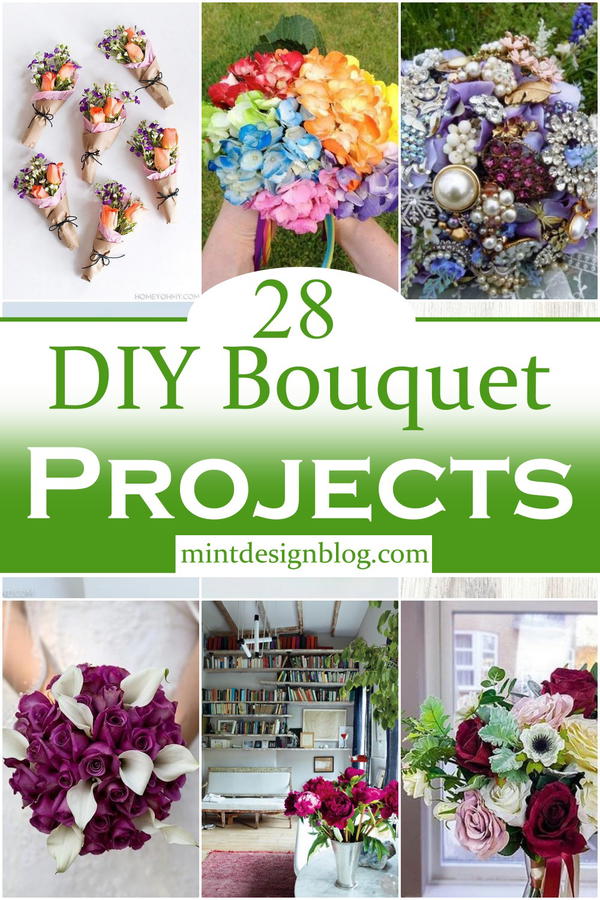 These bouquets are also made from paper, but it looks so real that your guests will have a hard time believing it's not real. This is an excellent project for someone who wants to practice their paper-crafting skills or who needs to make a last-minute bouquet for an upcoming event. If you love the look of hand-dyed silk ribbons, then you're going to want to try this project using fabric strips. This type of bouquet has a very modern look and feel, making it perfect for contemporary weddings. These 28 DIY bouquet projects will give you all the inspiration you need to create your own fabulous floral arrangements for your big day.
Materials and Tools:
wine crate
paint
white lace trim
foam blocks
hammer
nails
drill, and bit
How To Make A DIY Wedding Bouquet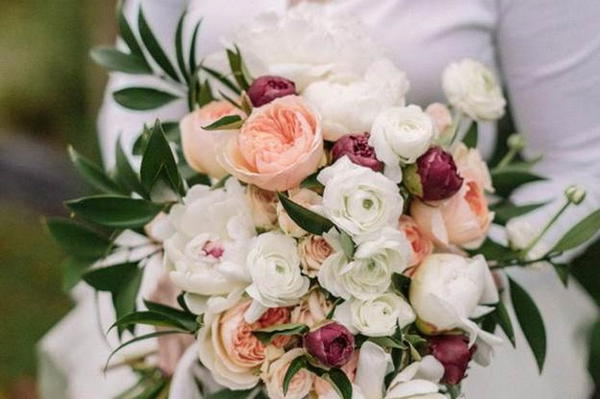 Your wedding day is an event that you'll remember for the rest of your life. Picking out your dress, choosing a venue, and deciding on catering are just a few of the details you'll have to plan.
For some people, "putting together" means picking out a pre-made bouquet from a florist. But if you love the idea of making your own bouquet and have time to spare before the big day, you might want to give it a try. Making your own wedding bouquet takes time, patience, and some skill with floral arrangements, but it may be worth it to create something truly unique.
Skill level: unique
How To Make A Wedding Bouquet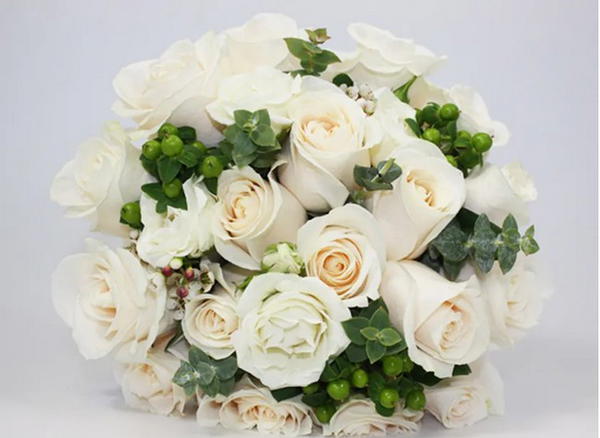 Making your own wedding bouquet is easy. It's also a great way to add a personal, creative touch. It may be tempting to use artificial flowers for convenience and to save money, but fresh flowers will make your bouquet more fragrant and beautiful. If you're nervous about making your own wedding bouquet, practice beforehand and get comfortable with your skills. That way, you'll be able to make a gorgeous bouquet without doubting yourself. Choose the right flowers for your bouquet. There are so many different types of flowers that choosing the right one can be overwhelming. Your color scheme will help narrow down your choices, as will the flowers' seasonality and your budget. You might consider matching the flowers in your bouquet with the ones in your centerpieces or other parts of your wedding decor for a cohesive look.
Skill level: advanced
Mini Flower Bouquets
Making mini bouquets is a creative way to fill small vases or containers and distribute them around your home for a little pop of color. These are made with faux flowers so that they can be enjoyed year-round.
Flower bouquets are the perfect gift for any occasion. But not everyone loves getting a store-bought one. If you're looking for a way to make your gifts more personal, try making your own mini flower bouquets! This is an activity that can be fun for all ages, and it's a great way to add some color and charm to your home.
Skill level: simple
How To Make A Wedding Bouquet With Real Flower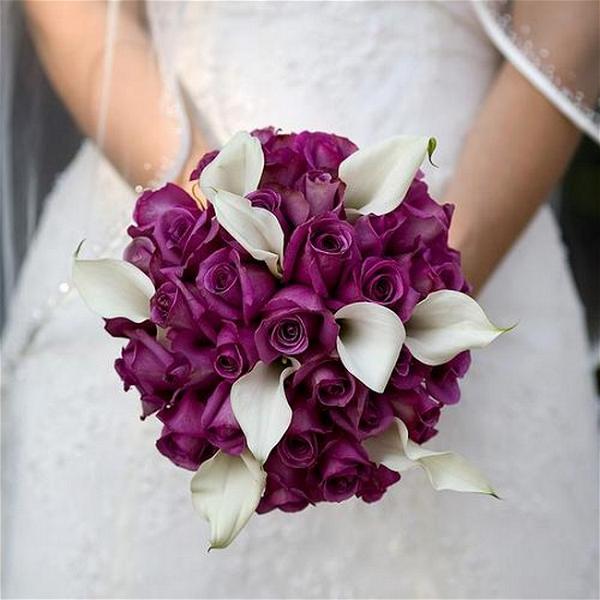 The tradition of the bride carrying a bouquet stems from ancient Greek and Roman times. Back then, it was common practice to carry herbs and spices in order to ward off evil spirits. Fast forward to the Victorian era, where the bride would carry a bouquet symbolizing fertility. Nowadays, floral arrangements have become more complex and elaborate than ever before.
It is not uncommon for brides to spend hundreds of dollars on their wedding bouquets. Fortunately, there are ways to save that money by making your DIY wedding bouquet. Follow this guide for a step-by-step tutorial on making your own bridal bouquet with real flowers!
Skill level: advanced
How To Make A Brooch Bridal Bouquet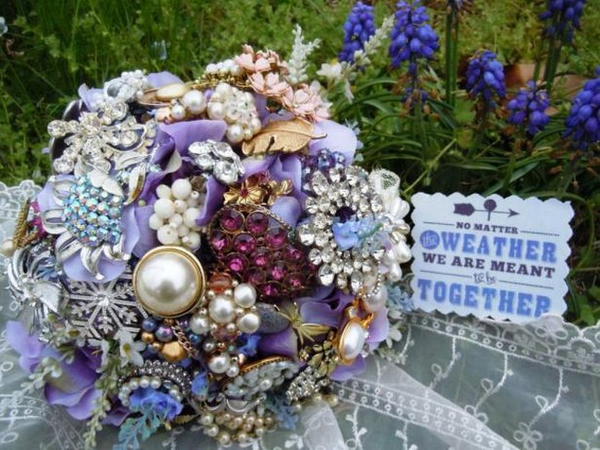 This is a really fun project, but also a bit time-consuming, so plan ahead. Start by gathering your supplies. Craft stores will have most of these items and you may want to look for a variety that has the brooches already on the stems. The best part about this bouquet is that the brooches are attached to a foam bouquet holder, so once the wedding is over you can easily remove them. Use the brooches for other craft projects, or just enjoy wearing them on your sweaters, coats, bags, etc. It has all the charm of a vintage bouquet, but it's made from silk flowers, so you can make it ahead of time and not have to worry about flowers that wilt.
Skill level: moderate
How To Make A Romantic Bouquet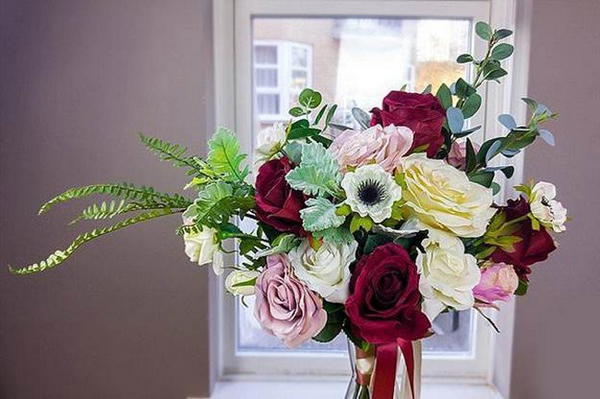 A romantic bouquet is something that you can make on your own in order to save a little bit of money. You may want to do this for an anniversary, Valentine's Day or just because. The beauty of making a romantic bouquet on your own is that you can customize it exactly how you want and use flowers that are your favorite colors.
You don't want to just pick one type of flower to use in your bouquet. You need to use a variety of flowers so that it looks beautiful when it is all put together. Try using many different colors, textures and shapes of flowers. This will help make the bouquet look professional and give it depth so that it doesn't look too flat with just one type of flower.
Skill level: moderate
Crepe Paper Bridal Bouquet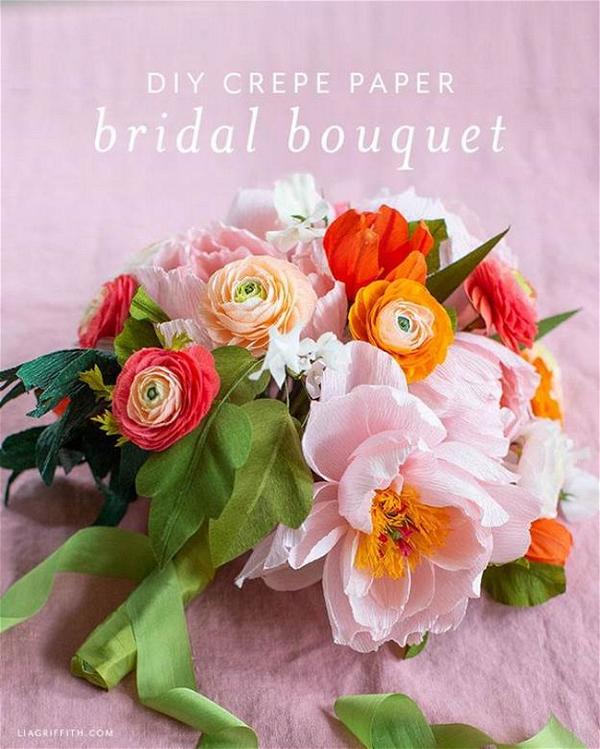 This DIY crepe paper bridal bouquet is a surprisingly simple way to add a big pop of color to the bridal ensemble—without breaking the bank. Create this handmade bouquet with crepe paper, floral wire, floral tape, and a bit of creativity. Crepe paper is the perfect material for crafting wedding flowers. It will hold its shape and can be manipulated to look absolutely real. Once you've mastered the basic crepe paper rose, you can try this DIY project and make your bridal bouquet. This is a great craft project to do with a group of friends or bridesmaids. Everyone will enjoy creating their unique bouquet.
Skill level: advanced
DIY Bridal Bouquet Using Foam Flowers
When it comes to planning your wedding, you'll need to get creative when it comes to sticking to a budget. This means finding ways to save money on big-ticket items like flowers and décor. One way to do this is by making your own DIY bridal bouquet using foam flowers.
Bouquets are not only a bride's accessory during her wedding day, but it also serves as a decorative item inside the church or venue. One of the best things about these projects is that they reduce costs, increase creativity, and provide a sense of pride and accomplishment. DIY projects are also great because they generally don't require a lot of effort.
Skill level: advanced
How To Wrap Cadbury Chocolate Bouquet
Cadbury chocolate bouquet for your loved ones on the occasion of Valentine's Day, birthdays, anniversaries, and more. Chocolate bouquets have been one of the most popular gift items for quite some time now. They are also a great way to make any day special. These are easy to make with a few simple steps and ingredients. You can do it yourself or get your children to help you with this project. The result will be a beautiful arrangement that is sure to please the recipient.
The idea is to take a small bunch of your favorite chocolates, wrap them in tissue paper, and place them into a floral foam holder. This can be done with one or more colors of tissue paper, and you can add embellishments if you wish. The end result is a lovely little bouquet that is sure to please.
Skill level: simple
DIY Bling Brooch Bouquet
When you're planning your wedding, one of the most important arrangements to make is for your bouquet. You want something that will not only complement your dress, but also your hairstyle and personality. This brooch bouquet is the perfect option! It's elegant, classic, and a little bit vintage, but it can be customized in any way you like. For example, if you're more into sparkles and rhinestones than flowers and beads, then, by all means, use them!
The best part about using brooches is that you can use it again and again! You can pin it to your purse, wear it as a hair accessory or make another DIY bridal bouquet for any other special occasion.
Skill level: advanced
DIY Bridal Bouquet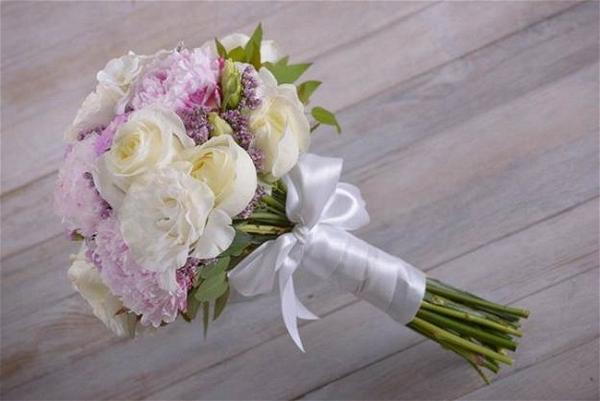 The bridal bouquet is the primary accessory for the bride, and it has to be on point! It's the first thing people notice about your wedding dress and groom. It completes the look for your big day.
Making a bouquet is like putting together an outfit. You need to find pieces that work well together and have a good balance of colors. Also important is that you choose stems that mix well with your dress selection. The best way to achieve a cohesive look is to keep everything in the same color family. If you are going for a classic bridal bouquet, go with classic white roses in different shades of white. If you want something more wild and free, go with spring flowers in an array of pinks, yellows, and purples.
Skill level: unique
How To Make A Stunning Centerpiece Or Bridal Bouquet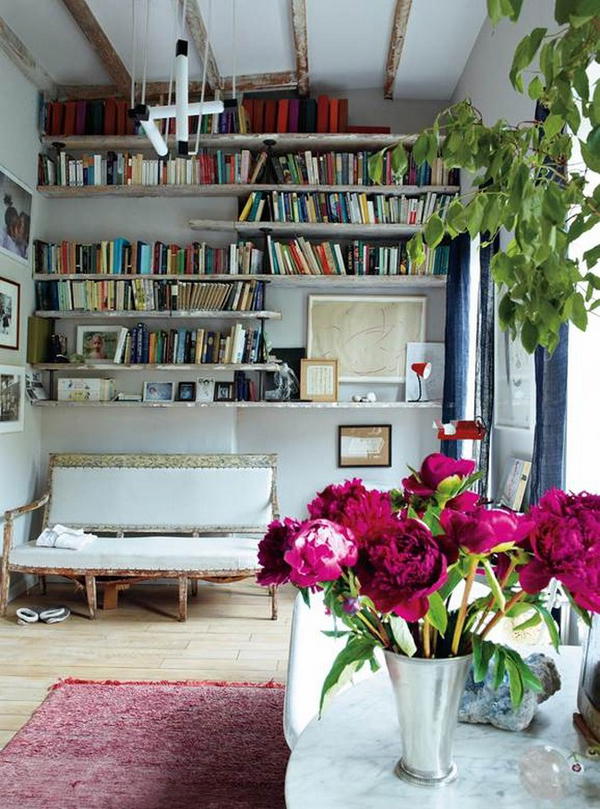 This bouquet is perfect for spring and summer weddings, but can also be used as a centerpiece or home decoration. You can use any flowers you want, but use a variety of greenery to give it texture and make the other blooms pop. You can use any filler flower that matches your color scheme. The fascinating thing about flowers is that they can be used in so many different ways. From table centerpieces to bridal bouquets, they are a beautiful addition to any occasion. It's a perfect fit for any wedding reception or dinner party — plus you can use the flowers at home afterward!
Skill level: simple
DIY Rainbow Bouquet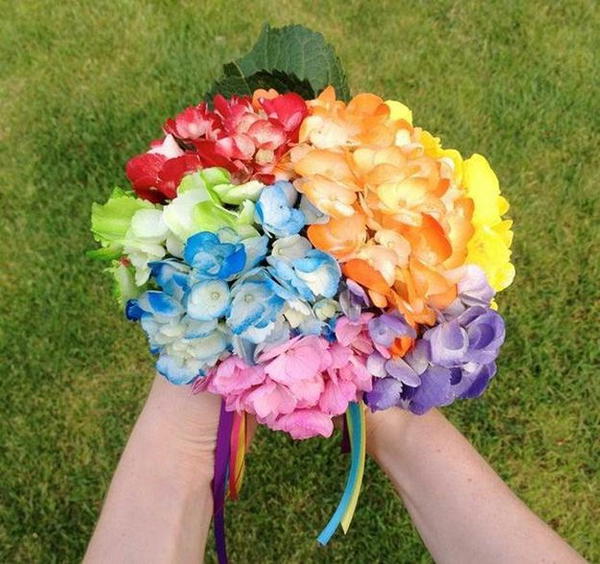 Fresh flowers are a welcome addition to any home, but they can be pricey. You can cut costs by creating your own bouquets, especially if you stick to flowers that are in season. The Rainbow Bouquet is quite a simple one to make but will brighten up any room. The choice of flowers can vary as per your liking or the season, if you would like to add in some exotic flowers, you must ensure that they are in good condition before using them. They must be fresh and healthy. The first step is to get all your flowers ready and arrange them carefully based on their colors and sizes. Once you have finished arranging by color, bind it with floral tape.
Skill level: advanced
DIY Welded Bouquet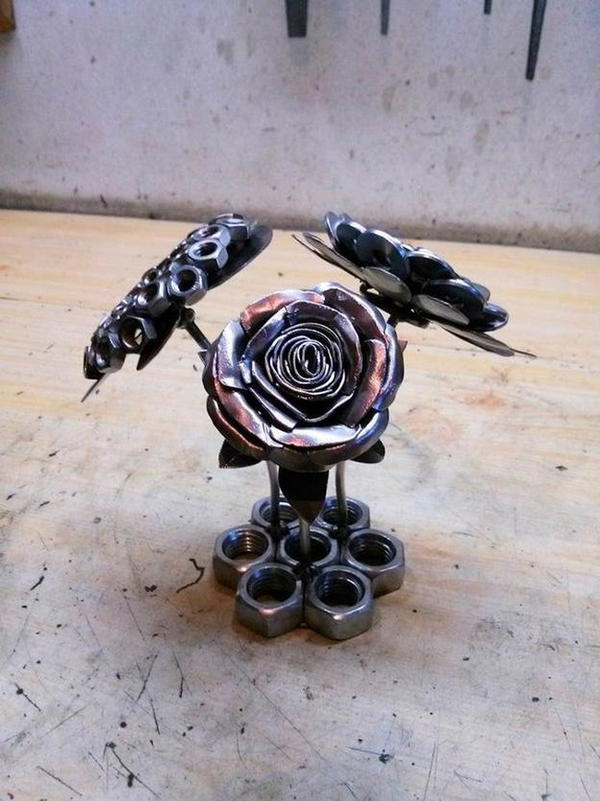 If you are looking for a unique piece of art, this DIY Welded Bouquet will do the trick. This is such a fun project to make and you can customize it any way you want! Just make sure that when you are choosing the flowers, get ones that will hold up well over time. It would be heartbreaking if they started drying out and falling apart. You could also use these beautiful flowers as a wedding bouquet or bridesmaid bouquets. You could even use this process to make a bridal bouquet. It seemed so intimidating and difficult, but this project made you realize how easy it actually is! If you can use a glue gun, then you can weld.
Skill level: advanced
DIY Fruit Bouquet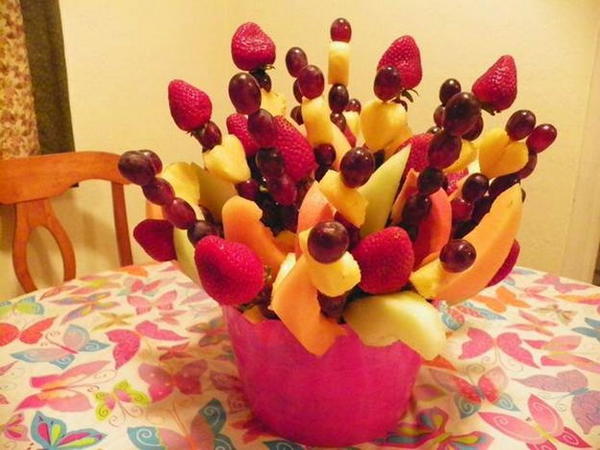 Fruit bouquets are beautiful, fun to make, and a healthy alternative to traditional candy bouquets. You can make one for any occasion, and you don't have to be a trained artist to do it. Just gather some fresh fruit, skewers, and flowers, and arrange them in the form of a bouquet. Whether you're celebrating a birthday, congratulating someone on an accomplishment, or just spreading a little sunshine, an edible fruit arrangement will brighten anyone's day. A DIY fruit bouquet is a beautiful gift and also fun to make and delicious to receive. You can also make it for someone who's sick, or just because you love them. It's super simple to make and will be enjoyed by all.
Skill level: simple
16. DIY Silk Flower Bouquet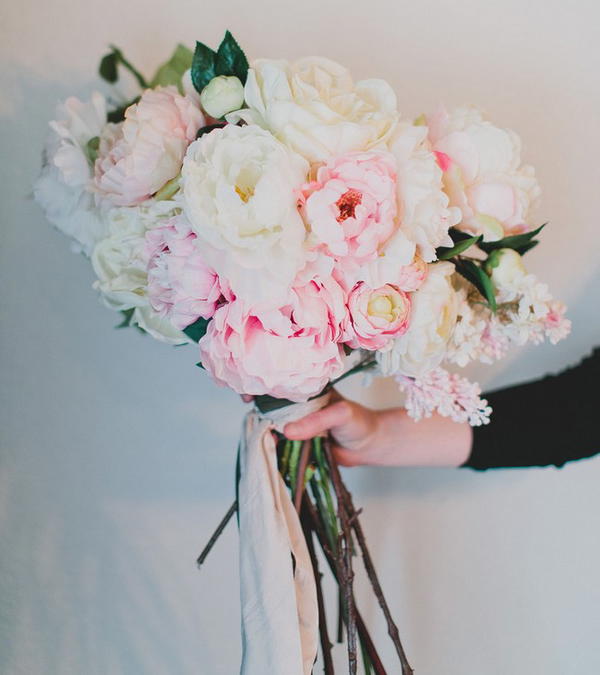 Flower shops are convenient, but they can get expensive. Instead, take matters into your own hands. You can make a beautiful silk flower bouquet with just a few supplies. For this DIY, you can use flowers from Afloral. They have a wide range of colors and styles so you can create exactly the look you want. The floral foam will make it easy to arrange your flowers, and the lace will give the bouquet that romantic touch you're after for your wedding or special event.
This DIY silk flower bouquet is the perfect gift for a special someone, or to use on your wedding day. The best part about making your own bridal bouquet is that you can make it exactly how you want, choosing flowers and colors that match the rest of your wedding decor. Another big benefit is that you can keep your bouquet forever, as a memento from your special day.
Skill level: advanced
How To Make A Bouquet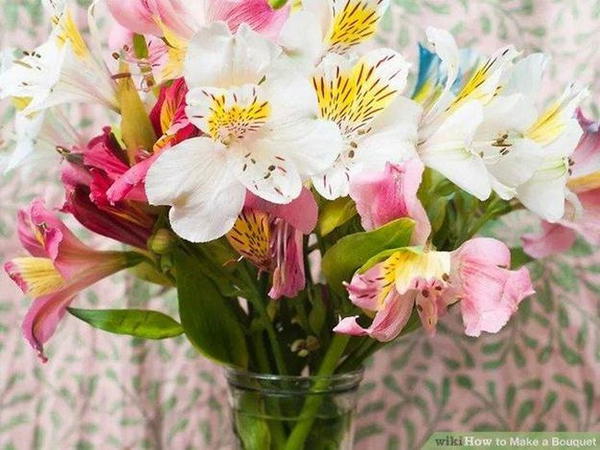 You can make a gorgeous bouquet from the comfort of your home. Whether your style is classic and elegant, or fun and festive, you have the perfect DIY project. Fresh flowers can change the entire look of a room, but sometimes their beauty is fleeting.
Create a base for your bouquet by placing a rubber band around the stems of your flowers. Wrap ribbon around the stems of your bouquet. You can use floral tape, but you may find that ribbon is easier to work with and gives your arrangement a prettier look. Insert your arranged flowers into the foam ball so that they stay upright in your vase.
Skill level: simple
How To Make A Balloon Bouquet
Have you ever noticed that whenever someone walks into a room with a balloon bouquet in their hand, it instantly puts everyone in a good mood? A bouquet of balloons is a colorful, uplifting, and fun way to display balloons at your party or event. They're great for all ages and can be used for almost any occasion. It's easy to make a balloon bouquet yourself and the best part is that you can customize your bouquet to meet your needs. You can use as many or as few balloons as you want. There are no rules when it comes to decorating with balloons.
Skill level: advanced
How To Make A Cascade Waterfall Brooch Bouquet
A cascade wedding bouquet is an elegant choice for the bride with a traditional sense of style. Its graceful, asymmetrical shape is typically achieved by using flowers and greenery that drop over the edges of the bouquet, but you can also use ribbons and brooches instead!
If you are unfamiliar with the traditional cascade waterfall bouquet, it's made from floral foam and is wrapped in ribbon. All flowers and stems are inserted into the foam and bound by a ribbon. It is difficult, if not impossible to make a bouquet from real flowers because when cut and arranged, real flowers tend to die quickly.
Skill level: moderate
How To Make A Paper Flower Bouquet
Paper flowers are a fun and easy way to brighten up your home year-round. Make a bouquet of them for your desk, or put some in a vase in the living room. It's important to use good quality paper to make sure your flowers will last over time. Creating paper flowers is a great way to spend time with your kids, or create thoughtful decorations for a special celebration. These beautiful blossoms can also make a paper bouquet to adorn your home or a centerpiece for your Easter table. These flowers are a great way to add a pop of color to your home without the hassle of watering them. They're also a great gift idea because they never wilt!
Skill level: simple
DIY Fabric Wedding Bouquet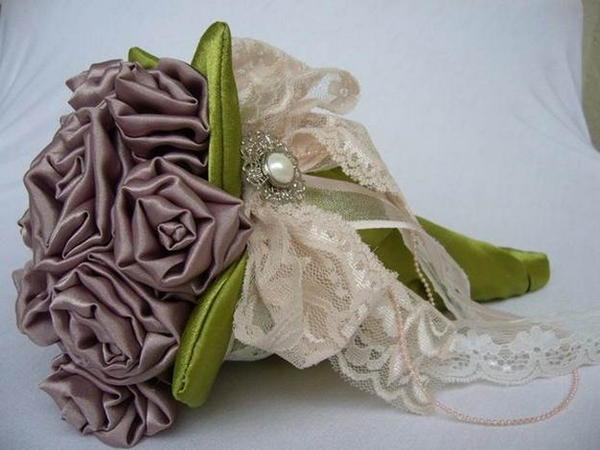 A bouquet of roses is a wedding accessory that never goes out of style. But if you're not into carrying around a fresh bundle on your big day, you have another option that's just as lovely—and will last forever. A fabric bouquet is an ideal alternative to the classic floral bouquet. It is perfect for brides who have allergies, or just want a keepsake from the big day. The best part about creating a fabric bouquet is that you have unlimited options for colors, patterns, and flowers. The rose petals are cut with a die-cutting machine but can be easily cut by hand with scissors.
To make a fabric bouquet, you'll need silk flowers and fabric squares. You can select either premade flowers or create them yourself by using fabric roses.
Skill level: moderate
DIY Dollar Bill Flower Bouquet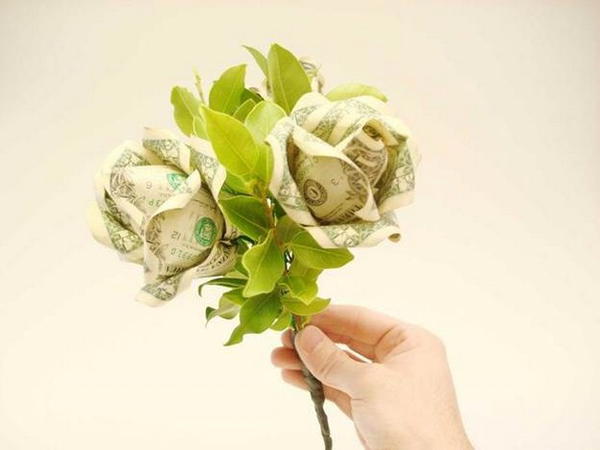 Loved ones always appreciate flowers. But consider giving them something that will last longer than a week, like flowers made from dollar bills. This DIY dollar bill flower bouquet is a perfect gift for graduations, birthdays, or any other occasion where you'd rather not spend a lot of money.
This is an easy project that requires only scissors, tape, and a rubber band. You can use one-dollar bills as the petals, or cut petals from larger bills and use one-dollar bills to hold it all together. You can change up the project by adding more petals or folding different shapes for the leaves.
Skill level: advanced
DIY Hoop Bouquet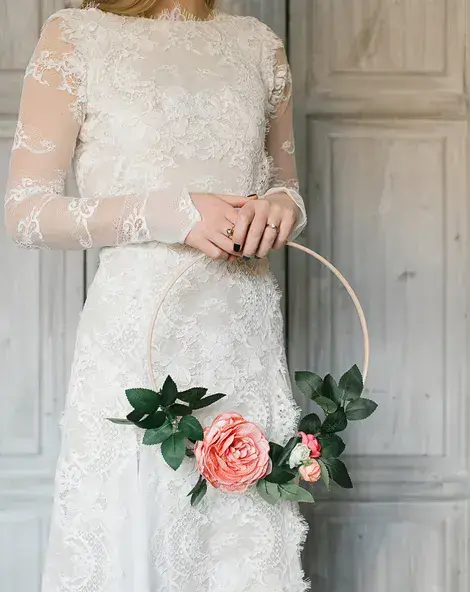 When you want to create a beautiful bouquet without blowing your budget, go for a hoop bouquet. Hoop bouquets are easy to make and are the perfect size for brides, bridesmaids, and flower girls. You can use real or faux flowers, which means you can keep them forever.
The best part about creating this hoop bouquet is that you can customize it with any type of flowers you wish. So if you're looking for a way to add flowers to your wedding or party decor, then you're going to love this hoop bouquet and the tutorial below will show you how to make it!
Skill level: moderate
DIY Newspaper Bouquet
This DIY Newspaper Bouquet is a great way to recycle old newspapers and make something beautiful. This is a beautiful and elegant way to recycle old newspapers. It can also be used as home decor or a gift wrapper. You can use this bouquet for party decorations or as a centerpiece, but it also makes an excellent gift. So you can use plain newspaper for this bouquet. You could also use colorful pages from magazines or comics for a different look. The bouquet can be made in different sizes depending on the occasion, adding up to an impressive gift that shows you care.
Skill level: easy
DIY Dried Flower Bouquet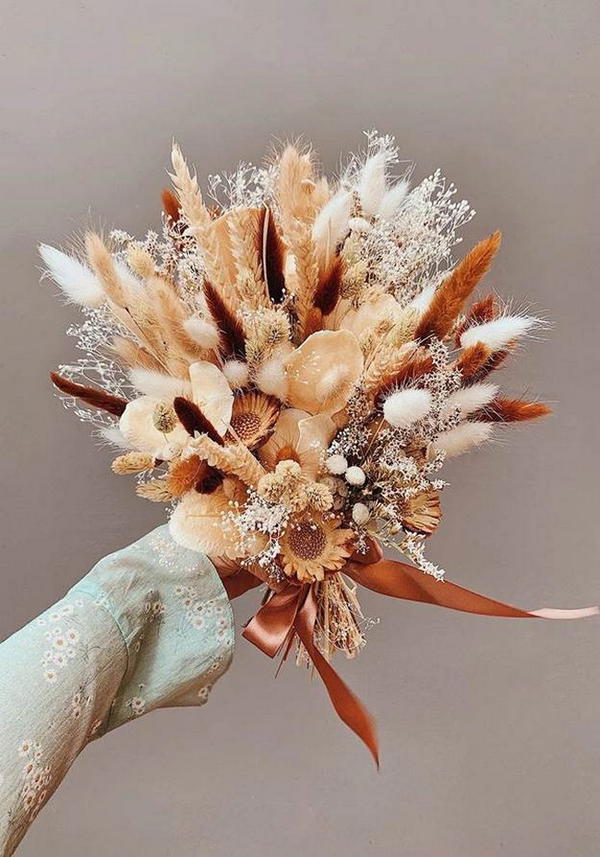 Flowers are about to become your new obsession. Not only do they look beautiful, but they can also add a fresh scent to any room in your house. You can plant them outside and watch them grow, you can put them in a vase and make a beautiful centerpiece or you can even dry the flowers out and make a bouquet that will last forever. Dried flowers are all the rage right now. You can find them in everything from fashion to furniture to home decor.
You may think that it's hard to dry out flowers, but it's actually quite easy. All you have to do is tie them together at the stems and hang them upside down in a cool, dark place for about two weeks. Once the flowers are completely dried, you will be able to remove them from the string and arrange them in whatever way you like!
Skill level: advanced
Crepe Paper Flowers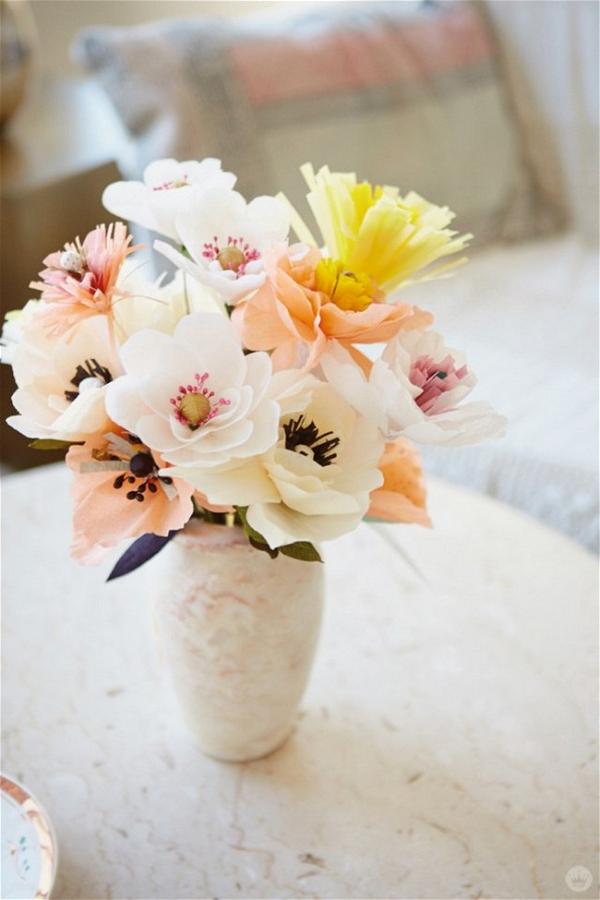 Crepe paper is a wonderful material for making all sorts of decorations, but it's especially suited to flowers. The way the paper crinkles when you scrunch it up gives the finished blooms a realistic texture that looks very different from regular tissue paper, and the fact that it stretches means you can make your flowers any shape or size you like. This flower is a bit more difficult to make, but the end result is just beautiful. It's also one of the few crepe paper flowers that can be made ahead of time and will still look fresh on the big day.
Skill level: difficult
Paper Flower Wedding Bouquet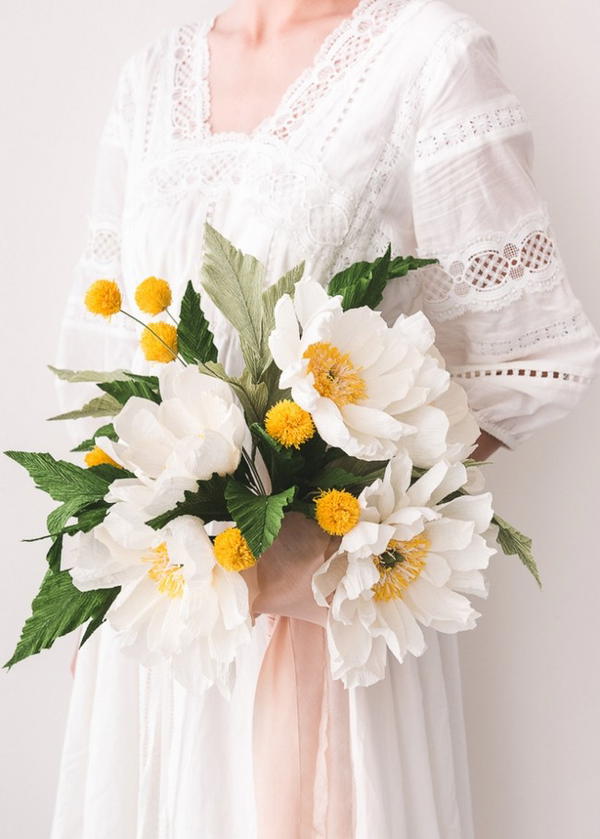 Paper flowers are a great alternative to fresh flowers at weddings, especially if you are allergic to pollen. You can create the bouquet of your dreams without stressing about wilting petals or high costs.
This tutorial will show you how to make a paper rose. The method can be used for any size rose and looks realistic when finished. You can create a whole bouquet of paper flowers in many different colors and styles. This paper bouquet is made from vintage book pages and you can choose the colors to match your theme. It's a great way to save money without sacrificing style, and it makes an excellent keepsake that won't wilt after your big day. Once you master this technique, the sky is the limit!
Skill level: moderate
Blue Marigold Flower Bouquet
Blue Marigold Flower Bouquet - The Blue Marigold Flower Bouquet is a classic arrangement designed to make your special recipient's day. This bouquet features a collection of fresh blue flowers, accented with lush greens, arranged in a clear glass cylinder vase to make an excellent get-well gift, thank you present, or just because of the bouquet.
Blue hydrangea, spray roses and miniature carnations are brought together with green button spray chrysanthemums, seeded eucalyptus, and lemon leaf to create the perfect anytime gift for any occasion. This mixed flower bouquet is set to send your warmest wishes to friends and family near and far.
Skill level: advanced
Conclusion:
When it comes to a handmade gift, nothing is more personal or thoughtful than flowers. The best part about creating your own bouquet is that you can tailor the arrangement to your recipient's unique personality, whether your picking out blooms for a fellow flower lover or dressing up a simple bouquet for a friend who isn't as crazy about flowers. From romantic to rustic, these wedding bouquets are sure to get your creativity flowing. The best part about any bouquet is that you can have fun with the colors and styles of flowers used. There are so many tutorials here that will show you how to work with flowers and create your own one-of-a-kind arrangements!