More and more people are into outdoor activities these days, but there is one important thing that often makes them change their mind about going camping. It is inevitable to shower when you go camping, and at least for women, it is not that easy. A camp shower can be a great thing if you want to enjoy your time in the wilderness. But buying camp showers from stores is not so excellent, so here I have gathered a set of easy-to-make DIY camp shower plans for you.
With these DIY camp shower plans, you will be able to build some simple but efficient camping showers for water conservation. Here are a few plans that show you how to make a shower using the cheapest materials. Most of them require buckets and containers, so you don't have to spend hundreds of dollars on shower frames, connectors, and other devices. They require a minimal amount of work, and after that, it is just a matter of filling them up with (usually) cold water and letting the sun do its job or putting them in the shower for about 5 minutes by yourself.
DIY Camp Shower Plans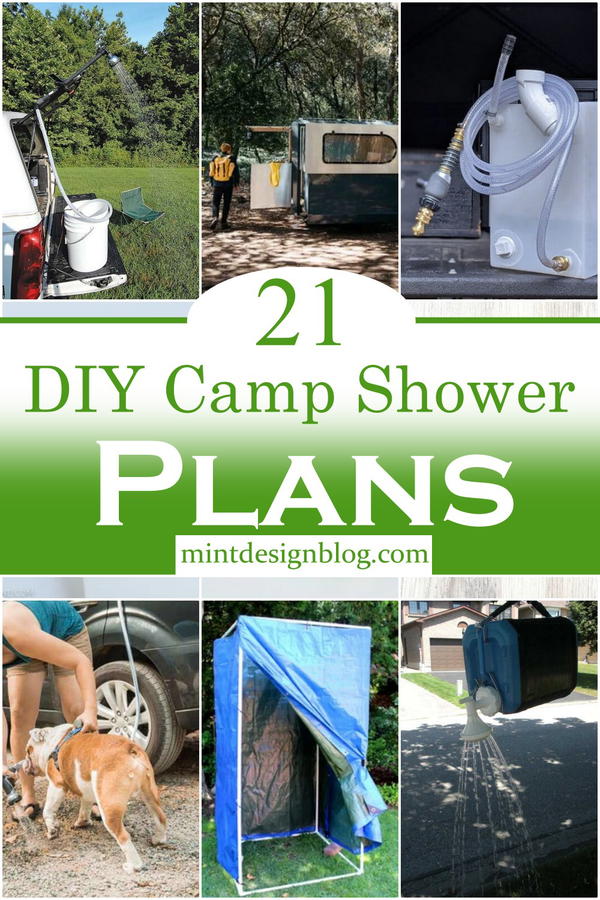 Camping can be dirty, but it doesn't have to be when you're packing for a camping trip. You don't need access to a shower to stay clean and healthy. A portable camp shower will help you feel human again once you're back at the campsite. Sacrifice is important, and in this series, we'll tell you how to make your portable DIY camp shower plans with basic tools and materials so that anyone on any budget can do it! In just a few short hours, you'll be able to start a nice warm shower that will last throughout your camping trip.
DIY Camping shower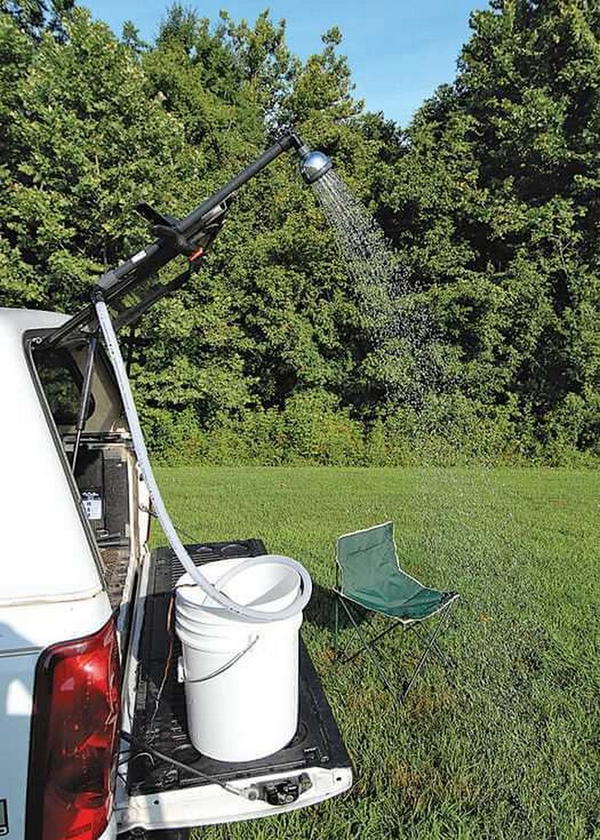 Showering in the great outdoors can sometimes be a challenge; while there are plenty of places to swim in natural bodies of water, the option to shower is often limited. For this reason, many inventors have looked into portable shower ideas that will allow them to have a hygienic and healthy way to wash off during camping trips. This idea utilizes a small air pump that draws air into the device, then sprays it out through a high-pressure hose. The components needed for this project include a 12-volt pump, 12-volt plug and hose, 12-volt lighter plug, and a plastic pipe.
Cheap and easy minimalist camping shower
This shower is great for anyone who doesn't want to spend much or doesn't have room for a more complex design and still gets the job done. It takes one empty plastic pop bottle, some paracord, carabiners, or two bottles. Mikey also shows you how to hang up the paracord to make adjustments easily. It's easy, effective, and won't break the bank. This tutorial will show you how to make two versions of a camp shower. This method is easy and convenient, and cheap, making it perfect for someone who doesn't want to spend much money on camping gear. For the tutorial, only one bottle is needed to make one shower.
DIY 12v camp shower
This is an easy project, and the only very important tool is a welder. Never afraid to test out new things, our generation of gearheads will put their ingenuity to work on this DIY 12v camp shower project. All the parts used were bought from home depot and my local hardware store. The tank is not one piece; it was cut for convenience of movement and transportation. The shower head was made out of tubing, PVC, and a pipe. The pump I used was an old dishwashing machine pump. Afterward, I did decide it would be easier to use an aerator that came with my faucet in the house.
You can also see: DIY shower cap ideas to keep your hair protected and help you while taking shower outside at trips
The ultimate DIY Overlanding camping shower
This shower can be made to fit any off-road vehicle for travel-ready, clean fun. The shower base is made out of PVC pipe and can be purchased at any home improvement store. If you are new to PVC, this video will show you how to build your shower that clamps onto your car and quickly connects with a hose. Building your car-wash-style shower from basic parts found in most hardware stores is the most convenient and economical solution to keep your rig looking fresh and clean out on the trail.
Making a camping shower lifehack
In this tutorial, I will show you how to make a shower from things you can get at the hardware store. The best thing about it is that it will save you so much money because there's no need for you to spend your money on high-pressure warm showers when you don't even need them! What you will need for this project are the following, A connector for your faucet, A sprayer, and a nozzle. I got all three of them from my local hardware store. We show you this simple way to build a quick and easy portable shower using a small spray bottle. It's perfect for camping or any time you need an impromptu and inexpensive shower.
Homemade Camp Shower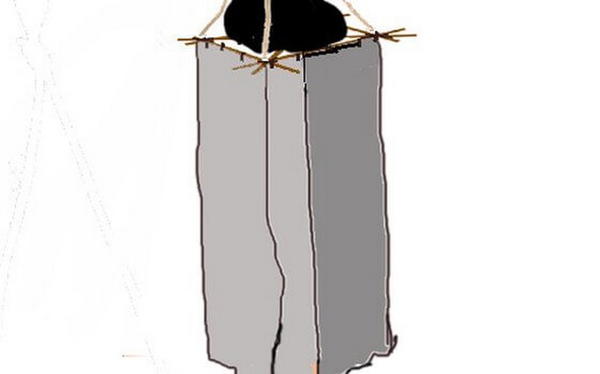 The Homemade Camp Shower shows you how to build a water-filled solar shower that can easily be transported and set up. Anyone can make their own Homemade Camp Shower and take it on camping trips or use it in emergencies. One of the simplest ways to have a bathroom in a camping environment, this homemade solar shower is functional, affordable, and easy to build. Make your portable camp shower today! Follow these easy steps, and you'll have your natural solar-powered shower.
The folding off-road camp shower for under $200
The folding camp shower is a great way to clean in the backcountry. The project cost less than $200 and only took about three hours to build, not including the pre-planning required. This video provides detailed instructions on making your collapsible camping shower. Included are instructions on how to make a hanger and an overview of useful resources. It takes only five minutes to set up but folds down into something small enough to fit into a large manilla envelope.
DIY camping shower for under $25
While many campgrounds have shower facilities you can use, the lines are often long, and the campground fees are extremely high. If you are planning a camping trip where you will not have access to a camp shower facility, prepare yourself for a comfortable shower with this DIY project tent shower. The materials needed to build this contraption were inexpensive, and the tools required were minimal. The total price of all supplies was less than $25. You might also want to build one for the kids when camping to enjoy your time without having to run the hose across the campsite!
DIY Car-top Solar Camp Shower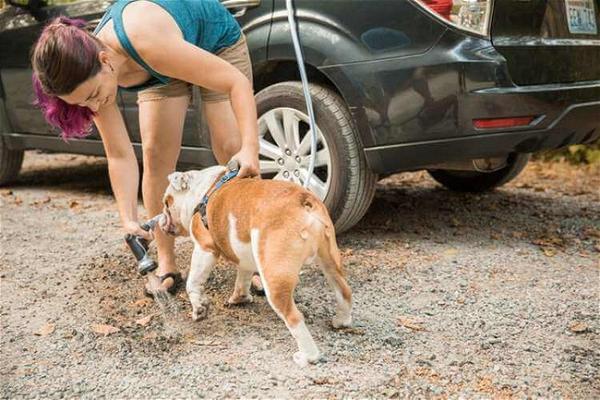 With this DIY tutorial, you can build your camp shower with a solar-heating function. The solar panels heat the water during the day, while a removable cap keeps the water clean and safe. You can unplug the cap at night and pour out the heated water in your tub or bucket. It's also fun, and it takes minimal time and effort. Almost every household has the necessary materials and tools to make this simple shower.
Instructables Camping Shower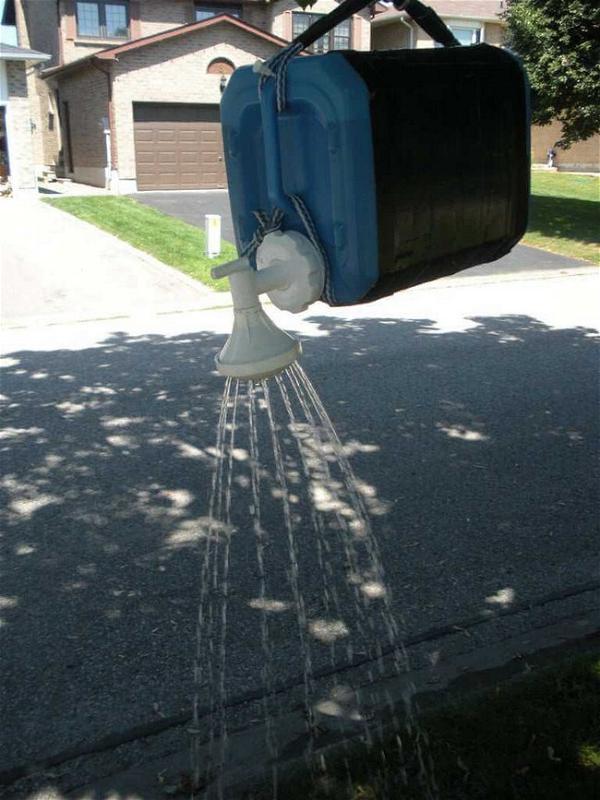 Water is a precious resource for camping. Why waste it washing when you can shower under the stars. The Camping Shower requires only four parts: one water jug, one braided rope, a chain sickle, and a watering can. Using all of these combined with the easy-to-follow step-by-step instructions in this tutorial, you are ready to go camping after just one hour and thirty minutes! This is portable and very handy, especially if you are a camper. Now, you can build your camping shower and save money.
Furrminator's DIY camp shower
Many people out on the road for emergencies or just touring may see the need for a portable shower. If you want to take a hot shower when you're out in the middle of nowhere, this tutorial can show you how to make your solar-powered camper shower. The steps are fairly easy, and the method used is relatively simple. You will need a few tools and some extra parts to hold the showerhead.
Outdoor portable DIY camp shower
The DIY camp shower is easy to assemble with the little materials needed. The tutorial is simple yet effective, and it shows you how to put different parts together to create a durable shower for camping. The base of this portable shower is black, making it easy to clean when you are done with the shower. You will love the classy look of this shower, so why not try one today? This guide will show you a simple way to construct your own outdoor portable camp shower. The guide is divided into steps and materials that we have used.
Making a homemade camp shower
If you're planning to go camping, you know how fun it can be. You also know that it's one of the good ways to get in touch with nature and have a peaceful time of solitude and serenity. However, all this fun and clarity comes with a few downsides. We're talking about no electricity or running water in most campsites. That means not being able to take a shower! With the right tools, you can make your camp shower enclosure in no time. This type of camp shower can be assembled in just five minutes and utilized in places without running water or plumbing. They are great when you are in backcountry camping, hunting, fishing, or other outdoor activities.
DIY Outdoor Shower For Under $30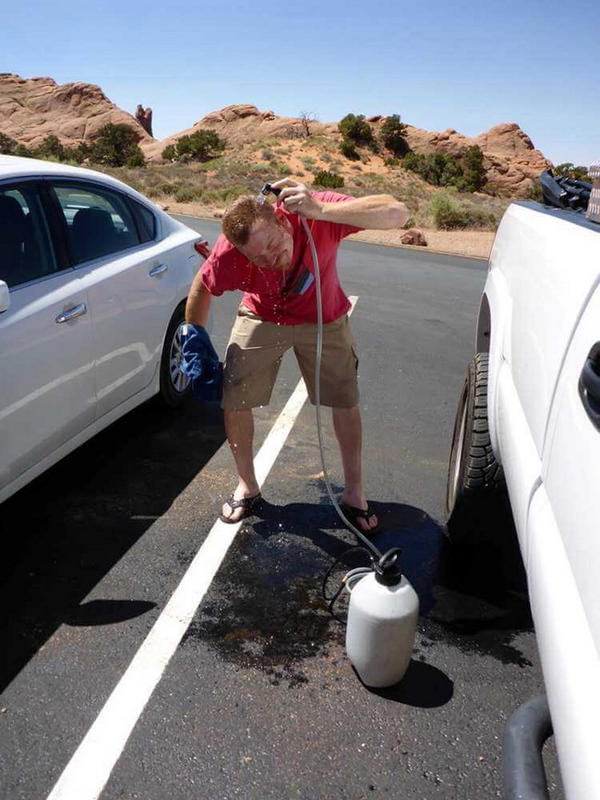 If you have ever gone camping, then you know how important it is to have a shower outdoors. Most public campgrounds these days offer showers, but some do not. If your camping grounds did not offer a shower, there would be no way for you to freshen up after a full day of exploring, or worse yet, if the lake water were too cold to take a dip in or bathe off, you would have an issue. This is why it is important to learn how to create your outdoor shower for under $30.
Making a DIY camp shower by Robby Clips
Creating this DIY camping shower is not a challenge, but it's also not an easy piece of equipment to build. It takes a little bit of insight and creativity. Once completed, the shower works excellent, there's no leakage, and it's very easily operated. The groundwater heats up fast in the sun. DIY with this simple method and enjoy piping hot water quickly. This method will easily fit into a backpack and is so easy, and anyone can do it!
DIY pressurized camping shower
This video tutorial will show you the step-by-step processes for creating a camping shower that you can make yourself and take anywhere. I will explain how the process works and what materials you will need and walk you through how to assemble all the parts. Once you have made your camping shower using my video, it will be ready to take with you on many camping adventures. If you're looking for a very thorough video that will take you step by step in assembling a homemade pressurized camping shower, this is the one!
DIY Camping Shower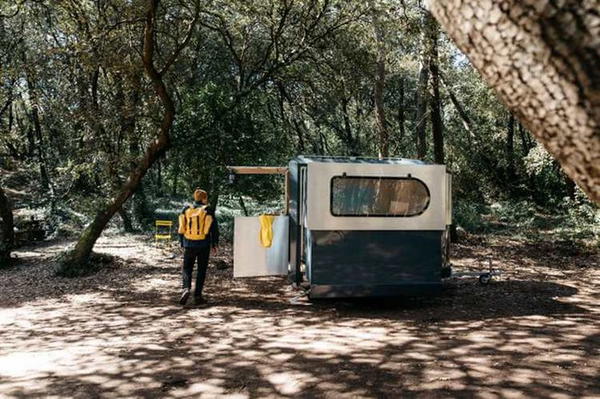 Make your own DIY Camping Shower, with options for different power sources and variations. This video shows how you can make your own, with the flexibility to choose the power source you'd like, be it a propane-powered or garden hose-powered shower. This easy-to-follow tutorial gives you step-by-step instructions on building shower contraptions using everyday materials that are lightweight and easy to carry. A camp shower is a great way to start the day right and get clean after pitching camp at a lovely campsite.
DIY off-grid pressurized shower system
Learn how to make a pressurized shower system using a weed sprayer for camping. The DIY Video shows you how to piece together the parts you need, such as a hose, nozzle, and connector. This video will show you how to put those parts together and get a working camp shower. Once completed, this project will provide water pressure that is strong enough to bathe on top of a hill. This is a great alternative to buying an outdoor camp shower at a sporting goods store. All of the items are available at your local hardware store.
DIY Camping Shower And Water Container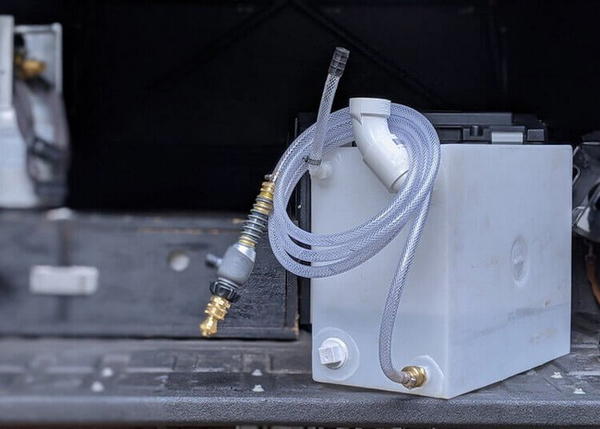 When you are in the wild and need to shower, there is no way of taking proper showers if you don't have fresh, clean water. The best solution for this problem is to make a DIY camping shower. Following this tutorial will have you up and running with a portable shower in no time. The portable shower contains water that meets all health standards defined by the EPA and local authorities. It is clean, safe for drinking or washing, and is a healthier alternative to sharing water pots. The portable shower can also be used to wash plants and pets.
Portable shower for camping and surfing
This video will show you how to make a portable camp shower. These are very useful for camping or any other activity that requires getting wet and dirty. Rinse off before getting into your tent is a great way to keep clean and reduce the spread of diseases. This project uses a garden sprayer as the main item,  other parts such as the nozzle and sprayer head, and a barb fitting.  The water is fed directly from a hose, or bottle, into the sprayer itself and out of the hose. The nozzle that comes with it puts out quite a powerful stream of water, perfect for this application. This whole DIY project can be completed fairly quickly and cheaply, depending on your tools and materials available. Take a look at the tutorial below to get started!
The ultimate portable shows tutorial
Create a mobile camp shower with this tutorial. This portable device uses water pressure from a faucet to deliver water at a functional and comfortable temperature to use in the shower. The materials needed for this project are readily available at local shops, making it convenient and affordable. You will be able to shower even when camping. No pipes or plumbing is needed when using this efficient, easy-to-make camp shower.