In this series of DIY car seat cover projects, you will learn how to create a car seat cover to protect your car seat from stains and expensive repair bills. I'll take you through the steps of creating a beautiful handmade car seat cover step-by-step with detailed instructions. Everything from the materials you need to the pattern pieces will be covered in great detail.
Making a car seat cover is not as difficult as you may think. In this article, I'll show you how I made my own very cute and simple car seat cover for my daughter. The materials needed to make your own DIY car seat cover ideas are a bit more expensive than the usual materials, but they are well worth it because they are durable and practical.
DIY Car Seat Cover Projects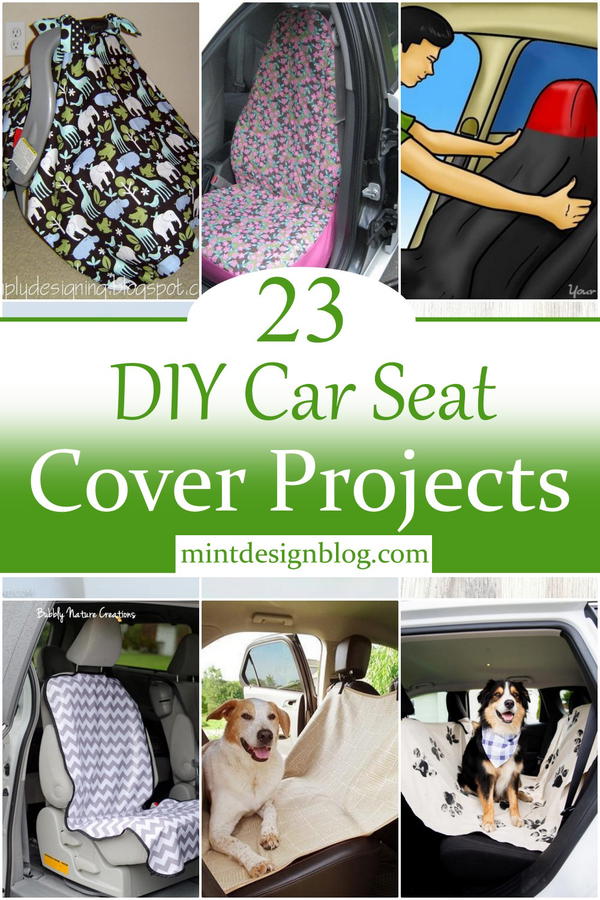 Have you ever wanted to customize the look of your car? Seat covers are the perfect way to do so. With these 23 DIY Car Seat Cover Projects, you have never-ending projects that you could try, from covering cupholders to creating a customized child's car seat cover. Whether you want to sew a new one or replace the old ones, these DIY seat cover projects come up with amazing and exciting designs that will surely make your car an eye-catcher.
How To Make Car Seat Covers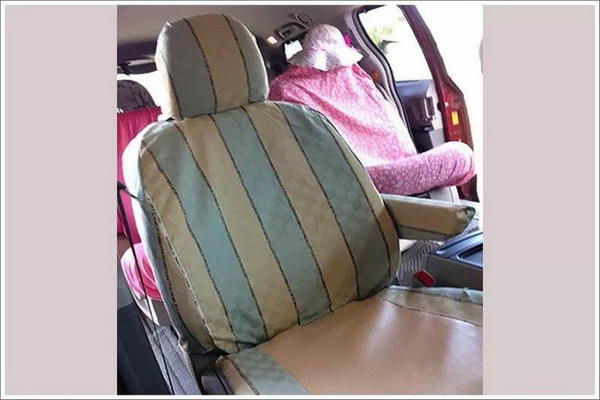 These car seat covers were my first attempt at making a cover for anything. The design, material, and artistry are all my own, and I am proud to show them off. You will need basic sewing skills and a sewing machine before doing any custom-fit car seat covers. If you live in a cold climate and want to protect your vehicle's seats, car seat covers are the way to go. These seat covers keep you warm on cold days and keep the weather from damaging the seat material.
DIY Car Seat Covers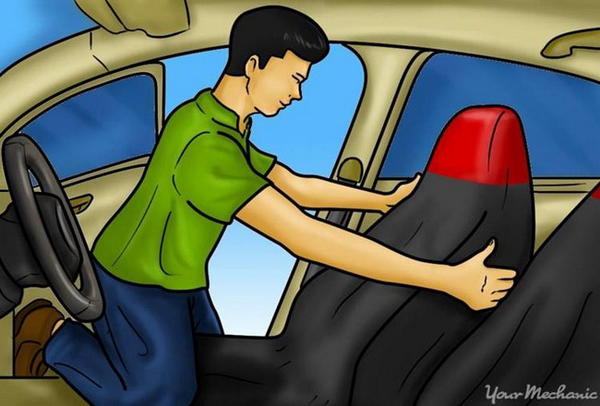 DIY car seat cushions are made from modest, inexpensive materials, such as old blankets and kilim rugs. By replacing the old seat cover, you can protect your car seat. To create an upholstery cushion for a car seat cushion, you will need to make sure that the size of the new cover is slightly bigger than the blanket or kilim rug you have chosen. Use sturdy buttons and dense cotton yarn to fasten it. We'll show you all of the materials, tools and suggestions for this DIY project and give you some great tips for sewing up your upholstery cushion.
DIY Car Seat Protector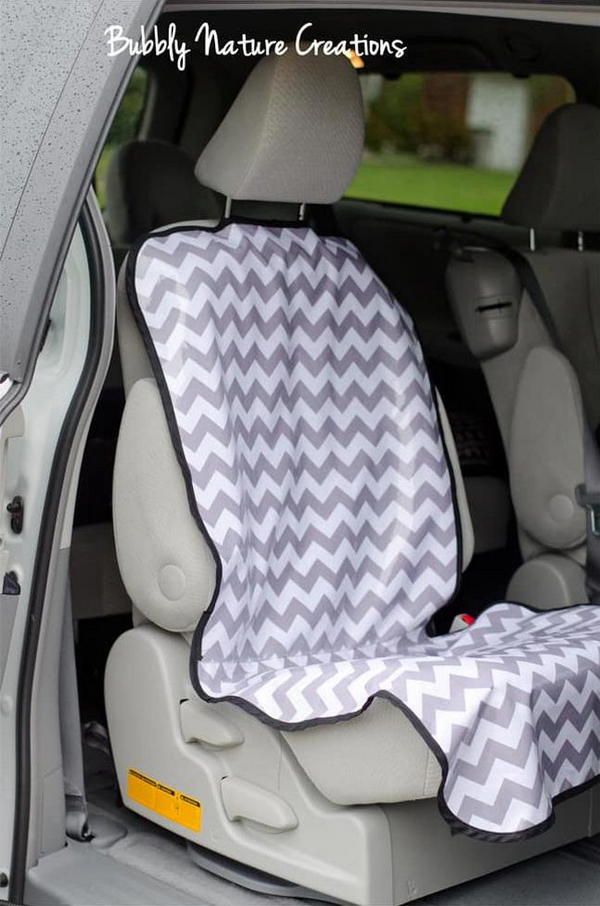 Do you want to give your car seat as much protection from stains and abrasion as possible? A DIY car seat protector would be an ideal solution to this problem. Depending on the size of your car, you can make a car seat cover for the front seat, backseat, and individual cover for each child's car chair. Don't worry if you have no idea how it works: here is a simple instruction on making a DIY car seat protector, which will take you less than half an hour. This car seat protector is easy to make and will protect your child's car seat from stains, abrasion, and other damages which may cause their movement in the chair.
How To Make A Cover For Your Car Seat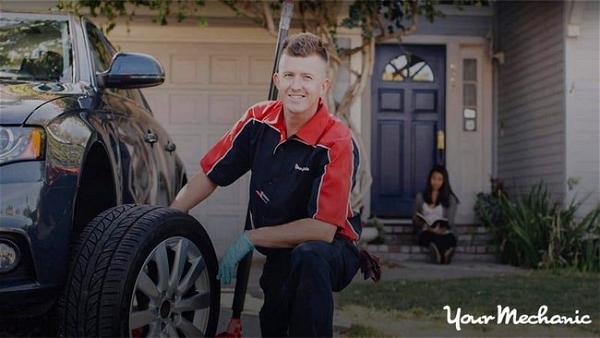 Car seat covers are great protection in vehicles, exposed to all kinds of weather throughout the year. When the cover gets damaged, you can easily fix it with another fabric or purchase a new one. When creating your car seat cover, you need to make a pattern based on the size of a new seat cover. Then cut the fabric. After that, sew according to the pattern. If you cannot get one, you can create a car seat cover for one by following the steps below.
DIY Removable Car Seat Cover
This car seat cover is made for those looking for a complete overhaul of their seats. This complete DIY car seat tutorial covers how to measure your seats, change the color of your fabric, and everything else in between. The seat cover design is perfect for pets and what I love about it most is that you can easily remove or put it back on again when there are accidents or any messes in your seats while transporting your pet or a child. This is the only car seat cover tutorial on the internet guaranteed to give you clear pictures of how to make a perfect seat cover for your car.
DIY Washable Car Seat Cover
DIY Washable Car Seat Cover - If you have a toddler take your car often, you know the struggle of keeping the belt marks off the upholstery in the backseat. This DIY seat cover is convenient and easy to use but will absorb all marks while looking stylish. It's difficult to find matching seat covers that fit, so this project takes out some guesswork and offers a customized fit. By adopting a household item for use in your car, you can save money on seat covers that may not necessarily meet your needs and tastes.
How To Make A Car Seat Cover
A car seat cover is an accessory that helps keep your vehicle's original upholstery safe and clean. They are designed to fit your car's exact dimensions, with additional room for the seat belt, headrest, and other accessories. There are several different ways to create a car seat cover, as with anything homemade. However, one of the easiest methods involves sewing a covering directly onto a large towel using thick cotton fabric and lots of thread. The whole top section of the seat is easily removed by unscrewing off the back and popping off the piece containing this space.
DIY Leather Seat Car Cover
Equip your vehicle with this premium Solmate WeatherTech Seat Car Cover. It features premium, high-quality materials and molding with high elasticity. This Car Seat Car Cover is designed to fit vehicles properly. The car seat covers are available in multiple colors, easily identified by the color code on the packaging. You may need an extra pair of hands for passing loop thread by the needle. The seam stitching will be done in another location in light brown thread and complement seat wood grain.
DIY Car Seat Protector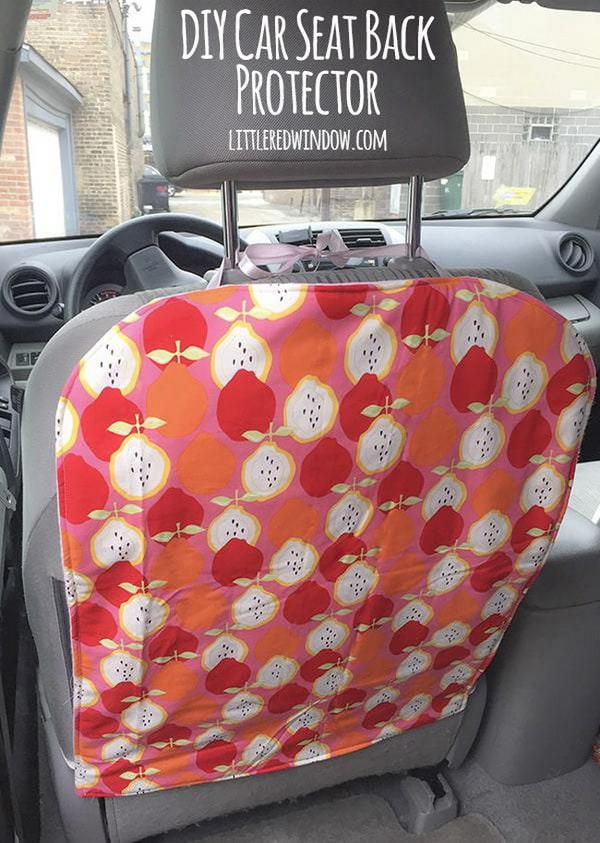 With DIY Car Seat Protector, you will no longer need to worry about the sides of your car seats. Your children's knees will be protected from the side of the car seats. This guide will provide you with detailed steps in making a seat back cover for your car seats. This car seat protector is made of quilt batting, which works as a waterproof barrier, fabric, and scissors. The DIY car seat protector protects your car interior from dirt, sweat, and dust and keeps your kids' clothes clean.
DIY Car Seat Cover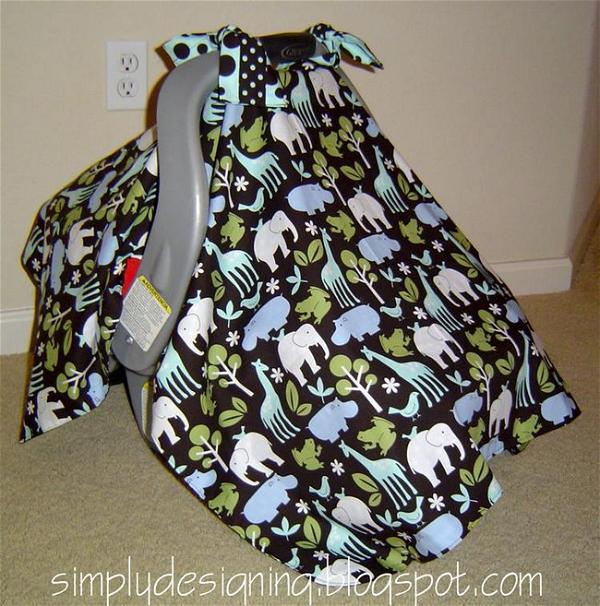 You can cover your baby's car seat with any materials you want and any style you like. But once you go through the instructions given in this guide. The materials required include fabric, thread, fabric scissors, a sewing machine, and iron. To keep your little one cozy, you can add heat pads to the cover so that they can warm up. In addition, as it covers the baby car seat, it provides a better temperature for your child when traveling in winter.
DIY Dog Car Seat Cover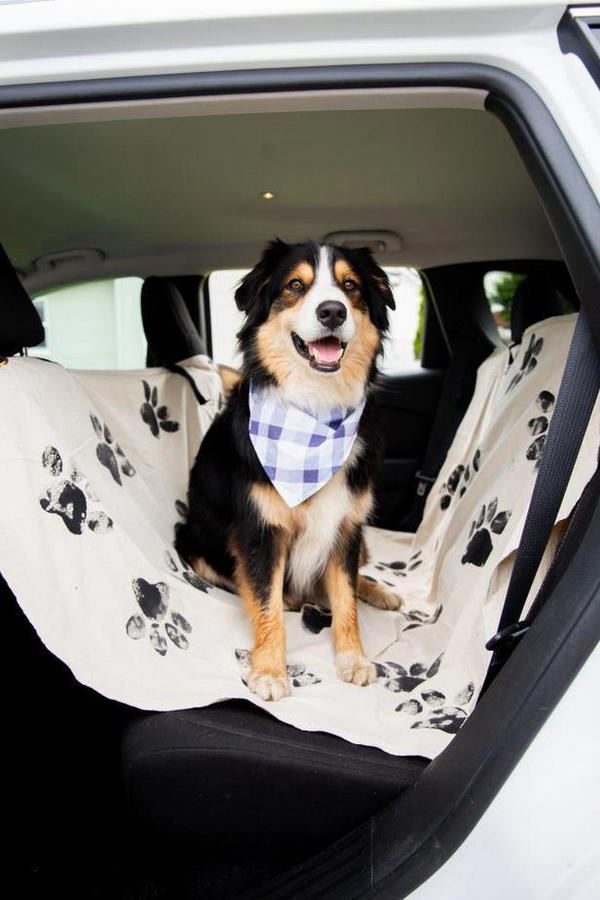 Make your own DIY dog seat cover. The Dog Car Seat cover is one of the best car accessories for pet owners and pets. The dog seat cover helps to keep your car seats clean. The dog car seat cover is easy to make and can be made in a few easy steps. This dog car seat cover is well made with premium quality fabric, and it's fully adjustable. So it will fit any vehicle. Moreover, You can save lots of money by following a few simple steps instead of going to a professional to buy one which costs a lot of money.
How To Make A Dog Car Seat Cover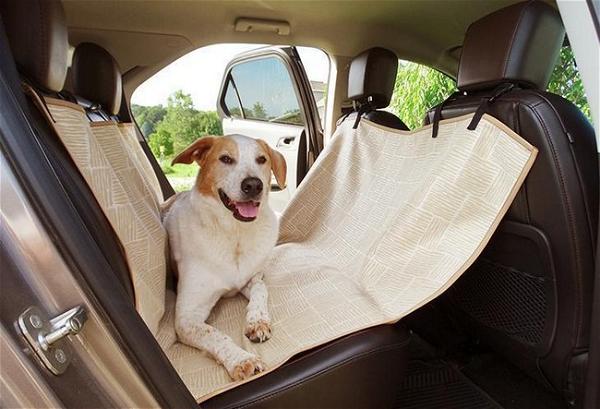 Dogs often love to ride in cars. Tailgating, going to the park, races, beach, or other outdoor activities will be joyful moments with dogs. However, since dogs always sit on the back seat of a car and lick your hair or bite your clothes, car seats are always dirty. So there comes a problem of leaving your favorite cloth car seat quilt on the floor. Here we provide you with a DIY Dog Car Seat Cover with Step-by-Step instruction that is easy for you to make. In short, there will be no more hair shedding and sweat when driving with your dog anymore! Be ready to make it?
How To Make A Car Seat Cover
If you're looking to save money when buying a car seat cover, follow this tutorial. It details all the steps involved and even includes links to materials needed to make your own. This is a good way to convert your car seat into a different color or stick with the same color but still be able to protect it when you're not using it. The great thing about this car seat cover is that it is so easy to make with some basic sewing skills. Using details in this video, you should be able to understand the basic pattern and sewing instructions.
Easy Car Seat Cover DIY
Follow this simple step-by-step guide to learn how to make your car seat cover. You can customize it with various fabrics, colors, and sizes. The size can be changed depending on the cover's usage. To use, open the cover and drape it over your chair; it's a very easy sewing project that you can do. Once you are done, hang it on your door to wipe off mud and dirt. Then, you can chuck it in the washing machine.
How To Reupholster A Car Seat
This cat seat cover can be made in a minute. It is quite simple to make, and it is durable as well as inexpensive. You can also change its color to match your car's new model. Moreover, this fluffy and soft car seat cover will add much comfort to your cat. If your cat has clawed its way into upholstery, the easiest and the most cost-effective solution is to reupholster the item. This guide will help you replace damaged, or tattered car seat covers in a matter of hours.
DIY Basic Car Seat Cover
DIY Basic Car Seat Cover is a tutorial for anyone who wants to see how to make your seat cover. Once the seat cover is made out of hard plastic, it protects the original fabric on a car seat for years to come. You can also add special effects or designs on top of your car seat cover. The basic Car Seat Cover was made using a mold shape to plant the seat's shape in it. The holes were punched out after the process, and then the elastic thread was sewed into it. And for those who have vinyl on their seat covers, this car seat cover can be used as long as it is 14 gauge or thicker.
DIY Quilted Car Seat Cover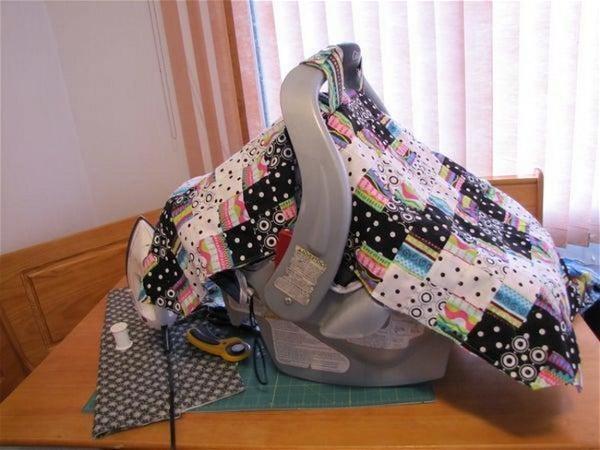 In the following guide, I'll show you how to DIY a quilted car seat cover using a quilt you've already got, some straps and snaps, and buttons. The process is very simple, doesn't require any sewing skills or material, and costs next to nothing. It sounds like a great deal, right? This quilted car seat cover pattern contains step-by-step instructions on covering your car seat with a top-quality quilt. It is perfect for protecting and personalizing your car seat while keeping it clean and cool. This tutorial is easy to follow, requiring no sewing skills or experience.
DIY Car Seat Cover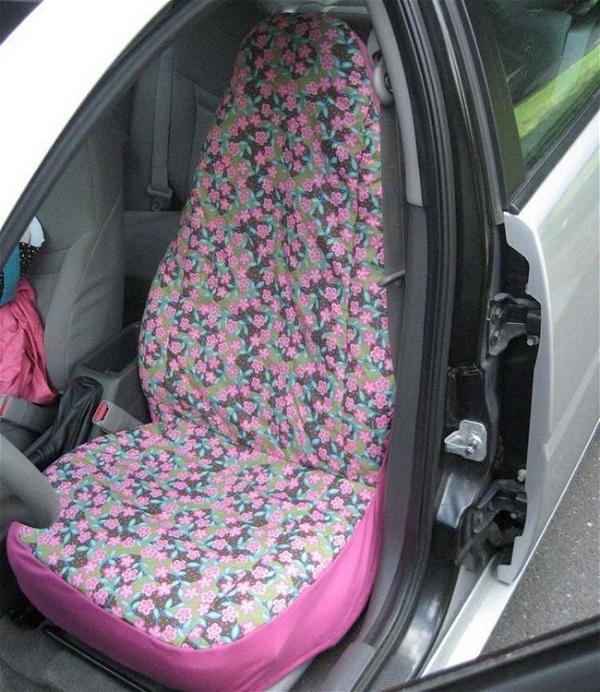 Here we're doing a DIY Covering up a car seat with the material. The main concept behind this project is to keep the child safe and comfortable while traveling. All you need are some basic sewing-related materials, like thread, elastic, and scissors. This Instructable will teach you to step by step how to make a car seat cover with the help of your sewing machine. Using this car seat cover will provide you and your child hours of entertainment or even take a nap.
DIY Baby Car Seat Cover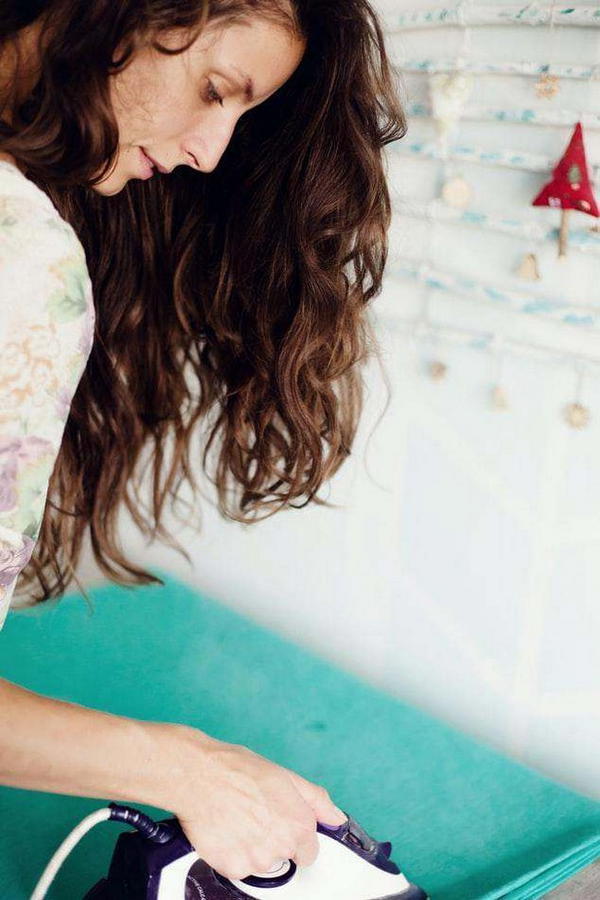 You will be learning how to make a baby seat cover step by step with your own hands. You first need to select and prepare fabrics; then, you cut the fabric into pieces and sew them together using pins and a sewing machine. Also, this product is good for people who want to use a nappy as a kid's cute seat cover. The materials will include Minky fabric, cotton fabric, velcro, a sewing machine, and scissors. Once all the materials are collected, use pins to sew them together after cutting the fabric. This is easier done if you have a master's degree in sewing.
DIY Car Seat Cover Tutorial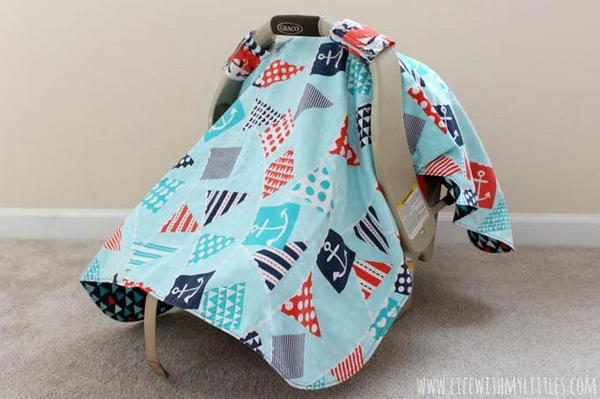 This is a DIY guide on making a car seat cover with a cute owl design. You will learn to identify the materials and tools required and see how easy they are to make. We are certain that you will be able to make many other designs after trying it. When placed on your car seat, this cover helps beautify your car's interior as it protects it. The look of the seat cover can also be made according to the style and color of your car seats, making it look even more attractive.
DIY Baby Car Seat Cover
Baby car seat covers are often expensive and hard to find. In this video, you will be able to follow along step by step as you learn how to make a baby car seat cover of your own. The video explains the measurements that you need to take so that the cover will fit your seat well. It then gives detailed descriptions of how to sew all of the different parts together. You will have a fully functioning and safe car for your baby by the end of this video!
DIY Car Seat Cover
DIY Car Seat Cover Sweltering heat during summer is a drag. Whether you live in a hot climate or still suffer through the oppressive heat, it can be uncomfortable to sit in your car during that time of year. One fix is buying custom seat covers made out of leather or other materials. However, they're expensive, and you might not want to pay that much money to stay cool. The good news is that it's possible to make your custom seat covers with fabrics, batting, and a little bit of skill at sewing the fabric together.
DIY Car Seat Cover With Towel
DIY car seat cover with a towel. This is a simple way to repair a car seat and make it look much nicer at the same time. The materials you will need for this project are a towel, twine, and scissors. This tutorial shows how to make a car seat cover with a towel. DIY does not have to mean expensive, especially when protecting your car seats - for a better example, check out this easy DIY car seat cover tutorial! It will be much more comfortable to sit in the summer!