If you are a gym lover, there must have been times when you wanted to lift heavy, but dumbbells were too easy. In those moments, you probably wished you had something that could help you raise wealth without compromising the safety of yourself and others. If that is what you want, the best thing is to get yourself a deadlift jack. There's no doubt that a deadlift jack is a handy tool to have around the gym, but most of them aren't exactly cheap. If you're feeling slightly adventurous or want to save money by making your own, look at these 20 DIY deadlift jack projects. You can use them for your needs or modify them for your particular requirements.
DIY Deadlift Jack Designs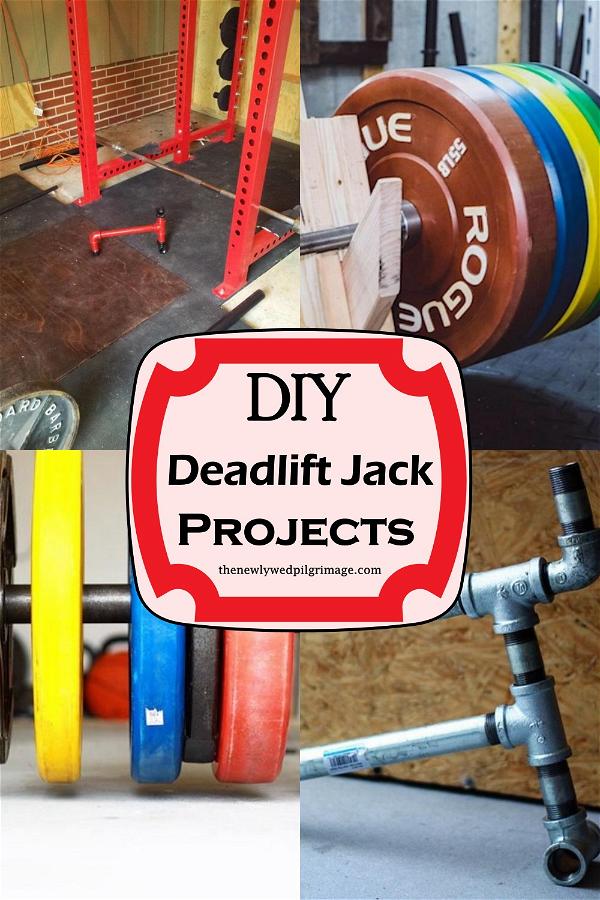 Here are some DIY deadlift jack projects you can easily make at home; These projects will help you lift your barbells easily and safely. You can go through the entire compilation to choose one for yourself, or you can also have them to share with your friends who are fans of weights and exercises. Some of the projects are simple and will only take a few minutes, while others will be a bit complicated. You'll need to be patient and pay attention to the details to accomplish these tasks. The steps will be pretty easy to follow, so you won't have any trouble building your own deadlift jack in no time.
You can see: 15 DIY Deadlift Platform
How To Make A Dead Lift Jack
Building a deadlift jack is easy and fast. With a couple of wood pieces and screws, you can make your own personal tool for building up those quads! There is no single way to build a deadlift jack that allows you to customize your own. You can use any wood that can handle the weight and all types of finishing. This jack is also a great alternative to adjustable barbells. It's portable and doesn't take up much room in your gym bag. All you need for this project is two pieces of plywood, a few screws, and a power drill.
How To Build A Mini Deadlift Jack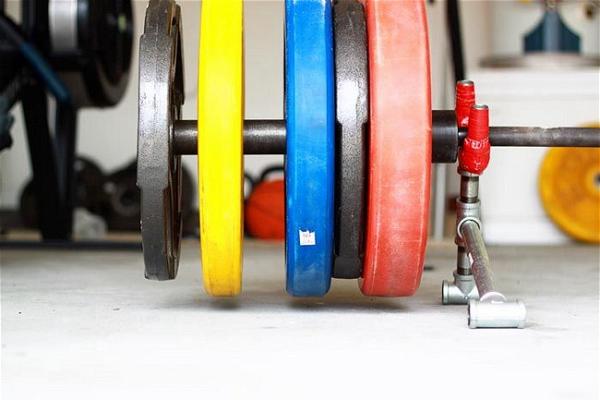 The DIY mini deadlift jack is a perfect fit for those who want to save money and are looking for essential equipment. The project requires simple tools and minimal time to build. As such, it's ideal for both beginners and seasoned artisans. This DIY mini deadlift jack is the easiest one, requiring no welding or cutting. All you need to do is connect different components of iron pipes, and you will have your deadlift jack. Check out this guide to learn more!
DIY Lumberjack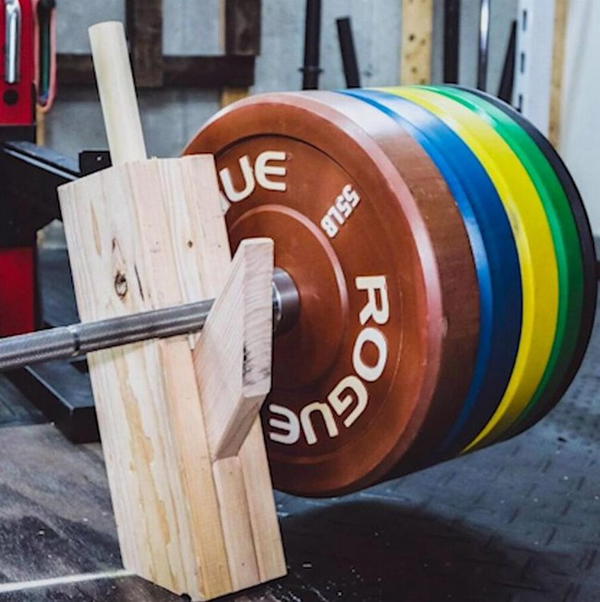 This DIY lumberjack deadlift jack is designed to avoid bending and holds the deadlift very well. It is three layers of lumber using wood glue, screws, and bolts that can be customized depending on your needs. This DIY project is a pretty innovative project that will save you so much money, and it's a lot more fun to do it yourself! It's easy to build and will add extra functionality to your home gym. This guide gives a complete procedure.
How To Build A Deadlift Jack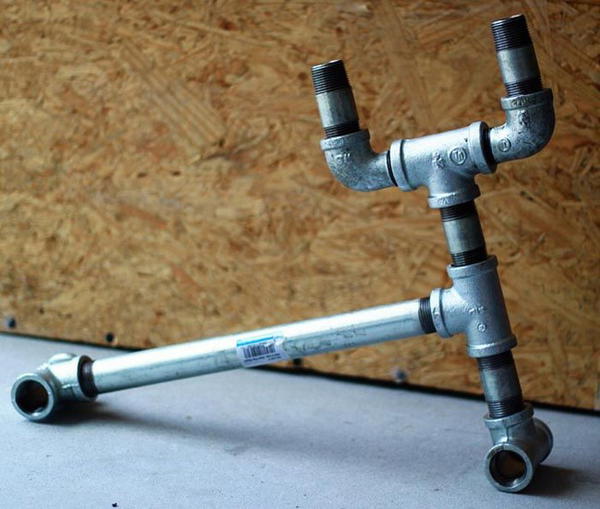 A deadlift jack is a standard piece of equipment that you'll see in most gyms, but if you're trying to get started in strength training and don't have the money to shell out for one, don't fret! This guide teaches how to make your own deadlift jack from scratch. This great DIY project will save you money and allow you to exercise your engineering skills. You need some basic materials, an hour of time, and a pinch of creativity!
DIY Deadlift Jack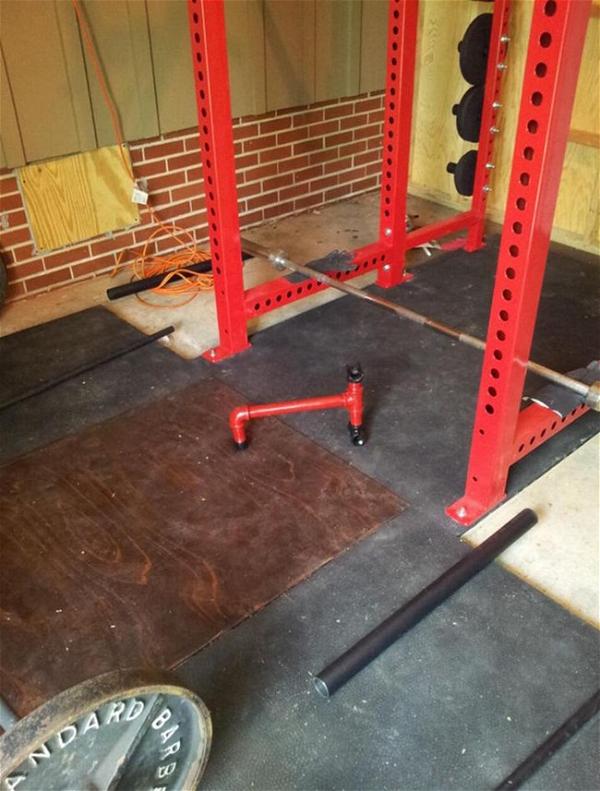 Save money and build your own deadlift jack with iron. With the DIY Deadlift Jack, you'll have the opportunity to build a cheap yet effective deadlift jack for home use or use at the gym. This deadlift jack is made from 1" galvanized pipes covered in Rustoleum paint and rubber sealants to prevent it from scratching the bar. The DIY Deadlift Jack also includes a screw-on bar cup that prevents your barbell from slipping off while lifting heavy weights. Use this guide to make it easy.
DIY Deadlift Plans
The DIY Deadlift Plans are essential to anyone who needs to build muscle. This plan will give you the instructions and the materials required to create your own track-style power rack. The DIY deadlift plans can also help you save money and avoid buying an already-built power rack. With this video tutorial, you will get instructions that are so easy to follow that anyone can follow them!
The Fishhook - DIY Deadlift Jack
A fish hook jack is a simple yet effective way to load the barbell for deadlifts. It's easy to build and can help save some time by sparing you from bending over, lifting and setting down your plates each time you need to load up. This DIY deadlift jack only requires two pieces of wood and will last you forever if done correctly. Here is a video tutorial that gives you step-by-step instructions and follow-up steps.
How To Make A DIY Deadlift Jack
This DIY deadlift jack from Wooden Professionals is a great way to lift heavy objects without exerting energy. It's perfect for setting up those heavy bench presses and will save the knees of your gym buddies! The whole thing can be built with just two cuts and only one drill hole. All you need are essential tools and parts at your local hardware store! This tutorial will walk you through how to build a logger and never have to make another trip for a pair of sawhorses again!
DIY Deadlift Jack - No Measurement Required
Making a deadlift jack from only a pencil and jigsaw will be easy if you follow this guide, making the project more straightforward. No measurement is required, so you can use any bench board as long as it supports your weight and has at least one handle. The finished product should help you perform better at deadlifts by lifting more safely, especially when working out alone. This video will walk through the complete procedure.
How To Build A Deadlift Jack Out Of Wood
Making a deadlift jack out of wood is not difficult, as it can be done with basic carpentry skills and tools. It will not be that hard if you have the correct instructions to make your own deadlift jack! First, you need to prepare all the required materials: a wood planer or a sharp knife, some screws, a glue gun, and some paint. It's inexpensive and easy to build to make one yourself in no time! Watch this video tutorial to learn more!
Mini Deadlift Jack Build
The mini-deadlift jack is a piece of equipment that helps the lifter load their deadlift more efficiently. The single piece of equipment effectively allows users to load the bar on their back more appropriately, especially when loading from the floor. The jack will also give them more time to rest before they start lifting again and help them avoid back injuries while working out. This video will show you how to make a deadlift jack from scratch. This is a much simpler alternative to buying one, and it also makes it easier on your back!
Deadlift Jack Under $5
The deadlift jack is an excellent tool for any weightlifter. It allows you to pick up the bar when you can't get your hands under it and helps control the movement of the plates during exercises like shrugs and cleans. This deadlift jack can be made in minutes with just a couple of scrap pieces of wood and takes less than five dollars to complete. Make your own with this simple and cheap trick in this video and enjoy the benefits of having one around.
Deadlift Jack From Scrap 2x4
Are you looking for a deadlift jack that is cheap, fast, and easy to build? You can create your own deadlift jack with scrap material with some essential tools and parts. Many people find it difficult to squat with heavy weights due to a lack of equipment or space limitations. The Deadlift Jack is an affordable, portable accessory that aids in lifting weight plates off the ground and onto stands quickly and safely, so anyone can perform the exercise anywhere! This video shows the complete procedure.
Building A Simple Deadlift Jack
This deadlift jack is an essential tool for any gym. It allows you to lift a heavy weight without bending your knees or using your legs, which would be beneficial if you want to get the most out of your deadlift workout. In this tutorial, you will be guided on making this simple yet effective tool with items left over from other home projects so that you don't waste anything!
Gym Barbell Deadlift Jack
This deadlift jack is designed to work with a standard barbell and weights. Make your own gym barbell deadlift jack with this simple DIY project in just two steps. All you need are some pieces of 2×4 and 2×6 boards, some screws, and glue to put them together. With this jack, you can easily lift weighty weights when doing deadlifts because it enables you to use the barbell without bending over or straining your back. Watch this video tutorial to learn about what it makes.
How To Make A Deadlift Jack With Wood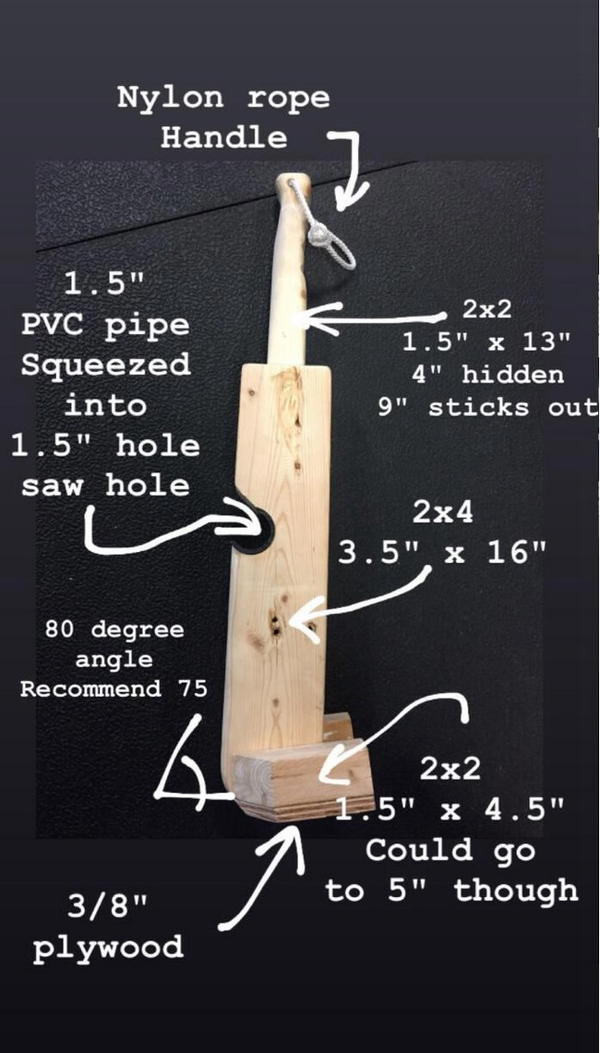 This is a deadlift jack that you can make at home. Deadlifting requires lots of strength and determination, and this is the perfect tool to help you improve. Both men and women can use it. This DIY deadlift jack may not be as sturdy as commercial ones, but it is undoubtedly sturdy enough to do its job well. you can use plain wood to build your own deadlift jack at home. This guide will show you exactly how to do it yourself!
DIY Deadlift Jack
This is an excellent plan for a DIY deadlift jack! This is also a perfect addition to your home gym. It helps you lift heavy objects quickly and safely without any risk of getting injured. This can be built relatively rapidly by any do-it-yourselfer. This plan shows you how to make a deadlift jack with a wooden board. The board should be measured and drawn with the design on it. Watch this video tutorial to learn its making process.
Do It Yourself Deadlift Jack
This DIY deadlift jack is ideal for people who want to save money with a budget. It's affordable and effortless to assemble. It can also be used for other purposes, such as changing tires. This DIY deadlifting jack will be helpful in any home garage or retail store. This DIY deadlift jack is also perfect for home gym users looking for an affordable and portable way to get the job done. Watch this video to learn more!
Cheap Deadlift Jack Out Of Pallet
This deadlift jack is made out of pallet wood. The project's first and most challenging part is to disassemble the pallet and make a jack out of it. Once you finish that, all you need to do is put all the pieces together and enjoy using it for many years to come! It will only cost you time, but it is a fun project, especially if you can make something as good or even better than the original.
Custom Made Deadlift Bar Jack
This custom deadlift bar jack is made from square metal tubes and can be a great addition to your home gym. This deadlift jack is the perfect companion for your home gym. It's easy to assemble, so you can lift it quickly. The welded design and only a few pieces make assembly quick and straightforward. This can be a perfect gift for somebody who regularly lifts weights or yourself! This video shows complete steps and creation procedures.