Devil horns are the perfect accessory for an evil look costume; These are popular accessory that adds a scary element to your outfit. They can be made of different materials and styles, but the most popular is the horned skull. If you need a prop for your event or to add to your evil look costume, these DIY devil horns can make that even scarier. It is not difficult to create, but you will need to have an artist's eye to pull this off. This article will show you some different DIY devil horns ideas that you can make for yourself or someone else.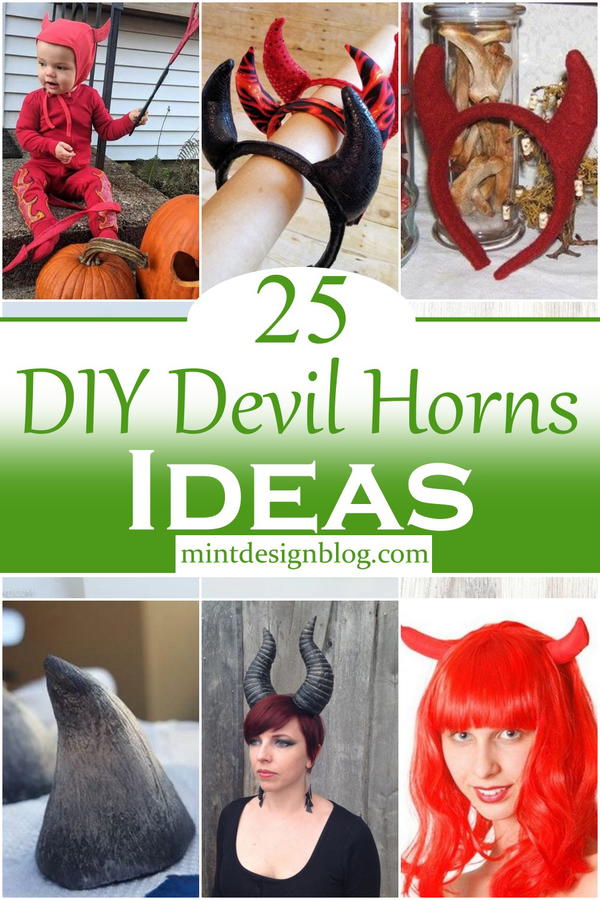 Devil horns are a great way to add a touch of evil to your makeup; They can also add some spooky touches to your costume or make you look more attractive. The projects are relatively easy and can be done in minutes if you have all the right supplies. You can also easily find these items ready-made at any local store. Still, if you want unique ones, then it is better to make them yourself through some simple steps that are provided below: Here are some of our favorite homemade DIY devil horns ideas that you can follow when making your own devil horns.
Scared to go as the devil for Halloween? We've got you covered with 25 DIY devil horns ideas that you can make yourself.
You Can See : 25 DIY Makeup Bag Ideas
How To Make Devil Horns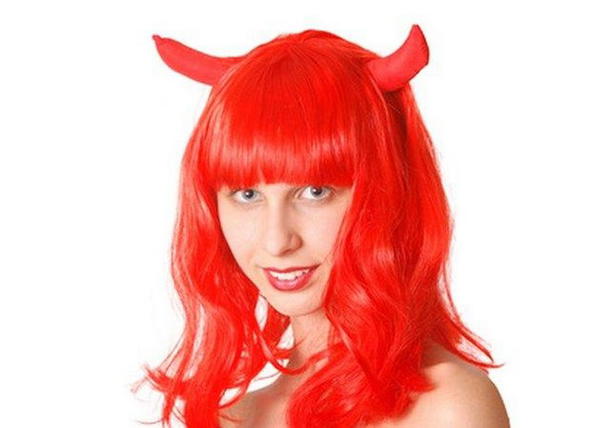 Making your own Devil Horns is easy and affordable. They allow you to wear them to parties and cosplay events but can also be used as props for a costume or Halloween. These homemade devil horns will make people take a second glance at your outfit. You can easily make this using felt, a headband, and some toy stuffing. To make them look as realistic as possible, stuff them as you sew them up to stay upright. The following guide will walk you through making your own felt Devil Horns using only basic sewing materials and a headband.
DIY Quick And Easy Devil Horns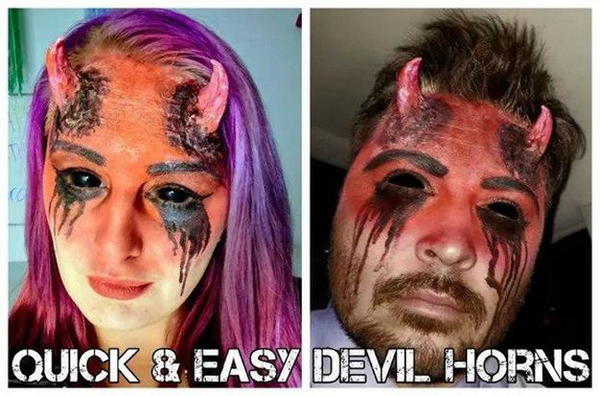 Devil horns are made with simple supplies such as Air dry clay and an adhesive that can be easily purchased. You need to mold the devil horns, add some red lipstick, black eyeliner, and mascara if you want, fix a wig on your head, and spray your hair with gray spray paint. This is an easy guide on how to create devil horns. It would help if you had a nice pair of horns and the other materials are very cheap or readily available. It takes less than an hour to finish your work.
DIY Devil Horn Headband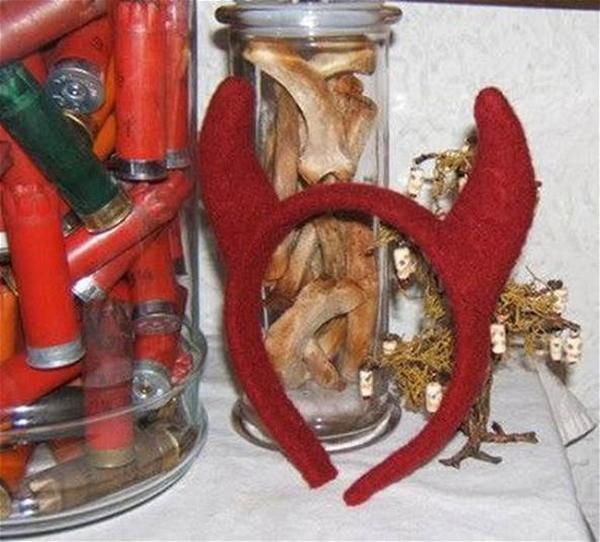 This DIY devil horn headband is tricky and a bit advanced, but possible. It takes a felted wool sweater stash, but the result is pretty cool. Cut out your pattern and stuff them appropriately. You can sew up and keep them somewhat safe. It can be a unique and detailed devil horn headband to grace your head. WITH YOUR OWN HANDS FROM SCRATCH, this DIY project can be made by you and be a perfect addition to any musician costume.
7. DIY Devil Horns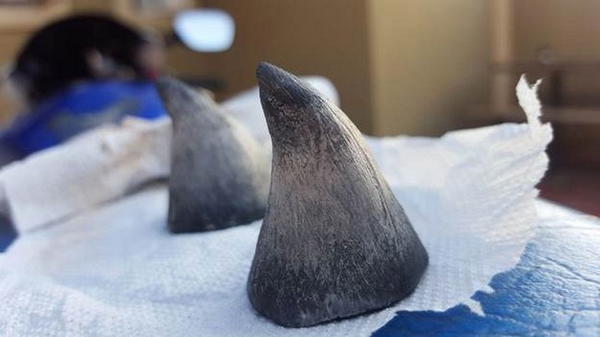 These DIY Devil Horns are perfect for Halloween. You can use these as horns for costumes or wear. It takes about four hours to make these devil horns. You can do this fun project at home with friends; These DIY Devil Horns are ideal for your next Halloween costume or any movie night. They're effortless to do, with only a few steps in between. You'll need modeling clay and some paint to get that devilish look. Use this guide to learn more!
Halloween Devil Horns Makeup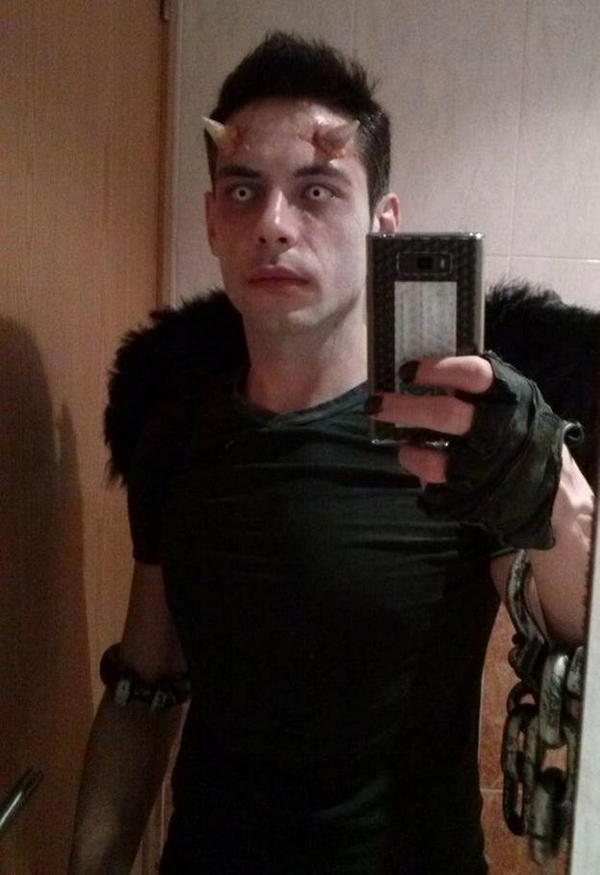 Getting horns on your head is quite the fashion statement, but they are also great for devilishly fun Halloween parties. These horns will turn heads and add some support when you've pasted and painted them. If you're looking for a unique way to spice up your Halloween costume and make it stand out from the crowd, these devil horns could be perfect for you! This guide shows you the complete step-by-step instructions and follow-up steps.
DIY Devil Baby Costume With Horns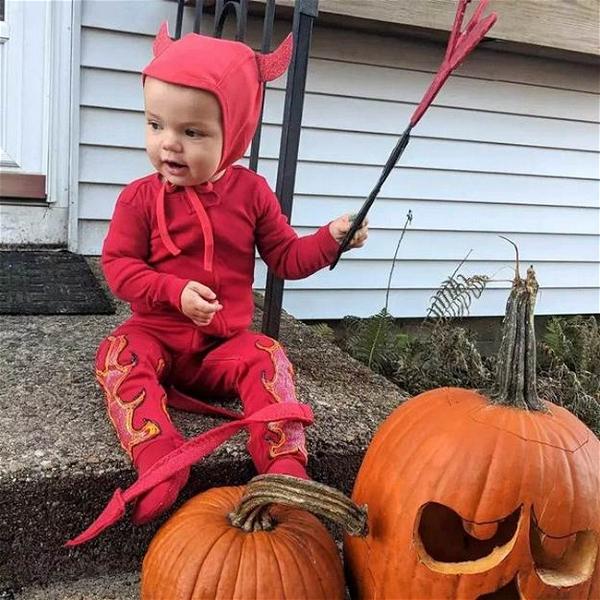 The Devil Baby Costume is a cute and hilarious outfit that you can easily DIY. A red toddler bonnet, a cardboard box, and black duct tape are all you need to give your baby the look of an evil imp! Make sure that you also have some foam on hand, so you can cut into it and make some miniature pitchforks to top off the costume. It should not be worn in public as it will draw attention while being both funny and adorable at the same time!
Sculpt Demon Horns DIY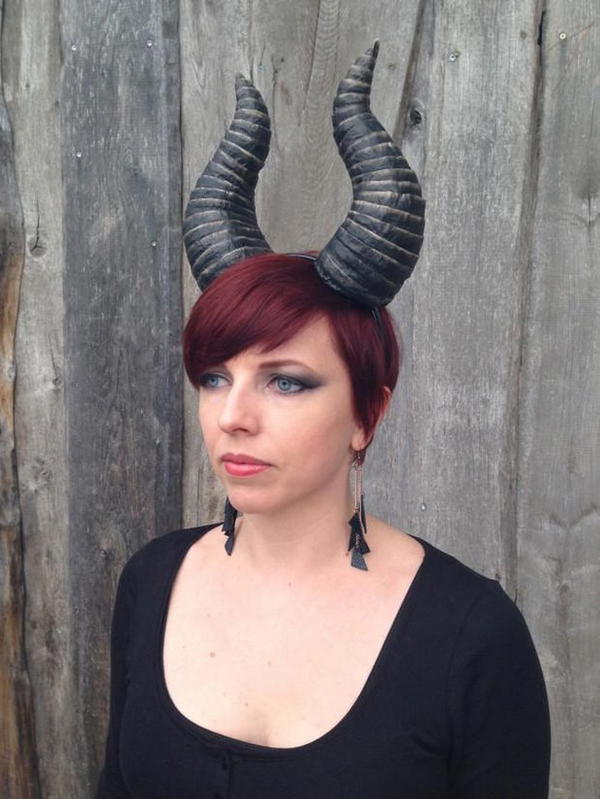 This DIY project is a simple, fun, and rewarding activity perfect for all ages. If you're a fan of those devil horns from Disney, this project is for you! Using just paper towels and foam, you can create your own funnels to wear on Halloween or any time of the year. You can go through this DIY guide to demon horns and make your friends or family look like the evilest person in their lives!
How To Make Devil Horns
Have you ever wondered what it would be like to grow horns like a devil? Now you can by using this simple DIY project. To make Devil Horns, you will need polymorph (also known as modeling clay), paint, a jar or other container and spoon, a face mask, oven mitts or heat resistant gloves, a large pot (more comprehensive) better), and a kitchen timer. This video shows you the complete step-by-step instructions and follow-up steps.
Easiest Devil Horns DIY
This devil horn is so easy to make. You can also make it at home if you have a pack of pinch peanuts and paint. All that you need to do is pinch them to shape and paint them with your favorite color. These horns are attached to the forehead and look extremely scary. It requires only 2 hours of your time; This is the easiest devil horns DIY that you can easily do by yourself. The video above will show you the complete process.
DIY Demon Horns
It's pretty surprising how a sponge can be transformed into devil horns. A bit of paint will do the job. As soon as you are done with them, paint them along with your costume, and they will look like a professional designer designed them. You don't have to be the devil to wear these horns, but they sure make you look like one. This DIY demon horn is a simple, fun, and easy diy. Anybody can create these horns. Just take a few minutes and learn how with this video.
DIY Spiral Horns
These horns look catchy and appealing. They are a great accessorize to any horror character costume. These horns are made of old newspapers cut into some pieces and shaped like a twisted horn. With these horns on your head, you're sure to be the scariest one at any costume party! These horns are very lightweight, and the process is quite simple. It can be used for parties, film shootings, and stage performances. Watch this video tutorial that will teach you the whole making process.
DIY Devil Horns Makeup Tutorial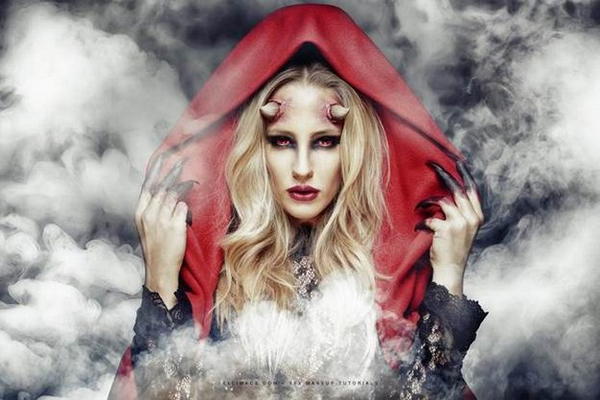 If you are going to be a devil at the party and want to show that off, you can make your own horns. You will begin by forming a prosthetic layer that looks like a horn. Then, you will have to add some wounds around your face, so it seems like it is coming out of your skin. Lastly, you need to apply a face paint design on your forehead or one side of your head to be visible from afar. This DIY Devil Horns Makeup guide will show you how to create this spooky Halloween makeup look.
DIY Devil Headband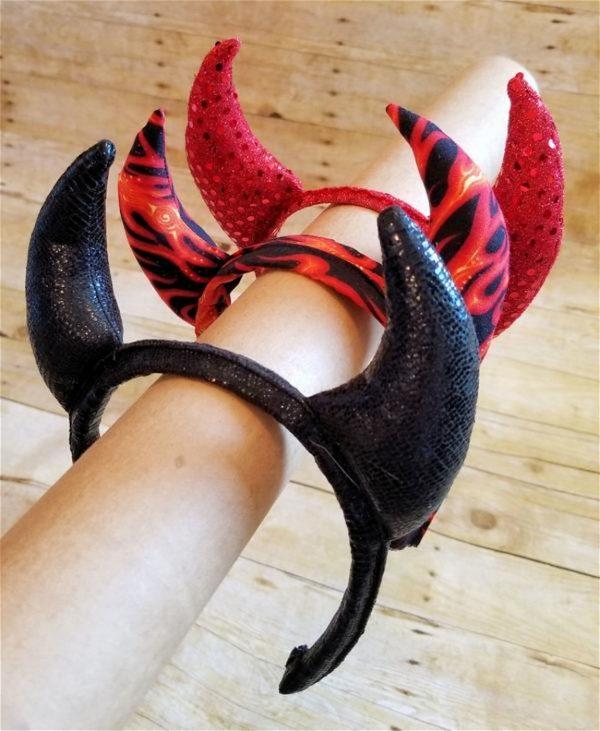 This DIY Devil Headband is easy enough for even the most novice sewers if you want to look like the devil this Halloween. Cut your shape of horns from scraps of fabric or whole sheets and sew them together. Use fiberfill to hold them in place, so they stand up on their own. You'll be ready for any costume party when you add this accessory. You can make these DIY Devil Horns in your own home with these simple sewing instructions in this guide. All you need is a hairband, some fabric, and a needle. This is the perfect accessory for a costume based on the scary image of demons and devils.
DIY Devil Horns With Veil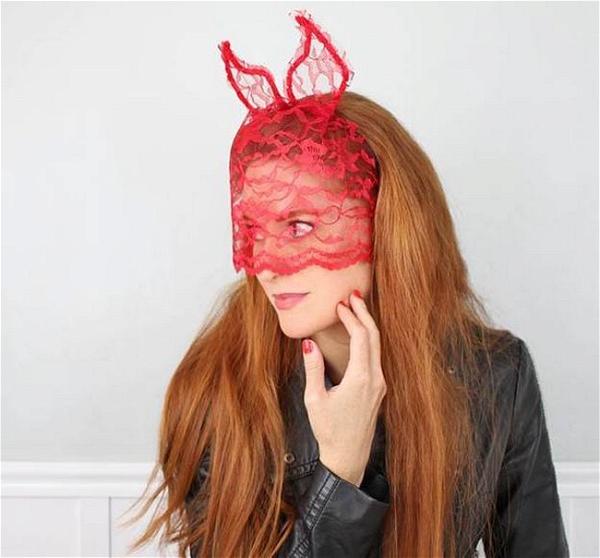 Making these Devil Horns With Veil is a laborious and time-consuming task, but the result justifies all the effort. You will need to visit a fabric store and buy some lace and some interfacing. If you are unsure about sizing or want to make it perfect for yourself, you can create your own pattern for this project. That way, you won't have any issues with fit. Make it yourself by using this guide, and you will feel like you are the queen of the party or world!
DIY Realistic Devil Horns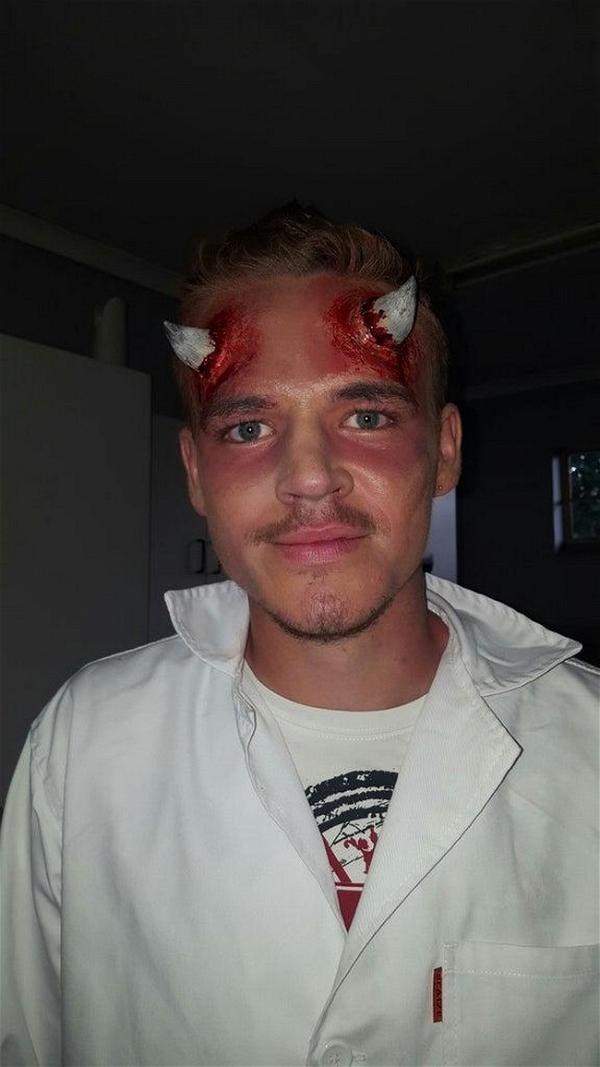 These natural DIY devil horns look like they were growing from the forehead. Well, it's just art, and you can make this for yourself too. Everyone loves to dress up, and these 3D corrugated horns will get some attention at whatever party you decide to use them for—even if it is just a masquerade ball! It's easy to make these with just two simple materials: cardboard pipe cleaners (like the kind used for Christmas tree decorations) and gelatin. Create your own realistic DIY Devil Horns for a night out. The horns are attached to your forehead, and then begin the painting work with acrylic paints.
DIY Devil Horn Hair Clips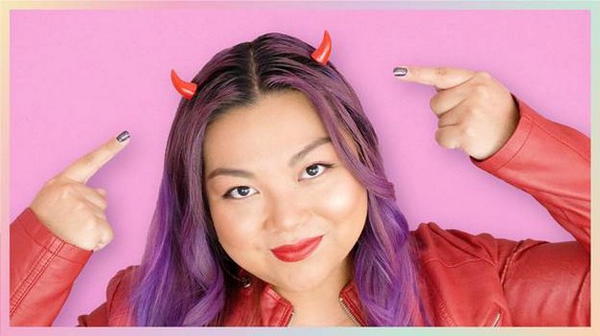 Make your own DIY Devil Horn Hair Clips if you dont want to go through the stress of making horrifying and real DIY devil horns. Choose any polymer clay color and form it into the shape of a funnel. Position them on the clip and glue. The horns are ready to be used as a hair accessory or even hung on your rearview mirror! This guide shows you the complete step-by-step instructions and follow-up steps.
DIY Devil Horns Headband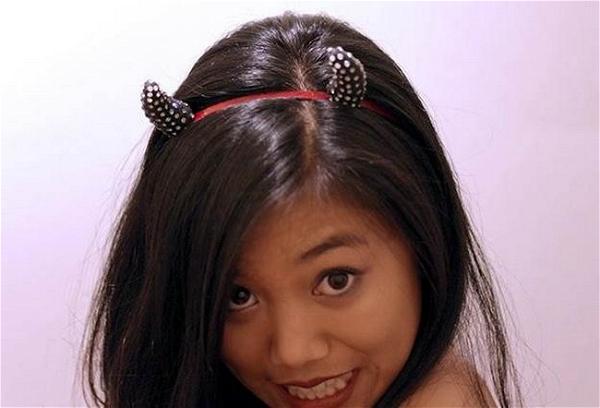 This DIY Devil Horns headband project is easy to make and fun to wear. It's a great costume piece for parties, events, and festivals. You can even customize them with various Fimo clay and glitter stones colors. This DIY project does take a bit of time; it's effortless and gives you the perfect pair of devil horns for your next costume party or Halloween event. You can Go through this guide that will show you the complete step-by-step instructions and follow-up steps.
DIY Huge Devil Horns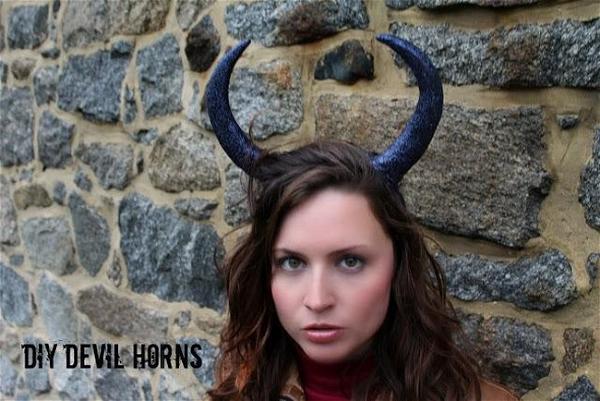 Make these DIY Devil horns for yourself and be the center of attention at any party. They are so simple to make, and you won't believe it. The horns are made from a very thick material, making them easy to shape and mold as you want. They are attached to a headband, so they stay on your head perfectly. These DIY devil horns are easy to make and look great on any person who wears them! This guide shows you the complete procedure.
DIY Devil Hair Horns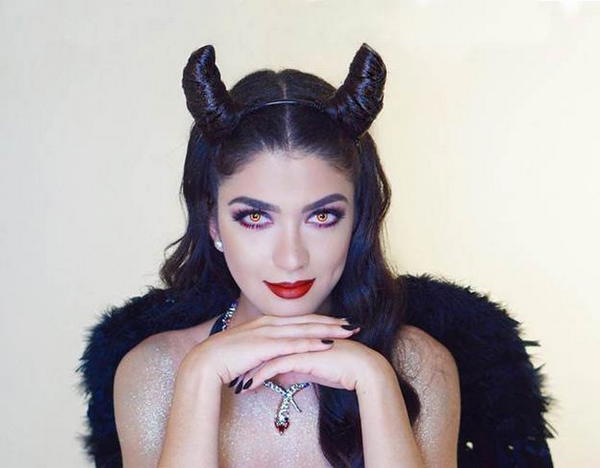 If you don't want to spend a lot of money on your Halloween costume, you can always make one yourself. This DIY Devil Horns Costume is easy to make and won't cost much money. All you need is readily available at your nearby store; you can do so that even if you are on a tight budget, you will still be able to have a fantastic time at the party. This guide shows you the complete step-by-step instructions and follow-up steps.
How To Make Demonic Horns
You can make two horns just like the ones from many of those fantasy books, movies, and games. It's a simple project, but it does take some time. You will need two large pieces of paper mache and lots of tin/aluminum foil. If you use thinner paper for the mache, it will help to get a better shape. You need to go through the following few steps to make the twisted horns. Firstly get the required materials like foils, paints, glue gun, and masking tape, and start creating.
How To Make Paper Devil Horns
Make your own Paper Devil Horns! This easy craft can be done simply using paper, glue, and molding material. With these horns, you will be able to make your Halloween costume more exciting and more impressive. Tissue may be used in making these devil horns. It is easily accessible at home and is affordable too. Watch this video tutorial that will teach you the whole making process.
How To Make Cheap Realistic Devil Horns
The devil horns are a very popular prop used in cosplay and many other costumes. Try this if you are running low on cash but need DIY devil horns. These devil horns are pretty realistic. If the idea is to scare people with the horns, we recommend making this one. The process of making these devil horns is relatively easy to follow. The above video tutorial will teach you the whole making process.
How To Make Cardboard Horns
Cardboards are great for crafts, and you can do a lot from the simplest one. So you can make some horns of hair using cardboard."You don't need to cut your own. Find old boxes about to be thrown away or ask for them at local stores and glue them, as shown in the video above. The wonderful thing about these horns is that they look great, with a bit of imagination and creativity. You can make them in your dimension and color, so it's all up to you. Watch this video tutorial to learn more!
How To Make Devil Horns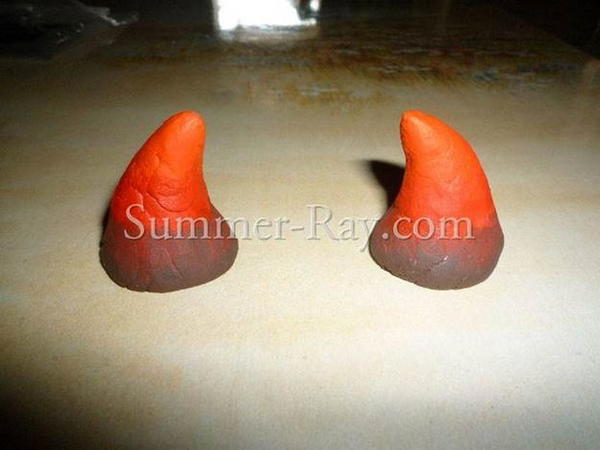 Devil horns are an excellent, fun, and valuable thing in your closet. They can be made with paper clay and have been painted up with acrylic. It is effortless. Mix up some clay, mold it into the shape of horns and make sure they are hard enough before painting. There are two shades of paint to choose from, but both look great on the finished product. Once dry, glue on your clips, and you're done! This guide shows you the complete step-by-step instructions and follow-up steps.
DIY Devil Horns And Costume For Kids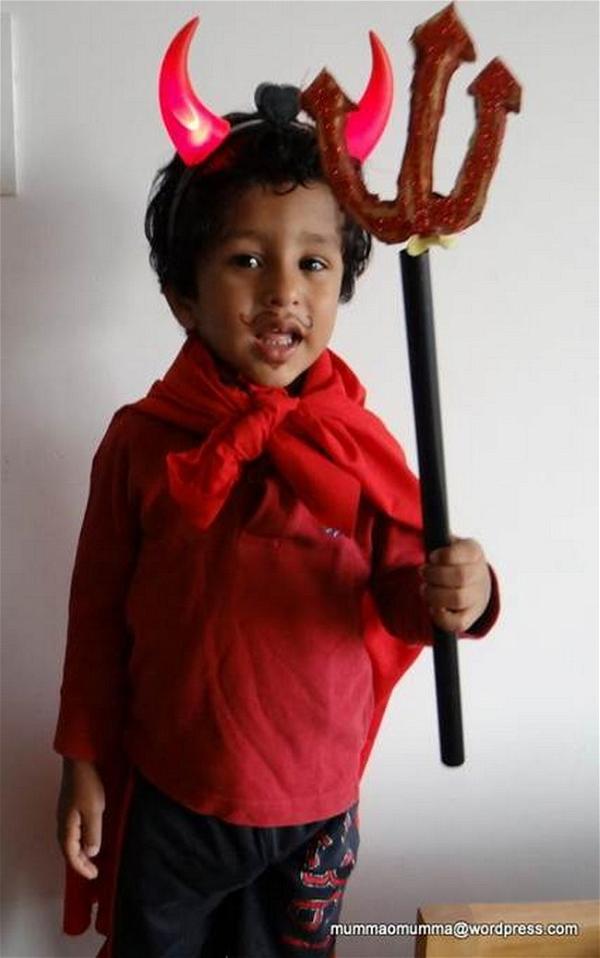 Some Halloween costumes are a bit too complicated. If you want to wear something quick and easy for Halloween, this DIY devil horns and costume for kids is perfect! You can make the costume without having to spend hours on it. The horns look like they can glow in the dark. You can twist the horns to make them nice and pointy for Halloween night or regular-sized for everyday wear; it's all up to you! This guide shows you the complete procedure.