Dumbbells are a great way to build muscle, tone your body and lose weight; They are one of the most versatile pieces of equipment you can use in the gym, but they cost you much more. This article is for you if you don't have access to dumbbells or are looking for cheap access. You can easily make them at home with minimal tools and materials. The best part about these DIY dumbbells is that their materials are cheap and easy to find at almost any store. Here are some simple DIY Dumbbell Projects that will help you make simple but effective dumbbells that you can use to build your body in no time.
DIY Dumbbell Ideas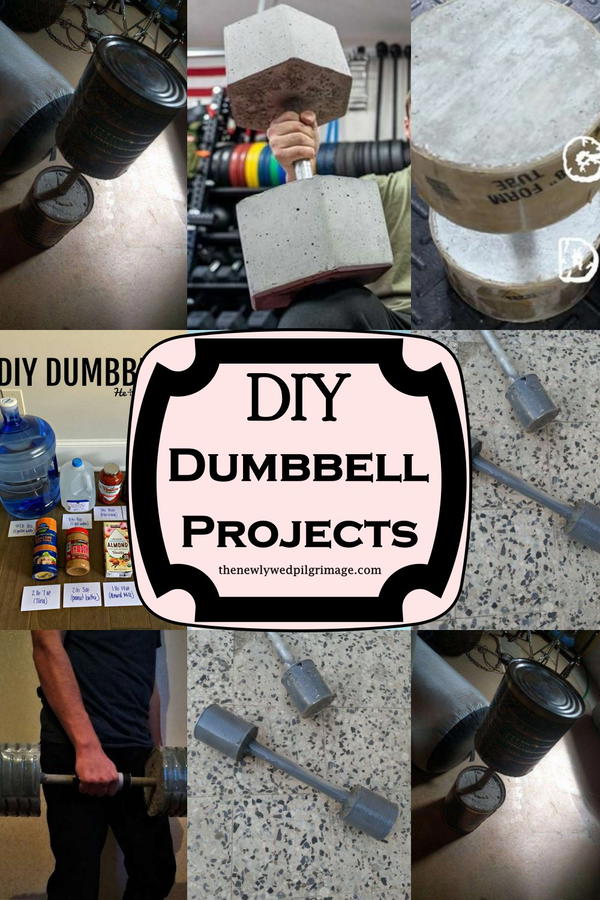 Dumbbells are great for building muscle and burning fat. They can also be used at home or in the gym to improve your strength and endurance. However, they were not cheap. So, if you don't have enough money to buy a pair of dumbbells, you can make them yourself! Below are 15 DIY dumbbell projects that are easy to do and won't cost too much money. They all require materials that you can find almost anywhere: wood pieces, metal chains, etc.
Concrete Dumbbells DIY
This DIY concrete dumbbell is a great beginner project. You don't need special tools or skills to complete this, but they'll make it easier. You can use supplies you find at the hardware store and transfer them to your backyard gym. This project will cost around $10 for the materials, but you'll save tons of money instead of buying a set of dumbbells that you probably won't use very often. Watch this video tutorial that will teach you the whole making process.
You May Also Like: 21 DIY Dumbbell Rack Projects
How To Make Concrete Dumbbells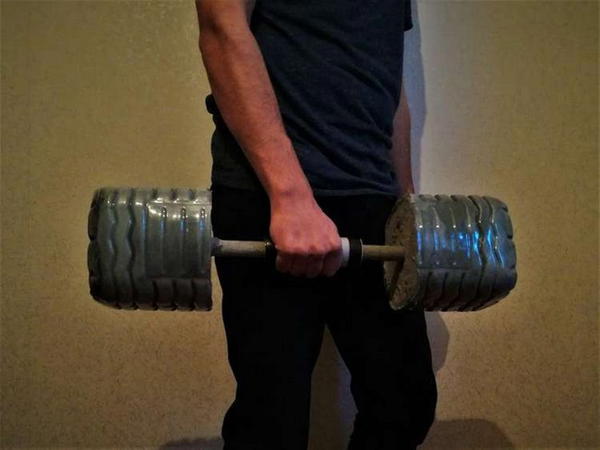 Are you looking for a way to get some intense upper body workout without spending too much money? Try making these homemade dumbbells! A simple 50-pound bag of cement, two 6-liter water containers, and some metal pipe can give you a solid piece to lift that weighs up to 50 pounds. These concrete dumbbells are super effective for strength training, and you can make them yourself at home. This guide shows you the complete step-by-step instructions and follow-up steps.
DIY Cement Dumbbells
This method is just for you if you are looking for the easiest way to make your own dumbbells. Grab coffee cans and many other empty cans, metal pieces, and screws. These DIY Cement Dumbbells will be the perfect tool to help you lift the weight off your shoulders and allow you to focus more on your workout. You can make as many dumbbells with this method and only use empty cans.
How To Make Dumbell
Have you been looking for a simple DIY project to make that easy on your wallet? Try making some dumbbells at home. The process is simple; Anyone can make dumbbells with little to no experience. You need a few spare minutes, a handful of empty cans, a long PVC pipe, and some cement. This video guide will show you how to make dumbbells using easy-to-find materials at home.
Homemade Dumbbell Tutorial
Making a homemade dumbbell is excellent if you don't want to spend hundreds of dollars on dumbbells. This is a straightforward process and doesn't require a lot of time or money. You must make the dumbbell shape using plastic bottles, cement, and water. You can make it more effective by adding padding to the handles to hold them firmly. Watch this video to learn more!
Homemade Dumbbell Tutorial Without Cement
This could be the right option if you're looking for an easy way to make dumbbells. Creating these homemade dumbbells won't take much time, effort, or money. They are ideal for both men and women who are beginners or just starting with weight lifting. Here's a video guide showing you how to do it without using cement. You'll need some bolts, PVC pipe, and sand. To know more about how to make homemade dumbbells without using cement, watch the video above:
DIY Dumbbells
Dumbbells are great tools to use in your fitness routine and fun too! You can get them in many different sizes, but if you don't want to spend the time or money going to the store, making some homemade ones will do just fine. This guide will show you the different techniques for using them, so you can use them properly even if you have never used dumbbells before.
DIY Concrete Dumbbell Guide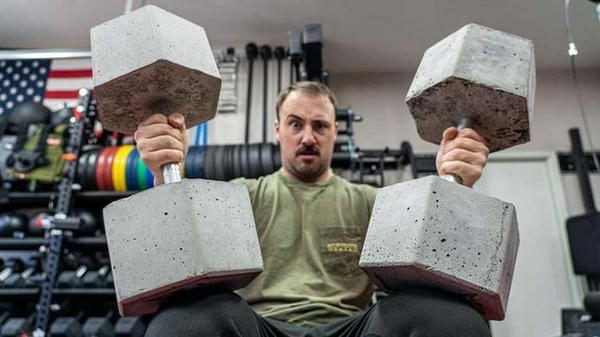 Dumbbells are the most functional and popular piece of equipment in a gym. But they can be expensive, especially if you want to buy a high-quality pair. The best way to get a great dumbbell is to make it yourself with this guide. It will help you create a simple and space-saving dumbbell at a fraction of the cost! This Concrete Dumbbell is simple, takes up very little space, and is cheap. The guide below shows you the complete procedure.
How To Make Dumbbells At Home
Have you ever been at a gym and needed dumbbells but discovered they were all being used? Or maybe you saw someone with a unique-shaped dumbbell and wanted one of your own? Well, if so, here's the hack for you. The procedure is simple and inexpensive; it only takes about 6 hours to make your dumbbells. Watch this video tutorial that will teach you the whole making process. And create super functional dumbbells at home for your daily workout.
How To Make Perfect Concrete Dumbbells
You don't need to go to the gym to get a good workout; you can stay at home and make your own weights using concrete. This is a super easy project that anyone can do. This project can make perfect dumbbells for beginners and professionals alike. The dumbbells created are made of cement, sand, water, and metal sheets. A pipe can also be used using the same method to create more perfect dumbbells. Follow the steps in this video to figure out how to make your dumbbells using concrete.
How To Make A Dumbbell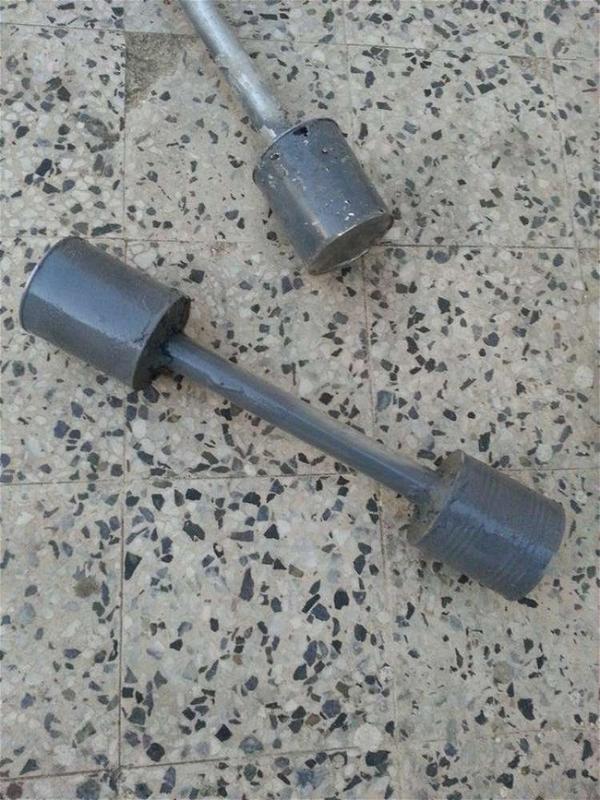 The dumbbell you are working with is made from materials that can be easily found in your house; therefore, anyone can create it; This is fun to make. You need a few materials like some cans, plastic water bottles, and steel pipes. The first step involves:
Mixing cement with the small stones and water.

Pouring it into the cans.

Put a steel pipe in the center to create space for the handle.
You also need spray paint for the final touch-up.
DIY Concrete Dumbbells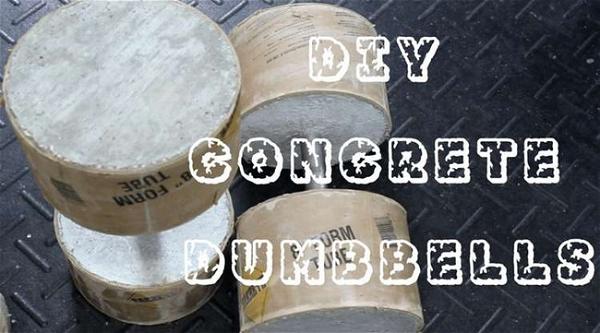 Save money and have fun building your own DIY Concrete Dumbbells at home. When it comes to strength training, dumbbells are a good choice if you can't afford a whole gym or prefer working out at home. Dumbbells are great tools for muscle building and toning; they'll help you lose weight while gaining muscle strength and definition. This guide shows you the complete step-by-step instructions and follow-up steps.
Making Dumbbells At Home
You do not need to go to the store and spend your precious money on expensive dumbells when you can make your own for free at home. Following these easy steps in this video tutorial, you'll easily build a set of dumbbells in your home. All you need are four bowls of sand and four bowls of cement mix – mix this using a trowel. This will help save you a lot of space and money!
DIY Dumbbells
If you love to work out, then building your own dumbbells is a great idea; This is the most straightforward DIY, and it will be easy for you to create a dumbbell by yourself, or you can do it with another person. You can build them from scratch, and this video shows you how! The creator made his own out of plastic bottles filled with cement and water. You can be creative about what materials you use for this DIY project or follow along with precisely what he did in the video.
How To Make Homemade Weights
This is a great DIY for a Homemade Weigh that you can do at home. With this easy tutorial guide, you can make your own Dumbbell from PVC pipes and cement mix. The video is easy to follow and even teaches you how to make another type of homemade dumbbell weight with the same materials but with another steel handle that is removable and comfortable to use.