DIY ear plugs are useful for protecting your ears from loud noises that could cause hearing damage, blocking dirt or other foreign objects from entering your ear canal, sealing the ear canal to prevent water from getting in (useful when swimming), and for a variety of other purposes. Looking for a good night's sleep? These Ear Plugs can be adjusted to provide you with the perfect fit and maximum comfort. Perfect for overnight flights, these silicone earplugs come with their own little case to ensure they are always kept safe - so no matter whether you're a light sleeper or need peace and quiet to sleep, you'll be soundly off to sleep in no time. It is made from foam that provides a soft, comfortable, and secure fit.
DIY Ear Plugs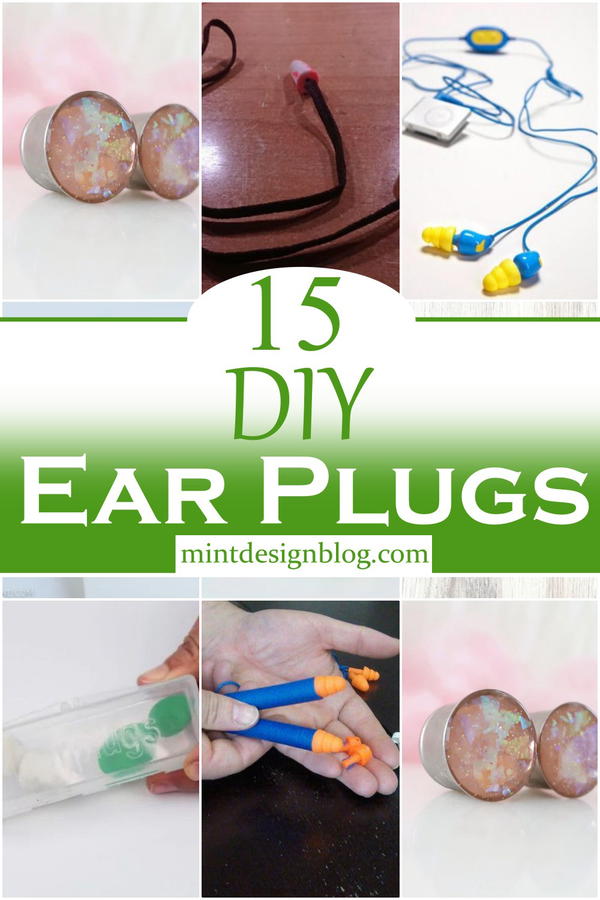 You can make your own earplugs and save money—you can also forget to sleep. Making your own earplugs is cheaper than buying them, and you will see constructive types use them instead of standard foam plugs when they are working with power tools or otherwise need protection from noises that could hurt your hearing. Here are 15 DIY earplugs creating hacks for you. Make a custom-fit earplug for riding, motorcycling, traveling, work, and even sleeping. These earplugs are easy to mold, reusable, and block sound better than foam or silicone plugs.
Protect your ears with these DIY Ear Plugs because these earplugs are made from durable, high-quality materials to suit your unique needs.
Cord Ear Plugs DIY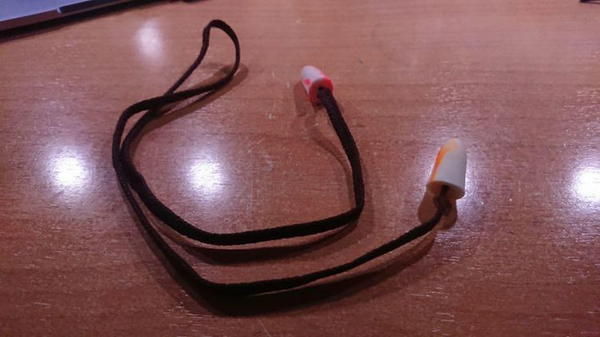 If you have to go out and commute, chances are you will encounter loud noises like the train's engine, people shouting, or playing loud music on their phone. Then you can use earplugs. They are cheap and can be bought anywhere. The downside is that you will be having a hard time hearing your co-commuters or nearby people talking to you or even answering a call since it will block all the noise. To counter this you made earplug with a cord so it looks like a wired earphone. It is straightforward to do and does not require a lot of materials which also means you are saving more money. instructables
Materials:
Sharp thin scissors
Earplugs
Glue for plastics
Shoe Lace
DIY Ear Plugs Using Molds
Hearing loss is a very common problem in the music industry. Deafening sounds for an extended period will damage the ear beyond repair, and right now, there are no cures for hearing loss, just those weird-looking hearing aids. It is safe to say that most musicians take their hearing lightly and only start protecting it when the damage is done. This happens more often than you might think because the effects of loud noises on your hearing are not immediate
There are so many benefits of getting these plugs and saving some money, but the most important thing is that they can be exactly formed to fit your ear canals. This makes them much more comfortable and effective at blocking out sound than premade ones. In this DIY project, you will be know how to make a cheap and very effective pair of earplugs with just molds. These DIY earplugs will give you the benefit of having custom-fit earplugs without paying too much for them.
Materials;
Self-curing foam earplugs
Measuring tape
An accurate scale
A small pot or saucepan
Tools:
Earbuds For DIY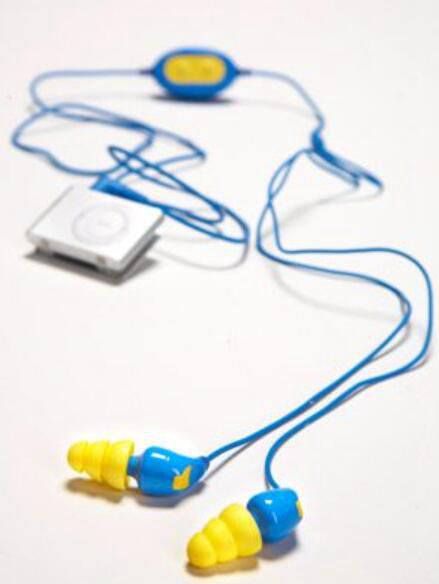 This DIY project is a great way to save money on earbuds and have some fun in the process. The best part about this project is that it allows you to determine the types of sounds you want to allow into your ears. You can make them soundproof, or loud and vibrate with bass, depending on what you need them for.
You can also choose how many earbuds you want to create at once. If you are making these for your entire family or just a few friends, go ahead and make as many as you need at one time. You may even be able to sell them to friends and family members who do not want to take the time to make their own. instructables
Materials:
 Braided leather cord
Earbuds
Jump ring or keychain clip
Scissors
Noise Reduction Ear Plugs DIY
This DIY tutorial shows you how to construct a simple tech-inspired noise reduction earplug that has the ability to diffuse sound coming into your ears.
This noise reduction earplug is very useful and especially helpful during hunting to protect your hearing while using heavy equipment like lawnmowers or chainsaws or shooting firearms. They are also used by people who work in noisy areas, such as construction sites, to protect their ears from the damaging effects of loud noise. Noise reduction earplugs are also used for personal comforts, such as when riding in a loud motorcycle or listening to loud music. This DIY noise reduction earplug can also be used when sleeping through loud noises like snoring or dogs barking.
Materials:
Earplugs
Rope or ribbon
Beads
Tools:
How To Make Ear Plugs At Home
Ear plugs are a common household product that keeps your ear protected from dust, insects and even water. In case you are out of the usual ear plugs, here is a step by step guide on how to make ear plugs using cotton wool and a few other materials.Make earplugs at home to block the noise and get a peaceful working or relaxing environment. The process is quite simple, takes just a few minutes. You don't even need to go out to get the materials because they are all probably in your home. Learn how to make ear plugs here so that you can avoid all that noise and have a calmer life without stress.
Materials:
Waxed thread
Paraffin wax
Scissors
DIY Custom Molded Ear Plugs
Getting custom-molded earplugs is often the way to go if you're looking for an ideal solution, whether you're an avid swimmer or even a musician. But, as with most things, making your own custom set of molded ear plugs can be much cheaper. The best thing about DIY custom-molded earplugs is that they fit your ears perfectly and block out more sound than universal ones. This is especially useful if you're going to use them for swimming, because they don't fall out when you dive in the water, unlike universal ones. Earplugs come in many shapes and sizes. . However, it is possible to make custom earplugs yourself with the right materials and techniques.
Materials:
 chewing gum
silicon pipe
airbags
Tools:
Small Phillips screwdriver
Pin or thumbtack
DIY Homemade Ear Plugs
Noise pollution is a major problem faced today. Everyone needs to sleep, rest and relax after a hard day's work. But for some, it is not as simple as that. As the world becomes busier and more crowded, noise becomes less tolerable every day. For people who work day shifts and sleep during the night and those with irregular working schedules, noise can be quite a bother and can even lead to serious health problems. Earplugs are inexpensive but if you want to save some bucks you can DIY them.
Ear plugs are a great way to block out sound and noise pollution when you need it. They're also helpful for water sports, swimming and for construction protection. But most of the time, ear plugs can get expensive, so here is a simple DIY Homemade Ear Plugs tutorial.
Materials
Tools
14. Blu Tack Ear Plug Hack
We have all experienced a lot of times when we had to swim, but could not do so because of the pain that is caused when water can enter your ear and cause a lot of problems. It can lead to ear infections and inflammation. This can be very painful, especially while doing certain activities. One way to prevent this is by using an ear plug. You can make one using Blue Tack.This DIY video tutorial would show you how to make an ear plug out of Blu tack. The plug would be soft and pliable enough to be inserted into the ear without any trouble.You can also use it for other purposes, like making small and simple shapes out of it.
Materials:
Tools:
How To Make Ear Plugs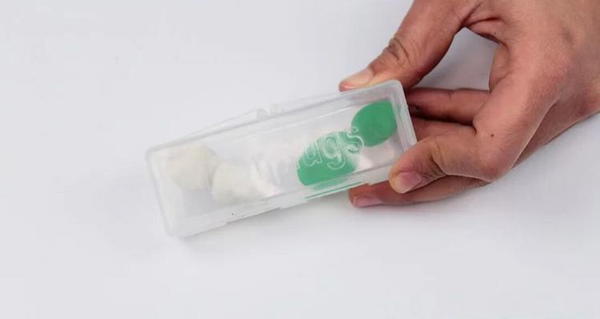 Earplugs can have amazing benefits for you; in addition to helping you get a peaceful night's sleep or helping you study in a noisy room, they can also protect your health by preventing noise-induced hearing loss. If you need some earplugs right away to block out loud noises for an hour or two, then you might consider making some toilet paper earplugs. While it's possible to buy earplugs at the store, making your own can be an option when you need them "right now" or if you're trying to save a bit of money. wikihow
Materials:
 polyvinyl chloride (PVC)
polyurethane (PU)
DIY Plugs For Stretched Ears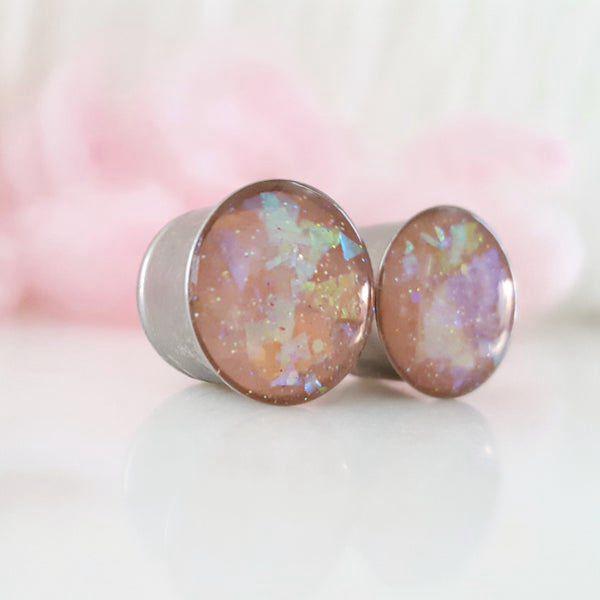 If you've got stretched ears, you know that finding plugs can be difficult. You can't just go to your local mall jewelry store. Because of this, many people take matters into their own hands, making their own plugs from simple household items. There are several ways to do this, but it is relatively simple and you don't need to have any experience. Making your own plugs for stretched ears is a great way to save money. There are several ways to do this. It is relatively simple and you don't need to have any experience. The following methods are the easiest and most popular ways to create your own plugs. instructables
MATERIALS:
 Pair of single flare stainless steel tunnels
Clear Resin
Scotch Tape
Measuring spoon
Disposable container to mix resin
Lighter
Toothpicks
Nerf Dart Ear Plugs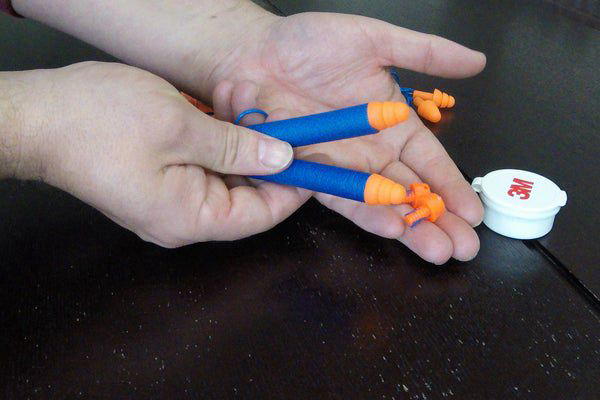 If you're a fan of nerf gun wars and also into DIY projects, then this project is perfect for you! The idea of making earplugs from Nerf darts is actually quite nice and useful because they are quite cheap and easy to find, especially when kids have so many toys all over the place. They have a lot of work to do when they get home from school and they usually leave their toys lying around in different rooms, so there is always a chance of finding an old nerf dart lying somewhere on the floor that you can use for this project.
Materials:
Ear plugs
Nerf Darts
Hot Glue Gun
Homemade Ear Plugs
Make quality earplugs to help you cope with all the noise while you sleep as innocently as a baby, in your home too, Sometimes you can't imagine that you are the only person who is affected by noise at night. You can imagine how frustrating this will be if you want to sleep. You will lose a lot of sleep and feel tired during the day. This project needs to find a way to cut out all the noise around you so that you can have a great night's rest without any disturbance. The solution is simple – Ear Plugs. But where do you get them? Is there another way to make them? This tutorial will show you how to make homemade earplugs so that it can be easier for you to deal with noise while sleeping at night.
Materials
 Cotton balls
Vaseline and/or petroleum jelly
Beeswax (optionally)
Tools
One or two popsicle sticks
Clean tweezers
DIY Ear Plugs
Making your own earplugs seems like a daunting task, but it's actually much easier than you'd expect. With the help of this short video tutorial, you'll be able to create highly effective and incredible earplugs from start to finish. Create highly effective and incredible earplugs with the fantastic DIY video tutorial guide from start to finish. This project involves you using some foil, soft airbags, and some absorbent coupled with some other affordable, safe materials. You can even customize the earplugs easily by using various color combinations and patterns that suit your needs and tastes.
Materials and Tools:
A pair of scissors
A ruler or tape measure
A piece of paper
Pencil or pen
Plastic wrap (optional)
Cotton balls (optional)
Earplugs (optional)
How To Make Ear Plugs
Making earplugs is a very interesting DIY project, mainly because it's so easy to do and it can be so useful too. Earplugs, or earplugs, is a device that is inserted into the ear canal to protect the user's ears from loud noises or the intrusion of water, foreign bodies, dust, or excessive wind. Earplugs are available in many shapes, sizes, and types, but they often come in disposable or custom-molded types. The earplugs are made from an old earphone, which you've probably got lying around somewhere at home. They're super-easy to make, only taking about one minute per earplug.
Materials:
Earphone
Permanent marker
Piece of thick cardboard
Tools;
How To Make Ear Plugs
Sleep is like the unicorn of parenting - it's elusive, magical and most likely doesn't exist. And for those who are lucky enough to get some shut-eye, there's always that one pesky thing that wakes you up: While there are many solutions that help block out sound (earplugs and white noise machines), they aren't foolproof or convenient. Sure, you can buy earplugs at a drugstore, but they can be uncomfortable and don't always fit right. There is an easy solution to all your noise problems: custom ear plugs! Once you learn how to make your own ear plugs, you'll never buy another pair from the store again.
Materials:
¼ inch earphone plug with insulation removed from the tip.
2 small rubber bands.
Surgical tape or adhesive tape.
Tools:
• Needle nose pliers.
• Scissors.
Conclusion:
Earplugs can be a lifesaver for musicians, concertgoers, and anyone who lives or works in a noisy environment. But commercial earplugs don't always fit well and offer limited options for blocking sounds. So why not make your own? This is why it's so important to use ear plugs during a concert or when you're playing music. It's a good idea to keep some handy. They come in many different sizes and materials — but you can also make your own DIY ear plugs at home with supplies from any drug store or grocery store.