Lighters are one of the most valuable items you can have in your pocket. They allow you to start fires quickly and easily, even in wet conditions. You can use them to light candles, stoves, and fuel-burning lanterns. And they're an essential item for anyone who spends a lot of time outdoors in winter. Lighters are usually sold at stores in several different styles: pocket lighters and keychain lighters, which are small and lightweight; butane lighters, which are refillable and come in various sizes; matchbooks, which are inexpensive and disposable; and flint wheel lighters, which use a wheel to strike sparks against a piece of flint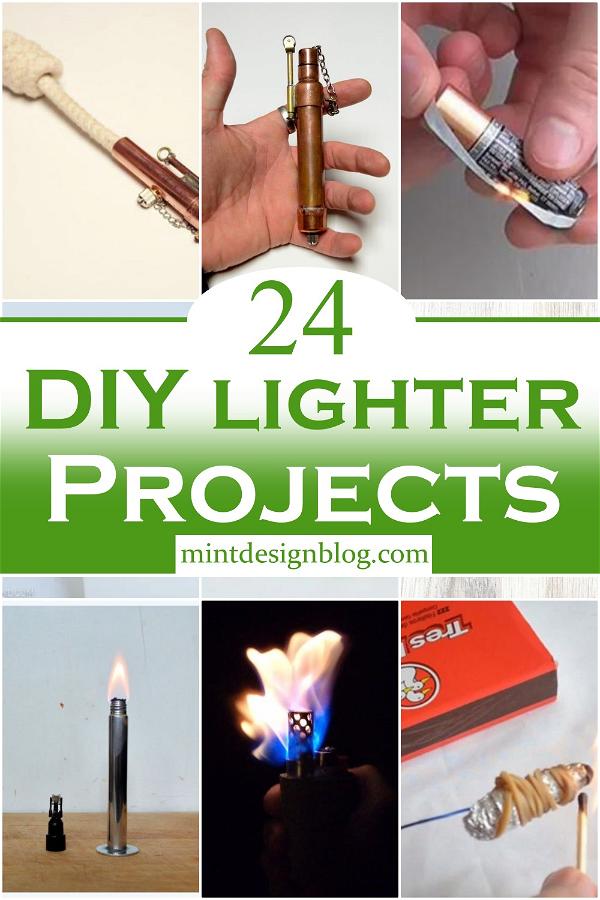 You probably use a lighter at least once every day. You're probably using one even more often than that if you smoke. But you're not limited to just lighting cigarettes and candles with a lighter — there are lots of other valuable things you can do with them. Whether you're facing an emergency or just looking for an interesting new way to use your lighter, here are 24 DIY projects to help you get started.
These 24 DIY lighter projects are an easy way to say thank you to a friend, tell someone you love that you care, or just create a quick, impressive piece.
How To Make A Lighter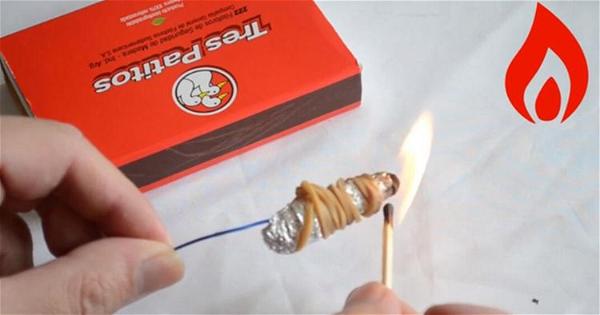 When thinking about using it for the first time, you might be amazed at how easy it is to build a lighter. In fact, with some basic supplies, you can use this very guide to make your very own lighter. It is really simple to do. Just follow these directions. This section will discuss tin foil, batteries, rubber bands, and a cotton ball method of creating a lighter. This will save you money in the long run since you will not have to buy lighters. You can make a lighter that uses a battery, tin foil, rubber band, and cotton balls for fuel.. wikihow
Homemade Lighter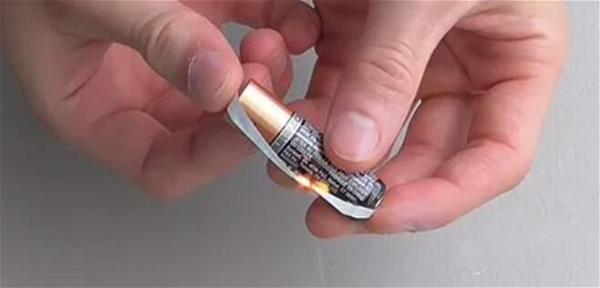 One of the most important things you might need to survive if stranded in the wilderness is lighter when you're out of modern technology! Here is a simple, practical way to make a lighter for yourself at any time. All you need is a battery and a thin layer of foil. This is a really simple way to make a lighter using relatively common materials that you probably already have access to. The lighters made in this instructable will work perfectly well. You can make this lighter at any time.
3 Ways To Make A Lighter At Home
In this video, an instructor explains three ways to create a lighter at home for cheap. The first method uses a battery, syringe, wires, a cutter, and black masking tape. Note that all these materials can be found easily in your local stores. The syringe houses the lighter once completed. The second method shows the building of the wooden box version, and the third method shows how to use aluminum foil and hot glue to build your lighter.
$5 Lighter DIY
DIY your own lighter with the $5 lighter guide, and save your money. This lighter design is modernized, and the body is made of wood. It is a pretty cool way to make a simple modern lighter out of wood and brass, as well as some $5  worth of material. The design is simple but effective and the materials are easy to acquire and manipulate. Every step is simple, just follow the tutorial step by step, and you put the complete lighter together in a short time! Best gift for your family or friends.
DIY Steampunk Lighter
A DIY steampunk lighter - an outstanding steampunk gadget, a toy for a connoisseur, this is an easy-to-assemble practice project that's a little bit fun and whimsical. Disassemble an old lighter, what you need are just some parts from it. You'll be amazed by how cool this lighter looks. It will look great on your table or shelf, especially if you have other steampunk gadgets around you. These will look cool in your pocket and may even spark up friendships. Watch this video tutorial for guidance.
How To Make A Trench Lighter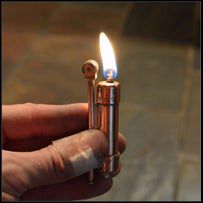 A trench lighter is a simple device that heats up a piece of metal, which then can be used to light a cigar. It's easy to make one by using an ordinary BIC lighter and three easily-found materials — copper tubing, brass tubing, and some spare change. As the flames heat up the metal, they also heat up the coins. The coin serves as a reservoir for heat and slowly lets it out as you need it. The materials involved are items you can easily find at your local hardware store. instructables
DIY Uber Lighter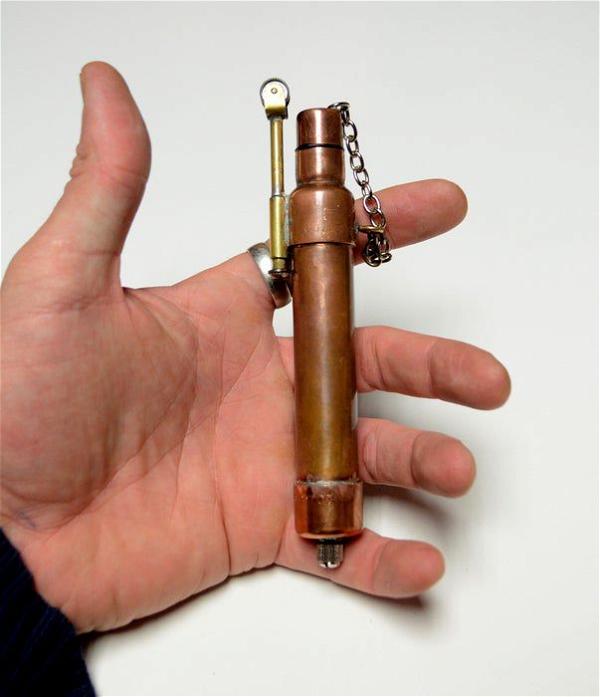 DIY Uber Lighter is so easy to make that it can be done anywhere. You just need some spare parts from the rope, an old lighter, and a copper pipe. The main idea is to replace the flint wheel with a lighter with a cogwheel that will turn when you pull the rope, you can make an intimidating torch. The spare wheel is an integral part of this lighter, where the power resides. It is intimidating, refulgent, and holds so much more power than it seems essential.
AA Battery Lighter DIY
This DIY is so easy that you can make a light lighter from your AA batteries and microwire. You just need to provide it with some electricity, in the form of a microwire that you've twisted in the middle, and let it heat up for about 30 seconds. The construction of this project is very simple and it is also inexpensive. The materials used for this project are easy to find in any hardware store or home improvement center. Watch the video tutorials for detailed instructions.
Trench Lighter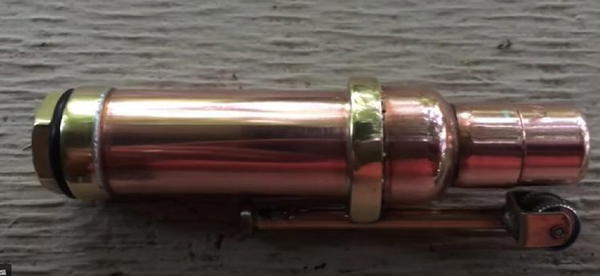 Trench Lighter is an old, abandoned lighter that many people can't put an end to, but with a great deal of hard work, you can create a masterpiece. With the help of sandpaper, glue, solder flux, and brass strip, you can make this lighter look like a piece of art. You will also need some tools like an angle grinder and cutting machine so that you can open up the lighter and remove its mechanism. It is the most highly engineered Zippo tumbler lighter ever made.
Paleo Lighter DIY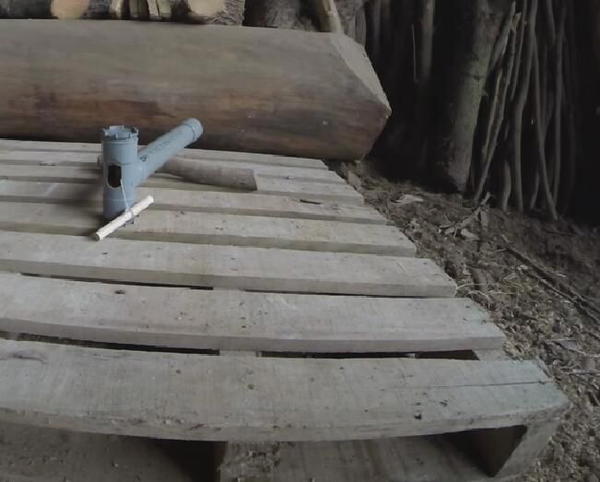 Paleo Lighter DIY is a wood-burner made from wood and a PVC pipe. It works based on the principle of heat friction that results when a wooden rod spins on a wooden base to create thermal energy. This can be used for cooking. One of the easiest ways of making fire is by the use of friction. This is probably one of the oldest and simplest methods of making fire out there. The modern-day lighter is a direct result of this method. Let you take the steps of creating your own lighter right at home.
Storm Lighter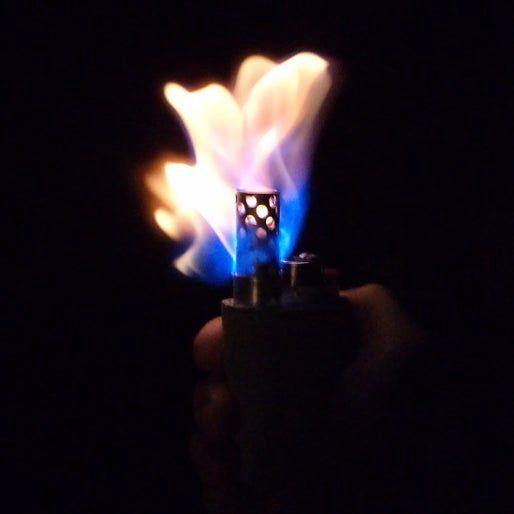 DIY Storm Lighter is a good choice for those who want to save money buying Storm Lighters in the store. The lighter looks very much like a Storm Lighter with the same design and patterns. You can give it to your loved one, or use it as your own lighter when you go camping. One thing you should consider is that you need to install a small coil on it before using it as an electric lighter. The great storm lighter is the need of the hour. The required ingredients for making a great storm lighter are simple and affordable. So, without spending much money on this lighter, use your creativity to make a great storm lighter at your home.
DIY Rope Lighter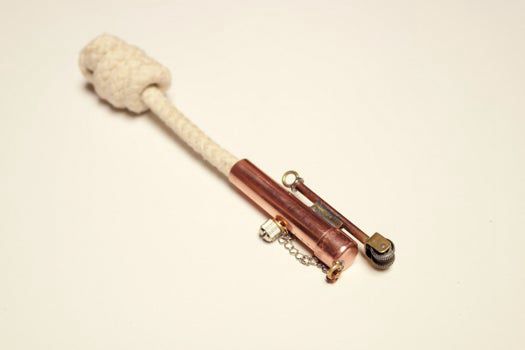 DIY Rope Lighter is a great project for all the guys out there that are looking for that perfect fire starter for those camping trips. This piece of equipment will create a great conversation and envy of your friends who didn't make their own lighter. The process of making this lighter consists of you breaking a regular disposable lighter open, replacing the igniter with copper pipe, attaching wired copper to the old lighters flint wheel, and then using some type of rope or twine to wrap around it and shrink wrap it.
 USB Electric Lighter DIY
Are you always getting your hands burned when you try to light up a cigarette? No more worries! There is an easier way to do it and still enjoy the process. By making this USB electric lighter, you can also be sure that you're only inhaling natural smoke from your cigarette because there are no added chemicals or harmful substances involved for it. Plus, you should know that the USB electric lighter is built in such a way that it does not present any fire hazards at all.
Simple Homemade Lighter
Do you have an old clipper lighter lying around at home? If yes, then you are in luck. You can use it to make a simple homemade lighter. All that you need is to remove the spark wheel, flint, and some simple tools like the scissor, marker, and hook. Then, weld a Scrader valve onto each end of the tube wire and place the tube wires into both ends of the chimney. Keep the lighter with you throughout your outdoor activities. You will not find this light a burden – you can even carry it in your pocket!
DIY Cigarette Lighter
A cigarette lighter is a very common and important tool; you never know when you may need to light your cigarette, a charcoal grill, or other. This DIY cigarette lighter is made with an old/worn-out lighter and is meant to substitute in case your primary lighter stops working. To make your own lighter, you will need an old disposable lighter that is not working and some liquid fuel such as hand sanitizer. This is a simple DIY project that lets you utilize the casing of your old lighter and create a new mechanism that can be used for years to come.
How To Make Oil Lighter
This oil lighter is made from brass and other common materials. If you want to make one, first cut a piece of flat brass. Use pliers to bend the brass into a tube shape, then make two holes on both ends of the tube. Now, turn the tube into an oval shape with pliers, this will be the body of the lighter. Now cut another piece of brass and drill a hole in one end. You can use it as an eyelet to fasten the fuel tank later on. Then drill two small holes apart from each other on the body and pass a cord through them you will use it for hanging this lighter.
Homemade Lighter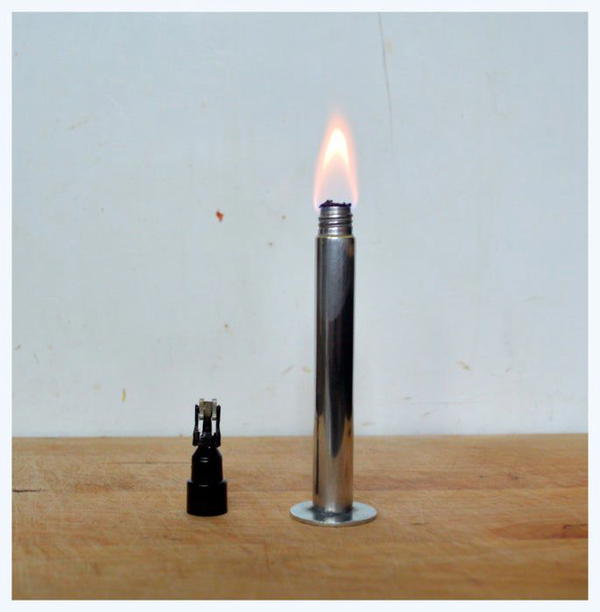 Are you tired of purchasing lighters that eventually wear out? Search no further and get Homemade Lighter. This simple guide will provide you with all the details on how to make a homemade lighter with the most useful information. With the materials available, it is easy to build this project and can be done very quickly. This homemade lighter has a metal gas pipe. The metal tube is used for burning fluid-like fuel. This metal tube is located inside the lighter case. Those who smoke will find Homemade Lighter extremely useful and efficient!
DIY Super Lighter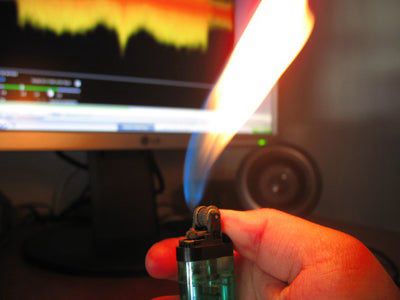 Here's how to supersize the flame on your lighter: turn it into a super fighter! First, remove the metal casing around the lighting area. Next, take a small screwdriver and carefully pry up the plastic piece over where you adjust your flame. You'll need to pry up on both sides very gently, as they are held in place by a tight clip. Once they are out of place, simply hold your thumb over the hole while you light it, and you'll see that it is easier to control the flame!
DIY Dragon Lighter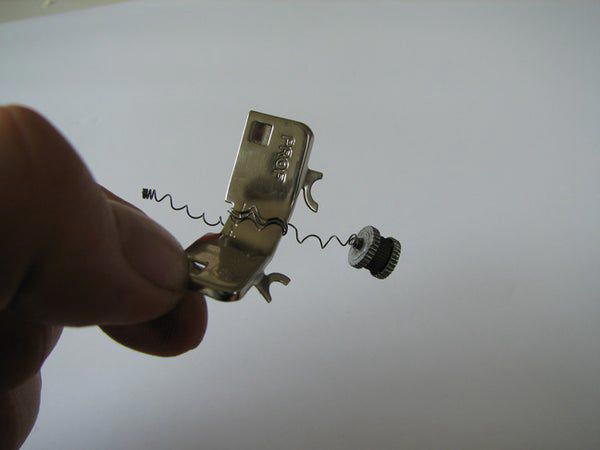 Evil dragons are coming! Protect your home from their attacks with the DIY Dragon Lighter. Disassemble a simple lighter and rebuild the lighter's lightning part, then attach it to a plastic bottle for the head and fins. You can make this DIY dragon lighter yourself. All you need is to disassemble the lighter and reconstruct the lightning part. Once you have reconstructed it, you can complete this dragon lighter with some head, wings, and tail to it. Now you can cast fire with your very own DIY Dragon Lighter! Let's play with fire.
How To Make A Jet Lighter At Home
There is a homemade jet lighter that is easy to make at home. It is based on using two ordinary lighters. This jet lighter at home is based on the principle of the formation of gears, which consists of a light round rod inserted into another lighter black circular casing with friction between them. The lighter will be run by hand in rotation, producing the heat. The working video above explains how to make this simple jet lighter. This video also shows its working principle and its characteristics and advantages.
DIY Keychain Lighter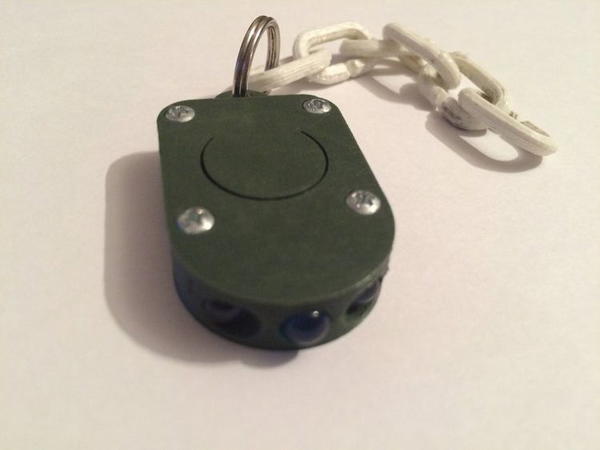 This keychain uses a battery-powered piezo igniter to light up a piece of birthday cake! This is a great keychain lighter that is useful as well as decorative. Now we are ready to build this DIY lighter, do not fade in the gas and lose your value. If you want to make it, please follow the instructions. These include screwing together 3v lithium battery parts and printing parts, soldering the wiring, and assembling. This is a great light with a key chain that you can use to light your cigarette or cigar. You can make it on your 3D printer and be the cool guy in your circle.
How To Make A Prison Lighter
To start, you would take any piece of aluminum foil and make a small fold with it. Next, you would take this and create an enclosure around the top of the battery while leaving the bottom exposed. Make sure that it is not too loose, or else it would fall off, but also not too tight, or else the heat from creating a fire will not be able to escape. Once you have made your prison lighter, there are many different things you could do with it!
How To Make Solar Spark Lighter
Are you tired of using hard-to-find materials when lighting a fire? Tired of having to search for these rare materials and even more tired of using batteries, which will be spilled in the course of climbing a tree? To resolve these issues, we provide a video that shows how to make an alternative spirit lighter using solar. By following this guide, you will cover all your bases and get a lighter that is easy and inexpensive to make.
How To Make Electric Lighter
The lighter will be powered by a 9V battery which is a bit more expensive and contains more energy but can be used over a longer period of time. It will come out with a connector to charge the battery when it is empty so you don't have to purchase more batteries. This comes out with four pushbuttons which are used to spark, charge and cut the fuel. The nichrome wire has been cut into equal lengths for the different parts of the cigarette lighter. The candy stick is used as a switch due to the resistance it provides when it is inserted in between two terminals from the battery connector.