Lip gloss is loved by almost all women around the world. This is because it helps to make your lips look plump, attractive, and shiny. Lip glosses are available in a wide variety of colors and fragrances that you can choose from. However, most of the lip glosses available on the market today are made with some chemicals, preservatives, and other toxic ingredients that might harm your lips. That is why you should learn how to make your own lip gloss at home without harmful chemicals that might be harmful to your skin. Make a lip gloss of your favorite flavor! With no need for fancy tools or ingredients, check out these 20 DIY Lip Gloss Ideas. You'll never have to pay crazy retail prices for something so simple again!
How To Make Lip Gloss With Household Items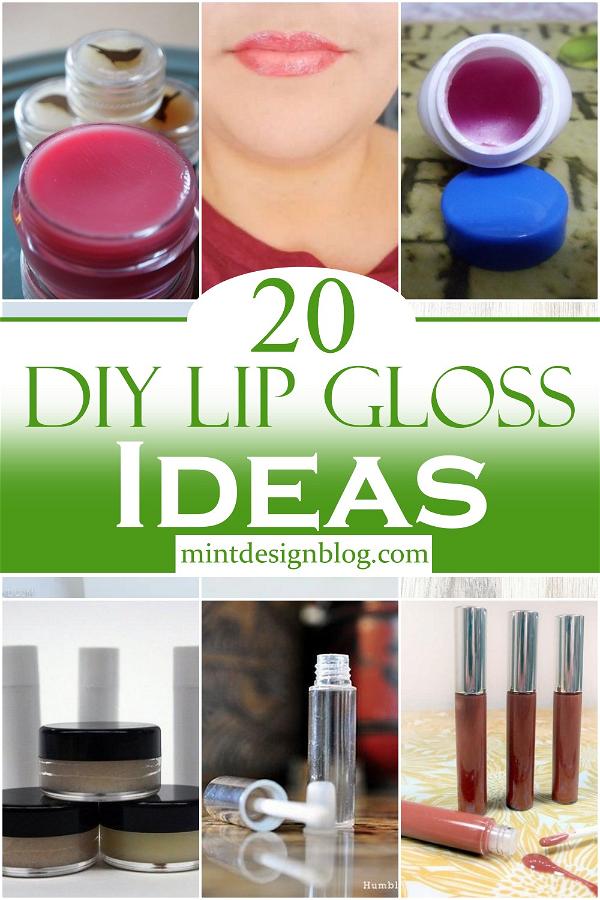 Whether you are looking for simple ways to make your lips look fuller, or are just interested in a new DIY craft project, lip gloss is a great choice. Lip gloss is easy to make and can be customized to suit your own unique style. We hope you've enjoyed our DIY lip gloss Ideas and that this article has inspired you to get creative. All the products listed here are natural and won't harm or react to your lips in any way. However, you should look out for the ingredients used in the making process. DON'T use products that have ingredients that you are allergic to.
Here are 20 great ideas to create your own lip gloss at home with products that you can find in the drug store or in your kitchen.
Effects Of DIY Lip Gloss
The effects of DIY lip gloss are something you have to see to believe. This is a great way to save money, time, and effort when creating your perfect lip look. If you are worried about what chemicals are in your cosmetics, you can easily make them yourself.
DIY lip gloss is often a great idea for anyone looking to get creative with their beauty routine.
Sometimes, though, what you think is a good idea can actually have negative effects on lipstick or gloss when you make it yourself.
No matter how you plan to make your own lip gloss, it's important to know the facts about DIY lip gloss. This can help you avoid getting a nasty surprise when you try on your favorite new shade.
What Is DIY Lip Gloss?
DIY lip gloss is a great alternative to expensive commercial products. It is easy to make, and all the ingredients can be found in your kitchen. A homemade lip gloss recipe is a simple process that only requires a few minutes of preparation time and minimal effort. You can find all the materials at your local drugstore or grocery store without having to go out of your way for it.
Keep in mind that making your own lip gloss can have some downsides:
If not made correctly, it can degrade or go bad quickly
You will need to keep track of measurements, ingredients, and mixing times carefully so that you get the right consistency
It may take several attempts to get it right if this is your first time making homemade cosmetics like this
It's easy to make your own lip gloss, but there are some things to keep in mind:
First, be sure to test any product you put on your body before using it. For instance, if you're using lavender oil, test it on a small patch of skin before applying it all over. This will help ensure you won't have any allergic reactions and may help you avoid skin irritation.
Second, homemade lip gloss may not last as long as store-bought products. While this may not be an issue for some people, if you're looking for something to last all day, homemade lip gloss may not be the best choice. If that's the case, buying a store-bought product might be a better option.
Lastly—and we don't want to sound like your mom here—but if you're making your own lip gloss at home, make sure it's a clean environment! After all, who knows what you could get sick from otherwise!
How To Make Lip Gloss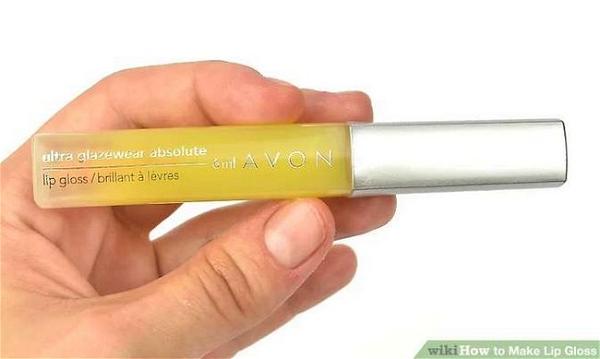 You want to know how to make lip gloss, so here's how to make lip gloss! This DIY lip gloss recipe is very easy and uses vaseline, coconut oil, and beeswax. Just follow the instructions and you can make a customized matching color of lip gloss for yourself with some left over for sharing with friends, too. Making your own lip gloss is much cheaper than buying all of the top brand-name items at the store. Plus, you can make your own unique shades to fit your personal style. By using this method and following it exactly, you won't be disappointed in the results. Your lips will be moisturized and taste great because you can flavor your lip gloss yourself. The ingredients are cheap and easy to find.
DIY Lip Gloss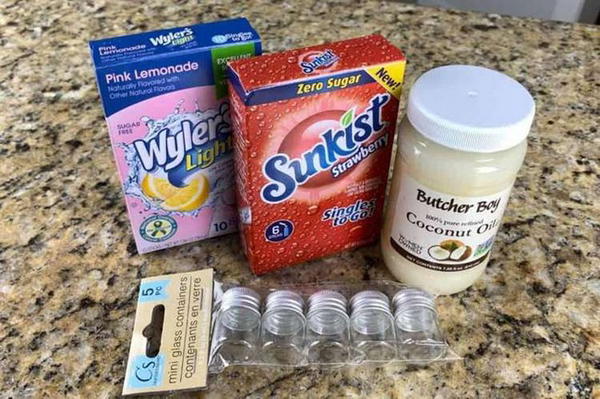 Dip a toothpick in the mix and apply. That's it! It's that easy to make DIY lip gloss, then you can choose your flavor and colors. The price you pay for lipsticks makes it a very expensive undertaking to have a nice lip color in addition to a great aroma. You can make your own DIY Lip Gloss using things you probably have at home. This recipe is great for using up all those little bits of makeup that need to be tossed or containers that have a different use than being neglected in your makeup bag.
DIY Honey Lip Gloss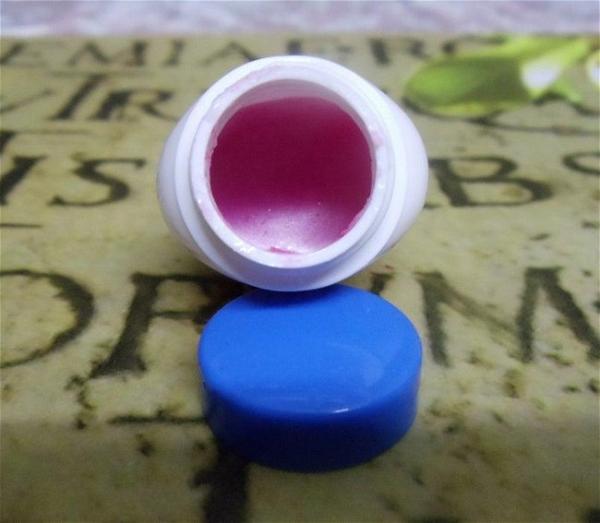 This DIY honey lip gloss instantly beautifies one's lips. The lustrous and glossy glamour it gives can surely boost their confidence. Lip gloss made from honey is a great way to give a natural look to your lips. Honey moisturizes and smoothens the rough edges of chapped lips. Give a nice shiny glint on top of your lips with this recipe. This lip gloss is inexpensive and easy to make, and you only need a handful of ingredients. Mix honey with a few other simple ingredients, and you're done!
DIY Light Pink Butterfly Lip Gloss
It is time for beauty. You will not just be making lotion in this craft, you will actually be creating lip gloss that you can wear for fun or for a special occasion. It will only take a few minutes to know how to make this project and create something that you can smile about. This pink DIY Light Pink Butterfly Lip Gloss is an original recipe. This tutorial will show you how to make a homemade lip gloss with ingredients that you probably already have. It's quick, easy, affordable, and fun to do!
DIY Nude Lip Gloss
You're in luck if you're looking for a nude-colored lip gloss. Making your own lip gloss is such a fun experience. This DIY basics tutorial will guide you through making your own nude-colored lip gloss, step by step. It's quite simple, and you'll only need some ingredients from the kitchen, plus some tools from your cosmetics kit. You can make them in different shades, apply them to people, or even just make them give away as gifts. The neat thing about making your own is that you're also saving money along with getting to try out new shades.
DIY Natural Tinted Lip Gloss
So you want to know how to make your own lip gloss? It's not as hard as you might think and can be lots of fun. Put your lips together for a DIY that nourishes and moisturizes! This homemade lip gloss will give your lips a healthy glow without going overboard. Making your own tinted lip gloss is a great way to save money, get better health results, and use safer ingredients on the lips. This recipe is based around a mixture of castor oil and beeswax, with a little help from almond oil and vitamin E to give it that extra health boost.
DIY All Natural Lip Gloss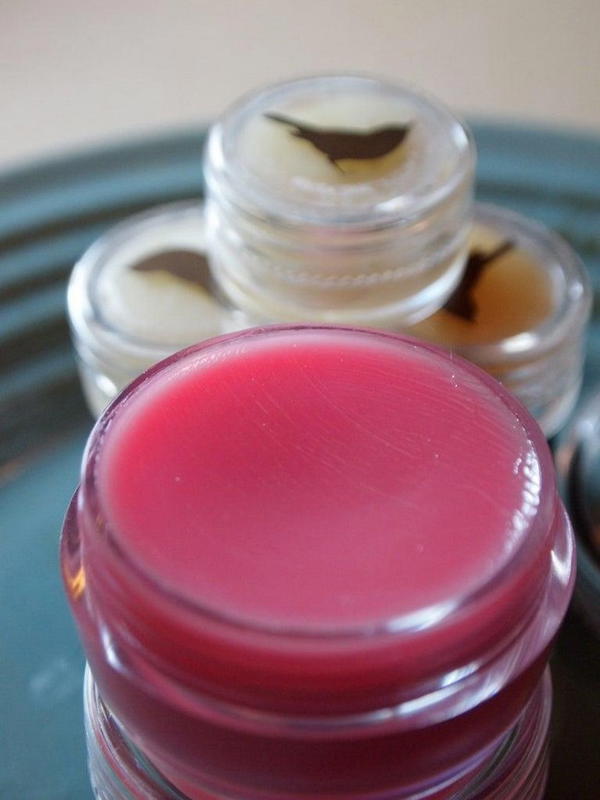 Why not make some lip gloss at home? This is a great gift to yourself, your friends, and your family. It's so easy to create and so much fun to customize. These DIY all-natural lip glosses are super easy to recreate and can be made in any color you like once you have the right ingredients. The containers needed are small and affordable, so you don't need to spend much money on more expensive containers. These are not only beautiful but also effective at softening lips as well as protecting them from the sun and UV rays.
DIY Glitter Lip Gloss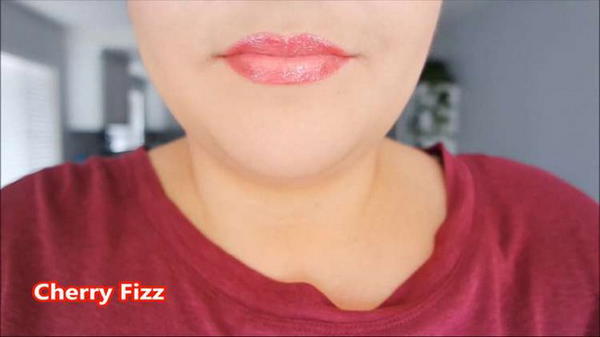 This DIY Glitter Lip Gloss can be a wonderful gift idea for teens or tweens. Yes, your kids would love to learn the art of making their glitter lip gloss at home. Prepare the petroleum jelly, coconut oil, and glitter together. Blend it well. Some of the bigger chunks of glitter might stay in the oil, but that is okay. Once you are done blending, take the lipstick and stir that lightly into the mixture. You can keep stirring until you get a shine you like or your lip gloss turns into a nice light pink color (that's normal). Add more to your lip gloss if you want a shimmer and glitter look!
DIY Natural Lip Gloss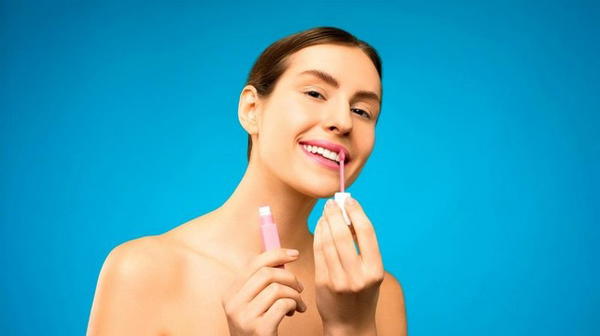 Making lip gloss is a great way of getting creative and making your own version you'll love. It's fun to experiment with different ingredients, colors, and scents. This recipe contains Castor oil - It is rich in fatty acids, proteins, and alpha-hydroxy acids. Calendula oil – Non-greasy, non-toxic, light texture. Beeswax – A natural wax from bees. Vitamin E – Supports healthy skin replenishment and regeneration of cells protects cells from free radical damage and helps maintain the moisture level in hair, leaving the hair shiny. Mica – This mineral absorbs oil on your skin so it also works great in lipsticks. Shea butter – Great as an emollient for moisturizing and softening skin.
DIY Lip Gloss With Vaseline
Are you looking for a cheap and quick lip gloss recipe? Well, here's something everybody should know. It is not as expensive or complicated as it may appear outside. Everyone loves shiny lips, and this gel will help
passionate luscious kissers
, but no one wants to use an expensive brand to achieve this effect. This simple DIY recipe will give you great moisture and shine in minutes. The result is amazing: No stickiness and dryness erased by a healthy shine and moisture for hours.
DIY Natural Homemade Lip Gloss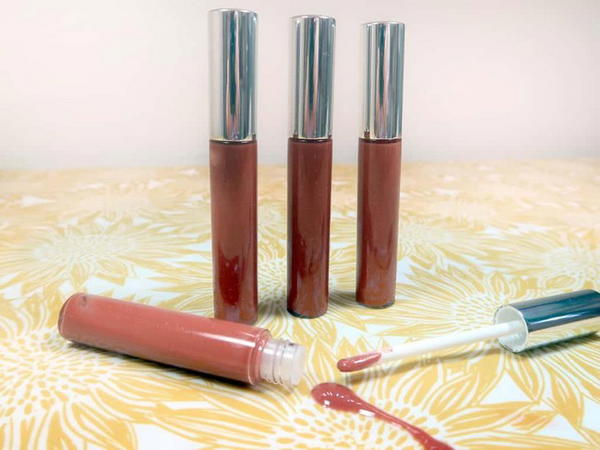 Check out this DIY Natural Homemade Lip Gloss and learn how to make your own lip gloss! There are tons of different types of lip glosses available at the store, but making your own homemade lip gloss will save you money and keep the ingredients natural. This recipe is pretty easy to make and all the ingredients are easy to get. It gives you a nice simple DIY Lip Gloss that makes a great homemade gift. The creator of this tutorial was nice enough to give you the ability to print up this full recipe so that you can follow it step by step at home.
DIY Lip Gloss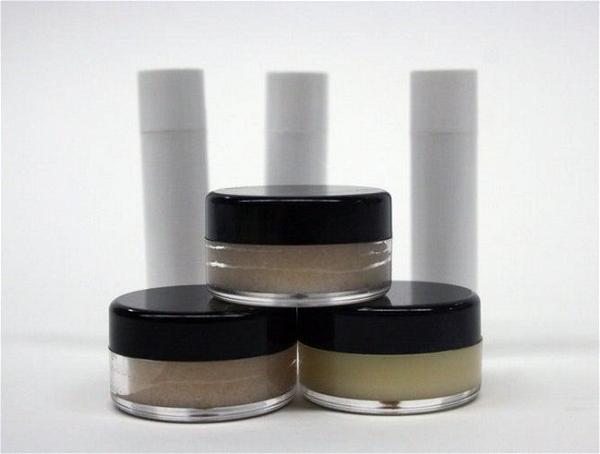 DIY Lip Gloss makes a fun gift, and a nice way to use up odds and ends leftover from other DIYs and crafts. Lip gloss is a fun, easy project that can be done with all your favorite supplies in a few minutes. To get started, pick out a base oil and grated or pearled wax, and then you can customize everything else to create a perfect shade of gloss based on what you already have in your home. This recipe is a great place to start, but feel free to tinker with the amounts and types of ingredients until you find your perfect match.
4. DIY Clear Lip Gloss With Vaseline
You will learn how to make this DIY clear lip gloss with Vaseline. It is rather easy and interesting because you get to make your own creamy lip gloss for your loved ones. The combination of ingredients used here is natural and safe including virgin coconut oil, aloe vera gel, olive oil, and a few drops of your favorite essential oil. You can choose from flavors such as peppermint, rosemary, lemon balm, etc. This DIY lip gloss is good for the skin and is ingredient friendly. It is also inexpensive making it great for those living on a tight budget. Also, did you know that this clear lip gloss can be used as a hand moisturizer, the ultimate beauty product!
How To Make Lip Gloss
Lip gloss is so easy to make, and all you need are some basic ingredients and tools that you probably already have in your home. Here is a video tutorial for lip glosses that can be made at home. These cute little tubes of lip gloss are perfect for girls who like to change their looks often. The video gives you the recipes for making four types of lip gloss, which we hope you'll enjoy. These lip glosses are so simple you can make them yourself, and friends just may beg you for your recipes.
DIY Homemade Lip Gloss
You may have thought that making lip gloss would be complicated, but really it's simple. It takes only two basic ingredients and is a fun project for both children and adults. You can have the option to make your own DIY Lip Gloss recipe. Using just two ingredients and one of them being petroleum jelly, which is easily available at a supermarket you can put together these lip glosses in no time. No doubt they will leave a lasting impression on whoever sees you apply it!!!!! You can even say that you are helping the environment by making your own plastic-tube-free lip gloss.
DIY Lip Gloss With 3 Ingredients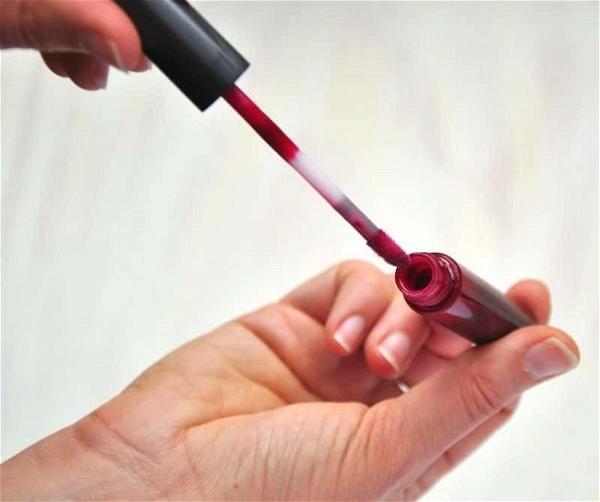 Want to get a natural shine and prevent chemicals on your lip? This DIY homemade lip gloss made with three simple ingredients can help you achieve that! With only three ingredients, it is quick and easy to make. Lip gloss is popular among women, but on the other hand, it also contains chemicals that can be harmful to your skin and health. With this recipe, you will have a simple homemade lip gloss with just only three ingredients; castor oil, vegetable glycerin, and red colorant carmine which are safe and healthy.
How To Make Cotton Candy Lip Gloss
Cotton candy lip gloss is an interesting recipe for those women who loves sweet flavors and loves to add some variations to the products that use for our lips. Here you will find all the ingredients and instructions for this recipe which is not difficult at all and takes just a little bit of your time to complete. No need to buy any expensive ingredients and pay a few extra bucks for this recipe. Anyway, you are going to love this cotton candy lip gloss as much as I do.
DIY Nude Lip Gloss
A nude lip gloss is a beauty staple that is guaranteed in any girls' makeup kit! Just like every other accessory you own, you should be able to customize it so you can easily create your own special nude lip gloss. You can create your own lip gloss at home following this guide. With this DIY nude lip gloss, you will be able to have a dashing look and feel confident that you are not wearing some cheap drug store brand that can be unflattering on some skin tones.
Homemade Lip Gloss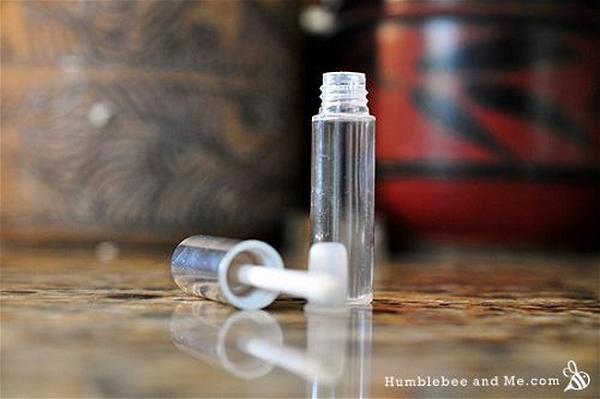 Making homemade lip gloss can be fun and exciting as there are lots of flavors to choose from and it is a lot cheaper than purchasing one at the store. Many people don't have time during the day or have sensitive skin and end up getting dry lips. The homemade lip gloss is great to provide a beautiful shine and moisture to your lips on a daily basis. You can make this gloss within 5 minutes and use it throughout the day. This homemade lip gloss recipe is useful for sensitive skin because it is made without the use of any chemicals. This recipe uses natural ingredients like mineral oil, beeswax, castor oil, and shea butter.
Homemade Natural Lip Gloss Recipe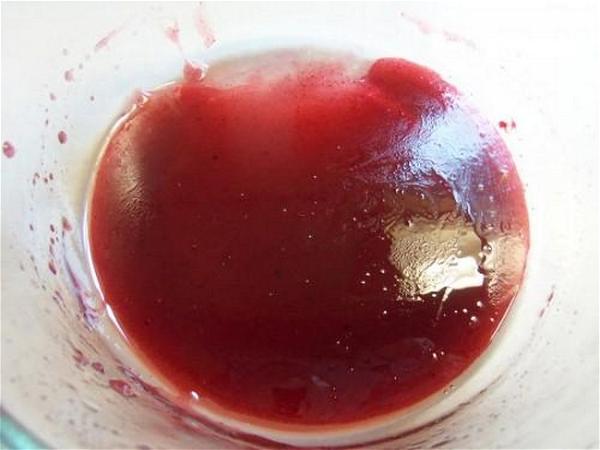 You need the rejuvenating effects of natural ingredients, especially when it comes to your lips. No one wants to feel tight and irritable, especially with the great summer weather just here. Why not create a homemade all-natural lip gloss that will only make you feel good? Making your own lip gloss can be a great project to practice purchasing raw ingredients from nature and turning them into something useful. There is no reason to purchase expensive lip gloss when you can easily make it at home.