Squishy toys are fun to play with; they are extremely nice and soft and can be used as stress relief tools, stress relievers, or even as decoration objects at home. They are very cheap; you can make them in a matter of minutes; you only need a few household materials that are easy to find around your place. Here are some of the best DIY Paper Squishy Ideas for you to create your own squishy toys at home.
With a few handy materials, you can make these DIY paper squishy projects from the comfort of your home. Aside from learning about the different types of squishy plans, these guides should help you start making your own DIY paper squishy. All you need is a few materials, including permanent markers, colored tape, paper towel rolls, and a glue stick, along with a pair of scissors for cutting out the paper shapes!
DIY Paper Squishy Ideas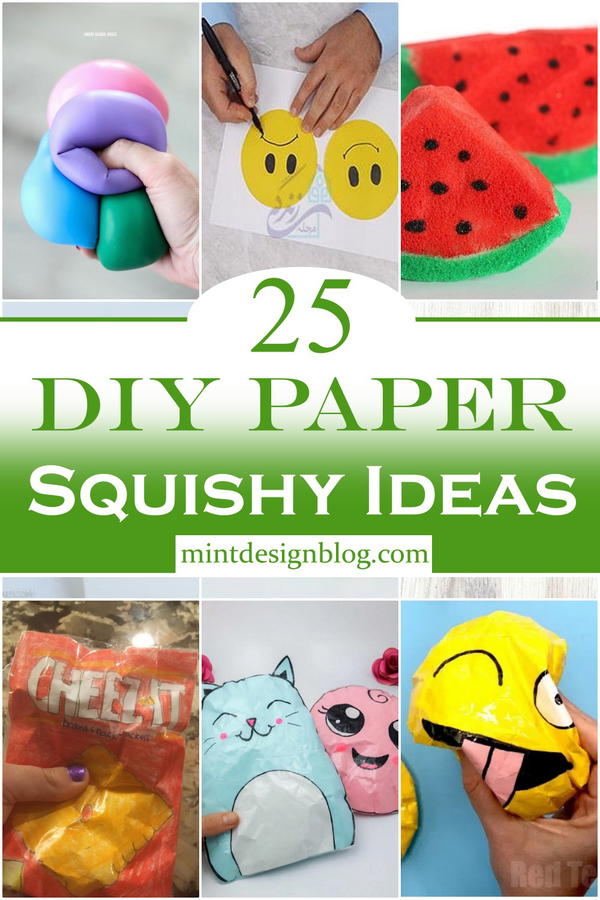 How To Make:
Tired of squeezing your stress ball or squishy to release tension? We have the perfect solution for you: DIY Paper Squishy Ideas! These DIY paper crafts are ideal for creative people who stay busy. The possibilities are endless! You can make a miniature house, a baby doll, and more! Just take some time and start this paper-crafting project. It's a good way to relieve stress after a long day at work. We hope that you have fun making this DIY paper craft!
Uses And Benefits:
There are many uses for DIY Paper Squishy Ideas, including stress relief and fun. Squishing a porous piece of paper, clay, or dough does wonders for the mind and body, especially for those suffering from anxiety, depression, panic attacks, and other ailments. Besides being easy on your budget, these DIY Paper Squishy Projects are also quite flexible. You can change their appearance by using different materials like paint and glue. It could also be great as a decoration piece in the house or just to add color wherever you put it. It will also make a great conversation starter!
Paper Squishy Plan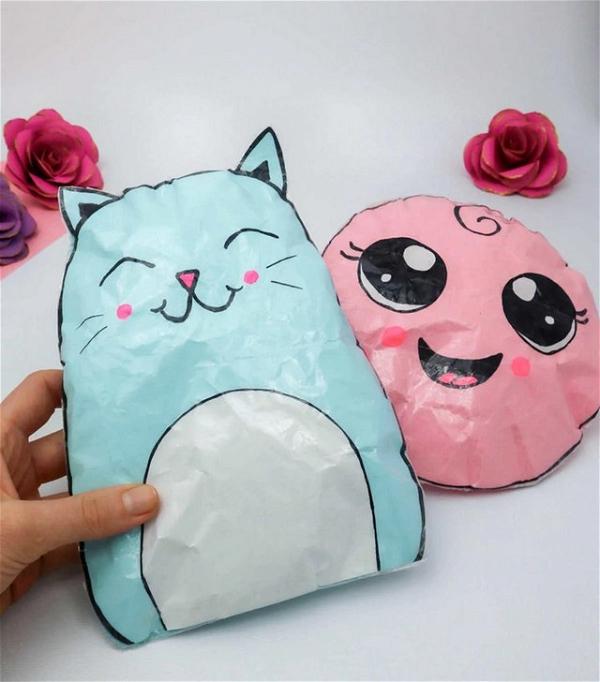 Squishy is a great craft activity for kids. It's super squishy and puffy and makes a delightful sound when squeezed, making it fun to play with. Making them at home is no challenge; your child can draw on colored cardstock paper, cover the drawing with tape, and then insert a little bag of stuffing between the paper layers. It requires drawing on paper and attaching baggies filled with stuffing between the papers. Your children can sit around for hours creating these super cute toys!
How To Make A Squishy At Home
With paper squishy, you can create your own designs and colors. Paper is the perfect material because it's gentle on hands, easy to work with, inexpensive, and can make any shape. You will need white paper, felt-tip pens of different colors, scissors, and a pencil with an eraser. This squishy can be made using any paper you like, but we recommend that you use 20lb white vellum paper as it has better stretchability than other paper types such as card stock or newsprint. Once you have drawn your squishy design out on the sheet of vellum paper, place a piece of clear tape over the top of it at one end, then start pulling the tape over your design just enough so that the tape does not go below where your fingers need to be for holding the squishy when play time begins.
Paper Squishies Tutorial
In this project, you will learn how to make a paper squishy that can be customized in all types of shapes. You can also use different fabrics and materials like wool felt, memory foam, and plastic bags to stuff your paper squishy. Though memory foam is the most common stuffing used for paper squishy, it's the most effective and easy-to-make material. Since it's commonly used in manufacturing, it is easy to find. Besides that, home décor stores usually carry them in different colors, so you can choose whatever color you prefer.
Emoji Squishy Idea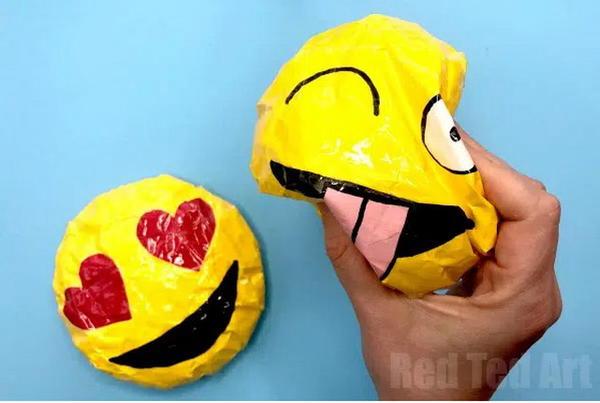 Have fun squishing and mashing your own emoji-inspired squishable by making it yourself. This easy tutorial teaches how to draw emoji faces on colored paper and turn them into squishies. Materials are simple: pencils and markers, scissors, glue sticks, and some cardboard. These DIY emojis are a great way to relieve stress and increase focus and calmness in your life. You can use these DIY emojis in your daily life to stay motivated, create a happy environment around you and elevate your mood.
How To Make Paper Squishy
These ice cream paper squishies are so adorable to make and easy! You need clear tape, white paper, popsicle sticks, felt tip pens or markers, pillow stuffing, and clear glue. You can use a glue stick, but it might take longer to dry. This guide teaches you how to make cute ice cream in just 5 mins with step-by-step instructions and pictures. Use them as a great gag gift or give them as party favors to all your guests.
How To DIY Squishies With Ballon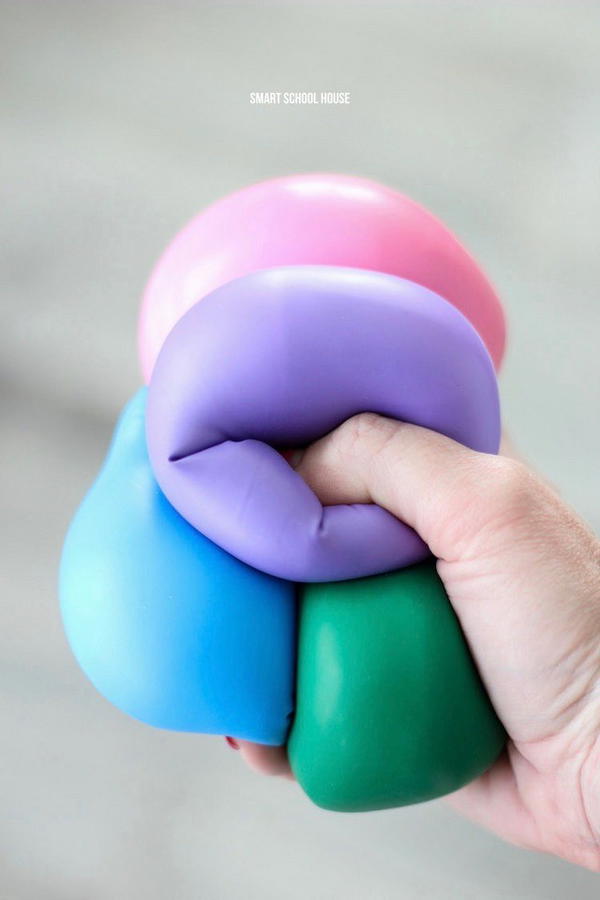 This method of making a squishy is really simple, but it's time-consuming. There are no step-by-step instructions here, but they should be easy enough to figure out independently. The first thing you need is a balloon and a makeup applicator sponge--the kind you use to apply makeup. Fill the balloon with fiberfill, then press the sponge into the center so it doesn't pop. You can block off the balloon's opening by pressing it down over something bigger than your end product, so it doesn't come rushing out as soon as you release pressure on said object--this way, it stays firm and tight in its form.
Slow Rising Paper Squishy
Paper slow rising squishy is very popular because of its cute and simple design. This project will show you how to make a paper slow-rising squishy. The first thing you need to do is to use blank paper and cut it in the shape of a heart or any shape that you prefer. Make sure you fold it so the inside can fill with toy stuffing when needed later on. After doing that step, use markers to draw some cute faces or colorful decorations on top of it. Next, take clear tape and wrap it around the center line of the heart shape for it to form an "X"- like pattern at the center so that there would be more space for your hands to squeeze through as needed later on. Then cut small holes along each side of the X-like pattern so you can insert pencils through them once done.
How To DIY A Paper Squishy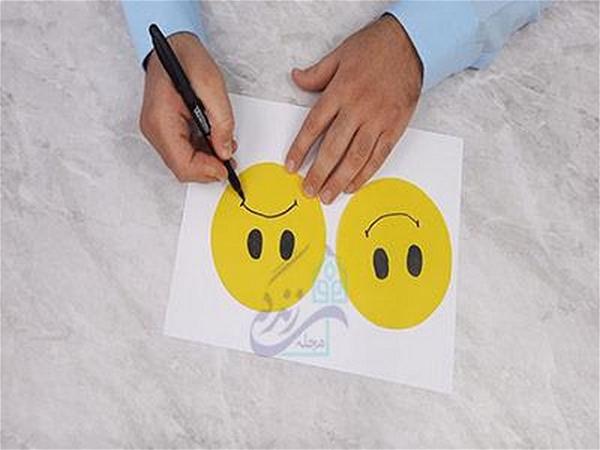 For this project, you need fiber, colored paper, a pencil, and tape. Assemble your supplies by drawing the smiley face on the colored paper with a pencil and then cutting it out. Next, you will create a second smiley face to use as backing for the finished piece, but don't add any facial features yet. Cover both sides of the faces with tape, then fill it with stuffing until each one is stiff enough to keep its shape. When you're done, your final product should be ready to go!
Paper Squishy Pocky
This craft is fun, easy to make, and a great craft project for kids. After watching the video tutorial, be ready to complete your own DIY paper squishy pocky in no time. There is a step-by-step process that you can follow for crafting your own pocky design, as well as tips on how to make it leak-proof. You are also advised to apply several layers of glue on each side of the pocky so that there is enough stickiness between your fingers when you squeeze them together.
3D Paper Squishy Idea
Give your squishy toys a new look by adding a layer of intricate paper to the outside. With a few basic materials, you can create beautiful designs on your paper-covered squishies. You can use whatever materials you have around the house for these fun squishies, like paper and felt tip pens. The best part about this project is that it's perfect for kids! This guide gives detailed instructions with photos to see exactly what to do.
How To Make Squishies At Home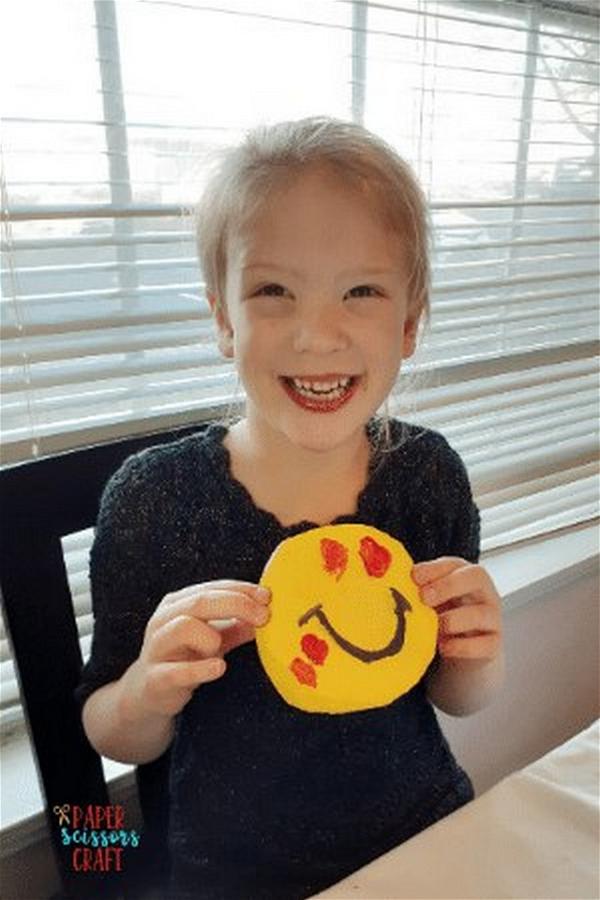 This video shows a simple way to make a squishy! It's easy; you can get everything in this video from a store. The main ingredient is memory foam made from latex or polyurethane. This video also includes tips on making your squishies last longer and materials you can use from around the house when you do not have any available online. To make a memory foam squishy, all you need is some glue and memory foam; these can be found in pillows, cushions, etc.
 Squishy Without Foam
Making a squishy ball from plastic bags is a great way to use up the plastic bags you get from the store. These often large, colorful, and durable bags can also be used for many other craft projects. This paper ball is made with a mixture of paper pulp and glue. The process involves cutting out a design on paper, coloring it, then rolling it into a ball around a solid object like stuffing or plastic shopping bags. Learn how to make these easy balls in this step-by-step video tutorial.
Jumbo Paper Squishy
In this project, you will make a double-sided ice cream squishy by drawing 2 different sides of your favorite ice cream shape. With this DIY kit, you can take your imagination to create your own jumbo paper cartoon squishy. This squishy is double-sided; when you squeeze it, it looks like ice cream! Just draw an ice cream shape with felt tip pens on a piece of blank paper, color it in, and paste the paper onto the face of the ice cream paper squishy to create a unique item.
Easy Paper Squishy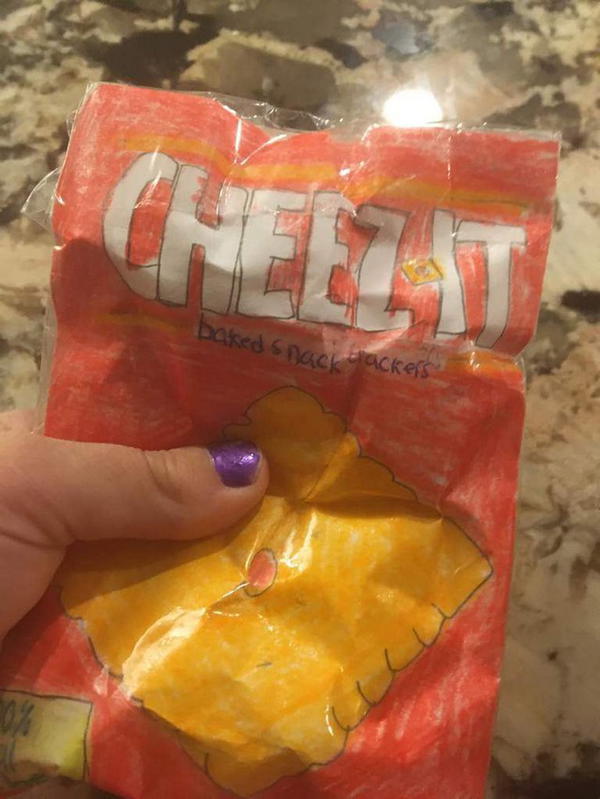 This project will guide you through the steps of making a paper squishy. First, draw and write everything you want on a piece of white paper. Next, fill the drawing with color. Once complete, place the white paper over a clear contact paper. Place another piece of colored paper over the first white paper, then iron them together so they fuse. Using scissors, cut away excess contact paper within your design until you remain with only what is on top, transparently solidifying its permanent existence.
3D Paper Squishy Tutorial
This 3D paper squishy will look like strawberry milk and is very easy to make. The best part about this DIY project is that you don't have to be a pro at folding - anyone can do it. Go ahead, get out your papers and markers, fold the edges of your two outer segments at an angle, cut a slit through each part, and write the name with the best handwriting you can get. Af r this, fold the bottom and top parts of your milk carton paper squishy.
How To Make A Paper Squishy
A paper squishy is a perfect alternative if you don't want to spend more money on a store-bought squishy. You can make it at home yourself by following this method. Start by drawing a precise shape and size on a sheet of paper. Use the shape and size of the squishy you had bought as a template, then with your pen markers, draw all its colors on the clear tape-covered drawing and let it dry. When it dries up, remove all the tapes and paste them on a sheet of card stock. Now, you have your very own squishy!
DIY Watermelon Squishy Plan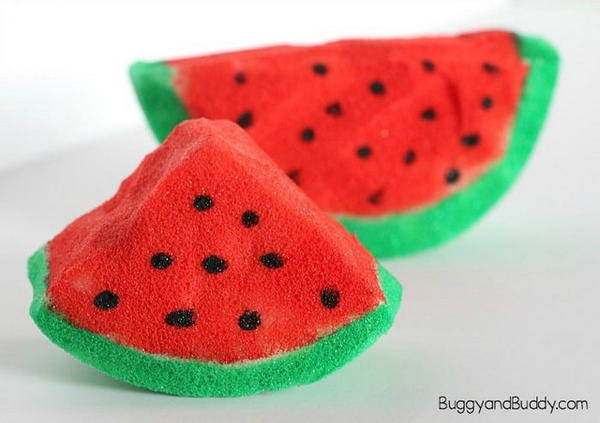 In this video, we teach you how to make a watermelon squishy using memory foam and paint. Making your own squishy is a great DIY craft project with friends or family. You will need a plastic container, watermelon, fabric, and paper paint. You also need memory foam, which has the same consistency as memory foam pillows. And finally! You need sharp scissors because it's not easy to cut out a watermelon shape from this stuff.
Galaxy Paper Squishy
Make this fun DIY Galaxy Paper Squishy using only water and a brush. In this video, you will learn how to create an avocado-shaped galactic squishy using sheets of paper, felt tip pens, a brush, and water. It is an easy project you can make at home but also a great gift or party favor! This craft is suitable for children and requires no particular skills, as everything you need is provided in this video tutorial.
Marshmallow Paper Squishy Plan
You need a piece of paper and a pencil to make your marshmallow squishy. Sketch the outline of your image on the paper, then paint over the sketch using the same color as in your photo. After you have finished painting, cut out your image and place it between two sheets of plastic so that it does not stick together or wrinkle. Take care when handling it so you don't rip it or tear it away from its edges. This DIY marshmallow mallow paper squishy is a fun activity for children or just for yourself. You can also use it as a cute decoration on your desk or your room.
Unicorn Squishy Tutorial
This Unicorn Squishy is fantastic and fairly simple to make once you know how to draw the unicorn. Once satisfied with your design, cut it out and tack or glue it onto a piece of light cardboard. Leave an opening on one side and stuff it with shredded memory foam. The two rough sides will overlap in the middle of the finished squishy; therefore, be sure to tape both sides together. Fill the squishable with shredded memory foam for maximal satisfaction!
Panda Squishy Project
This panda squishy is perfect if you are looking for a fun and easy DIY project! It is made from common materials, requires no special skills, and requires only 20 minutes of your time. You need felt tip pens, scissors, and clear tape to make this pander squishy. Draw the shape of the panda on one side of the paper, fold it in half, add features onto both sides and cut it out. On the second piece, draws on some parts and tape both pieces together. The end result will be this big cute panda that everyone will love!
French Fries Paper Squishy
The French fry DIY paper squishy is an easy project anyone can make. You just need a piece of folded paper, a red marker, and a yellow marker. Just draw the French fries on the paper and fold them in half. Cut out the sections marked with a red marker, and you're done! This DIY paper squishy is great for people who love eating fries. The most important thing is to know what kind of French fries your squishy should be. It requires only a few simple steps and is designed to be fun and easy to make.
How To Make A Squishy Without Foam
This tutorial will teach you how to make a squishy that is easily customizable and can be done with any shape of a donut. Learn several easy techniques for making different types of squishies made with no foam, including drawing, coloring, and sewing, as well as adding features such as eyes and mouth, then finishing off with a nice coating of fiberfill stuffing. This is not necessarily a hello kitty one, but it can be anything else in this universe. Watch the full video and learn how to create your Squishy masterpiece!
Pizza Paper Squishy Plan
Learn to make squishy shapes of your favorite food by following the easy steps outlined in this DIY craft guide. The first step is to draw a slice of pizza on a paper sheet and some pepperoni. Then color the pepperoni in Burgundy red and the whole piece orange, then use a brown felt tip pen to draw the top of the pizza. This DIY Pizza Paper Squishy is made entirely of paper and is great to make and color. This squishy can be made in any color you like and is sure to make any occasion more fun. The steps are easy to follow and help children with their art-making skills.
Lucky Charms Paper Squishy Idea
Lucky Charms is a classic breakfast cereal that has been around since the 1960s. Kids and adults alike love this marshmallow treat, and now you can make your own lucky charms with this DIY paper squishy! With our DIY Lucky Charms Paper Squishy, you'll have your own set of lucky charms in no time. Choose from a variety of paper felt tip pens and draw the lucky charm design on a sheet of white paper. Then use other bright colors and draw a rainbow across the lucky charm for an extra pop!