If you Got a family photo or a piece of art you'd like to hang in your home? The best way to put it on display might just be to DIY it. Thanks to their ease, you all already love building picture frames out of molding, but you can also do simple things like trace the outline of a store-bought frame onto a paper-covered foam core and then simply clip your photo into place with clothespins. Below, are DIY Picture Frame Ideas for all kinds of skill levels that are quick, easy, and fairly cheap. Your walls will finally be dressed as nicely as you are.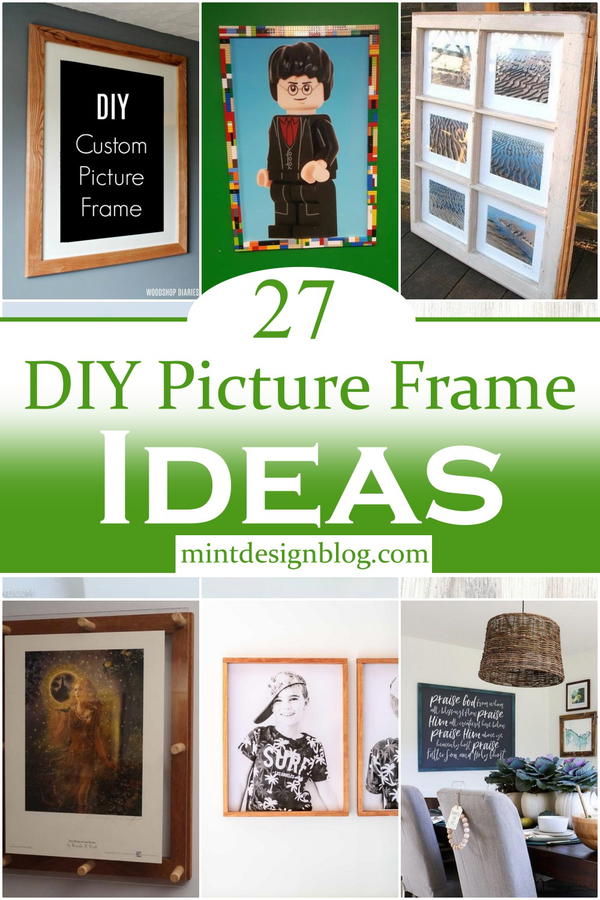 If you want to transform the look and feel of your home, DIY wall art and decor are the way to go. From adding a gallery wall of family portraits in the bedroom to hanging an oversized canvas print above the living room mantel, these projects are just what you need to transform your walls from blah to brilliant. So pick up that photo and enjoy your stay here exploring the different frames you'd love to have or gift out. There are so many ways to design a picture frame, as they can be made from anything you can think of. You can use old paper, cardboard, or even a piece of wood. You only need to look around your house to find the right materials and make a creative frame.
This awesome 27 DIY Picture Frame collection is perfect for adding a creative and personal touch to your interiors that will totally change the look of your house.
How To DIY Picture Frames
DIY picture frames are a timeless and easy way to add a personal touch to your home decor. Plus, they're the perfect excuse to bring up photos of all your best memories together!
If you're looking for ideas on how to make a beautiful DIY picture frame, we've got you covered. Here are some tips to get you started:
Pick a theme. If you want something that's more cohesive, consider making all of your frames with the same material, or all the same color. For example, you could make all-wood frames or white photo frames for a rustic or minimalistic look.
Choose a material. There are tons of options out there—you can go with wood, metal, fabric, or even paper!
Decide on a size. You'll need to know what size photos you want before you get started so that you can buy the right materials and design your frame accordingly. One tip is to pick one that's slightly larger than what you might normally buy from the store—that way it will be easier for someone else to pick out in their own home!
Uses Of DIY Picture Frames
DIY picture frames are great for you and your loved ones.
They look cute and allow you to customize them.
Great way to be creative, add a personal touch to your home or office decor, or as gifts for birthdays.
DIY picture frames are easy to make and money-saving.
You will be surprised to find the uses of the frames.
Get inspired to change your home on the cheap with picture frame ideas.
DIY picture frames are a great way to add personality to your home.
You can also personalize it based on your style/colors-DIY picture frames are great decorations for any room.
It's a very affordable way to bring personality into your space.
There are many different types of frames and they can be used anywhere in your home.
You can use your previous work and sell them.
You can also do this as a side hustle
Use your creativity to add a personal touch.
Purchase the supplies from home depot.
Use special picture frames for fun, primitive decorating.
Make some DIY picture frames for the holidays or other occasions.
How To Build A DIY Photo Frame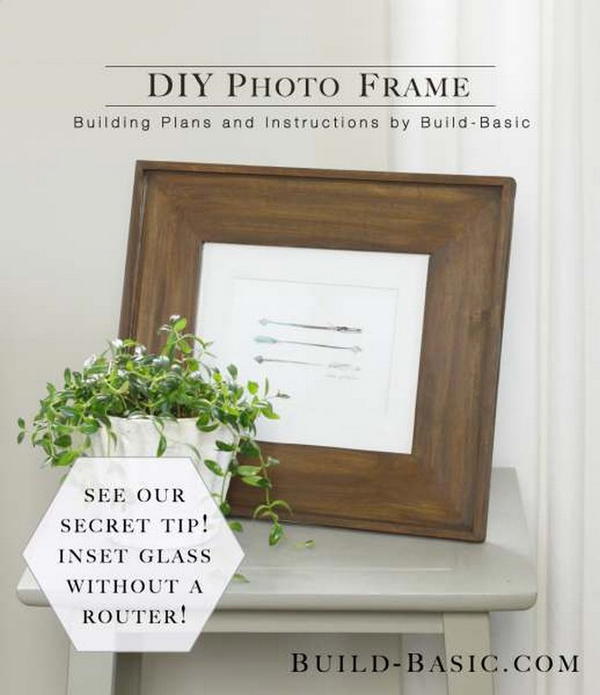 This project is all about how to build a picture frame that is perfect for your photo, painting or art. Here is a simple idea to create a DIY frame much more inexpensive than those available in stores. This is a quick and easy way to create your own custom frame with any color, style, or size you want. The classic picture frame can do wonders for your photos. This DIY frame was created to showcase a photo while adding the character to any room. It's the details that make the difference in this super easy, custom DIY project. You can add an "A+" grade to all the pictures that hang in your home. You don't need any tools or equipment that are so complex and tedious! Just grab the tools and get started with the step-by-step guide.
How To Build A Picture Frame
Building your own picture frame is a cheap alternative to buying ready-made frames from a crafts store. Frames can be made in any size and style, according to your decorating needs. This frame is built to be stronger than the cheap ones you find at the store, and it's easy to make the miter joins without any special tools or clamps. Once you see how easy it is to make these frames, your friends will want you to make some for their pictures too! You don't need many tools, or much time, just a little bit of wood, wood glue, and some clamps for this beginner DIY project.
DIY Picture Frame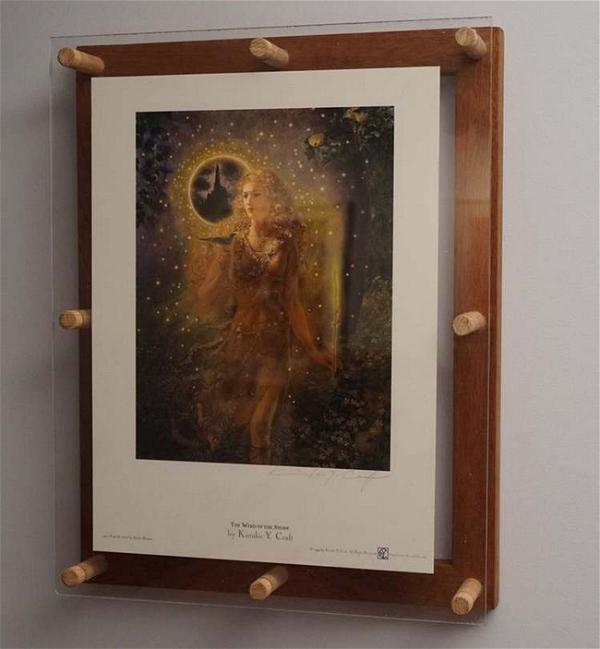 Showcase your favorite photo with this modern DIY picture frame that's customized to fit any print size. Create a sleek and clean look for your photo display with this DIY Picture Frame. This high-end look is an easy craft project thanks to the clear acrylic sheets and dowel rods that sandwich and suspend the photo between them. The frame keeps your image straight and centered so you can create professional-looking, gallery-style photos with the ease of a quick trip to the hardware store. Perfect for adding visual interest to any home decor project, this DIY frame is a must-try.
Huge Picture Frame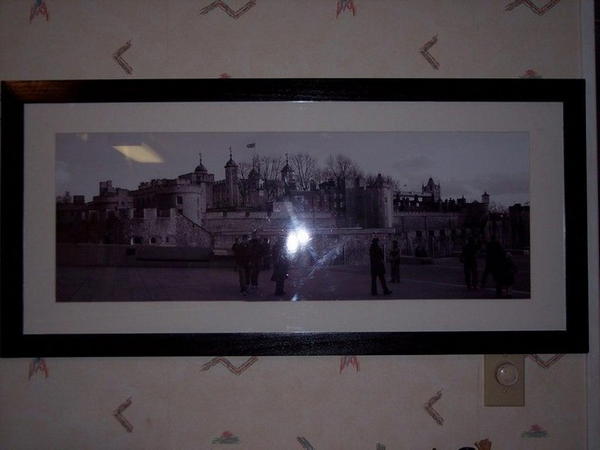 Learn how to make a beautiful picture frame using DIY skills and this kit, so you can display your favorite pictures in style. This adorable picture frame kit is the perfect opportunity to show off your crafty side and your love for creating unique home decor! You will be surprised at how easy it is to make your own stunning picture frame. With a few tools, some wood, and glue, you will be able to build one of these in one weekend. Add your own stain or paint for a more personal touch. The possibilities are endless!
DIY Old Window Picture Frame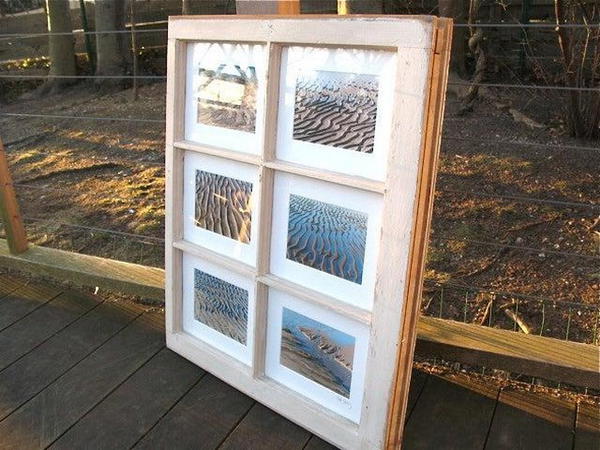 Add a personal touch to your home by using an old window to create a DIY picture frame. This homemade picture frame idea is easy to make and inexpensive as well. Repurposing an old house window into a picture frame is pretty simple. It is wonderful to see the creativity and genius that people have for reusing and repurposing old junk. A picture frame made out of an old wooden window can be used for many things for example storing photos of your loved ones, or a collection of mementos, or simply as an eye-catching piece for home decor.
Lego Picture Frame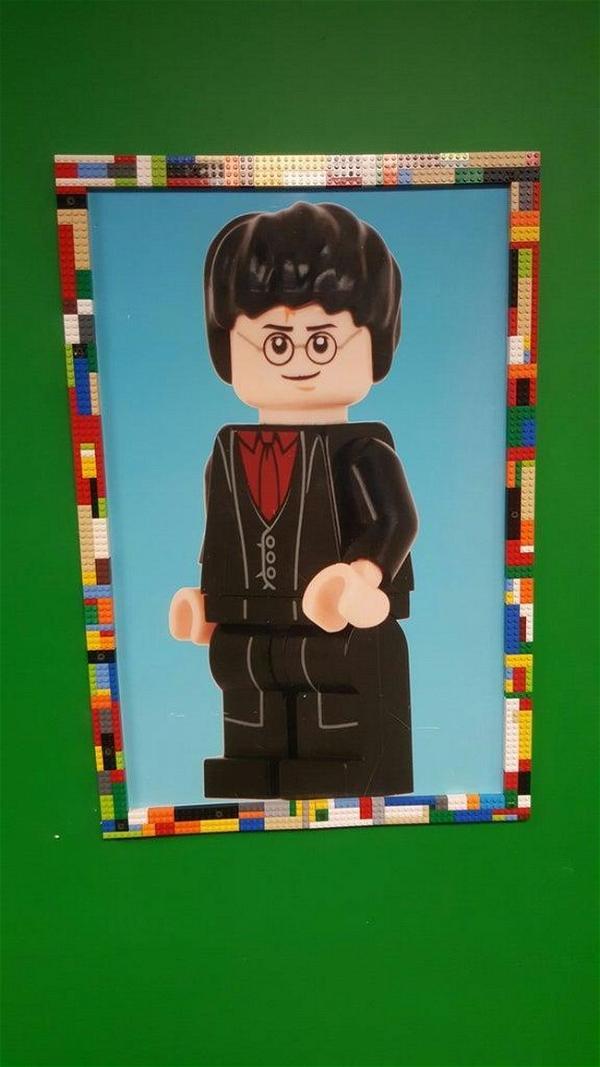 Turn your Lego collection into unique picture frames with this fun, hands-on project. This unique Lego picture frame makes for an awesome gift for kids. If your kids love Lego, then this is a delightful surprise for them. It is great for displaying the latest photo of your growing kid! It's a great way to get your kids excited about the world of art while creating and displaying their own DIY framed pictures. These Lego picture frames are something you can do yourself with your kids, so they'll be proud to have them in their room. They are simple, but infinitely customizable, no matter what your color palette or aesthetic preferences.
DIY Rustic Picture Frame
If you love displaying pictures of friends and family, or just sharing your favorite snaps with the world, this DIY rustic frame will work for you. Inspired by the rustic decor, the design is simple to make and requires minimal supplies. With this DIY photo frame, you'll be able to express your creativity and go the extra mile to make a frame that's suitable for your pictures. You can choose your wood, stain, and the right measurements to make the perfect frame. With some basic tools and a little patience, you can build this frame out of lumber.
Pallet Wood Picture Frame
If you are looking for a perfect handmade gift to give someone and create a memory the person will never forget, this Pallet Wood Picture Frame is the perfect thing. It is beautifully designed and uniquely made to add that personal touch of class to your homes, offices, hotels, etc. The frame is a very beautiful and lovely decoration to place in your home. It will go well with any kind of house setting. The frame looks simple and pretty. The project is not too difficult, anyone can do it if there is an interest to learn and handle the tools.
How To Make A Simple Picture Frame
Grab a piece of posterboard, cut out a large rectangle, and tape it to the back of your frame. A little time spent measuring and cutting will be worth it when you're hanging your frame on the wall. Making a picture frame is an easy woodworking project that you can get done in just a day or two. It's a lower-cost option than buying a picture frame from the store, and it allows you to customize it to your liking. Before getting started, you'll need to of course pick out the wood you want to use for your picture frame. Take a piece of scrap from your table saw, and try this super simple frame that you can put around any picture or print.
How To Make A Picture Frame With Splines
Build an excellent picture frame with splines using just a few simple tools. This is the ultimate handmade gift. It's a skill that very few people have which makes this achievement all the more satisfying. Making a picture frame at home is a great way to build a frame that's perfectly suited for you. This instructional video will show you how to make a large picture frame with splines, which are decorative and add durability. These are the tools you'll need: a chop saw, miter box, drill press, and a table saw. You'll also need glue, nails, and clamps to finish off this project.
Picture Frame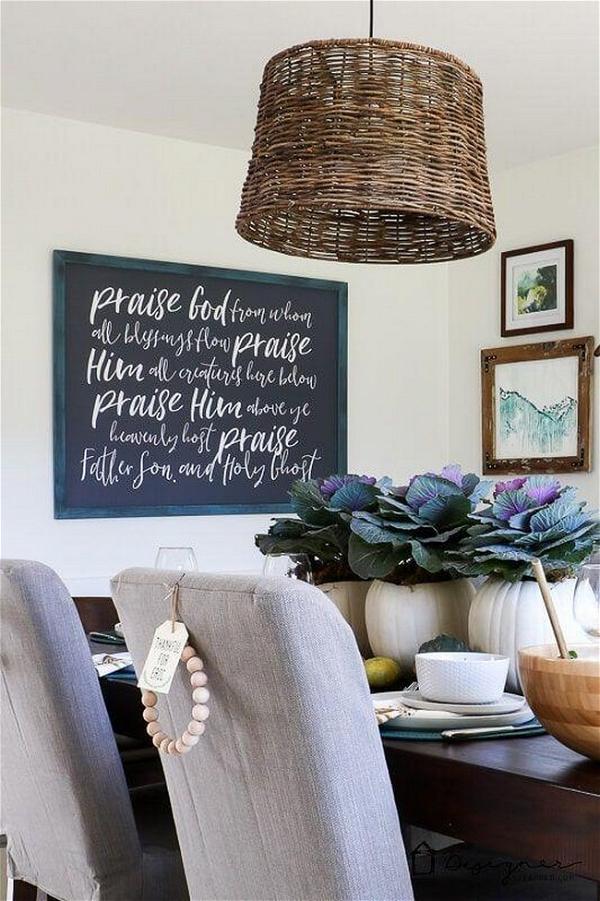 If you're on the lookout for a large frame or a custom frame, head to your local home center. They usually carry standard sizes of ready-made frames. But there are times when you want something special or unusual and aren't ready to spend the big bucks on having it custom framed. No worries. Making your own picture frame is easy to do—and it's a whole lot of fun! This super easy DIY picture frame requires NO power tool or even sawing. You can easily create your own frame in less than 10 minutes and you can customize the size to fit your unique photos!
Custom Picture Frame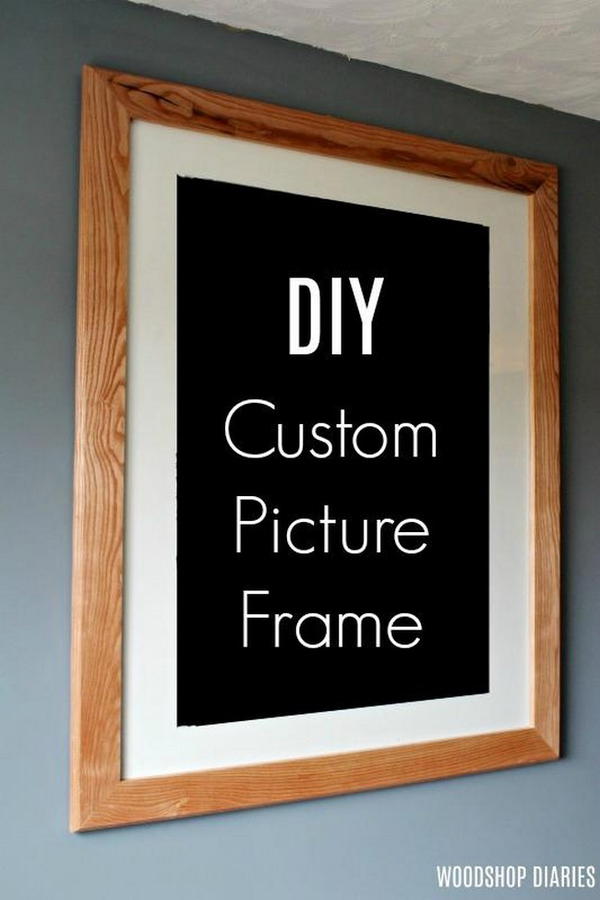 Keep your favorite memories on display with a custom DIY picture frame. This attractive frame is designed to accommodate any print in your collection and features a mat to make your artwork stand out, even against busy wallpaper or natural stone walls. So you've found the perfect print to hang, but can't seem to find a frame that will fit it perfectly? DIY custom picture frames are easy and inexpensive to make. Here's how to make your own picture frame using materials from the hardware store: Saw, glue together, paint and decorate as desired.
Picture Frame Without Power Tools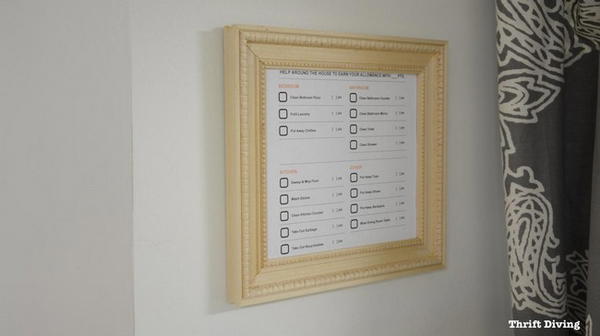 Simple, basic picture frame without the use of any power tools. A simple picture frame is perfect for anyone wanting to have a custom size and color picture frame at a fraction of the cost. Picture frame molding is the best solution for your picture framing needs. It's cheap, it's easy to make and it doesn't require the use of any power tool. Picture frame molding is routed with rabbet cuts in varying depths and can come with a pre-glued back. You can easily cut it at 45-degree angles using a rigger saw and your picture frame is ready.
Picture Frame Under $5
Pictures are worth a thousand words. So, whatever your picture captures, it's definitely going to be worth framing! Have you ever felt like hanging your favorite photo but did not wish to spend a lot of money on a picture frame? Here is a simple and quick way of doing a DIY picture frame for less than $5. Build your own display for those timeless photos with this easy DIY picture frame kit. Make a craft together or just enjoy the day to yourself framing favorite memories with friends and family. All materials are included so gather yours at your local store today! Keep this design simple or have fun by sanding, staining, and painting your frame so it fits your decor.
DIY Picture Frame Using Table Saw
This video is about how to make a basic picture frame. You're going to be making a frame using a table saw or a miter. So gather the supplies to get this done, set up a miter gauge, and making rabbets. Glue the frame together, reinforce miters with corner blocks, cut the acrylic and matboard, measure your art, and cut a piece of acid-free foam core to size. Whether you're building an elaborate picture frame or making a simple cut with your table saw, this machine can be an amazing tool. With the right blade and just a bit of practice, you can utilize your table saw to build practically any project you've got in mind. Then assemble your work and hang it up!
How To Make A Picture Frame In 3 Ways
Learn how to make a picture frame the easy way. You will learn how to make a picture frame in three different ways. Progressing from a basic DIY using simple power tools to complex methods with large machinery. Picture frames can add up in cost. In this video, you will discover how to make your own picture frame using simple tools and materials that are easy to find. This tutorial works for all levels, from beginners to advanced builders. It covers three different ways; using simple power tools, working on large machinery, and completing complex tasks. Master these techniques and your DIY game will be second to none. Be a true expert!
DIY Picture Frame
Making Your Own DIY Picture Frame is a great way to add your own personal touch to any wall, not to mention being cost-effective! For this project, you're going to need some wood. You can buy the wood pre-cut at almost any home improvement store, but it will most likely be too big for your frame. The best place to buy custom-cut wood is one of those small, locally-owned hardware shops. Show off your favorite memories with creative style by building these DIY Picture Frames. They make great gifts or a beautiful addition to your home or office!
Homemade Digital Picture Frame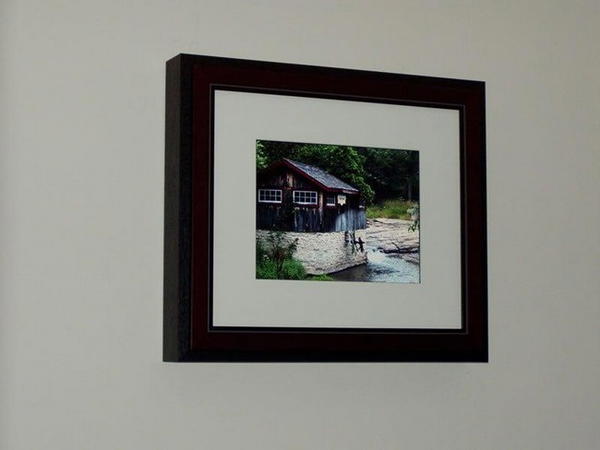 Love taking pictures, but would rather enjoy the picture instead of looking through your phone or camera? Or maybe you just want to find a nifty way to display your favorite photos. Turns out, this is a super easy (and inexpensive) project. A digital picture frame is a great way to display your most memorable moments. An awesome hardware project that is more than a digital photo frame. It solves the problem of blank wall space with an unobtrusive device to hang in a house or office, providing something interesting and fun for all to see. In this project, you'll create your own digital picture frame in no time and for a fraction of the price.
Wood Picture Frame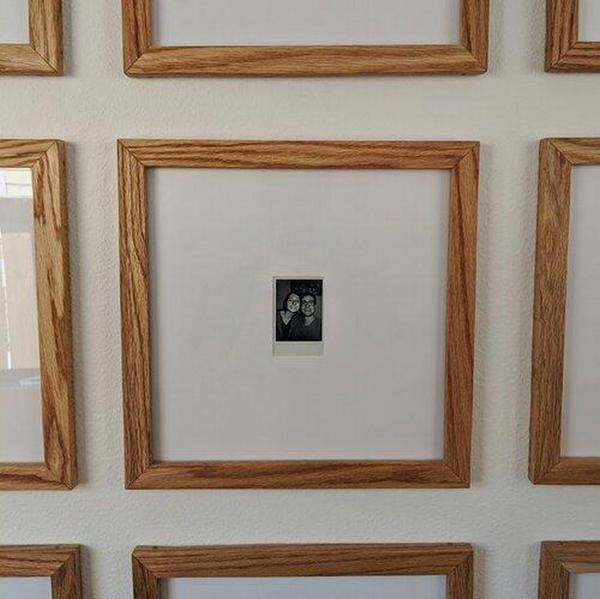 Build and display your memories in this simple, DIY picture frame. The smooth red oak finish and clean lines showcase your pictures in a modern way. You can customize the finish to match your decor and style, making this wood frame perfect for any room in your home or office. Whether you're interested in framing family photos or an art project, this do-it-yourself picture frame has a variety of applications. Once you receive your supplies, building it is easy: You will see the material to size, sand, and finish the red oak to prepare it for the acrylic sheet, and assemble the frame using nails and glue. Finally, you'll insert the matboard and acrylic for a clean finish.
How To Make A Picture Frame From Scratch
Creation and home improvement are two loves. And creating picture frames at home can be as simple or intricate as you want it to be. Hanging artwork always adds a nice touch to any room, but it can be stressful waiting and spending money on the perfect framing. Instead of hiring an expert, build your own and save some extra cash in the process. Making your own picture frame is a fun and rewarding experience, but can be intimidating. Cut your picture frame from scratch using the demo drill and bit. Hammer the magic nail punch tool into protective glasses, and then use those glasses to prevent eye injury while handling finishing nails. Wood glue is optional, but it will help the right foot-length molding look better.
How To Make Modern Floating Frames
Floating frames are a great way to display your photos. They look professional, they're easy and they don't cost a fortune. Everyone loves how beautiful the store-bought floating frames are. But, they can be quite expensive to shop for. If you enjoy DIY projects and wish to make your own floating frame that is more cost-friendly! You can easily turn your pictures into wall art with this cool DIY floating frame. Instead of taking your picture to just any old store, you can make your own unique modern statement with a cost-friendly version. It looks great, you'll save money, and it will only take a couple of minutes.
DIY Cardboard Photo Frame
Do you love to show off your photographs but hate showing them in the same old way? With this DIY Cardboard Photo Frame, you can display your photos in a classy and creative way. Make DIY Frame as a homemade gift for someone who is looking for something quick, simple, and cheap. It is also great for those who are getting crafty for the first time. It's also an excellent way to show off vacation pictures, event pictures, or pictures from that one time when you saw a naked mole rat at the zoo. The best part is, once the picture fades from its place in the frame, you can pop it out and add another picture!
DIY Cardboard Frames
Have you ever noticed that when you are involved in a creative activity, all worries and concerns fade away from your mind? Indeed, creative people often report feeling very happy and content during their process. There is something special about handmade photo frames. Making your own frame can be fun and creative, and it can help you bring out the personality of the person you are giving the picture to. This DIY Cardboard frames project is budget-friendly, it's totally inexpensive and it can be made in a short while. So using cardboard, glue, decorative paper, ruler, and scissors there is no limit to what you can do here. No stress is involved!
DIY Digital Picture Frame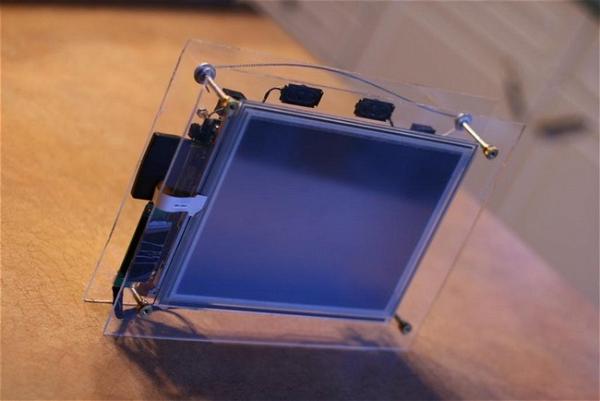 If you are one of those tech aficionados who like DIY projects, then this is a fantastic one to try. This digital picture frame is made from an old laptop. You need to be skilled when it comes to taking things apart, but the end result will be great! Frame your favorite memories with this self-made DIY digital photo frame! All you will need is an old laptop for the necessary hardware and a couple of pieces of Plexiglas for support. Simply cut the Plexiglas to size, add screws to hold it in place, and assemble with the laptop hardware. Use a large screen when possible. Showcase your finished project on a shelf and enjoy.
Simple & Stylish Circle Frames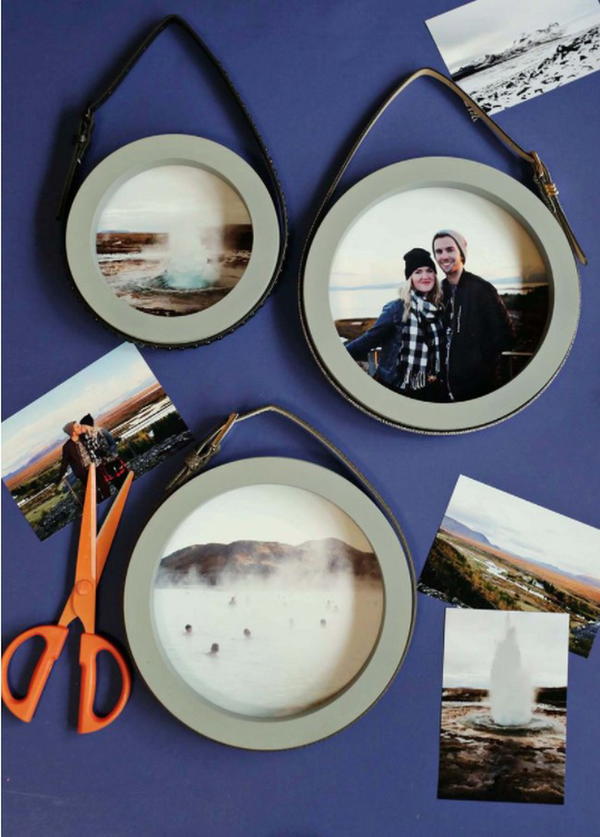 Feel like a celebrity as you pose with this stylish circle frame. Hang up these simple and stylish circle frames to display your most cherished memories with friends and family. The simplicity of this frame is sure to keep the focus on your photo, and it features durable construction, so you can enjoy your memories for years to come. This one-of-a-kind snapshot prop is made of sturdy cardboard and features a sleek design, making it perfect for any occasion.
Rustic Scrap Wood Picture Frames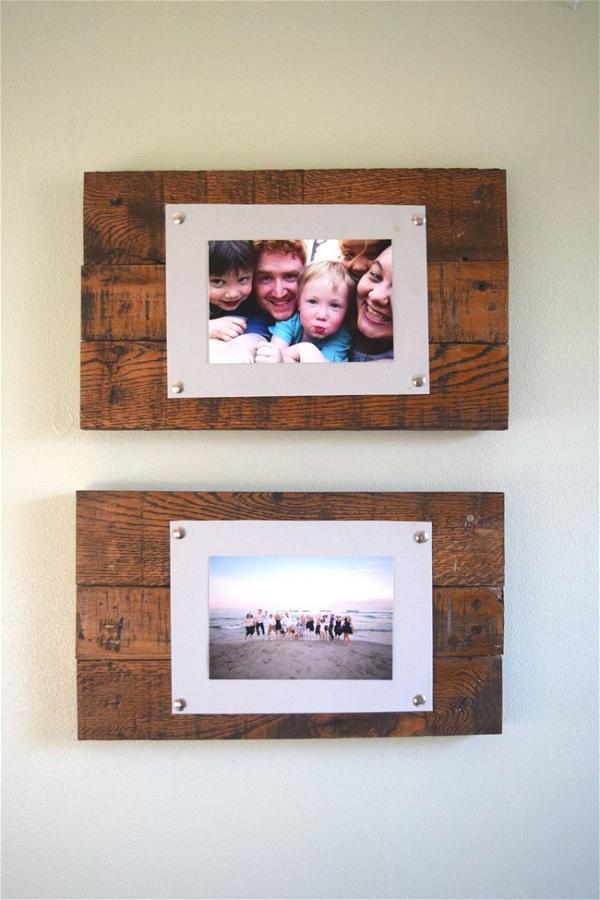 These rustic picture frames are easy to make and will bring a warm touch to your home. Display your favorite memories in your home with these rustic scrap wood photo frames. These photo frames are inexpensive, but they look expensive. Add an element of mason jar décor to your home and show off your family photos!
Wood and glass inserts come together to create a beautiful rustic picture frame. Perfect for photographs, art prints, or other memorabilia, these frames can easily be customized to any size. Make it your own with the nail color and stain of your choice.
Custom Picture Frames For Standout Memories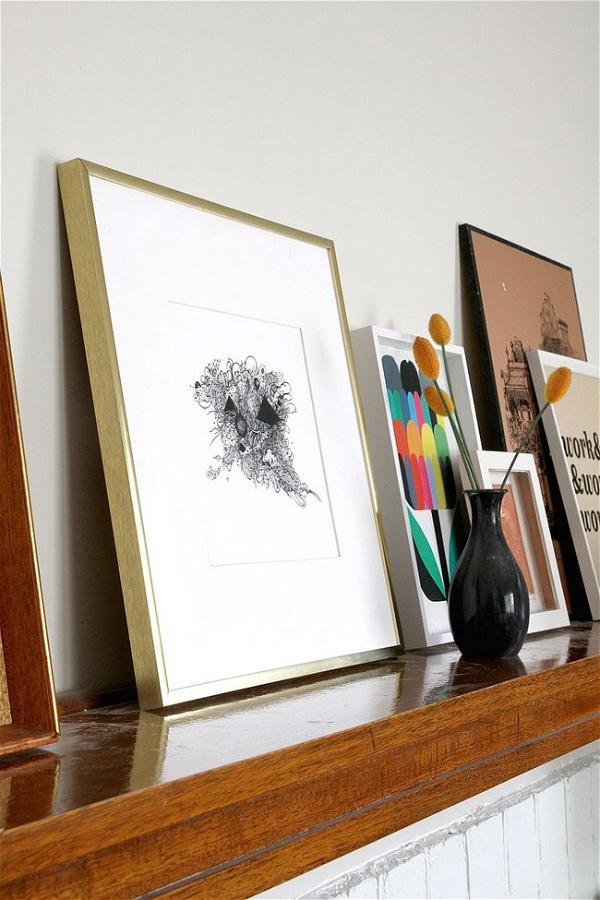 Create standout memories with a DIY picture frame—the perfect personalized decor for friends and family's homes, as a fun party activity or wedding reception. Choose from a wide array of options to match any style. Showcase your memories in an eye-catching style with this collection of custom picture frames. Specially made for photos, these frame collages let you experiment with scale, angle, and artful layout to create a striking display in any room.