One of the best ways to cool down on a hot summer day is with a splash pad. Make your own DIY splash pad by using an oversize kiddie pool. Or you could even create a larger version from an above-ground pool, filling it with water and giving your kids the ultimate summer fun! Some DIY projects will help you with everything from maintenance to design. We've covered whether you want a quick refresher or more detailed DIY Splash Pad ideas. The best part is that you can mix and match the different styles to create the perfect splash pad for your family!
DIY Splash Pad Ideas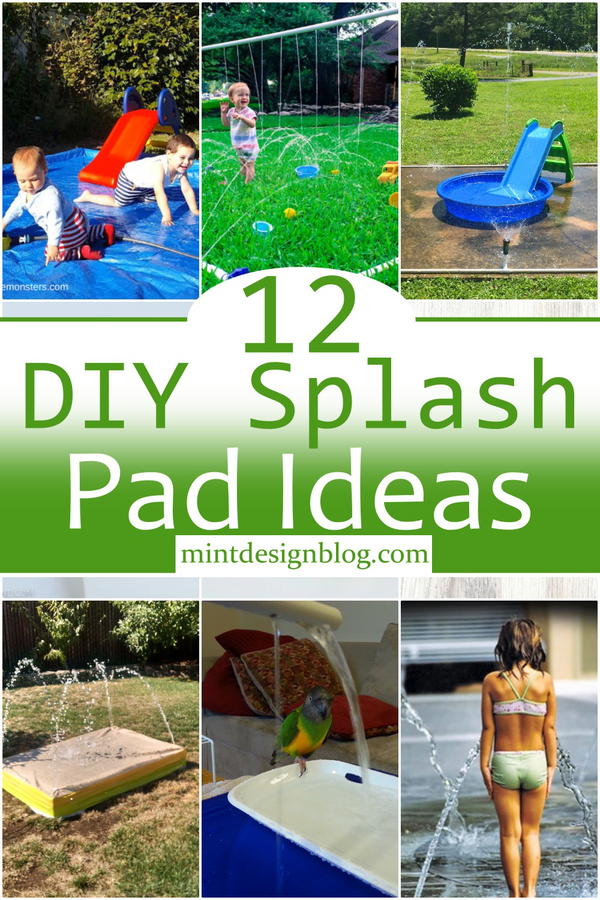 From kiddie pools to shimmering waterfalls, these DIY splash pad ideas will have any backyard a hit spot for the summer! Create your own splash pad in the backyard or at the park. No, not the one you put in your swimming pool! Splash pads are fun for kids as well as adults. They help cool down, offer a great way to relax on a hot summer day, and can keep little ones entertained for hours. Splash pads usually have filling stations, so you can add water from a hose or use a garden hose to fill them up!
Advantages Of DIY Splash Pad
Splash pads are a great addition to any backyard. They're fun for kids and adults and a great way to cool off hot days. But if you're not willing or able to spend the money on a professionally-installed splash pad, don't worry—there's another option! You can DIY your splash pad with just a few simple tools and materials; it'll only take an afternoon or two.
Here are some of the advantages of doing it yourself:
Cost Savings: If you do it yourself, you won't have to pay someone else to build your splash pad, saving you money in the long run.
Flexibility: If you want something larger or smaller than what most professional companies offer, then DIY is worth considering.
Personalization: While many professional companies offer customization options for their splash pads, those options may be more limited than what you can do when building one from scratch at home.
Backyard Splash Pad For Adults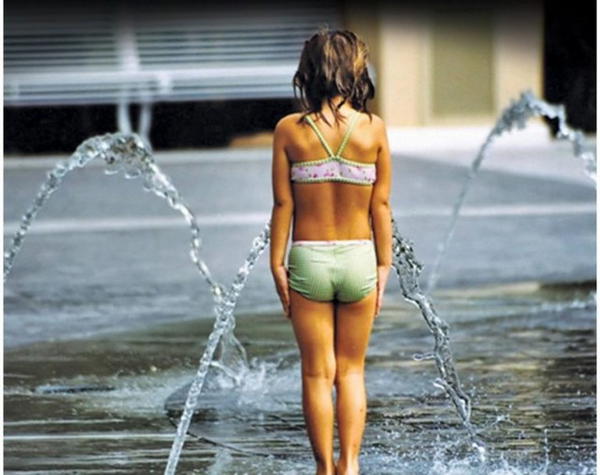 Spend fun-filled afternoons with your kids in the backyard. This is a simple DIY project you will love. You can even do it together and make a day out of it. Enjoying a splash pad in your backyard is like having the best summer party. You and your kids can go back home while the sun goes down, and you can enjoy this little place. This unique project will make your backyard outstanding; you and your kids will want to spend more time at home than out of it. Just imagine how much fun you can have with an automatic sprinkler system and a few extra nozzles!
How To  Make Splash Pad In Your Backyard
If you love the outdoors and want to create special memories with family and friends, a splash pad might be just the thing. Kids of all ages will love playing in the cool water, while adults can sit nearby and enjoy some peace. If you're thinking about adding a splash pad to your backyard, this handy guide will help you design and install one in no time. This will ensure that the splash pad is easy to maintain and includes no cracks. It also helps prevent weeds from growing through the cracks and reaching moisture easily, like in an above-ground spa.
DIY Splash Pad For Kids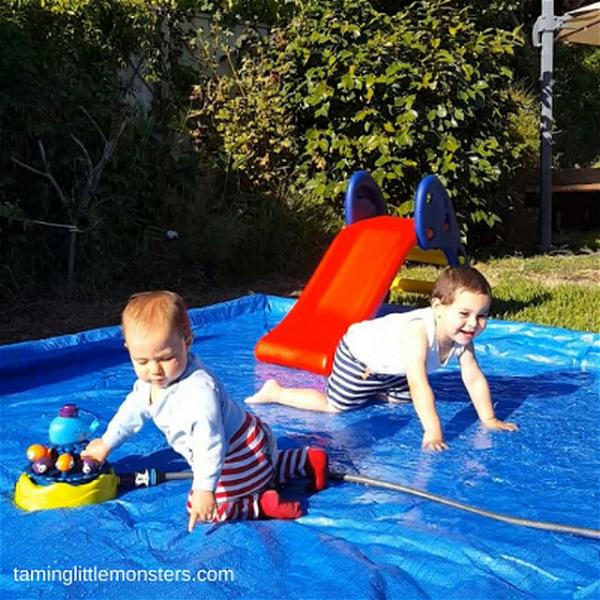 Splash pads are a great way for kids to stay cool and have fun in summer, but why not add beauty and elegance to your backyard with this DIY splash pad? It's perfect for all ages, is durable and easy to maintain, and can be built in just a few hours with inexpensive materials. Create a beautiful splash pad for your kids to enjoy the summer with! Using a few pool noodles and a sewing machine, you can make this simple DIY Splash Pad. It's colorful, fun, and easy to put together. Use the pool noodles to build the edges of your splash pad, then sew the tarp with the sewing machine to put it all together. You can easily take it apart when your kids are done playing or when you need storage space.
How To DIY A Splash Pad
Enjoy the summer and get your kids off the couch and in their swimsuits for a great time at your local splash pad. It is affordable, easy to make, and gives your children hours of fun in the water all summer. Start by taking a look at our tutorial on how to make a simple splash pad. You can easily create a splash pad with materials that are affordable and simple to purchase. A great project for summer, this fun water feature allows you to entertain kids of all ages. With a few simple steps, you'll have an exciting new attraction for your home that a whole neighborhood can enjoy.
DIY Splash Pad Tutorial
This DIY Splash Pad brings the fun of water play to your backyard. This DIY splash pad is an amazing way to cool off on a hot summer day. With a splash pad from Home Depot, you can create your own water playground in your backyard, and they're easy to assemble. All you need is a tarp, four pool noodles, and some tent stakes and screws! This splash pad can be built in less than an hour, using only two yards of material and a few simple tools. The finished product is a safe, sturdy, and beautiful addition to any outdoor space.
PVC Pipe Kids Splash Pad
Build a splash pad in your backyard using PVC pipes and water—no electricity and plumbing required! This DIY kid's splash pad can be built within an hour, even with a minimal DIY experience. And the best part is your kids will love to get wet! This PVC Kids Splash Pad will bring your backyard to life. Made from durable and affordable PVC pipe, connectors, and pipe-end caps, this entrance into summer is designed for children of all ages. Designed for easy installation and painting, it's the perfect way to give your home a splash of summer fun.
Bird Splash Pad Idea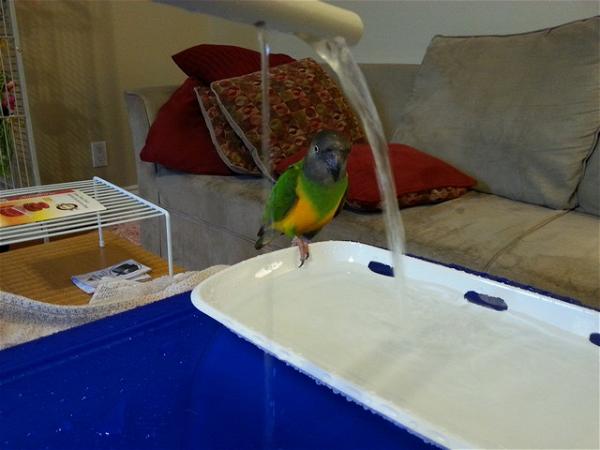 This DIY bird splash pad has built-in features that attract colorful feathered friends. A water feature provides a peaceful way for birds to land, give their feathers a quick scrub, and take in some much-needed hydration. The artful bird bath is a charming addition to your garden or patio. This fun and easy-to-install kit include everything you need to create a splash pad right in your backyard, including a fountain pump, tubing, and fountain heads. Just source some plastic totes, drill holes, and you're good to go!
Concrete Splash Pad For Garden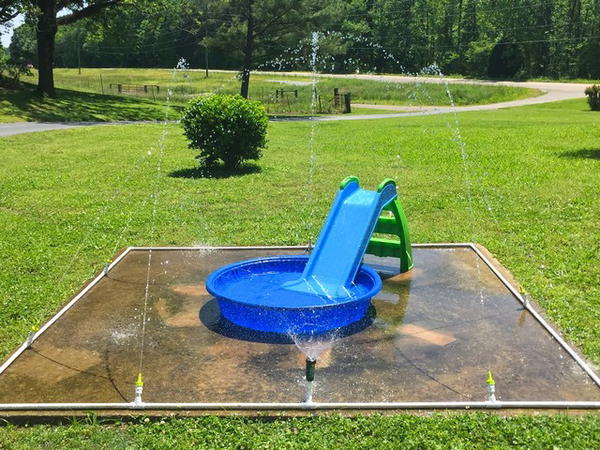 Want to create your own splash pad? This DIY project can be done in a couple of hours. You only need a few PVC pipes, plastic sheeting, a garden hose, and BAM!   You don't need to spend that much money on a splash pad if you have some space outside your house or business to put one up. With this project, you can easily learn how to construct your own DIY splash pad. You will save money and have fun completing it yourself while getting great exercise.
Backyard Splash Pad Idea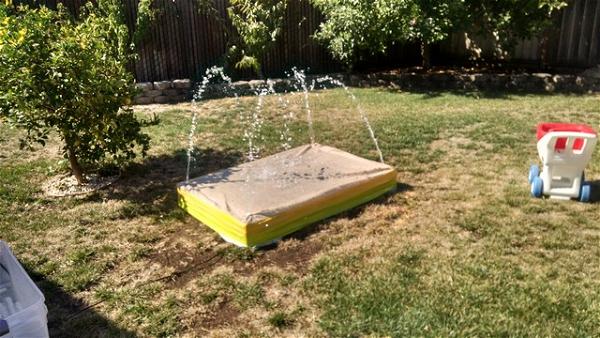 This DIY Backyard Recirculating Splash Pad allows you to splash water over your body on a hot day. This is a great way to beat the heat, hang out with friends and family, and have fun with the little ones. Add a splash to summer with our DIY Backyard Recirculating Splash Pad! This reusable splash pad, which you can build by combining our easy-to-follow plans and a few materials from your home improvement store, comprises a pump, filter, and timers. It's safe for all ages and can run for up to 36 hours before needing to be refilled with water.
Easy Splash Pad Tutorial
This DIY splash pad will give you the best summer. You must put everything together, start drilling holes and enjoy the splash of water on your face. Assemble all the pipes and connect them to form a tent, turn on the pump, and let water start flowing from the holes. This is a DIY Splash Pad Project that anyone can easily build. It's simple, effective, and so much fun for kids (and kids at heart). It takes just a few hours to assemble, but it will provide hours of entertainment for your family and neighborhood kids. The best part about this project is that it encourages creativity and imagination!
DIY Splash Pad With PVC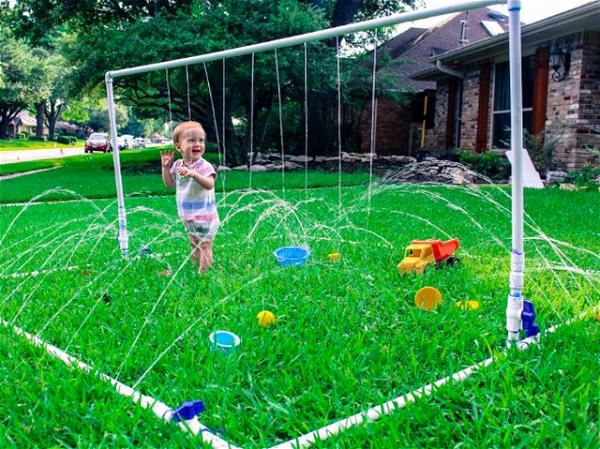 PVC splash pads are all the rage, so why not build one yourself? This PVC DIY Splash Pad is not just a pool for your kids to splash around on summer and weekends. It's also great to introduce toddlers to water without getting wet! Your kids are going to love this DIY splash pad. The PVC Splash Pad is simple to build, easy on the eyes, and affordable enough that you can create one for each of your children. They're a great way to cool off during the summer and will encourage your kids to stay active over the hot months, leading to healthier lifestyles and more free time for family bonding.
Target Splash Pad For Kids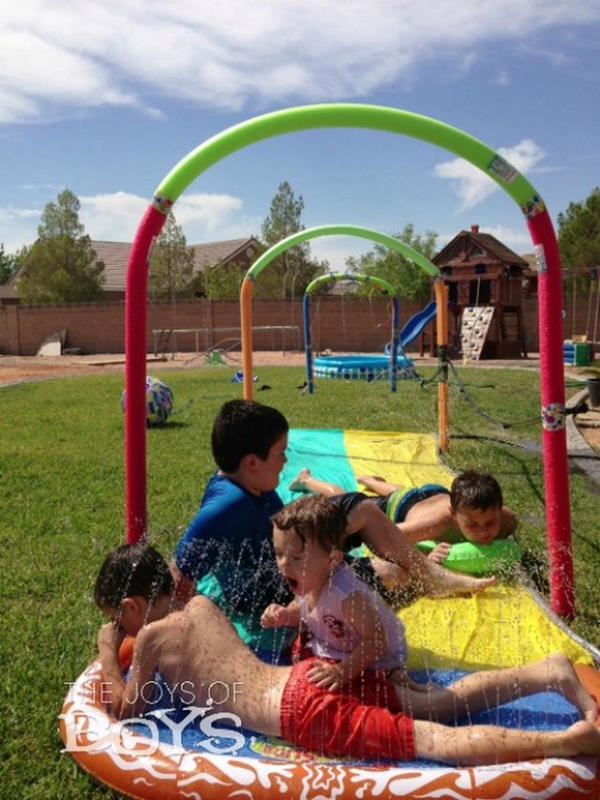 This DIY splash pad is perfect for your children. It will not only provide a fun way to cool off during the summer heat but also spark their creative imaginations and stimulate their minds in a non-digital manner. The splash pad is perfect for unwinding and letting the kids play in the summer heat. The right splash pad is a piece of heaven on earth! The DIY splash pad is fun to cool off on hot summer days. The kids will love it, and your neighbors will be impressed. Follow all safety codes and ensure the water level is never too deep. Or you might get in trouble with your homeowners' association.