Whether making your candles or just looking for sweet, thrifty ways to decorate them, here are nine crafty and affordable DIY tea light ideas for you to try. From simple mason jar tea light holders to cheap and easy DIY tea light ideas made from paper, these tutorials are inexpensive enough to make several at once, creating a series of charming centerpieces for entertaining your friends. They're simple, versatile, and can be made of almost anything. You can make some out of mason jars, soap, or even printable paper, but whichever route you go down, you won't regret it!
DIY Tea Light Ideas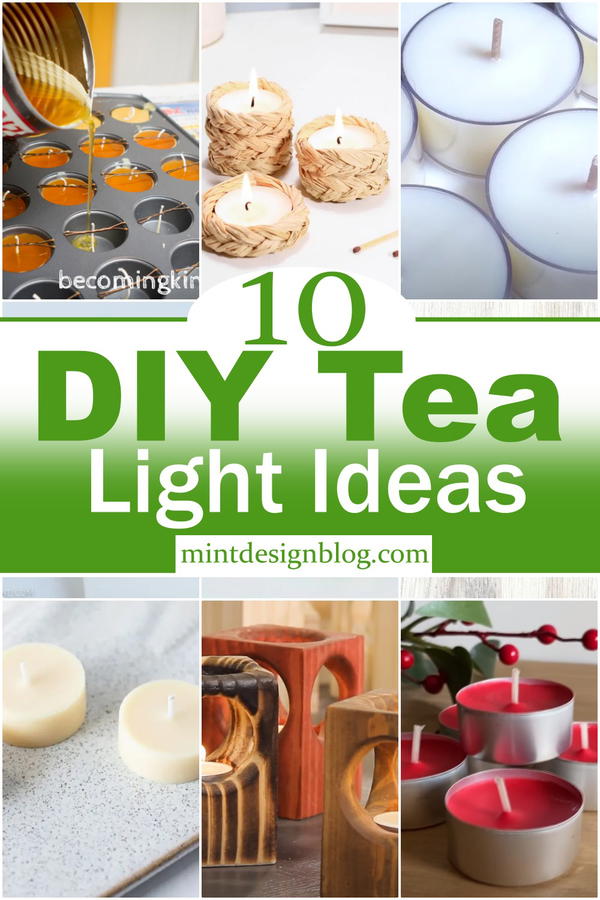 Tea lights are more than just awesome for decorating the house. If you're looking for one way to get your tea light projects started, you've come to the right place. DIY tea light ideas are easy to come by when you can create them from things you already have around your house. We're here to help you do some outstanding DIY candlelight projects that anyone would be proud of! They can also be used to create magic in so many ways! Here's a collection of projects that have been explicitly conceptualized for little candle flames, so it doesn't matter whether you have your collection from Christmas or a store next door; we all have some tea lights lying around in our homes, whether we use them as decoration or as candles.
DIY Simple Tealights Idea
If you want to impress your partner on a romantic night and give them the experience of a lifetime, then this simple yet gorgeous DIY idea would be perfect. Here we have come up with a simple and easy way of making great additions to your romantic nights. They look great as centerpieces, table decorations, and on your furniture. This is an easy step-by-step tutorial that can be done by anyone who wants to add a special touch to their life with a very simple trick.
DIY Tea Light Candles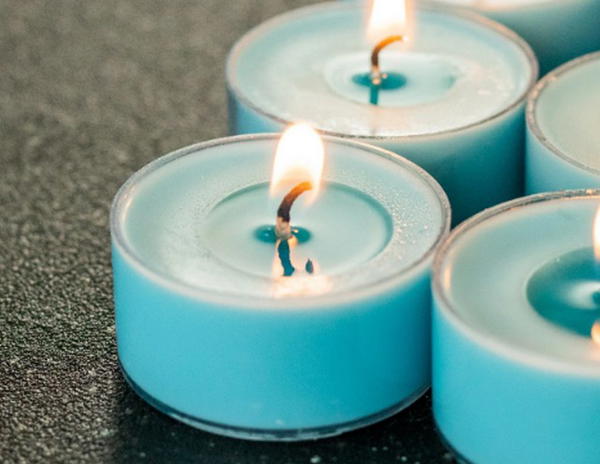 Make homemade candles in large numbers, or mix and match colors to match your decor. These simple, scented tealight candles are not only easy to make, but they last much longer than the store-bought alternative. They're affordable, easy to make, and can be crafted in shapes, sizes, and colors. Some people use only soy candles in their home as they are all-natural, non-toxic, and burn much longer than traditional paraffin wax. With just a few simple materials, your tea light candle creation will be burning bright in no time!
Tea Light Cups And Wicks
Beeswax candles are great for any occasion, but they can be especially nice to make and give as gifts. Beeswax has a long-lasting burn, so little effort is required to keep them going. Making beeswax candles requires very little time or equipment, but what makes them special is the result - nice golden color and sweet honey smell that makes your house feel homey and comfortable. This project is simple and fun, resulting in a pretty-looking candle that creates a warm glow and a comforting ambiance.
You can also see: DIY candle holder ideas 
Beeswax Tea Light Candle Making Kit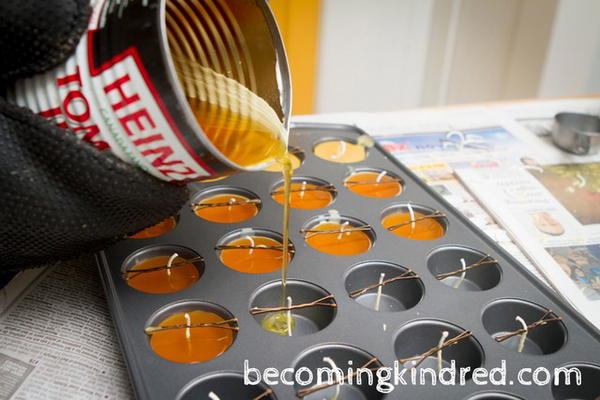 Do you want to make your tea light candles? Are you tired of spending money on tea lights that never seem to last long enough? Make your own beeswax tea light candles at home with this easy tutorial. With just a few household ingredients, you can learn how to make amazing wax candles to get creative and unique creations. You will love the ease of this project, and no experience is needed!
DIY Tea Light Candle Holders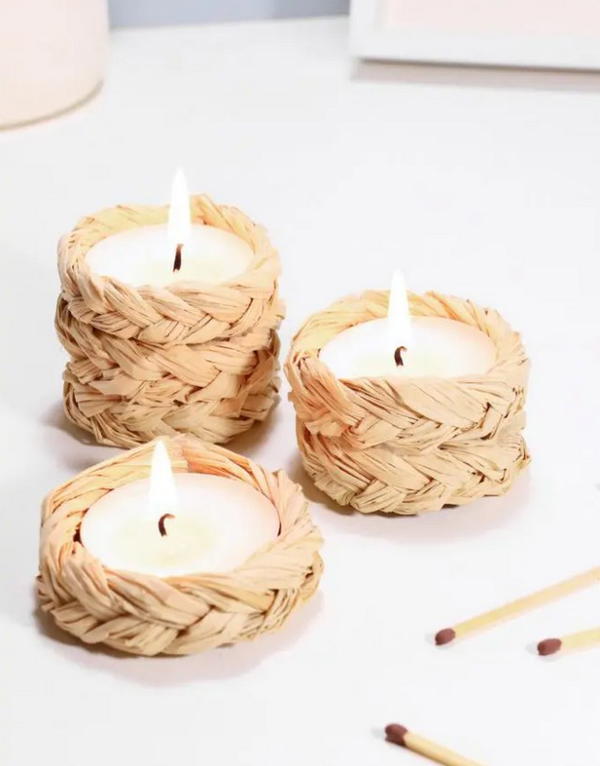 Natural raffia makes a beautiful DIY tea light candle holder. These are so easy to make and would look great grouped on a table or as unique cutlery holders at your next dinner party. This is the perfect craft for beginners who are just crafting. We will show you how to create your version of our beautiful light holders and decorate them differently. This can be very rewarding and relaxing, so give it a try. All supplies will be provided. You can make several at home and choose your favorite color, or you could even gift it to a friend or family member!
Make Tea Light Candles Idea
Learn how to make tea-light candles at home! Watch our video guide, and follow our step-by-step instructions to see how easy it is to make tea lights. This tea light candle-making tutorial covers the basics of making light tea candles, such as the different types of wicks, how to make the perfect wax, and how to get a consistent color with your batch. You'll find everything you need at the hardware or craft store, so gather some supplies and let's get started!
DIY Tea Light Candles At Home
This DIY tutorial explains the steps to create your tea light candles, which are great for mood lighting during dinner parties and romantic evenings. They can also be a fire-proof night light in your bedroom or office. This DIY is a good way to make a perfect blend of art and science. The tutorial on the light tea candles at home is a fun project to explore the chemistry behind the process of making everlasting tea light candles that can brighten up your party and home or bedside with elegance.
DIY Tea Light Holder Tutorial
Make your tea light holder with this easy DIY tutorial. These are perfect for gifts or add a soothing touch and ambiance to any room. This tutorial will show you how to make tea light holders from simple materials you can find at your local craft store. Use these as a centerpiece, or give them as gifts. You'll be amazed at what you can come up with! We'll show you what materials you will need, measurements, and more tips and tricks on how to create this project.
DIY Tea Light Holder Idea
Today I'll show you how to make diy tea lights for home decor and easy homemade gift ideas. This is one of the easiest DIY projects you can try at home and is also a good idea for Valentine's Day decorations, Mother's Day decorations, or kids' bedroom decorations. You can make this candle holder in any size, color, and fragrance. Its creation is too easy to cover the holes with tissue paper or thin paper and makes the flower petals. After getting the desired effect, remove the tissue or thin paper to reveal the holes.
DIY Tea Light Lantern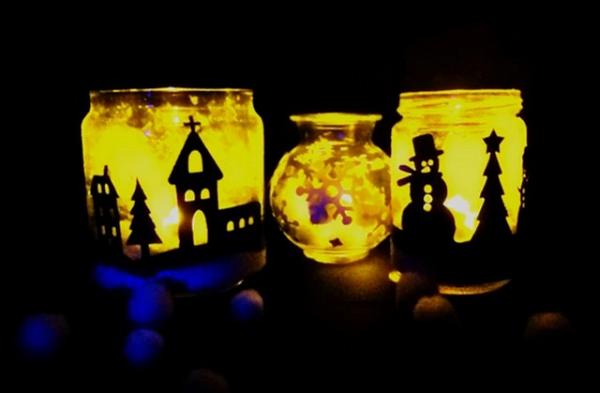 Our easy-to-follow guide shows you how to make a DIY tea light lantern, perfect for cozy evenings in the winter. Keep warm and brighten any space with this DIY tea light lantern. Brighten up your evening table with our brilliantly convenient DIY tea lighter holder. This pretty lantern is the perfect structure for lighting the way on a cozy winter night at home. All you need is some card and a tea light holder!