A Wax seal stamp is a popular method for personalizing your letter and envelopes. It gives your correspondence a personal touch, which has made it popular among many businesses in recent years. As opposed to other sealing methods, like stickers and rubber stamps, wax stamps are high-quality and customizable to fit your needs. But the downside is their prices, which can add up considering that businesses need multiple types of seals for different purposes. So it's becoming increasingly common for people to DIY their own Wax Seal Stamp with some readily available materials. The DIY Wax Seal Stamps will be a beautiful addition to all your correspondence, whether it's letters, invitations, or postcards.
DIY Wax Seal Stamps
Handmade DIY Wax Seal Stamps are a great decorative tool for your home or business. These stamps can be used as an art medium and a practical way to give your correspondence a unique personal touch. DIY Wax Seal Stamp Projects have been around for a long time. They are so beautiful and classy that they suit any occasion. It's no wonder DIY enthusiasts have been making their own wax seal stamps to impress their family and friends. Although you can buy ready-made stamps online or in craft stores, you can still make these beautiful seals at home with simple tools and the below-listed Wax Seal Stamp ideas!
No Advanced Skills Required
The DIY Wax Seal Stamp plans are the best way to get started making your own wax seals, but it is also an excellent gift for any budding designers or calligraphers in your life. You just need basic crafting supplies such as a craft stick, acrylic paint or ink pad, chalkboard sticker, and paper trimmer. Then all you need to do is follow a few easy steps for making your own custom design! Don't worry - it is possible to make a wax seal without spending hundreds of dollars on expensive tools!
Uses And Scope:
Wax seals are often used to make a letter or other correspondence more personal and memorable. When sealed with a glossy, red seal wax, people will know you mean business immediately. Wax seals have been used for centuries to send messages and make a statement. Whether you want to use it in your business or just for decorative pieces, these DIY Wax Seal Stamp tutorials will help ensure your documents look like they came straight from an elite business. You'll love how easy it is to create your wax seal stamp!
How To Make A DIY Wax Seal Stamps
Are you interested in making your very own wax seal stamp? Do you want to try it but don't know where to start or how? If so, then you're in luck because this tutorial is designed for people like you with no prior experience or minimal skills in crafting and building things. This DIY project is a great way to increase your skills and become more adventurous when crafting. These stamps are perfect to use as accents on projects, to leave your mark on personal items such as books and pictures, or even to use as a gift card holder. Using this guide will show you how easy it is to make nearly any seal stamp that is truly unique!
DIY Wax Sealing Stamp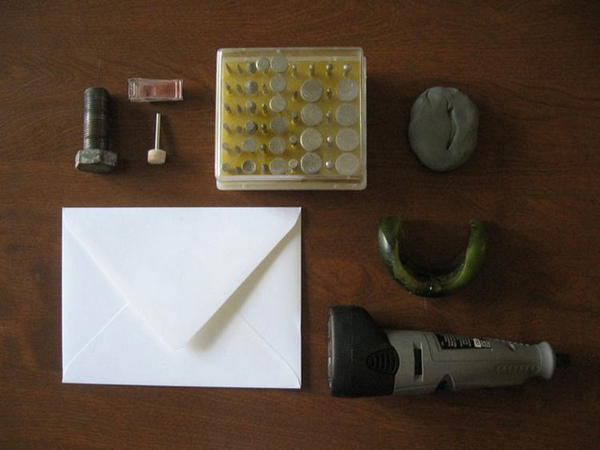 Add a personal touch to your wedding card invitations using a customized design from our wax seal stamp. Choose between an array of images, including bees, butterflies, and flowers. Moreover, you'll also receive an assortment of colors that you can choose to apply to any material. Be as creative as you want - this personalized stamp is yours. Our Wax sealing stamp is an excellent way for couples to personalize their wedding cards!
Wax Seal Stamp DIY Tutorial
Wax seals are a fun way to add some personality to your letters. In this project, you'll make a stamp with an eye design. You can decide the type of wax and the color of wax you want your seal to be. This is a straightforward how-to guide with lots of helpful tips and tricks to DIY your own stamp without having too many problems. The stamp design has an "eye" pattern, but you can choose whatever format. All needed for this project are some paper, a pencil, scissors, glue, and wax crayons.
Sugru Wax Seal Stamp Plan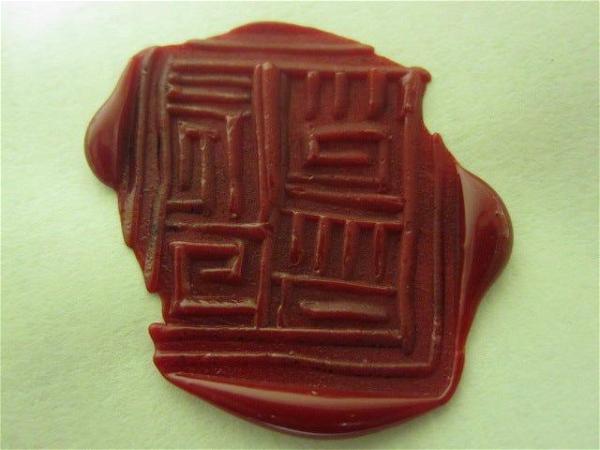 We know business is serious work, so we want to help you keep it authentic. With our Sugru wax seal stamp and all the materials you need, you can create a custom stamp just the way you want. This guide will walk you through the steps needed to create your own custom seal for all kinds of paper and documents, validating ownership and adding extra personality to any letter you send. Be sure to read through and follow the comprehensive guide, so you can start making your own personal design in no time.
Wax Seal Stamp Tutorial
Do you love to send handwritten notes? Envelopes are inexpensive to send little surprises, appreciations, or just a "thank you" note. They look so impressive when beautifully crafted and sent in the mail. And it's so much fun to create your own unique wax seals for each of your letters using Sculpey clay and other supplies. This DIY project will provide the tools, materials, and step-by-step instructions to get started so that you can make your mark with these unique stamps.
How To Make Wax Seal Stamp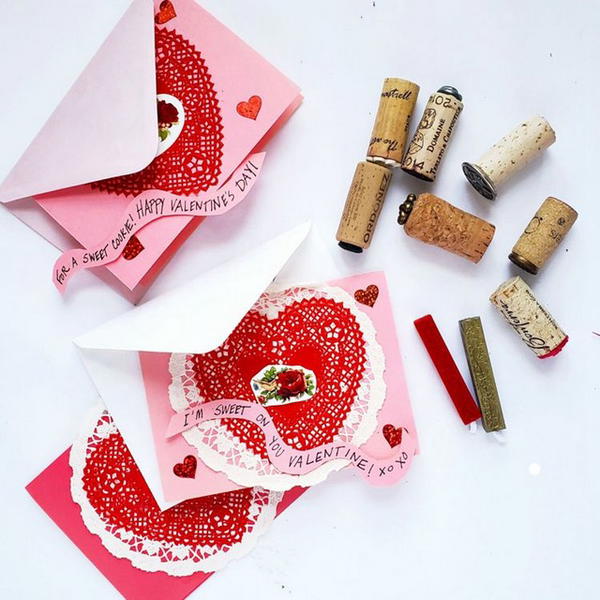 If you love to write, it's always a good idea to have a wax seal for sealing your letter. A wax seal adds an element of romance to the letter, making it feel unique and personal. Here is a simple DIY tutorial for making your own wax seal. You'll need some essential tools like scissors, glue guns, corks, lots of decorative buttons, and some other stuff that are listed in the shopping list included in the tutorial. Makes a great gift for anyone who likes to write letters on paper and seal them with wax.
Homemade Wax Seal Stamp
If you've ever wanted to add a personal touch to your stationery or business documents, this is the perfect DIY project for you! Create your own unique wax seal stamp to use on all of your correspondence and official documents. This quick tutorial teaches how to fashion your stamp with a few basic materials. Follow the steps in this tutorial to make your own wax seal stamp to enjoy your correspondence and official documents for your business.
Wax Seal Stamps Creation
Learn how to make a wax seal stamp from materials you already have. These stamps are great for sealing envelopes, decorating paper and fabric, and creating your own cards and invitations. These antique seals add character and drama to handmade cards, invitations, and cherished letters. With this video guide, you'll learn how to make your own wax seal stamp using materials you probably have around the house. The process of making the stamp is very easy!
How To DIY A Seal Stamp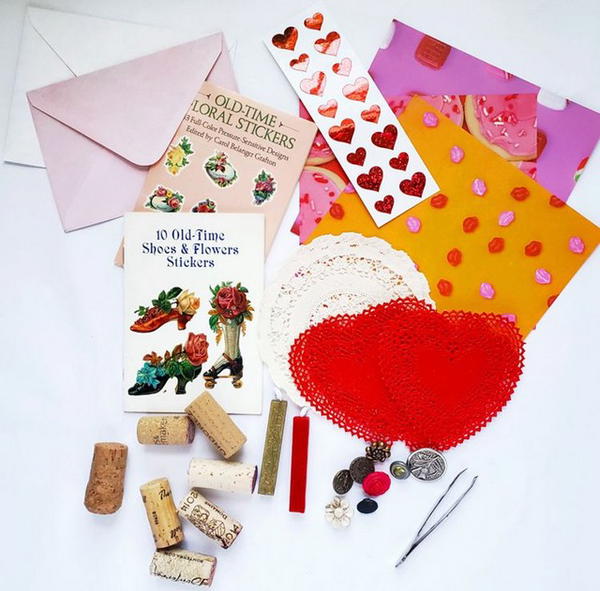 The materials needed to make a wax seal stamp are not very expensive. You only need a pair of scissors, an old button, a wine cork, and some ink. To start with, all you need to do is cut the button into the shape of an imaginary circle. Next, grease both sides of the button to get the wax to stick better. Apply the ink onto it and press it against some paper or cloth until you get your desired effect. Another way to create your own seal would be to use a circular cookie cutter as a stamp handle. For this purpose, simply pick up any round cookie cutter at home and clean it thoroughly before using it on your materials. Alternatively, you may even buy one from your local supermarket if you like experimenting.
Wax Seal Stamp For Gifts
Make your own DIY wax seal stamp. This is an excellent project for children to make and use or adults who need a creative craft while on holiday. You will be able to customize your gift wrappings and holiday cards with your unique wax seal stamp, which you can make from old chess pieces, buttons, and other materials already in your home. If you want to DIY and are a beginner, this tutorial is for you. It's super easy, and it's a super budget-friendly option too!
Clay Wax Letter Sealer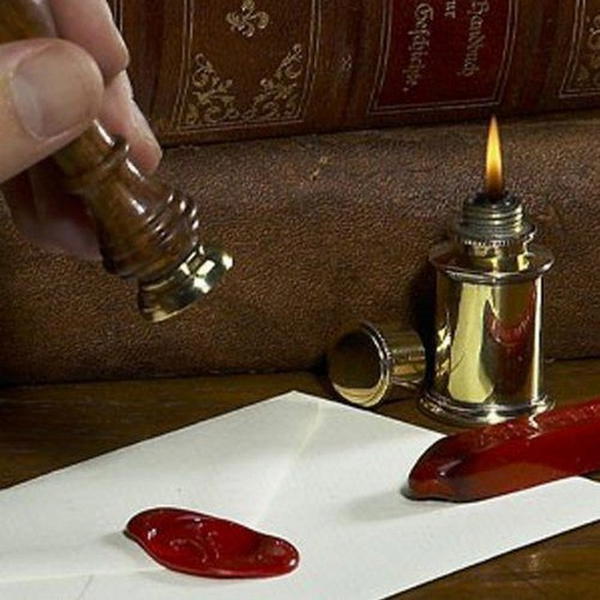 This handmade wax seal stamp is excellent for a unique handcrafted, custom design to add to your letters and packages. Also makes a beautiful gift idea! Creating a wax seal stamp is a fantastic way to make your own personalized design. The process isn't complicated, but it can be overwhelming at first. But with our help, you can make an exquisite wax seal right home! Trust us, creating a wax seal stamp is worth your time and effort. It will add that shiny look to your envelopes, letters, and card packaging, giving it a classy touch.
Wax Seal Stamp Idea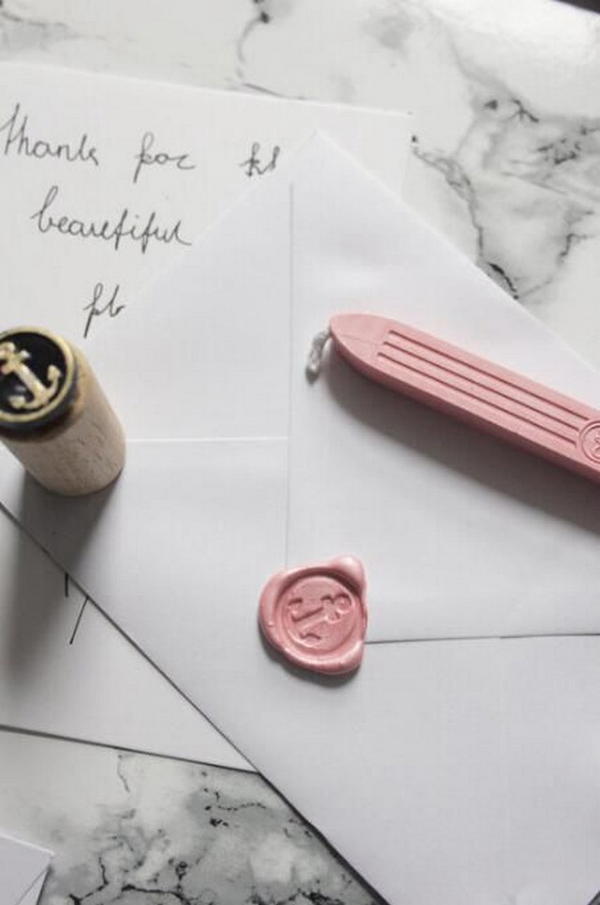 If you are looking for a new crafty DIY project that can be completed in no time, making a wax seal stamp with just some dowel and a button is perfect for you. You can create your own monogram design or print one online to make your wax seal stamp unique. Customize it and use it to seal your personal correspondence in style. This project is made as a fun gift or as a decorative piece for your home or office. You will be surprised how simple it is to create your own wax seal stamp with just a dowel and an old button!
How To DIY Wax Stamp At Home
You can make your own wax seal stamps with materials you have at home or buy one online. This simple project is perfect to create if you have large amounts of loose items to seal and want them to be personalized. It's a great way to make your own personalized rubber stamp. Wax seals are a traditional way to sign or mark essential documents or letters, but they are also a great craft option for kids and adults. The steps in the video tutorial will show you how to create this project easily at home.
Chocolate Wax Seals Idea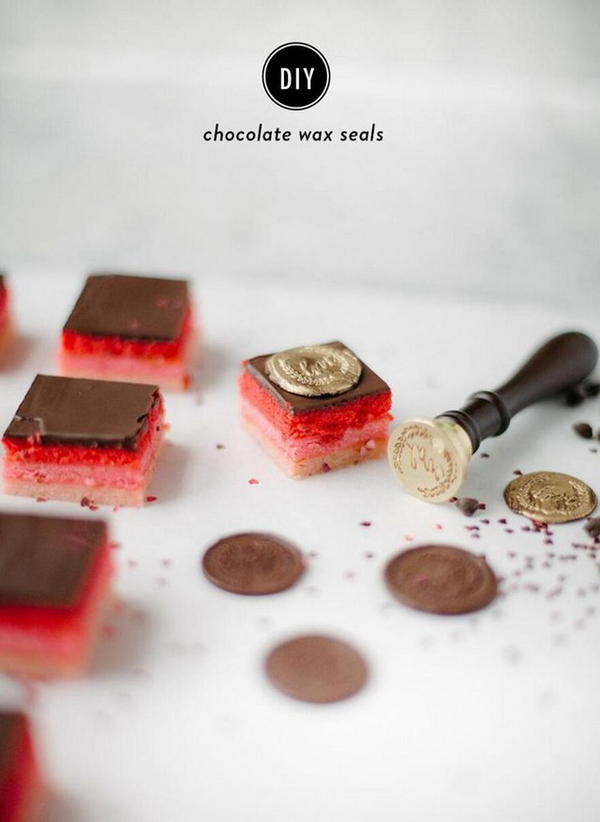 This tutorial teaches you how to make a chocolate wax seal stamp. All you need are a cup of chocolate chips, parchment paper, gold luster dust, and a wax seal. When you're done, you can imagine the heavenly smell and shape your wax seal would have! There's no better way to take your creativity up by several notches than with this DIY glittering chocolate wax seal stamp. This DIY project allows you to display creativity and give your mail extra flair.
How To Make A Rubber Stamp For Sealing Wax
Being punctual is always important, but making sure your mail is sealed with wax can be even more precise. Wax seals can either make or break a formal presentation, so you must ensure that your stamp will be accurate and easily recognizable. Luckily, this rubber stamp will help you achieve just that with its intricate designs and classic colors that are sure to impress any of your clients. With this step-by-step tutorial, you can make a beautiful, elegant, yet simple to use stamp. It's perfect for sealing envelopes and any document you have!