Get ready for the bathing season with these DIY Wax Warmers. Whether your bathroom is small or large, you can create a charming and beautiful space to relax and unwind. Wax warmers are a great way to create a relaxing, spa-like atmosphere in your home. They also help keep your candles free of wax drips and encourage more candle burning. With these ideas, you can create a new warmer for virtually any room in the house! Or you can also bring the warmth of candlelight to your home with these 18 DIY Wax Warmer Ideas. You don't have to buy an expensive wax warmer - you can make one yourself!
Homemade DIY Wax Warmer

Discover the different ways to create your homemade wax warmer and make them look stylish in your room. DIY wax warmer with essential oil blends. Experiment with different scents to create a personal aroma experience. Wax warmers are a great addition to any room, but did you know there were many different ways to create your wax warmer? From DIY no-sew cloth-covered warmers to melting pots, it is easy to pour melted wax into others or even create your unique shapes for the wax warmer. This collection will find some of the best DIY Wax Warmer Ideas!
Advantages Of DIY Wax Warmer Dish
DIY wax warmer ideas are a great way to save money, and if you have been thinking about getting one, you are probably wondering what the advantages of DIY wax warmers are. Well, here are some of them:
They Are Cheaper: One of the biggest advantages of homemade wax warmers is that they are cheaper than buying one from the store. If you buy an electric wax warmer, it can cost anywhere from $15 to $50 or more, depending on where you get it from and how large it is.
They Are Easy To Make: Another advantage of doing your DIY wax warmers is that they are fairly easy to make. You need basic supplies like an old pan or bowl and some candle wax crayons or cubes, which can be found at any craft store for about $5 for 24 cubes or crayons.
You Can Make Them Any Size You Want: One size option is available with electric wax warmers: small ones that only hold a few pieces of wax at once. However, homemade versions have no limits on how big or small they can be made, so they fit any space in your home!
Wax Melts With Essential Oils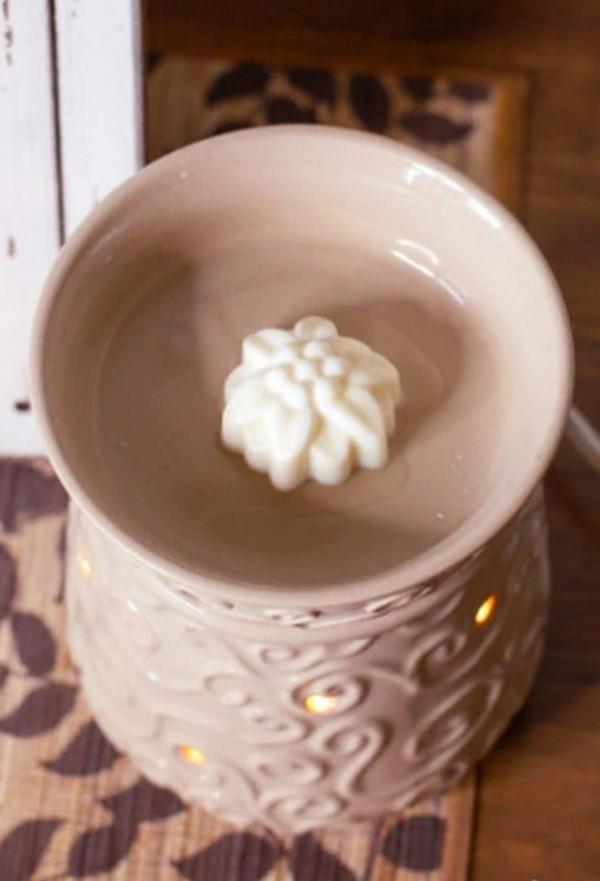 Looking to add a personal touch to the home? Or perhaps you want to make your own personal candles? These DIY wax melts are just perfect for you. After being lit, they will emit an amazing aroma and can be used indoors or outside - even on the patio! The fragrance is a powerful tool for mood management. It helps us feel relaxed, peaceful, energized, focused, or romantic and seductive. This DIY wax melt recipe makes it easy to create your own scented melts using simple, all-natural ingredients.
Homemade Wax Melts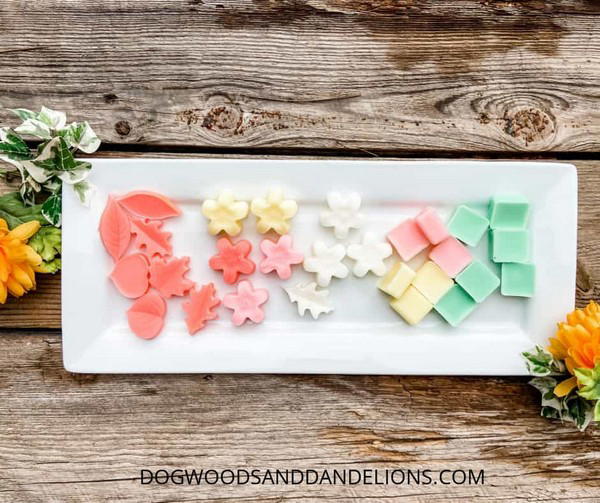 With this easy DIY project, you get many wax melts that smell delightful and make your home smell amazing when melted. This is especially beneficial if you have pets; they'll love those great-smelling scents! This simple DIY tutorial shows you how to make natural wax melts with only two ingredients. This project uses unbleached soy wax and fragrant essential oils, which makes it safe for home use. All you need are two main ingredients: soy wax and essential oil!
DIY Wax Warmer
This DIY wax warmer is great for beginners, and you can use it for various purposes. This wax warmer is super easy to make, and it's only cheap because you can get all the materials required for free. All you need to do is place a flameless candle into a mason jar and add some scented tarts or cotton balls inside it. Then, place this jar on another (larger) jar filled with water. The heat from the candle will go through the smaller jar, making your room smell better! It's also bound to be a popular gift idea too!
DIY Candle Wax Burner
DIY Candle Wax Burner is a very simple DIY project. This is an incredibly easy DIY candle wax warmer. You'll need a plastic cup, candle, and oil burner for this one. If you don't have the latter, you can use a glass and a frying pan to melt wax on the stove and then light it up with a lighter or match. This project is perfect for people who haven't made any candles before. It's made of a plastic cup, candle, oil burner, and scissors. If you want to make something useful at home, this homemade decoration will be very good for you.
DIY Presto Pot Candle Wax Melter
You will have one of the coolest candle holders in the neighborhood. It's easy to make with a Presto Pot and a few other goodies. This is a simple, easy and quick project. You will save money and make your life a lot easier too. All you need to do is find a good pot, drill a hole in the middle of it and remove the metal stopper that was blocking the hole! This project is expensive and easy to make with the items and tools you need to complete the Presto Pot Candle Wax Melter. You can use a wooden box and fill it with sand, but if you want something that doesn't look like a shoebox, you can go for another material.
Homemade Wax Melts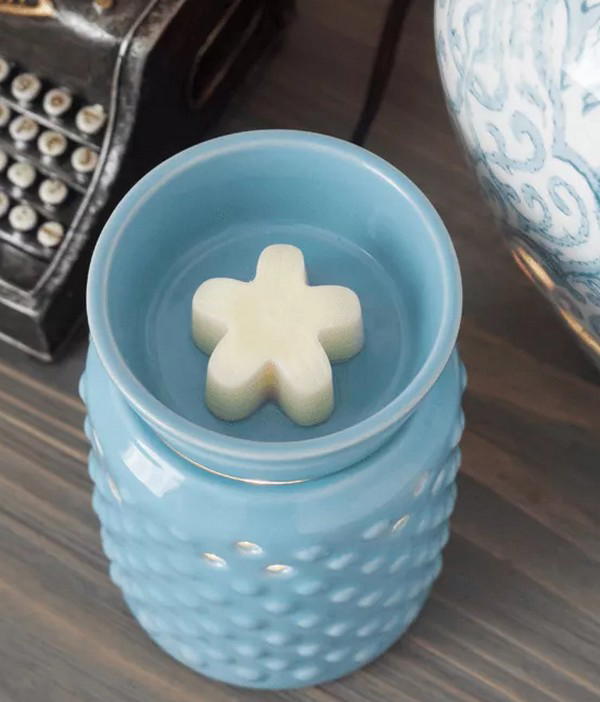 Make your scented wax melts for your oil warmer. This guide will show you how to make a homemade wax melt with just a few safe and natural ingredients. You can easily make a beeswax warmer all by yourself. You'll need 100 drops of essential oil, ½ cup coconut oil, and ¼ cup of beeswax pastilles. If you want to add a design to your wax warmer, you can put a silicone mold on top of it. You'll be able to create unique scents that smell amazing and last longer than regular scented waxes. Unfortunately, homemade wax melts can be time-consuming or difficult to make. But with this recipe, you won't have any problems!
Make Wax Melts For Wax Warmers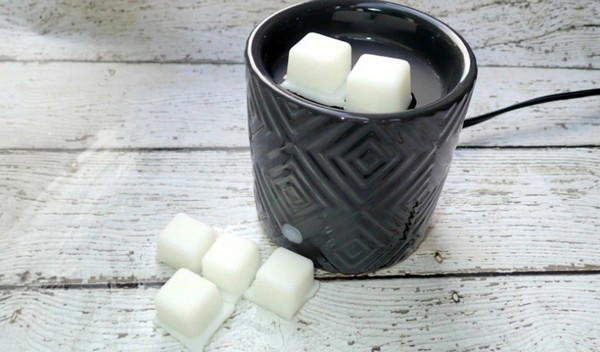 This is an easy and inexpensive way to make your wax melts for use in an electric wax warmer. Make your wax melts at home with this recipe. Customizing each melt with your favorite essential oils and scents is easy. Making your wax melt gives you control over the ingredients you use and the scents created. You can change them up as often as you want, so save extra for each of the following recipes. Wax melts make your home smell fresh during the holidays or whenever you desire.
DIY Wax Melts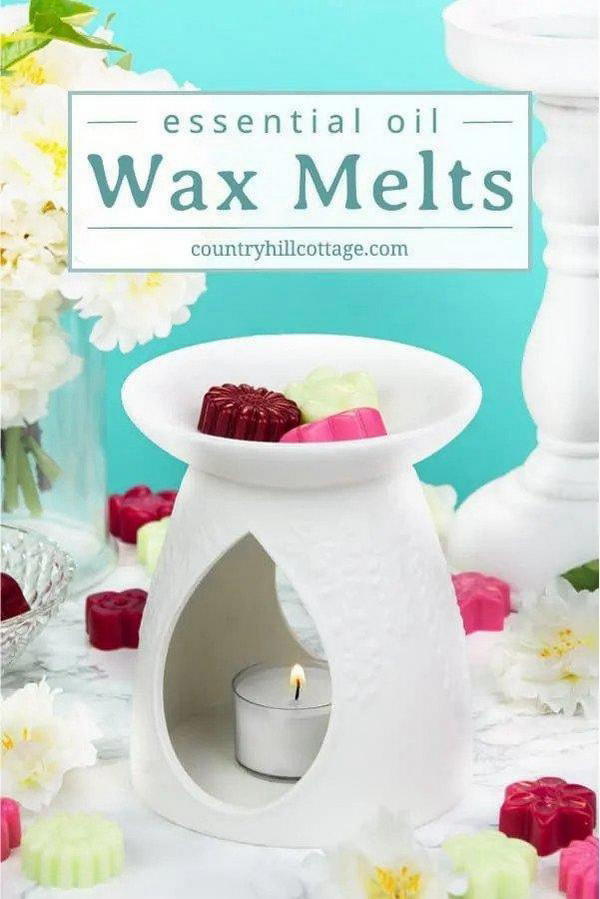 A wax warmer is a great way to scent your home, and it's very easy to DIY one! This simple project has you melting soy wax, adding fragrance and dye, then pouring it into a silicone disk mold. Once your candle has cooled and hardened, it can be popped out of its mold and ready to use. The most challenging part of this project is getting the proper ratio of soy wax, essential oil, and dye for your particular fragrance. With this guide, we've shared our secrets for making your wax melts that smell amazing!
DIY Walnut Sea Glass Wax Cube Warmer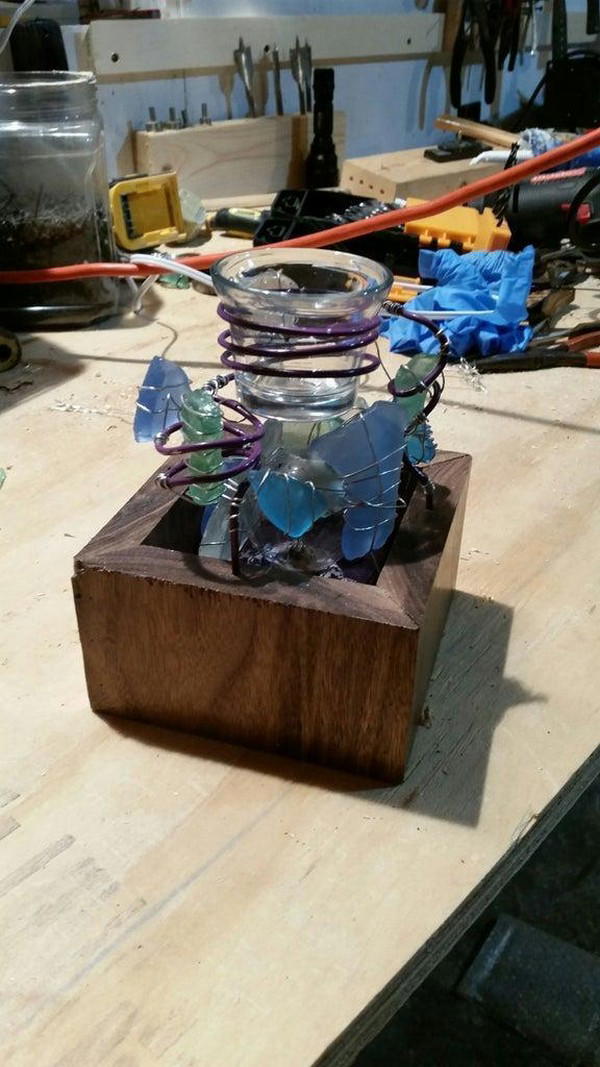 In this DIY Walnut Sea Glass Wax Cube Warmer tutorial, we'll show you how to build a stylish and versatile wax warmer from reclaimed wood and walnut. This DIY sea glass cube warmer is a great project for the beginner. It uses galvanized fencing wire to create a unique design that you can tuck into your windowsill or tabletop. You'll be surprised at how easy it is, and in just a few steps, you'll have your very own DIY decorative piece! The procedure is simple enough that anyone can attempt it at home, even with limited DIY experience!
All-natural Wax Melts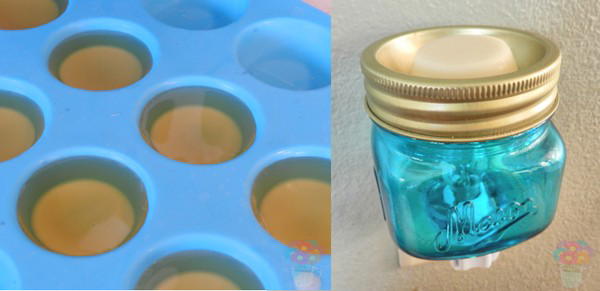 Wax melts are a great way to make your feel-good home products. They're easy to use, fun to experiment with, and can make the house smell wonderful! This is a guide that will help you get started with making your wax melts easily and enjoyably. They can emit lovely smells, which is why they're so beloved. But, many people do not realize that scents from perfumes, air fresheners, shampoos and conditioners, body lotions, and even some household cleaners can irritate some individuals. Many people suffer from allergies and asthma, which fragrances can cause.
DIY Candle Melt Warmer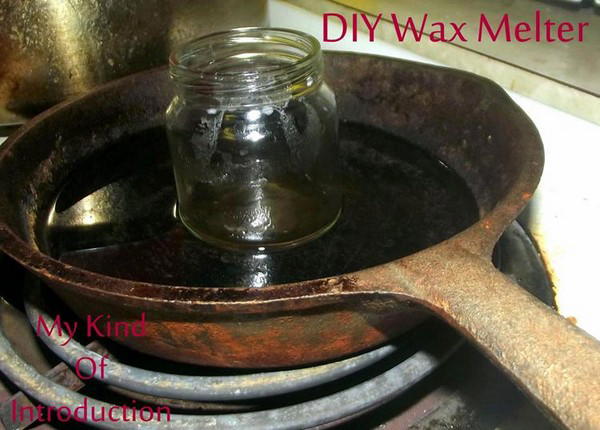 This is a super easy way of making a wax warmer, and it looks amazing. And that's all you need to start making one of these at home! You'll be able to save money because it won't cost you much. This DIY candle melt warmer is durable and results faster than most other wax warmers (like my mom says). These are cheap and can be made with your existing resources, so what are you waiting for? Go ahead and get started!
DIY Scented Wax Warmer
If you're looking for a pleasant and easy way to scent your home, try this DIY Scented Wax Warmer. This wax warmer uses honeycomb tea lights to make your house smell wonderful without fuss or bother. You could even use it as an alternative to candles if you live in an apartment block or can't have any open flames near your place. It's incredibly easy to use and makes a great gift idea! This easy DIY project is perfect for anyone who loves creating their home decor at a fraction of the cost you would pay in stores.
Homemade Scented Candle Warmer
This simple project can be done effortlessly in less than 2 minutes. Measuring about 2 inches across, it's big enough to accommodate a standard-size votive glass jar. A standard-sized glass apothecary jar works perfectly as well. This project doesn't require much time or money, and you will be guaranteed the best result in less than 5 minutes. In addition to the ease of this project, it also saves you a lot of money since you can create a scented candle warmer at home for about $5!
DIY Electric Wax Melter
Turn your raw materials into beautiful art with this DIY electric wax melter. This electric presto pot is small, compact, and fast-heating, so you can make your candles at home when you have time. This DIY electric wax melter and warmer is designed to keep your potpourri and other herbal wicks burning for long periods. The entire unit is made from a Presto electric pressure cooker, readily available at any Walmart or grocery store. This project will only take about 30 minutes of your time, so it's a great option if you want to try something inexpensive and effective.
How To Make A Presto Pot Wax Melter
In this video guide, you'll learn how to make a Presto pot wax melter for melting over 40 pounds of wax at once. This is the best way to melt a large amount of wax efficiently. All you'll need is a presto pot and ball valve, as well as some wiring from a home depot or hardware store. You can also use this method to pour paraffin wax onto large sheets to make flower wreaths or candles with multiple layers.
DIY Wax Warmer For Car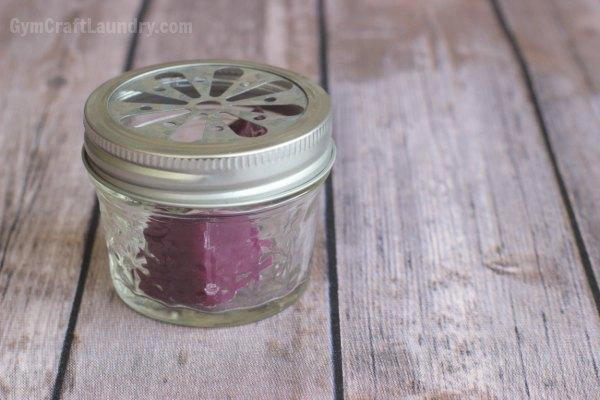 If you love the fragrance that comes from wax warmer and you want to add that same scented aroma to your car, then this DIY is for you. The best way to eliminate the stale car smell is to freshen up your ride with a fragrance. Here is a simple DIY guide that will teach you how to make an air freshener that you can use in your car and smell nice at all times. This DIY car wax warmer guide shows you how to make a wax warmer that will suit your car space and fill it with amazing fragrance.
How To Make Candle Wax Melts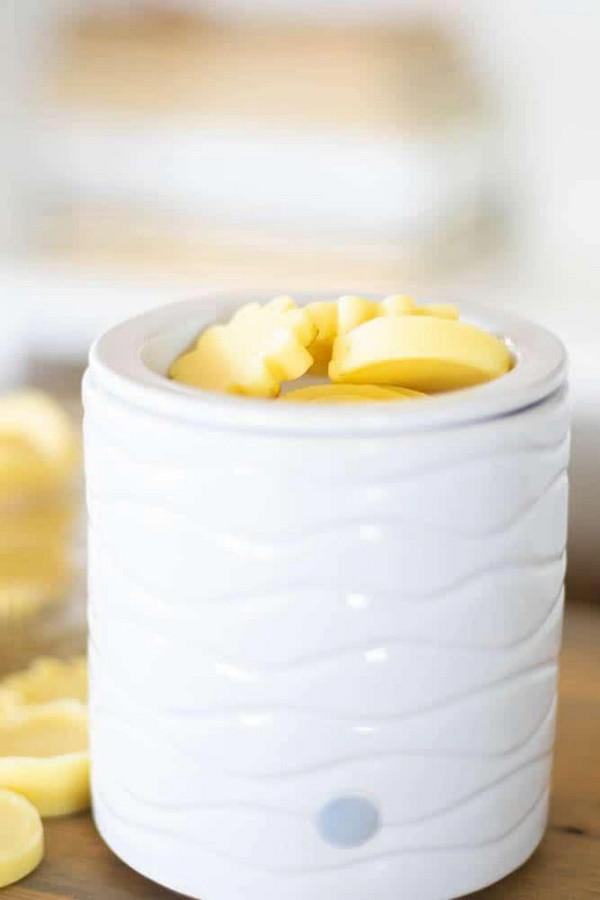 Candle wax melts are a fun and relatively easy way to make your home smell nice. These candle wax melts are simple to make and use only a few drops of essential oils. The result is a scent that's great for any mood or season. Add the wax melts to your favorite warmer or diffuser, and enjoy the fragrance! You can make several shades of color using the same technique, whatever you need for the season or your favorite scent.
Wax Warmer Hack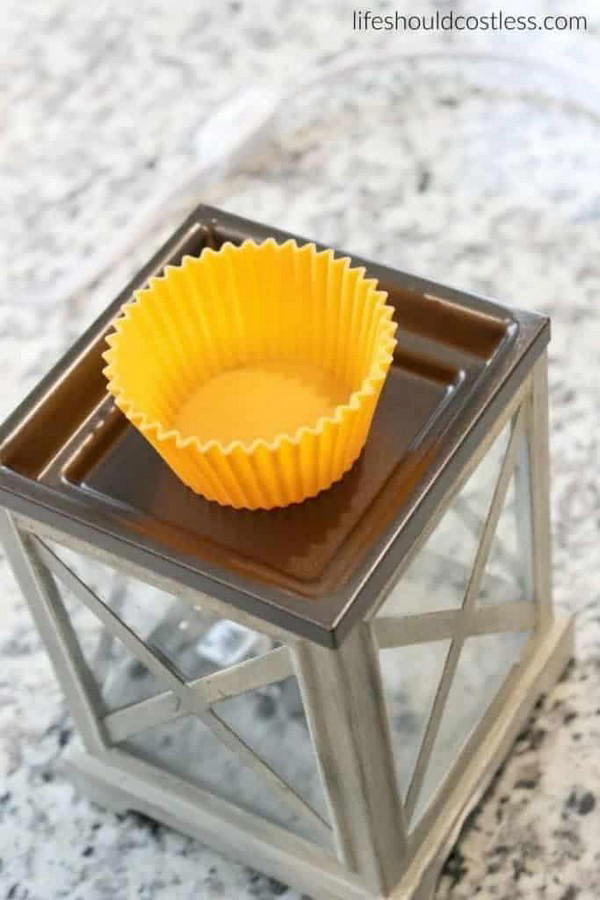 We all know that every wax warmer is more or less the same. But this one has a premium feel, and most importantly, it can go over the top of your stove. With the included timer and temperature settings, you can now enjoy fruits, waxes, pies, and more at your fingertips! This will change your life for good. You can have a nice wax warmer that is portable and easy to use. All you need is a few supplies, some elbow grease, and about 10 minutes to create your wax warmer!