If you want to save money and improve your skills by building a barn door, you've come to the right place. Barn doors have an attractive, rustic appearance that many people like to use to decorate their homes. These 21 DIY Barn Door Plans are durable and not that difficult to build if you have a good saw and some extra lumber laying around. When it comes to building a barn door, there are many different styles and designs available for you to choose from. You can use them as interior or exterior doors, depending on your preference. They also come in a variety of materials such as wood, metal, or glass, which makes it even easier for you to find one that will suit your home best!
Barn Door Plans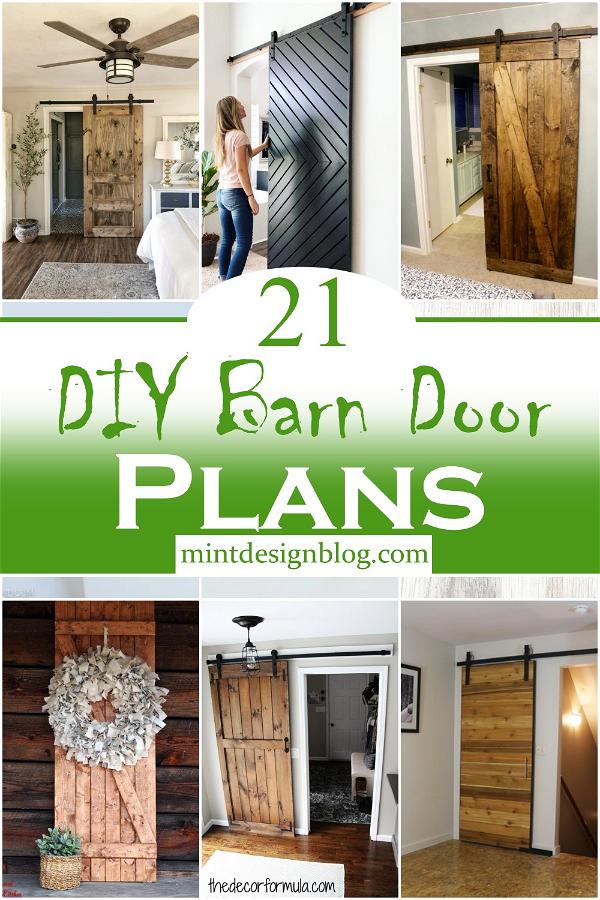 When you make a barn door, you need to cut the wood and then make it into your desired shape and there are many ways on the internet you can learn how to do this. You can do it without a lot of experience or skill too, but you will have to consult some DIY guides on how to do that. If you have gotten a lot of positive feedback from your previous projects, then you may want to consider using it as inspiration for more DIY projects.
Check out this list of 21 DIY barn door plans and choose the one you want to do. Since many people prefer sliding doors to other types, it's important that you look at all the options and make sure you like the design style before you get started. Make sure everything is square before you secure the door to its frame and casters.
For all the DIY lovers out there, these easy-to-follow 21 DIY Barn Door Plans will give you step-by-step instructions to build a solid, durable, and beautiful barn door.
Build A Modern Barn Door Like Joanna Gaines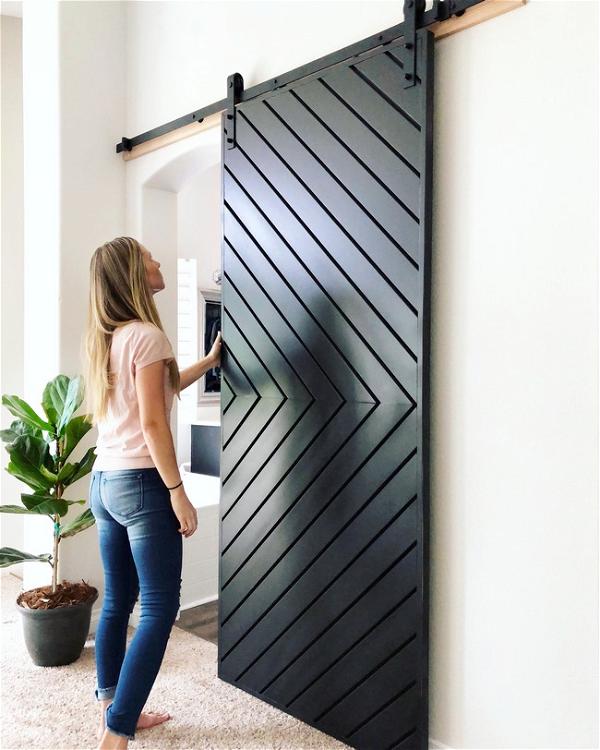 There's nothing that Joanna Gaines loves more than an iconic sliding barn door. Joanna is here to teach us how to build a modern barn door, just like the ones featured on Fixer Upper. This course will show you how to build a modern barn door on the cheap! You'll learn how to use pocket holes and pocket screw joinery, how to make your own DIY hinges and hardware, plus get a full cut list and material breakdown for an ultra-affordable project! Build your own statement piece at home with these hand-selected DIY supplies. The wooden arrow door covers come in a variety of sizes and styles. Get creative and build a modern addition to your home from scratch!
How To Make A Sliding Barn Door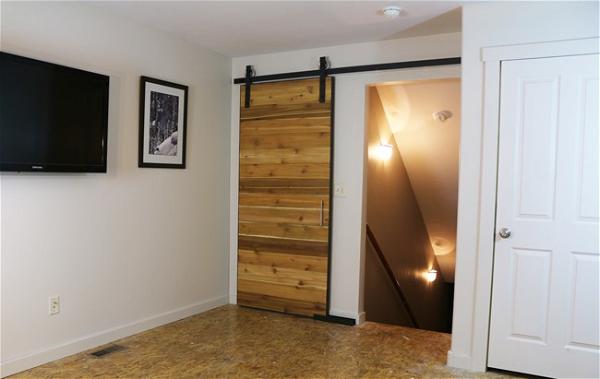 Barn doors are beautiful! By installing a barn door, you're no longer taking up valuable floor space. They create a unique, farmhouse charm and can be added to both closed-off rooms and closets. If you love DIY, woodworking, or building in general, making a barn door is a fun and easy project. The best part is designing your very own sliding barn door, a custom fit for your home. This sliding barn door is a great way to add character and privacy to your home. Made from sturdy pine and featuring durable steel hardware, this sliding barn door combines the rustic look of wood with the strength of the metal. Easy-to-follow instructions will guide you through every step of the process, from foundation to finishing touches. Perfect for a rustic or modern farmhouse home decor style, this sliding barn door adds charm wherever it is installed.
Build A Rustic Barn Door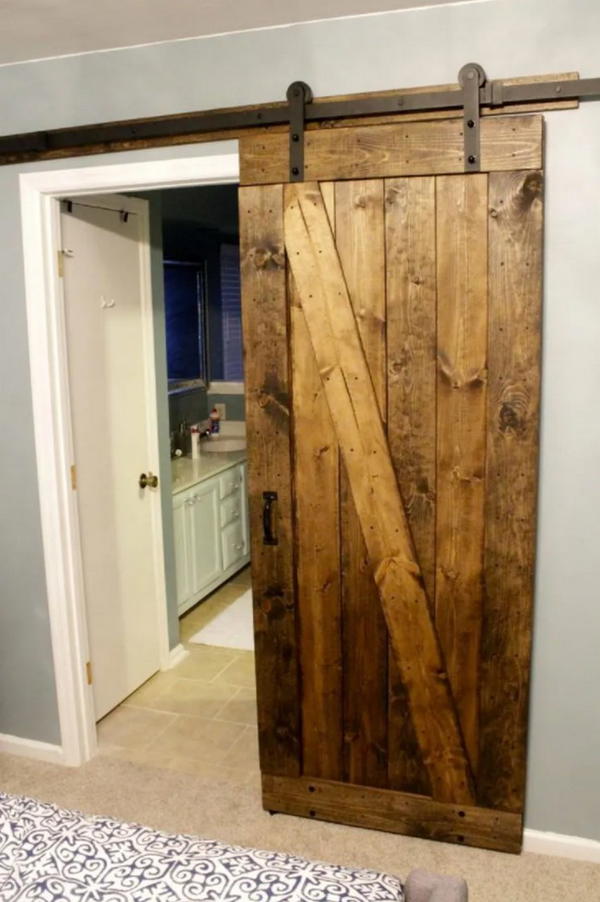 These barn doors are the perfect finishing touch for your mudroom, master bedroom, bathroom, or even your kitchen pantry. If you like simple projects that will add beauty to your home and save space, this project is perfect!. Build an authentic-looking door for a one-of-a-kind application that will leave your friends, family, and customers in awe. The door is built exclusively using inexpensive, easily acquired materials such as pine planks and carriage bolts to create a high-end final product. Using these step-by-step instructions you too can easily, inexpensively, and efficiently build a rustic barn door in just a few hours. This barn door can add a rustic, farmhouse touch to your home! And the best part: it can be done on a weekend. The DIY barn door tutorial can be seen here, and easy plans will help you get started at home.
How to Build a Barn Door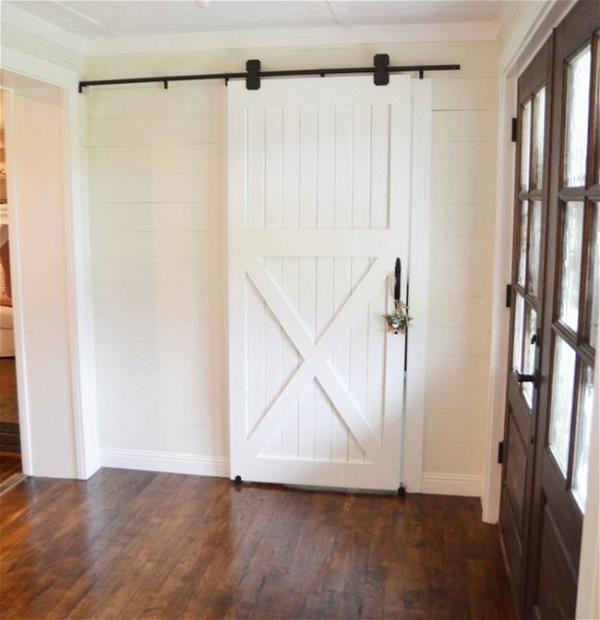 Add statement-making style to your kitchen, dining room, or any other space in your home with a sliding barn door. Learn how to build your own barn door using this step-by-step DIY tutorial. Barn doors have never been more popular. A house with sliding barn doors is both beautiful and practical, especially as a space saver. Barn doors look great in both traditional and contemporary homes, and they are easy to build out of wood. This rustic design will add interest and style to any room in your house and is the perfect addition to transform your space into a farmhouse. This barn door can be customized to blend with any room.
DIY Modern Sliding Barn Door
Difficulty: Easy
Grab your DIY Modern Sliding Barn Door and other supplies and follow along with this project to build a barn door for your home. This door is easy to build and even easier to use once you install it. The door attaches to a track to hang and slide open and closed without much effort. You can finish the door with a stain or paint to match your structure. It's never been easier to DIY than with this video series! These doors can add a little extra charm to any home! Plus, the rustic wood is pretty cheap to buy if you have a home depot nearby.
 Wooden Barn Door and Baby Gate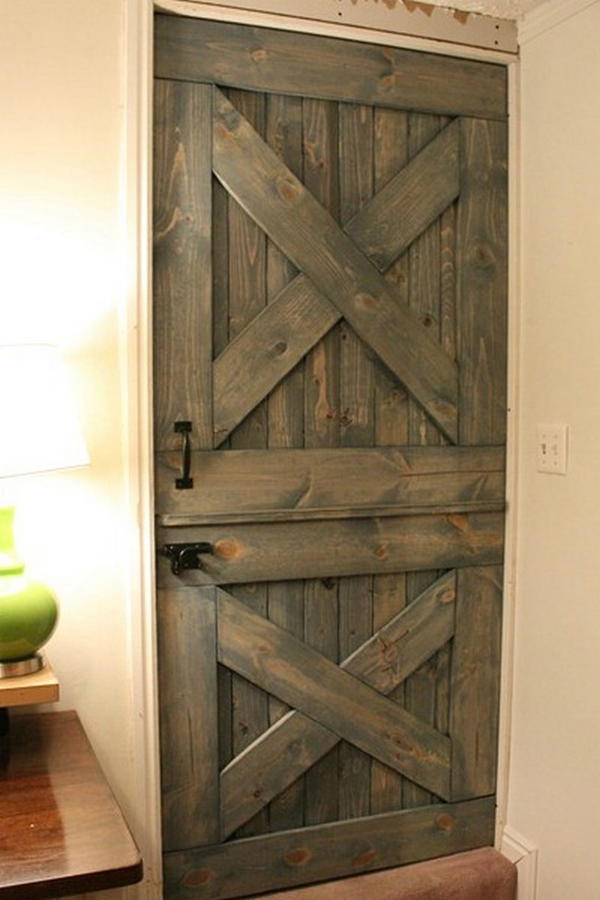 Difficulty: Moderate
This DIY Wooden Barn Door and Baby Gate are made with a sturdy wooden frame that fits together like a puzzle. A super fun project that combines rustic and modern, this DIY barn door features a retro split design. The top and bottom of the door work independently, allowing you to keep the bottom closed but the top open so you can see into the room while keeping pets and children contained. This plan is put in the moderate difficulty pile, but it's not bad if you have patience and measure correctly. It's easy to paint or stain the wood so you can personalize your baby gate in any style you choose. The best part is, when you're done using it as a baby gate, you can attach it to wall hooks so it looks just like a barn door.
Beautiful Barn Door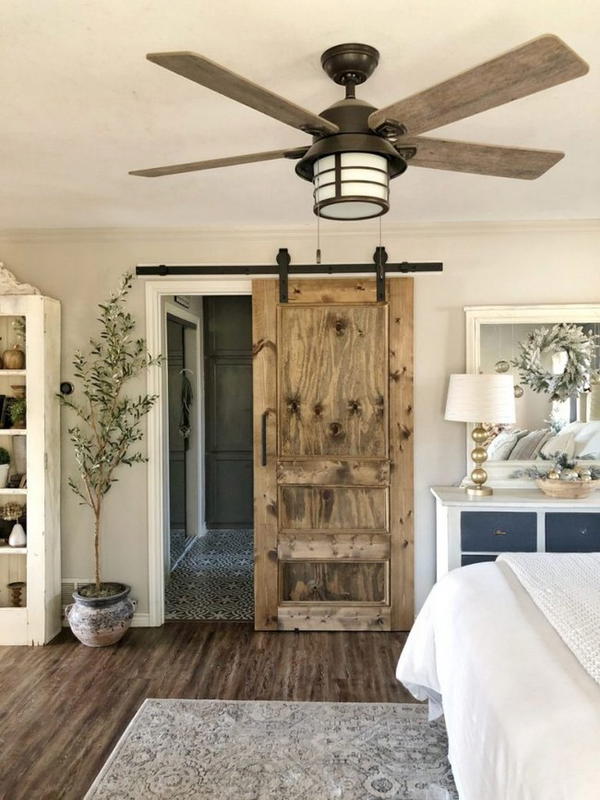 Difficulty: Easy
Looking for an easy way to make a barn door that will look great and last for years? This Beautiful Barn Door is incredibly easy to build, contains no angle cuts for ease of construction, and is durable and sturdy. The beautiful Barn Door is an incredibly easy yet attractive barn door that you can build with only a few tools. You don't need to make any angle cuts, so you can use almost any saw, and the resulting door is durable and sturdy. It looks great painted or stained, and most people can have it finished in a single day. This timeless door looks great painted or stained and is sure to be a welcome addition to any home.
Sliding Barn Door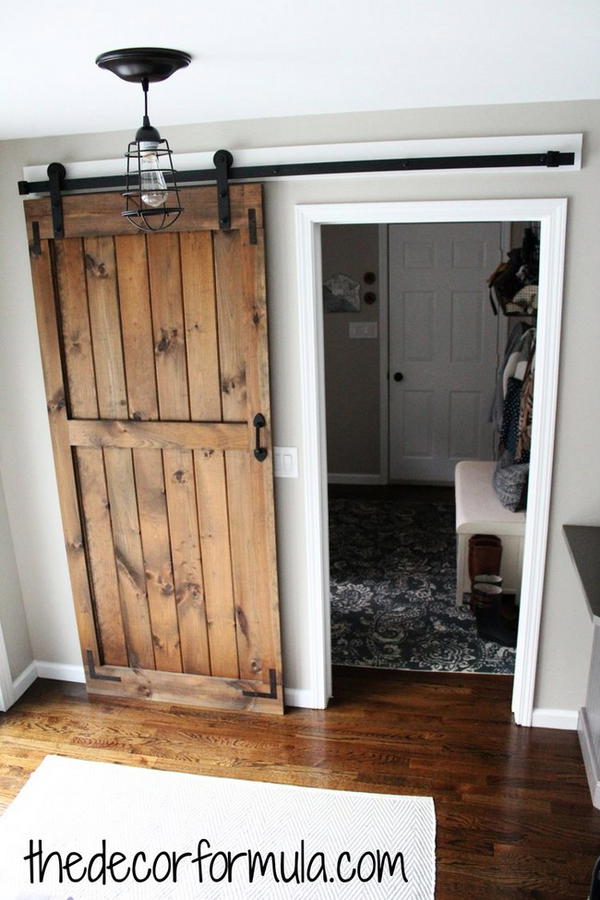 Difficulty: Moderate
A sliding barn door adds character and style to a room. Sliding doors are easy to install, but the most difficult part is deciding where the doorway should go. If you live in a small home or apartment, then this sliding door might be perfect for you. Not only does it save space, but it's also easy to install and very durable. It also looks great and can add character to any room. With a simple, sturdy design, the Sliding Barn Door makes any doorway feel twice as large and twice as welcoming while adding a classic touch to modern spaces. Made of solid pine, it hangs on easy-glide rollers that will stand up to frequent use. And since it comes unfinished, you can stain or paint your door any color you like.
DIY Barn Door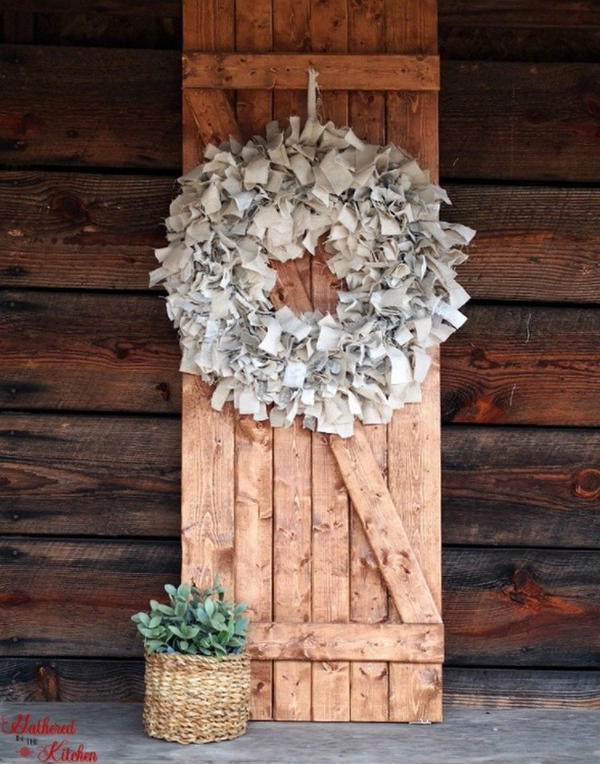 Difficulty: Easy
Save space in your bedroom or living room while adding a beautiful farmhouse-style door to the adjoining room. DIY Barn Door for those of you who want to do some woodworking and don't have the tools to make your own barn door. This barn door uses a simple design and only requires a few cuts and results in a barn door that is surprisingly sturdy. This DIY Barn Door is a beautiful and sturdy barn door that only requires a few cuts and results in a barn door that is surprisingly sturdy. The barn door requires only a few easy cuts and results in a rustic-looking barn door that is surprisingly sturdy. Use our step-by-step instructions to easily build this barn door over a weekend.
DIY Barn Door Simple And Affordable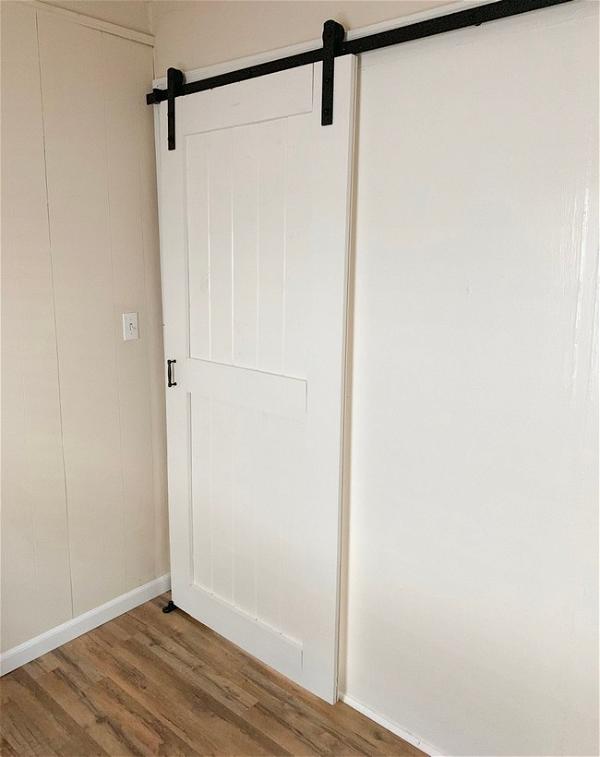 Difficulty: Beginner
If you've ever wished you could have the beautiful look of a sliding barn door but aren't able to cut all of the angles by hand, this is the plan for you. Although it doesn't require much experience, the finished product looks like something straight out of a magazine. This project is designed to be both simple and affordable. There are no angled cuts, so you can make it with a hand saw if that's all you have. The lumber for this project is also very easy to get pre-cut at your favorite home improvement store. This project can be completed in as little as an hour, and all it requires is common materials. Simply attach the included track to your wall, then paint and finish your door to match. Also, the barn door hardware is very affordable and easy to install.
Modern Barn Door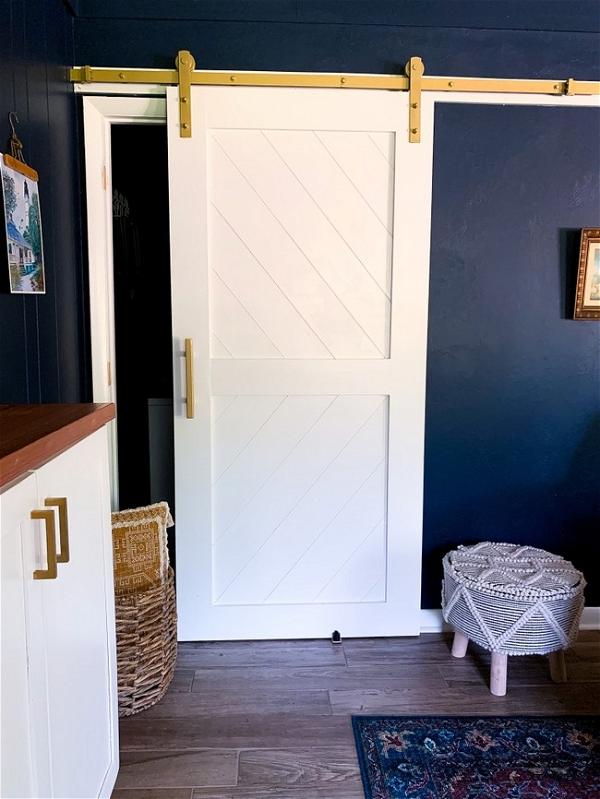 Difficulty: Beginner
Build your own modern barn door for any room in your home. Save on the cost of a professionally built barn door with these DIY modern barn door plans. They're easy to follow and inexpensive to purchase. This design requires minimal tools and skill; it's suitable even for beginning woodworkers. An attractive, durable door that won't distract from the rest of your home décor is easy to build with a plan. You'll have a beautiful door for any room of your house that will become a conversation starter for all your guests. Get a modern and rustic look in any room with this stylish barn door, while creating more space.
DIY Z Barn Door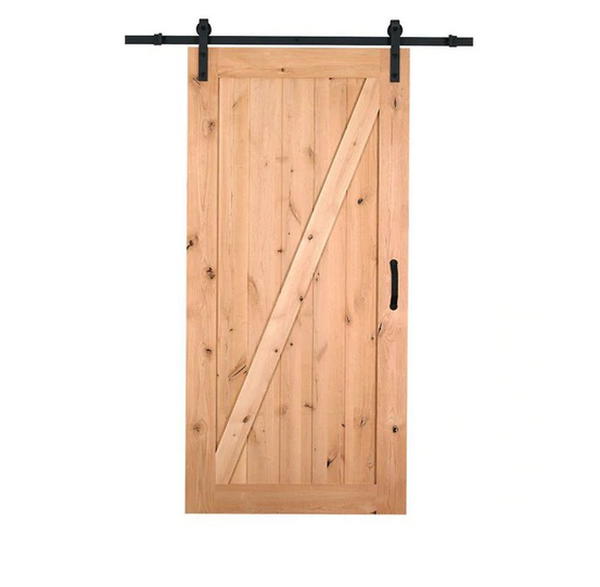 Difficulty: Moderate
Thinking of giving your home a new look? The DIY Z Barn Door gives your home an elegant and rustic feel; converting any ordinary door opening into an attractive point of interest. The door comes in two variations, with the option of adding four large or small windows. As an additional feature, the door can slide open from either side, depending on your personal preference. The unique angle cut of the center stile adds a touch of interest to this classic style. With your choice of finish, you can customize this door to fit any style of the room.
DIY Barn Door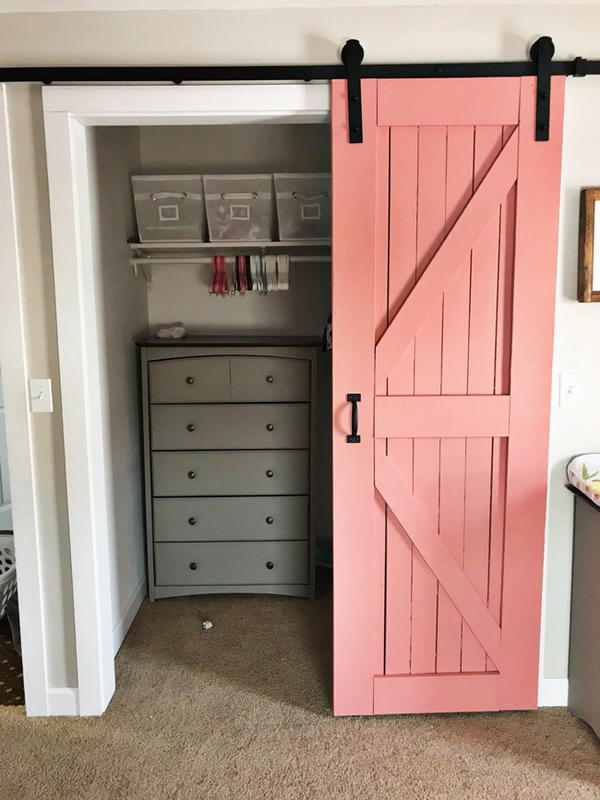 Difficulty: Easy
This barn door is both easy to build, and a great way to add a touch of rustic style to any house. With the DIY Barn Door, you can create a unique and beautiful interior barn door for your home. All of the materials can be found at your local home improvement store, including the L-brackets, hinges, and screws. The instructions are easy to follow. Cut your door pieces with a circular saw, or if you don't want to make any angle cuts, you can purchase pre-cut 1x4s. Whether you choose antique or contemporary as your design style, barn doors provide an appealing option for creating privacy, concealing a mess, or simply adding more charm to an existing space. Overall, this is easier than it looks, and the end result is great!
Double Pantry Barn Door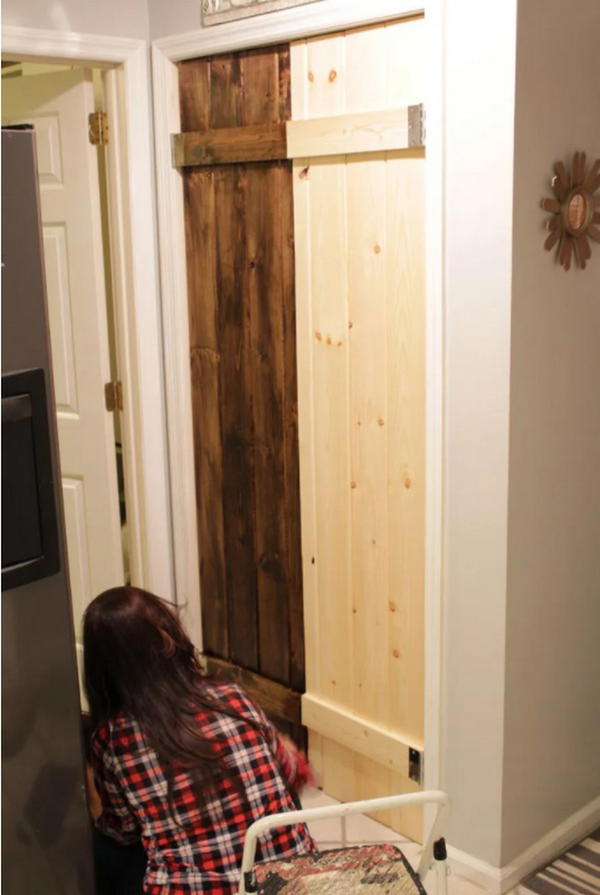 Difficulty: Advanced
Sometimes the best solution for an area is to close it off. Whether it be a closet, pantry, or growing area, this double-door barn door system is up to the challenge. Customize this plan by selecting a metal handle of your choosing. Create a fun, unique way to keep a large closet open with this Double Pantry Barn Door Plan. The pantry doors swing open and are operated with large steel handles. This double pantry barn door is a great way to close off a wide closet and an opportunity to try your hand at building with boards, especially if you have access to reclaimed lumber. This project provides you with a great way to close a wide area like a kitchen pantry, dining room area, or growing room.
Surprisingly Simple Barn Door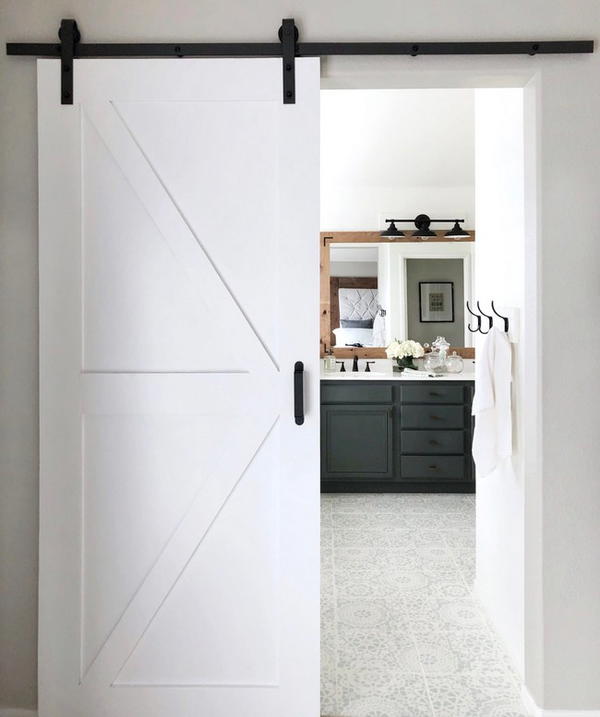 Difficulty: Beginner
This sliding barn door project is a beautiful way to add architectural interest inside or out. It works with your entire home decor, from modern to traditional. And it's made from simple and inexpensive materials, making it a great staple for any toolbox and skill level. This stylish barn door is a fun and simple project that will add some rustic charm to any room of your house. With basic tools and limited materials, it comes together quickly with satisfying results. Its large size adds a dramatic touch and allows for easy access through doorways. Update your home's look with the Surprisingly Simple Barn Door. Easily build this project in a day and transform your space to help make it warm and welcoming.
Pallet Wood Barn Door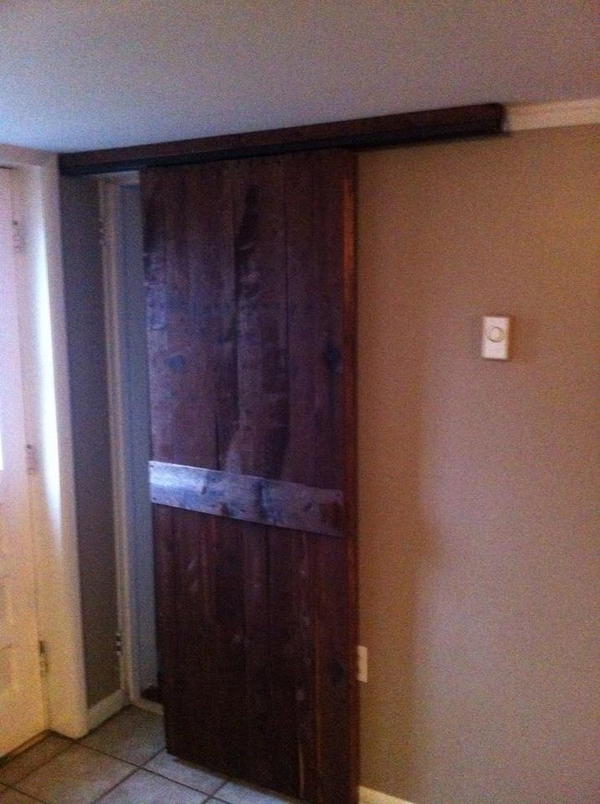 Difficulty: Beginner
A unique barn door elevates any room. You can build your own beautiful door that requires no special equipment or experience. Pallet wood adds interesting texture and variation to your finished project. Recycle old pallets, clean them up and paint them to create this unique but rustic barn door. This durable barn door brings a unique character to your home or workspace.
Making a barn door is an easy DIY project. Reclaimed wood makes it even more special. And when you can get that wood for free, so much the better. Once they're built, these beautiful barn doors open easily and close just as easily to conceal your private spaces or to add rustic decor to a room.
Rolling Barn Door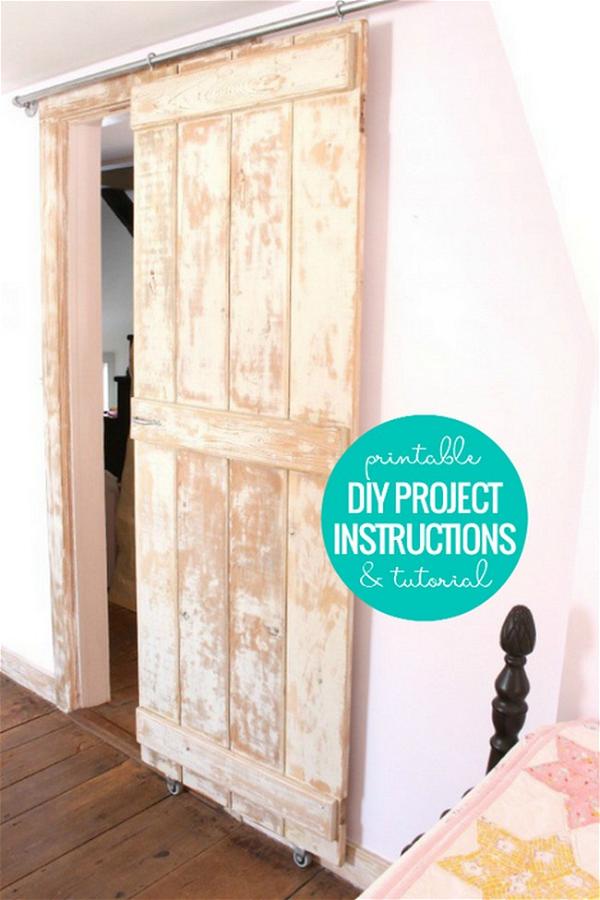 Difficulty: Beginner
A rolling barn door is a great way to save space. Instead of needing to open and close doors the traditional way, these rollers slide along tracks on the wall. Some designs are even designed to look like sliding barn doors, but with a more modern feel. Build this DIY rolling barn door, then paint it with your favorite color from the line of modern paints, then install it with the roller hardware. The beauty is in the custom design you can paint onto each piece if you chose. This tutorial will walk you through how to build one that's perfect for your home.
Sliding Barn Door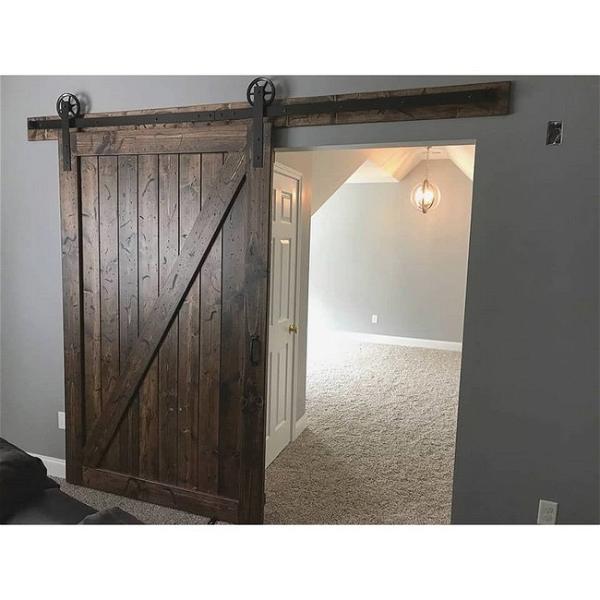 Difficulty: Advanced
The Sliding Barn Door is a trendy door for various rooms and areas. Similar to the other doors, it's a rustic accent that breaks up large expanses of wall space and can be hung inside or outside of a building. However, if you have the knowledge and the time, this is one of the most attractive doors you can make and worth the effort to build.
This gorgeous sliding barn door is the perfect way to convert your doorway or opening into a wall. While it's quite involved, the result is absolutely unparalleled, and this door is easy to open and close while looking authentic and natural. It's also durable, made from high-quality wood that won't wear out on you. It's a little more costly than most, but the results are totally worth it.
DIY Modern Barn Door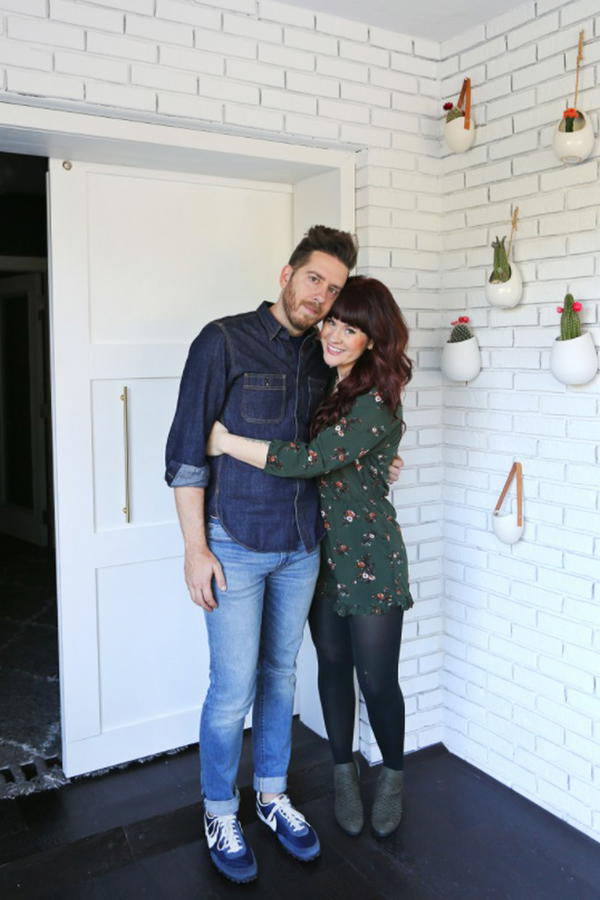 Transform your home with the beauty and character of a real wood barn door! This barn door kit is easy for almost anyone to install. Love the look of sliding barn doors in your home, but aren't sold on the idea of the added expense? With the DIY Modern Barn Door kit, this tutorial gives you everything you need to create a custom sliding barn door yourself. The kit comes with all hardware and wood pieces you need to complete the project, so you can say goodbye to hiring an expensive contractor or specialist. This barn door can be easily changed to fit either your home or office. Whether you decide to use it as a room divider or for closet purposes, this barndoor is easy to build and easy to open, thanks to its roller mechanism.
$25 Barn Door Upgrade From An Existing Door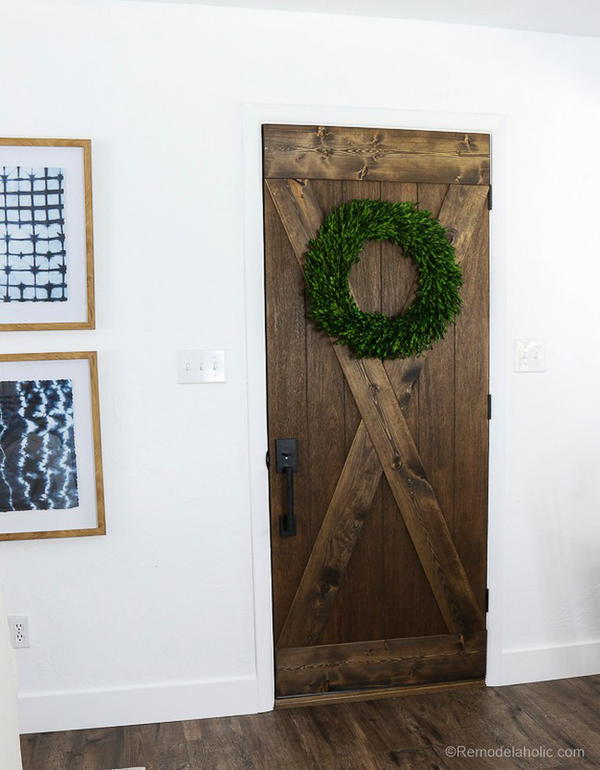 Upgrade any hinged door to a sliding barn door for just $25. This $25 Barn Door Upgrade From An Existing Door is a popular option for those looking for a budget-friendly, beautiful new barn door. It's made from softwoods and is great for closet doors or as an accent piece in a living space. Barn Doors add a modern, farmhouse touch to your interior space. This barn door upgrade can be added to your existing door.
Featuring a beautiful, hand-stained wood frame to create a warm and welcoming feel to your space. This Barn Door Kit paired with one of our beautiful doors is the perfect solution for anyone looking to add a trendy barn door to their home without breaking the bank. The kit offers a hassle-free way to transform your existing hinged door into a secure and sophisticated sliding barn door.
See Other Projects