Your garden comes to life in the spring and summer with flowers, greenery, and blooming plants, but why not make your yard even more beautiful by adding a decorative touch? Whether you're looking for ways to add interest and color to your outdoor space or want to create a place that makes you feel relaxed and happy when you're in it, there's no better way than by adding some simple DIY Garden Decor ideas. By adding natural beauty and shabby chic style details, you can transform your outdoor space into your haven—where you want to spend quality time with family and friends throughout the year.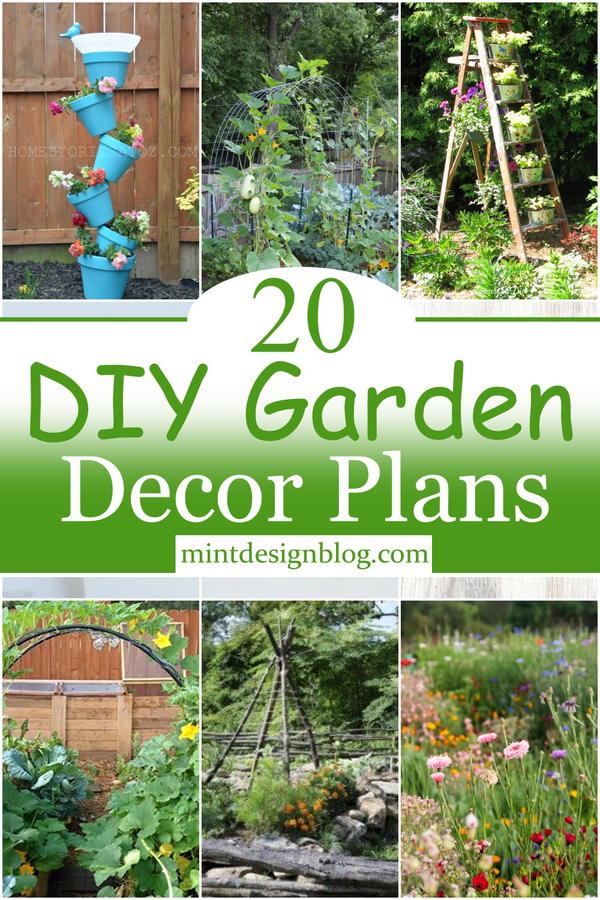 Fun, unique, and easy to make, these DIY Garden Decor ideas will be best to add a little sophistication to your garden. These amazing decor options are a great way to display your garden tools, flowers, or veggies. Whether you're looking for a DIY option to arrange the plants or looming to refresh the color combination of different plant beds, follow this stunning series for inspiration; you'll find some fruitful ideas here. Plant flowers and herbs to enjoy throughout the season and use as a centerpiece in your kitchen window while cooking. They would also make a great addition to any patio or deck!
Skill Level:
You don't need to be artistic to create a stunning decoration; the simpler you keep it, the better your results will look! Each DIY Garden Decor Plan is easy to complete and can be customized to fit many personal style preferences. These creative arrangements will add to not only your garden's function but also its beauty. While homemade garden décor ideas can be quick and easy, they are also budget-friendly. Whether you're looking for whimsical or functional garden decor, you'll find it here!
Uses And Benefits:
A well-designed DIY Garden Decor idea will help keep out animals and pests, making it easier to use your compost to fertilize your plants. It will also help the compost turn more quickly so that the rich nutrients are released more quickly into the soil where you need them.  These DIY Garden Decor ideas are also a creative and simple way to show off your beautiful garden accessory that enhances the overall look of your backyard.
Outdoor Garden Decor With Solar Lanterns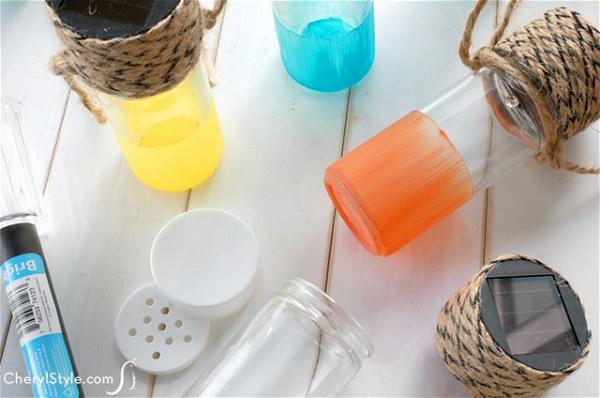 These DIY solar lanterns make your garden an outdoor sanctuary for you and your guests. The beauty of a garden never really goes away, even at night. Bask in the beauty of your garden with these DIY solar lanterns. The solar-powered lanterns fit right into any space that needs a little extra light and can resist rain for those nights you stay outdoors until the sun has set. These solar lights are small enough to fit almost anywhere and can be assembled easily to create a fun lighting effect on your patio or deck!
Nail Polish Flower Pot Garden Decor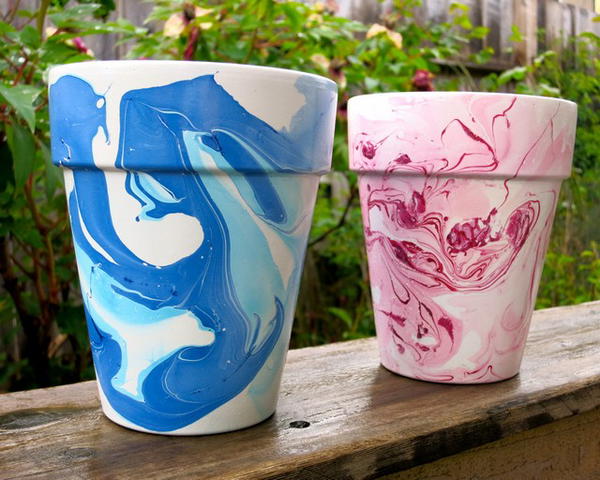 To create your own nail polish marbled pots, you'll need to put down newspapers and wear gloves—not because the process is difficult, but because it can be messy. First, place your plant in the plant pot. Next, apply a coat of white acrylic paint to the top third of the pot. Then, with all your tools ready to go, insert a few drops of blue nail polish into yellow. Shake up the mixture until it forms a uniform consistency before beginning to pour into an outstretched sponge applicator. Start at one side and whisk across the pot until you see its color begin to spread throughout the surface. Repeat the same step until you achieve your desired level of depth and saturation.
Citronella Candles Let Garden Decor Near Me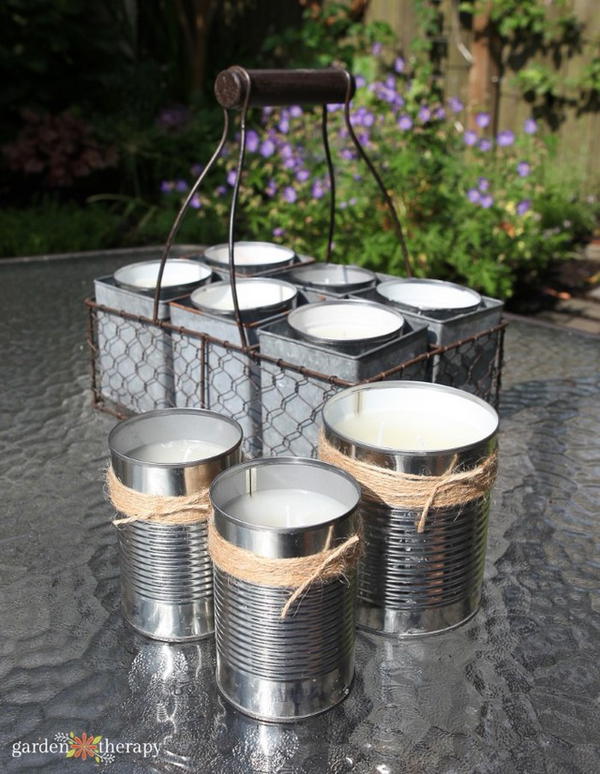 To create these easy DIY citronella candles, you'll need to start with a simple wick candle and add a ribbon. To give your new candles a natural look that also adds some bug-repelling properties, mix ½ cup of citronella oil with a 12 oz spray bottle of water. Spray the mixture onto sandalwood, cedar chips, pieces of fabric, or cotton balls and place them around your space. These citronella candles create a calming ambiance while keeping mosquitoes away!
Squash Arch For Lawn Garden Decor
Grow squash and other plants vertically with these easy-to-build arched trellises. These arched trellises will help bring your garden to life while saving the space necessary for growing vegetables. Handcrafted to perfection by our skilled craftsmen, these beautifully designed arched trellises are sure to impress anyone who knows about gorgeous gardens. It is easy to create your arched trellis structure from wood or other materials and add flowers, gourds, and vines. Adding gourds to the arched trellis makes it even more attractive during the fall season.
Install A Shade Sail To Garden Decor Statues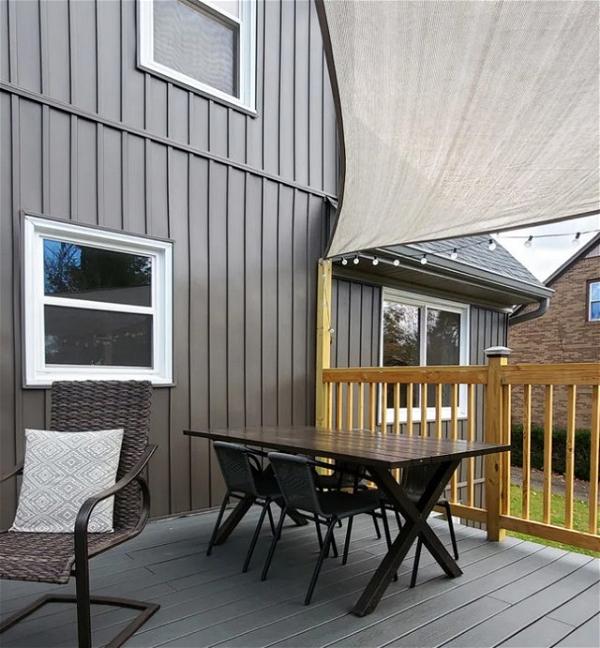 This sail shade is one of the easiest and cheapest ways to make your garden a place to cool off on hot, sunny days. You can add it to any corner of your garden that gets too much sun or even set up a shelter for use as a windbreak. Use this DIY guide to learn about the science of shading and experiment with different fabrics to find one that blocks enough sun while still letting air and light pass through. With these materials and simple instructions, you'll have your own DIY sail shade up in no time!
Low Budget Diy Garden Decor With Cattle Panel Trellis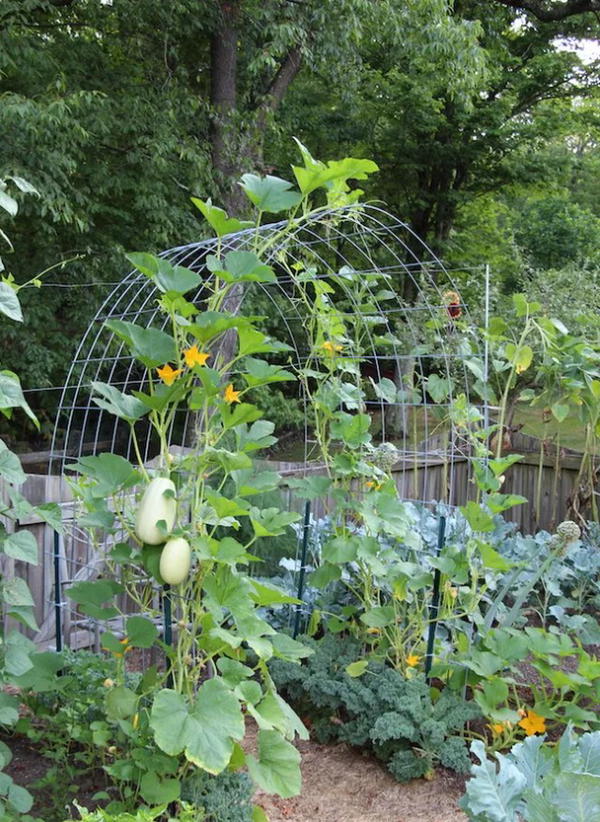 Arched trellises are simple to make and extremely useful in your garden. This stylish design, made of an iron-reinforced cattle panel, can be painted or stained to match the existing color scheme of your yard. Attractive and functional, this arched trellis will add visual interest while deterring pests and other unwanted wildlife from harming your plants. With the help of this plan, you can easily build an arched trellis using a cattle panel to grow tomatoes, squash, and many other vegetables.
You can also see: DIY Moss Wall Art Ideas 
Wood Chip Path Idea For Decoration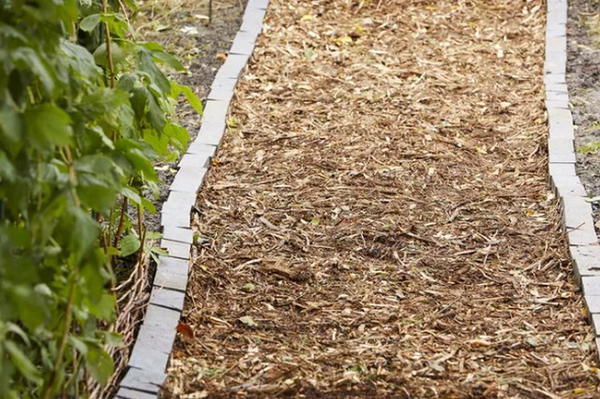 It may seem like a big landscaping project, but this walkway created by BHG can be built quickly and inexpensively using only natural materials. You 'don't need professional landscapers or expensive materials to create a beautiful walkway in your garden. Our guide will show you how to use garbage bags and mulch to create an inexpensive and durable walkway that doubles as a natural pathway.
Hammock Chair DIY Plan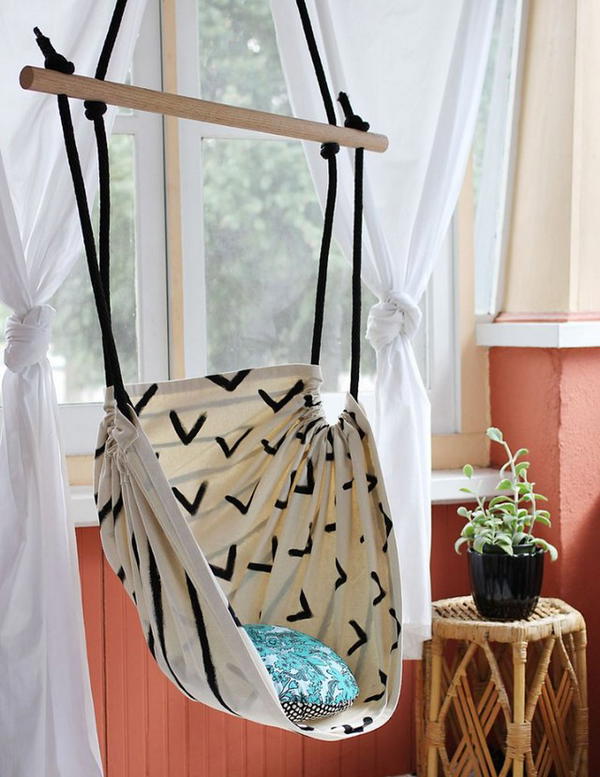 A swinging chair is a perfect way to bring comfort and relaxation to any outdoor space. With just a few tools, you can make a DIY hammock chair that's custom-made for your garden and customizable for your style. The best part is that no carpentering skills are required since most of this project can be completed with minimal drilling, sawing, and screwing. This project is simple to make, and you can accessorize the look with whatever style best fits your garden's aesthetics.
Unique Garden Decor By Update Park Bench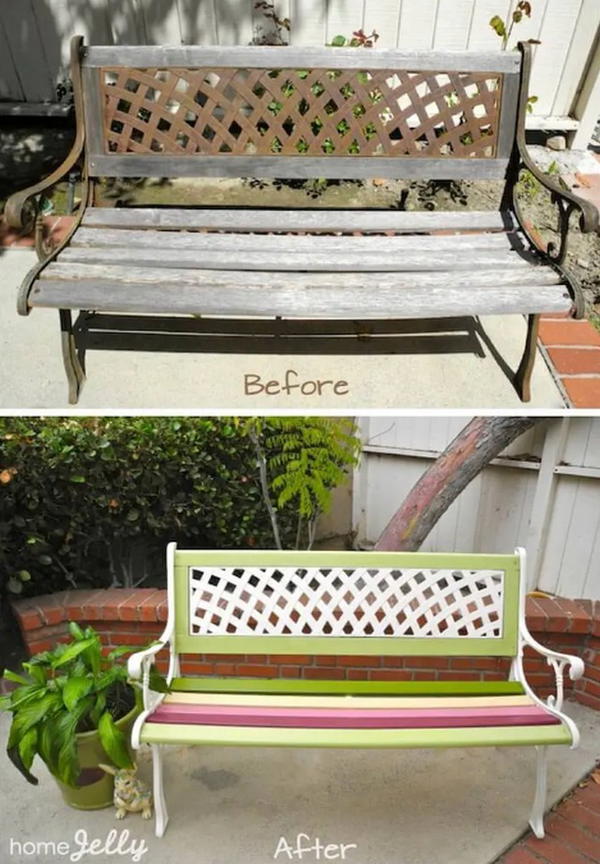 If you love a garden, you'll need to have some benches and chairs to use when relaxing outside. With so many older furniture pieces lying around the house, this is an easy way to repurpose these items into new, more useful ones. It's also a great way to save money on buying new seating for your garden by putting old furniture back into use. All it takes is some creativity, some repurposed accessories, and a few bolts to make your own garden bench.
DIY Garden Decor With Living Wall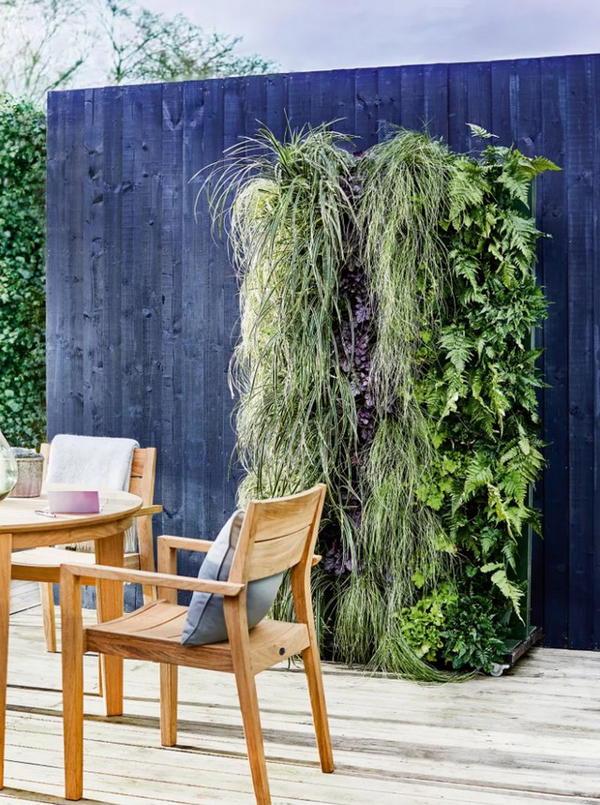 Create a livivg wall, the easiest way to add life to your outdoor space. A vertical garden adds dimension and spruces up your property's walls, fences, sheds, or other buildings. Create a custom look by choosing from our selection of ready-made panels, or create your unique design. With our selection of plants that thrive in drought conditions and all of the necessary accessories, you're sure to make your living wall look outstanding!
DIY Fake Plant Decor Idea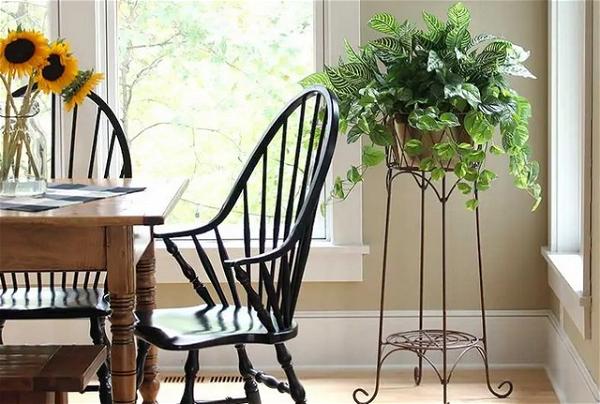 Give your home a nice touch of art and style with our range of artificial plants. Our faux-liege designs, such as these decor pieces, will beautify your garden and help you save time while providing great looks that last. These long-lasting plants won't require much pruning or maintenance other than watering them occasionally. You can create these eye-catching faux-liege arrangements with just a few supplies around your house.
Wildflower Gardening Idea To DIY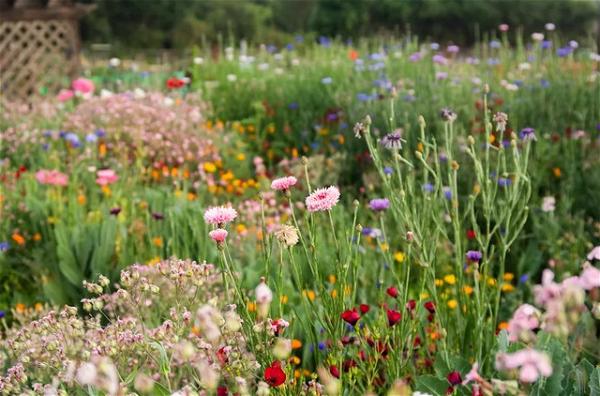 When it comes to wildflower gardening, having a diverse mix of plants in your garden is essential. Not only will this give it vibrancy and variety, but it will also minimize your gardening tasks. Wildflowers don't require much maintenance and are very diverse, making them perfect for any gardener looking to grow them in their garden. Here are some tips for teaching you how to grow these beautiful flowers like a pro!
Artificial Grass To Decor Your Garden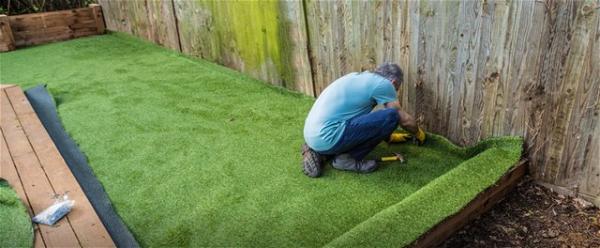 Are you looking for a new artificial grass or turf installation project? Artificial Grass by Install It Direct offers a convenient and simple way to have the perfect lawn at home. This DIY artificial grass step-by-step plan guides you through the process to minimize your installation costs. Our guide will show you how to install your own artificial grass system, which includes all materials and tools necessary for a DIY job.
Succulent Container Garden Plan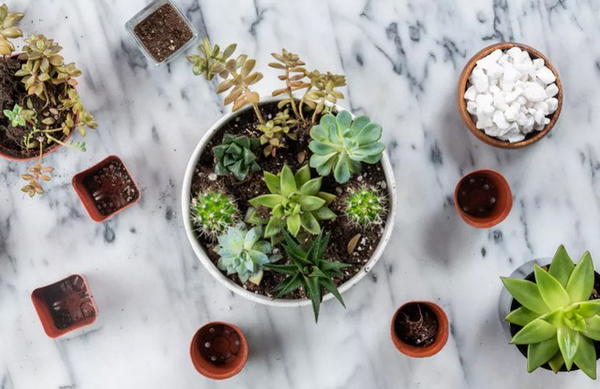 Planting is easy to bring color, texture, and interest to any space. Whether you are new to the plant world or just looking for something that requires less care than the average houseplant, succulents may be a perfect choice. Succulents have become one of the most popular plants for interior design in recent years. With their bright colors and interesting shapes, succulents can be used to easily add visual appeal and unique style to your home décor. Here's everything you need to know about succulent plants, from how they grow to top tips on caring for them, so they look their finest!
Wooden Garden Ornaments To Make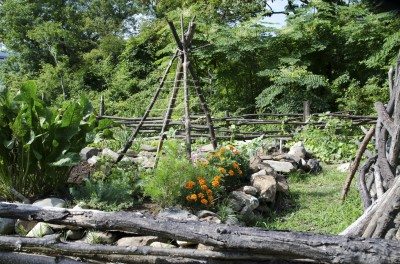 If you want to add an artsy and playful touch to your garden or patio, then building a teepee trellis is the perfect option! The teepee is an ancient style of shelter designed by Native Americans for protection from harsh conditions. They're easy to make if you have some carpentry experience but even simpler if you don't. The link has all the information you need to get started, as well as ideas for where to find free materials, what tools are required, and how much time it'll take to complete your project — including tips on how much it costs per hour!
Make Wine Bottle Tiki Torches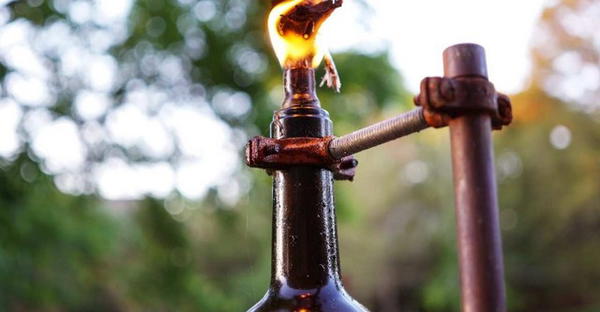 Are you looking for a fun, easy, and inexpensive project to add more warmth and ambiance to your backyard? If so, wine bottle tiki torches are a fun way to do it. All you need is some empty bottles, sandpaper, a glue gun, tiki torch fuel, and an hour or two of time to create custom torches that can be easily transported from place to place. Make these DIY torches for yourself or as a great gift for the holidays!
Hanging Garden Decor With Plywood Planter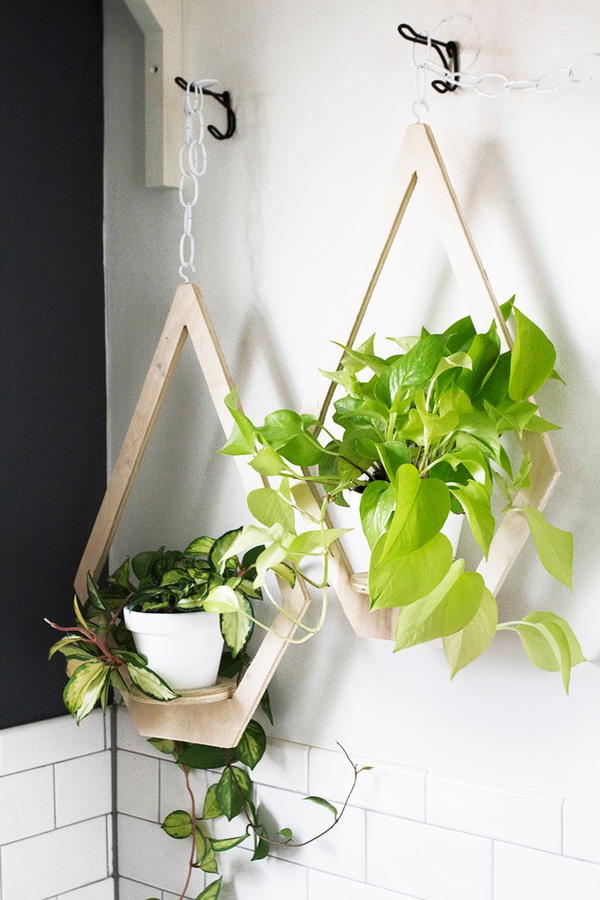 There are few things more charming than hanging planters for those who have an abundance of fresh herbs and plants. These economical, geometric-shaped planters are a beautiful and fun way to add color and greenery anywhere you decide to hang them. They're easy to make and bring greenery and color anywhere you plant them. With these unique geometric plywood hanging planters, you can create a one-of-a-kind piece with your own design. Hang them on your patio, in the garden, or by the window in your dining room.
Make A DIY Garden Mirror Plan
This is effectively a free way to decorate your garden and create interesting focal points that spur conversation among guests. If you don't have a huge garden but want to make it appear as if you do, place a mirror at an angle where the sun will hit it. The brilliant rays will bounce off the mirror and extend your garden into the distance. You can create an even more spacious effect by placing multiple mirrors in the same area, each reflecting light from the other, creating an additional panorama filled with gorgeous colors.
DIY Garden Planter Idea For Decoration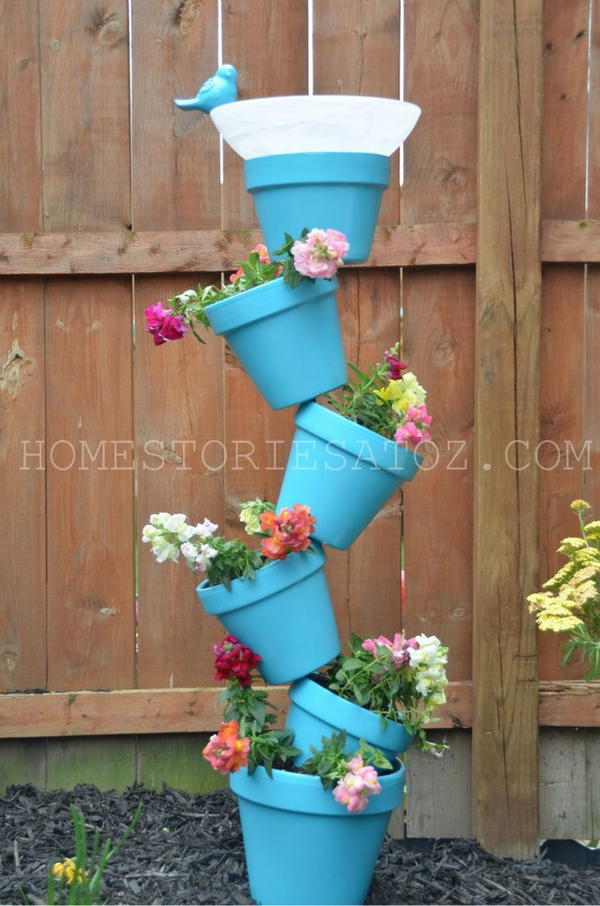 It's no secret that having a garden is a relaxing and peaceful oasis away from everyday life. A lovely birdbath, particularly one made with your own two hands, adds the calming element of water and encourages birds to visit your garden as well. With a simple birdbath and some of your favorite plants, you'll be adding more color and beauty to your yard in no time. Make this DIY planter and birdbath that doubles as a birdbath and multi-tiered planter for a stunning focal point.
Repeated Pots In the Garden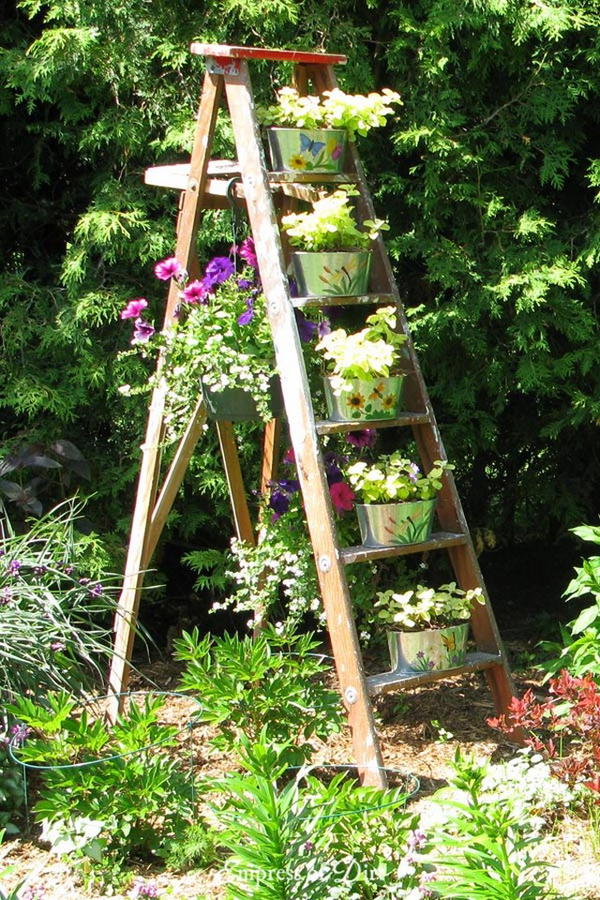 This DIY garden decor project will look like you spent a lot of money, but all that's needed is an old ladder. Using a step ladder as a vertical planting idea is a creative and resourceful way to add extra decoration to your home's exterior. A new coat of paint and the placement and positioning of the ladder will give you many decorating options. However, your preferences may change over time. For example, you could plant some potted plants on it for a natural look that adds beauty to your new/old ladder design.