Headbands are a very inexpensive and easy way to accessorize — and you only need a few things to make an outfit complete. Most of these headbands are so simple and easy to make that your kids can help you. But some others are a bit more advanced for the sewing machine wizard in you. They are adorable and will make a beautiful addition to your wardrobe! There is something for everyone in this list of ideas, from simple and easy DIY headbands to adorable baby headbands to perfect ones for newborns.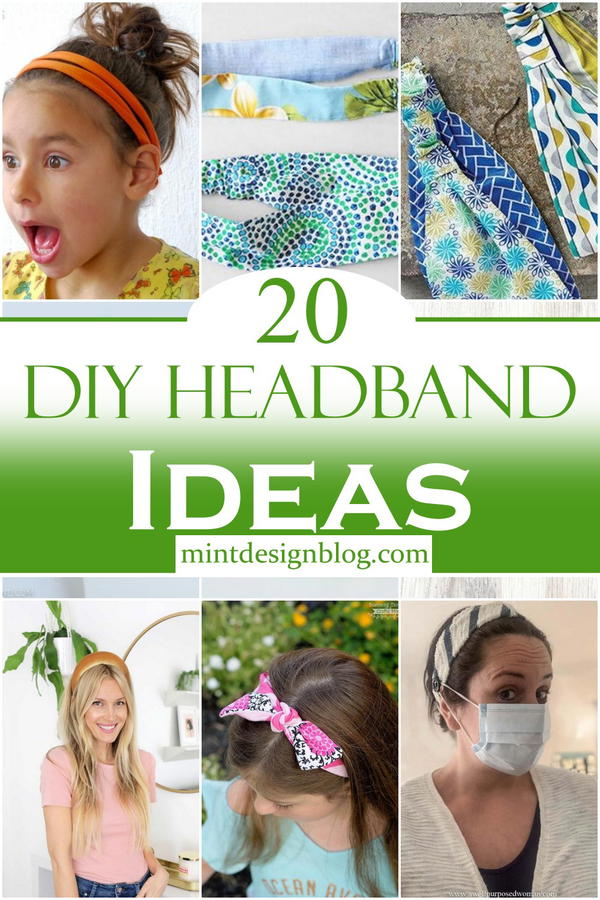 A headband can be made in just a few minutes, and it's the perfect way to add some flair to your outfit without having to spend a lot of money. It's also an excellent project for kids because they'll have fun making their headbands and wearing them when they're done. You can make a headband from just about anything. They are the perfect way to express your creativity and add a little fun to your outfit. Whether you want a unique twist added to your collection or use it as a gift, these DIY headbands are the perfect way to do it. Here are 20 different ways to make your headbands at home with materials.
These 20 DIY headband ideas come in various colours, shapes and sizes, so whether you have long or short hair, these cute headbands will have you covered.
How To Make A Headband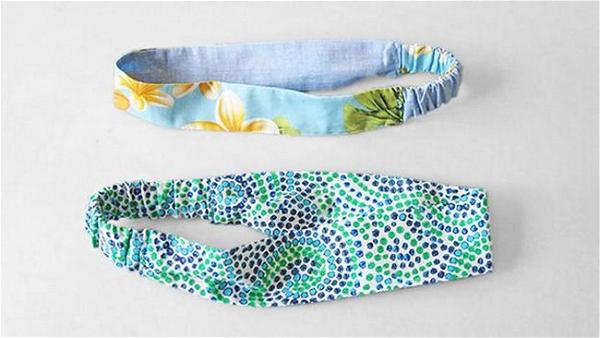 Headbands are great accessories – they can be worn to school while exercising, during sleep, or to add a pop of colour and pattern to your outfit! Great for beginners, the last step shows you how to adjust the dimensions so that the headband fits like a glove. Once you've mastered this technique, try creating a reversible band in two different pieces of fabric! Learn how to make a simple headband with this easy-to-follow tutorial.
How To Make Headbands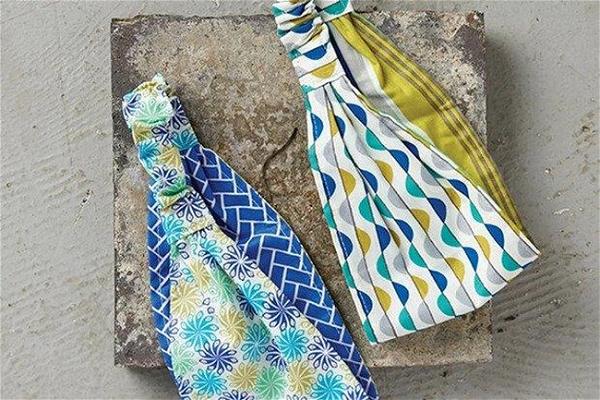 Turning an old t-shirt into a headband seems like a silly way to reuse clothing, but it's a stylish and practical DIY that you can do with or without sewing skills. These colourful headbands are great for a day at the beach, a night out, or just adding some flair to your outfit. Learn how to make headbands for free by following this DIY tutorial that requires minimal sewing experience. Whether you have a dresser drawer full of unwanted t-shirts.
DIY Headband With Button For Face Mask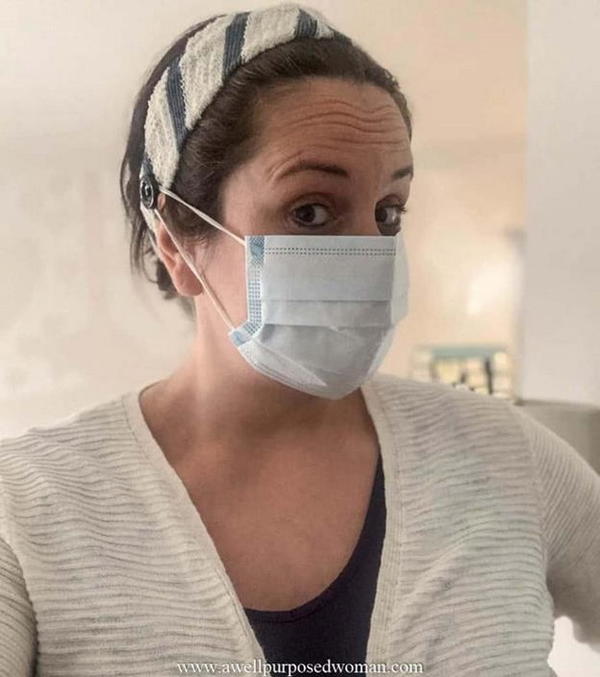 This DIY headband with a button for a face mask is a creative way to ensure your headband doesn't slip off when wearing a mask. Great for kids, teens and adults alike, these headbands are easily customizable, particularly in the style of buttons used for decoration. It's a fun project that can be made repeatedly with different fabrics to match every outfit! This sewing tutorial is easy and fun whether you're making one for yourself or as a gift!
DIY White Scrunchies Headband
This Hot New DIY White Scrunchies Headband is a must-have for any wardrobe and is great for casual wear. This headband will keep your hair away from your face and make you feel beautiful. These soft, bendable, and super cute scrunchies bounce right back after twisting them on your hair. They are easier to make than you think, and the fabric choice is all up to you. Watch this video tutorial to make this easy even at your home.
How To Knit A Headband With A Twist
If you're looking for a little something extra to add to your outfit for a night out, try this crochet headband with a twist! In addition to the extra touch of style also offers extra comfort and warmth and can create a nice texture due to the uneven number of rows. This pattern is lightweight, budget-friendly, and offers a great way to practice different knitting methods. This project is excellent for beginners! This tutorial will show you how to crochet a beautiful and easy-knit headband. Just follow these simple steps, and you'll be done in no time!
DIY Knot Headband
This DIY Knot Headband is easy to assemble. The fabric material is soft and comfortable to wear, making it the perfect choice for any outfit. It's not sold in stores, so no one else would have a headband like yours! These headbands look cool, trendy and stylish. They're made from a very easy-to-use template and are quick to assemble and make ahead of time, so you can have them on hand whenever needed. With just a handful of materials and simple sewing skills, you can complete this knotted headband without much difficulty; watch these video tutorials to learn more!
How To Make A Turban Headband
This turban headband is the easiest way to keep hair out of your eyes and off your neck during workouts. This project is so easy; you can make a whole host of different coloured headbands if you like! Use the fabric you have lying around and create a beautiful headband for any occasion. This video tutorial will walk you through the process and in no time, you'll know how to make a lovely headband you can show off on any day.
Padded Headband DIY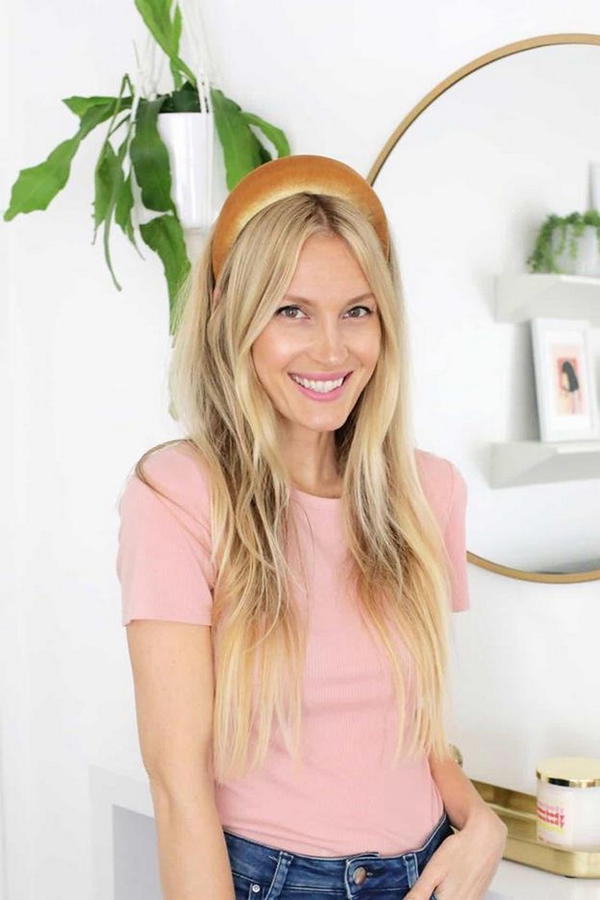 You can DIY Padded headbands at home. It is super fun to make, and you can pair it with a fabric or a cotton headband; it can be a great way to add some sass to your summer attire. All you need is some fabric, a sewing machine, and your imagination. Make your padded headband by following these easy steps. You can make them in your favourite colour and use them to jazz up your outfit or give one away as a gift!
How To Make A Turban Headband
Turban Headbands are a great way to keep your hair in place and out of your face; this is the perfect head accessory for formal or casual occasions. They are very affordable as well as comfortable, stylish, and modern. A visit to a tailor is not required since this headband can be easily made in minutes with only two materials at hand; your fabric of choice and an elastic band, and you do not need any sewing machine at all – just a needle and thread.
DIY Scrunchie Headband
This DIY Scrunchie Headband is an effortless project and easy enough for anyone to make. It takes just minutes, so you can make as many as you like. All you need is an elastic band, fabric, and scissors. This will show you how to put them to good use by creating a stylish, fun headband that works on any occasion. You can create this beautiful accent piece in less than an hour with basic sewing skills. Check out this video guide for everything you need to know to make a fun and frilly DIY scrunchie headband.
DIY Turban Tutorial
This turban is highly versatile as it can be customized in any way. This version is perfect for wearing out to the market or as a warm winter hat when you're out and about. You can also play around with the design, mixing and matching materials to get a unique look. Be sure to use zigzag stitches on stretchy materials if you want it to last longer than one day! This tutorial shows how to create a simple version of DIY Turban using stretchy materials.
DIY Elastic Headband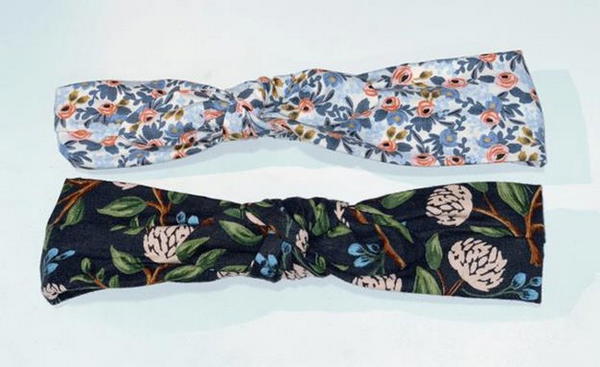 You can now create these cute, easy-to-wear DIY elastic headbands! They are inexpensive and look great, and the best part is that you can use them for any outfit! If you have some fabric, elastic, and a sewing machine, you can make DIY headbands for the entire family. These are also a great way to use scraps from fabric, whether leftover from another project or an old shirt that has become unwearable. It's easy to make. With this tutorial, you'll learn how to make two different styles of DIY headbands: one plain and one with a bow. It's the perfect gift for any occasion.
DIY Knotted Headband Tutorial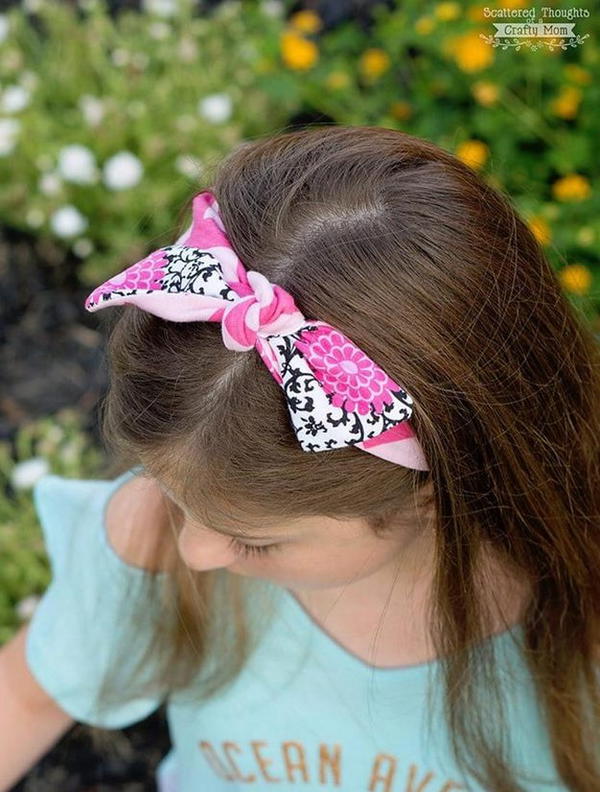 There's no need to spend a lot of money on accessories when it's possible to DIY them, even from fabric. In these fun and easy-to-follow steps, learn how to make a stylish knotted headband out of two strips of fabric from your local craft store. Perfect for beginners, this headband doesn't require elastic, so you can take your time and create it in your own place. This is a fun and easy way to accessorize an outfit. You can customize the fit to your head with this fast and easy pattern. It uses just two strips of fabric and takes less than 10 minutes to make.
DIY Headband In 10 Minutes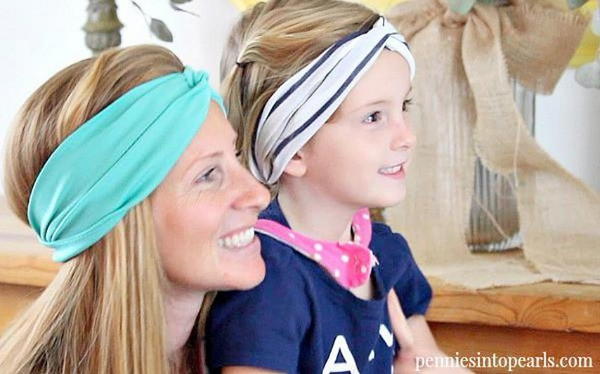 A fashionable DIY headband can be yours in just 10 minutes. With as little as a yard of fabric, ribbon and a hair tie, you'll be rocking this beauty in no time! Cut the fabric into strips for a more casual look, or wrap it around for a super-simple look. Accessories are faster to make than apparel and if you have basic sewing skills. This is an excellent craft for beginners, and the instructions are straightforward. With these cheap materials, you will produce an adorable headband that will bring an elegant edge to your outfit.
DIY Simple Headbands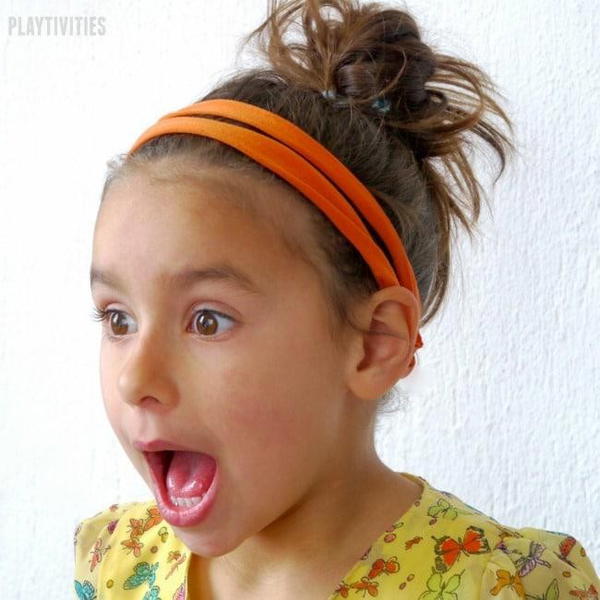 This DIY simple headband is just the thing to make your hair look fabulous, nice looking add a fresh look to your daily life. These hairbands are really soft and stretchy to wear comfortable. A good condition can make you more charming. You can choose a variety of colours or buy more to give as gifts to your friends. Add these headbands to your wardrobe, whether you wear them for yourself or others; it is definitely a great choice. You can go through this guide to learn more!
How to Sew a Headband
Are you looking to learn how to make a headband? If so, look no further! Here, you'll find everything you need to know to start sewing your own stretchy knit headbands. To make a simple, one size fits all headband, start by pinning the left side of your fabric and the right side together. Then sew the two pieces together with a straight stitch and end it with a zigzag stitch to prevent fraying. In this video, you will learn the step by step process of making it.
DIY Headband Out Of T-Shirt
This DIY headband out of a t-shirt is super easy to make, especially if you have a pair of scissors handy. You need to cut out the fabric from the t-shirts and wrap it around your head. That's all there is to this do it yourself. Watch the video tutorial and learn how to make this DIY headband with just a few simple steps. It's a great way to re-use those old t-shirts.
How To Sew An Elastic Headband
Headbands are cute and practical fashion accessories that can be worn without hassle. The elastic fabrics have various uses as headbands are comfortable to wear as they keep your hair out of your face and eyelashes protected against the sun rays. If you are ready for your first DIY elastic headband, watch this quick and easy sewing video tutorial to make this easy even at your home. It's an enjoyable project and will only take a couple of minutes to complete.
DIY Fitness Headband Tutorial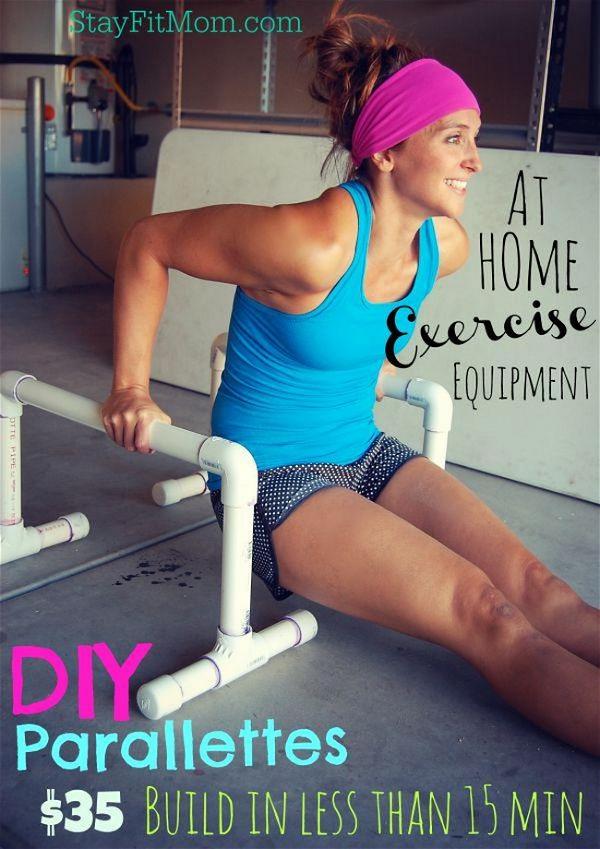 These fitness headbands are a quick and easy project perfect for casual weekend warriors or high-intensity fitness fanatics. They're made of fabric that stretches so you can work out without any distractions. They are easy and cheap to make; you can also get creative, design your colour combinations, and use fabrics to add a little touch of character to your fitness headband. You will need fabric, elastic, scissors, pins, a needle and thread or a sewing machine. This guide includes the complete materials list, supplies needed, and step-by-step instructions.
DIY Baby Headband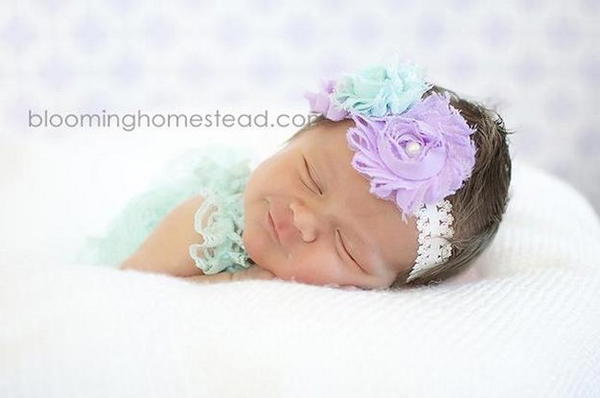 This easy DIY baby headband is a perfect gift for any new mum. Designed in a fun way to fit every infant, you can adjust the dimensions if you want to fit other people or prefer it in a different size. This is made from soft cotton jersey knit type fabric, and the flowers are made with a design that's quick to sew for making hairbands or other decorations. It's excellent for first-time sewing projects, in a mini size for the little ones when they're weaned and no longer breastfeeding.