If you are passionate about motorcycles, you know that trying to hold onto one can get expensive. Motorcycle enthusiasts spend a lot of time and money keeping their bikes in great shape, from parts and accessories to maintenance tools. It's always boring and time-consuming, but we'll help you make these actions fun and rewarding by following this series of DIY motorcycle stand projects. By taking on your DIY motorcycle stand project, you can build everything you need to work on your bike in a way that fits your space and your budget. These are great for your bike maintenance and make it a lot easier to clean your wheels, chain, sprockets, and engine.
DIY Motorcycle Stand Projects
There are many different motorcycles stands available that bike accessories companies manufacture, but we all know there is satisfaction when you have made your own thing yourself. This article will show you some of the top-rated DIY Motorcycle Stands that will fit your needs. We've listed the 11 best DIY motorcycle stand projects that you may build by yourself. These DIY build plans are very easy to follow, and most of them are budget-friendly. Most importantly, we were able to select stands that use different materials so you can still build them even if there's limited availability of wood or metal in your place.
Are you building a Motorcycle Stand Project? Here are great do-it-yourself projects that can be completed in an afternoon. Whether you are looking to store your bike in the garage or display it at home, you'll find something interesting here. This guide includes the instructions and tips on building a practical DIY motorbike stand suitable for your bike storage needs - cheap and quick. Learn how to make DIY motorcycle stand projects from common everyday materials. Save money, and make your motorcycle stand easily.
Homemade Rear Wheel Motorcycle Stand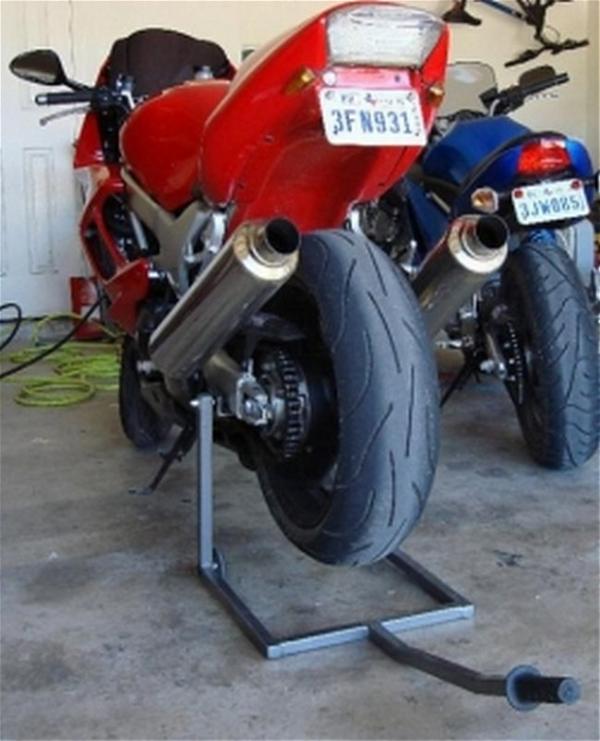 We all know that the motorcycle is a faster and cheaper alternative to traveling, but sometimes when your vehicle needs repairs, you cannot move on and might have to park your bike. This DIY portable motorcycle stand allows you to keep your ride up to use it for another day. It gives you full accessibility, but it also saves you from having to hire a parking space and instead use this stand for other means. Sometimes you need a place to leave your bike when in your garage, so this serves that purpose well.
Homemade Dirt Bike Stand
Watch this dirt bike stand tool tutorial and start making safe, functional stands for your motocross bikes. This stand is easy to fabricate, requires tools everyone should have access to and costs less than a couple of dollars to build. I make this stand for my friends, so they don't have to spend lots of money on expensive stands. It is simple, strong, and, most importantly, cheap. This is an instructional video on making a more useful, useful, and better version of a dirt bike stand using literal junk materials.
How To Make A Motorcycle Stand
Motorcycle stands are typically small and portable, perfect for the job at hand, whether cleaning, washing, or inspecting your motorcycle or scooter. There are many models of motorcycle work stands on the market today from different brands, and it can get confusing which model to choose. This motorcycle stand guide will show you how to make a simple yet effective motorcycle stand for any bike. It is strong enough to support most motorcycles, and it allows you to check the tires or front wheel without the bike being on its side.
DIY Vintage Motorcycle Stand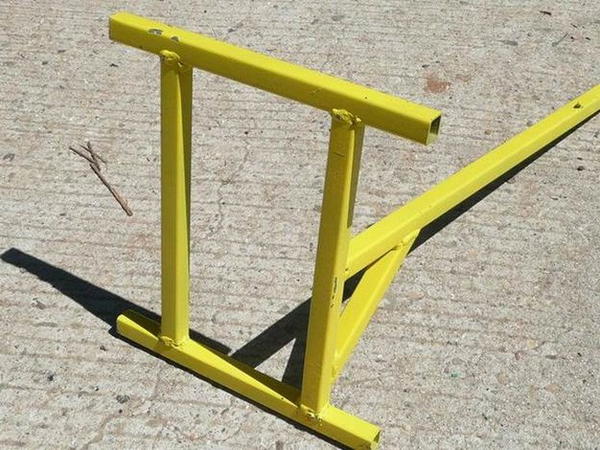 This motorbike stand allows you to park your motorcycle securely and steadily. Made from durable, long-lasting metal, this vintage-style stand is the perfect way to store and display your bike safely and comfortably. The no-tools-required assembly means that the stand can be easily put together by anyone, giving you the chance to show off your bike in style with minimum effort. With a 150kg capacity, this heavy-duty metal frame allows you to park large motorbikes without worrying about them falling over. It's all about being comfortable with the equipment and having a plan. With these easy-to-follow welding tips, you can build something your friends will be talking about for years!
How To Make A Adjustable Paddock Stand For Motorcycle
What about motorbikes that go beyond 10,000 dollars? Do you want to learn how to create a paddock stand that can adjust your bike's length, even if it's an old model? Then you are at the right place! This tutorial has everything you need to make the adjustable paddock stand. You will have all the supplies needed and step-by-step instructions and tips on what to do to do this amazing project. You will see, with our help, you can be a DIY master in no time! This project will walk you through the steps and provide a platform to build your version of the stand.
Homemade Bike Stand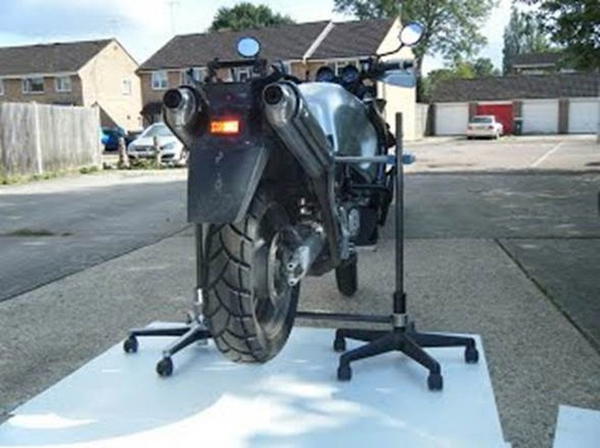 A homemade bike stand is great for any biker who finds it hard to take off their bike when it's time for a service. This tutorial will show you how to make a sturdy, non-expensive DIY motorcycle or motorbike work stand at home. You'll need some wood, a few screws, and tools. You will also see that some of the tools are made from wood. It has adjustable width, height, and length, which allows you to customize it for your particular bike.
DIY Paddock Stand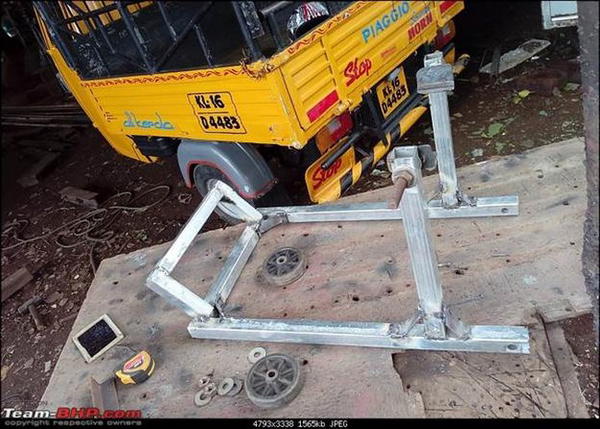 To produce a cheap paddock stand is easy, but an inexpensive paddock stand is not. The cost you have to cover is the time to research and develop a plan, yet the time is worth it. A well-designed plan will make building the paddock stand much faster and easier. This particular design is fairly simple and solid but also very cheap. Our DIY Paddock Stand is quick and easy to make with just a few basic tools. It will take you less than an hour, but most importantly, the finished product will protect your horse all year round.
DIY Motorcycle Stand
This is a beginner's guide to making a DIY Motorcycle Stand form start to finish. The action of creating something yourself is exciting, and you will be surprised by how much it improves your mood and happiness. By the end of this tutorial, you will have a stand that can be disassembled after use, or it can be left alone as a permanent fixture. You'll learn how to design online and manage the budget and time frame yourself. Also, you'll learn how to cut, mark and weld your stand from steel piping.
Steady Motorcycle Stand DIY
Following the instructions in this article, you can build a motorcycle stand that has several advantages over traditionally commercially available stands. This motorcycle stand has a large footprint and is made of wood, making it stable during use. You can also move your bike around on the stand with less risk of the bike tipping or falling off. The stand needs to be disassembled to move it, but as it is made of wood, you can use a drill, a saw, and a screwdriver to assemble it in a few minutes. It has a sturdy design that should hold the bike securely. The main advantage of this build is its affordability.
How To Make A DIY Paddock Stand
Create a specialized, wooden stand that holds a motorcycle securely in place with the Steady Motorcycle Stand. A simple, sturdy design supports a motorcycle and keeps it stable, even when applying pressure to one side of the bike for routine maintenance or an emergency repair. This is an ideal solution for do-it-yourself mechanics and motorcyclists looking for designated space to store their motorcycles. The stand can be built inexpensively and repositioned as needed.
Portable Motorcycle Stand DIY
This portable motorcycle stand can work like a charm when traveling, and it is quite resourceful. You can easily pack it into your luggage and bring it to a different location, thus ensuring that you can use it without worrying about the transportation of the stand itself. It's a small, lightweight, and affordable build any biker would love! The best part about this stand is that you can carry it in your bag, too; so that you are not always letting go of your motorcycle. But you always have access to this stand if it requires one. It gives you full accessibility, but it also saves you from having to hire a parking space and instead use this stand for other means.
Workshop Series DIY Motorcycle Stand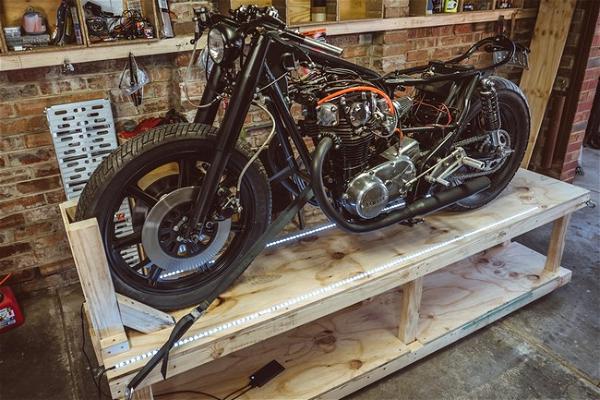 You will never worry about getting on your back or having to make a pick to get that tire off the ground. And depending on how you build your stand; you can either make it completely modular and easy to move around or a more permanent fixture in your garage. If you are working on a motorcycle project and don't want to be putting it up and down on the jiffy stand. This will make your life so much easier and give you a better visual when working.
Easy DIY Wooden Dirt Bike Stand Holds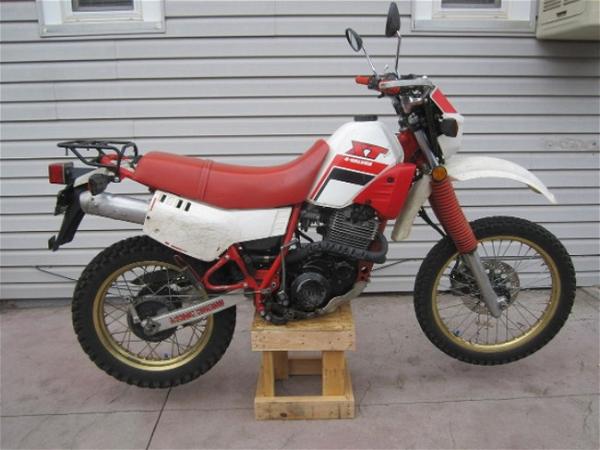 The stand is not just for dirt bikes. Any bike with a kickstand that needs 16" of height can find use in this stand, such as small street bikes, and dual sports; any lightweight bike you don't want rolling over every time it falls over in the shop. You could spend time milling rough sawn boards or buying expensive reclaimed lumber; but this stand can be built with scrap material quickly. The simple design can be adapted to hold other types of bikes; depending on the size and weight you need to support.