Do you need a hat that would keep your face shaded from the sun? Would you like a hat that would make you look stylish and cute? Then, you're reading the right article. When it comes to handmade hats, it's tough to beat DIY mushroom hat designs. Everyone loves to dress up for Halloween, but the best costumes are the ones you can make yourself. And with all the fantastic DIY mushroom hat projects on this list, you'll be able to create a costume your whole family will love. They're easy to make and can be made from a variety of materials. Use fabric scraps for a patchwork look, or go the crochet route if you're looking for a delicate design. If you want something more rustic, you might even have all the items you need in your garden by choosing dried leaves, twigs, and flowers instead of embellishments.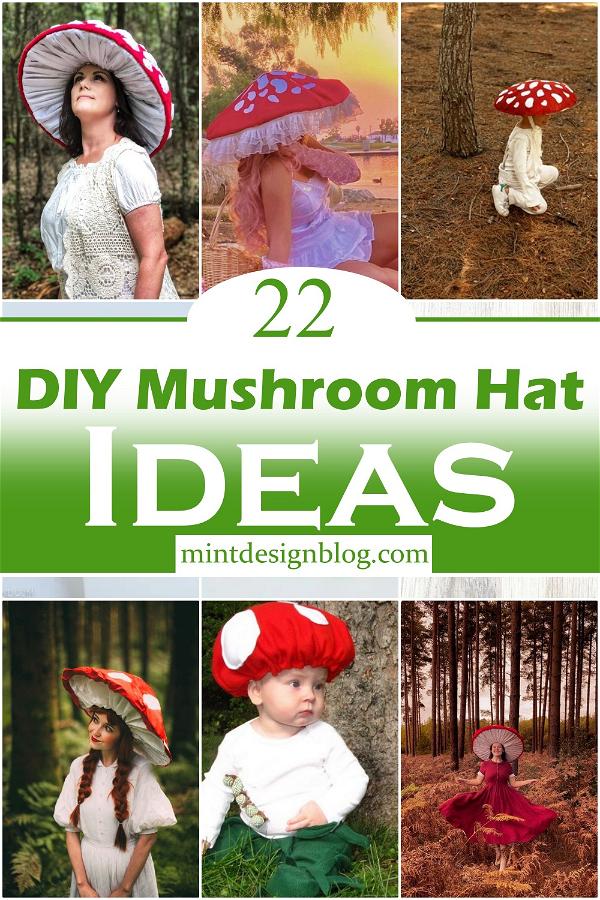 Here are 22 DIY mushroom hat ideas. The best part is, you can make as many mushroom hats as you want for yourself and your family without having to spend much. The materials used in making these hats are easy to come by; you might not even need to leave your house searching for tools and materials. Some tutorials below will show you how to make a DIY mushroom hat out of scrap materials. Each project has its unique look. Whether you are dressing up for Halloween or want to shade your face from the sunlight, these mushroom hat projects would make you smile.
These 22 DIY mushroom hats are perfect for getting your kids in the fun fall spirit or for wearing for the winter holidays.
Tips To DIY DIY Mushroom Hat Ideas
Looking for a little more hat to add to your DIY Mushroom Hat Ideas? Here are some tips!
Use a bit of glue on the bottom of the cap so it doesn't slide around during playtime.
If you're going for a more wintery look, try glueing any kind of faux fur on top to keep your head warm and cosy.
Use pipe cleaners to create a stem and make it a whole mushroom hat!
Make a mushroom hat with red and white felt.
Use different colours of felt to make a magical mushroom hat.
Make your own mushroom hat using faux fur.
Have fun with mushrooms by creating these adorable felt softies! The tutorial includes a pattern for the toadstool and little mushroom, but you can use the same technique on a hat or bonnet that you already have as well.
Try making this delightful DIY mushroom hat using felted wool and vintage buttons! This is a great project for Autumn, or even for Halloween!
Adorable DIY mushroom hoodie: How cute is this? You could substitute any colour for the red hoodie, and it would still be adorable!
Create your own whimsical costume ideas by adding one (or both) of these adorable hats to a plain dress. They'd also be perfect for Halloween, especially if you have more than one child that needs costumes!
Transform your little one into an adorable mushroom with this easy-to-follow Tutorial!.
BASIC MATERIALS NEEDED MUSHROOM HAT IDEAS
Mushroom hat projects are fun to do on a rainy day. They can also be used as part of a costume or party theme.
They are easy to make and you don't need many materials.
You will need the following:
1. A mushroom hat template
2. Cardboard
3. Tape or glue gun
4. scissors or x-acto knife
5. A pen or marker for writing on your cardboard pieces before cutting them out
6. Any decorations you want to put on your mushroom hat after it's cut out such as glitter, sequins, rhinestones, etc. These may not be necessary if you're just doing this for fun but they could add some extra flair!
How To Make A Mushroom Hat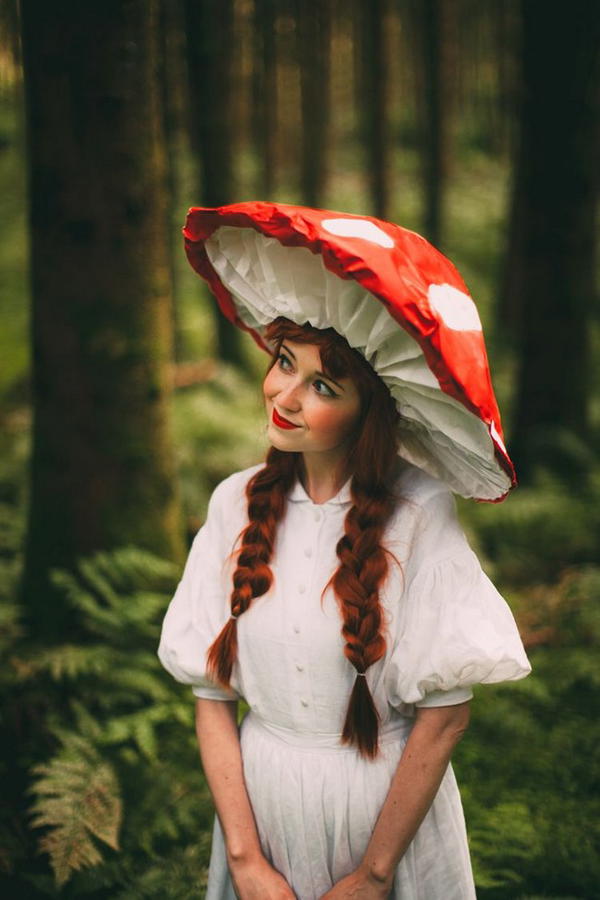 It's a super creative project that you can do easily at home. The smart and easy way to go about it will make it look more reasonable and less complicated for you. This mushroom hat is perfect for any fancy dress party, and if you are into that sort of thing like we are, then you will love this amazing craft project. Make a one-of-a-kind mushroom hat for your favorite someone. It's super easy to make with these simple steps, and there is much room for creativity in the materials and colors you can use. This project should take about an hour to complete, not including drying time or adding embellishments.
DIY Nori Mushroom Hat
There are no rules when it comes to crafting, and this DIY mushroom hat is a testament to that. Making this hat is as simple as following along with the included instructions. You'll need to purchase some supplies like cardboard, styrofoam, gauze fabric, and scissors. If you have a sewing machine it will go faster, but if not, you can hand sew everything with a needle and thread. At the end of it all, you'll have a lovely new mushroom hat! Make a DIY Mushroom Hat and get ready to pimp out your mushroom garden. It's so easy, even a mushroom could do it!
Mushroom Hat DIY
Looking for the perfect costume piece for your mushroomer? This is a really amazing mushroom hat that the creator made from cardboard boxes and some basic art supplies available. The making steps are simple and easy to follow. Made of cardboard boxes or cardstock and any old fabric in red and white, this DIY Mushroom Hat is a fast, easy way to dress up for Halloween. Simply cut out highlights from cardboard and paint, glue everything together as shown in the image, and secure with a binder clip. It would be awesome to dress up like a mushroom character in the movie Angry Birds.
DIY Mushroom Costume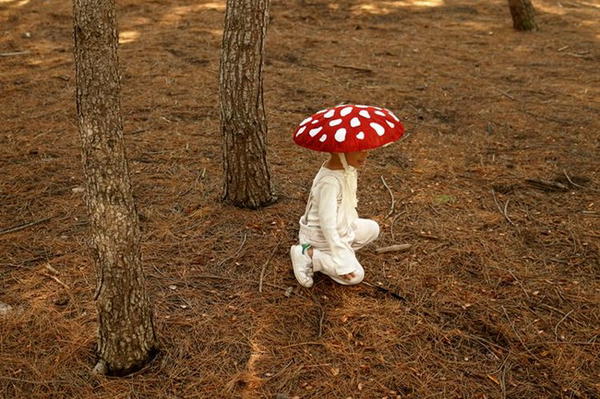 This simple costume is a great way to have fun with the whole family. Put on your all-white clothing, and get ready to make a funny mushroom hat. It's not too late to make a super cute DIY mushroom costume for your kid. This is a highly-recommended costume by parents from all over the world because of its creativity and easiness to make. A small mushroom hat crowns the costume and largely enhances its cuteness along with the white one-piece outfit and cotton balls on top. It is so easy to make that you can totally do it at home with your kid's help, which will be full of fun and laughter.
Toadstool Mushroom Costume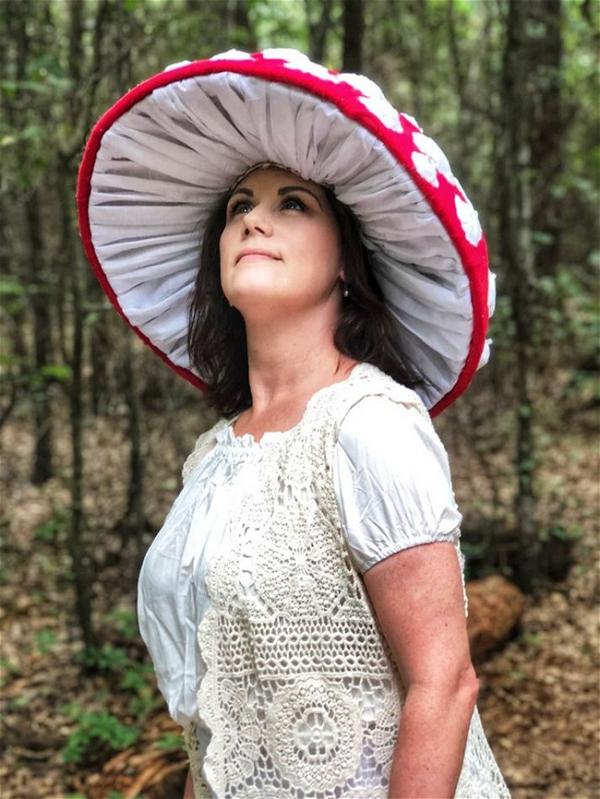 Everyone loves a classic mushroom costume. This toadstool mushroom costume features a red felt and white linen hat, with crystal beads and cotton balls for its stem. Bring a touch of nature to your next dress-up event with this whimsical handmade red toadstool mushroom hat. It comes in two sizes - large and small, so it can fit kids and adults alike. The hat is made out of a combination of felt, foam, linen, quartz chips, crystal beads, cotton balls, and other natural materials. It's simple to make and will look great on an all-white outfit.
DIY Mushroom Hat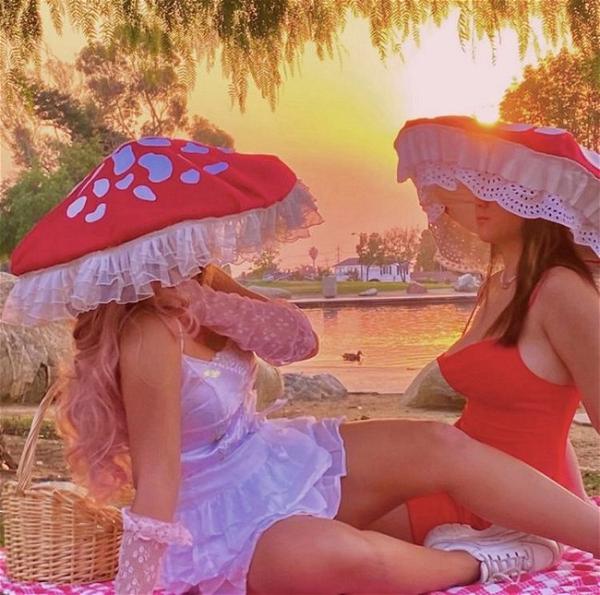 Looking for a quick and easy DIY that will also make you look cute? Why not make this mushroom hat. All you need is a cardboard, white felt, par red felt, stuffing, hot glue gun, scissors, masking tape, white textured fabric and some thick pieces of ribbon. It works up easily, is lots of fun and best of all, looks adorable. And it's a great way to use up leftover felt from other projects. You can make your mushroom hat to be worn on your head or on your waistband.
How To Make A Mushroom Hat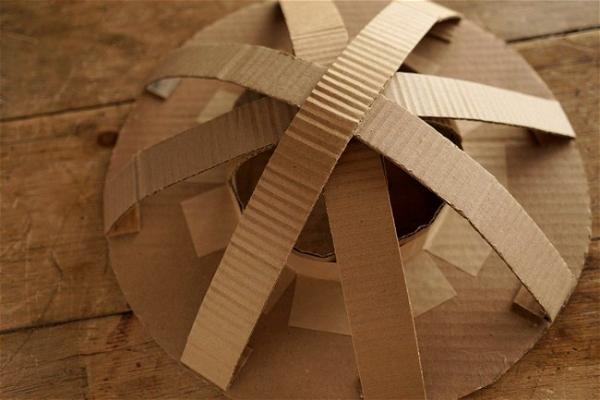 If you love funny and cute hats, then here is a tutorial for you. This paper mushroom hat is super fun to make! This project shows you how to make a top-quality mushroom hat. While other hats on the market are barely able to last through Halloween, the cardboard in this project gives this hat sturdy qualities that will last for over seasons. This is a great craft for families to use as décor on their mantelpiece or bookshelf—ideally, it should be stored flat. It's a durable craft that can last for over three Halloween seasons, which is more than three decades!
How To Make A DIY Mushroom Hat
There's nothing more adorable than a mushroom hat. These mushrooms are perfect for costumes, dress-up, fall festivals, and as part of a forest-themed room. They're also fun to wear during Spring and Summer. Mushroom hats are stylish accessories that make great accessories for almost any occasion. If you love mushrooms and want them to be a part of your outfit, making a mushroom hat is quick and easy. All you need are a few supplies, cardboard, a hot glue gun, scissors, duct tape, a pencil to make marks, any fabric you want, and some basic crafting skills.
Making A Mushroom Hat
Are you looking for the perfect outfit to wear this Halloween? Maybe you have a costume in mind, but you're not going all out because you're worried that if you do, you won't wear it again. A hat is a perfect solution! It's easy to make, fun to wear, and can be used for so many occasions. The tutorial first starts with you referring to the pictures on each slide and identifying the materials you will need. Don't worry if you don't have a cardboard box as you can as well use another type of material. Consequently, you are instructed on how to do measurements and then draw out your make-believe mushroom hat.
How To Make A DIY Mushroom Hat
Mushrooms are everywhere, and they're more popular than ever! Get ready for your next costume party! In this video, learn exactly how to make a mushroom hat - complete with white polka dots and a large red top. If you like mushrooms, or just want to look like one for a day, follow this video guide, it's easy! Make yourself a DIY mushroom hat to wear, or use it as a decorative piece in your crafts room. It's very easy to make and doesn't take a lot of time.
Easy Mushroom Hat Tutorial
Making a DIY mushroom hat may seem like a difficult project, but using the right fabric, materials, and supplies it can be quite simple. In this video tutorial, you will learn how to make a cute mushroom hat with a twist. It's a cute idea to make and easy to customize. The basic mushroom hat can be made in any size, with different colors and details. With a few simple steps, you can make this adorable mushroom hat that will be the envy of all his friends. And, it's durable enough to last through many rainy days to come. Great way to play with styling! The perfect accessory for Halloween or an upcoming costume party!
Fancy Mushroom Hat Tutorial
Are you looking for an easy Halloween costume idea? Well, this tutorial could be the answer. It shows you how to make a stuffed-top mushroom hat—great for any Mad Hatter costume! This is a great hat for children. Great for costume parties, music festivals, and parties! It can be made in any size by resizing the pattern and it will fit snuggly on your head. Make a matching costume by getting a pair of leggings, a long sleeve shirt, and boots.
12. How To Make A Mushroom Hat
Looking for a DIY-inspired headpiece that's perfect for making this Halloween? This cute, whimsical mushroom hat is perfect to match with any outfit, and it's super easy to make. From the measurements, cuts, and assemblage, you will find complete instructions and tips This guide will show you how to make a super fancy mushroom hat that really suits any outfit year-round. From start to finish you'll find it quite rewarding and easy, even though there are a few steps that take a little more time like covering the hatbox in fabric, it's totally worth it. Learn more here!
Toadette Mushroom Hat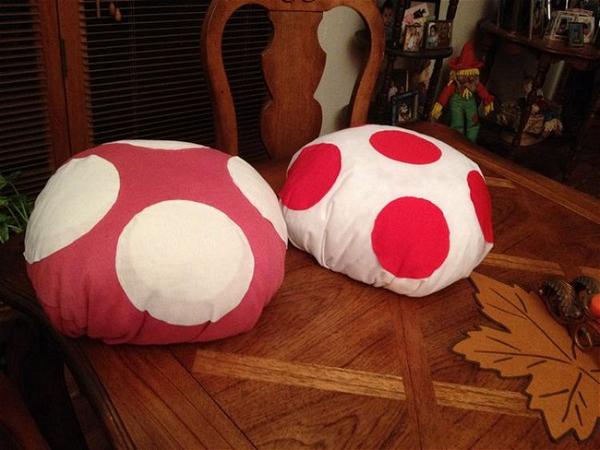 For all you fans of the Mushroom Kingdom, here's a Toadette hat that you can make for yourself, or to give as a gift to someone (like your favorite knitter?). You don't need any sewing experience at all—you just cut out felt pieces and then staple them together. This Toadette Mushroom Hat is a quick and easy sewing project you can make for your own little mushroom princess. Make the world's most relaxed mushroom hat with this easy pattern. With just a few simple materials, you can add a fun costume piece to any dress-up box. Perfect costume for Halloween, playtime, themed parties, or everyday wear if you just love toilette as much as you do.
DIY Cottage Core Mushroom Hat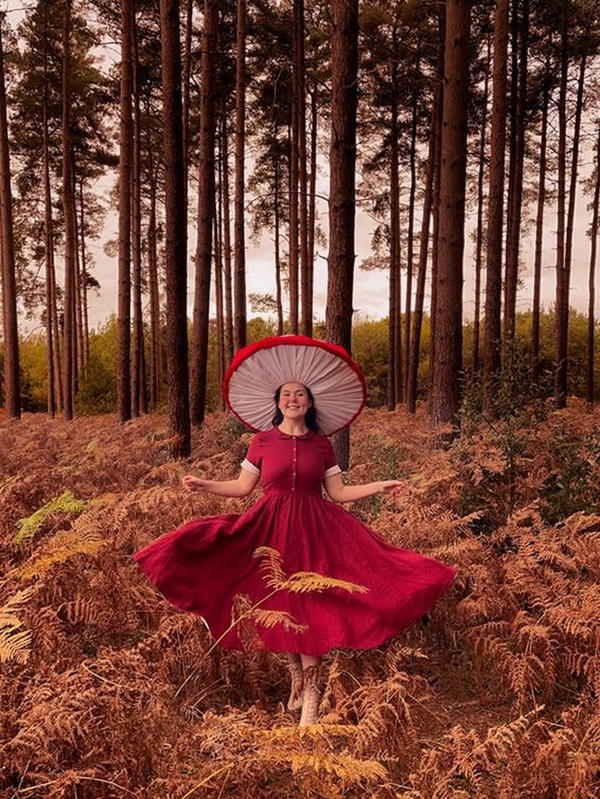 Add an extra layer of cuteness to your cottagecore look with this adorable hat that looks like a mushroom. This mushroom hat is easy to make and will look great on any Cottage Core enthusiast. It's all about being creative, solving problems, and making something you can be proud of. You don't need to be a Knit/crochet expert to make this hand-made mushroom hat. Anyone can make it and enjoy the feeling of creating their own cap. You could also get super creative with the finishing and create unique mushrooms for each person in your family! This mushroom hat is an excellent project for any beginners wanting to try crafting, or an expert looking for something quick and fun.
Mini Mushroom Gnome Pattern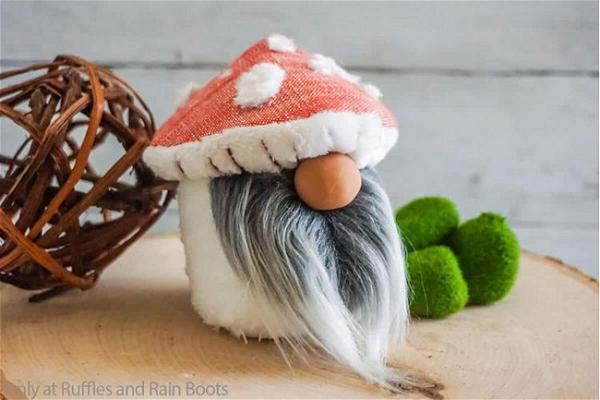 Want to make your own decorative gnome with a mushroom hat? If the answer is yes, then you are in the right place. Look no further than this simple handmade gnome guide. It covers all the basic steps for making your very own mushroom-hat gnome (or your own customized version).
Upcycle a bunch of pencils you have at home and make a gnome house. From there, you can make the most unique gnomes ever that'll lighten the whole atmosphere of your mudroom. This mushroom hat will let your kid stand out from the crowd by rocking this fashionable gnome to school or hanging it in his room.
Complete Toadstool Costume
This fun mini mushroom toadstool hat accessory will transform your outfit into an adorable gnome costume. The warm knit and soft fleece materials keep you cozy while you celebrate the holidays or go trick-or-treating. The charming faux bobble and polka dot design adds a whimsical touch that is sure to delight everyone around you. This complete toadstool costume will make a great gift for your children or grandchildren. The kit includes a miniature mushroom hat, houses, and cape. Adorable!
Shiny Mushroom Hat
This excellent shiny mushroom hat is perfect for any child to wear during a costume party. It will surely make them stand out among the crowd. The making process is pretty easy to follow, so you can make it with the kids and they'll surely enjoy it. The making process is quite easy to follow and the final result is exciting and educating. All you need is the materials and tools suitable for this project. The perfect decoration of this hat makes people enthusiastic about it. Don't miss out on this item!
How To Make A Mushroom Hat
Mushroom hats have exploded in popularity in recent years, especially as creative and unique Halloween costumes. In this DIY tutorial, you'll learn how to make your own mushroom hat. It doesn't get any simpler than this and the hats look so cute. Comfort, style, and functionality come together in this classic and multifunctional mushroom hat. This hat is perfect for all occasions: a family barbecue, the beach, airport travel, or just as a simple and stylish everyday hat. It's easy, fun, and looks great!
DIY Toadstool Costume
It's good to be in the mushroom family. Inspired by a toadstool, this lightweight hat has a hidden spring that makes it bob up and down when the wearer moves. Making a DIY toadstool costume is super fun and easy. This video tutorial shows step-by-step instructions on how to make a cute, colorful hat made out of felt to complete the look of your costume for a creative DIY Halloween costume. Make one for yourself or with the kids for a school event.
DIY Mushroom Hat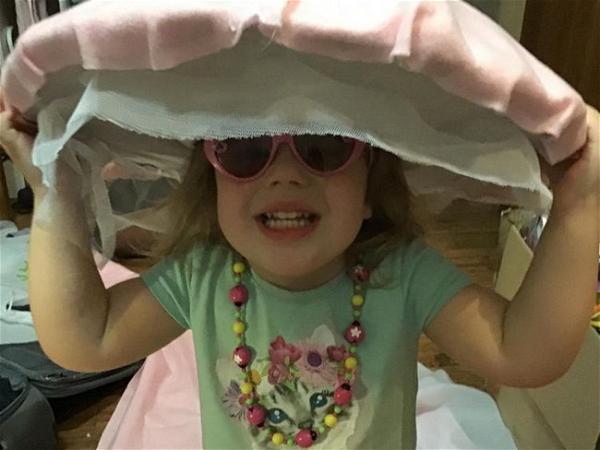 Your little mushroom or fairy will be the envy of all their friends when they wear this charming hat. With your choice of red, white or brown "mushroom", this adorable hat will make your child feel like one of nature's creatures. This is a great crochet project for a beginner who has never worked with wire. It uses minimal supplies and takes minimal time to make. It's a great quick project to do when you have some leftover time, and it makes a great gift for bird lovers!
DIY Baby Halloween Costume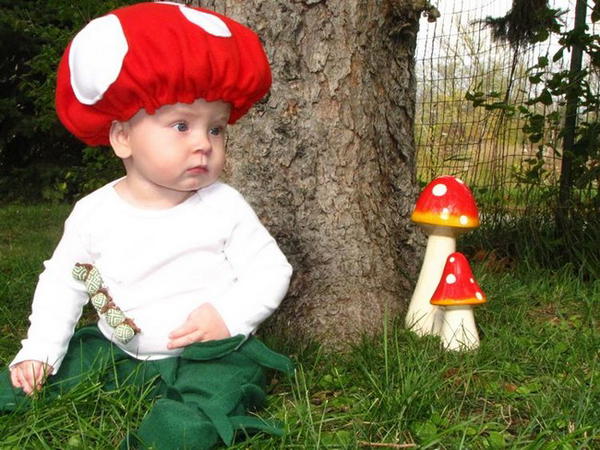 Add a fun DIY Baby Halloween Costume to your repertoire with this mushroom hat. Using the cutest baby head warmer you can find, it's the perfect outfit for your baby to stay cozy this fall. This simple yet super cool panel hat will have your infant looking stylish and toasty warm, just what the chilly season calls for! The 100% cotton design is soft and breathable for tiny ears and sensitive scalps, with a terry sweatband inside to absorb moisture. The stretchy cuff keeps the hat secure on little heads with an adjustable drawstring.