Check out these free crochet bucket hat patterns that will keep you stylish all season long. Whether matched with your favorite dress or jeans and T-shirt, these hats are perfect for any outfit. Don't be afraid to wear them over messy hair - they're still cute!
Crochet bucket hat patterns are the perfect accessory, whether you're looking for something to keep your ears warm during the winter months, or just want a fancy new way to cover that bald spot, this collection of crochet buckets hats patterns will keep you happy and stylish.
Crochet Bucket Hat Patterns

The hats have turned up brims that are pretty, flirty, and also functional in keeping you cool. It can be used for any occasion. You can also use these patterns for your own adventure. Crochet bucket hat patterns are always in style, here are 20 free crochet bucket hat patterns that can be used as baby and toddler photo props, pool party hats, tops for your favorite summer dress or bathing suit, or simply a stylish summer bucket hat to wear on your next outing.
These 20 crochet bucket hat patterns are simple and easy. You'll find them all in one spot, with no hassle of looking through many sites to find what you need.
Theo Bucket Hat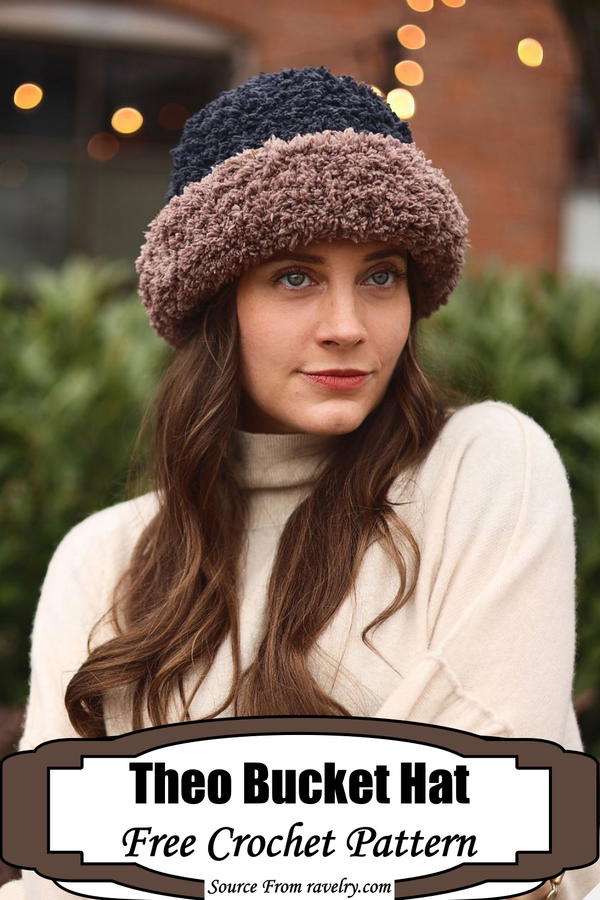 The Jumbo Theo Bucket Hat is the ultimate trendy accessory for the season. This hat works up so fast using only one skein of jumbo yarn that you won't believe you can have such a trendy accessory completed so quickly. It's the perfect addition to your wardrobe, whether you're keeping warm on a chilly night or enjoying a brisk day at the beach. This project is designed for the beginner who knows the basics of crochet but wants to learn how to read a pattern. The simple and well-written instructions offer great support as you create this hat.
The Copacabana Bucket Hat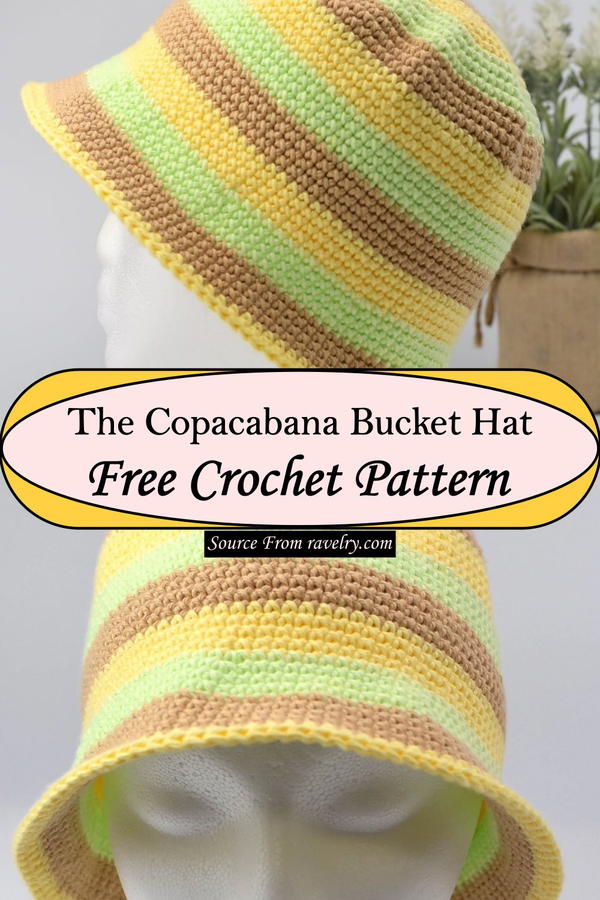 The Copacabana bucket hat is an everyday classic. This chunky, slouchy Hat comes to you in a modern bucket shape that's comfortable and casual. You'll love the look and feel of this 100% fleece cotton, whether running errands or relaxing at home on your couch. Whether you're hitting the beach or hitting the mall, this bucket hat will keep your head warm and allow for lots of sass. Made from soft single-layer fleece fabric with a slouchy fit, this hat offers medium to full coverage from the sun, you can toss it in the washing machine to get it clean and ready for use again.
Easy Breezy Bucket Hat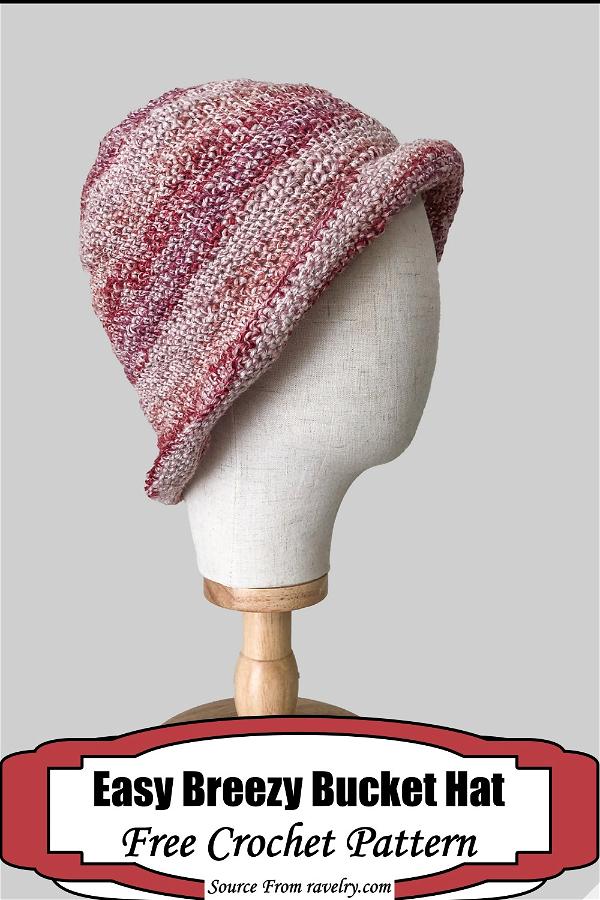 The Easy Breezy is a classic addition to your hat collection. With an adjustable drawcord, the hat will comfortably fit most, allowing you to adjust it based on your needs. Whether you are traveling across the country or killing time at the park, the bucket-style hat is your go-to summer piece. It is made of lightweight material and has an adjustable drawstring that allows it to fit most heads and add style to any outfit. Classic Bucket Hats are updated with a terry cloth lining that keeps you cool. Available in several sizes, colors, and materials, these bucket hats are perfect for any season.
Pnw Bucket Hat & Cowl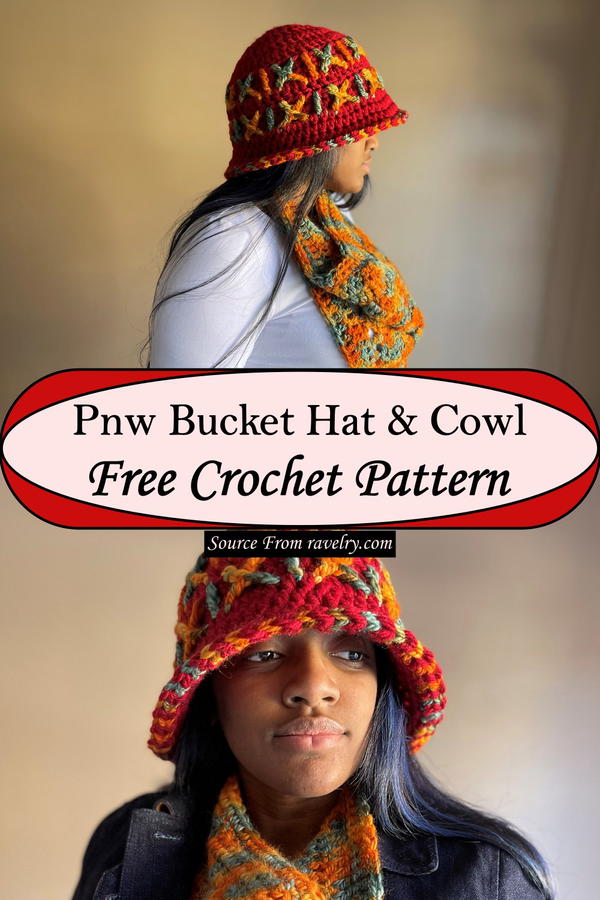 This Pnw Bucket Hat & Cowl will keep you warm and relaxed. It is made from a wool blend with its pattern design, the comfortable fabric allows easy to wear and also can be made into a cowl scarf. The material looks like a bear's fur, and the color looks soft and warm. If you don't wear it on your head, it can also be worn as a cowl scarf which will look cute and romantic. So don't hesitate to give it a try, and you'll totally fain love with it. Exquisite workmanship, with a plum color cloth to create a beautiful headdress, effectively blocking the sun and adjusting the temperature.
Gothic Kitty Bucket Hat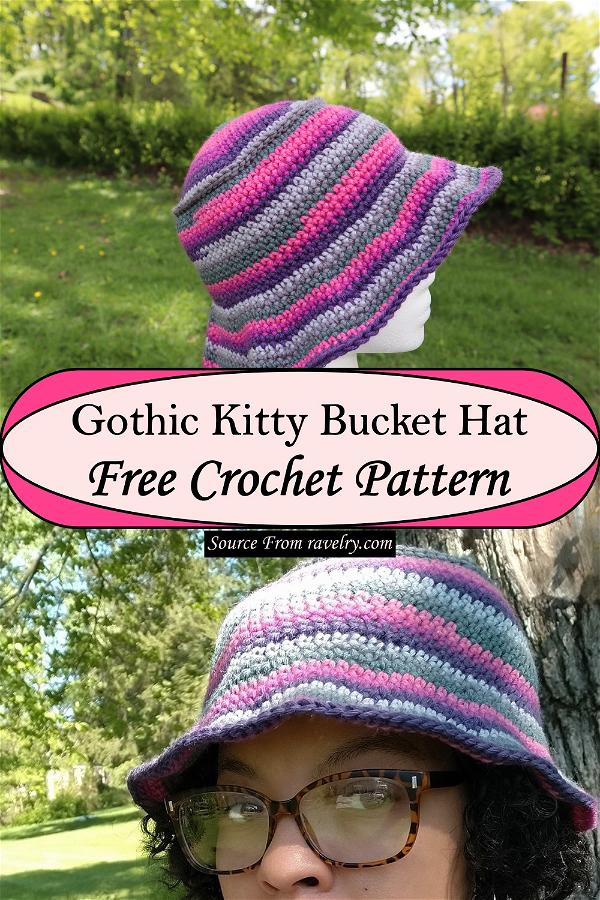 The gothic Kitty Bucket Hat is a stylish hat with a unique design, made of premium-quality material, comfortable to wear all day long, and perfect for all seasons. This is the perfect accessory for your outfit on Halloween, a costume party or just to make you feel pretty. Cat lovers will love this bucket hat. Available in assorted colors. It will keep the sun out of your eyes, and allow you to look cool at the same time. With adjustable drawstrings on the inside and brim to fit any head size. The Goth kitty bucket hat is a Stylish hat made from 100% Cotton, imported material. The detailed design has been printed on durable cotton drill fabric, then sewn onto the bucket hats providing long-lasting and high-quality printing.
Sheepy Bucket Hat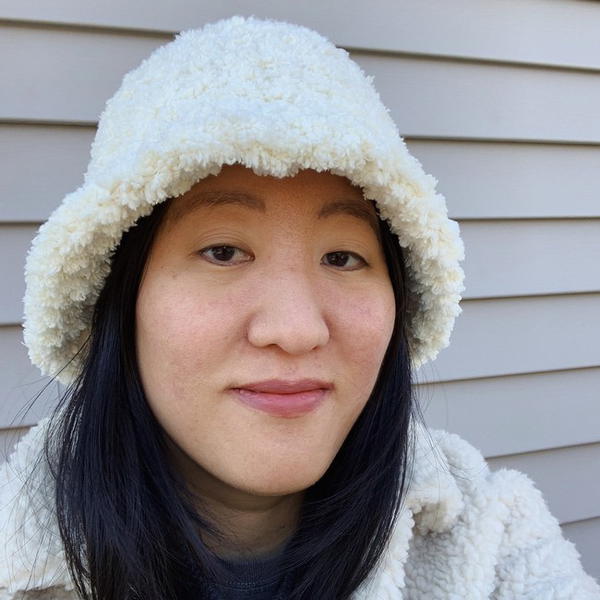 Sheepy Bucket Hat is Stylishly designed that can protect you from cold. It is very warm and made from very soft materials. The crown of the bucket hat looks larger so that can attract people's sight when you wear it. The crown of the bucket hat looks larger so that can attract people's sight when you wear it. It is really for everyone! Whether you're a snowboarder, skier, or just wanting to keep warm at the mountain, this bucket hat will keep your head, ears, and neck nice & toasty. The Sheepy Bucket Hat has become a winter essential.
Everyday Bucket Hat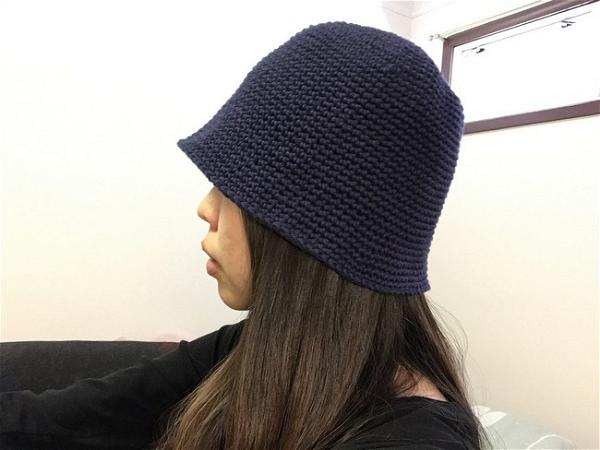 If you are looking for something warm that also keeps your head warm, the everyday Bucket Hat is an excellent product. With a soft texture and comfortable fit, it makes the perfect accessory for any outfit. This bucket hat, made from 100% cotton fabric, is very warm and comfortable, it's a perfect gift for you and your family. The bucket hat is made from soft materials and we are stitching them very carefully. It is available in different sizes. The hat is made from a very nice blue color. It is perfect for wearing in spring, winter, and autumn.
Cotton Bucket Hat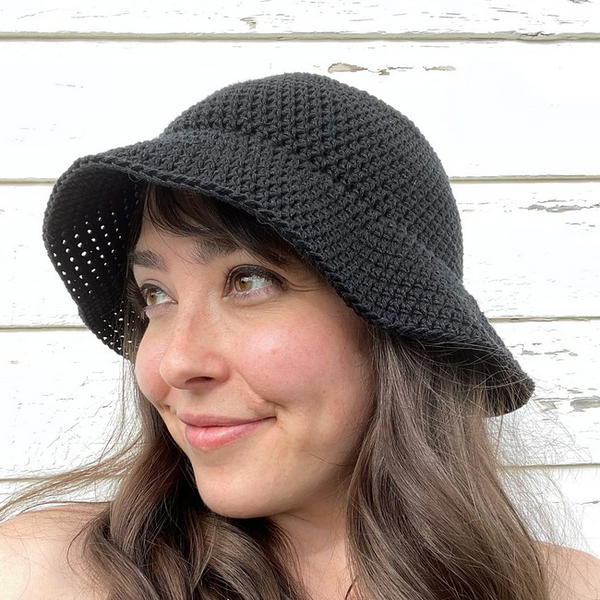 This cotton bucket hat is very popular with outdoor groups. It's light to be worn without pressure and has ventilation holes on the crown of the hat so that it can ensure good head aeration and cool down of your head as you wear it. The beach bucket is made in different colors to make it more attractive. The hat is made with style for both men and women to wear. It is a great accessory to complement your outfit and enhance your appearance this summer. The fabric used in the hat can adjust to weather conditions so that you can wear it freely even under extreme heat or cold weather.
Beach Day Bucket Hat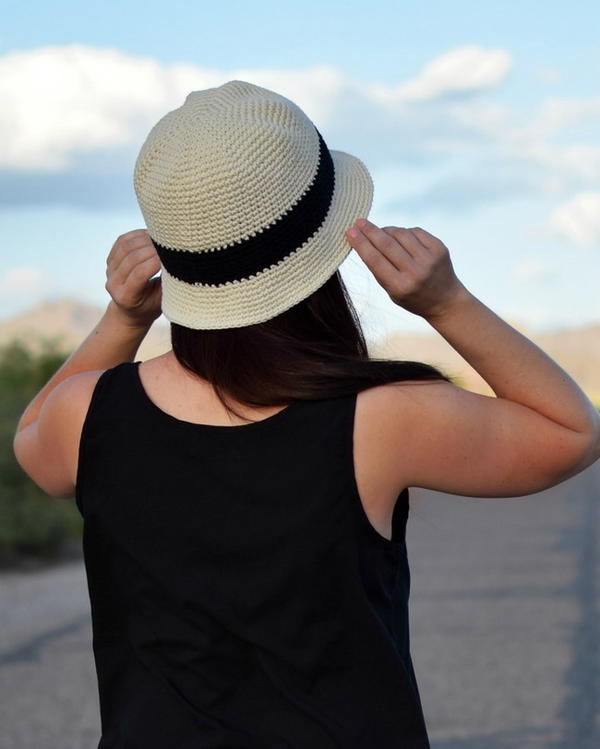 If you are looking for a cool and easy-to-carry bucket hat to wear on the beach, Crochet Beach Day Bucket Hat will be the right choice. This bucket hat is made of high-quality material, which not only looks stylish but also provides enough shade for any summer beach day. Made of breathable cotton with an adjustable bill, this bucket hat will feel like a breath of fresh air on your hot summer beach day. An adjustable bill protects your eyes from the sun and the pliable nature of this hat allows it to be folded when not being worn.
Willow Bucket Hat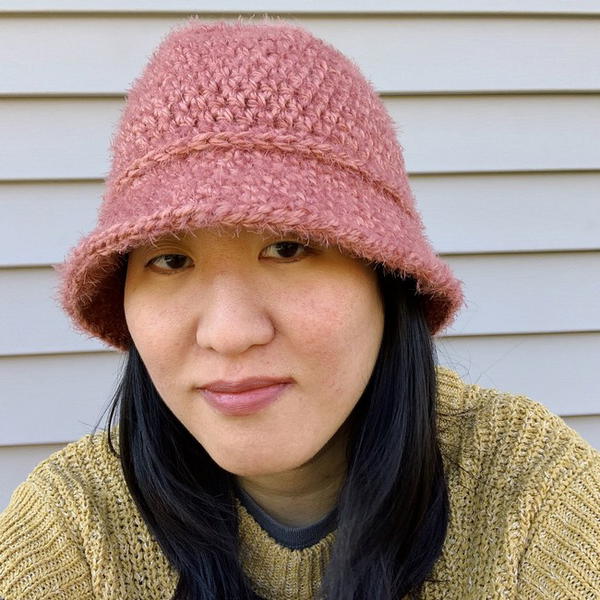 An excellent choice for outdoor winter activities, the Willow Bucket Hat keeps your head warm and dry. This natural palm wide-brim bucket hat is constructed with a raw edge and is topped with a genuine willow burlap bow. Lightweight, with a natural, washed stripe. The bucket hat collection will keep you warm this winter. Stitched from a basket-weave fabric, the hat has a drawstring style closure that can be tightened to fit any head. With its lightweight, breathable construction and its trendy low profile, the hat takes your look from day to night in an instant. The adjustable chin strap ensures that this hat stays put whether you're ice fishing or hiking in the mountains.
Basketweave Bucket Hat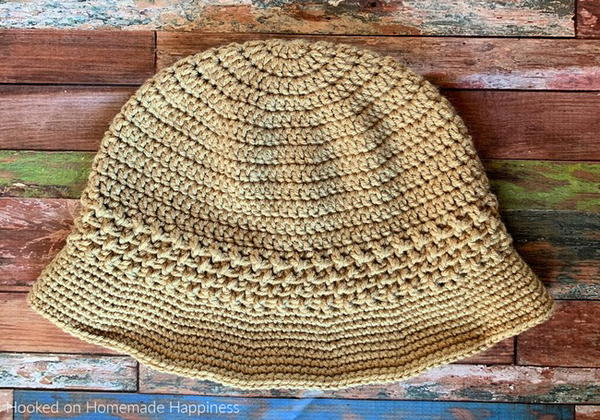 The basketweave bucket hats are a very beautiful and stylish collection of hats. Lightweight and easy to carry the piece can fit into your everyday outfits for protection from the sun. Specially designed for fishing, camping, hiking, boating, sailing, or just for leisure time wear for guys or girls of all ages. Simply adjust the drawstrings to fit your head. Breathable mesh - keeps you cool. This will be perfect for a street-wear collection. Coming in the vogue colors. It is available in different colors of your own choice. This highly stylish and well-designed hat will provide great protection from the harmful rays of the sun to your head and scalp.
Granny Square Bucket Hat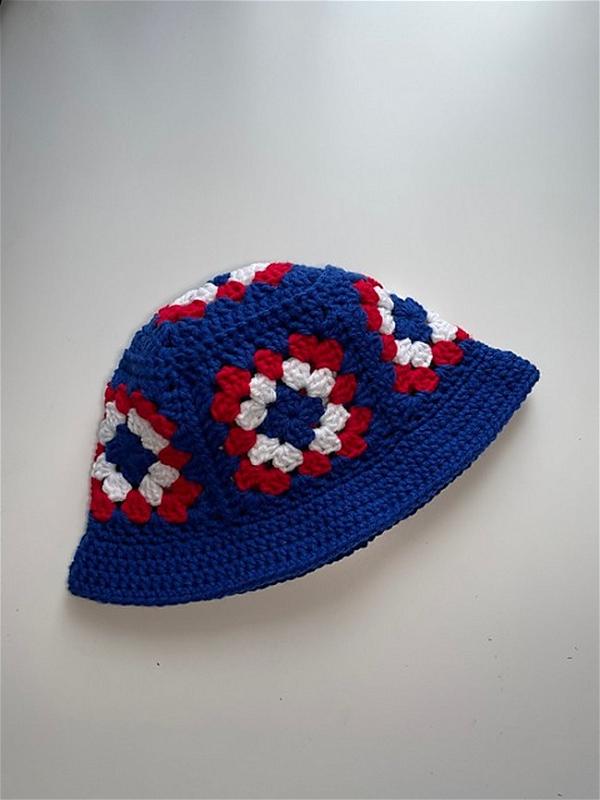 The Granny Square Bucket Hat is a classic design that keeps kids' heads cozy and cool. This bucket hat is the beautiful hat for children who love to play outside. It will keep the sun out of their eyes and make them look stylish. Works up very quickly in your choice of yarn and hook. This hat is made out of Chunky Granny Squares alternating with rows of Fool's Cushion stitch. Take your little one out in the sun and have them wear this cute crochet hat which is square and free size. You can make one quickly easily by yourself as it is only plain granny squares.
Sunny Bucket Hat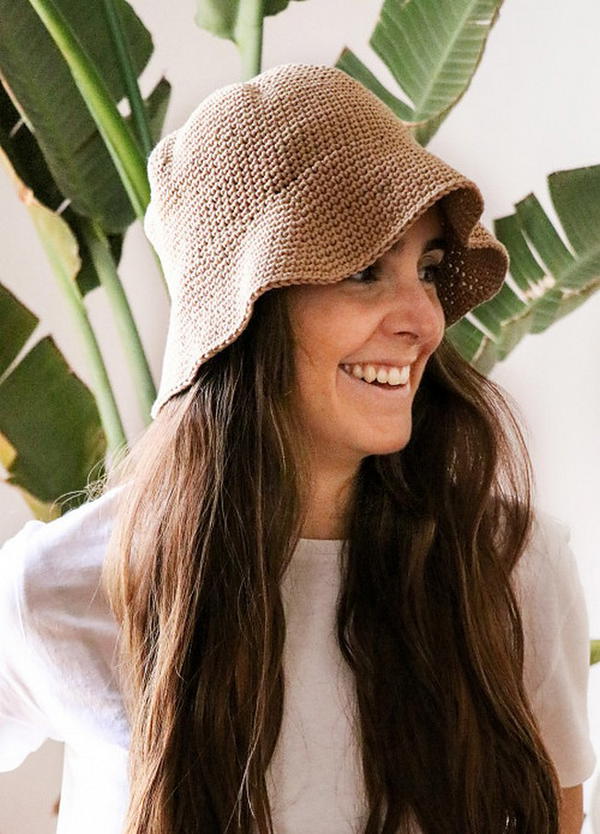 Sunny Bucket Hat is a perfect hat for both men, women, and kids. It has a top-notch market of fashion accessories. The hat is designed to have good ventilation and UV ray protection function . Plus the mesh back design provides better comfort for wearing. The summer beach or the city walk, this hat is a great companion. Sunny Bucket Hat is the perfect beach accessory, and is also great for wearing at school, work, or traveling. The hat's wide brim provides good shade from the sun, and it has an adjustable tie so that it can be worn by everyone.
Annie Bucket Hat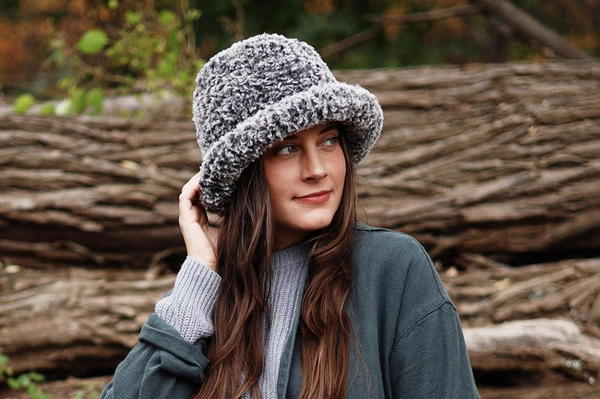 Annie Bucket Hat is ultra-cute and made of cotton lycra fabric, it's so warm and cozy.  It can be worn as a beanie, scrunchie, and neck warmer, too. With this bucket hat, you are guaranteed to stay warm and cuddly in any weather. It will keep you warm on your mornings, errand running, and strolls around the flea market in this stylish wool bucket hat. Lightweight and adjustable for a perfect fit, this is one headpiece you won't want to take off.
Topi Bucket Hat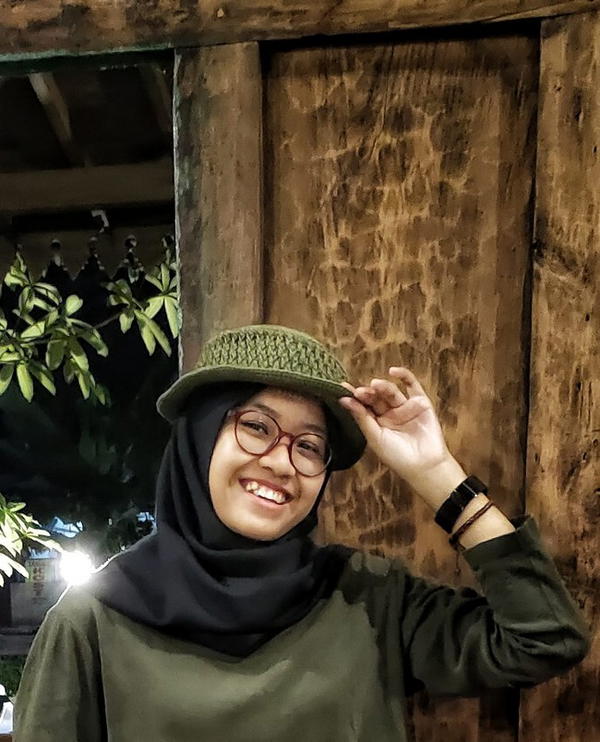 Topi Bucket Hat is made from premium cotton & polyester twill. Turn up your style with this soft, flexible, and lightweight bucket hat. It has the perfect water-repelling soft touch feel and gives you a unique look. The Hat also protects your skin from harmful sun rays, UV rays, and other extreme weather conditions. It is a stylish bucket hat with a popped bottom. The hat is designed for active lifestyles and leisure. It features a tighter weave that keeps the wind from blowing through, a tightly fitted design that does not blow off easily, and is available in different colors.
Bucket Hat True Colors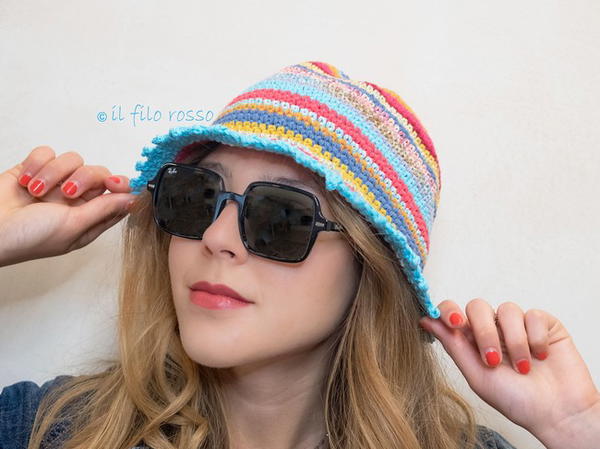 The bucket hat true colors is specifically designed for the girls it will give you a different and stylish look when you are out in public. It is easy to carry around. Lightweight and comfortable to wear even under the sun for hours. The hat is perfect for active lifestyles and sports with its extended brim and a built-in sweatband that helps keep the hat in place on windy days. The adjustable chin string promises a custom fit for any individual's head. The true colors bucket hat comes in different, simple, and vibrant colorways, featuring a Textilene exterior that makes it lightweight, breathable, and durable.
Chunky Bucket Hat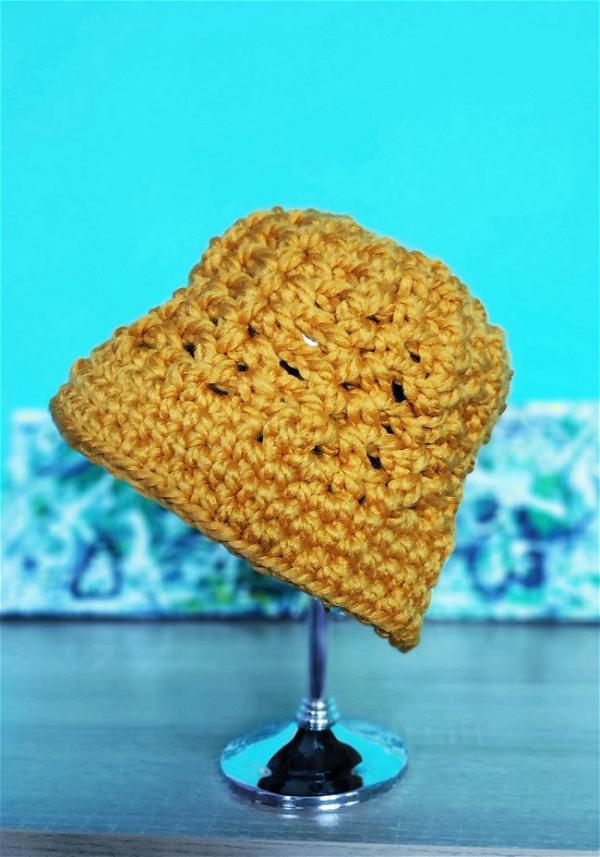 Chunky Bucket Hat is soft, warm, trendy, and affordable. A chunky knitted beanie hat is a must-have for all of your winter activities. This bucket hat will keep you warm and cozy in the coldest weather, and because it folds flat, it's easy to slip into a coat pocket or travel bag when not in use.
It is made of 100% acrylic, soft, warm, and totally machine washable Yarn. The chunky bucket hat is so thick and warm, it's hard to see out off. That means you can sit back in your favorite chair, sipping hot chocolate and watching the snowfall without worrying about the cold.
Everyday Bucket Hat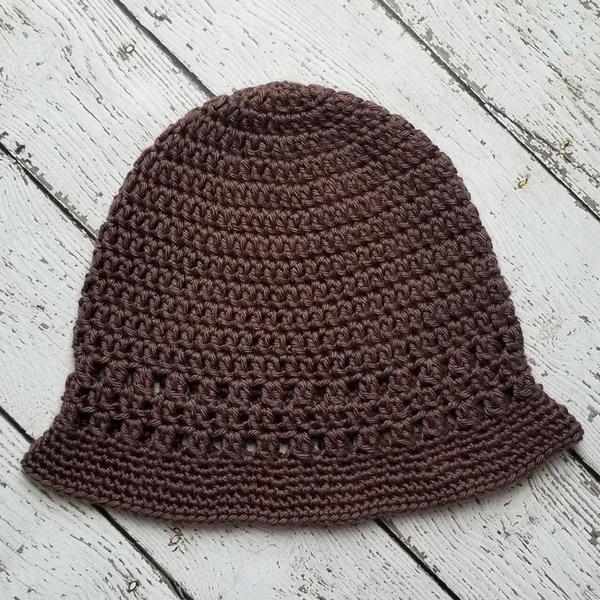 This classic bucket hat is a great choice for protection from the sun. It's made of a soft, warm material, and it has a sturdy stitching chain to chain. All this hat is made of a nice soft and warm material, more comfortable and thinner. It's different from other hats sold in the market, we stick to our original design, especially stitch chain to chain.
Lightweight and warm, this everyday bucket hat keeps your head cozy whether you're shopping, biking on a cold day, or chasing after your kids. The soft fleece lining has a grid pattern for added warmth. A wide, open crown will fit over extra-thick winter hats. This product was not made with natural rubber latex.
Fur Elise Bucket Hat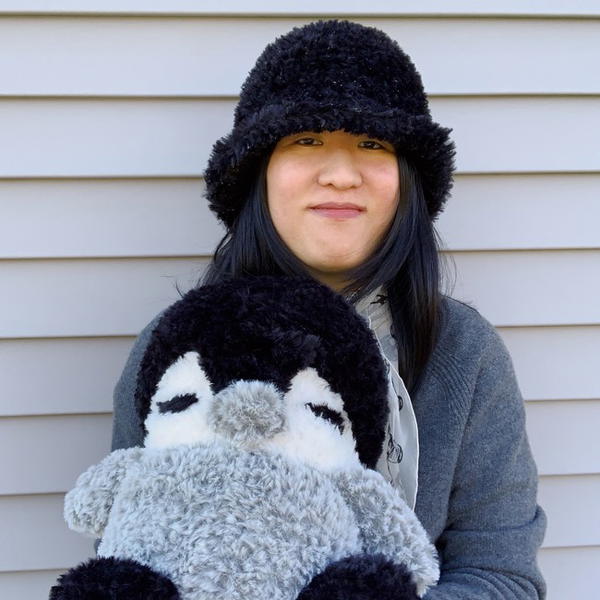 The Fur Elise Bucket Hat is made of high-quality and warm material. Designed to stand out, this hat is great for people who want to make a fashion statement. This cozy hat is designed with high-quality material and a modernized design which you will be stylish with it when wearing on. It's so comfortable for you. With that, our Fur Elise Bucket Hat is an ideal solution for cold winter days. With this hat, you will be more attractive and confident in it. You can wear it no matter you are in winter or in summer. It is easy to take care of and convenient to carry. You will love the comfortable experience when wearing it, you deserve owning one.
Leighla Bucket Hat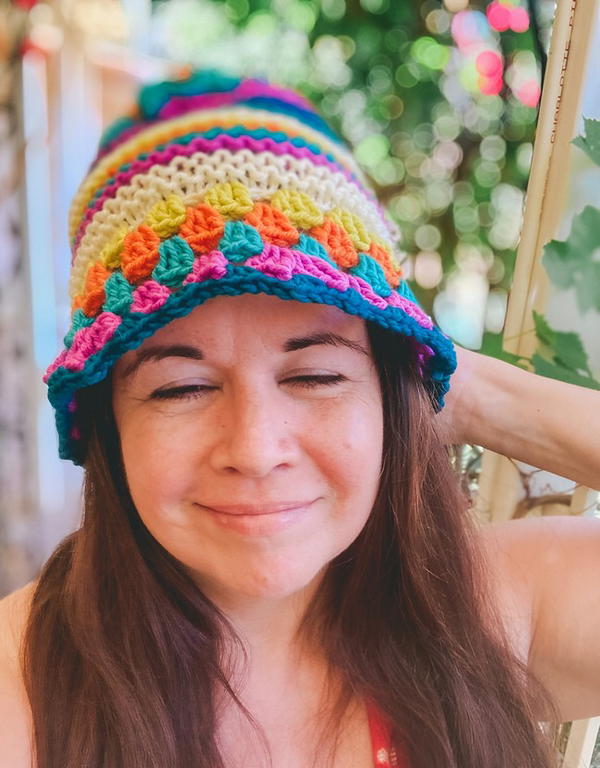 Leighla bucket hat is made of soft and warm material in a fashionable bucket-style design. Wear it to your next holiday party or on the beach with friends. Available in several colors, this bucket hat is sure to keep you in style. The Hat is made of the softest material. Well designed and stylish pattern will turn your winter into a colorful and warm one. You may choose between two colors for this hat: light or dark, both of the colors are matched with almost any winter clothes since they are just light and neutral colors. Leighla is a unisex bucket hat that was designed to cover the ears in winter. The structure of this hat is pretty simple. It is flexible but can keep your head warm, which will give you a cozy feel.