A DIY sled is a great way to enjoy the winter season; It can be made out of various materials, and it's simple to do. There are plenty of tutorials on building a DIY sled, but they all have one thing in common, they take time and effort. If you want to make a DIY sled in less than an hour, this article is for you! This project is effortless, but it looks cool when it's finished. This sled will give you hours of fun on the snow, and it won't cost you much money either. Below are 22 DIY Sled Projects that will teach you how to build a DIY sled for yourself.
DIY Sled Projects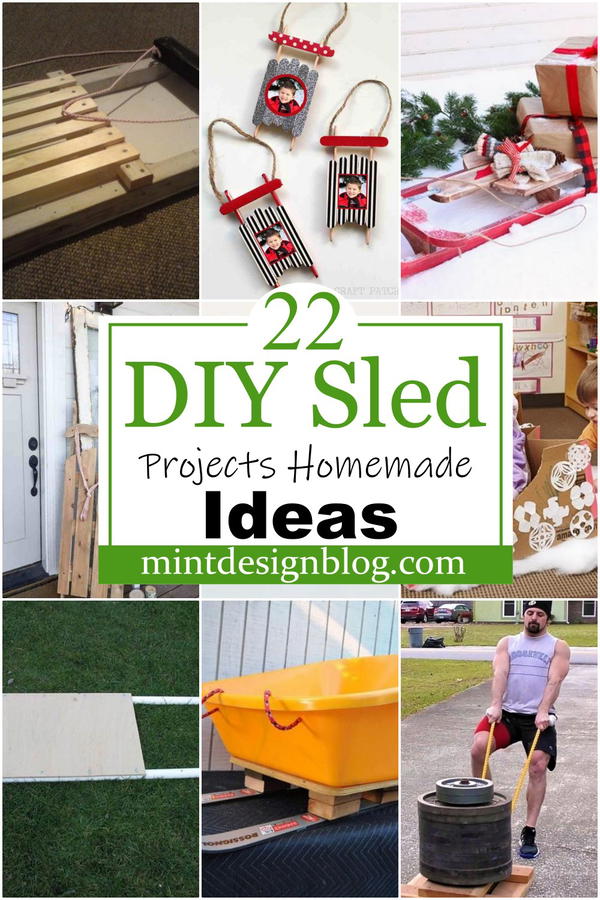 Sleds are very useful for a variety of activities, including exercising. You can use them for cardio and strength training, but you can also do pull-ups or pushups. This article will teach you how to make some DIY sleds to work out in your home. As a bonus, we also include a few DIY sleds for people who love working out. Making most of the DIY sleds is easy to follow if you have the right tools, materials, and skill set.
DIY Homemade Snow Sledd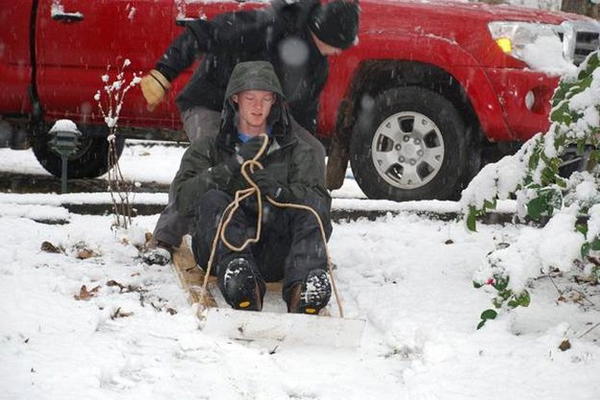 Get ready to have some fun, because snow is coming! This DIY homemade snow sled is an excellent alternative to buying a store-bought, expensive sled. It only takes a few hours to make and can be modified to your liking. Build your very own Homemade Snow Sled in no time at all. You will need a drill and screws, 2x4s, rope, and durable material to slide on. The build process is straightforward to follow, as shown in this guide.
DIY Butt Board Sled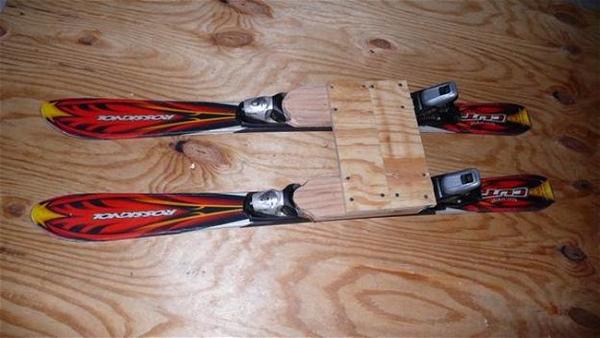 This simple DIY can create a fantastic sledding board; You do not even have to spend too much money; use whatever you have lying around your house or buy some wood and see how good you can make this. This tutorial will take you through creating a DIY Butt board Sled. The steps are easy to follow and will have you ready! These Butt Boards are great for sledding or even if you want a place to sit outside by the fire.
DIY Pulk Sled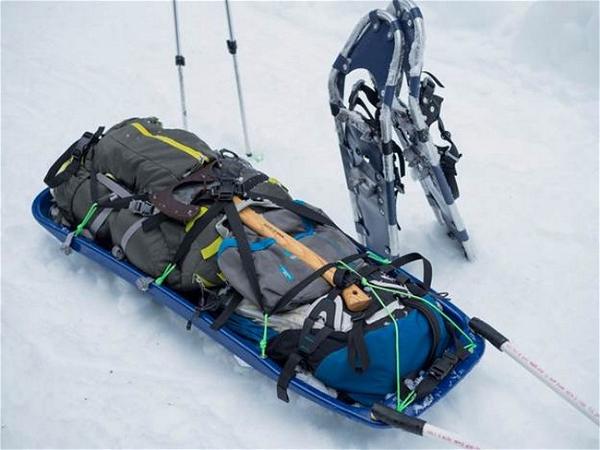 This DIY pulk sled is extremely easy to build and can be done with many different materials. You might want to make this sled out of something not too heavy. You will enjoy the rope to be strong enough so it holds up while pulling through deep snow, but not so strong that it's serious. Building can be effortless if you have the right tools and materials. This guide shows you exactly which parts to use, how to put everything together, and instructions on setting up this backcountry project.
DIY Vintage Wooden Sled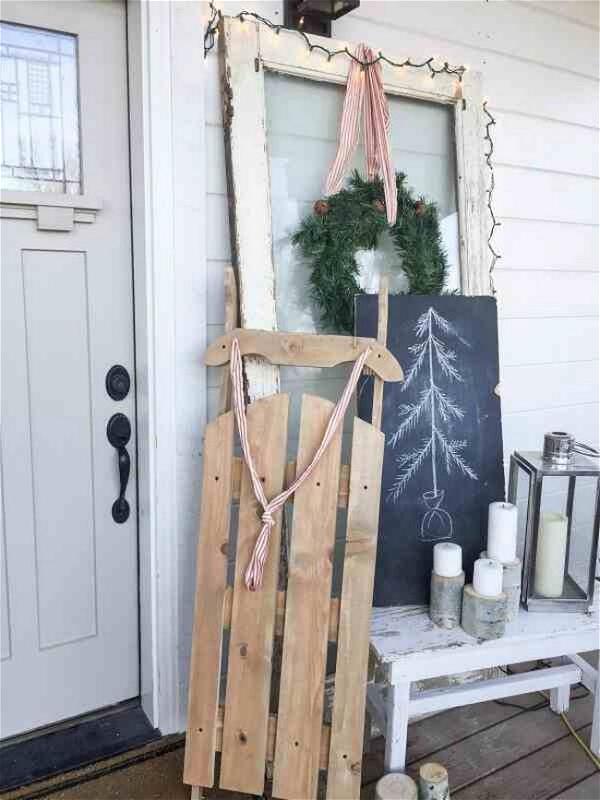 The Wooden Sled is an excellent project for the entire family; It's so easy. You don't need any power tools! Just use basic carpentry skills and a bit of elbow grease to put this fun do-it-yourself sled together. Perfect for the winter weather, you can use the DIY Wooden Sled to be pulled by your car or truck or slide down hills on your own. This project also makes an excellent gift for your friends and family.
DIY Steerable Sled
This DIY steerable sled is undoubtedly perfect for those who want to go out and enjoy the snow, but not necessarily in a traditional way. The process is pretty simple and should take a couple of hours max. The materials needed are essential, and you'll have plenty of time to get everything done before the snow comes. DIY Steerable Sled is perfect for kids of all ages. A few essential items are needed to make this wooden sled, which means you can construct it right in your backyard! This video tutorial includes step-by-step instructions and follow-up steps.
$5 PVC Sled
This sled can be conveniently made from PVC pipes and plastic sheets. If you are looking for a cost-saving idea, this is the right one. This DIY project shows you how to create your PVC sled for just $5. This simple, homemade sled is sturdy enough for a family outing or packed full of kids at an afternoon birthday party. The best part? It only takes about 45 minutes to build from start to finish, including attaching the rope handles…and you probably already have all the supplies on hand!
DIY Sled For Workout
Sleds are an essential part of any training program; If you don't have any, you should look into building your own. This DIY Sled For Workout will help you get in shape using gravity's power. You can make it yourself using only a tire, wood, rope, and a belt. It's a great workout to help you lose weight and get fit. Watch this video tutorial to learn how to make this DIY project easy and even at home.
DIY Snow Air Sled
There are plenty of snow sleds out there, but this one is different; It's motor-powered. This means rather than just sliding down a hill; it will haul you up and down the mountain. It's more challenging to build than a regular sled, as you need more tools, materials, and parts. The payoff has something that is much more durable and will last for many years of fun! A video tutorial will teach you how to make one easily at home.
How To Build A Sled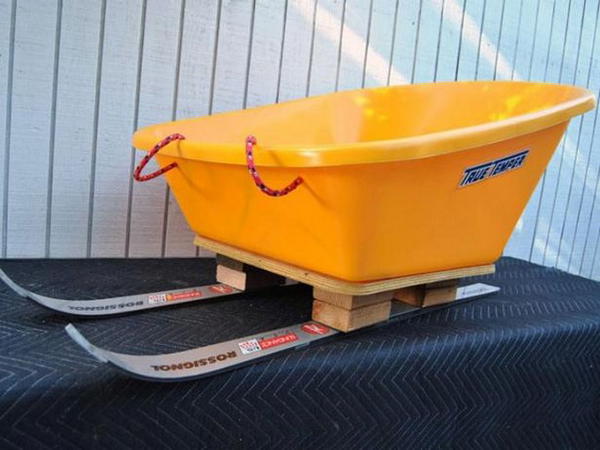 This DIY project will teach you how to build a sled using materials that you would find in your home. This quick and straightforward project will provide hours of fun for the whole family. The instructions for making this are easy to follow and guide you through the building process. This is an excellent sled that you can use to have fun with your kids or friends when they come over! Use this guide to learn more!
DIY Workout Sled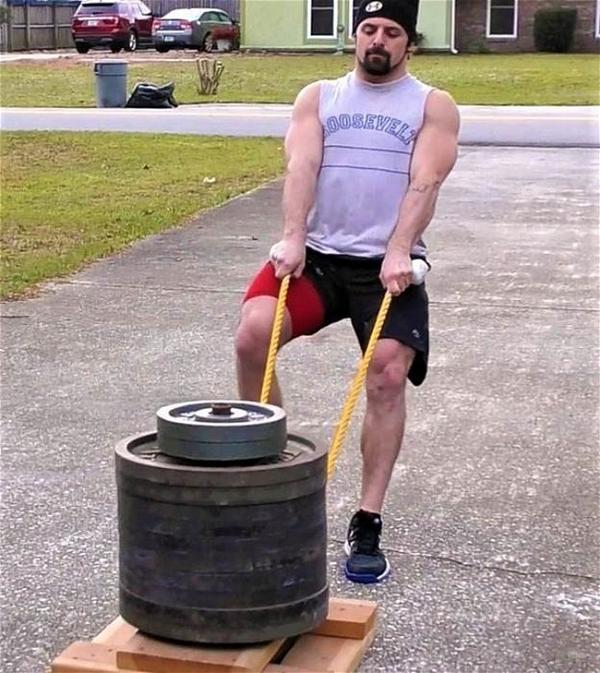 Workout sleds can be a great addition to your home gym but are often expensive and hard to find. This workout sled is made from wood and rope and can be built by anyone with essential tools in about an hour. It is beneficial, especially if you want to build your chest and shoulders. This workout sled is easy to make with the right tools and materials handy. Follow the instructions below along with the pictures provided, and you should be done in no time at all.
DIY Play Cardboard Sled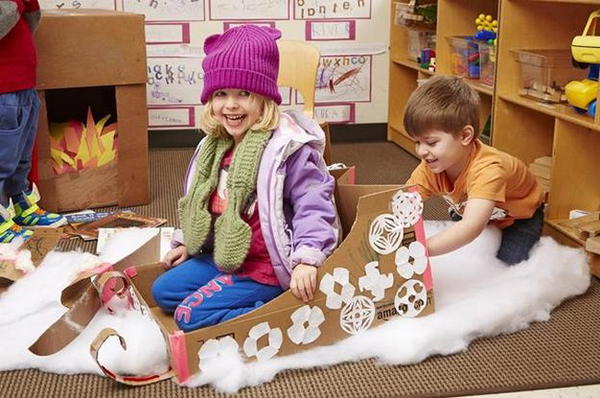 DIY cardboard sled - The kid loves to play in the snow, but it is a hassle to go outdoors and make a sled with the kids. You can now make a sled in your home using cardboard and sheets. Your kid will enjoy this homemade play cardboard sled and probably won't want to get back to the toys in their rooms. Follow this easy DIY tutorial guide to make your Play Cardboard Sled.
DIY Christmas Sled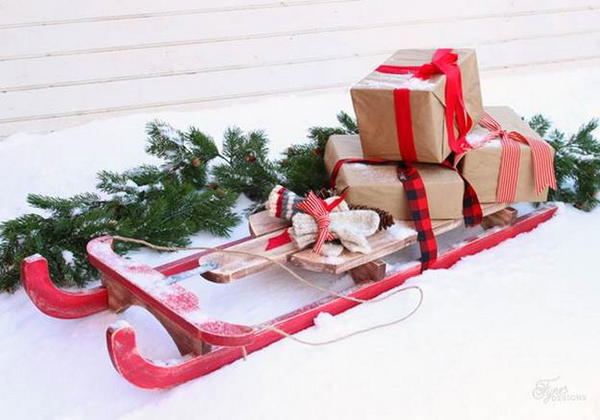 Christmas is just around the corner, and even though we adults want to enjoy some quiet time indoors with a cup of hot chocolate and watch Christmas movies, our children would not want to miss out on outdoor fun. So this DIY sled idea is perfect for those who want their kids to play outdoors but still be inside while having fun. This DIY Christmas Sled is a great project with your kids or grandkids. It's effortless to make, and it won't cost you much. Plus, it's a great way to keep the kids busy this holiday season indoors.
Homemade Toboggan Sled
If your mood is to learn how to make a wooden sled, this video will teach you everything you need to know. This DIY sled features a tunnel shape with a rope tow for added safety, and it is perfect for kids of all ages. Make your durable do-it-yourself sled in just two hours, And when you're done, you'll be able to share your creation with the whole family. The video walks you through the entire process, step by step.
DIY Tire Sled
You don't need a gym to improve your fitness. You can build your tire sled and use it whenever. It will help you get fit if done correctly. In this tutorial video, you will learn how to design and build a tire sled that you can use to increase your strength and endurance. When not in use, it folds up into a portable size so that you can store it in your garage or basement when not needed.
DIY Race Sled
This DIY Race Sled is simple to build and will provide hours of entertainment for the whole family. It can be made in just about any size to suit your needs, and it's easy to disassemble once you're finished. This project also makes an excellent gift for anyone who enjoys sledding. You can also build this DIY race sled and challenge your friends to a race. The building process is relatively easy to follow. It would help if you were done making one of these in no time.
Steerable Plumbing Tube Sled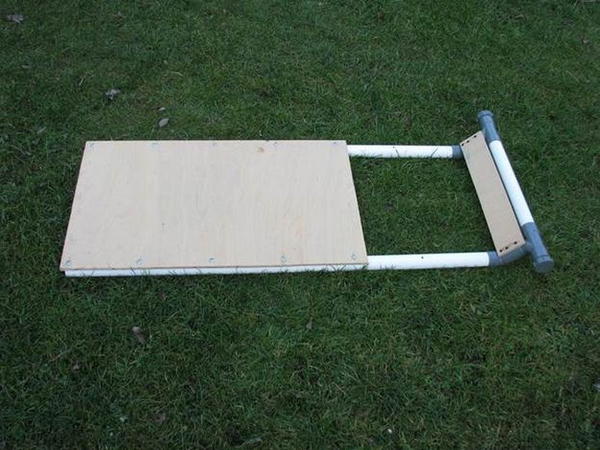 A DIY sled made out of PVC pipes and plywood that is steerable. The most amazing part about this sled is that it isn't just a regular sled but steerable, meaning you can make wide turns if you want to. The creator made this sled at home using simple tools and materials with little cost involved, making it an affordable DIY project if you're on a budget. This DIY plumber tube sled is incredibly fun for everyone; use this guide to learn more!
DIY Lightweight Sled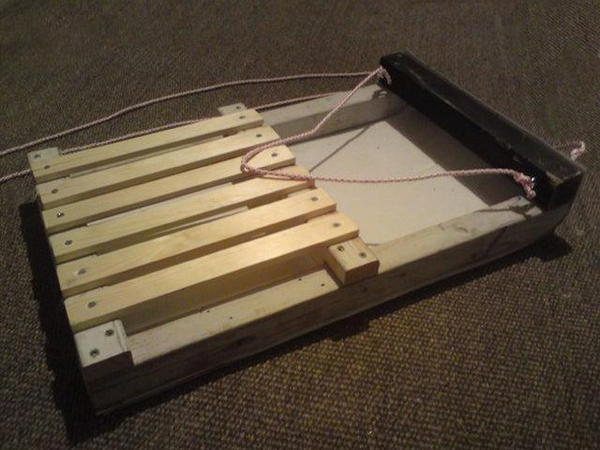 This is one of the simplest DIY sleds you can make. The hardest part might be finding an estate agent's sign or something else that is pretty lightweight and still comes with a good surface area to sit on. You will also need to bring home some galvanized felting nails, which can be found at any hardware store. Once you have gathered all the materials and gathered them together, your project will be ready to go from start to finish in a couple of hours – less than you'd think!
DIY Simple Christmas Sled
A simple sled is a beautiful Christmas gift; It is made from wood, making it easy to build, and you can use hand tools for the project. It will be great for playing outdoors with your children during winter. A simple sled is a beautiful Christmas gift. This sled is made from wood, making it easy to build, and you can use hand tools for the project. It will be great for playing outdoors with your children during winter. This video shows you the complete procedure.
How To Make A Pulk Sled
A pulk sled is used for dog mushing, winter camping, and hauling heavy items. It consists of a specially designed harness and tow line attached to the front of a sturdy snowmobile-like vehicle called a pulka. The pulk is usually made of lightweight materials such as plastic or canvas, rope, and wooden boards. With this tutorial, you can make your pulk sled that can be used for hauling gear, camping, and hunting trips. The best part about making this is that you can be done in 30 minutes.
How To Make A DIY Drag Sled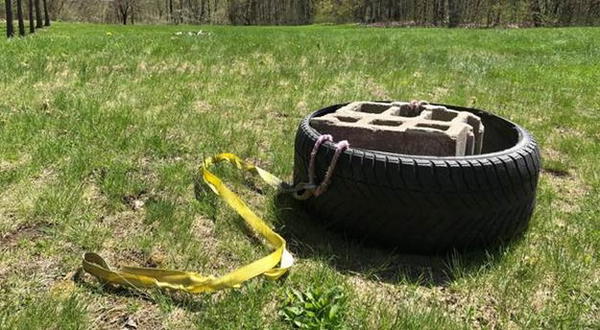 Building your DIY Drag sled is a great way to save money, get fit and have fun. Making something out of nothing is always an incredible feeling, but even better when it's good for you. This drag sled will help you work your legs, glutes, and core without spending much on equipment or gym time. With just a few simple tools and materials, you can create a solid and durable sled that can take all the punishment you can throw at it – literally!
DIY Christmas Sled Ornament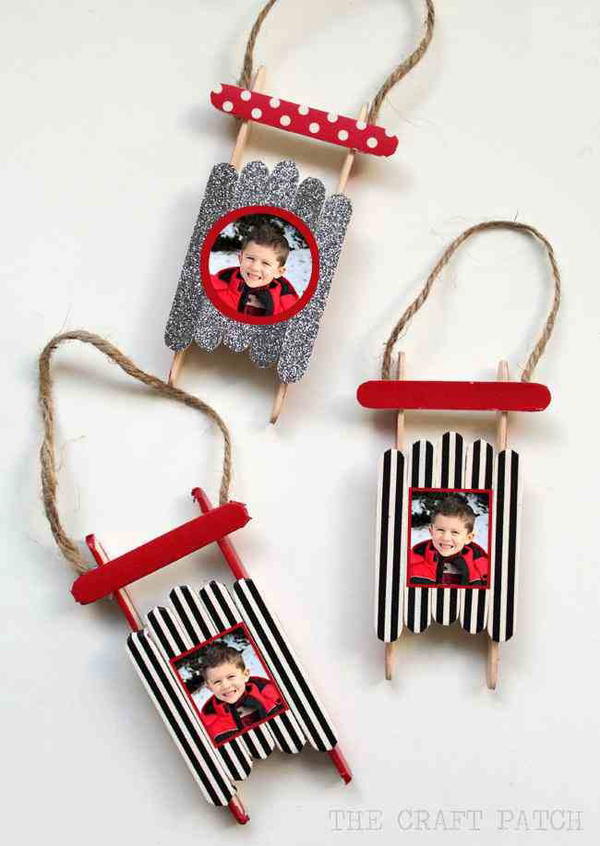 The DIY Christmas Sled Ornament is a great way to bring the snow into your home or office. This delicate piece of art will bring a touch of rustic elegance to any room. It's also effortless to use a few household tools in just a few minutes. All you need is your imagination and a little guidance from this guide to create a beautiful piece of art for your home. Go through this guide to learn more.
DIY Fastest Sled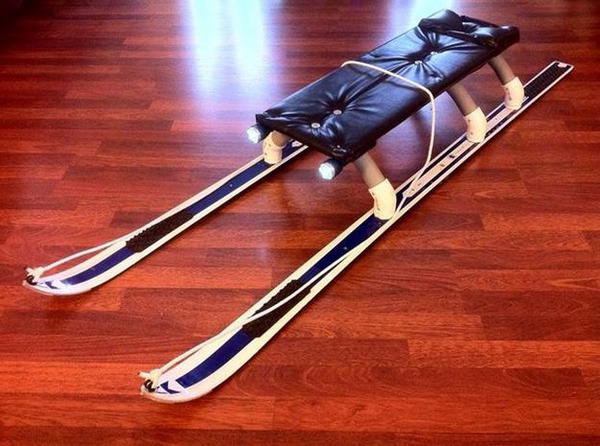 Are you looking for a DIY sled that is super fast? This one might be just what you're looking for. You will need some PVC pipes, a wooden board and some skies. The process is not hard to follow; you will enjoy riding on it once everything is complete. This DIY project is simple, fast, and affordable—no need for power tools or a saw. You can make it with just the materials you find around your house. This guide shows you complete instructions.