DIY Tote Bag Ideas are arguably the most versatile bag style out there. They can be casual or dressy, depending on your material of choice. They can be small enough to fit just a few necessities or large enough to double as an overnight bag. And they're often perfect for knitting and crocheting since they're a bit smaller than other bag styles. They are comfortable and easy to carry and suit every occasion. Totes are a great way to add a pop of colour to your outfit or carry your essentials from day tonight. It's time to put your grandma's sewing machine to use! You can get a plain canvas bag for cheap, and all you need are scissors, fabric paint, stencils, and a brush. If you love making your bags, totes are a fun way to try different skills and materials. The following ideas will help you get started.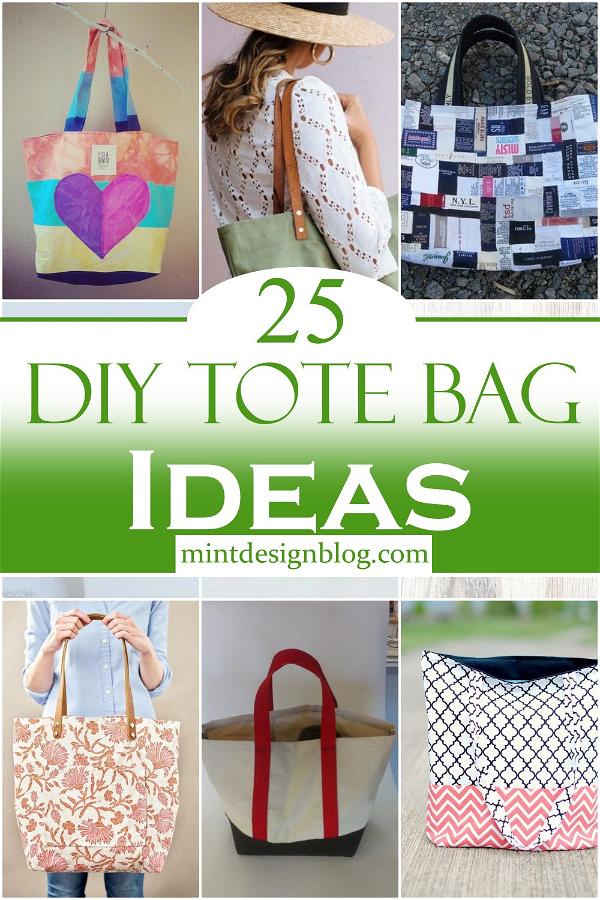 The tote bag is a classic everyday carry-all. It's roomy, sturdy, and simple to make. These easy-to-sew totes can be created in the afternoon if you have some basic sewing skills. The hardest part of making a tote bag is choosing which one you want to start with! Here are 25 tutorials for DIY tote bags that will help you tap into your creative side. The best thing about these totes is that you can use virtually any fabric to create them. This means you can make them as simple or embellished as you like. The projects below range from using recycled materials to creating cotton bags with pockets and closures. There are even ideas for turning a favorite top into a matching purse!
These 25 DIY Tote Bag Ideas are all made with sturdy fabric and are excellent for bringing the library books home or storing household goods, and making gifts!
Uses Of DIY Tote Bag Ideas
A tote bag is an essential fashion accessory that every woman should have. It is ideal for carrying your daily essentials when going out to work, school, or other activities.

You can also use it as a gift for your friends and family! A DIY tote bag will be perfect if you want to make something special for them without spending too much money on materials.

DIY tote bags are also great for carrying groceries, books, groceries, and other items around town in style!

They are easy to clean up after use, so they will not require too much maintenance like other types of cloth bags do.

You can find many different designs online which will suit your needs and preferences perfectly!

If you are looking for more ideas on using DIY totes, check out our website, where we have a wide range of articles dedicated to this topic, including some great tips on what kinds of materials work best when making one yourself at home!
Tips To DIY Tote Bag Ideas
Tote bags are great for storing school supplies, grocery shopping, carrying your lunch to work, or as a gift bag. Here are some ideas for making your own:
Recycled material is always a good option. Some materials may not be sturdy enough for your project, but if you can find something like old jeans, you can cut them up, sew them into squares, and assemble a bag around them. This way, you will have an environmentally friendly and stylish item in one!

Another idea is to create a design that incorporates natural materials such as wood or leather. You can also combine these with other materials like fabric to create a unique look.

Try using recycled items like cardboard boxes and plastic bottles and cut them into strips, which can be sewn together to form a patterned or plain design.

You could also use image transfer techniques for your DIY tote bags ideas. These include using magazine clippings and photos from magazines, newspapers, or other printed material to create unique images that can be transferred onto your bags to give them an artistic look and feel.
How To Make A Tote Bag
Here's a lovely carrying bag to make in a weekend or a jiffy! This soft seam-riven tote features three fabric layers – something for everyone! One layer is decorative, and another is used as the pocket base. A third layer is used inside for a structured shape so the bag won't collapse on itself. Make an elegant, inexpensive tote bag in any colour or combination of colours. Match the fabrics to suit your mood or outfit. This would be a wonderful gift for a friend who loves fashion and sewing.
DIY Tote Bag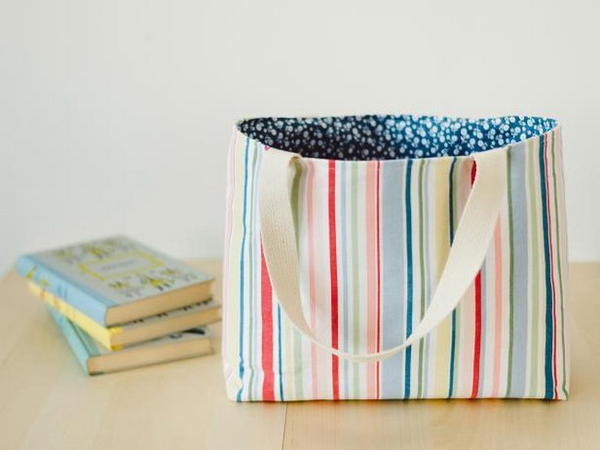 This tote bag is the perfect project for the beginner to intermediate sewist; this tote bag is a simple and quick sewing project. Whip up this custom tote bag while learning some basic sewing skills! This is the perfect beginner sewing project with just a little fabric, thread, and patience. With the DIY Tote Bag project, you'll learn to make a lined bag for carrying everything from your laptop to your lunch. You can also use it as a gift bag or personalized gift for a friend or as a tote for carrying groceries or beach gear. This sturdy and versatile bag will go with you from the office to your favourite shop or retreat, whether by bike or train_.
DIY Canvas Tote Bag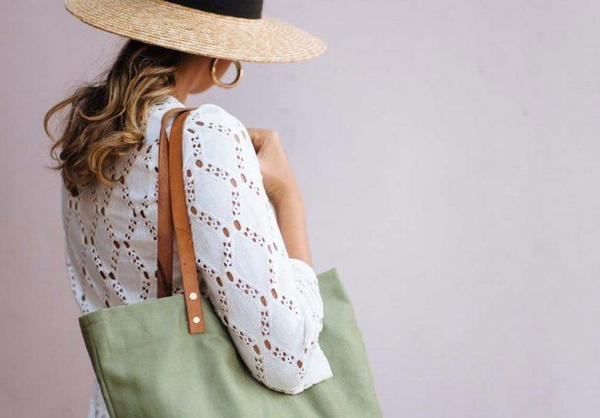 The DIY canvas tote bag is a practical and highly eco-friendly way to take your stuff from place to place. The making process is straightforward, so this canvas tote bag is perfect for experienced crafters and novice sewers. It is your helpful partner when you go shopping. This bag is more environmentally protective than the ordinary canvas bag since it is an upcycled product. It will add colour to your life and inspire you to become a better person. Moreover, there are many colours for you to choose from.
DIY Tote Bag
The DIY canvas tote bag is a practical and highly eco-friendly way to take your stuff from place to place. The making process is straightforward, so this canvas tote bag is perfect for experienced crafters and novice sewers. It is your helpful partner when you go shopping. This bag is more environmentally protective than the ordinary canvas bag since it is an upcycled product. It will inspire you to become a better person and add colour to your life. Moreover, there are many colours for you to choose from.
DIY Tote Bag For Beginners
This project features a spacious tote bag with a colourful floral print. It's so easy that even beginner sewers can do it! You can make it with a versatile and handy fabric like you can find in most local shops. This simple lined tote bag is ideal for the beginning sewers and is an excellent choice for family decoration. Let the kids have time to make gifts for their friends, teachers, or even their grandpa this Christmas time parents.
DIY Ankara Tote Bag
This lovely, eye-catching tote bag will make all the girls envious of you. This beautiful craft is made using Ankara fabrics. Make a beautiful DIY Ankara tote bag with this easy tutorial. It involves no sewing or minimal sewing. You will need two different patterns of Randell as other supplies like elastic and lining fabric for the bag's lining. The plan is simple but looks stunning in a contrasting colour combination. It is an easy tutorial with beautifully crafted finishing details. You will love the way this bag looks and feels.
How To Make A Tote Bag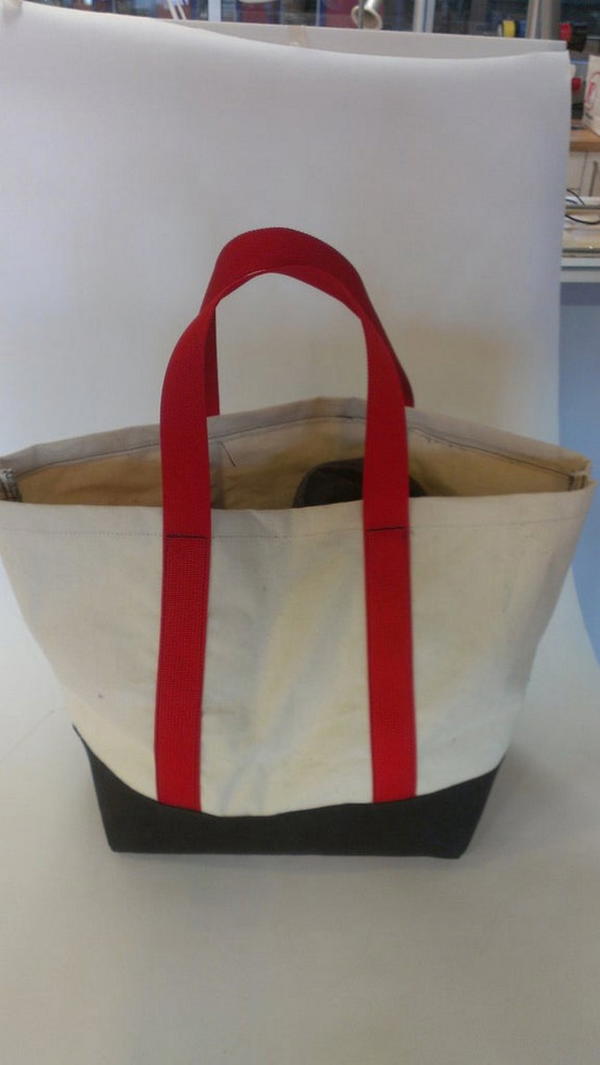 Do you need the perfect canvas tote bag for toting groceries and last-minute purchases from the store? It is spring cleaning time, and with it comes the need to find new ways of storing and carrying those items that you don't want to throw away. Try this simple tote bag life since tote bags are just the right size to carry heavier things and are super easy to make. Suppose you love making easy crafts to decorate your bag. It is an excellent addition to any room and can be made in minutes.
DIY Tote Bag Pattern
This is a great beginner sewing project. This Tote pattern comes in classic, durable canvas with two interior pockets, and you'll whip this tote together in no. With this handy little DIY tote, make. Make grocery shopping, toting, and traveling with books as accessible and stylish as poY tote. It's packed with pockets and hooks for all your essentials, plus the removable strap makes it easy to toss in your suitcase or over your shoulder (and still look great)! Sewing is fun, so let's get started!
DIY Big Tote Bag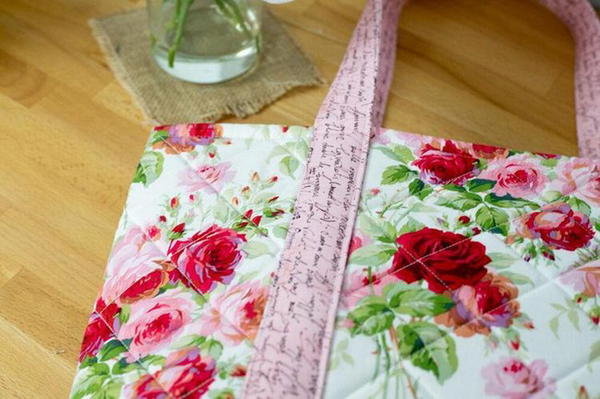 Create a sophisticated and straightforward tote bag with the help of this free pattern and video tutorial. It features wide straps for comfortable carrying and uses a double layer of fabric for added durability. It also has a fully lined interior that allows easy cleaning and sturdiness. This tote bag is made out of sturdy, crisp, making it great for carrying your books, laptop, or groceries. It is excellent for shopping, travel, or work, and it even comes with an external pocket for easy access to your phone, keys, or other small items. You'll enjoy making it even more than using it!
DIY Market Bag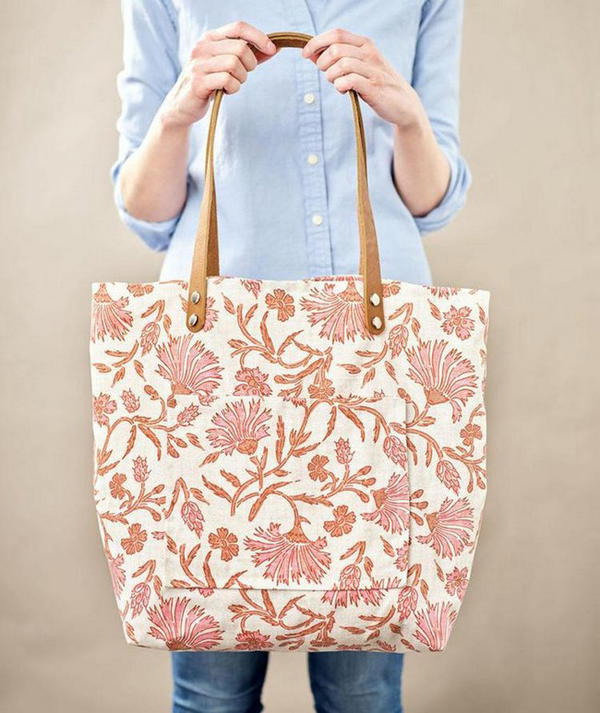 Need a unique bag for work, travel, or the grocery store? This fun tote is fantastic for carrying anything from your lunch to your laptop. It's big enough for any of your needs. This is the perfect bag to take to the market, library, coffee shop, or whereveThishis bag will hold all your belongings and keep thems, featuring yoga mat straps and a built-in bottle opener are. The side pocket is designed with a special lining to keep your doughnuts fresh and safe.
DIY Tote Bag For Beginners
Canvas totes are so practical, and they are something you will be needing. A tote bag is just an extra bag that you'll use most of the time. It's also suitable for shopping and carrying groceries at home without getting your hands dirty. Now, since you're a beginner, you may find of complex to try your hand at sewing a beautiful canvas tote, but this tutorial simplifies things. You'll love this cute, trendy shopping bag. It's a great beginner project.
How To Make A Tote Bag
If you like tote bags but want something that you can put your name on, this is an excellent way to ensure that you have your unique bag. You can personalise this bag as much or as little as possible and make it memorable for whatever occasion you gift the bag. You can choose the colour of the thread that you embroider on to add a bit of colour or use multiple colours to give it a fun and artsy look. This tote bag will become your go-to weekend bag for trips to the grocery store or just a simple trip to the park where you'd want to carry some essentials with you. You'll be surprised how easy it is.
DIY Leather Tote Bag
This DIY Leather Tote Bag is perfect for anyone who wants to try their hand at working with leather. The kit includes a pre-cut piece of genuine leather and everything you need to make a great-looking bag, including a thread, needle, and beeswax (for threading). There's nothing like a hand-crafted luxury tote bag. You can wear it on your shoulder, short or long. It has a lot of room to carry your daily essentials, from groceries to everything you need for the day. It all comes in a custom-made box, so it's an excellent gift for anyone who likes working with their hands.
DIY Dior Book Tote Bag
Do you have a scrapbook made from your past vital events? Have you been collecting flowers and leaves that fit your current motif? Won't you be proud to join them together inside this bag? With just a few materials, this project can be your own. You adjust the pattern of each book tote, and then you will have one of a kind accessory. This DIY tote bag is a great gift idea, and you'll want to make more than one. It's super easy to sew with little sewing experience. It's a fashion must-have that can double as a market bag and a matching bag to your outfit.
DIY Tote Bag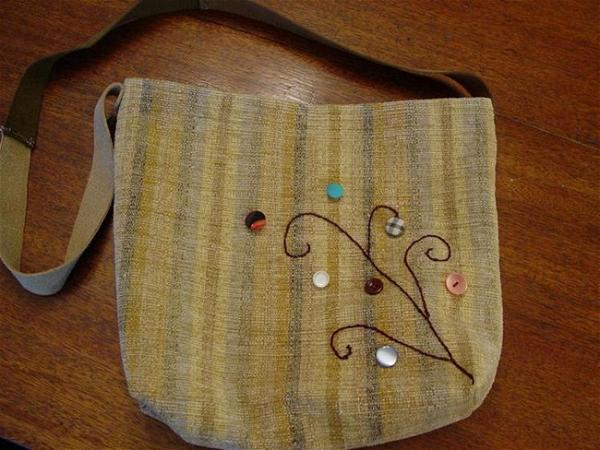 Tote bags are great because they're inexpensive, infinitely customizable, and suitable for any occasion. DIY tote bags are great because you get to save money and create something unique! This is the perfect project to do with a friend or on your own while watching TV. It is great for teaching children how to sew and make a fashionable bag that everyone will be envious of. The best part about this bag is creating it from materials lying around your house. It also makes an excellent gift for any occasion!
DIY Ironic Tote Bag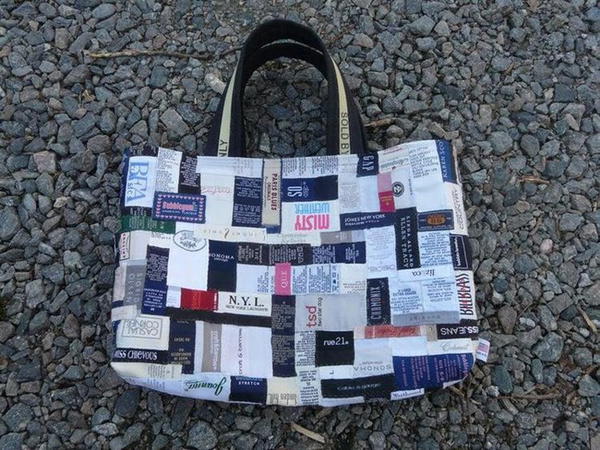 You will make a stylish and ironic tote bag with this pattern. With a suitable sewing machine and some basic skills, you will cut and sew lots of garments and textiles into one unique tote! The pattern is suitable for fabrics, including cotton, linen, and light synthetic fabrics. It is perfect for a day at the beach or a picnic in the park. It's made of various clothing labels cut into pieces, sewn together, and decorated to look like a rose garden.
DIY Beach Tote Bag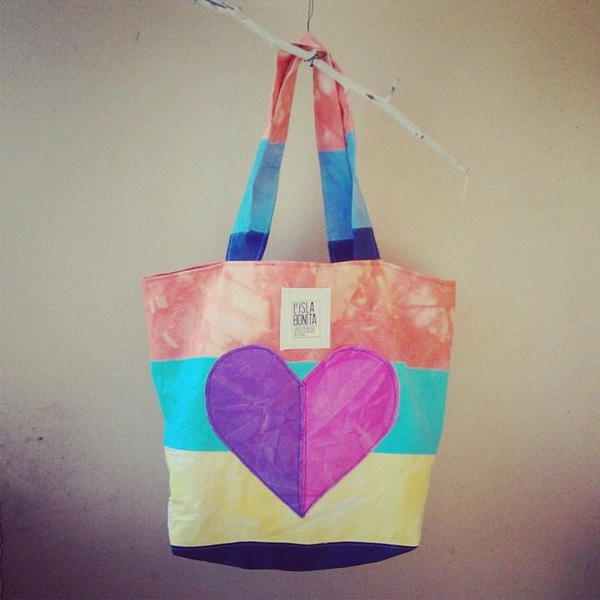 Are you craving a stunning tote bag with an impressive design? Your heart's desires are at their end! Here is a DIY beach bag worth coveting. All you need to tote around is had and crafting talent in the form of fabric, colour, and imagination. Keep your towel, sandals, and sunscreen in this large tote beach bag. Belt loops on the outside allow you to have it securely closed while holding it by the handles. They are just the right size for a bottle of soda, and it is easy to carry with you. Perfect for picnics or just having fun with friends.
DIY Patriotic Tote Bag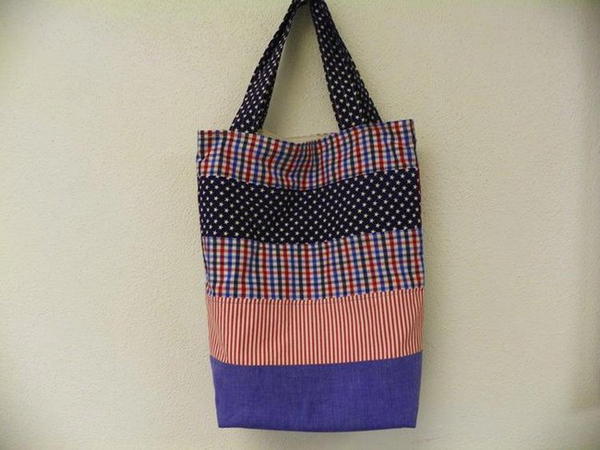 Let's get crafting with this DIY patriotic tote bag! It is made from multiple cotton shirts and plastic canvas. You will need a sewing machine, thread, scissors, plastic canvas, and an iron for this craft. Since making this reusable, it is good to get recycled clothes. They are cheaper than the new ones and have good colour combinations. The project is very easy to do, so if you need one for yourself, start working on this DIY Patriotic Tote Bag and get them done in a couple of hours!
DIY Tote Bag
Here is a super simple DIY project! This cute BIG tote bag will be the perfect accessory for your spring/summer looks. It is also perfect for taking your items anywhere,e and it's especially great for going to college and the mall. This bag is extremely sturdy and very durable. It can hold a lot of weight. It's very easy to make, and you can use different attractive fabrics. How Unleou're packing rocks or something, iterable is unless you're packing rocks, this bag? It can fit everything you need no matter hr something. The handle is super durable too. A simple touch of your finger will open or close the bag instantly. Thanks for stopping by!
Book Tote Bag DIY
The bag has a lower part of the body which is calico. This lower part will be the base for the bag. After sewing this part, you can sew your handles and sew the zipper for your book tote bag. On the backside, there is a gusset to enhance the durability of this bag. You can do this by making the bottom of your book bag after sewing all parts of your bag. At last, get some decorative quilting as your final touch on this DIY project. The design is quite fashionable, and the artistry is quite delicate.
DIY Simple Tote Bag
This simple tote bag is easy to make with just three main steps. It's sturdy, functional, and great for everyday use or a little weekend. You can customise your bag once. Button up the flap for security and style, or keep it open for easy access. This bag is lined with contrasting fabric, so the inside stays neat and clean. It also has an inner pocket (you may prefer yours on the outside). Change up the size as needed to fit your use and needs. Take advantage of this unique opportunity, and we promise you'll be impressed with the result!
How To Sew A Tote Bag
This fabulous tote bag comes in two sizes, small and large! It is an excellent example of how something that seems complicated isn't. This quick and easy sewing project will make you so happy! This tote bag is made out of a durable medium-weight canvas. The tote has double handles and looks nice and wide but is thin enough that it won't interfere with the contents of your bag. There are pockets inside and outside, so this bag can also work as a cross-body bag.
DIY Oversized Tote Bag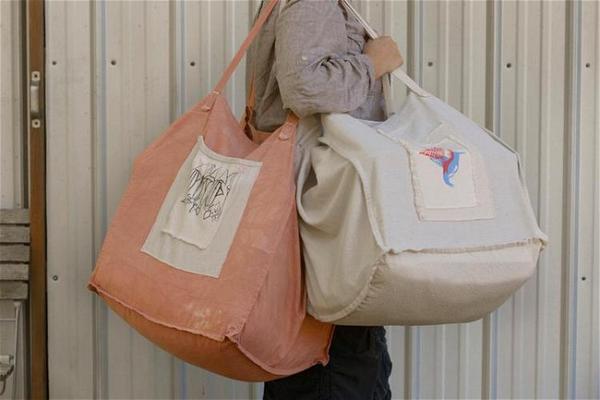 The DIY Oversized Tote is straightforward to make because you are using a bag that has been used before. Start by cutting the straps off of an old cloth or old blanket. You may also want to cover this with additional fabric for extra support. If you do not have an old bag/blanket, you may use canvas. This will cost some money, but it will be easier to work with and last longer. Next up, you will want to add any embellishments that you like, such as rick-rack fabric, decorative buttons, and any names or designs that you would like displayed on your bag."
How To Make A DIY Tote Bag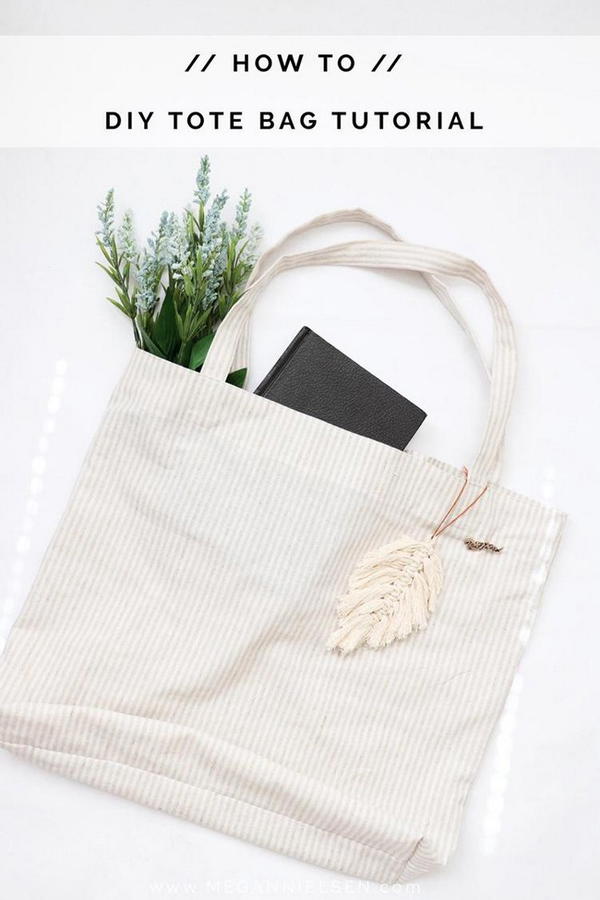 Now that the weather is warming up, it is time to start toting around all of our summer gear. If you have a sewing machine and some extra fabric, you can easily make a DIY tote bag in any colour or size you wish. Just grab your sewing machine and follow along with this tutorial. There are thousands of ways to personalize this bag, so have fun creating! After all, the best feature of this bag is that you made it with your bare hands! You can add as many or as few pockets as you want inside.