There's little wonder why DIY Valentine Day gift ideas make custom-made creations one of the most popular Valentine's gifts around the globe. Whether it's a card, a homemade treat, or something made with your two hands, an original gift clarifies that you care about the person you're giving it to. We have been generally specified Valentine's day along with the couples, but it's wrong; its the day of sharing love not only with your life partner you can also spend some valuable memories along with your family members or friends on the 14th of Feb and can make that day memorable by adding some superb DIY Valentine Day gift ideas to it. We have tried our best to give you access to the most amazing collection of 14th Feb crafts ideas to make your Valentine's day special and fun.
DIY Valentine Day Gift ideas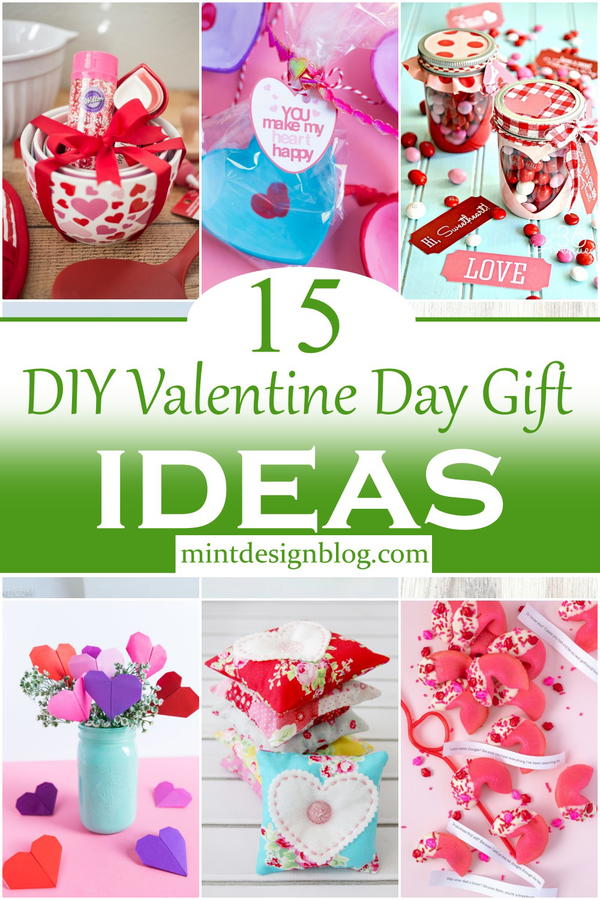 All you need to create handmade love is a little bit of imagination and supplies you can get at the craft store and some inspiration from this list of DIY Valentine Day Gift ideas. From making your personalized photo frames and cutting boards to delivering sweet treats and Valentine's Day cards, allow these homemade gifts to be your DIY guide this Valentine's Day season. Valentine's Day can be fun, especially when planning a surprise for your loved one. Here are DIY Valentine Day Gift ideas to help you in this regard.
Valentines Root Beer Float Kit Printable: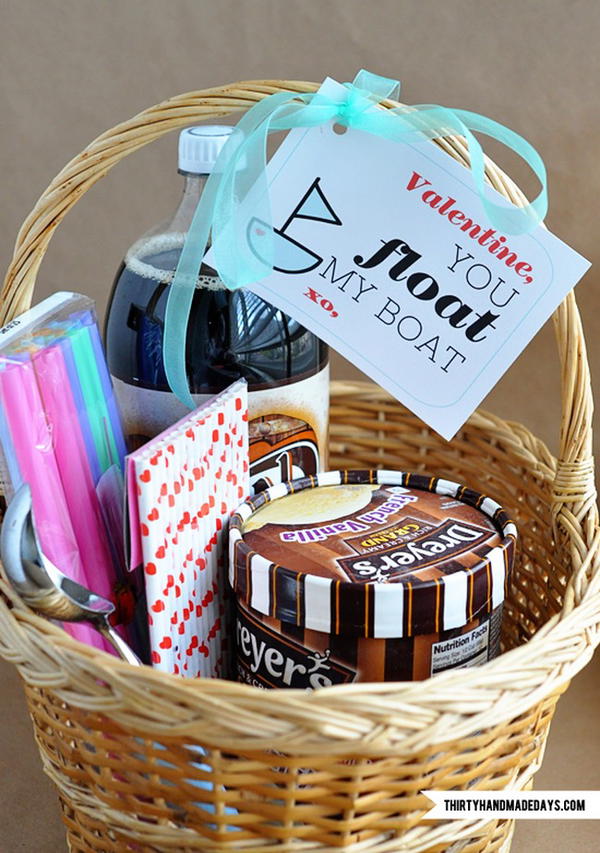 Our DIY root beer float kit is the perfect Valentine's day gift and would be cute to give as a neighbor gift, teacher gift, or just because. Beyond that, this kit would be great for anyone. Include it in a care package or on your next gift list! The best part is they can pull out the box, scoop in the ice cream, pour in the root beer, and it's all ready to go. What can loving humans say no to root beer float if it was served to them in Valentine's Day mugs? This simple-to-follow DIY kit contains everything you need for a homemade root beer float night in. Such a simple gift idea! Great for Valentine's Day, birthdays, get well soon, mother's day, or any day you want to show someone you care.
Printable And Heart Candy Jar: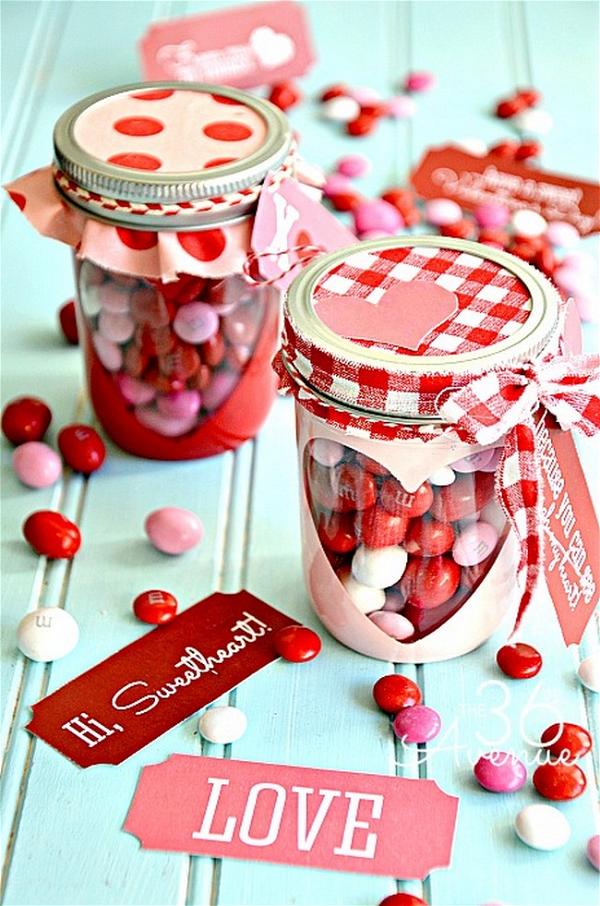 Create a cute and simple way to give heart-shaped candy this Valentine's Day with these DIY See-Through Heart Candy Jars! They are easy to make and can be printed on your home computer and attached to the jars as tags. Some of the cutest Valentines are homemade, and today I am sharing with you one of my many easy favorite – Heart Candy Jars! It is a cute & simple DIY that you can make in less than 1 minute. These DIY Candy Jars not only make an excellent gift for Valentine's Day but also for Christmas or any other occasion where you want to show someone how much you love them!
Simple Valentine's Day Gift Ideas: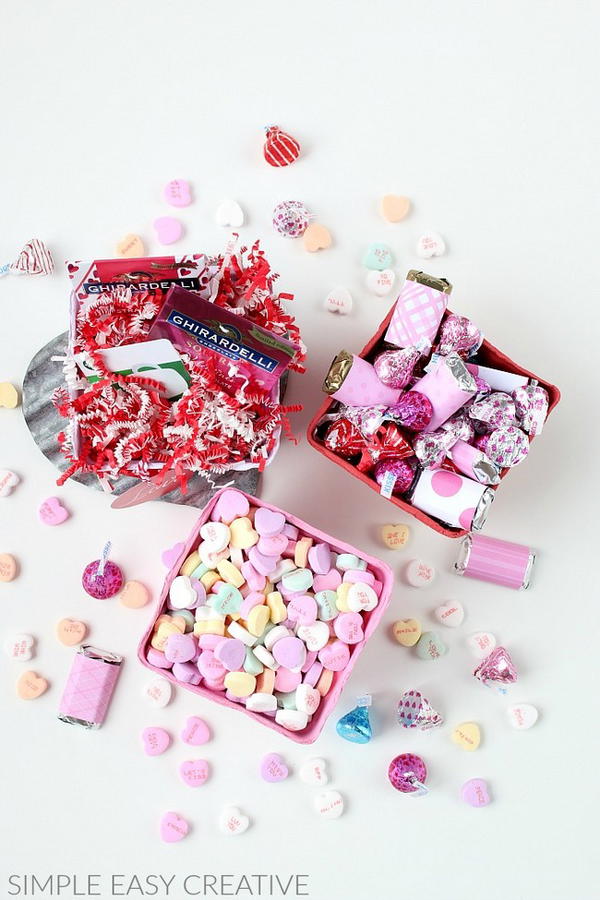 Looking for last-minute Valentine's Day gift ideas? This simple DIY gift guide is exactly what you need. In this blog post, you will find ten simple but thoughtful DIY gifts that are budget-friendly and easy to make in less than 5 minutes (like seriously, it takes more time to buy the supplies than it does actually to put these gifts together). From gifts for friends and neighbors to teacher and coworker gifts, plus some great DIY ideas for him, these ideas have something for everyone on your list!
Fingerprint Heart Craft With Printable Gift Tags: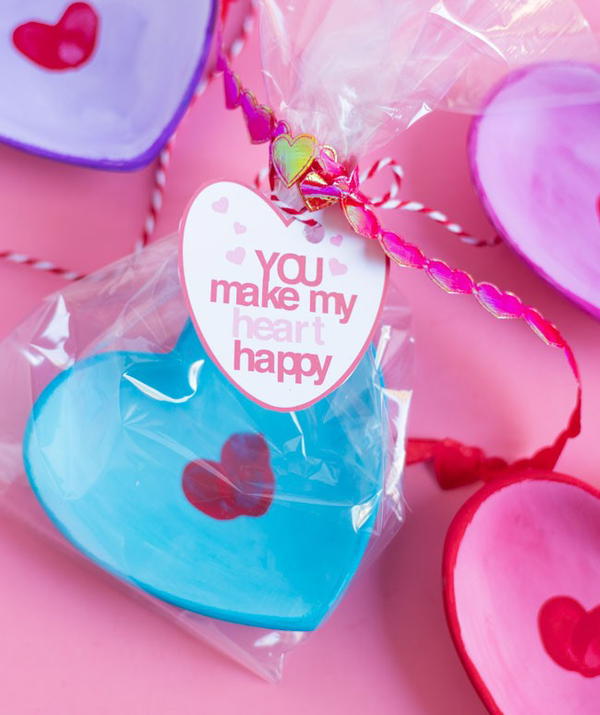 This Valentine's Day, make your jewelry dish from a fingerprint heart for a personalized and special gift for anyone on your list. You can even use these DIY painted jewelry dishes with free printable tags to create Valentine's gifts or party favors! With a few paint colors, hearts, and printable gift tags, kids can put their fingerprints to work making their own valentine's gifts. It's not too late to make these DIY projects happen this season! It's an easy and cute way to match your valentine with their gift – how clever is that?
Simple Origami Heart Flower Bouquet: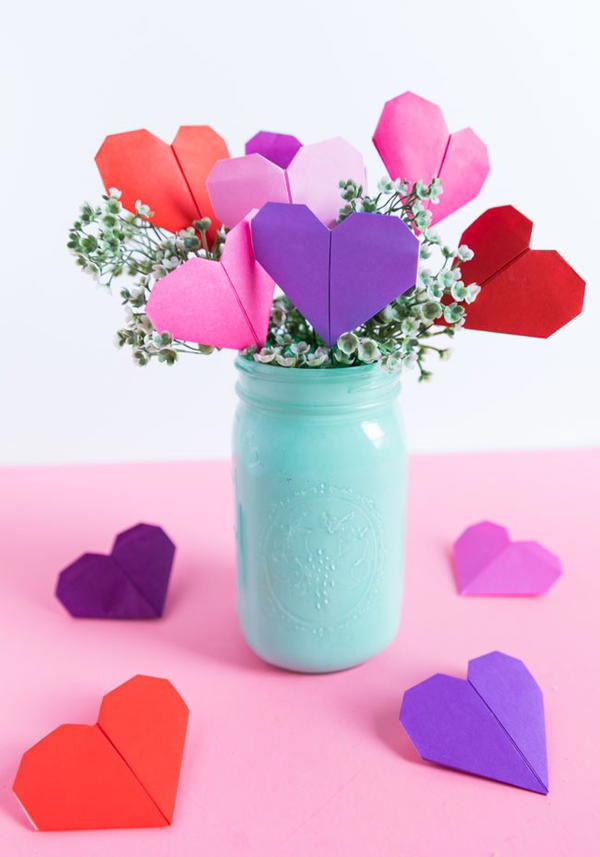 Sweet Fabric And Felt Lavender Sachets: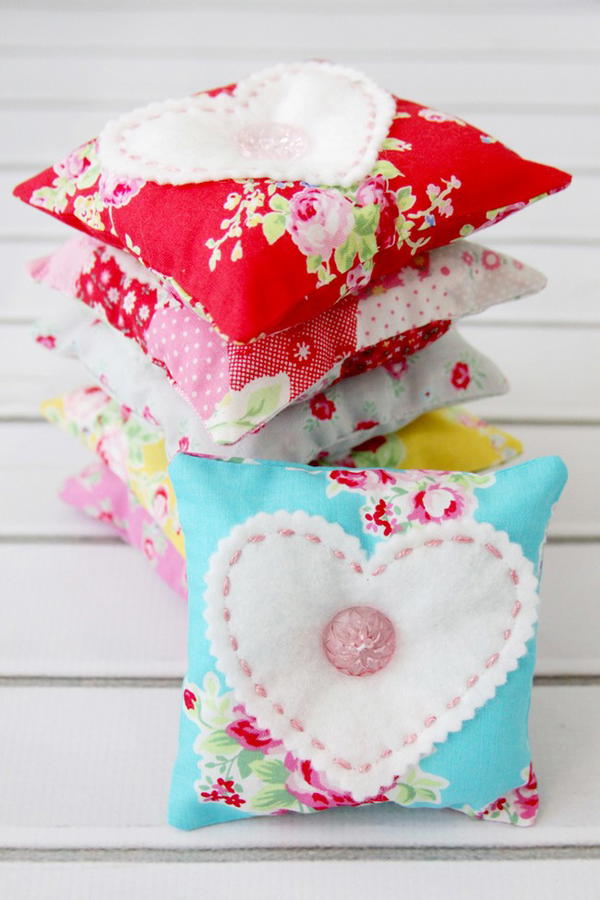 These Sweet Fabric and Felt Lavender Sachets are the perfect little gift or touch to add to a gift basket or someone's Easter Basket. They take just minutes to sew up and have so many lovely uses, from holding potpourri in the car to placing them in drawers to smell your favorite fragrance or tucked into your shoes for that fresh laundry smell! These sweet little sachets go together quickly and make a wonderful gift for someone hard to buy! They make nice little gifts, and they could be tucked into party favors for a last-minute get-together, too.
Baked With Love Gift Basket: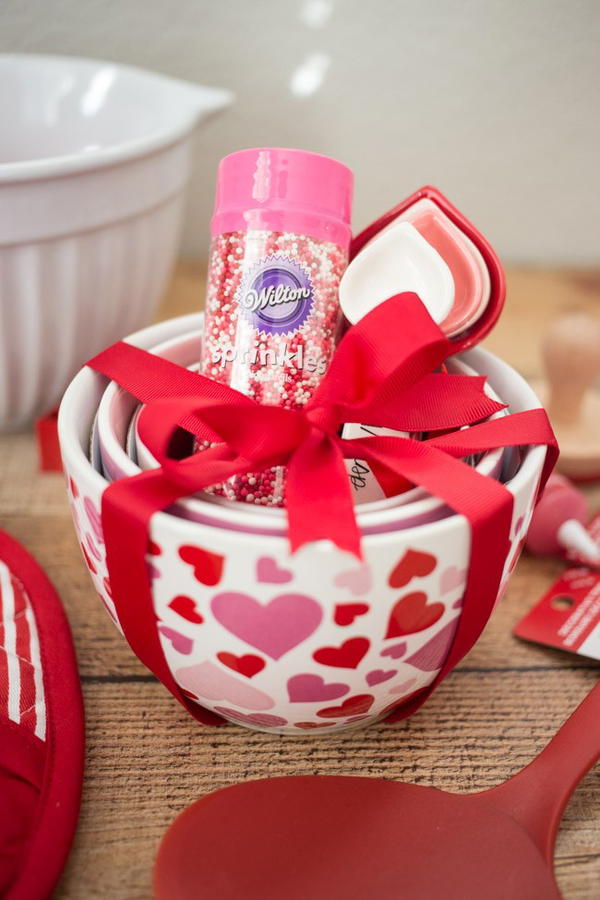 If you're looking for last-minute gift ideas for Valentine's Day or a special occasion, my Baked with Love Gift Basket makes a delicious way to show how much you care. Filled with colorful baking supplies, gifting this basket is a heartfelt way to let your loved ones know that you want to bake with them or see them happy! And, of course, there are instructions inside the book on how to make the basket, so at least they get to enjoy some of the goodies while you're baking! They all needed a good home in my kitchen, so I made sure all the guests got their basket and a recipe for their sweet treat, too.
Valentine's Day Pick-up Line Cookies: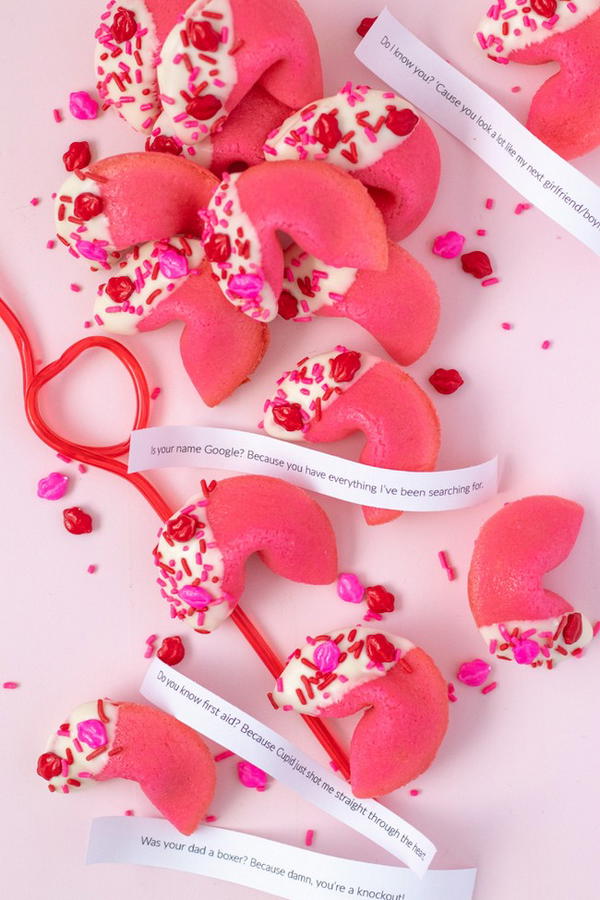 These cheesy pick-up line cookies make great gifts for the Valentine's Day-lover in your life, especially if you want to get across the message that you like them. Get creative, design your own fortune cookie-style crispy cookies, and dip in pink chocolate with sprinkles for an adorable look! Not only are they crispy and cheesy, but they're also dipped in chocolate with sprinkles! Sweet and salty, they're perfect for bringing some fun to your dinner party. The chewy fortune cookie dough and creamy royal icing combine to make a delicious and adorable treat. The sprinkles add the perfect texture and fun, plus you'll surely admire them.
Valentine's Day Mason Jar Bouquets: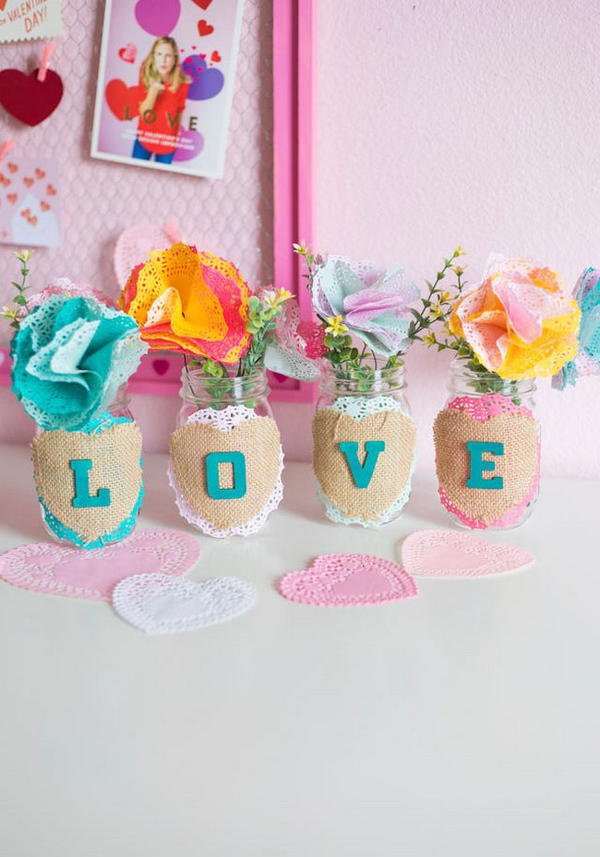 Looking for a unique, handmade Valentine's Day craft? Our mason jar bouquets are easy to assemble and add a charming touch to your home décor. Each bouquet includes four mason jars filled with ruffled doilies and sprigs of burlap hearts. I love how the burlap adds texture, color, and a vintage look, while the doilies soften the design with an old-fashioned flair. The set also comes with 1 set of 3 vintage straws and two sets of 3 matching polka dot bows – all you need to do is add mason jar vases! These easy-to-assemble mason jar bouquets are filled with doily flowers and include glass jars, wicker baskets, silk flowers and greenery, a little burlap, and the pretty heart candle rings for the top.
Super-Cute Felt Heart Hand Warmers:
Have you ever tried heart-shaped hand warmers? These super-cute DIY felt hand warmers are perfect for wrapping up and giving to all your loved ones. Plus, they're so easy to make. They were the perfect anniversary gift for hubby last week. And Valentine's is coming up! These felt heart hand warmers are so easy to whip up—you and your kids will love these. Keep them in coat pockets, or tuck them into the glove box of your car. These DIY hand warmers are a great way to use some craft supplies around the house. It's important to keep those hands toasty so you can cuddle up on the couch without freezing your fingers off.
How To Make Glitter Heart Boxes: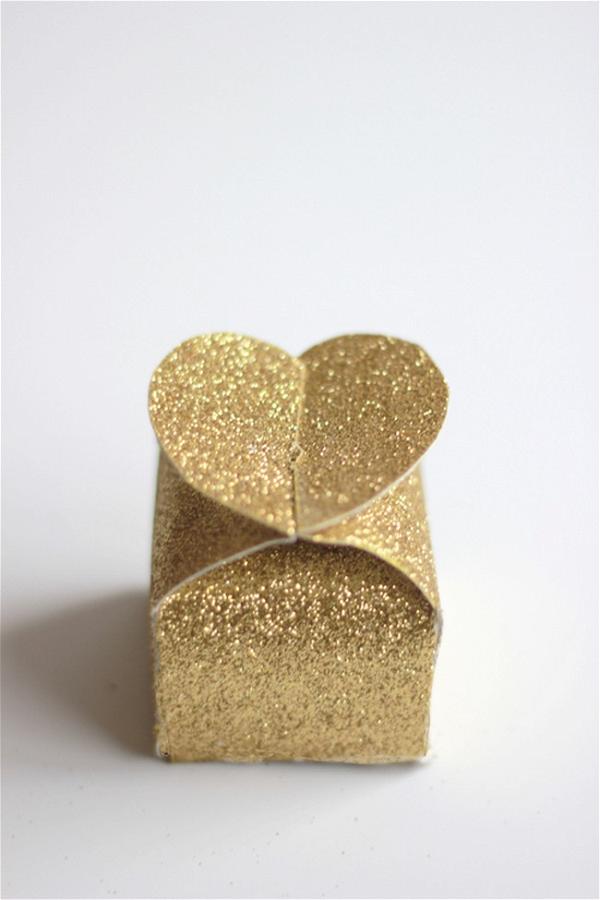 Valentine's is a special holiday that should be used to show your loved ones how much you care about them. We decided to make these glitter Valentine's heart boxes as a way for us to share sweets with our friends and family because every day could be Valentine's Day! Since they're so easy to make, it seemed weird for us to spend more time than necessary on something so simp; add some yummy candy treats to these ornaments to show someone how much you care. They're super easy to make and will be the perfect addition for any party or get-together that you're hosting this Valentine's Day! It only took us 15 minutes!
Valentine Pop-up Card: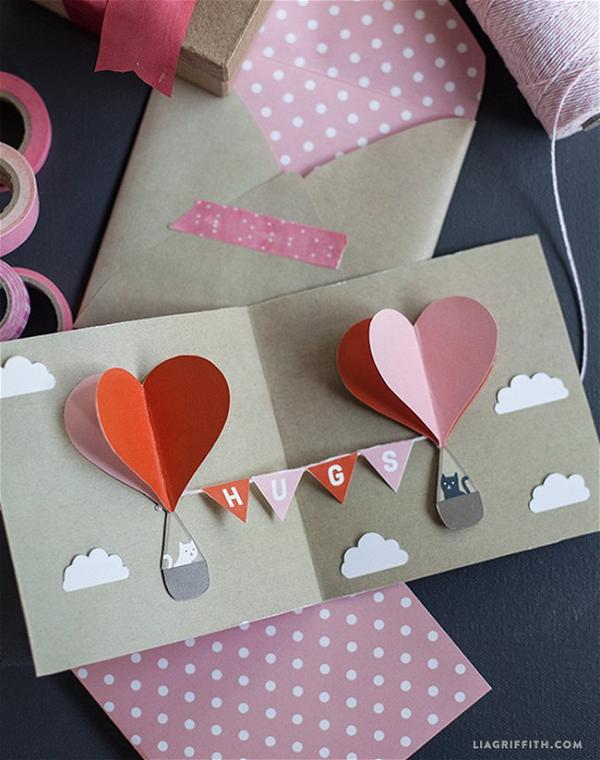 Love is in the air with this cute DIY Valentine Pop-up Card idea. Each card is cut with care and precision, and the beautiful motifs are sure to charm your recipient. Unique and handmade, each card will suit Valentine's Day or any other day you want to send some love via mail. Maybe your friends will want some too! This amazing pop-up card will be perfect for greeting loved ones on upcoming Valentine's Day! With an integrated, colorful Valentine's Day message and adorable cartoon illustration, this will surely brighten them up. Also, you can easily sell such cards at a dollar store or craft fairs.
Candle Carved With Initials: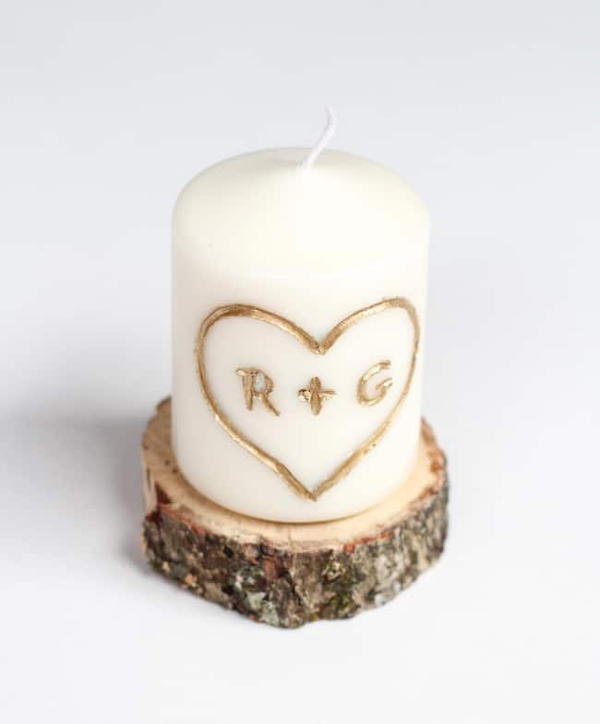 Are you looking for a handmade and personalized gift this Valentine's Day? This DIY candle carved with initials is the perfect solution! It's easy to make, can be customized to fit any style, and makes a great gift for absolutely anyone in your life. And it's so pretty! You only need about 30 minutes, some wax and wicks, and a little bit of carving know-how to make this simple DIY candle. This DIY candle carved with initials is easy to make, and it makes a great personalized, handmade gift for everyone in your circle.
Hug In A Mug Valentine's Gift For Kids: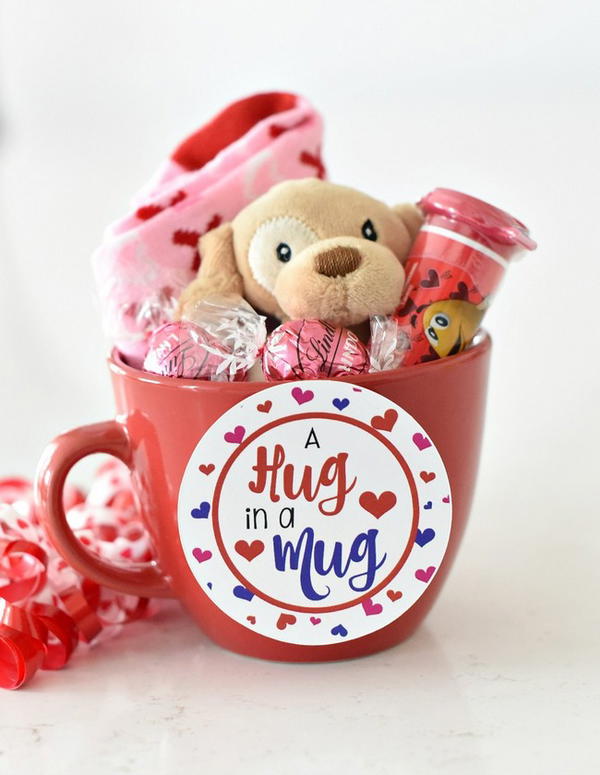 Looking for a great DIY Valentine Day gift for the kids that you can make in no time at all? This cute "Hug In A Mug" is easy to put together, cute to give, and kids will love it. My kids always have such a hard time giving Valentine away. They do love them too. But this way they will also be able to enjoy their gifts. It's easy, fun, and you only need a few craft supplies to make one. The great thing is that you can use this idea repeatedly to make other great homemade gifts for kids, such as notebooks, bath bombs, and much more!
Watch Out For A Simple Anniversary Idea For Him: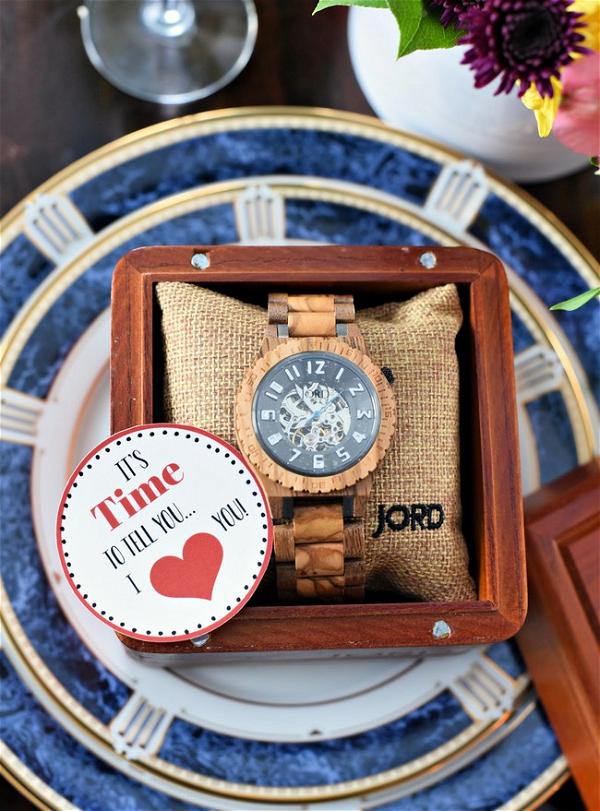 Celebrate your first anniversary with this simple gift idea for him that is perfect for the guy who has everything! This romantic idea for your anniversary will surely make his day and make you the best wife in the world. Make sure the size is correct, and he has plenty of time to get used to it. Don't just put it in a drawer, have him wear it out somewhere special. This simple anniversary idea for him is sure to make him fall even more in love with you. This romantic idea for your anniversary will surely make his day and make you the best wife in the world.