Whether you prefer a casual kimono-style cardigan or a fitted, belted style for special occasions, this collection of Free Cardigan Sewing Patterns offers pattern-makers of all skill levels something new to try. This is a large collection of ready-to-sew cardigan sewing patterns. You will find many different styles and shapes here, as well as sleeve lengths and types. Many different fabrics can be used for these cardigans. High-quality fabrics like cotton, linen, corduroy, and knits are ideal for a casual look. If you are looking for something more formal, you may want to choose thicker knits or wool blends with beautiful prints.
Best Cardigan Sewing Patterns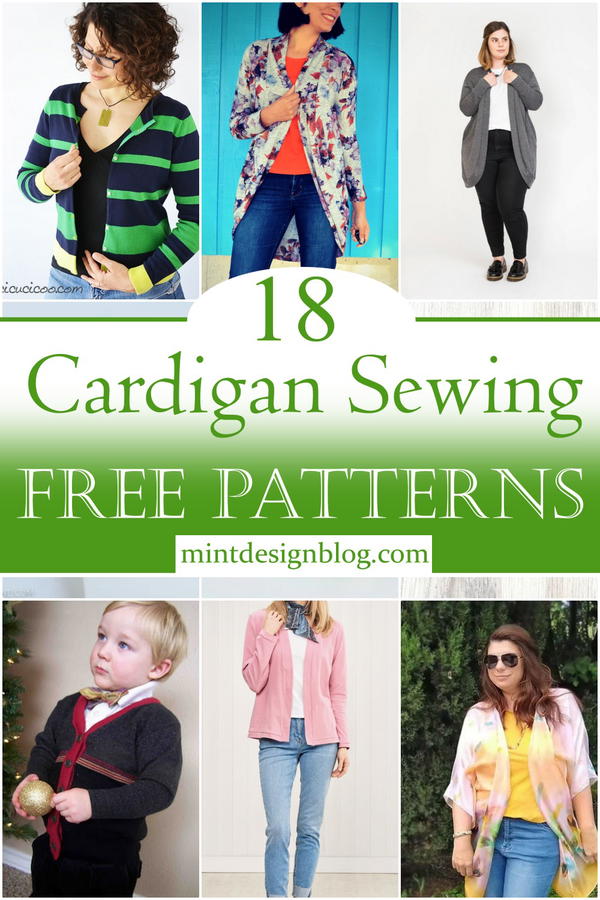 Discover 18 sewing patterns for cardigans, the newest addition to our collection of sweater sewing patterns. From a classic, versatile button-down style to a fitted knit cowl neck pullover and from knitted sleeves to capes and shrugs, there are many styles to choose from! All cardigans include detailed instructions and sewing tips so you can create the perfect handmade wardrobe. The patterns are simple enough for beginners yet still demand a stylish and flattering fit. Every cardigan features detailed instructions that include color photos and illustrations, so even novice sewers can complete these projects in time to wear them all winter long!
Benefits Of Sewing Cardigan Patterns
The cardigan is a staple in every wardrobe. It's perfect for all seasons, as it can be worn over a dress or top and underneath a shirt for extra warmth and protection against the elements. Cardigans come in many variations, from traditional button-ups to trendy open cardigans. They're also one of the easiest garments to sew, so that you can create one yourself without hassle!
Here are some benefits of sewing cardigan patterns:
They're easy to make: You only need a few basic sewing skills to make a cardigan pattern. Most patterns are drafted with simple shapes that are easy to cut out and assemble with basic stitching skills.
You can save money: By making your cardigan, you can buy expensive garments at high-end stores while still getting quality garments that fit well and look great! Plus, if you want a unique design or color scheme, there's no better way than customizing your own garment with your own designs!
You can make multiple items at once: You can use one pattern piece repeatedly to make several different items at once! This saves time and effort when making several similar garments at once (like matching onesies for twins).
Easy Cotton Jersey Cardigan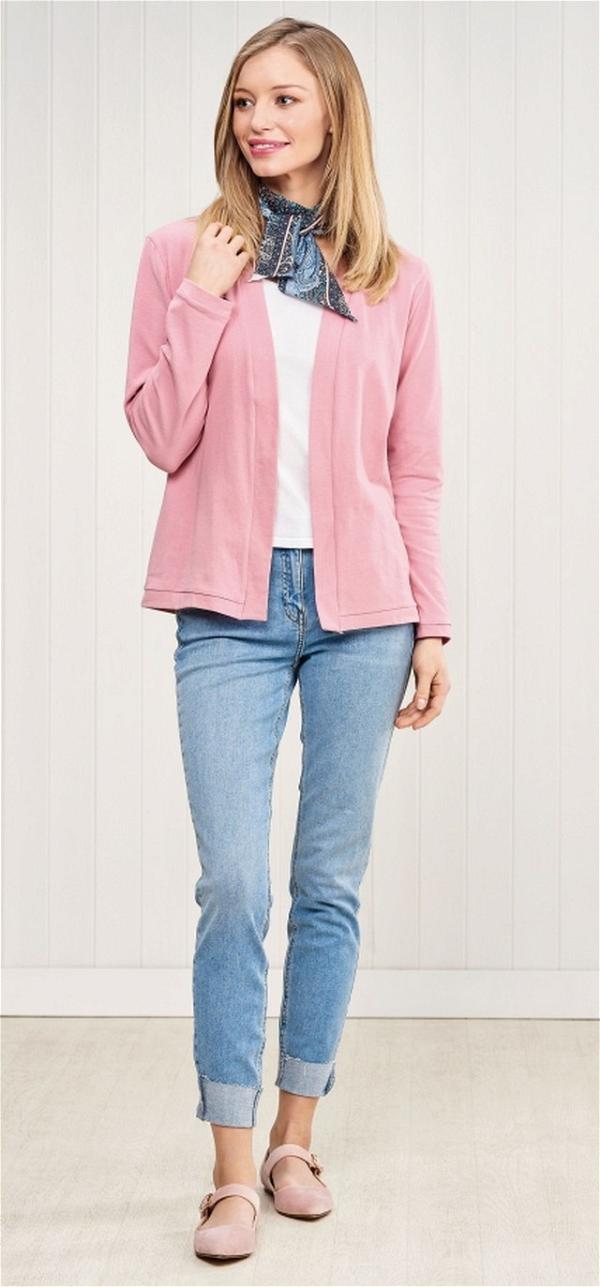 If you love the look of a cardigan but need something warmer for winter, this is it. The Easy Cotton Jersey Cardigan can be made in two lengths and feature several sleeve options. It's great for beginners or experienced sewists looking for a quick and easy project to keep them cozy all winter long! Make this cute cotton jersey cardigan with a fur collar. The pattern is easy to follow and written for all experience levels. This is a great pattern for adding personality to your wardrobe, which can be dressed up or down depending on the occasion.
You can also see: Jumpsuit Sewing Patterns 
Slouchy Cardi DIY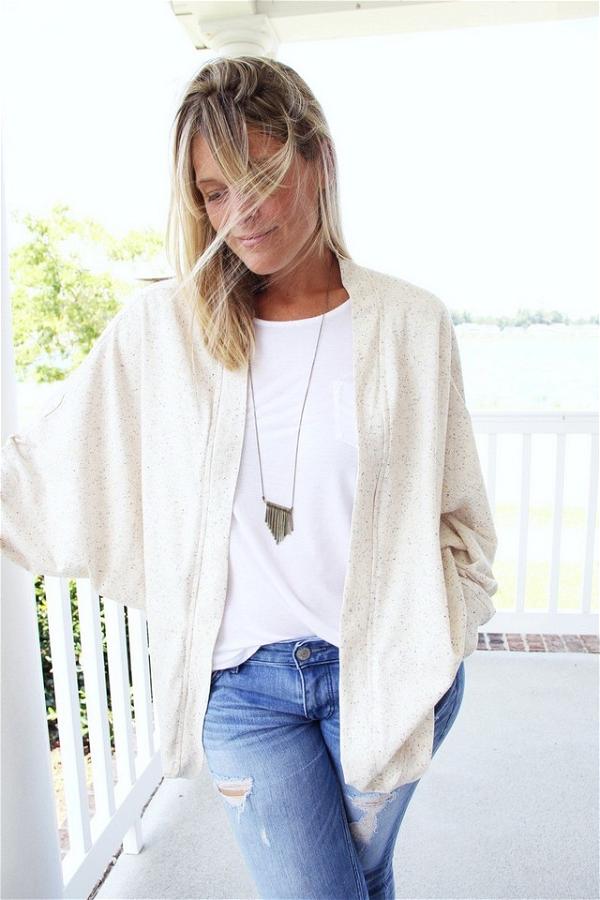 Looking for a cozy and comfortable design that incorporates all your favorite season trends? The Slouchy Cardi DIY Sewing Pattern was designed with you in mind. This stylish cardigan is flattering to all body types and can be made with or without sleeves, so it's perfect for layering. A cardigan that you'll want to wear every day. The simple design and comfy fit will be a staple in your wardrobe all season long. Make yourself a cozy and stylish Slouchy Cardi with this easy-to-sew pattern. You will end up with a perfectly fitted cardigan that is just what you have been looking for.
The Hyssop Cardigan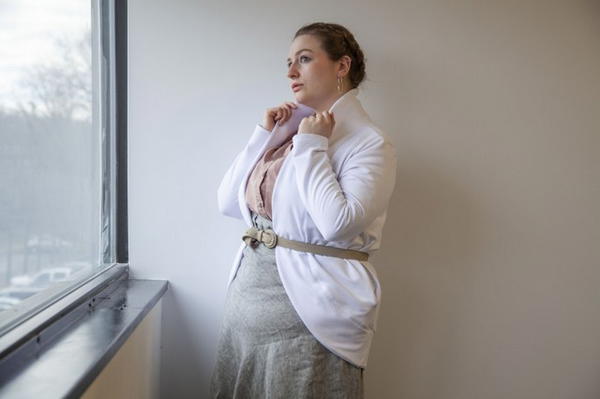 Get the perfect fit with this simple, comfy cardigan. Whether you are sewing for a baby or toddler, this pattern is quick to knit and easy to sew. The Hyssop Cardigan is light, airy, fair-isle knit with a flattering cowl neckline. A lovely little cardi, perfect for chilly spring days or summer nights! This chic and versatile cardigan is the perfect layering piece over a simple tank or tucked into a pencil skirt. The Hyssop features a flattering shaped waistband and is easily wardrobe-appropriate.
The Leslie Cardigan Pdf Sewing Pattern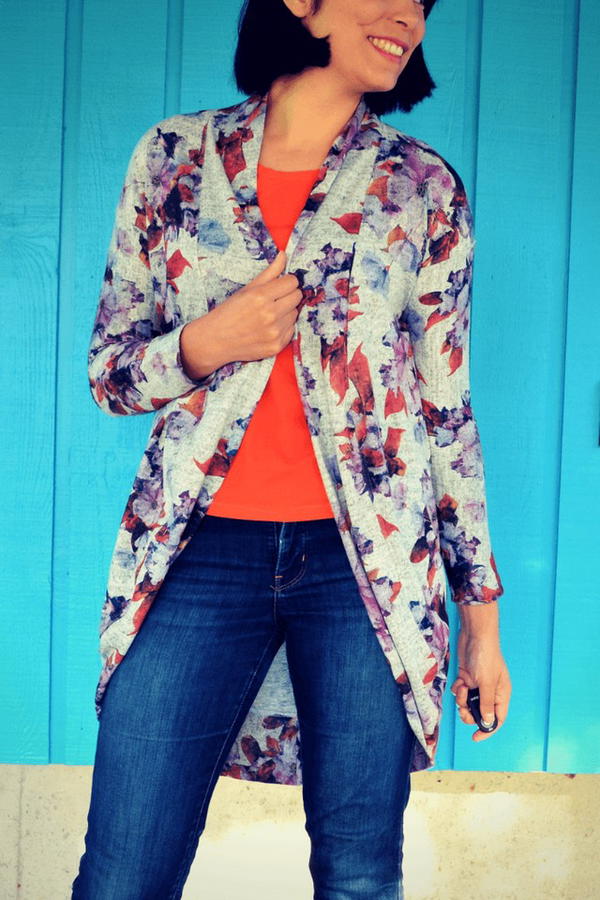 The Leslie Cardigan Pdf Sewing Pattern is a classic that can go from day to night. It is a lightweight and easy-going cardigan that will take you through spring, summer, and early fall. Featuring princess seams to define your shape, this fitted pattern provides hours of sewing fun. Make this beautiful, feminine cardigan with a soft elastic waist. Knit in the round, this quick knit is sure to become your go-to garment when you need something nonchalantly stylish and comfortable.
The Willow Cardigan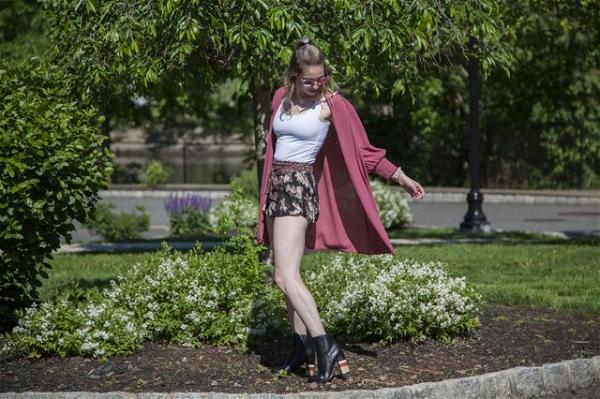 Enjoy the warm and snug feeling of a cozy cardigan with this Willow Cardigan sewing pattern. The billowing sleeves, soft front bands, and fitted back add to the beautiful nature of this gorgeous lace piece. It is an easy-to-sew cardigan with a flattering feminine shape. Made from soft cotton fabrics, this pattern is perfect for beginners. You can wear this in so many ways, plus the options of mixing and matching with different cardigans, blouses, and tops make it easy to create a unique look every day!
DIY Cardigan Without A Pattern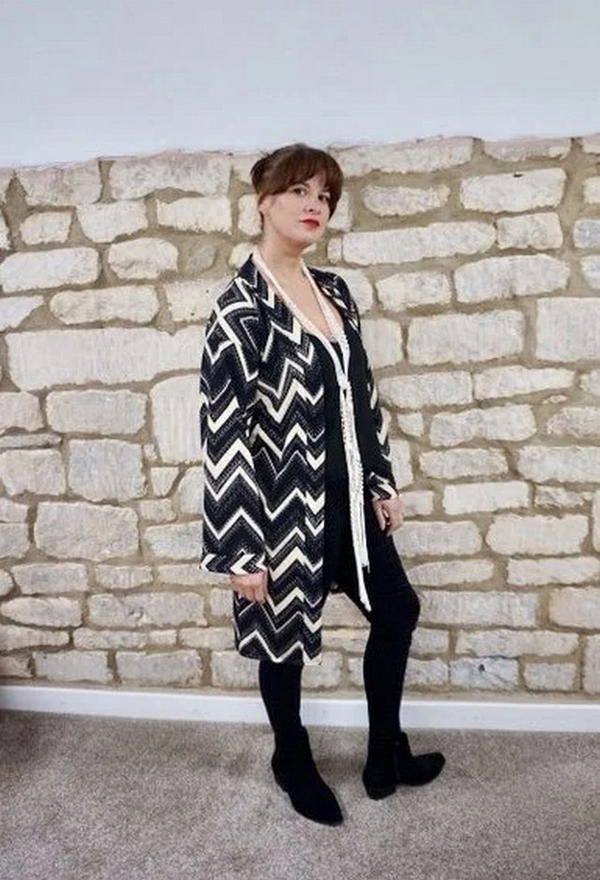 This is a wonderful pattern that's both cute and functional. The sleeveless cardigan is cut out of rectangles, so the sewing part is very simple. It has cuffs to keep your wrists warm, a large shawl collar, an optional buttonhole on the front, and a curved hemline with decorative seam detailing on the sides. You can try this yourself by purchasing a rectangle of fabric and the tutorial. Why not combine it with your favorite shirt, dress, or buttonless sweater and wear it everywhere you go?
Sizes 6 to 22
Turn A Sweater Into A Cardigan
A quick and easy way to turn any sweater into a cardigan. You'll love the look, style, and comfort of this pattern. You don't need to be a crafty person to follow it! Just use our simple instructions, and you'll have your own handmade cardigan in no time at all. It's the perfect time to turn an old sweater into a cardigan. This simple pattern will help you do just that, with minimal sewing skills required. All you need is some fabric glue and a few simple accessories. The cardigan works great for layering or as your outerwear for chilly nights.
by Cucicucicoo
Cardigan Coat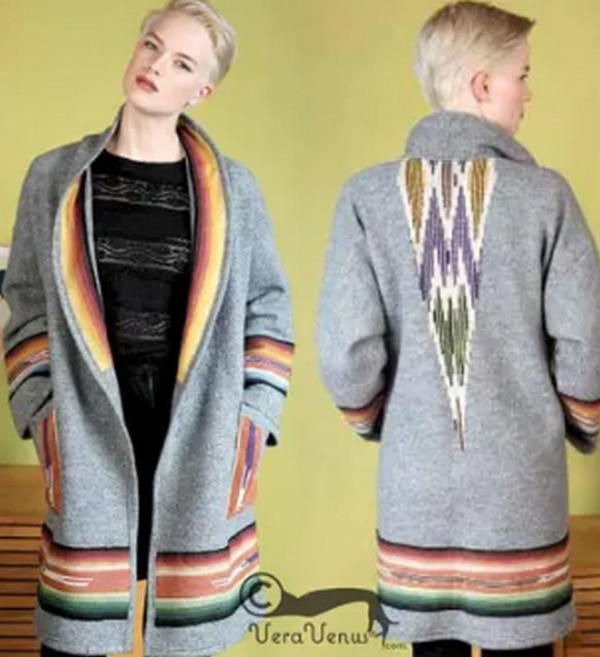 Get stylish and warm in our Cardigan Coat. This medium-length coat is made from a soft knit fabric, with a shawl collar and large pockets for keeping your stuff safe. The wide cut and luxurious fabric mean you'll be comfy all day long, even when it's cold outside. This cardigan coat is medium length, reaching above your knees. It features two large pockets on the front and a large shawl collar that you can raise to cover your neck if you feel chilly. This pattern works well with sweaters, cardigans, and jackets of various styles, colors, and types to create a unique look for every season.
by Veravenus
Men's Sweater To Boy's Cardigan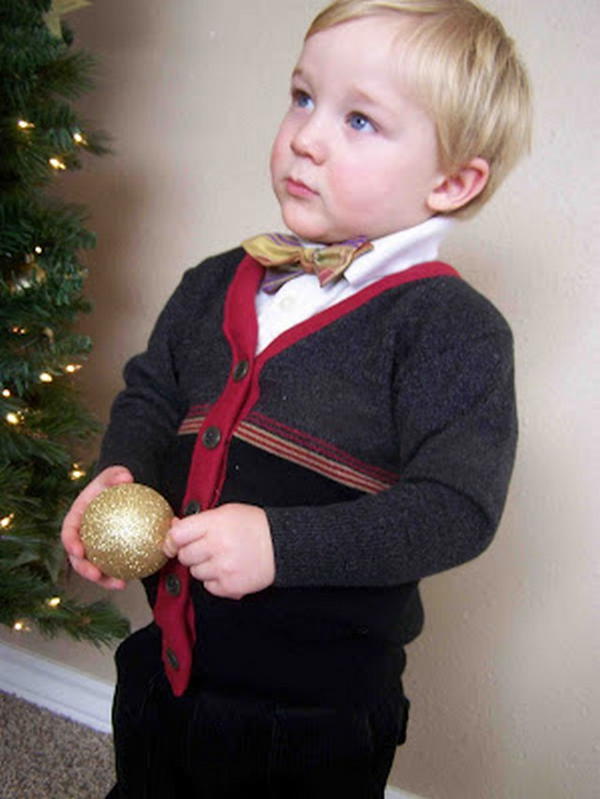 Your son will love this new cardigan because it looks neat, and he can wear it to school or with his favorite pants. It's a great way to repurpose an old sweater instead of throwing it away, and making your little one happy is even better! This pattern turns an old sweater into a new cardigan for your son. It's a great way to repurpose old sweaters, especially if they are too short or small to fit your kid. Just cut the arms and shoulders from their favorite sweater, and you have a great cardigan with long sleeves and a V-neck opening that buttons closed.
Cocoon Cardigan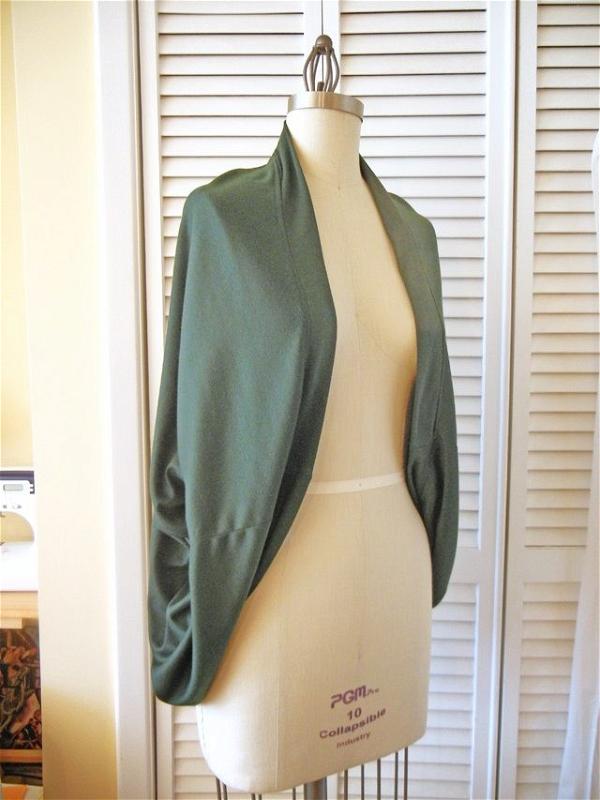 This cardigan is made from soft, cozy material and features a classic shape. The Cocoon Cardigan is a truly unique piece. It has the wide sleeves, neck opening, and buttonless open edges of a kimono combined with the sophisticated look of a cardigan. Made from 100% soft cotton material, this piece is meant to be worn on those lazy days when you want to lay around in your pajamas or on chilly nights. This slightly oversized cocoon cardigan is ideal for lounging at home and going out.
Shawl Collar Cardigan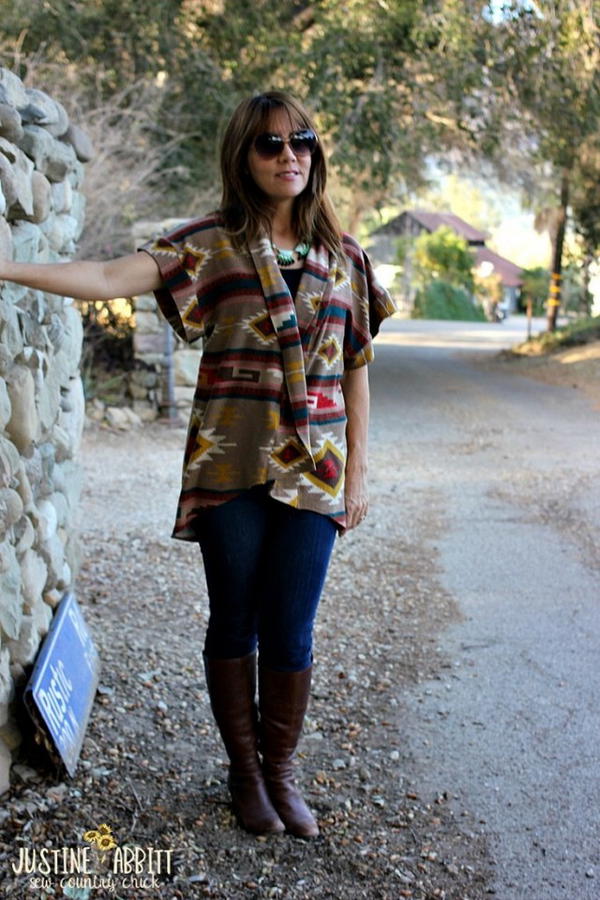 This cardigan will surely dress up any outfit with its shawl collar and long sleeves. Featuring a curved opening, this design is as fashionable as it is practical since it shields your back from chills or cold winds. This cardigan features a shawl collar and a large opening on the left side that curves over the shoulder and around the back. It has three sleeve lengths so that you can wear it with any length of choice. The bottom hem is wide, not straight or round; it has downward-pointing triangles at the hips. Hand washes cold and lays flat to dry.
DIY Kimono Cardigan Sewing Pattern
Whether you have woven or knit fabric, this kimono cardigan pattern is perfect for any material. You only need to cut your scarf into strips, tie them together, and sew them onto the jacket to make it look like a kimono! The best part is that it's very easy to do, so even if you're new to sewing, this is a great project! This Kimono Cardigan is the solution to all your summer wardrobe woes! This breezy kimono pattern is a great addition to your closet, and you can use it over any of your favorite summer tops. With wide sleeves and a straight bottom hem, you'll be ready to hit those summer festivals in style!
by Hellosewing
Women's Cardigan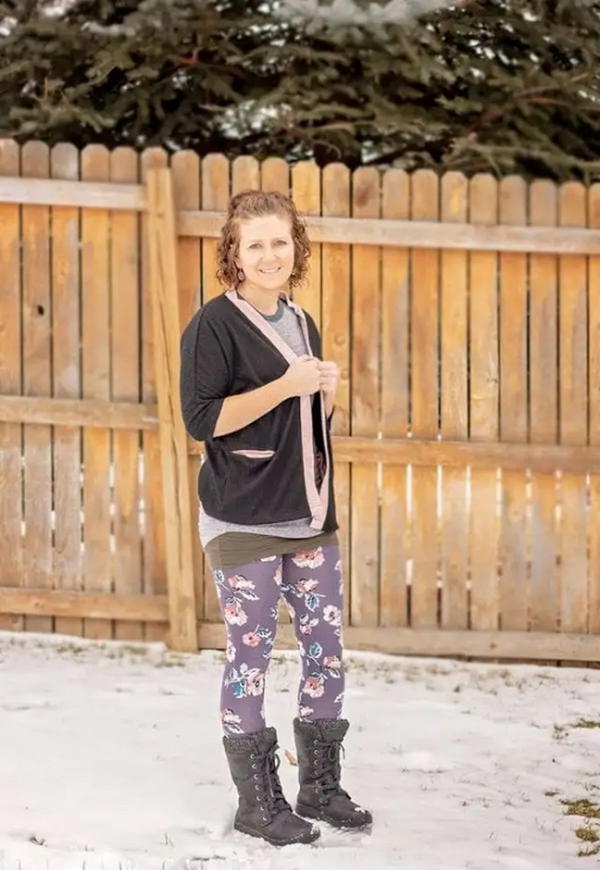 This is an easy pattern to sew. Using this pattern, you can create a simple and cute cardigan for women. This cardigan is made from cotton fabric and has three different colors to be good for your autumn and winter wardrobe. This women's cardigan sewing pattern is perfect for beginners! The neckline is high, the sleeve length is perfect, and the fit is flattering. You will be sure to make several once you see how simple it is to make one of your own.
Boyfriend Cardigan DIY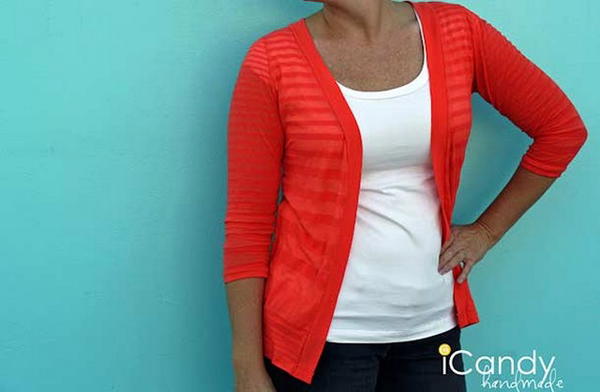 Fashion, thy name is this cardigan. Try it over a solid turtleneck and jeans for an effortless look when running errands or out with friends. Wear this crochet cardigan to show off your shoulders, or layer it over dresses in warm weather. It looks great with any style of bottoms, and there's no need for buttons. This cardigan is a basic knit with no buttons and an easy hemline. It's made to be drapey without being bulky. The sleeves are ¾ in length, and the body is longer than most boyfriend cardigans, so it will keep you warm in the fall or winter.
DIY Cardigan Wrap Pattern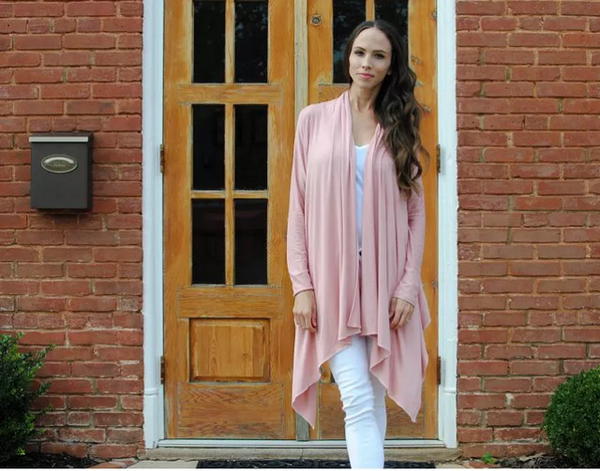 This elegant wrap-style cardigan will keep you warm and comfortable all year round. Wear it open for beautiful ruffles, or wrap it around your neck for a stylish scarf look. The pretty stitch pattern makes this a great addition to your wardrobe. This beautiful cardigan wrap is quick and easy to make. You can wear it in many different ways, depending on your mood. Wear it open like a cape, or wrap it around your neck as a fashionable scarf. It's perfect for working outdoors on cool days and evenings. Or, if you want to add some extra warmth around the house, put this long sleeve sweater over a tank top or tee shirt and head out the door!
by Brother-usa
Slouchy Cardi Pattern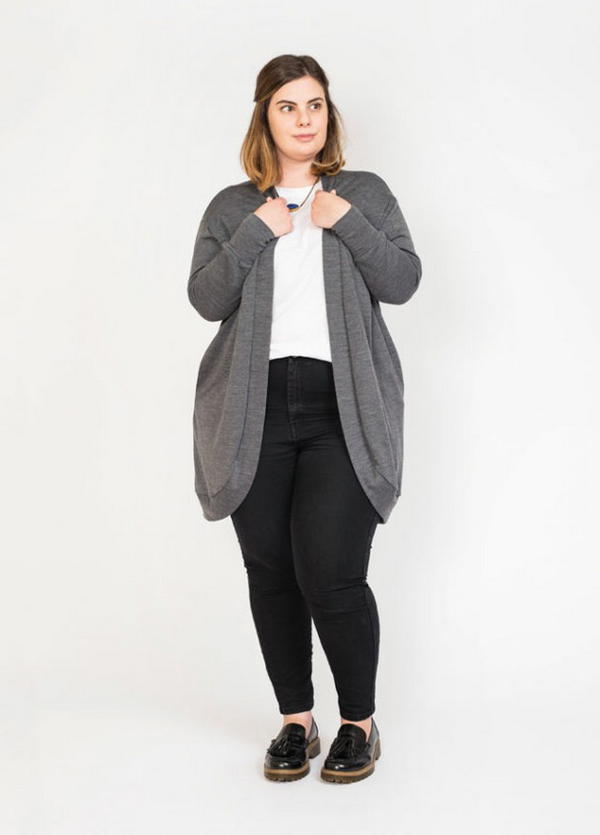 Reap the benefits of knitting with the Slouchy Cardi Pattern. Designed by Mary Stewart, this cozy sweater is warm and comfortable. It has long sleeves, snug cuffs, diagonal pockets, and a backward curving opening. The slouchy design makes it perfect for layering over your favorite outfit or wearing it as an outer layer during the colder winter. With an open back and easily customizable features, it's comfy enough for any occasion, whether you're looking to lounge around the house or run errands.
Ballet Wrap Cardigan For Kids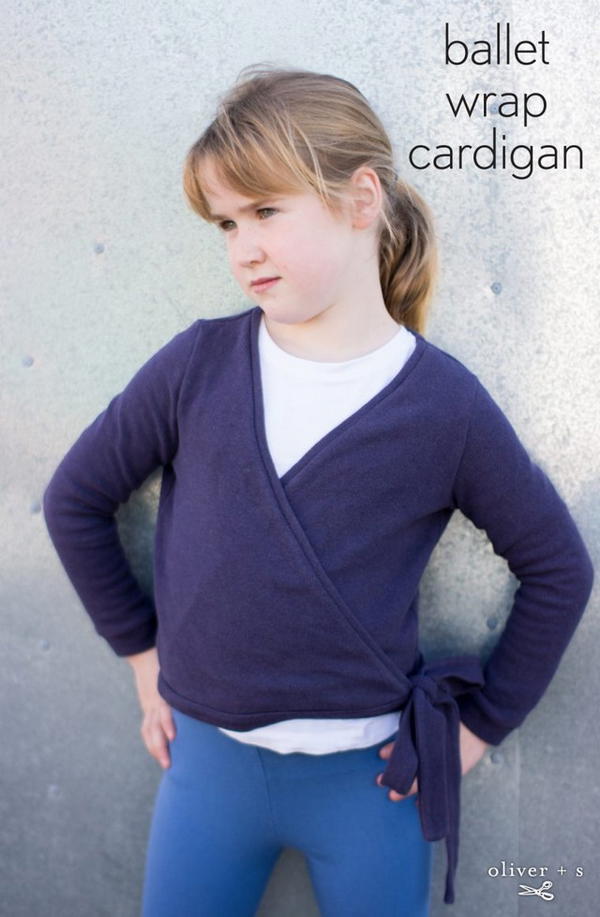 Let your little princess look graceful and elegant in this lovely ballet wrap cardigan. It's a long-sleeved cardigan that you can wrap around like a kimono and tie up with ribbons at the side. The bottom hem is made so that it's flat when the cardigan is wrapped, making it functional and cute! Make your little princess a cute new wrap cardigan with this ballet cardigan pattern. Wear it as a cardigan, or wrap it around like a kimono and tie it up with ribbons at the side.
by OliverandS
Men's Straight Fit Cardigan Pattern To Sew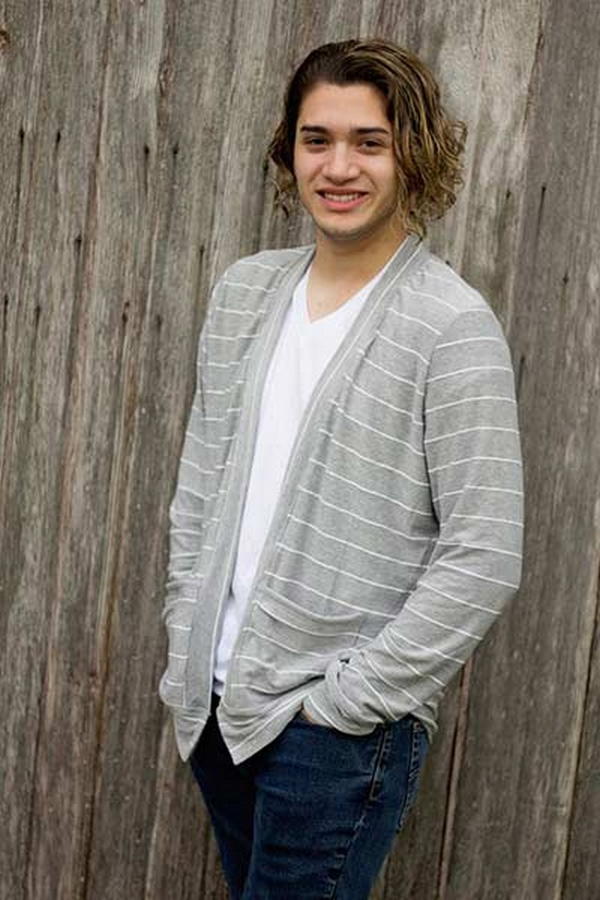 sizes: XS to 5XL
This straight-fit cardigan is a great choice for any guy looking for a casual and functional option for their next project. The shirt features a classic design and comfortable materials, making it perfect for everyday use! This men's cardigan is perfect for the man looking for a nice and comfortable piece of clothing. This cardigan features an open front and long sleeves and can be worn over a t-shirt or under a jacket. The pattern includes different options for fit, length, and style.
by Ellieandmac