Have you ever thought about making your own birdbath? There's more than one way to attract feathered friends when it comes to birdhouses. It is easier than you think! Making your birdbath will be a great way to attract birds to your yard. Making a birdbath is not that hard and can be fun. If you have kids, they will love making the birdbaths with recycled materials around the house. Make your birdbaths with these DIY ideas. This collection of DIY birdbath plans has something for everyone, from beginners to experienced builders, from simple to very elaborate. These 24 DIY bird bath ideas will help you create a bird-friendly oasis in your backyard.
Birdbaths are a fun way to add some color and beauty to your yard, but they can also be functional. They provide birds with a good water source and give them a place to bathe and drink. A birdbath can also help attract birds to your yard, making it an excellent addition for anyone who loves bird watching. Birdbaths can be a great addition to any garden. They come in all sizes and shapes, and they are easy to make with just a few items. The small birdbath pictured above was made by repurposing an old bird feeder. If you don't have an old feeder handy, it's time for some creativity.
Whether you're looking for ideas for bird bath fountains or just want to make a pretty backyard decoration, check out these 24 DIY bird bath ideas.
Benefits Of DIY Bird Bath Ideas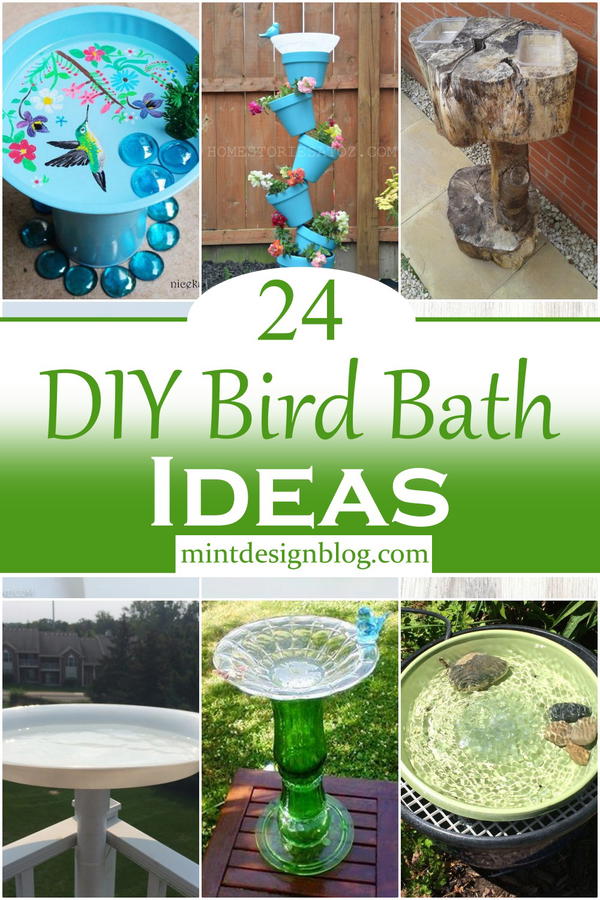 DIY bird bath ideas are a great way to add some color and fun to your garden. They are a great way to attract birds into your yard and garden.
DIY bird bath ideas can be made out of any number of materials. The most common material used is clay, but many other options are available.
Birdbaths can be made from clay, concrete, or glass beads, among other materials. You can even find birdbaths that are already made in the shape of a flowerpot or other decorative object.
Birdbaths are also very easy to make if you have the right tools and materials. If you don't have any experience with DIY projects, consider hiring a professional to help with this project.
A DIY birdbath is a great way to make sure your yard is a safe space for birds and that you're doing everything you can to help them feel welcome in your yard.
Birdbaths are also a great way to add a little bit of nature to your garden or patio area, making it more aesthetically pleasing and inviting for all kinds of birds.
Birdbaths are easy to make, so don't worry about having any special skills or tools! You can literally create a DIY birdbath with just a few items from around the house!
They're also really inexpensive! You probably already have most of the things you need on hand at home already!
Tips To DIY Bird Bath Ideas
The best time to build a birdbath is when the birds return from migration in the spring. If you're looking for DIY bird bath ideas, here are some tips and tricks to get you started:
Materials needed:
Wooden boards (6' x 4') or PVC pipes (4" in diameter) – depending on how big you want your bath to be
A drill bit that's just slightly smaller than the screws you'll be using (½" or ⅜")
Screws that match the drill bit's size (½" or ⅜")
Sandpaper (120 grit) and paintbrush (optional)
2-3 gallons of water mixed with 1 cup of bleach per gallon (this will keep mold from growing)
How To Make A Bird Bath
Creating a birdbath is an easy, inexpensive and fun way to help your feathered friends. Making your birdbath is also a great way to bring nature into your home as they become real works of art once they are complete. The summer heat can be brutal on birds. They have little opportunity to find polluted water sources, so they die from dehydration before the end of the season. By making your birdbath, you might just be saving these animals daily from dehydration. Here is a video showing you how to make a birdbath. It's a quick and easy project that will bring much enjoyment to you and your feathered friends.
DIY Garden Planter And Bird Bath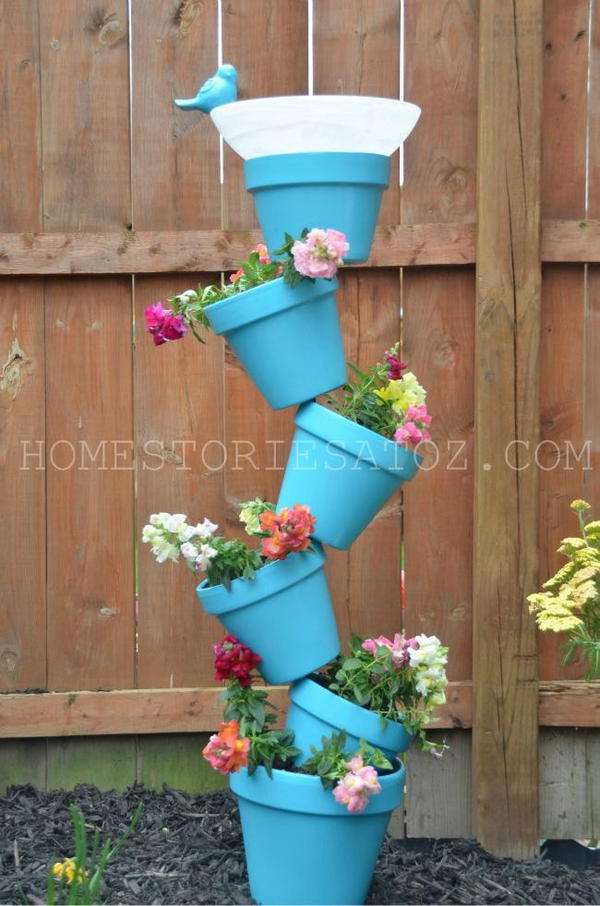 Do you have a small garden and want to add some charming décor? This DIY Garden Planter And Bird Bath are perfect for you. This DIY garden planter and a birdbath are unique because it serves to create a double blend of planter and birdbath in one. The best part is that you already have most of the materials in your home, so there's no need to run around town looking for unique supplies. With this easy tutorial, anyone can create their own unique planter and birdbath all in one!
Homemade Cement Bird Bath
Did you know that birdbaths are one of the most popular ways for birds to take a bath? Make this cement birdbath from scratch and impress your guests with your creativity! This project will leave you feeling as happy as birds chirping in the morning. There are many different homemade cement birdbath tutorials on the internet, and some of them are cute and easy to make. The most important thing is to have fun doing it. You need to buy some cement, sand, water, and other materials for this tutorial.
Recycled Glassware Bird Bath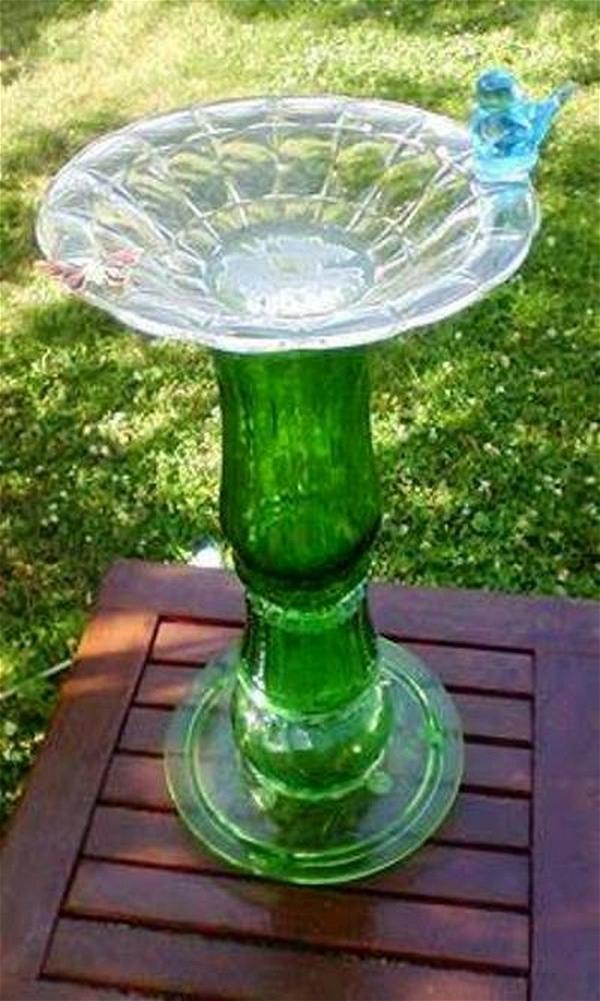 This recycled glass birdbath with a clear plate is the perfect way to add some beautiful and unique style to your patio or garden. Use this birdbath as a centerpiece in your garden or hang it from a tree to attract birds. The birdbath features an unusual mix of thrift shop vases and glassware, including a small glass bird. A base plate beneath the glass will help keep it sturdy on any surface you decide to place it on. The birds have found a home in these cute vessels, where they happily sing their lovely song. The bright green base is also made from recycled glass pieces, so you can rest assured that even after it's all dried up, you won't be stuck with an ugly dried-out old birdbath to throw away.
DIY Teapot Bird Bath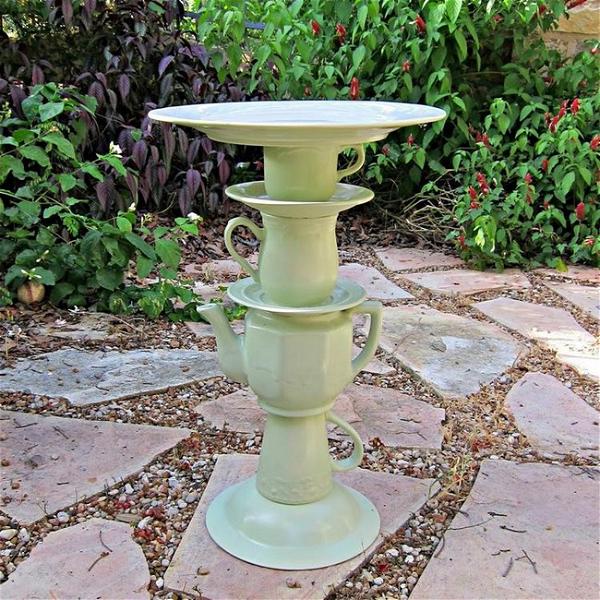 This project is a great way to add something whimsical and beautiful to your garden or patio. The excitement of this project starts with finding a large white teapot with a lid. A thrift store and garage sales can be excellent places to find one. Next, you'll need various cups and saucers, mugs, plates, and bowls in various colors and patterns to create a unique design on top of the birdbath. Use ceramic glue to adhere all these different items together, then spray paint them white as your final step! Its rustic nature may call for a more sophisticated look in the kitchen or patio area.
Homemade Bird Bath DIY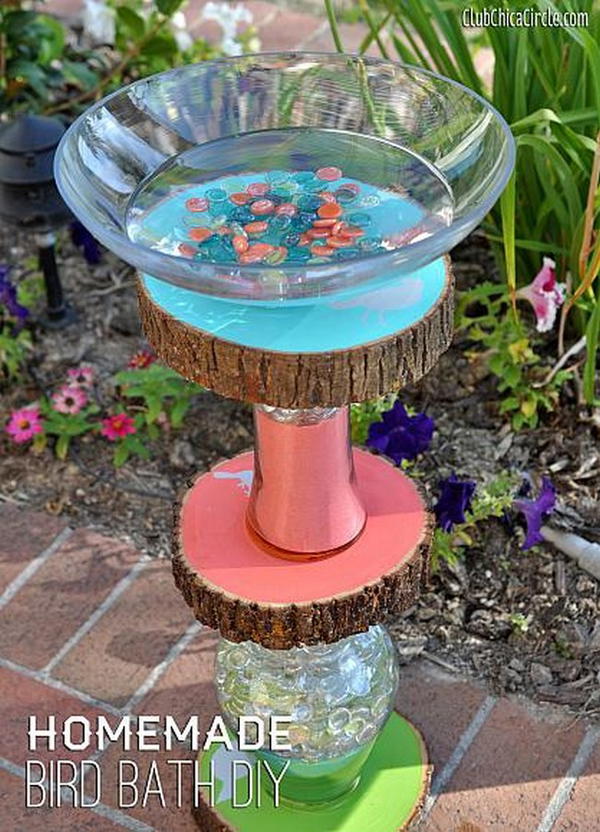 The birdbath DIY is a great decorative project for people who love to craft new things and can make homemade things look good. This is a pretty craft which can be used as a decorative accessory while being functional at the same time. All you need is some paint, glue, and stencils. The best thing about this project is that it doesn't take too much time and costs almost nothing to do it. Making this DIY project will take a little bit of your time, but you can do anything if you put your mind to it! You'll find that this birdbath looks stunning in your garden or backyard, especially when birds are bathing in it.
DIY Bird Bath
Here is a DIY birdbath that you can make with some simple components. You can also make your DIY birdbath to attract birds around your backyard. You will need a watertight bowl, plant stand, gorilla glue, and other supplies like stones and sand for the bottom of the birdbath. Prepare the bowl by measuring it with enough space where the birds can stand comfortably and make sure it's waterproof from the inside so that there will be no leakages. This birdbath can be made easily in your backyard. It would help if you ensured that these items were watertight and could hold water for a more extended time.
DIY Bird Bath Made Out Of Boxes
A birdbath is a must-have for any garden or backyard. Build your birdbath using boxes and mortar. This DIY birdbath is easy to create and requires a few basic materials. You will be surprised at how beautiful and functional it can be amidst your garden or anywhere else you may choose to place it. With this easy DIY birdbath made from old boxes, you can build one in no time and enjoy watching the birds come to drink and bathe. It is straightforward to make. You will be able to create a rustic-looking birdbath that will look great in your yard without expensive materials.
How To Make A Recirculating Bird Bath
This tutorial demonstrates how to create a recirculating bird bath that entertains the birds while providing them with fresh, clean water. You don't have to be a professional at plumbing because it can all be done with simple household supplies, and you don't need much space or money. It is an excellent project for your backyard. Many people may be interested in constructing their own, as you will be amazed at how easy it is to do and how much beauty it adds to your garden. This easy-to-make and inexpensive recirculating birdbath will provide hours of enjoyment as birds flock to your backyard.
DIY Bird Bath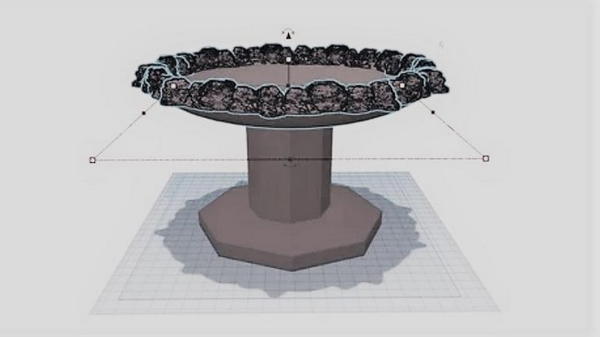 Birdbaths are an excellent method to attract birds to the home without feeding them. Only a simple birdbath can bring so much fun and joy to your home. If you plan to do some bird watching in your backyard, this project will get lots of birds to your yard. It is a simple DIY birdbath where you can create an elegant, modern style birdbath that will be a lovely addition to your yard or garden. You can also attract birds to your yard and give them a comfortable place to rest with this birdbath. The bowl is made of cement, and the base is concrete.
DIY Concrete Bird Bath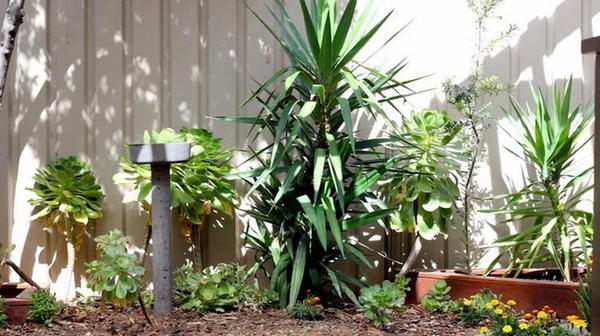 This DIY Concrete Bird Bath is the perfect project for people who love nature and are looking for a quick and easy way of providing a beautiful birdbath. Creating this birdbath is cheap and straightforward; with these supplies, you'll make a durable, long-lasting concrete birdbath compatible with any outdoor space. This versatile birdbath can be positioned in a garden, park, or patio. The materials are easy to find, and you can use any number of paint colours to suit your garden setting. The drainage hole is essential, especially if you place it on grass so that excess water can drain out.
DIY PVC Bird Bath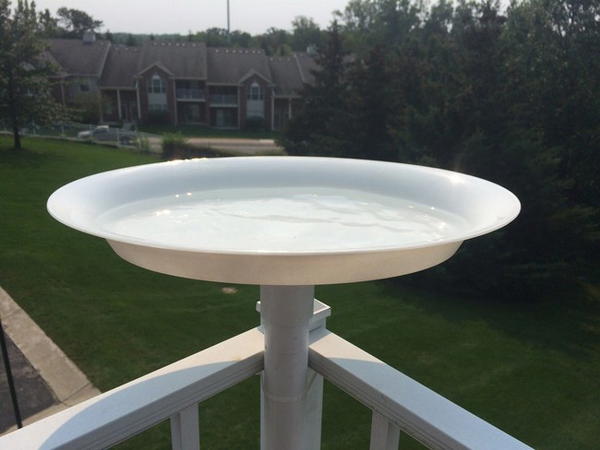 Attract a lovely array of colorful birds to your home with this DIY PVC Bird Bath. This simple birdbath is easy to install and requires a few materials and tools to complete. With a little bit of elbow grease, you can create a bird-friendly addition that will add panache to your balcony or patio. It is a simple project that can be completed in under an hour and cost less than $20. The Bird Bath can easily be assembled on your balcony railings or fence posts with minimal tools. The result will include a water-filled basin and multiple perches for bird watching right outside your door!
DIY Log Bird Bath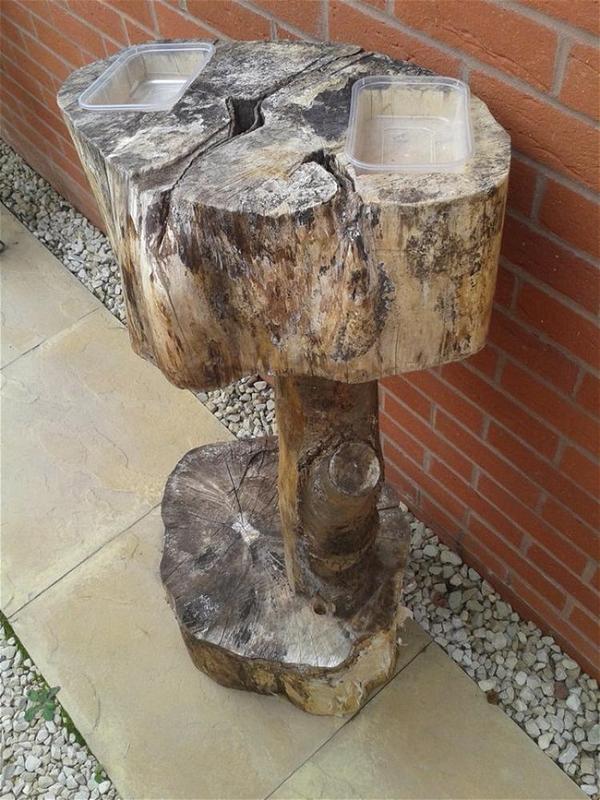 This birdbath is super simple to construct but stunning when complete. It can be made from various types of wood, such as oak, cedar, or even birch. If you're looking for a new project for the weekend, this could be it! This is a unique birdbath that is sure to attract some birds to your garden. It is made with dowels and holes drilled in different places. This DIY birdbath should be easy enough to make, and it doesn't require many materials.
Easy DIY Bird Bath
Most birdbaths are made of clay or concrete, and many of them are pretty elaborate. It is perfect for anyone who wants to create their unique birdbath using household items to make it as beautiful or rustic as you wish. This birdbath is easy to make and will welcome birds to your yard. All you need are three decorative pots and a saucer. Before making the birdbath, clean out your pots and saucers. It's always best to use outdoor safe paints; however, a washable paint suitable for children would also be acceptable. After painting, place decorative rocks in the center of the saucer and fill it with sand or stones. And voila! You have yourself a beautiful birdbath!
DIY Bird Bath Fountain
Do it yourself; a DIY bird bath fountain is a nice decoration for your garden, and it is also suitable for birds to drink water. It is an excellent project for any DIY homeowners. The materials required, such as sand, cement, and water pump, are readily available at any hardware store; therefore, there is no need to worry about getting them in time. . Although you may be tempted to recreate this fountain at home, you should hire experienced contractors for all outdoor construction projects as they will be able to take care of any potential problems that could arise along the way.
How To Make A Concrete Bird Bath
Decorating your garden with a birdbath is not enough anymore. Many people are moving away from the traditional ways and are now fond of modern birdbaths. The best part about this DIY project is that it is easy and can be done by a beginner with basic skills. Bring the birds to your backyard with this stylish and functional concrete birdbath. This do-it-yourself fountain is a fun project that you can customize according to your liking, making it as simple or elaborate as possible. This concrete birdbath is a great way to help the birds in your area and beautiful addition to any home. It's easy to make and even easier to maintain with just some simple tools.
Cute DIY Bird Bath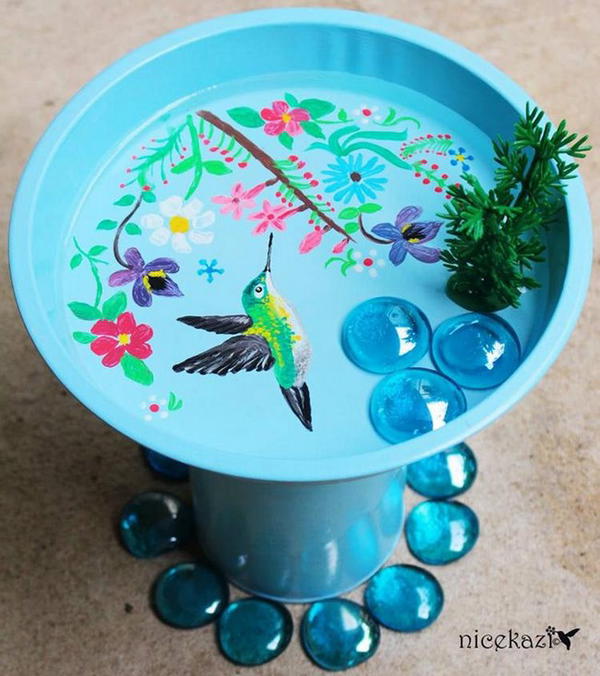 This DIY Birdbath is very easy to make. You can use your imagination and paint it the color you like, or leave it simple with a few shades. This project does not take long so you can enjoy your birdbath in no time. Cute DIY Birdbath is the perfect project if you are looking for a simple yet beautiful and functional craft. This project can quickly be done in just a few hours, and it is perfect for any bird enthusiast who wants to attract birds with a homemade birdbath. You can make this at home using new or fairly used inexpensive things such as; a round baking tray 8", aquarium decor plants, paints brushes, empty food can, acrylic paints, and colored stones.
Recirculating Bird Bath Fountain DIY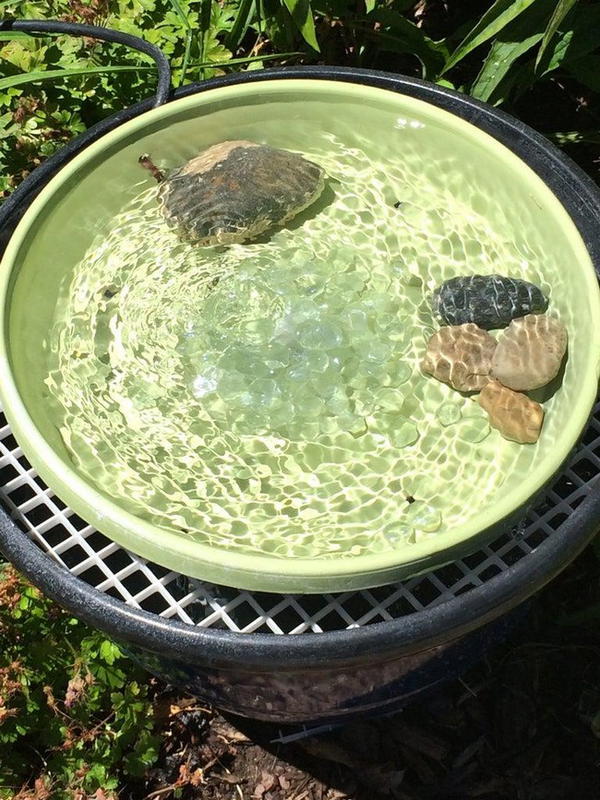 Recirculating bird bath fountain DIY is the number one choice for your customer to give their birds a pleasant environment. It is efficient, easy to install, and will be a very efficient pet water product. It produces less noise than other models in the market. When it comes to cleaning, this pump is easier to maintain because it has no moving parts that can get rusted or jammed up over timeThis DIY project is a great way to bring the outdoors in a while, providing a calming environment for your feathered friends.
Natural Bird Bath DIY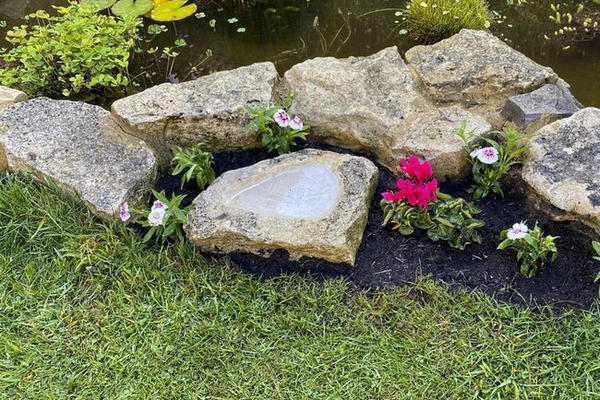 This has a more natural and wildlife setting for those interested or in love with nature. When it comes to adding a touch of personality to your yard, birdbaths are an essential tool for attracting birds. Make it a point to encourage the wildlife population in your home with a DIY Natural Bird Bath. This can make for an excellent project to do together with your kids. It's also possible to use rocks directly from the yard you want to use in this project; keep in mind that you will have to make holes before proceeding.
Solar Powered Hummingbird Bath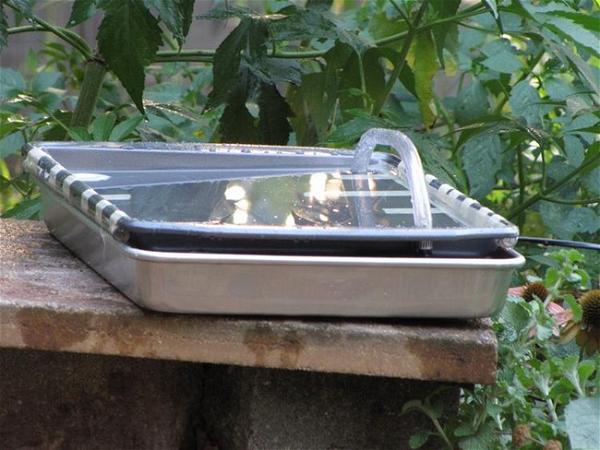 Looking for a way to add some colour to your backyard? Well, here it is. Attract hummingbirds with this solar-powered birdbath and watch them bathe in it all day! Whether your hummingbird bath is inside or outside, you must provide plenty of water for them to drink. This fabulous solar-powered design offers the perfect amount of water for your birds to cool off during a hot summer day! The solar-powered hummingbird bath provides a great bathing spot for your hummingbirds. It is easy to install and maintain; fill it with water, and the battery will charge in sunlight. It has lasting power to attract hummingbirds for up to 2 hours at night.
DIY Bird Bath
Bring out the birds' natural beauty by building a DIY birdbath! You can do it quickly and with no hassle. Explore the beautiful and incredible sight of your birdbath in summer. To keep birds alive and well during the summer, you can use this DIY project. It's easy to make, but it's just as beautiful as any other bird bath. All you need to do is provide a safe and clean place for them to get water. This will also give them something inviting to rest their weary wings while taking a break from flying around on their busy schedules.
DIY Thrift Store Bird Bath
This is a fun, and easy DIY project that you can do with a few thrift store finds. The result is a unique and colorful birdbath that everyone enjoys. Glassware, vases, and bowls are a dime a dozen at thrift stores. Take advantage of this and make an eye-catching birdbath with your DIY project. Just follow the simple steps below to create one for yourself within minutes! DIY Thrift Store Bird Bath is an effortless project to finish in only a few moments. And it will bring a lot of joy not only to you but also to your feathered friends. Whether you are looking for something easy to do or want to create a gift for someone special, DIY Thrift Store Bird Bath is perfect!
DIY Stacked Stone Bird Bath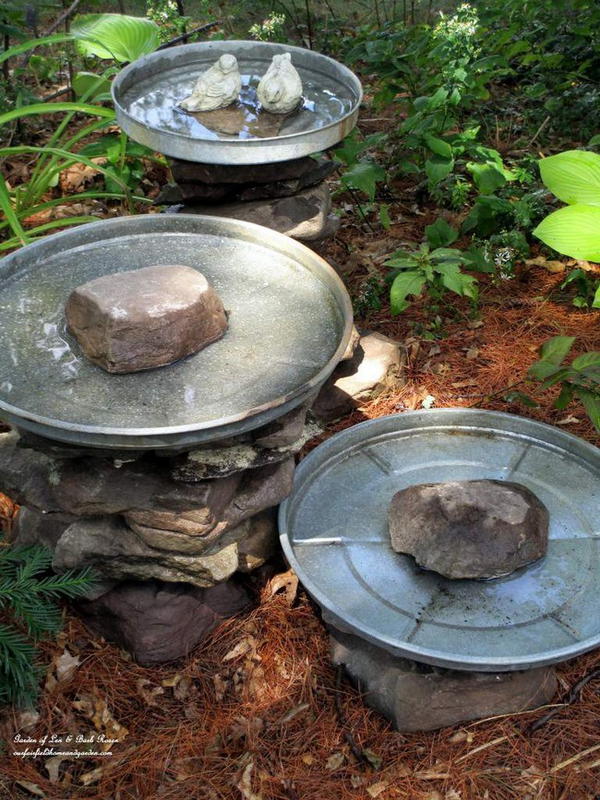 DIY stacked stone bird baths are a fun and easy way to add a little wildlife to your yard or garden. Make one for yourself and admire the birds' unique beauty, whether you live in the city or the country. This is a great project to do with the kids or yourself if you're still young at heart! You'll need water, pebbles, stones, and sand. Starting a garden is fun and rewarding. And what better to start with than birds! This DIY stacked stone bird bath project will help attract birds to your yard and provide them with a fantastic place to rest in the summer sun. Every bird enthusiast needs to make one of these!
See More DIY Projects For Animals:
DIY Dog Collar Projects: Get creative and make a DIY dog collar that is both unique and comfortable for your furry friend. Plus, it's budget-friendly and can showcase their personality.
DIY Rabbit Hutch Plans: Get started building a safe and cozy abode for your bunny with the help of DIY Rabbit Hutch Plans. This fun and affordable project guarantees the comfort and security of your furry friend.
DIY Cat House Ideas: Discover cost-effective DIY ideas for a cozy cat house that combines your feline's comfort with a perfect lounging and play area. Create a retreat that your cat will love without breaking the bank.