Bluetooth speakers have a friendly and small design, making them a perfect accessory for your smartphone. You can control the volume and bass if it comes with that feature. Bluetooth speakers are not just used to listen to music, but these little devices can be used in your car, at outdoor parties, and even at home. Here is a collection of the top 24 DIY Bluetooth speaker projects that you can use to build your Bluetooth speaker from scratch. The collection includes a variety of speakers of all types and styles. It is up to you to decide which one will suit your taste and will also be helpful for your daily usage.
DIY Bluetooth Speaker Projects That You Can Build at Home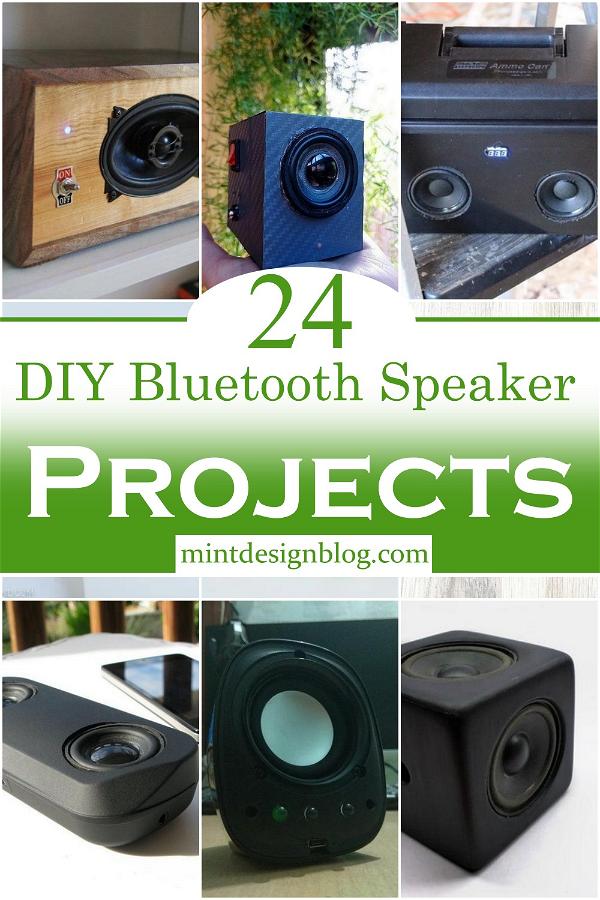 Having a Bluetooth speaker is essential when hanging out with your friends or enjoying a party with your unique family. Sometimes, you might need more prominent speakers that can make everyone at the party jam with the music. If you are looking for a guide to building Bluetooth speakers, here are some simple steps to build a Bluetooth speaker out of several materials and tools available at home. These 24 DIY Bluetooth speaker projects will surely blow your mind once you complete them.
These 24 DIY Bluetooth speaker projects are all budget-friendly and look good too, which means you can spice up your home decor.
Tools and materials:
Case (we used a mint tin)
Bluetooth audio module
Speaker
8 AA batteries
Knob and switch
Electrical tape or hot glue gun to secure the speaker in place
How To Make A Bluetooth Speaker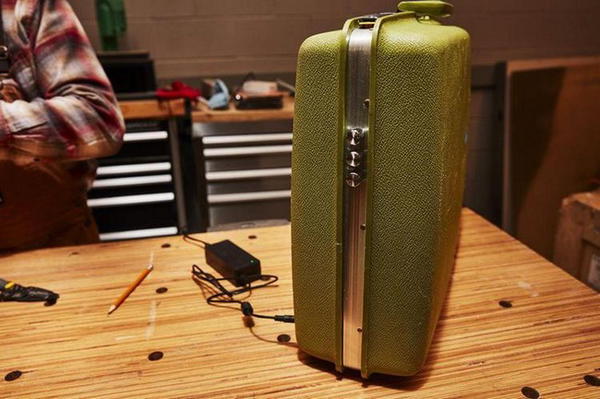 Like many other electronics, Bluetooth speakers have become very popular in today's fast-paced and high-tech world. With the right components and tools, you can make your own for small spaces, apartments, dorm rooms, or any place you want to play music. You'll find hundreds of models that range from a few bucks to almost a thousand dollars. You can produce different materials that produce decent sound when converted into a speaker. Making a Bluetooth Speaker might seem quite a daunting task, but it can be easier if you have the right resources than you think. It's a fun project that can be an excellent gift for loved ones or have your karaoke night!
Skill Level: Beginners
Pallet Bluetooth Speaker
This video is all about Pallet Bluetooth Speaker, and in this tutorial, you'll find out how to make a pallet speaker. Professionally made Pallet Bluetooth Speakers are generally pretty expensive. Many people want to make it by themselves to save some bucks because there is no doubt that it looks pretty awesome. The design mainly depends on the person making it, and you need to provide some good quality bass for it. It's easier to make a Bluetooth speaker than you might think. Even those with no woodworking experience can do it, and when finished, you'll have a unique pallet Bluetooth speaker you made yourself. You will learn many things about pallet speakers from this video, so let's get started without wasting more time!
Skill Level: Experienced
DIY Portable Bluetooth Speaker
This portable Bluetooth speaker is relatively easy to build. It will also allow you to add a few extra features like RGB light, rechargeable battery, and more. This 3D printed case for this wireless speaker is easy to make. Do-it-yourself portable BlueTooth speaker with RGB light and rechargeable battery. The problem with most portable Bluetooth speakers is that they are heavy, require wires to connect to your devices, or can't be charged externally, so you have to discharge them before charging them. It is a straightforward design and easy to build.
Skill Level: Intermediate
DIY Battery Powered Bluetooth Speaker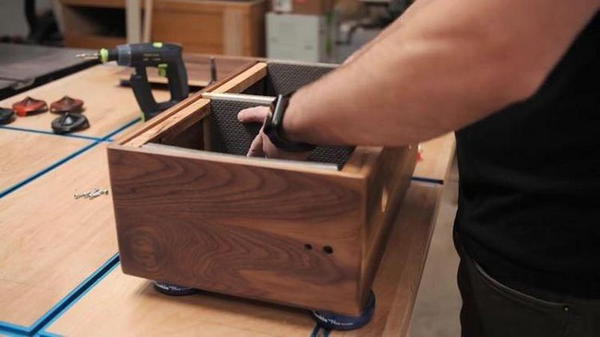 A DIY battery-powered Bluetooth speaker is an excellent project for learning about electronics, portable audio applications, and fabrication. By modifying a briefcase design and using multiple drivers, you can build a powerful self-powered sound system that can be used anywhere. This Bluetooth-powered speaker is great for outdoor use; you hook it to a battery pack and play music directly from your phone without any wires. With its convenient handle, this portable speaker is easy to carry around – don't forget to bring your phone. DIY Bluetooth speaker project is an ideal way to decorate your shop or garage, and it allows you to play music, charge and sync your devices, or blast the tunes! This Bluetooth speaker system is clever and stylish.
Skill Level: Intermediate
DIY WiFi/Bluetooth Speaker
This stunning wooden Bluetooth speaker is designed with an unmistakable resemblance to the upper structure of a fully grown tree. A natural feeling of warmth and freshness perfectly blends well into today's modern home decor. Yet, the most fantastic thing about it is that it's made of wood. This guide will help you build a wooden Bluetooth speaker, with step-by-step instructions on how to do so. With the help of this video, it will be a simple and easy job with no extra problems along the way. It's effortless to do and will teach you some basic woodworking skills.
Skill Level: Beginners
DIY Bluetooth 5.0 Speaker
This DIY Bluetooth 5.0 Speaker is easy to make, and the best part is that it doesn't have to cost you a lot! This speaker is made with wooden pieces. Inside those wooden pieces are all the components needed for a Bluetooth speaker. The only tool you will need is sandpaper and spray paint to make your speaker stand apart from others. This DIY Bluetooth 5.0 speaker is 100% compatible and has excellent sound quality. In short, if you want a wireless Bluetooth speaker that looks good and sounds incredible, follows this DIY guide.
Skill Level: Beginners
DIY Bluetooth Speaker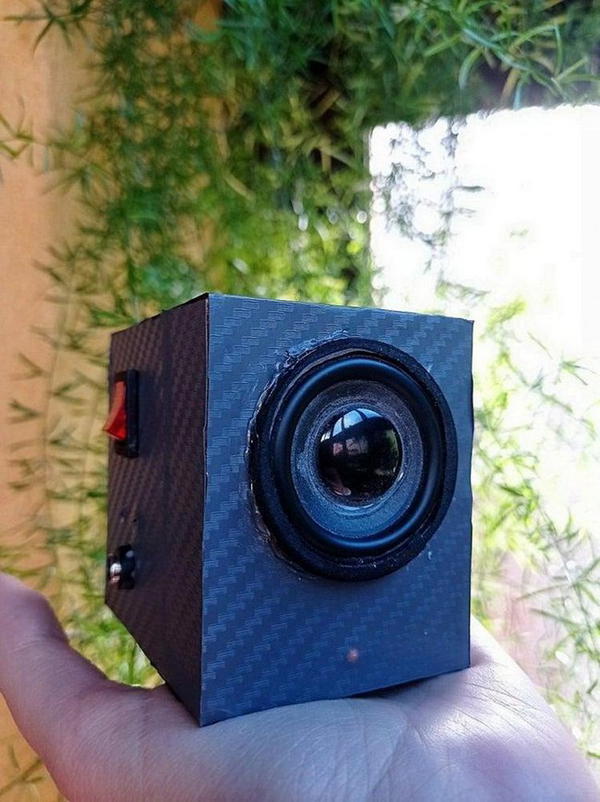 Everyone loves to listen to music, but you can turn your Bluetooth speaker from a piece of furniture into something much easier to carry around and even move from room to room. Basic supplies and about a weekend's worth of time. A square DIY Bluetooth speaker can be used for several different purposes, e.g., an organization, an assembly room, a school, etc. These speakers have many advantages like they are pretty portable, affordable (can be made by anyone), and have a wireless function with NFC support. This Bluetooth speaker is easy to make, modern and cool looking, and sounds excellent. It is instructable for an easy-to-build Bluetooth speaker. It has a unique design without any screws and glue.
Skill Level: intermediate
How To DIY A Bluetooth Speaker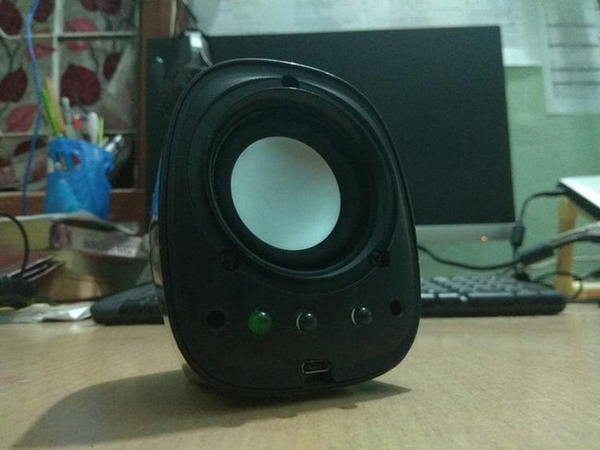 Buzzing with everyone's talking about it. For one, Bluetooth speakers are almost everywhere these days. It's an excellent way to listen in private or even share with others at home. Do It Yourself project is an excellent way for you to try out your DIY skills and make your Bluetooth speakers in a fun, interactive, and inexpensive way. This project isn't as expensive as buying from a store. It does require some patience with the process, but pretty much any internet-friendly individual can handle it. You can DIY a portable Bluetooth speaker with a recycled battery, speaker cone, and some wire into something more fun and valuable.
Skill Level: Experienced
How To Make A DIY Bluetooth Speaker For Home
Learn how to make a DIY BlueTooth speaker for the home that can be connected to any MP3 player or mobile phone. This wireless and portable BlueTooth speaker has an extended battery capacity and provides crystal clear sounds. The manufacturing process is straightforward but can be a little tricky, so watch out for that. This DIY Bluetooth speaker allows you to play music from any mobile device, including smartphones, tablets, and computers. It provides loud, clear sound through a simple design. You can also read this article if you want to buy one of the best Bluetooth speakers.
Skill Level: Intermediate
DIY Bluetooth Speaker Using Pallet Wood
Pallet wood is perfect for DIY projects because it's cheap, and it can give you an exciting look at your project. Make a pallet wood table, bookcase or bookshelf, pallet chairs, pallet planter…all that from pallet wood. This Instructable is about building a powerful Bluetooth speaker using pallet wood. The pallet wood will be used in many of the steps, but you'll be processing it and modifying it to look presentable by the end of the project. The Bluetooth speaker you'll build here supports wireless streaming from your mobile phone or home stereo. A DIY Bluetooth speaker system can provide you with great sounds. It's easy to make and does not require a lot of advanced skills.
Skill Level: Experienced
DIY Multimedia Bluetooth Speaker
The DIY Multimedia Bluetooth Speaker is a fantastic project for those who enjoy soldering and those who aren't scared of wiring and building a small audio system from scratch. It uses a Lithium-ion battery in addition to your AC port. The battery lasts much longer than regular batteries and allows you to take the speaker anywhere. This speaker is undoubtedly the perfect companion whether you want to control your music from the stereo or a mobile device. The screen display allows you to see what's playing, and the USB port will keep your device charged up.
Skill Level: Experienced
How To Build A Concrete Bluetooth Speaker
Building a concrete Bluetooth speaker is a unique and challenging project. It will turn some heads and give you complete respect from friends who know how to build something of this calibre when people see it. The speaker is also pretty dense, reducing renaissance and making the sound quality excellent. This sound may appeal to audiophiles who do not mind paying a premium for high-quality sound. The most important factors that affect a speaker's sound are its size and the materials used in production. The vibrations are transferred through these materials, so dense materials usually deliver better sound quality. However, a larger surface can quickly produce a higher volume than less dense ones.
Skill Level: Beginners
How To DIY A Bluetooth Speaker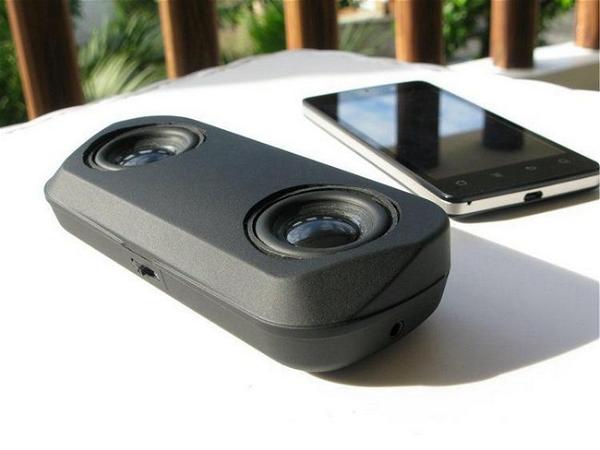 A Bluetooth speaker can stream music wirelessly from a smartphone or tablet. These speakers pair with your device and play the sound directly out of them to amplify the volume--perfect for listening to music in your bedroom, bathroom, or on the patio. This speaker is so beautiful and functional that it will impress all of your friends. Check out this how-to guide to make your own! This Bluetooth speaker is a great DIY project. It's simple to make and easy to understand, with an interesting story behind every step of its creation. You won't believe your eyes when you turn it on and watch your work of art come alive!
Skill Level: Intermediate
DIY Bluetooth Speaker With Powerbank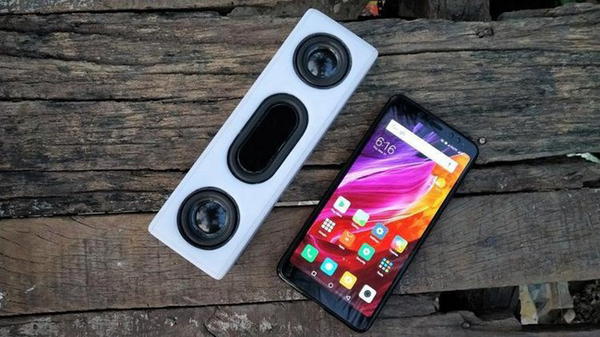 This DIY Bluetooth speaker is powered by a 5200mAh in-built battery that allows it to function as a power bank. However, You can't charge it directly. You have to charge the Bank separately and then use it to charge this speaker! It has three speaker cones with a passive radiator, making it possible to get an incredible bass response from such a small device. The build quality is outstanding and appealing. Its function as a power bank makes it a practical device to have as a speaker and a portable charger. The complete guide shows you how to build a super cool DIY Bluetooth speaker. You will save money and enjoy the satisfaction of building your speaker.
Skill Level: Beginners
DIY Bluetooth Speaker 2.0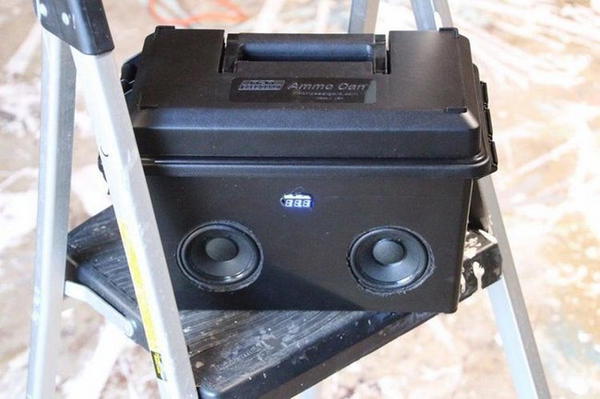 Have you tried building a DIY Bluetooth speaker 2.0 at home? It is pretty easy to do, and once you have built one, the experience is unforgettable. You can make it best by using a lower DC voltage battery pack and adding a car charger outlet at the same time. Here is a step-by-step instruction for building your own Bluetooth speaker 2.0. It's effortless to build, it's cheap, and it sounds pretty loud. The digital amplifier board can be 50w, so we'll need a few other supplies: A DC battery pack, a waterproof push-button, and a voltage tester meter.
Skill Level: Experienced
DIY Bluetooth Bookshelf Speaker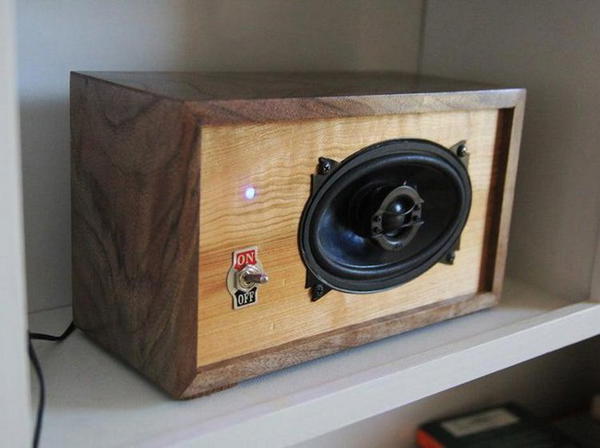 Build yourself a Bluetooth speaker by learning the woodwork and speaker engineering basics. After building the form, you'll pack your speaker with brand-name components for a high-end listening experience. Get great sound from a small, affordable piece with this DIY Bluetooth Bookshelf Speaker project. This compact speaker can be built out of wood and will make the perfect addition to any room. Easy to assemble, and woodwork means having your speaker in as little as an hour. A beautiful and versatile stationary Bluetooth speaker. Handmade from sustainable wood and finished with a stain that brings out the wood's natural grain. Perfect for playing music in your home or office without sacrificing style or space.
Skill Level: Beginners
How To Make A Bluetooth Speaker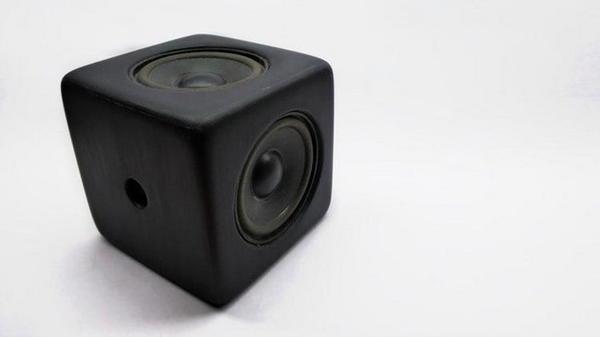 Did you know that you can make a Bluetooth speaker out of things around your house for little to no money? Yeah, you heard me right. A random bottle, cup, and some wires will transform into one of your home's most helpful tech devices. The possibilities are endless! The Bluetooth speaker is relatively inconspicuous, durable, great at cranking out music, and portable! Some key features include its 3W full-range dual speaker, 10-12 hours of playtime, built-in charging cables and USB output, the ability to pair with another one of these speakers, and the ability to place waterproof in several different positions have a built-in microphone.
Skill Level: Beginners
DIY Epoxy Resin Bluetooth Speaker
Have you ever wanted to create custom speakers for your home? With the help of this DIY epoxy resin Bluetooth speaker, you can. All it takes is a lot of supplies and a bit of time to build! The result is an impressive-looking speaker that pumps out the high-quality sound. It'sIt's perfect for listening to your music or watching movies on TV using a portable home theatre device. The DIY resin Bluetooth speaker is a fun project if you're looking to test out your woodwork skills. It has a full-range speaker built-in, so you don't need speakers outside the wooden body. The included directions and supplies shouldn't take you more than 30 minutes to assemble this clever little party speaker.
Skill Level: Intermediate
DIY Wooden Bluetooth Speaker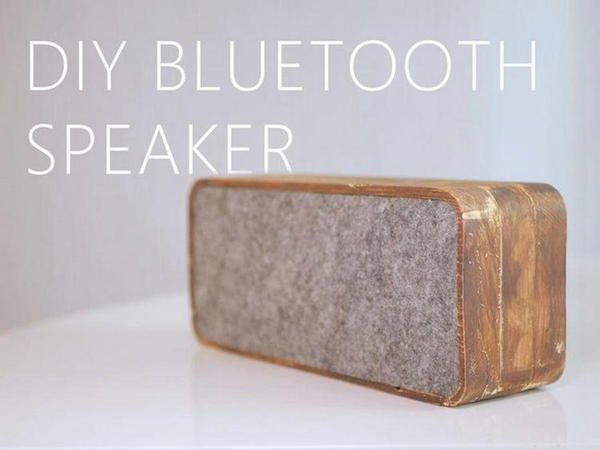 Have you ever wanted to make your Bluetooth speaker? If the answer is yes, you've come to the right place. This tutorial will show you the complete guide to making your own DIY wooden Bluetooth speaker. It would be best to have a Bluetooth amplifier, cables, batteries, and speaker cones. First, draw out this project's appearance on paper and then make a frame that you can use to build this DIY Bluetooth speaker. This speaker has a fantastic sound quality for music and will fill up any room with a loud and clear sound. This DIY Bluetooth speaker project is simple and easy to assemble. No technical skills are needed.
Skill Level: Beginners
DIY Bluetooth Speaker With Subwoofer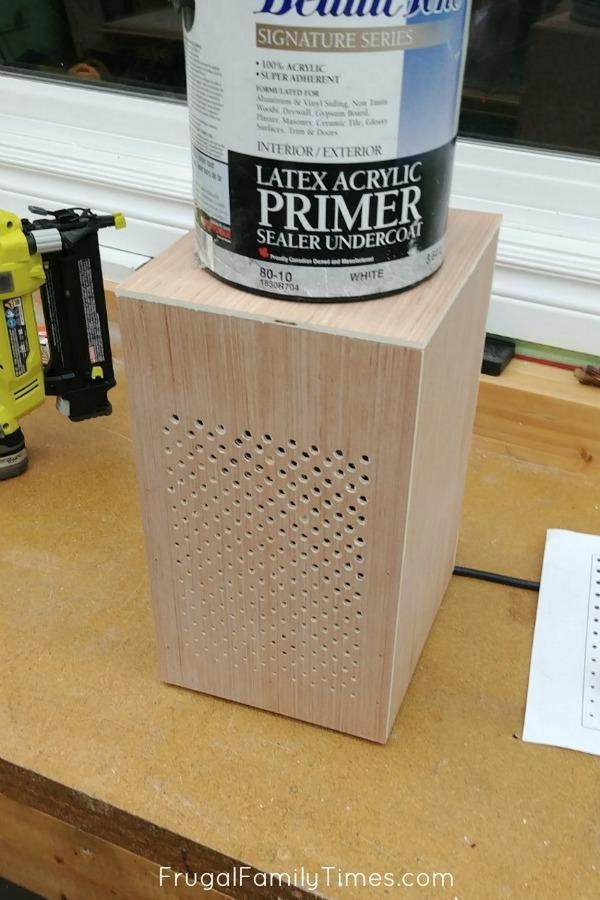 People are constantly looking for the best possible sound. The DIY Bluetooth Speakers With Subwoofers can change how you listen to music. This item is effortless to build, especially if you already have an old sound system stereo kit. There is a great Bluetooth speaker with a subwoofer. This DIY project is pretty cheap and straightforward to build. First, you need some plywood boards to make the frame box that will house all the connections and components, and you'll also need extension cords, a charger for a Bluetooth adapter, and an old sound system you have.
Skill Level: Experienced
How To Make A Bluetooth Speaker With Monster Can
Monster Energy drink cans are made of rigid and robust material, and they're also easy to use, cheap, and work very well. You can quickly build a DIY wireless speaker with a Monster energy drink can. This project is surprisingly easy to do and requires almost no soldering. You can build your monster energy drink Bluetooth speaker; In less than 10 minutes; that sounds great! The sound quality and volume are not entirely on the same level as more prominent, more expensive Bluetooth speakers, but it sounds much better than you would expect from a can, and it doesn't cost a lot of money.
Skill Level: Experienced
DIY 2.1 Bluetooth Speaker
DIY 2.1 Bluetooth Speaker was created to inspire creativity and innovation within the music industry. Even the most novice user can have a hand in the sound production of music. The speaker consists of 3 different cones that connect to provide the most precise possible sound while still loud enough to be heard over a crowd. The strap handle makes this speaker light enough to carry around without straining your hands or shoulders while also giving it a stylish look. This project requires five components that you can find at your local electronics store. It's another fun do-it-yourself project you can enjoy with friends!
Skill Level: Beginners
How To Make A Bluetooth Speaker From PVC Pipe
Do you need a cheap yet functional Bluetooth speaker for indoor or outdoor use? Don't waste your money buying expensive units from brands you're unfamiliar with when you could make one yourself from household items. This guide will cover the step-by-step process of building a Bluetooth speaker from a PVC pipe. The speakers are loud enough, and their battery life is about 4 hours on one charge. The PVC Bluetooth speaker is among the easiest DIY projects around. It's also a great music discovery tool that allows you to use your portable device's functionality.
Skill Level: Intermediate
DIY Bluetooth Wifi Speaker
This advanced woodworking project would suit an intermediate or advanced woodworker. The reason it's a DIY project because you need to have some basic woodworking skills and a high level of confidence to make potentially costly mistakes. Also, the only downside to this speaker is that it's enormous, so you might want to keep it in one place, such as in your living room. Other than that, this is a simply beautiful project, and it combines both the warmth of wood with the coolness of Bluetooth. Using a tried-and-tested passive speaker design, the design incorporates four-speaker cones for authentic, high-quality sound reproduction and excellent bass response.
Skill Level: Intermediate
Conclusion:
Become a DIYer, repurposing trash and recycling into fun, great-sounding Bluetooth speakers. Some are easy enough for anyone to make, and all are low cost so that you can make more than one while keeping the cost in check. Many of these do-it-yourself Bluetooth speakers work with any smartphone and tablet, so spending on an expensive portable device is unnecessary. You'll find 24 different ideas that are sure to inspire! Image links to the complete instructions and tutorial videos.
See Other Projects