Board games are an investment. Sure, the game itself is affordable, but the hours and hours you spend playing it with friends and family are priceless. There's a problem, though. If you're not careful, you could spend more time waiting on your turn than actually playing the game. It's time to make your own board game and stop waiting around for someone else to get done with their turn! A DIY board game is a great way to pass the time indoors and have a little friendly competition. Plus, you can make a board game tailored to your interests, whether it's sports, fashion, or pop culture. If you're looking for something new and unique, why not try this 25 DIY board games list? They'll provide hours of entertainment for everyone in the house (or maybe just adults).
DIY Board Game Ideas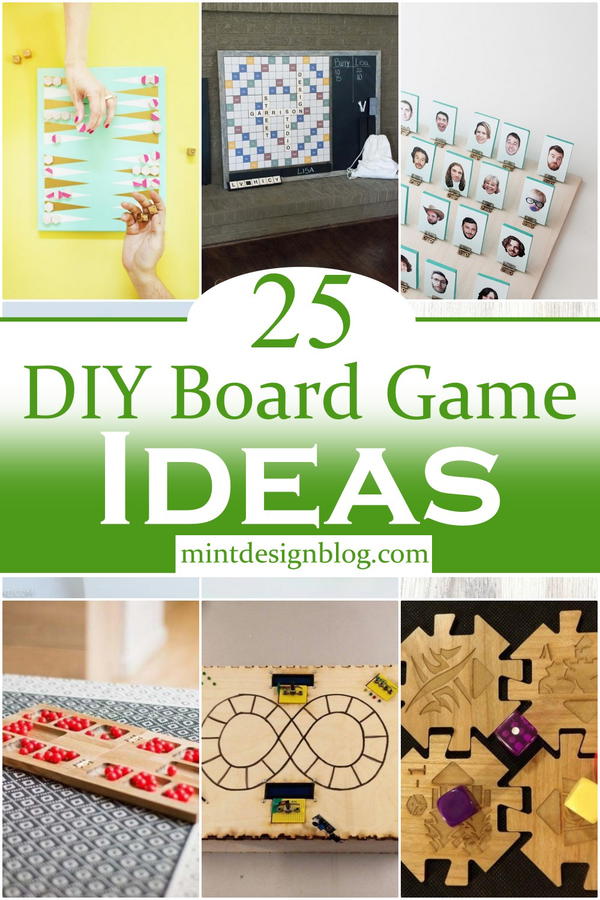 Time to make your own board game for your family and friends. With just a few materials, you can make some fun games that are easy to play. The best part about these games is making them in any theme to go with whatever you are having for game night. These DIY board games will give the whole family something fun to do. If you have an idea for a board game, you can find all the supplies you need to make it at your local craft store or online. There are plenty of creative options from making your dice to a custom-made chess set. You'll be surprised at how easy it is to make a homemade version of some classic favorites like Monopoly.
These 25 DIY Board Game Ideas are made from things you will have around the house and are perfect to do with your kids or to add on to a party!
DIY Kalaha Board Game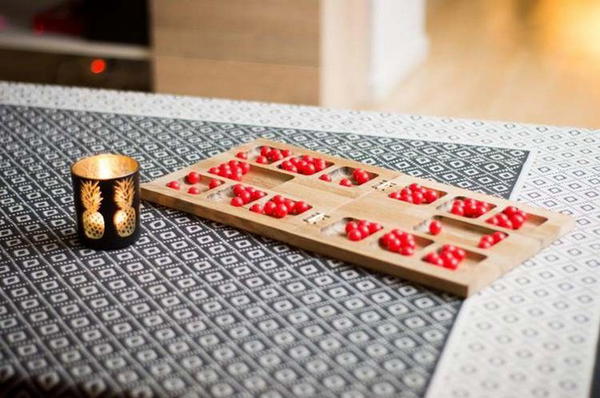 Make your own DIY Kalaha board game, the game is easy and fun to play. You can make it as a home decor or use it during family get-togethers or parties. All materials are readily available and inexpensive. With simple materials, beginners can follow the step-by-step instructions and learn how to craft similar stuff in no time. In this guide, you will see the step by step instructions and the follow-up steps, follow these easy steps to make it easy in no time.
DIY Obelisk Board Game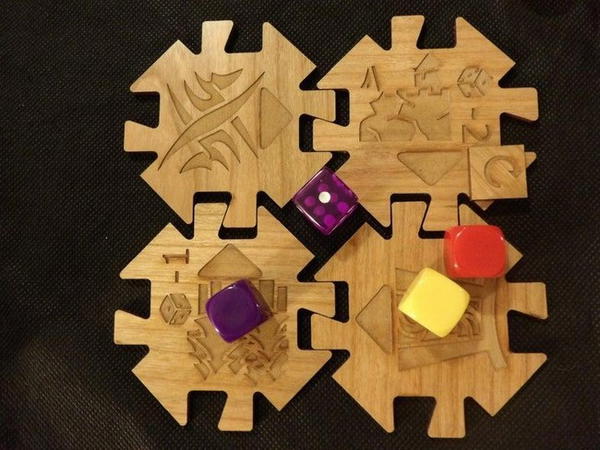 The Obelisk is a simple yet engaging game that can be played with your friends at home. DIY Obelisk is a game that you build yourself, this board game is simple to make, and fun to play, It's an excellent gift for anyone that likes gaming. You need some inexpensive materials and some basic woodworking skills. The game goes by the name of Obelisk and is an abstract strategy game. You can go through this guide to follow the step-by-step instructions.
DIY Backgammon Board Games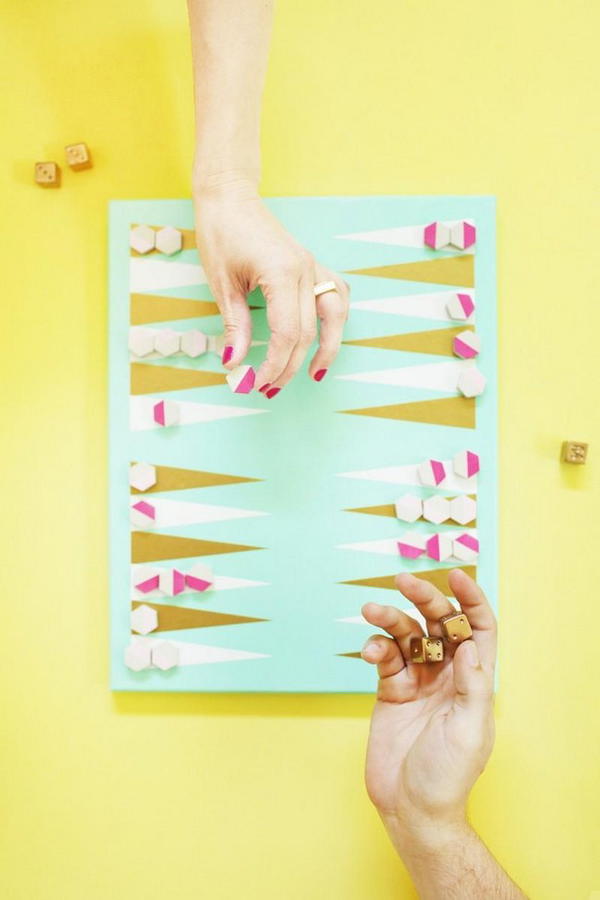 Backgammon is a fun game to play with friends. But if you don't feel like searching for backgammon boards in the stores, why not make your own DIY Backgammon Board game? So grab your materials and start crafting your own board game! The materials required for this DIY project are inexpensive and you can afford them easily. This DIY backgammon board is also ideal for keeping yourself entertained while traveling, sitting at home on a rainy day, or even while spending time in the school cafeteria.
DIY Smart Board Game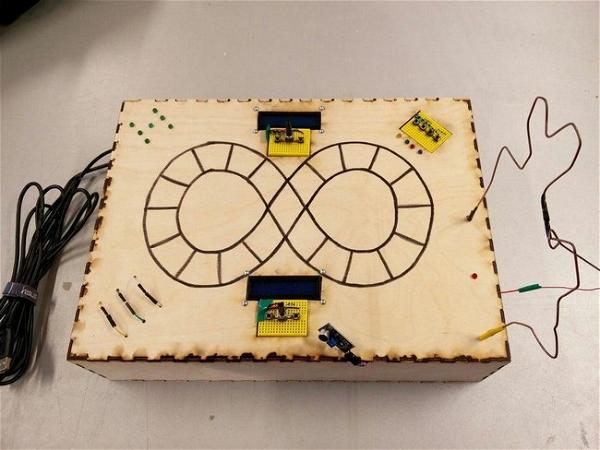 DIY SmartBoard Game is a module you can hang on your wall or any flat surface. This DIY electronic game provides hours of entertainment for you and your friends. This DIY SmartBoard Game is a fun DIY project that shows you how to build and program a smart electronic game of your own invention. Learn how to code LEDs, buttons and Buzzers!. All of the parts are included and interconnect via simple pre-programmed Arduino code. Make games like these!
Japanese Board Game Sokoban
Make this DIY Board Game called Sokoban, in which the electric motor turns the table and moves the boxes along the track. Adjust the speed by changing the strength of the magnets. If you like the logic of sliding boxes then this DIY is for you. You need to buy a set of four pieces of PVC pipes, an electric motor and some other parts. The materials are very affordable and easy to find at any local hardware store. The process is even simple enough that children can enjoy building it with some adult supervision.
Basketball Board Game
This is the best DIY Basketball Board Game! If you want to challenge your friends, make this basketball board game at home. It is easy to make and you can save a lot of money. You can play this game with your family members or students. All you need is a few leftover cardboard, toothpicks and toothpicks, an empty bottle cap and a popsicle stick. This DIY basketball board game can bring you a lot of fun in your leisure time. The game is so simple but you will love it too and will pick it up easily.
DIY Magnetic Hnefatafl Board Game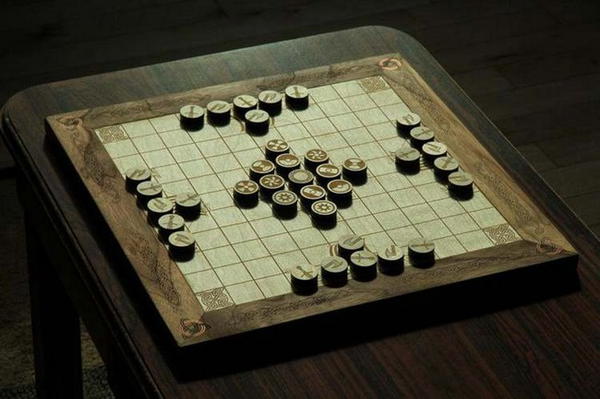 This DIY magnetic board is an adaptation of the traditional Viking game - Hnefatafl. The game boards have been adapted from the original historical versions, including the instructions. Most of the tools used in constructing the game boards are common woodworking tools, for a minimal amount of purchase cost. This DIY magnetic Hnefatafl game is a fantastic project for both tabletop strategy fans, and for those looking for an impressive addition to their office. Go through this guide to learn more!
DIY Self-Isolation Board Game
DIY Self-Isolation Board Game This is a great game to play with people you know. It's also pretty fun to play in the same room. And it's even better when a lot of people are around. To get the game started, take one sheet and ask everyone a different question. This DIY board game is very simple and easy. You only need paper for four, glue, and scissors to finish. Let's play it with your children, you can ask some questions to them or let them think about the questions themselves.
DIY Literacy Board Game
Make your own Literacy Board Game using items in your house, and with some creativity. It's a fun game to play when learning how to read and write, and it's fun too! This activity is a great way to reinforce language and literacy concepts at home or in the classroom. This game is made even in the afternoon. From a cereal box, scissors, and some dye you can cut, outline, and decorate this educational game to help teach literacy skills. This is a fun way to engage young children in learning.
DIY Warship Board Game
The DIY Warship board game can be customized in many ways by the people who make it. They can choose what colour, shape, size, and design of a warship they want to build. They will also get to share their creations with family and friends. This game is a fun project that can be made with kids. If you have a little time on your hands and love crafting, this is a great DIY project to try. For this project, you will need cardboard, glue, popsicle sticks, scissors and tape. It's easy to make and great to play with! in this video tutorial you will learn how to make it easy.
How To Make A DIY Board Game
Making your own board game is not a difficult process at all, this game is an interesting project, you can make very creative games with the right design and the right materials. This project would be a great group activity, and you'll definitely have fun creating memories with the board games that you have made yourselves. You can also use it to decorate your home. This game has a cute and pretty design that makes it look more exciting to play.
DIY Giant Word Game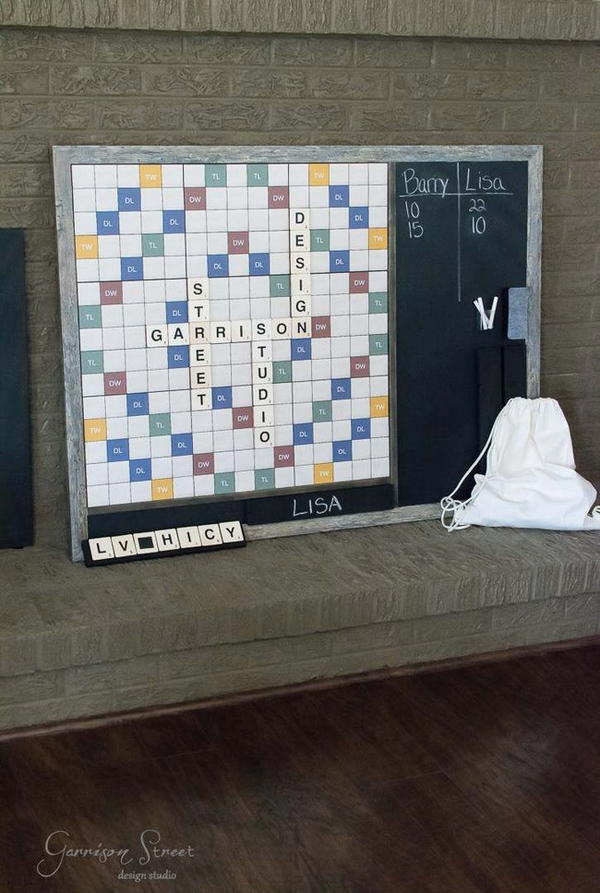 This DIY Giant Word Game is a cheap and fun way to keep you and your kids entertained during the long school breaks. This makes a great room decoration. The board and pieces are made using chalkboard contact paper and magnetic tape, which allows you to customize the look by changing the colours or even adding your own graphics. With this game board, the possibilities are endless. This guide will walk through you the step-by-step instructions and follow-up steps.
DIY Board Game For Kids
DIY Board Game For Kids is an easy way to keep your kids entertained during long road trips. Assemble a DIY board game for kids with some shells, craft paper, and coloured beads. Crafts for toddlers make inexpensive gifts for any occasion and make great keepsakes what you need for the game: a sheet of paper, beads or coins, and dice. The kids can play with this on a rainy day when they get bored. Watch this video tutorial to learn more!
DIY Maths Board Game
DIY Maths Board Game is a great tool to help teach your child how to count. Learn simple maths through the use of fingers. Play with it whenever you want. Children who play with this DIY Maths Board Game will learn by themselves, and have fun in the process! It's so easy to make and costs close to nothing. There are many benefits that you can get from this, especially if you make it as a gift for your children. It will be more fun to play math problems than just depending on the calculator.
DIY Harry Potter Monopoly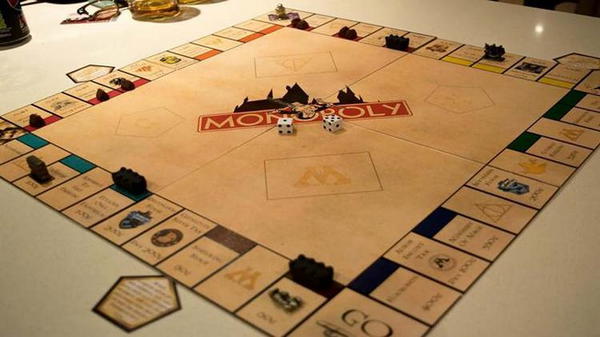 This DIY harry potter monopoly board game is fun and entertaining. After the building part, the next step you will be the one to do the work of editing it and making the game more fun. Make it looks like Harry Potter Hogwarts, then add some of your own features or characters to make your game more interesting. This DIY tutorial will give you all of the steps by step instructions you need to build your own harry potter monopoly board. You don't even need any special DIY skills or tools, just some red and black paint, a bit of glue, and blank monopoly templates.
Basketball Board Game
Basketball is a free-flowing game with lots of players. Sheets of cardboard may be used to make the board. Regular cardboard works well in making the court and the basketball goal is achieved using a hardboard. This can be made harder by adding more sheets to it and then cutting it out to size and drilling holes on its sides. The hole at the centre can be cut out too. String your paper through this hole extending off to the side of your cardboard instead of hanging straight down. This game may look difficult to make, but you will be able to complete it even if you do not have any experience. Your kids will be thankful that they have a fun activity.
17. DIY Drunk Board Game
DIY Drunk Board Game can be made at home with basic skills. The game is easy to play and good leisure activity for adults. It is going to provide some fun and enjoyment. Drunk Tower is a fun and easy drinking game for 2 to 8 players that require very little setup and equipment. It's perfect for when you're making dinner, out in the backyard, or looking for a simple game to play at your next party or holiday gathering. All you need is an empty wine bottle and some people who are ready to get wild!
1DIY Pucket Board Game
DIY Pocket Board is easy to make a DIY project that the whole family can enjoy. All the materials required for making a pocket board are inexpensive, and the parts are so simple that even young kids can learn how to do it. It is a great way to keep your children occupied during rainy summer days, or just as a fun activity for a party with friends. It will make a great gift that the kids can put together, and it's so easy! Kids will have fun putting it together and love playing with it.
How To Make Unicorn Game
A unicorn game is a fun craft that you can make with your friends. A group of people sit in a circle to play this game. All you have to do is make a square piece of cardboard, then wrap around some coloured paper on it and hold it to the cardboard using double-stick tape. After this attach a larger piece of coloured paper to the back of the one you just made using more double stick tape. Lastly, attach some flowery paper to the top section with more double-stick tape.
How To Make A LEGO Chess Set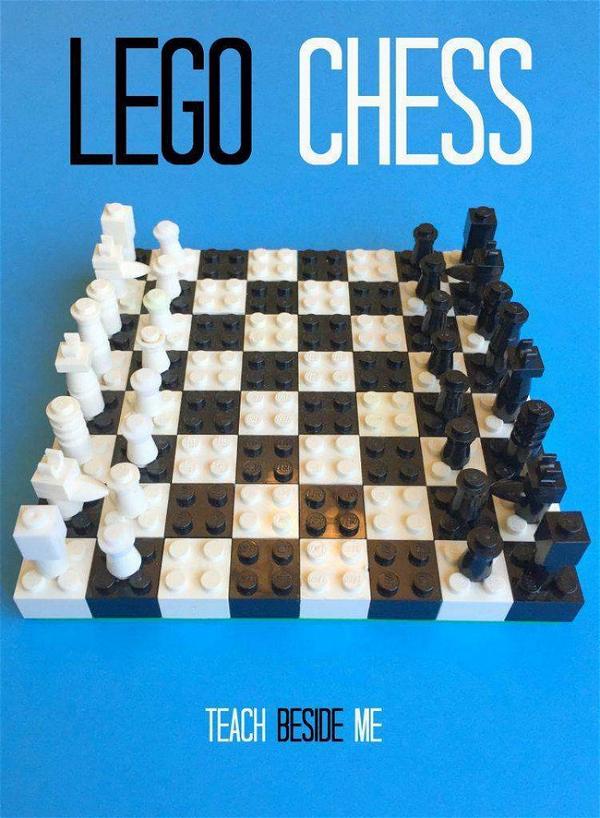 If you are a person who likes to build things or want to get your creativity into something, then this is the right book and project for you! Building a LEGO Chess is really fun, especially when you can proudly say that it's your own creation. This is a basic chessboard made from LEGO which is very enjoyable. You can take it to a party or give it to your friend as a gift. This is an educational, fun, and interesting toy. The entire set includes a board and all the pieces you could need for hours of fun with friends or kids.
DIY Monopoly Board Game Diary
The DIY Monopoly board game diary is perfect for those who love to travel and play the game. It's the perfect gift for your friend, who loves the game. It is a cheap alternative to a normal edition of the game; you can make it yourself, and it consists of a normal diary and items similar to those in the standard version of the board game. This way, Diary of a Wimpy Kid fans can have their very own DIY notebook to write down their own doings. It's a book diary with some creative writing prompts which will make it easy to create a novel out of your imagination when writing in this one.
 ISO-Path Board Game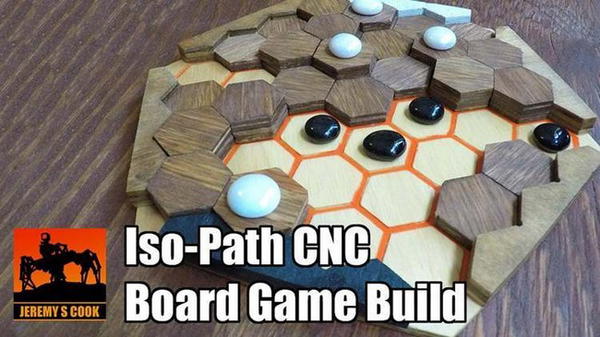 The DIY ISO-Path Board Game is an excellent way to teach pathfinding, hexagon packing and the mathematical concept of parametric curves. In this game, players must find a path using the given pieces. Also, it's a fun way to engrave your name on a masterpiece and use your imagination to start dreaming about what the path can be. It's great for players of all ages and can be played by two or four people. Also, it's easy to create with a little bit of plywood and a laser cutter (or CNC router).
DIY Guess Who Board Game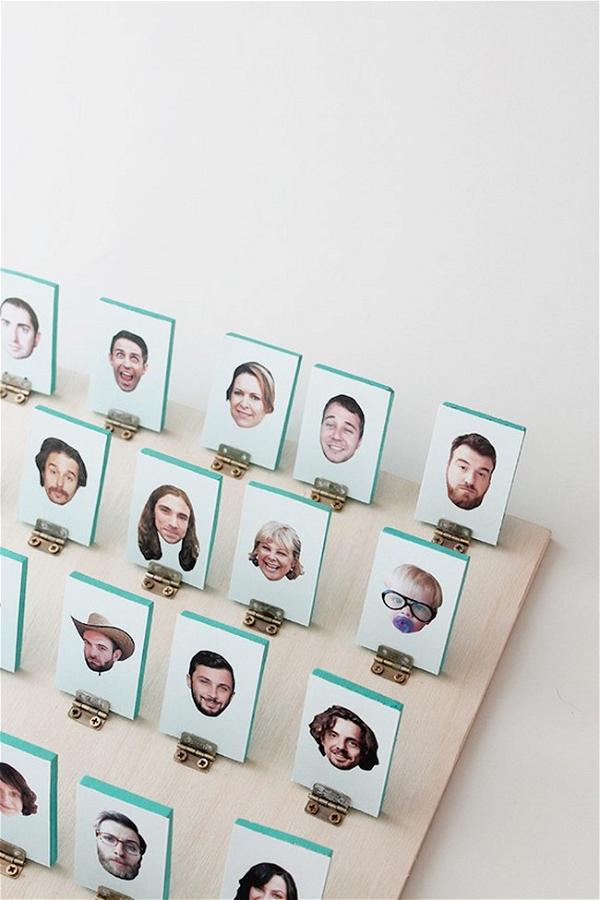 So many have gone crazy over the board game called Guess Who. There are many people out there who have developed their own version of the game, but none of them has reached such popularity as a DIY Guess Who Board Game. This is the custom-made DIY version of Guess Who. You can make it on your own if you have wanted to purchase it! This is a fun game to play with your kids. This game requires guesswork and a lot of imagination. Play this game with the whole family or keep it to yourself.
DIY Tetris Board Game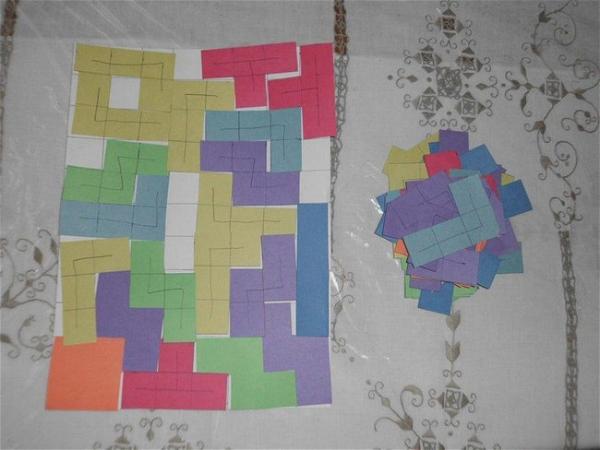 The DIY Tetris Board Game is one project that will come in handy when you have some spare time. You will pass the time and be able to relax a lot as you let your mind work as it plays the game. And, since this game is also great for children and adults, it will also provide a great bonding experience for the family members. DIY Tetris is a board game where players must line up their puzzle blocks on the area that includes white paper. The idea is to gather the more colored papers with Tetris blocks first and make them fit in the most efficient manner possible to finish the DIY Tetris Board Game.
DIY Board Game For Kids
Kids can be the best creators while enjoying the company of friends and family. But there are things that can help them be more creative, like a DIY board game made up of simple pieces found at home. The DIY board game helps improve their math skills and problem-solving abilities because reinforcement is always available for correct answers and for the kids who got the wrong answers, they can try again to come up with a better answer until all the members of their group get it right.