If you love chickens and love your fresh eggs, you need to make sure they have a safe place to live, feed, and lay their eggs. Some people pay top dollar for fancy chicken nesting boxes. Think of what those fancy boxes cost compared to the cost of these do-it-yourself alternatives like DIY Chicken Nesting Box Plans. If you are one of the many people who enjoy fresh eggs on a daily basis, you most likely have small feather friends pecking around your yard. Unfortunately, though, you will not be able to eat those fresh eggs often if you don't create a safe place for your chickens to lay. Building your own DIY chicken nesting box plans is the best way to go if you want to provide a safe and convenient place for your flock to lay eggs.
DIY Chicken Nesting Box Plans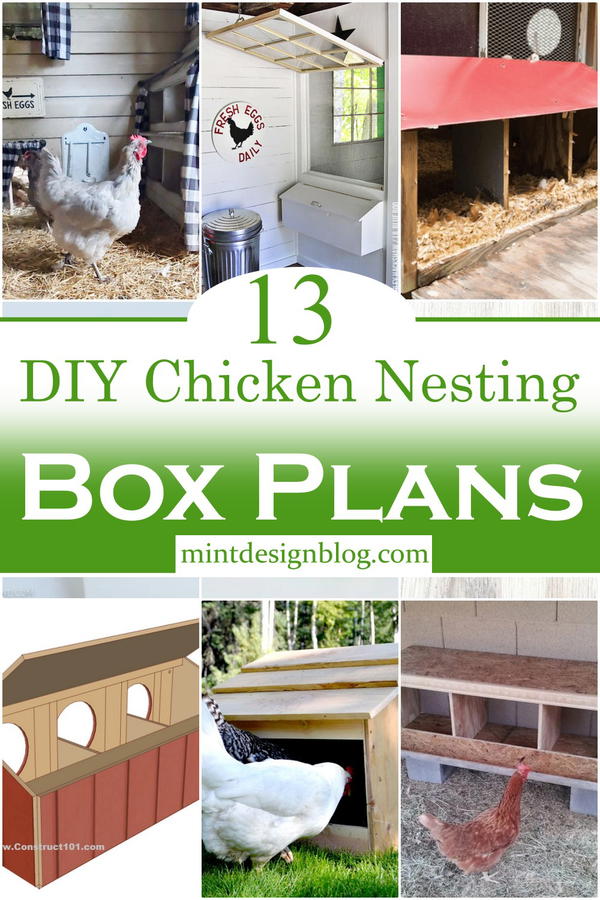 Building your chicken nesting boxes saves you money -- maybe a lot of money. Nesting boxes are cheap to make, but if you buy them at the pet store, you can easily empty your wallet and still walk away with a generic-looking box that may not fit well into your yard design or match the house. When you build your nest box for your chickens, you get to decide its features -- size, color, stairs or ramps, even whether it has a window. If the plans you find don't work just right for your chicken yard, tweak them, so they do. By utilizing some simple tools and woodworking supplies, you can create your chicken nesting box with ease in just a few hours. Before long, you'll be enjoying your homemade nest without spending any extra cash on items that aren't strictly necessary.
How To Build A Chicken Nesting Box
If you want your chickens to lay more eggs, protect them from predators and the elements, and protect your garden from destruction by a chicken flock, the solution is to build a nesting box. The triplex is a type of chicken nesting box with three sides by sides. That means three separate compartments for your hens to lay their eggs. If you have one chicken, or even as many as 6, this box is ideal and will help keep you organized.
Building a chicken nesting box can be an enjoyable hobby. To build a triplex chicken nesting box, you will need two wood planks for the outside, two wood planks for the sides, eight shims of wood, a drill, a saw, and a hammer/nails. By putting this together as a DIY project you will save money while adding comfort to your home.
DIY Wooden Half Barrel Chicken Nesting Box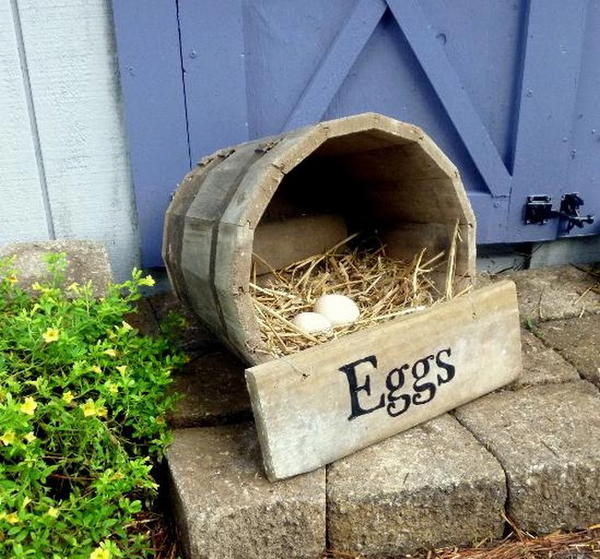 Fun and unique gift idea for the chicken lover in your life. With the DIY Wooden Half Barrel Chicken Nesting Box, you can build a charming nest for your hens to lay their eggs. This nesting box provides the perfect environment for a safe and healthy environment for their chicks. You can add it to your backyard or stay in a chicken coop. This nesting box is made from a real half-barrel that has been painted and stenciled by hand. It includes a roof to help protect the hens from weather; as well as a built-in ramp for easy access to clean it. The chickens are going to love these nesting boxes. The platform is removable for easy egg collection. This nesting box can easily be assembled without the use of tools. The chicken's new favorite hang-out place. Will accommodate 2 or 3 hens quite comfortably.
Building Nesting Boxes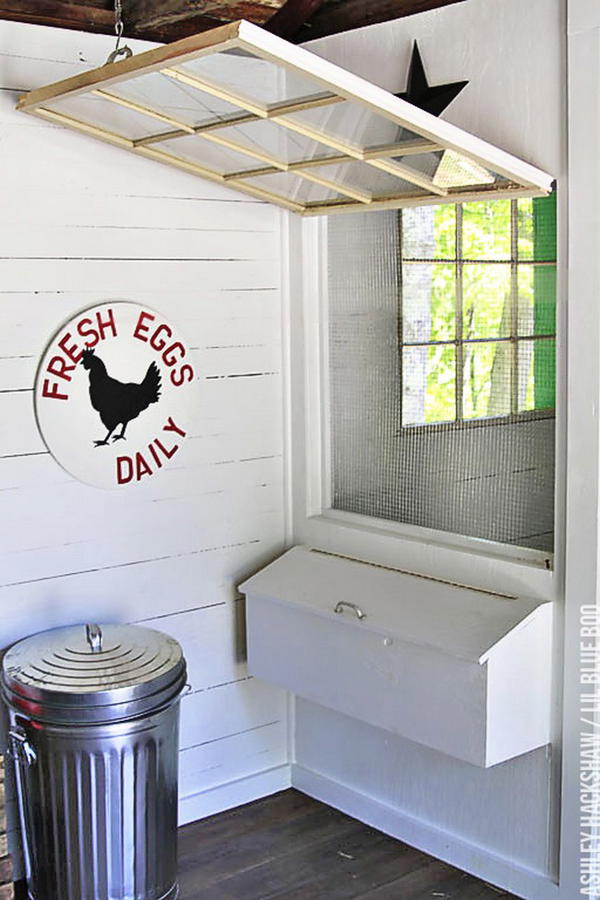 Building nesting boxes for chickens has never been easier than with the Chicken House Plans building guide. You can build a chicken coop even if you are green at building things; if you are just a beginner. Building nesting boxes is the first step to take if you want to raise your own chickens. Purchasing a kit is an affordable and convenient way to get started building your own home for these feathered friends. Build your own nesting boxes from repurposed or new materials. These boxes are easy to make and provide a warm, dry space for your hens to lay their eggs. They can help prevent exposed eggs, mess, broken eggs, and pet damage. Each nesting box is individually designed.
Building The Best Nest Box For Your Chicken Coop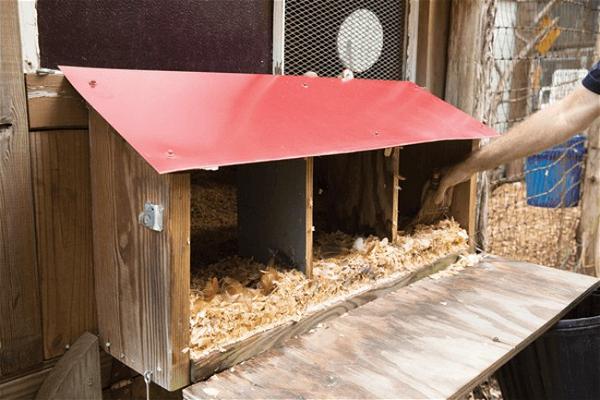 Building a nest box for your chicken coop is an excellent way to get started with a very small initial investment. Not only will this save you money, but it will also allow you to understand; and appreciate the different materials that are commonly used in nest boxes. Then, when you are ready to make a full-blown investment; you will know what is important and be able to select from many more product options. Building a nest box for your chicken coop is one of the most important things you can do; along with adding the right roosting bars and nesting material. This goes hand in hand with providing your flock with the cleanest and healthiest environment possible - naturally.
All About Chicken Coop Nesting Boxes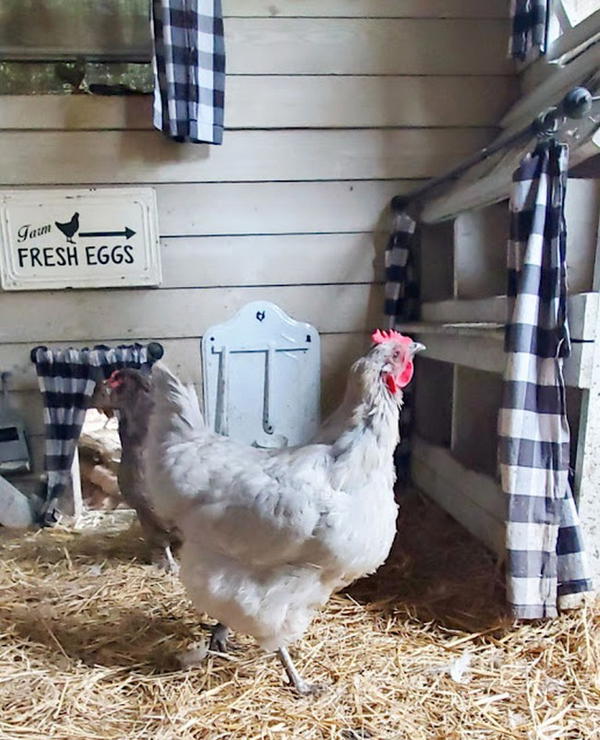 Are eggs important to you? You might be able to manage without ever tasting an egg from your flocks; but couldn't you just taste the difference in a fresh, homegrown egg? For fresh eggs every day, it's vital to have enough boxes for all the hens; and to move their boxes around so they won't get in the habit of nesting in the wrong places. The secret is having several nest boxes; that are just the right size for your birds to feel comfortable using them. A chicken's nest is a vital part of their home. Roosting boxes are more than simple sleeping spots. They can be privacy and security havens in the daytime when chickens doze off. And when nighttime sets in, and it's time to go back home roost; chickens need a safe and protected journey back
Chicken Coop Nest Box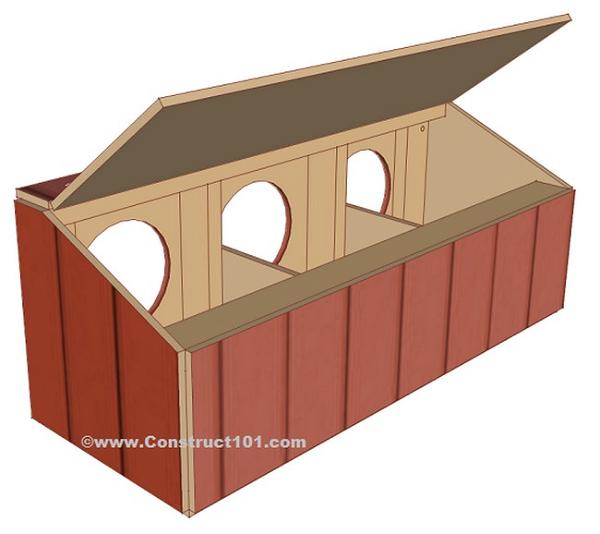 Keep your hens happy and healthy with the Chicken Coop Nest Box, which keeps your birds cozy and warm in one place. Durable construction is designed to stand up to the elements. With a roost and nest box cushion, your birds will feel right at home. This chicken coop nest box can be easily made in one hour or less. You don't need any special tools, just an electric drill, and some screws. This simple, basic plan only requires basic knowledge and minimal tools. You can use this nest box yourself or give it away as an interesting gift.
Nesting Box Single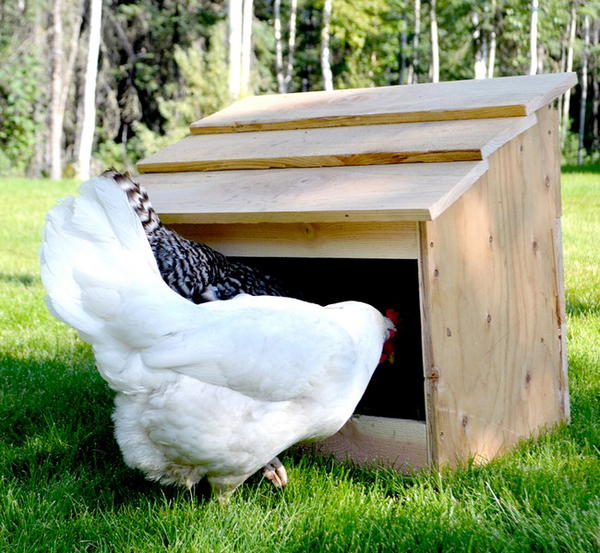 As soon as winter rolls around, it is time for many to think about purchasing new nesting boxes for their backyard chickens. With that in mind, we are delighted to introduce the new DIY Nesting Box Single. Handcrafted from solid pine timber, each box comes with two joints on the side, front and back, and also includes a slatted floor, an anti-predator bar, and a small entry hole. The design allows you to extend the front of the box once the chicks have grown large enough to leave the confines of the starter box behind. This product means that you can now create your own professionally finished nesting boxes at home without all of the effort associated with doing so – a real-time saver!
Chicken Box: Tote Box by Becky's Homestead
If you are one of the people who have tote boxes and use them for everything from toys to clothes storage then you might be surprised to know that you can even use them to contain your chickens. The easiest and quickest way to build a chicken box for your chickens is by using what you already have laying around.DIY Chicken Boxes are a great way to transport chickens, and one of the best materials to use is an old extra tote. There are numerous ways in which you can create a DIY chicken box for your feathered friends, this article will give you all the practical knowledge you need on how to make them, and you won't need more than some sharp shears or scissors to complete the project.
DIY Plastic Bowl Nesting Box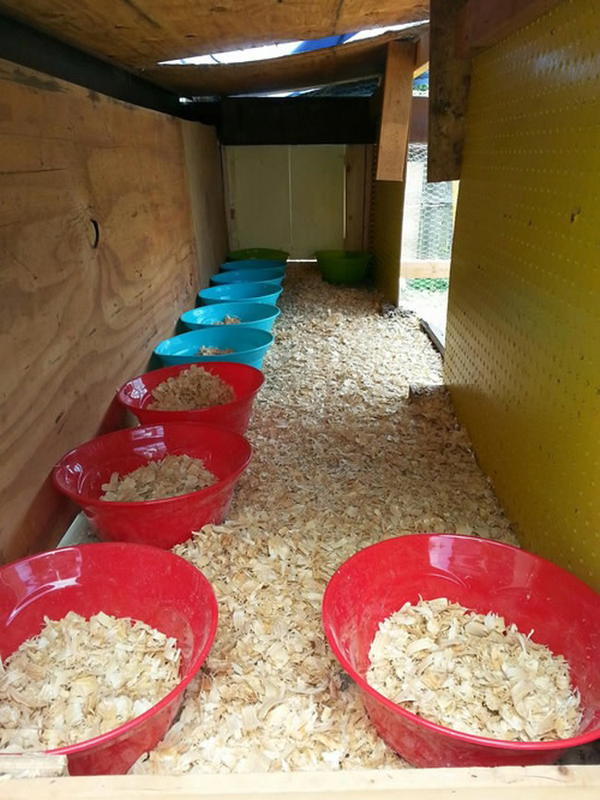 At this time of year, local stores and grocery stores are getting ready for Easter. Why not take advantage of the available eggs, baskets, and other materials they have on hand to make your own chicken nesting boxes? The best part is you can use what you have around in your yard to make the chicken bedding materials. The chicken box DIY project is proven to be the easiest chicken nesting box around. With a few basic tools and the easy to follow instructions, you can have your new chickens in their new home within a few hours.
Build Your Own Chicken Nesting Box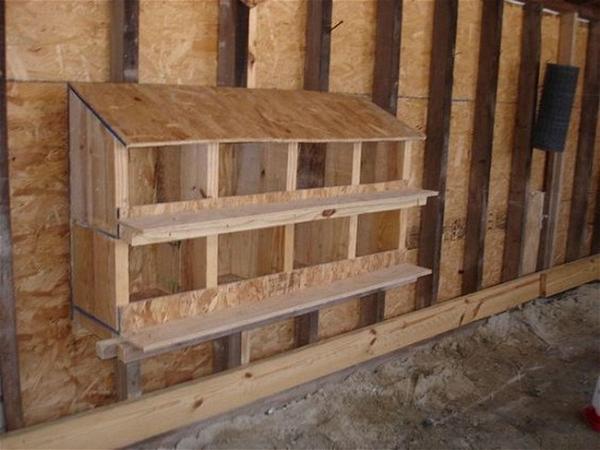 Still not sure which nesting box is ideal for your chickens? Make your own chicken nesting box and design the perfect home for your hens to lay eggs in. Resembling a toy box, this DIY project will take a bit more time but will be well worth the effort if you enjoy multiple fresh eggs in the morning. Building your own nesting boxes saves money, especially if you already have the supplies needed which are drafted in the plans above. Once completed, it is a great home for your hens and they will appreciate them. This chicken nesting box is made to house six to nine birds at a time, is resembling a toy box or cabinet, which will take you a bit more time. If you are looking for something that is quick and easy, then this design might not be for you.
DIY Chicken Nesting Box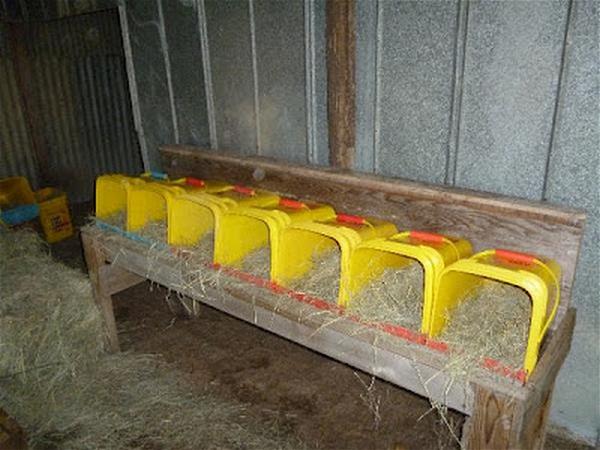 This DIY chicken nesting box is simple to put together; it provides chickens an excellent place to feel safe and comfortable. With this plan, you'll be able to build the structure with minimal skills, using basic products found at your local hardware store. You'll also be able to create a comfortable space for your hens to lay their eggs. You can feel good that you're giving your chickens the best possible nesting box for egg-laying. Build your hens a comfortable chicken nesting box. It is crafted from basic plastic buckets, both large and small. This build is a fun and easy project you can complete in one afternoon. And best of all, you will get to enjoy the fresh eggs your chickens lay each day!
Five Gallon Bucket Chicken Nesting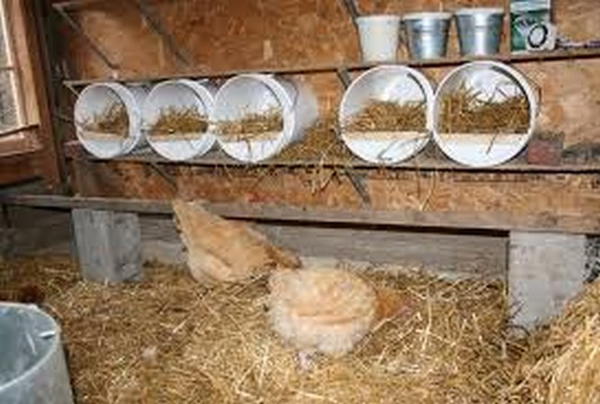 If your neighborhood allows chickens, start raising your own hens with this design for a small coop, a nesting box, or two. Using five-gallon buckets, you can quickly assemble nesting boxes that are easy to clean and sturdy enough to withstand years of nesting hens! Setting up a chicken coop does not have to be out of your reach. With a few large trash cans and some sticks, you can create a working chicken nest that will provide years of enjoyment and fresh eggs! This option is cheap, clean, and only requires basic materials found around the home. It is as simple and inexpensive a chicken nesting solution as you can find. This nest provides protection from predators and the weather, and lets you easily gather eggs in just a few minutes.
See Other Projects