Dust collectors are used for applications that produce large volumes of dust and particles, such as woodworking, sanding, and grinding. They work by using a blower fan to pull air in through a filter; the air then passes through ductwork to the machine or device. The filters typically come in either disposable or reusable models. Depending on the application, these DIY Dust Collector Projects can be constructed out of plastic or fiberglass. Sometimes, it's possible to do without an expensive dust collector and make your own for less money. Moving the project to another location also gives you more flexibility. You can customize it to fit your needs more precisely than a prefab unit.
DIY Dust Collector Projects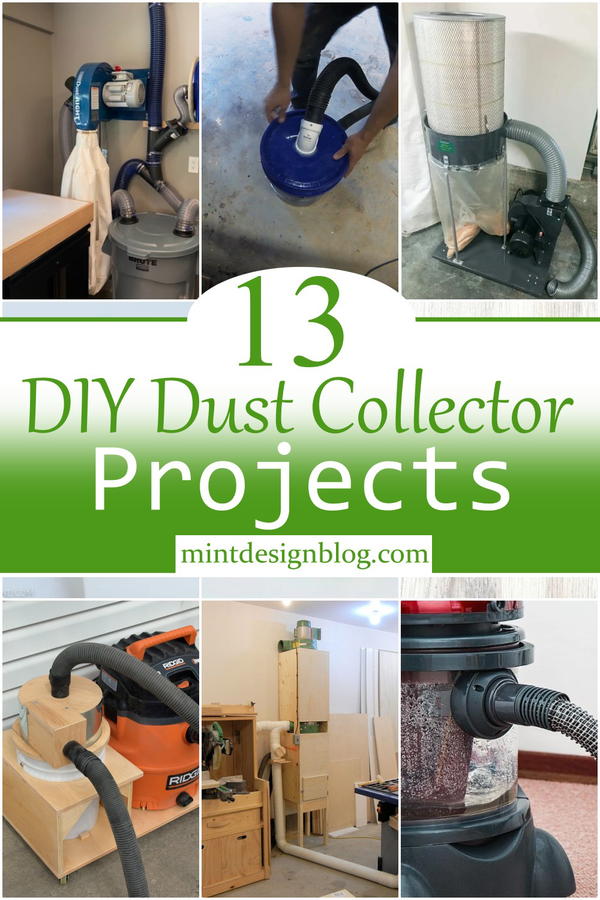 A dust collector is a high-quality tool for any wood shop. It prevents debris from leaving the saw blade unprocessed and helps to keep your air clean, reduce noise and improve your projects by letting you focus on precision cuts instead of worrying about damaging your health or hitting someone with flying wood particles. Dust collectors help collect and separate dust from the air. They are commonly used in woodworking, metalworking shops, and other industrial applications. These DIY dust collector projects range from simple to complex and will help you get started on your own system using a variety of materials!
Benefits Of DIY Dust Collector Projects
DIY dust collector projects can be very beneficial for the woodworker. They can help to ensure that your woodshop is safe and clean. By creating your own dust collector system, you can remove the dangerous particles from your environment. Here are some of the benefits of DIY dust collector projects:
Increased Safety: By creating your own dust collector system, you will be able to ensure that your woodshop is safe for everyone involved. This will allow you to create a safer environment for yourself and others who use it. You can avoid the harmful effects of breathing in large amounts of sawdust and other particles.
Is cost-effective – You can save a lot of money when you do the work independently. There is no need to hire professionals to do this for you, so you will not have to pay them for their services. Your project will be cheaper than if you had hired someone else to do it for you.
It is an excellent way to learn new skills– Doing the work on your own allows you to improve your skills and will enable you to learn new things about woodworking or whatever area you are working in. You will also be able to gain valuable experience so that when you want to hire someone else in the future, they will know what kind of standards they should set themselves.
Increase Efficiency: A properly designed homemade dust collector can improve the efficiency of your woodworking shop by reducing the amount of sawdust in the air and enhancing airflow throughout the shop. 
DIY Dust Collection System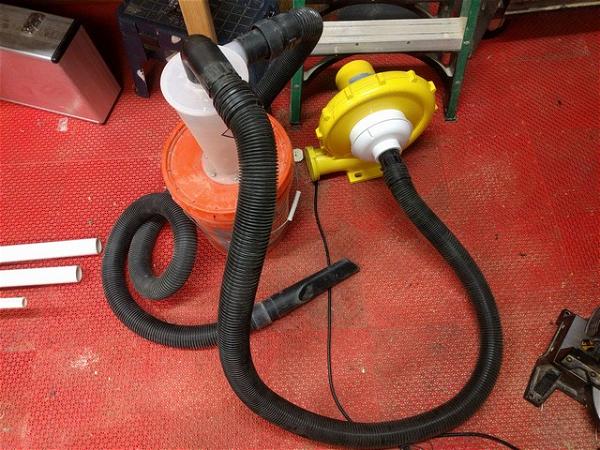 The DIY Dust Collection System is the latest in innovative technology. It has been designed to help you clean your home and work area quickly, conveniently, inexpensively and most importantly, safely. You can also use it to reduce the stress of daily chores. This DIY dust collector is made by the creator using different household equipment. This is one of the easiest DIY that you can do yourself. This project will only take a few hours if you have all the gear. This homemade dust collector can help extend the life of your tools and make your shop more efficient. It is easy to build and requires only a few parts that are easy to find for anyone who works with power tools.
DIY Dust Collector With Pressure Release Valve
Anyone can create this DIY dust collector with a pressure release valve. It is easy to understand, and all the steps are clearly outlined. In this tutorial, you'll learn how to make a simple dust collector for your shop or garage. You will also find out what tools you need and how to start the project. Create a hole in your bucket, attach some things from an old vacuum cleaner, and you got yourself a DIY dust collector! This is a great way to reduce the dust that clogs the filters in your shop vac. This simple design will help you keep your shop vac cleaner longer, allowing it to work more efficiently.
Compact Dust Collector To DIY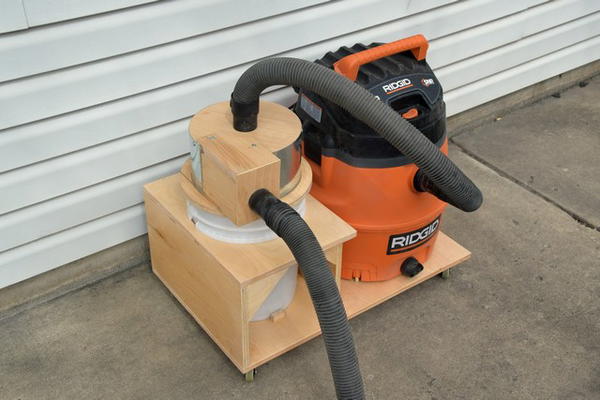 If you want to make a dust collector, this guide is for you. It uses a 5-gallon bucket, plywood and caster wheels to create a compact dust collector that can be taken wherever you want. This can also be customized depending on the materials available in your area. This is one of the easiest dust collectors that you can make. The trick here is that it has lots of circle creation, so get your drill or bandsaw. This will be a great tool to help you keep your shop clean and dust free with minimal effort.
DIY Dust Collector Blower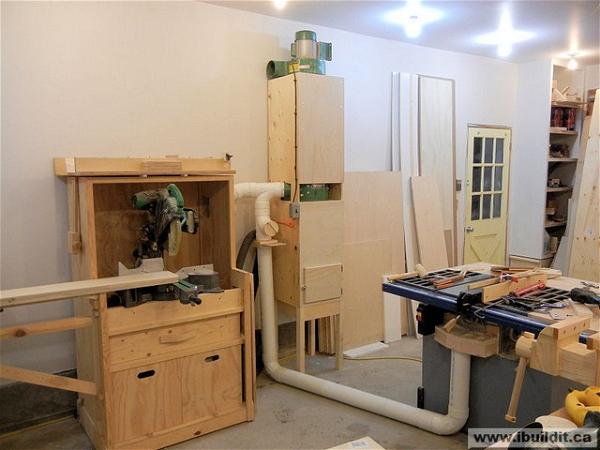 This DIY dust collector blower is perfect for your shop, garage, or household. It's easy to make and will save money on woodworking tools when used with a dust collector system. This DIY project will work great in workshops without windows. The Dust Collector Blower is a must-have accessory for any shop or garage equipped with a dust collector or for anyone who wants to get rid of sawdust and other particulates. It creates air movement that creates an air curtain, successfully keeping sawdust from spreading throughout your workspace.
DIY Dust Collector
Dust collecting DIY projects are prevalent in the woodworking and metalworking communities, but few have seen so much success as the simple dust collector. You can build a powerful dust collector with a five-gallon bucket and a water pump for only a few dollars. Thanks to its low cost, portability and fantastic performance, there is nothing better than this product when it comes to keeping your shop clean. This quick and easy DIY project will make your life easier and save money. This simple dust collector uses your vacuum cleaner to create suction in the bucket, becoming a dust collector. It's super easy to set up and is a great way to keep everything clean.
DIY Collector To Minimize Dust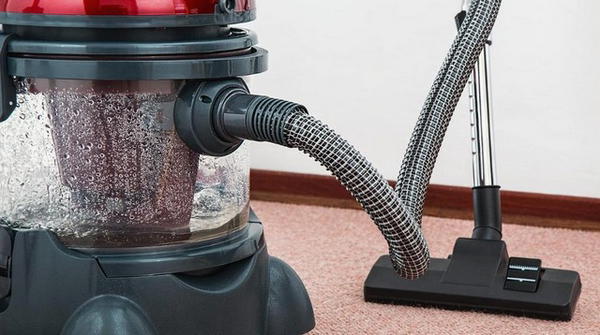 DIY Collector To Minimize Dust: The concept of the Paper Airplane makes a great collector! This DIY Science Project creates a homemade dust collector and compares it to an electric room air purifier. This DIY Collector To Minimize Dust is not only a great decoration but also an instrumental one. Place it on your dresser, office desk or windowsill to get things done while keeping dust away. Collecting dust from your workshop or garage can be exhausting. But sometimes, you don't even realize how much dust you track into the house. Don't worry about that, and create a DIY collector for your workshop with this easy-to-follow tutorial.
How To Make A Dust Collector
Are they tired of cleaning the floor after cutting, sanding and painting? Are they tired of watching paint dust fly everywhere? This dust collector will help solve all your problems. All you need is a bucket and shop vacuum. The PVC pipe and water sprinkler are optional, but they improve this project. For example, the dust collector is used to collect fine dust and cuttings from a woodworking project and drywall finishing. The dust collector works by drawing in air from the surrounding workspace and through a series of filters that trap particulate matter.
DIY 2 Stage Dust Collector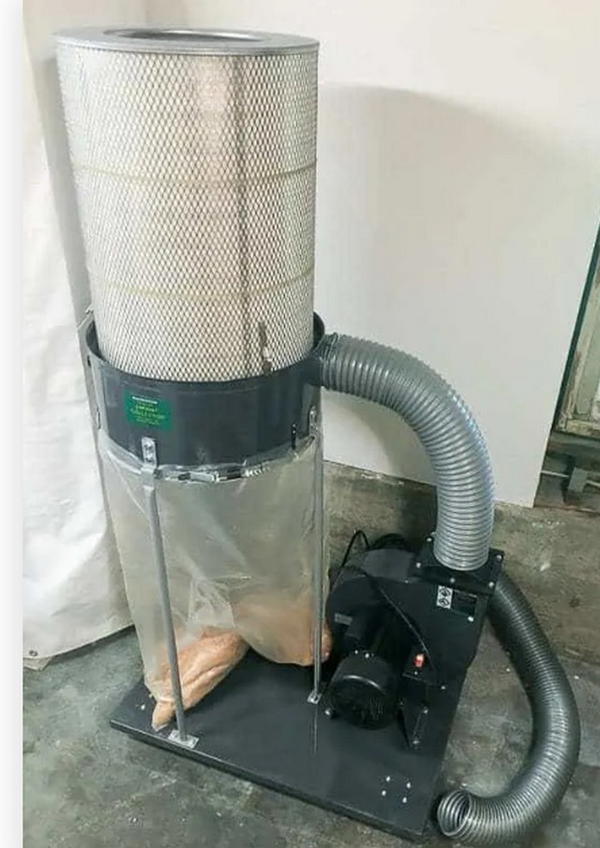 This 2 stage dust collector is an excellent choice for getting rid of fine dust and large amounts of sawdust. A cyclone separator will remove the larger particles, followed by a bag house filter to catch the fine particles. Nowadays, air dust pollution has become a severe problem. With the development of technology and improving our living standards, we must pay more attention to protecting the environment. You can use such equipment at home to help in reducing dust pollution and improve your health condition. At present, it is an effective way to make a 2-stage dust collector:
Cheap DIY Dust Collector
The DIY Dust Collector can be made with a simple PVC pipe. The materials needed are a tall bucket and one with a cover. If you can't get one with a body, you could create one by cutting some holes on top of her covers. Also, on the sides of the bucket to allow more movement of space in it. Then place some spots on top, and your DIY dust collector is now finished! You can make your dust collector for your vacuum cleaner. You need a bucket and PVC piping or similar materials that could act as a cover for the bucket. Drill holes on top of the bucket, near the sides, and in the PVC so you can pass them through. Then connect those to your vacuum cleaner, and you're good to go!
DIY Dust Collector System For Shop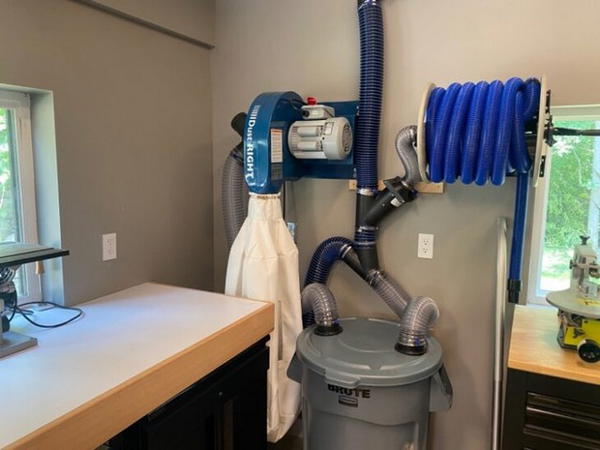 This dust collector system will make your shop experience much more pleasant by reducing the amount of airborne dust and other particles in your workspace. This product was designed to be used with an oscillating spindle sander, but you can use it for anything blowing dust out into the room. DIY Dust Collector System For Shop is a great way to collect all your dust and debris in one system that makes it easy to empty when needed. This easy-to-follow video shows you how to build a dust collector system that attaches directly to your shop vacuum.
DIY Dust Collector
If you work in the garage and your shop vacuum is constantly clogged, or you want to keep your filter clean – this DIY dust collector is ideal. It is cheap to set up and easy to use. This DIY dust collector is the best way to save your filter and motor on your shop vacuum. This system has proven to be highly effective and will keep your tools clean by collecting all the dust that harms them. For some reason, enthusiasts seem to have a knack for making tools they already own out of cheaper parts. The DIY Dust Collector is one such idea that uses two five-gallon buckets, water bottles, and custom-made parts to create an effective dust collector.
Cheap And Easy To DIY Dust Collector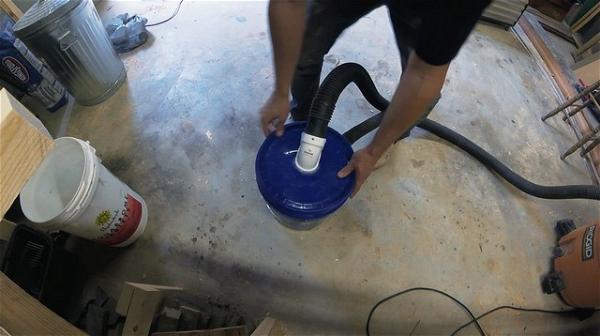 If you have a workshop or work around wood or metal, chances are you've got a lot of dust flying around. So if you can't afford a top-of-the-line dust collector but still want to keep your shop clear of harmful airborne particles, this cheap and easy DIY version might be the perfect solution. This dust collector is cheap and easy to build. It is an excellent addition to your workshop or garage and can help keep your workspace clean and safe. If you've been looking for a way to improve the quality of your workspace, this is a good option. This collection system will not just capture most dust particles but also sweep up any sawdust or small pieces of wood left on the floor around your work area.
DIY Dust Collector For Small Space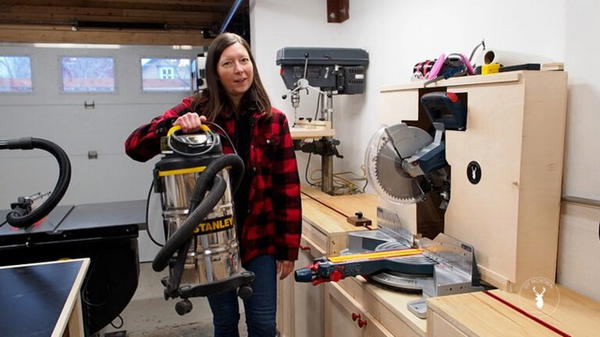 Small space? Don't be outdone by the housework. This DIY dust collector is perfect for homes with limited closet space or apartments. Plus, it's easy to set up and can be installed in any room. This small space dust collector DIY works excellent with your shop vacuum and saves time and money. This simple dust collector will help keep dust and debris under control in any area where there is woodworking, metal working, carpentry or anything else that creates dust. You will have a time-saving system that captures all the sawdust before it travels far by blowing it out of your way.
See Other Projects