Are you looking for DIY Garden Bridge Ideas? We've gathered 15 Beautiful and Inexpensive ways to create a garden bridge on your property and make your way across mini ponds, lakes, rivers, etc.
Easy DIY Garden Bridge Ideas

This DIY Garden Bridge Ideas list will make your backyard look gorgeous and elegant. These bridges are ideal for any landscape and, most importantly, affordable. You don't need to spend thousands of dollars on a professional landscaping contractor; if you have the DIY spirit, build one yourself. To avoid all these things, we created this awesome article featuring DIY Garden Bridge Ideas for you to make your beautiful garden bridges at affordable prices.
What Is The Simplest Bridge To Build?
For woodworkers seeking to build a bridge with minimal complexity, the simplest option is often the beam bridge, also known as a girder bridge. This type of bridge relies on the inherent strength of the materials used and straightforward construction techniques, making it ideal for beginners or those looking for a quick project. Select durable and weather-resistant lumber, such as pressure-treated wood, cedar, or redwood, to construct a beam bridge. The design should include sturdy beams that span the desired distance, supported by abutments or piers at either end.
Additional reinforcement, such as diagonal bracing or cross-beams, may be necessary depending on the bridge's intended use and load capacity. Throughout the building process, focus on precise measurements, secure connections, and proper weight distribution to ensure the bridge's stability and longevity. While a beam bridge may not boast the architectural intricacies of more elaborate designs, its simplicity and functionality make it a reliable and accessible choice for woodworkers of all skill levels.
What Are Cheap Bridges To Build?
With some creativity and resourcefulness, woodworkers and decor stylists can collaborate to build attractive and affordable bridges that serve as both practical and decorative additions to any outdoor setting. Below we give you two most appropriate suggestions, although you can choose your preferred one.
Simple Garden Bridge With Basic Tools
How To Make A Curved Garden Bridge
How To Make A Garden Bridge With Your Own Hands
This video shows how to build a garden bridge for your pond or water feature. It's an easy project that can be completed on the weekend using common tools and materials. The steps in the video will give you a broad overview of some key construction principles, including measuring, laying out, and cutting the decking boards, setting posts, and fastening them together with carriage bolts.
Build A 5ft Garden Bridge For Your Yard
Add amazing character to your garden with this easy-to-build 5ft Garden Bridge! The Garden Bridge idea is the perfect addition to your yard! Made of lightweight, extremely durable, and portable PVC for easy assembly and disassembly, this bridge is simple to set up and even easier to take down. Everything you need to get started is included in the package, and assembly only takes an hour or two. Assembly instructions are easy to follow, with step-by-step instructions and photos.
Backyard Garden Bridge
Build an arched garden bridge out of cedar across a small creek. In this video, I will show you how to easily make a decorative wooden arch for your landscaping that blends seamlessly with the surrounding environment. The process uses simple tools and materials that may be found on any home improvement site. The bridge can also be used for other applications, such as over stairs and patios.
Simple Garden Bridge With Basic Tools
With basic tools and a few hours of labor, you can create a beautiful garden walkway that spans the garden or creek. Plant flowers around the bridge's edges, create a path leading to the house or enjoy strolling across it during an evening stroll. Most DIY enthusiasts can complete this project easily, regardless of skill level.
You can also see: DIY Pyramid Planter Ideas 
DIY Garden Bridges
A garden bridge can add beauty and interest to your home's landscape. It can be used as a visual divider, to access other parts of your garden, or as a place to sit and rest. Whether you want something simple or elaborate, this hip-height wooden bridge is an ideal DIY project. It's easy to build with its post-and-beam construction and sturdy decking planks.
How To Build A Classic Arched Backyard Bridge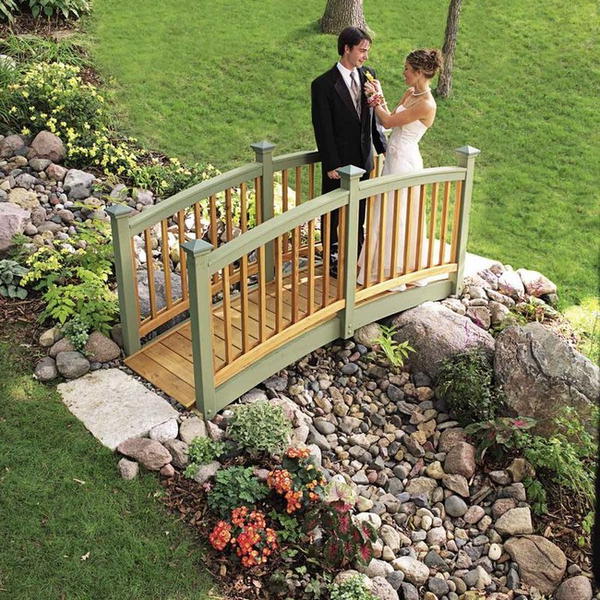 If your backyard lacks the cool factor, an arched wooden bridge might be the answer. This project is big on structure but small in size and cost, making it a perfect backyard project for even novice carpenters. We've designed our bridge to be assembled off-site by two people over two days and installed in place. They're pretty easy to build, too, as long as you ensure the base is even and deep enough. This article outlines how I made my backyard bridge out of cedar.
You can also see: DIY Garden Box Ideas
How To Make A Curved Garden Bridge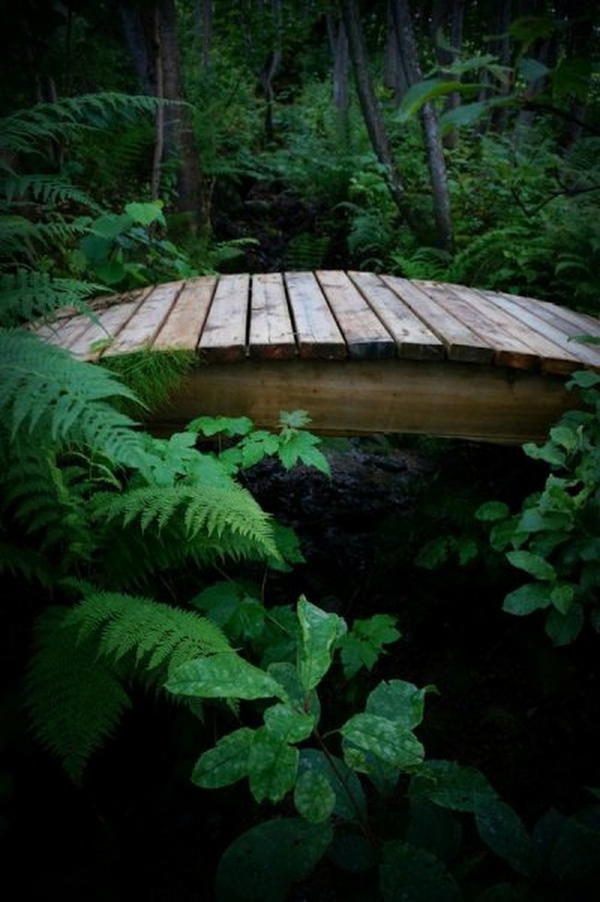 Constructing an arched bridge in your backyard will give your landscape the accent to stand out. They also offer a lot of visual interest and appeal, an important factor in any garden design. They're pretty easy to build, too, as long as you ensure the base is even and deep enough. With a little carpentry know-how and the proper tools, in no time, you'll have a backyard bridge that looks great and adds value to your property.
DIY Wood Garden Bridge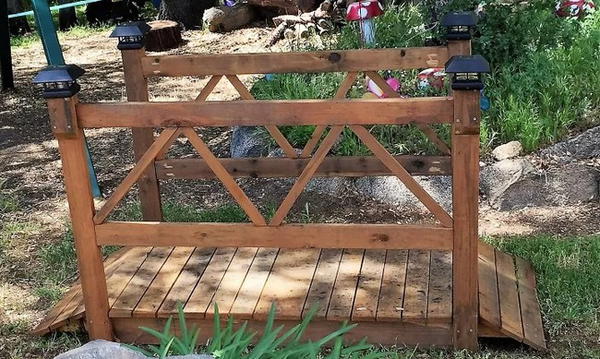 This wood garden bridge is a simple and easy-to-build project to center your yard or garden. The arches are cedar, the sides are pine timbers, and the decking is pressure-treated pine. It's easy to build with plywood and screws. If you love working with wood and doing your projects, this DIY is right for you! Watch how to build a garden bridge using basic carpentry tools: Power miter saw, electric drill, and hand saw.
How To Build A Garden Bridge Or Arched Footbridge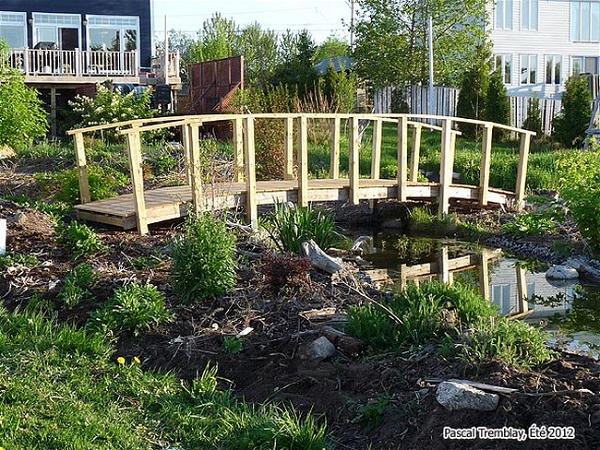 Here's how to build a garden bridge or arched footbridge, step by step. When we began planning this project, it was clear that a simple design would be best since our lot is fairly small. But we also wanted something pleasing to the eye and decided to make it partially covered, with an arching design for added interest. The best part is that you can build this yourself without specialist skills.
Arched Garden Bridge Plan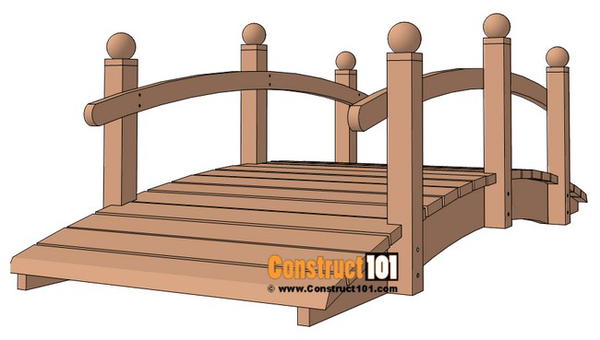 This arched garden bridge plan is an affordable and unique way to enliven your garden. Conveniently made from wood, it's easy to assemble with only a few simple tools. Follow the step-by-step instructions, and you'll have a sturdy bridge soon! This arched garden bridge plan is an easy and fun project that adds a pop of color to your outdoor space.
How To Build A Garden Bridge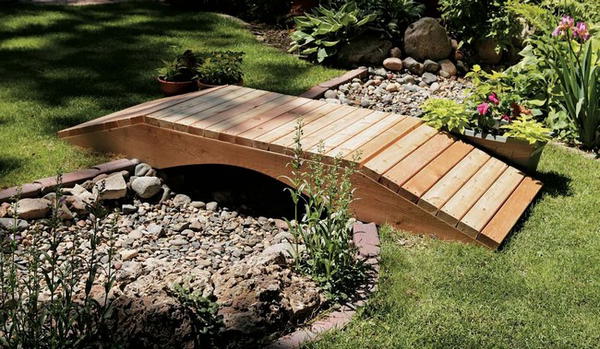 Here we will show you step-by-step how to build a garden bridge. This is a great project for your kids or on your own (you can get creative with this. You can use different colors and materials). It's an easy project that doesn't require complex or power tools, so this project is great if you're starting woodworking. Making one requires little effort. Instead, you can do it in a minimal period.
How To Build A Small Garden Bridge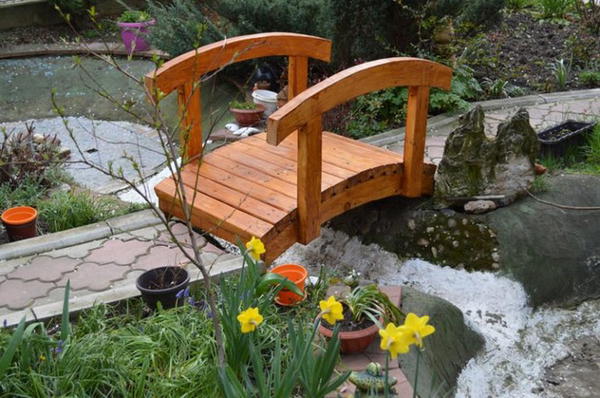 A small garden bridge can be a charming addition to any non-traditional garden and helps you step over uneven sloping in your yard. It's easier than you think to create this wooden structure, even if you've never worked with wood before. This tutorial will show you how to build a small bridge out of pressure-treated lumber in just a few steps to make a super useful garden bridge. This project is relatively straightforward if you have spare time, materials, and a pair of hands with the right tools.