If you have a hamster or two in your home, you probably know they can get bored quickly. This is especially true if you have a single hamster and don't spend much time interacting with them. Luckily, there are plenty of DIY hamster toys that you can make yourself to keep your small pets happy. You don't need to buy expensive toys for your pet; all you need is some time and some creativity. You can even make a DIY house for your hamster using everyday household items. Here are 20 DIY Hamster Toys Ideas on making DIY hamster toys to satisfy you and your small pet with the result!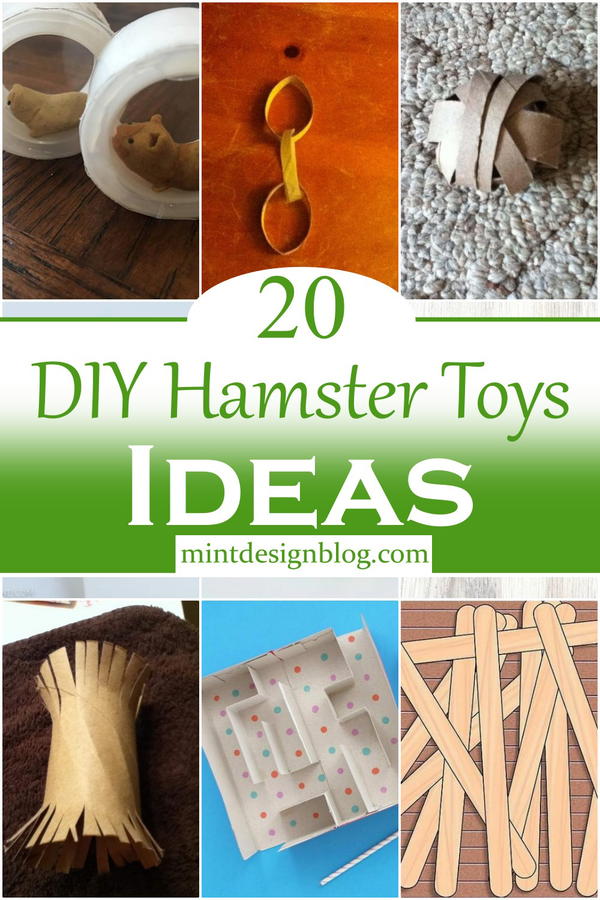 Hamsters are furry, adorable little animals that make great pets. They are small and easy to take care of and can be kept in a cage or aquarium. Hamsters make good pets for children because they do not bite, scratch or nip. They love to play and make friends with their owners. Therefore You need to find some DIY hamster toys so that your hamster will have some fun while playing with them. In this article, we will share some DIY hamster toy ideas with you so that you can create them at home yourself!
Here are 20 DIY hamster toy ideas that you can easily make yourself with stuff around the house, so Your furry friends will not be bored!
You Can See: 23 Free DIY Toy Box Plans
How to Build Hamster Toys out of Household Items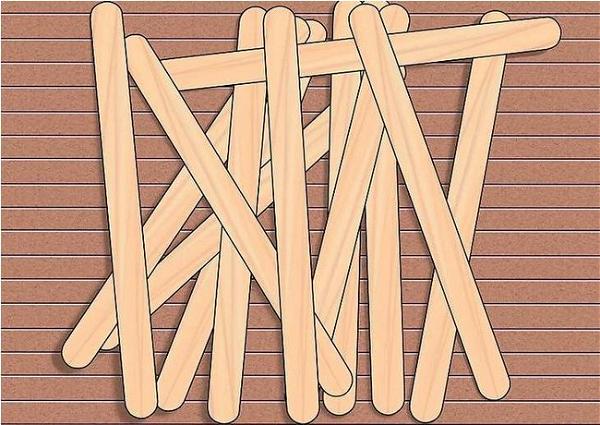 Hamsters are commonly known for being cute pets and their ability to run on hamster wheels. They're very playful creatures, but many people don't realize that you can make your own hamster toys out of household items! Making hamster toys with household items is easy, quick, and fun. You can make great toys to keep your hamster busy and happy. Some of these toys are just a few steps, while others may take more time, but the result is always worth it! Use this guide to learn more!
DIY Hamster Toy
Did you know that hamsters love to play? This DIY hamster toy is easy to make and will keep your little friend entertained for hours. You'll need a toilet paper tube, scissors, and glue or tape to create one. First, cut three thin circles from the tube. Next, cut a slit into one of the circles. Add two rings to this hole, and glue or tape to hold them together. That's it! Your hamster will love this new activity toy. This guide also shows you the complete procedure.
DIY Hamster Race Toy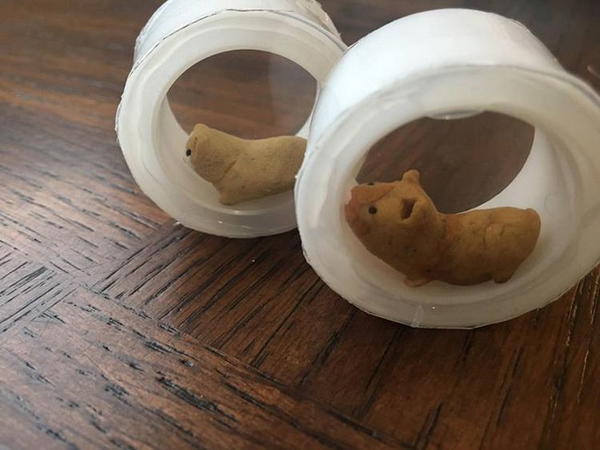 DIY Hamster Race Toy is a perfect way to let your hamster expend some energy, improve their speed and endurance, increase their intelligence and become more inquisitive. This will make your pet smarter and ready to solve problems in real-life situations so that they don't get stuck in a sticky situation someday! This guide will walk through your complete step-by-step instructions and follow-up steps. Use this guide to learn more!
DIY Hamster Toy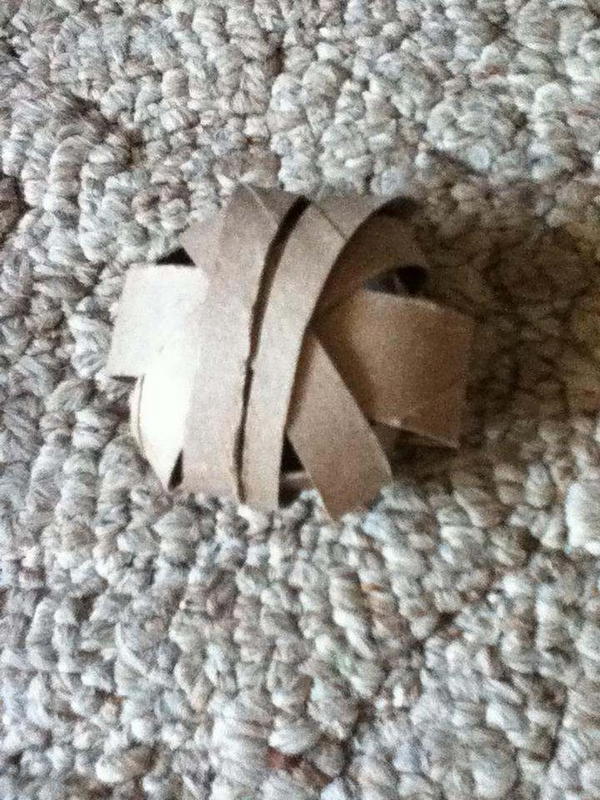 This DIY hamster toy is not only fun and exciting; your hamster will have a blast! Just put the toilet paper tube on its side, measure out two rings with a pair of scissors, and cut them out. Then slide one of the rings into the other. Start sliding the other rings on. Before you know it, you'll have a treat safe for your hamster to enjoy! This DIY hamster toy is an excellent way to keep your hamster happy, busy, and out of trouble. It is inexpensive, safe, and easy to make. You can customize your DIY hamster toy based on what types of treats and or food your hamster loves most.
DIY Hamster Tunnel
When you are tired of playing with your hamsters in an open space, you can have fun by building them a tunnel. All you need is a few popsicle sticks. Popsicle sticks cost significantly less and don't take much time to make. They are pretty sturdy and help your hamster feel safer while running inside the tunnel. This hamster tunnel is easy to make. All materials used are cheap, readily available at your local stores, and you don't need any special skills. It's a perfect habitat for your hamster to run around in, exercise, and play with other pets such as mice.
DIY Hamster Platform
This DIY hamster house will keep your cute little pet busy and active. It has a lot of space for the hamster to play, run around and jump. This project doesn't require any complex building techniques or expertise; anyone with DIY know-how can make this in just a few hours. Watch this video tutorial to learn how to build your own hamster platform with this step-by-step guide!
DIY Hamster Hideout
This DIY Hamster Hideout made of Cardboard is an ideal place where you can keep and entertain your pet hamster. It's a multi-chamber structure that can be built using different colors of cardboard sheets. This DIY Hamster Hideout might also be the right solution to add some playtime options to their usual weekly routine, making you happy! This video tutorial shows you the complete making process.
DIY Hamster Toys
DIY hamster toys can be expensive, but making them is pretty simple; If you have all the things that show in this video, you will be able to create a new and exciting toy for your pet hamster. The best thing about making your own hamster toys is that you can decorate them however you'd like to make them cheerful for your critter! This video will walk you through the complete step-by-step instructions and follow-up steps.
How To Keep Your Hamster Busy
Your hamster needs to be entertained; They may look like they are doing nothing, but if you observe them, you will see that they are constantly looking for something to keep themselves busy. If your hamster is kept in an empty cage for an extended period, it can cause problems. The boredom may lead to unwanted behaviors such as biting off its own fur, spinning around in the wheel endlessly, or chewing on its cage bars. It's time to get your hamster an excellent toy to keep it company and prevent boredom. Watch this video to make it easy.
You can also see: DIY Hamster Cage Ideas
3 Easy DIY Hamster Toys
Making hamster toys is easy, quick, and affordable; Find out how to make 3 DIY hamster toys that your pet will love: treat ball, maze, and sand bath box. These fun homemade toys will keep your pets entertained while providing them with the enrichment they need in their environment. This video can help anyone make hamster toys for their hamster. All you need are some supplies such as a cardboard tube, scissors, and a few other things. Then, follow the video's steps and have your own DIY hamster toys.
5 Minute DIY Hamster Toys
Do you love your hamster? Want to create a unique toy for your loved pet? You can easily make a toy for your hamster by yourself. In just 5 minutes, you'll have a homemade hamster toy your pet will love to play with! With this video, you will learn the entire process and can make a tissue tube hamster toy using everyday household items in no time. It's fast and easy to do while keeping your favorite pet entertained.
DIY Donut Tunnel For Hamster
Make this DIY Donut Tunnel For Hamster, and you'll be your hamster's hero. This tunnel is made with a cardboard cylinder, pet-safe glue, tissue paper, and flour paint. The flour paint is edible and dissolves in water, so you can tidy it up after your cute pet has gone to bed for the night. The steps are easy to follow, even for first-time crafters and builders! This video will show you how to make this cute little piece of cardboard tunnel.
How To Make Hamster Toy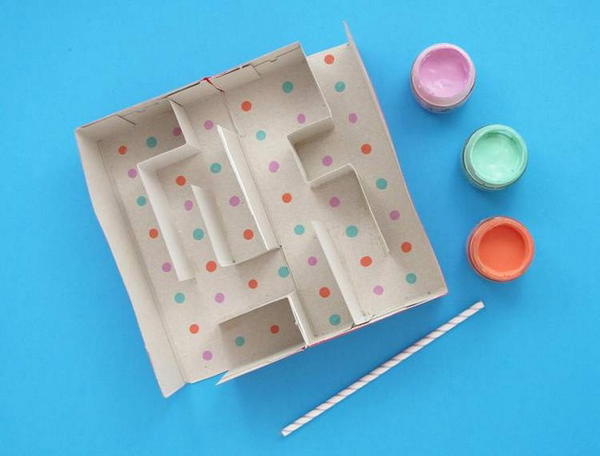 This DIY hamster toy is the perfect way to help keep your furry friend happy and stimulated. It's super easy to make, and you'll only need three empty tissue boxes, scissors, glue, paint, a pencil, a craft knife, and an hour or two (although it looks like more in the video). You'd love the outcome! You can also use other intriguing materials like cardboard and poster board to make this fun maze. Use this guide to learn more!
Hamster Ladder Toy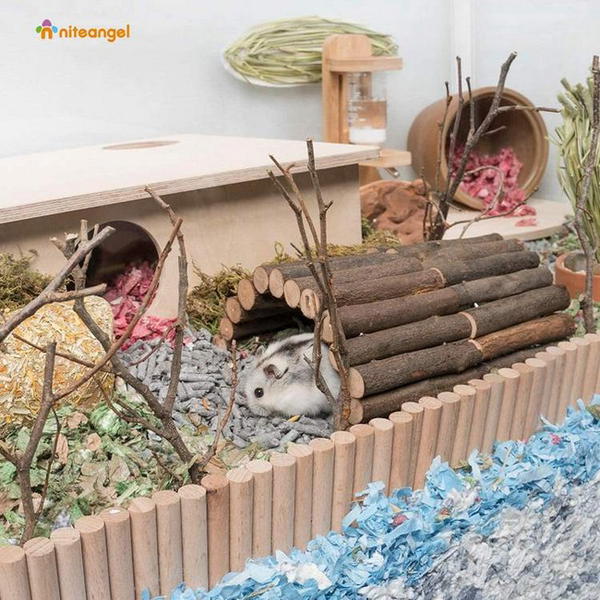 The wooden hamster house is shaped like a half-globe, which gives your hamster lots of room to move around. The ladder will allow your pet to climb from one level to the next and provide them with something to chew on. Any small animal owner would love having this wooden hamster house for their furry friend. It can be painted any color with acrylic paint if you want it to match your cage decor better. Use this guide to learn how to make it easy.
20 DIY Pet Rocks Ideas For Kids Fun
DIY Simple Hamster Hideout
This DIY hamster hideout is eco-friendly, recyclable, and biodegradable materials. It's perfect for your small pets like hamsters, mice, gerbils, and other small animals to curl up in your home or apartment. This DIY hideout is super easy to make, and all you'll need are some molds and tissue paper! With this DIY hamster hideout, you will be able to make a safe and comfy home for your pet hamster. This is a quick project that requires no particular skills. This video shows the complete procedure.
DIY Hamster Toys
Creating DIY hamster toys is an easy and rewarding way to make fun and practical hamster toys. There are several hamster DIYs you can make at home. This video will show you a couple of really simple and pretty hamster DIYs. So it's an advantage for you to either learn all the kinds listed here or choose the one you think best fits your preference and work with that. Enjoy your process. They'll also mention what materials are needed and how to prepare them so your hamster has a fun time playing with the toy!
DIY Hamster Wheel
If you have a hamster, you must already know how destructive and naughty they can be. Though they are cute little creatures, you'll have a hard time handling them if you don't have the right equipment to keep them in. The DIY Hamster Wheel is suitable for both female and male hamsters as it gives them a workout every day. It helps keep their bodies slim and fit so you won't have to worry about obesity. This video on making a hamster wheel will help you the most.
3 Easy DIY Hamster Toys
Hamster toys can be so expensive when buying them in the pet shop. Making your own hamster toys is a great way to save money and have fun doing something new. these DIY hamster toys are easy to make and keep your furry friend entertained for hours! This video guide walks you through making three different DIY hamster toys using only tissue paper, tape, and cups. You can use these same materials to create other fun and easy DIY hamster toys at home.
Hamster Hideaway Toy
This cute and comfortable hideaway is the perfect place for your hamster to chill off. It is made of wood and is lightweight, making it easy to move around without tiring you. It comes complete with a wooden roof to ensure that your little pet can snuggle down and rest. This hamster house will serve as a perfect resting place for your pet when it feels tired and needs some quiet time away from the hustle and bustle of its cage. Use this guide to learn more!
You Can See: 37 DIY Wooden Box Plans
DIY Simple Hamster Toy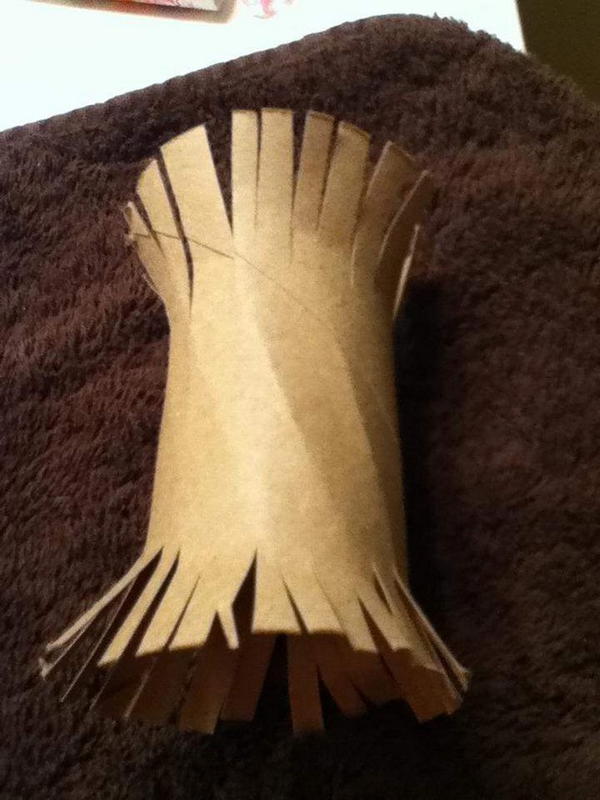 This simple DIY project will keep your hamster busy while also giving him exercise, a fun chew, and enrichment. Cut strips of toilet paper tubes and push them into the cage's floor; this will keep him occupied for hours and eliminate the boredom that can lead to destructive behavior like chewing wires, biting, and digging. This guide will walk through your complete step-by-step instructions and follow-up steps.