Whether you're looking to get rid of all the toys and give the kids bathroom to your guests, or simply want to store toys in a different and organized way, toy boxes provide an efficient and practical solution. Here are 23 free DIY toy box plans that can help you create the perfect home for your kid's toys. They will show you how to make a toy box in no time. A toy box is fun to build, and it is a perfect project for anyone wishing to learn basic woodworking skills. These DIY Toy Box Plans can be used to create a toy chest that is perfect for storing all of your children's toys. The possibilities are endless and only limited by your amount of creativity!
DIY Toy Box Plans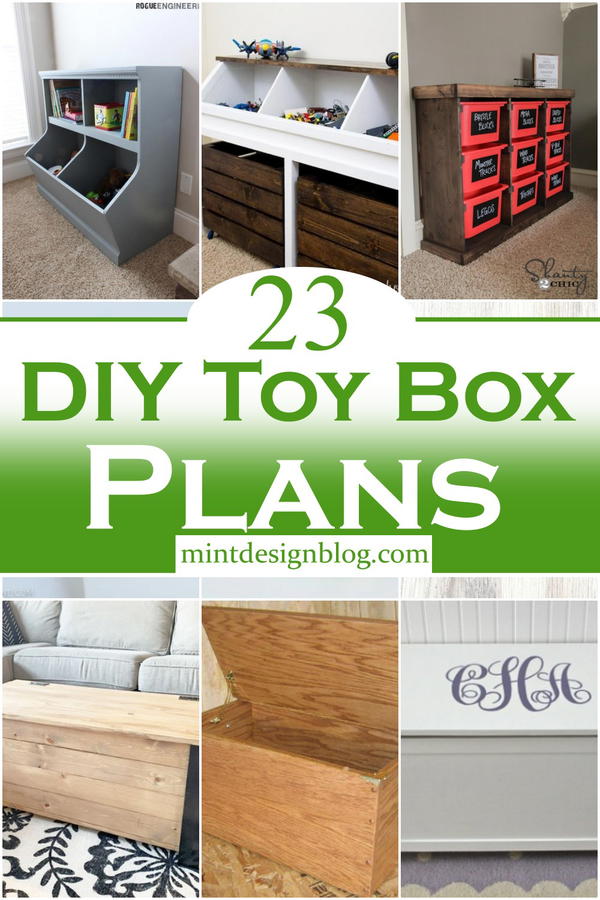 Toy boxes are useful for more than just housing toys. They can double up as extra seating or a bench or can be used as a place to store blankets and pillows. And if you get creative with your design, you can even incorporate chalkboards or other features on the toy chest itself. When you have kids, there's no shortage of toys, and they're not particularly good at putting them away where they belong. Toy boxes provide an easy solution, but that doesn't mean you have to pay out for one. If you want some other option to make excellent PlayStations for your kiddos then our list of DIY sandbox plans will be a great fit for you.
Below are 23 free toy box plans that can help you create the perfect home for your kid's toys while getting them involved in the building process too.
Simple Storage Box Plans
Simple Storage Box Plans start by learning the important things, such as how to use your tools and where to get your wood. Once you've learned the basics, you can move on to more complicated steps. For the beginning woodworker, this plan is perfect. Simple Storage Box Plans include easy to follow instructions with illustrations and text that will have you building a storage box in no time! Store just about anything in these wooden boxes. They were designed for my children to put their toys away, yet are still used to store things around the house. They're made from inexpensive pine boards, available at any hardware store, and take only a few hours to build.
Free Toy Box Plan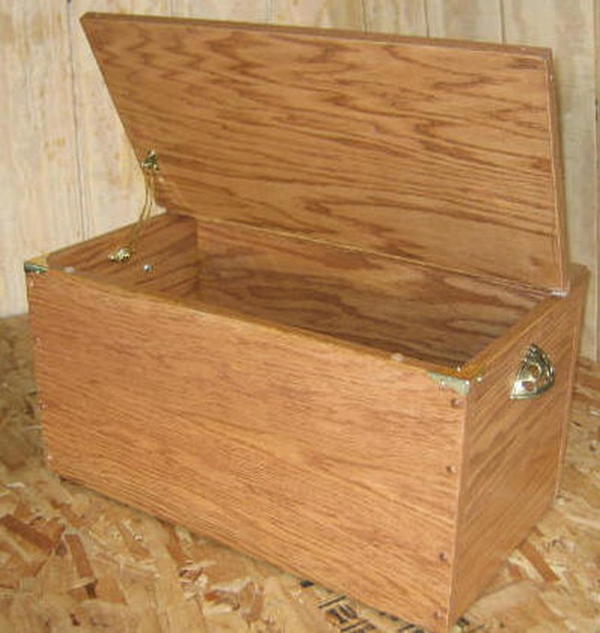 Building a toy box is a fun project that not only looks nice but allows you to store toys and games in an appropriate place. No matter what your kids like to play with, they will probably need a toy box. Create a unique toy box that the kids will love. This toy box design is perfect for a child's bedroom or playroom, with features including sturdy construction, a hinged lid with space inside to store toys and games, a smooth rolling base, and convenient handles to make transportation easy. This toy box will be a fun project for kids of all ages. Use as an end table, an addition to a child's room or playroom, or give as a unique toy box to a family member or friend.
Toy Box Plans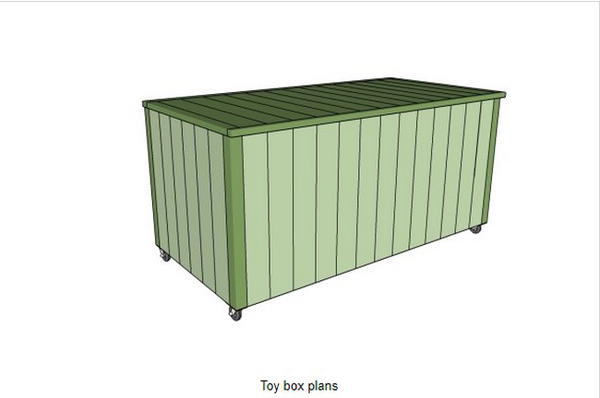 This free toy box plan shows you how to make a handsome toy box that is easy to build with basic tools and supplies you can get at any home center, lumberyard, or hardware store. We offer complete plans and materials lists, as well as step-by-step instructions. A toy box lets children keep their toys organized and under control. However, they're also fun to use as a seat, a bench at the foot of the bed. The free toy box plan will show you how to build a beautiful wood toy box and keep it standing up to the wear of little ones. Clear instructions and diagrams are provided for making this beautiful toy box in just a weekend!
Simple Modern Toy Box With Lid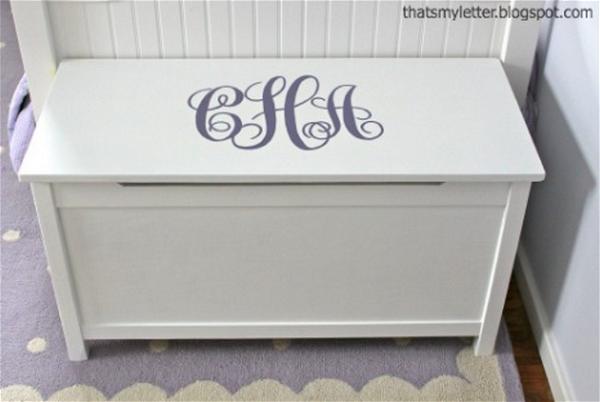 If you love a simple design, then this is the toy box for you. Not only is it easy to make, but its design includes hidden handles and a hinged lid that can open up completely. The legs on the bottom of this toy box are also functional - they serve as feet to prevent your little one from poking fingers in moving parts. A toy box doesn't have to be an eyesore. It can be a beautiful piece of furniture, like this one by Ana White. Available with a hinged lid or a lift-off lid, this toy box is built from inexpensive pine boards and only takes a day to construct (or less if you have help). Available in several different sizes to fit all sorts of spaces.
A Toy Box That Anyone Can Make From Jay's Custom Plans
Jay's Custom Plans will supply you with a set of easy-to-follow plans that can be used to build the perfect toy box for your child. If a playhouse is for sale in your area, but you don't want to pay the price, then you can use these plans to have it delivered to your front door by paying a small fee to compensate for time. All you need is the materials and tools required, which can be purchased at your local hardware store. This DIY toy box is a great project that can be completed on a weekend. The plans are well thought out and easy to follow, even for beginner craftsmen. The orange finish used here matches its surroundings so it would work well in any type of room.
Toy Box Woodworking Plans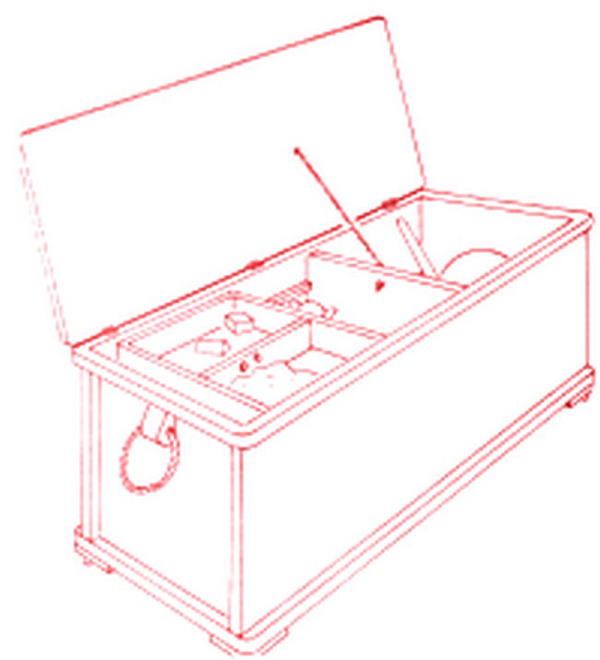 The toy box plans in this set are a simple, yet useful project that will give you experience working with hardwood. The process of building the box is easy to follow, as it contains all of the necessary diagrams and step-by-step instructions needed to build it. This toy box plans package gives you everything you will need to build a toy box. These toy box plans are so simple to follow that anybody can make this. All of the instructions are detailed with photos! All of the screws, hinges, and dowels are included in the plan set. This allows you to make the exact piece you are looking for without having to shop around for additional parts.
Farmhouse Toy Box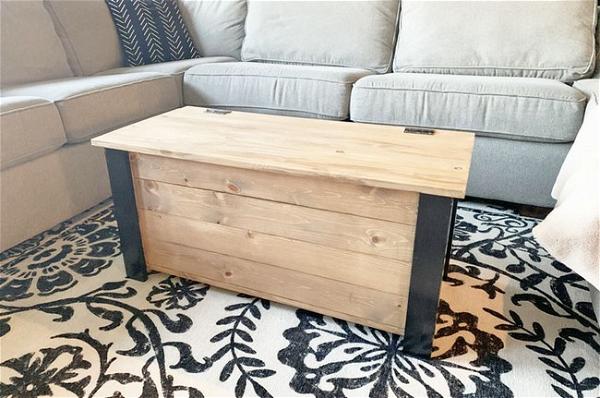 Build this elegant-looking toy box for kids to store all their toys. The lid is hinged, so you can open it with one finger, and stay in an open position until you're ready to close it. This will ensure that your little one can easily access the contents of the toy box, minimizing frustration over packaging and storing. The lid is supported with a pin hinge and automatically returns to an open position after you lower it.
This farmhouse-style toy box is a beautiful way to display your child's toys. Designed with safety in mind, it has a hinged lid and a large latch that clips to the side. The lid opens easily for access, and it can be closed at any angle for self-closing hinges!
Chest Bench Construction Plan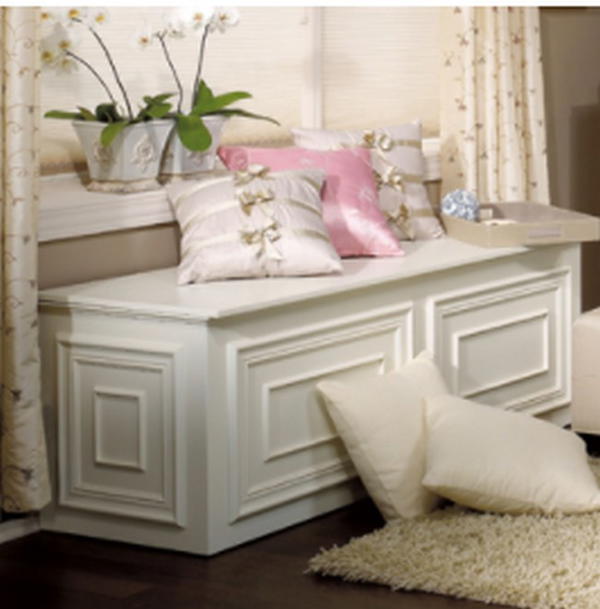 If you have children then you have toy boxes. If your toy boxes aren't in a place where they can be seen they become an eyesore. This tidy chest bench is ideal for the bedroom, but the simple design could easily be used in any room of the house. The simple geometric finish and soft paint mean that this chest bench would fit into most decors. You could have a toy chest, laundry box, or general storage space in your bedroom at a very low cost. The contrast of the bright red MDF and the soft paint finish mean that it won't look out of place in any bedroom.
Child's Bench Toy Box Plans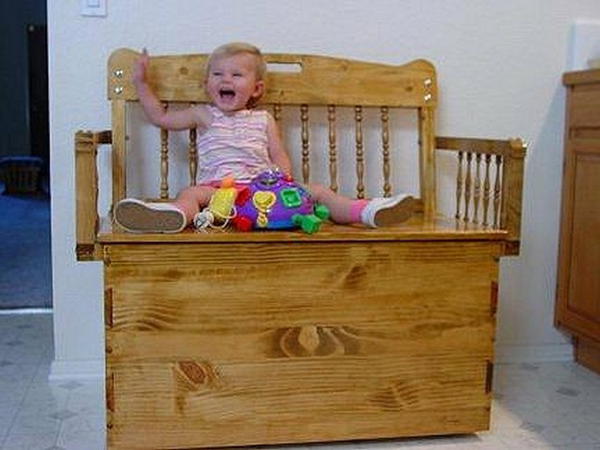 The Child's Bench Toy Box Plans contains all of the plans and instructions that you need in order to build your very own toy box bench, through detailed, step-by-step instructions that are easy to follow. It has a storage box lid which is great for storing toys, books, games, and all sorts of other items, as well as an internal tray. There is even the option of adding a secret compartment underneath, so the kids are bound to love it!
This toy box bench can sit in a playroom, bedroom, or any other place where you want to keep your child's toys organized and accessible. It features casters so you can easily move the box around when not in use, giving you more space in your house. The internal tray is great for smaller toys that may get lost down at the bottom of the box. And there's even a secret compartment that can hold important items like your child's passport and birth certificate.
DIY Storage Idea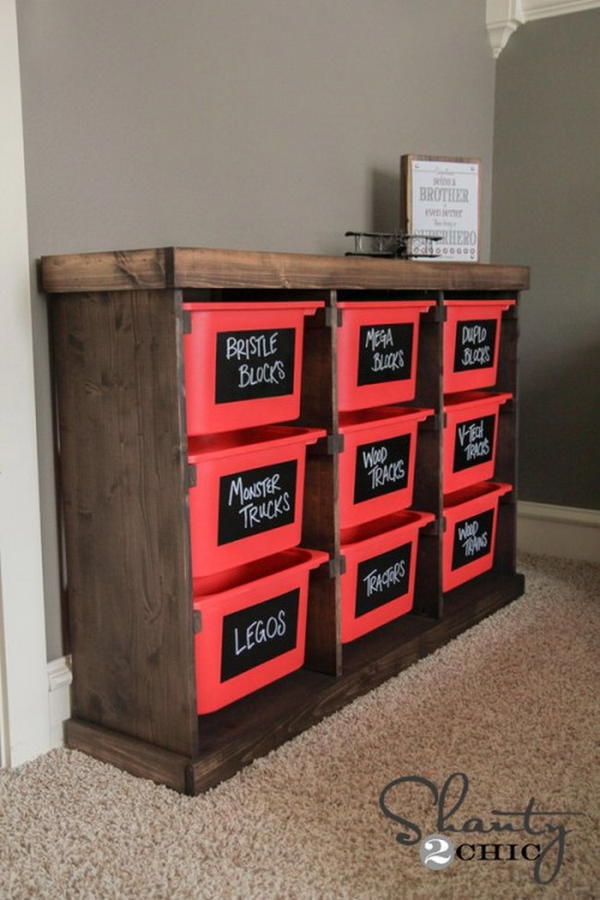 Organize your kids' toys in an easy, affordable DIY toy box! This simple design uses separate trays, which you can label to correspond with the toys that go in them. And there's no need for tools or wood glue; the whole thing can be assembled using just a screwdriver! Toy storage can be a challenge. You need a place to store all of your kid's toys and games, but it needs to be accessible as well so that you don't go crazy digging every time your kids want something from the toy chest. This DIY storage idea builds a wardrobe toy box that can hold lots of toys and still stay organized with removable trays for sorting.
Build Something's Toy Storage Console With Rolling Bins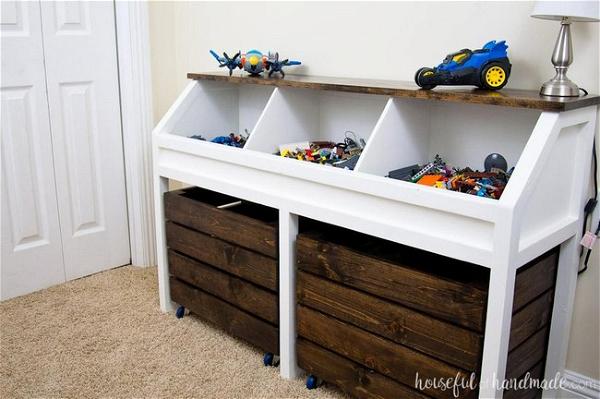 This toy storage console has two large bins underneath to keep your little one's favorite toys organized. Made with a strong birch plywood frame and large casters for easy mobility. The top of the toy storage case features three open trays for storing blocks, action figures, puzzles, or whatever is your child's favorite. Combined with the rolling bins, this unit is easy to move around the room or up and down stairs while still keeping all the toys together in one easy-to-find central location. This toy storage console is a great addition to any room. The heavy-duty wooden top serves as a clean, easy-to-clean area for your child to display their toys. Made more for displaying toys, the bins underneath have casters for easy transportation.
Pirate's Chest Toy Box
Celebrate your child's love of pirates and treasure with this gorgeous toy box from Chief's Shop. Crafted from solid pine, the curved lid resembles a treasure chest embellished with slatted wood and decorative rope handles. The chest is ideal for storing toys, school books, clothes, or even toiletries. Take a look at the assembly guide for this project that uses strong glue to secure everything in place once the construction is complete. A pirate's chest toy box requires a curved lid. But making one can be tricky. In this feature, we show you how to make a good-looking curved lid for your pirate's chest toy box that you can make in an afternoon.
Bookcase With Toy Storage Plans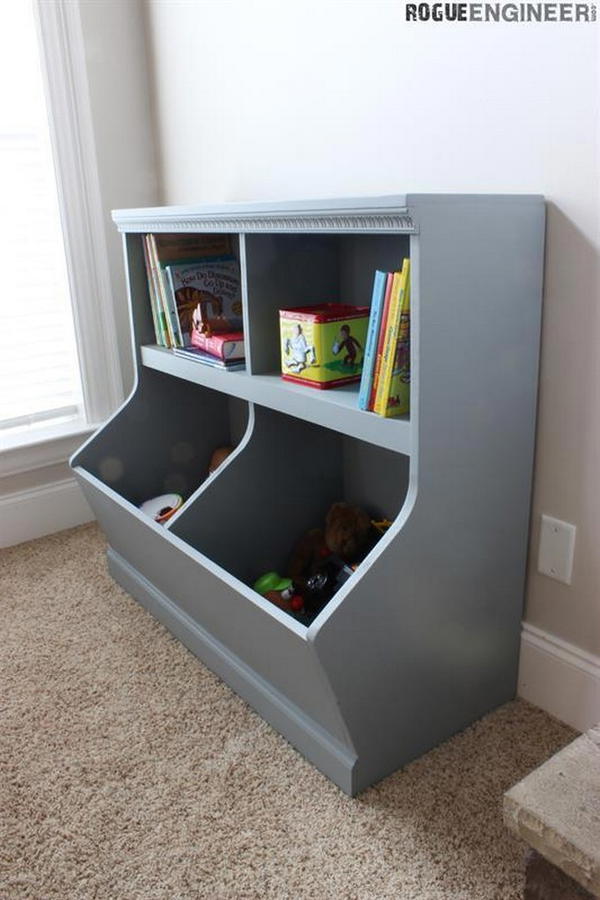 This bookcase-with-toy storage combo is for the family whose kids have outgrown the toddler books but haven't let go of the toys. It includes two wood bins for small toys in the lower sections and two open buckets for stuffed animals, flashcards, coloring books, or other often-used items. Make space for your kids' toys and books with this handy bookcase with a toy storage plan. This simple to build design can easily be adapted to fit in any room of the house, while one of its most attractive features is the fact it doesn't look like a boring storage unit.
DIY Wooden Toy Bins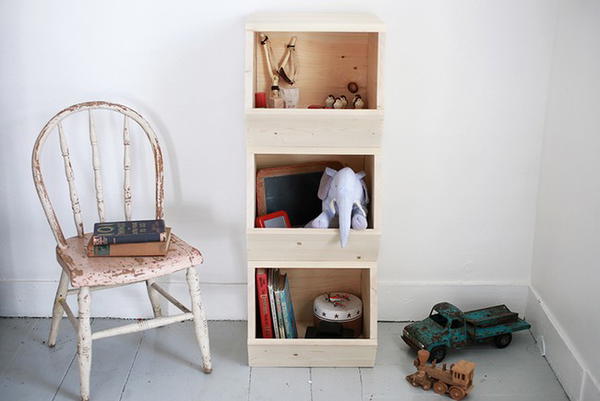 The Merry Thought's DIY wooden toy bins are a delightful way to keep all your little ones' favorite toys tidied away. Three separate sections make it easy to encourage them to line up the pieces of their puzzles or tidy away their favorite characters, plus this wall-mounted storage keeps everything within easy reach, no matter how little the person reaching. By combining soft natural wood with bright color and bold graphic prints, these DIY toy storage bins bring a modern twist to classic storage options. Vertical storage is not only kid-friendly but also saves precious space in a home with little floor space.
Train Toy Box Plans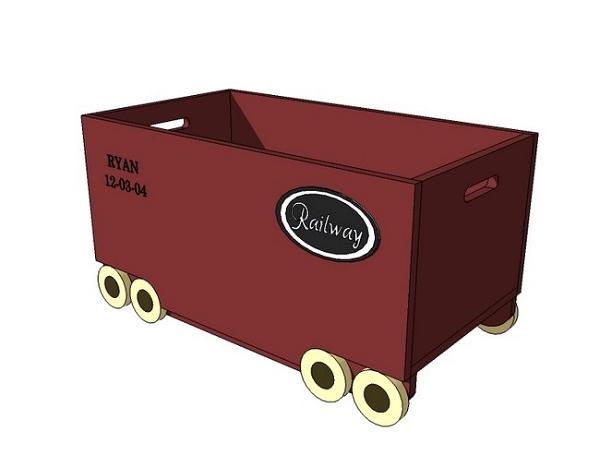 This toy box is a great addition to the children's room! It is the perfect size for storing all those toys, and it doubles as a fun toy for many years to come. It also provides great storage space for clothes and blankets, in addition to toys. The toy box can be made from one sheet of plywood and it has caster wheels built into the design for easy mobility. The perfect gift for any dad with kids, this train toy box is a great way to make your kid's toys storage option more entertaining. The plans are clearly designed by a professional carpenter to ensure the most accurate cuts and proper fit.
Free Toy Box Plans With Chalkboard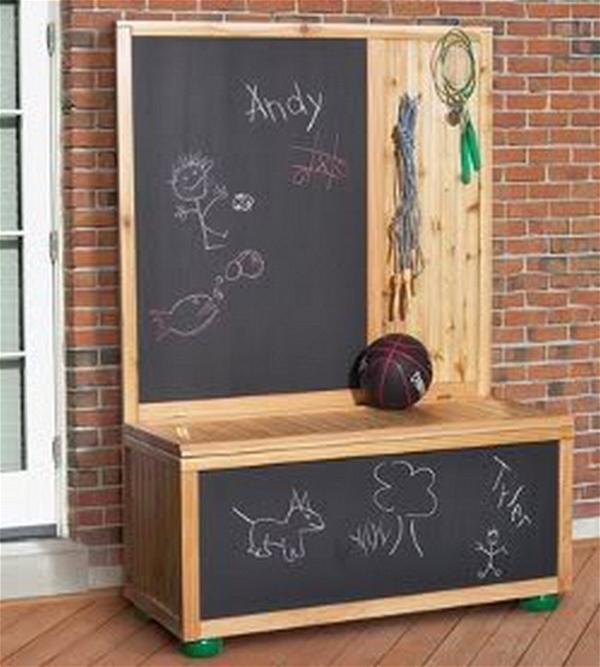 Chalkboards are great for kids' bedrooms. You can use them to write messages for your child, reminding them to tidy up. You can use them to label storage boxes, and your child will love to draw on them. Check out the image gallery to see how you can use a chalkboard in your child's room. Create a safe and creative place for your child to play with chalkboards, storage bins, and toy bins. These free toy box plans feature chalkboards attached to the toy boxes so you can customize them with your child. Using these plans, you can create a three-bin toy organizer for your child's room or a large organizer for the entire family.
Toy Chest Plans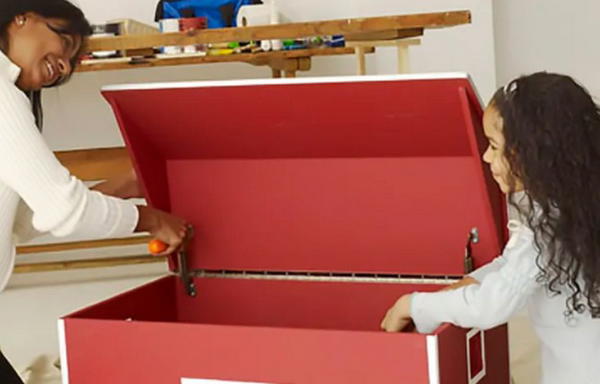 Every kid deserves a place to put their toys, but their room is probably too small to hold everything they own. So the place to store their most prized possessions is the toy chest. This homemade toy chest has wheels so it can easily be moved when they want to use the floor for other games. Materials like pine from older furniture and hardwood lumber are easy to find, and you can complete this project over one weekend. These wood toy chest plans are a great way to keep kids' toys organized. Whether you're looking for a gift for the child or grandchild who loves animals, or you're searching for a project to do with your children, this toy box is guaranteed to be a favorite piece in the house. This toy chest can also be designed with wheels for easy movement and convenience.
Shopsmith Hands On's Cover Wagon Toy Box
Wooden toys are not only beautiful, but they're also more eco-friendly than plastic, and their natural properties ensure that they'll fulfill all the functions of playing. The Shopsmith Hands On Cover Wagon Toy Box is a great example of natural beauty. You'll make this toy box from red oak and oak veneer plywood and then cover it with a customized plywood lid to fit in with the Wild West-themed it will be part of your child's playtime. This wagon-inspired project is a fantastic toy box that you can build from scratch. It's packed with loads of creative play features, such as a removable cover roof and wheels for mobility, covered storage for your child's favorite toys, two compartments for smaller toys, open-top boxes and the roof will convert into a working steering wheel. All joints are framed in red oak, so they will last for years.
Little Car Toy Box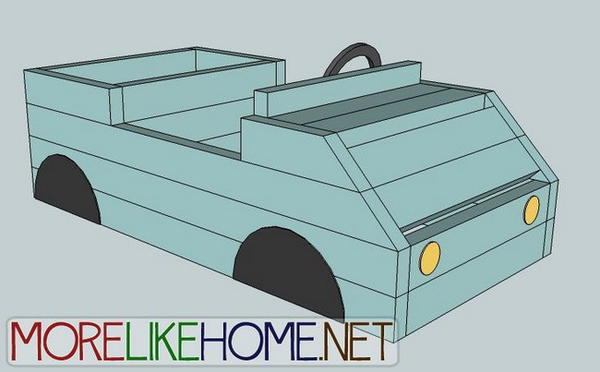 Have you been looking for a toy box that is large enough to hold many toys, yet small enough to not take up too much space in your home? Little Car Toy Box plans will show you how to build a sturdy wood toy box with an artistic touch. Looking like a miniature version of an actual car, your child will love this fun toy box that is built strictly for him or her. If your kids love to play with toy cars, then you need to build them a Little Car Toy Box. It is a fairly simple project that will keep all of their toys in one place and under control.
DIY Toy Organizer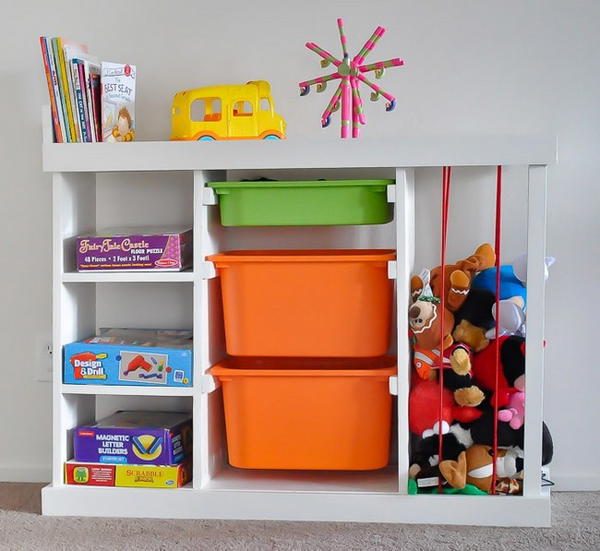 The DIY Toy Organizer has a spot for everything children need. Store books, board games, and stuffed animals on top. Keep all their favorite toys in the lower half - no more wasted time looking for their favorite things. This DIY toy storage has a wide range of uses - it can act as an organizer for paintbrushes, crayons, and other craft supplies, as well as darning and knitting needles. You can also use it to organize small and large toys, teddy bears and dolls, even board games and books.
Humvee Toddler Bed With Toy Box
Make your child's room a Humvee playland with this toddler bed with a toy box. This energetic bed features the iconic military vehicle design while offering extra storage space for books and toys. With guard rails, an attached drawer, and multiple storage compartments, this bed is another way to help your child get the most out of their room. Additionally, there is a built-in storage area for all the toys and books that you know are going to be piled up on the floor of his room. It is constructed with solid wood and is designed with safety in mind so you can have peace of mind knowing your little one can safely get in and out of their new bed.
Wild Animal Cage Toy Box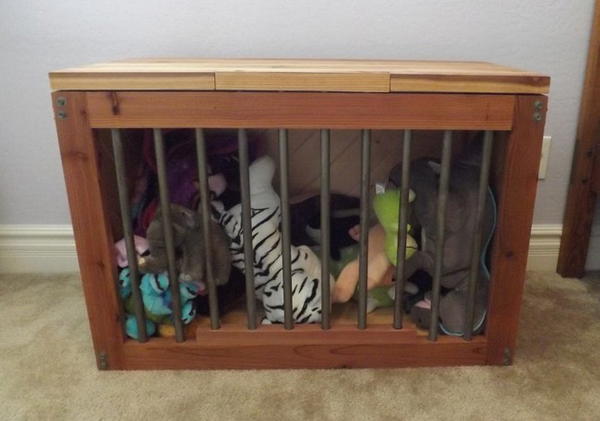 Ready to set up your very own jungle? Impress your family and friends with this cleverly designed toy box that looks just like a big cat cage from the outside! When you open its hinged door, you'll reveal a large storage area that's perfect for toys, books, games, and more. This toy box features a removable play board that transforms into a slide-down snack holder on both sides - making it the perfect place to store a favorite picture book and little snacks. Your kids will love this stylish Wild Animal Cage Toy Box. With decorative iron bars and a beautiful mosaic design; it will look great in your little one's bedroom while keeping favorites contained and tidy. It has even more storage space – perfect for books and games.
Beautiful Wood Toy Box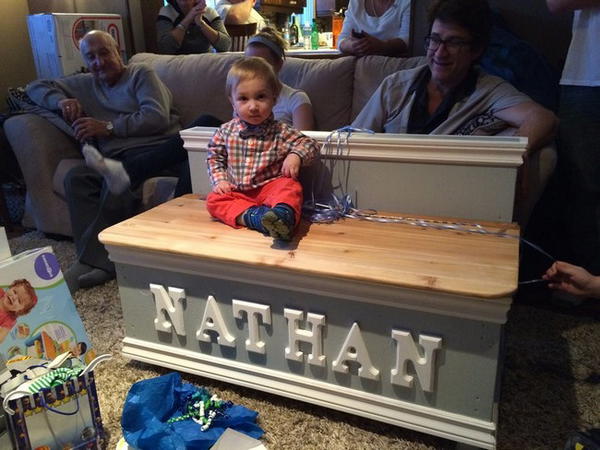 Made from all sustainable hardwoods, the toy box works best to last and is gorgeous enough for display. It offers plenty of space for toys and keeps them organized. This toy box creates organized and easier playtime; while also giving you a place to put something decorative in your room. This box is for more than just toys. It's a beautiful addition to your child's room, a perfect place for storing your own things in the living room; or a spot to tuck away the remotes and spare pillows. The natural wood look of this toy box is sure to blend seamlessly with any decor.
Giant Wooden Letter Block Toy Box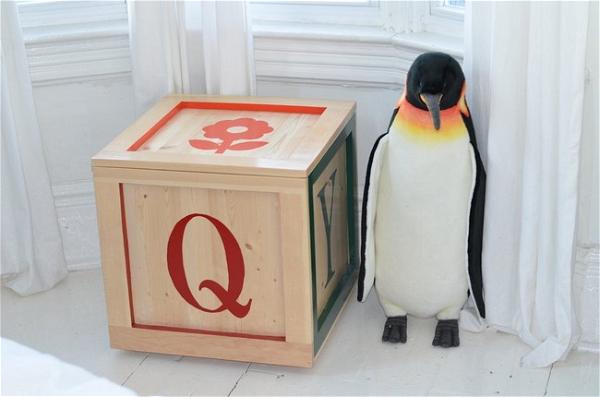 This beautiful Giant Wooden Letter toy chest is the perfect way to keep toddlers' toys organized and out of sight. Made from solid wood, it features solid birch plywood and beautifully finished edges. It will last for years to come and can personalize with your child's name. This toy box is very sturdy, as well as being a functional artwork piece. This multi-functional and stunning toy chest will work with real hardwoods. With safety in mind, the lid features a unique opening system of adjustable hinges that allow it to open slowly; locking automatically when fully open. This Large Wooden Block Toy Chest is a beautiful wooden storage solution; perfect for your child's toys, books, or just some extra storage.
See Other Projects